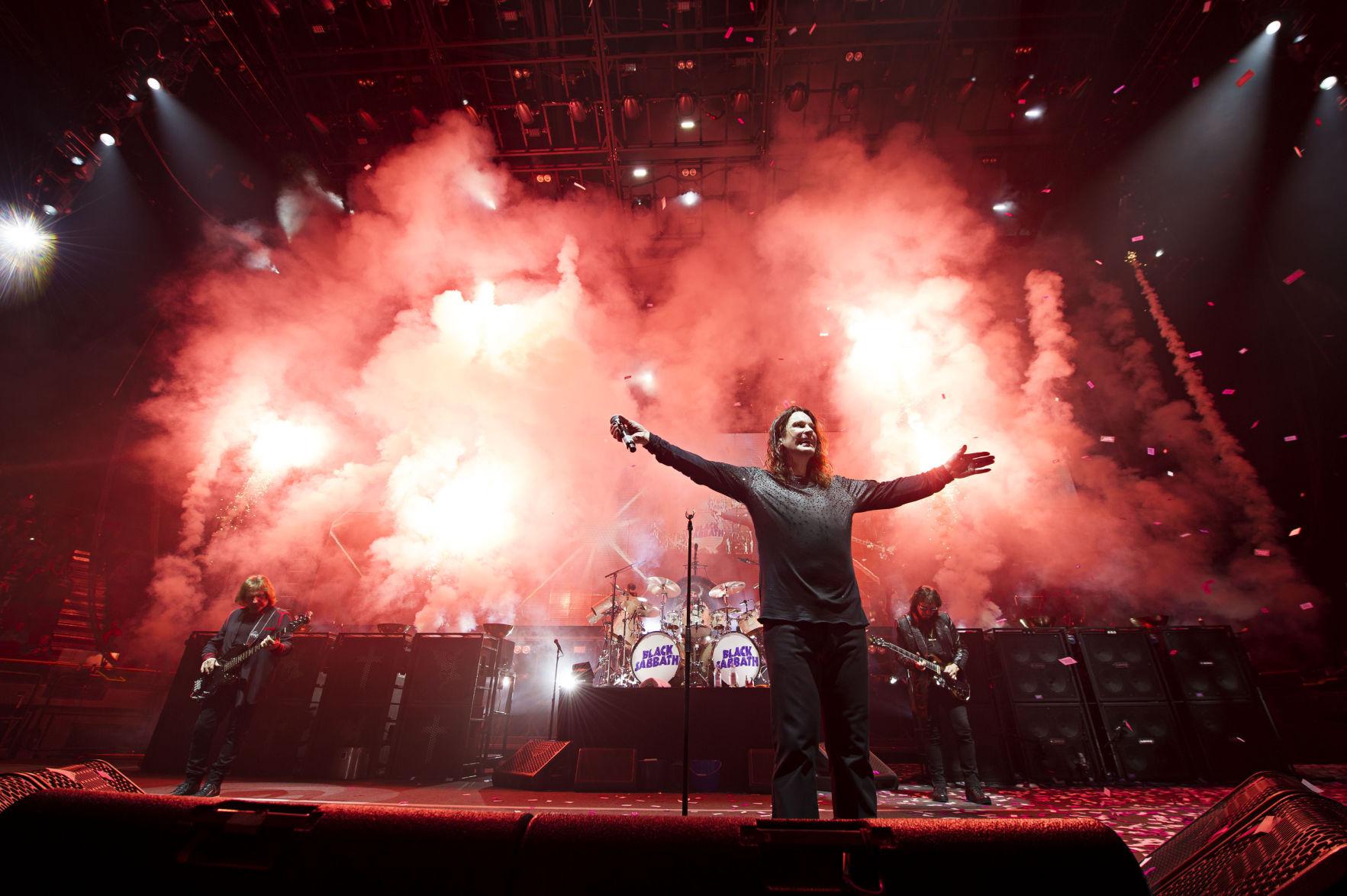 The searing guitars, screaming lyrics and iconic live shows ushered in a new era of rock music, and after nearly 50 years, Black Sabbath is bringing its run to an end.
The End Tour has taken the band across the country and will bring Black Sabbath to the BOK Center on Tuesday, one of three final shows in the United States before the band wraps up the tour overseas.
Iconic songs like "Iron Man," "Paranoid" and "War Pigs" helped popularize early heavy metal music, with founding members Ozzy Osbourne on vocals, Tony Iommi on guitar and Geezer Butler on bass all returning for the final tour.
Butler took time from the road to answer questions via email about the show and what fans can expect from a Black Sabbath farewell.
What was the inspiration to hit the road one last time?
We decided after the "13" tour to do one final tour while we're all at the top of our game. We are obviously not getting any younger, and all things must end, so we felt the time was right to go out one last time.
What has surprised you about fans' reaction to The End Tour? What has surprised you about your own reaction to the final tour?
The fans have been great on this final tour; it's almost like a party atmosphere as it's the end of an era. I have thoroughly enjoyed myself and feel that I'm playing better than ever, knowing that this is how fans will remember us.
Do you see people and younger generations picking up the metal banner that Black Sabbath carried for so long? Is metal music in good hands in 2016 and beyond?
I think metal is here to stay, in some form or other. The metal festivals in Europe are massive events, attracting 100,000 plus audiences, and I think that is the future for metal, huge gatherings with several bands.
How do you feel seeing fans turn out to hear the music that shaped their lives and for you to see their reactions?
It's great to see people our age rocking out to our music, though we seem to attract people of all ages. I want to leave people with good memories of our shows.
What can fans expect from the concert, their last chance to see Black Sabbath in person?
We are mainly playing songs from our "Paranoid" album. That seems to be our fans' favorite era. We played a lot of new stuff on our "13" tour, so for this final tour, we are concentrating on the 1970s albums. Of course, there will be an appropriate stage production.
Jerry Wofford
918-581-8346
Twitter: @jerrywofford