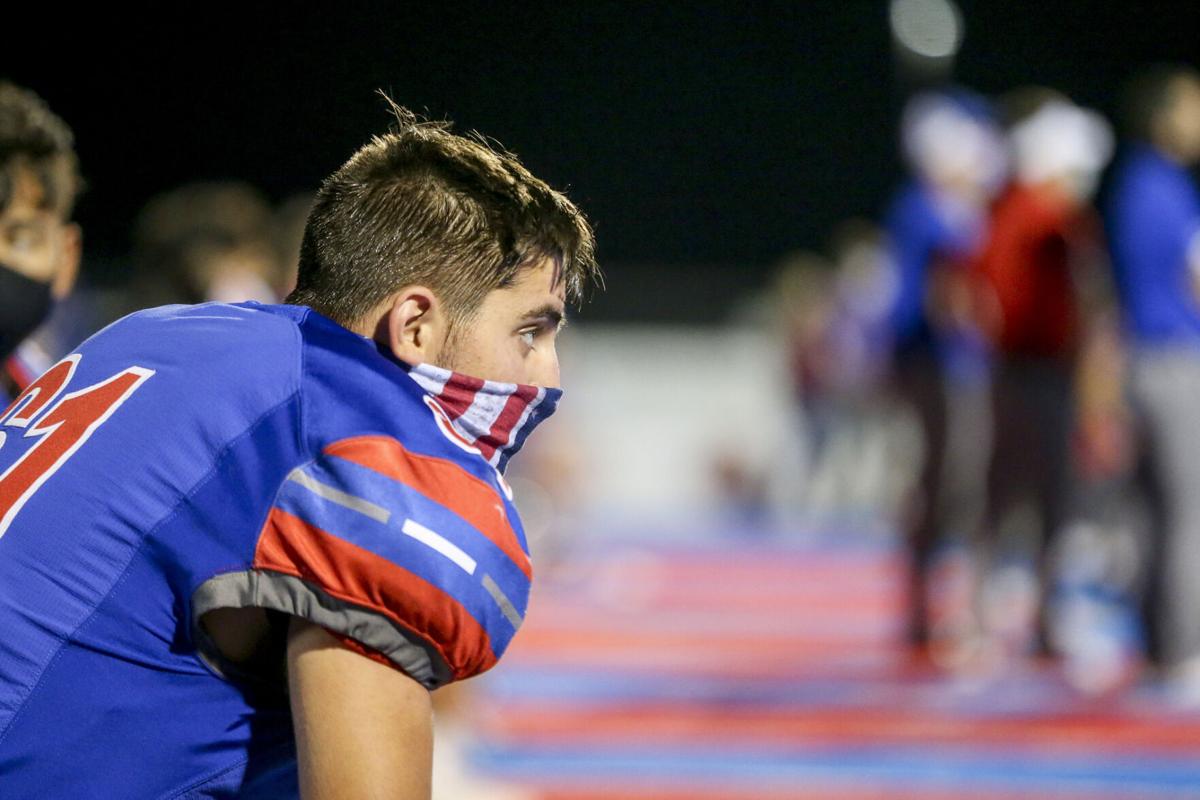 1. Will ThomasUnion, 6-6, 297, Sr.
An All-World first-team selection last year as he helped Union reach the Class 6AI semifinals. Also was selected to the World's All-State second team. Union coach Kirk Fridrich said, "He had a really good offseason, gained a lot of strength and mobility, was good in the weight room. He is very aggressive and plays with a lot of passion on Friday night."
2. Davis Dotson
A starter on both sides of the line. Had 24 tackles last season. Produced five tackles and a sack in a 3A first-round playoff win at Seminole. Has offers from Arkansas State, Charlotte, Eastern Michigan, Marshall, New Mexico, UNLV and Syracuse. Also a basketball standout for the Chiefs.
3. Milton White
Combined with Oklahoma State signee Logan Nobles on the left side of the line to help power the Trojans offense en route to the 6AI state title last year. Jenks coach Keith Riggs said, "Milton had a great sophomore year on the offensive line and we would love to get him to a point where he can help a little on defense as well. Very explosive on both sides of the ball. He's got quite a punch coming off the line."
4. Cash Hudson
Bishop Kelley, 6-3, 285, Sr.
Helped the Comets reach the 5A quarterfinals last season. Kelley coach JJ Tappana said, "He is a three-year starter at center for us and and might be better on the defensive line. He is a very strong guy in the weight room (600-pound squat) and a great person off the field. Our expectations of him are very high."
5. Ridge Brewington
Bartlesville, 6-3, 285, Sr.
Air Force commit is a four-year starter and an impact player on both sides of the line. Bruins coach Jason Sport said, "He's a leader, a big physical kid with a big body."
6. Cody Paschall
Was a starter at center on the Spartans' 6AII state champions in 2019 and '20. Bixby coach Loren Montgomery said, "Cody will be a three-year starter for us. He is on our leadership council and leads by example. He has been one of the most consistent leaders in our program over the last five years."
7. Cannon Howard
Collinsville, 6-2, 280, Sr.
Helped pave the way for the 11-1 Cardinals to average 48.6 points in 2020. Coach Kevin Jones said, "He's a road grader up front. His favorite player (Quenton Nelson) is the meanest player on the (Indianapolis) Colts offensive line and that's Cannon, and what's awesome is when he's not on the turf he is an awesome young man, but knows how to flip the switch when he goes on the field and takes pride in being nasty."
8. Levi Dunsmore
In 2020, had a strong postseason at left guard to help the Spartans win the 6AII state title. Bixby coach Loren Montgomery said, "Levi really started to come into his own during last year's playoff run. He has had a great summer. Levi has gotten bigger and stronger, and we expect him to have a great season."
9. Kaden Stanton
A starter on Beggs's Class 2A semifinalists last year. Beggs coach David Tenison said, "He's athletic, he's pretty strong and a two-year starter on the (3A runner-up) basketball team as well. So for a big man he moves really well, he's got a lot of agility, really good hips and good feet."
10. Maddox Gilkey
Bartlesville, 6-4, 275, Jr.
A two-year starter who has been known previously as Maddox Perrier. Bruins coach Jason Sport said, "Maddox is a physical kid, with a big body. He has a Division-I frame."
— Barry Lewis Tulsa World