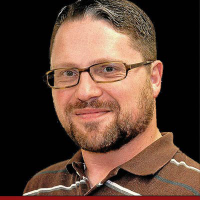 Shawn Hein
Staff Writer
Bio

I'm the Sand Springs Leader staff writer. Phone: 918-581-8315
Sandites hold off Bruins by controlling final portion of game.
The new gymnasium is expected to be completed next summer, in time for the 2021-22 school year.
Sand Springs Public Schools held a groundbreaking ceremony Friday afternoon for the new Angus Valley Elementary Gymnasium. The gymnasium is ex…
"... I implore you to consider your plans. If we don't get this virus spread under control, Thanksgiving 2021 won't look any better than Thanksgiving 2020." - Ashley Allen, Tulsa
Sand Springs physical education teacher Mike Carter and district nurse Lindsey Sinkbeil have been selected to participate in Project SWITCH. M…
Lindsey Sinkbeil and Mike Carter will serve on Project SWITCH, a grant provided by the CDC to help schools around Oklahoma deal with health-related obstacles from COVID-19.
Sand Springs has 11 precincts in Tulsa County and two in Osage County.
"It sounded like a bomb went off in our front yard," - Earl Shockley
View all