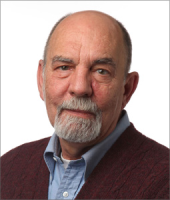 Scott Cherry
Scene Writer
Bio

Scott is in his second tour of duty with the Tulsa World. He was a sports writer during his first stop. Since returning to the World in 1992, he has been the food writer and now restaurant critic and wine columnist. Phone: 918-581-8463
Beatrice Ice Cream Co. is a sister restaurant to Antoinette Baking Co. Try Flavors like Local Stout, Salty Waffle, Roasted Strawberry Buttermilk, Brown Butter, Earl Grey and PB Pretzel.
The new Casa Del Tequila Fine Eatery features a lengthy menu and 20 specialty margaritas.
The first two weekly dinners will feature West Coast-inspired dishes and wines.
Basil Blackburn Jr.'s restaurant career ran from 1957 until he sold Steakfinger House in 2015 at age 89.
The Muskogee winery will be in the spotlight Monday night.
Don Carmichael reflects over the past 44 years of selling produce at Carmichael's Produce in Bixby.
National Ice Cream Sandwich Day is Sunday, Aug. 2.
In March, Teri Fermo returned from a trip to find all of her spring catering jobs canceled. But that didn't stop Fermo. Read how she came up with a plan that resulted in many new customers. 
DecoDrinks, 5097 E. 51st St. across from LaFortune Park, is closing at the end of business Friday, July 31, according to a phone message from the restaurant.
Maggie's Music Box in Jenks scheduled to open Sept. 12 and Slim Chickens to open Tulsa location Monday, Aug. 3.
View all