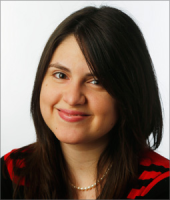 Samantha Vicent
Staff Writer
Bio

I cover topics including marijuana in Oklahoma, Tulsa County District Court proceedings, law enforcement use of force and the Oklahoma prison system, including the death penalty. Phone: 918-581-8321
Lawmakers told marijuana overtaking poultry farm complains to Oklahoma Water Resources Board.
Video footage reportedly showed only the fatal stabbing after a fight inside a Taco Bell between Christian Cook, found not guilty of manslaughter after serving two years in custody, and T'Challa Davis, who died from his injuries.
A lawsuit on behalf of a Delaware County grower claims he was misled by Jones Brown law firm; a judge agreed his medical marijuana license should not have been deactivated.
During an interim study to address the relationship of medical cannabis businesses to others in the agriculture industry, OMMA reported progress of "about 40%" to having businesses undergo a full inspection.
The annual event also served to give attendees a look at ongoing updates to the memorial, first established in 2002 by the Friends of Irving Foundation with the steel beam as its centerpiece. The attacks killed nearly 3,000 people, including 2,753 in airliner crashes at the World Trade Center.
The Oklahoma Bureau of Narcotics announced the seizure of nearly 5,000 cannabis plants from two rural grow sites with aid from the Oklahoma Medical Marijuana Authority, whose director called a partnership between the two groups "essential."
The Oklahoma Bureau of Narcotics and Dangerous Drugs Control denied approval for 401 marijuana business licenses in July based on evidence indicating "criminal business structure" and "ghost owners," according to a information provided during an interim legislative study.
Oklahoma State Department of Health Medical Reserve Corps volunteers from around the state are expected to arrive in Stillwater starting Saturday to help staff the tents that have been set up outside the Stillwater Medical Center ER.
Jarron Pridgeon, 25, has been in custody since Feb. 2 in the deaths of his brother, Javareon Lee; Jalaiya Pridgeon, 1; Jaidus Pridgeon, 3; Harmony Anderson, 5; Neveah Pridgeon, 6; and Que'dynce Anderson, 9.
Four 25-year sentences in the case will run concurrently. The judge pointed out that Jean-Luc Cairon must serve at least 85% of 25 years in prison before becoming eligible for parole consideration.
View all