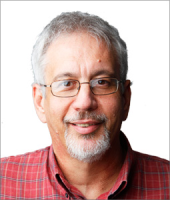 Randy Krehbiel
Staff Writer
Bio

I have been with the Tulsa World since 1979. I'm a native of Hinton, Okla., and graduate of Oklahoma State University. I primarily cover government and politics. Phone: 918-581-8365
"We're telling our county commissioners this is a once-in-a-generation opportunity," said Gene Wallace, executive director of the Association of County Commissioners of Oklahoma, known as ACCO. "This is something that's going to have far-reaching affect on their counties."
Dis-advantage: First District Congressman Kevin Hern said he's concerned that Medicare  Advantage, otherwise known as Part C, might be in trouble because of changes to Medicare sought be Democrats.
Hern on Thursday returned to the constitutionality of the proposed regulation and its potential financial impact on businesses while downplaying the public health aspects of the matter. 
"Difficulty of finding child care is a stronger predictor of maternal neglect than almost any other factor, including mental health and severity of drug use," Anderson said.
"Not only has the oil and gas industry continued to recover, but we are also encouraged by income tax collections and a decrease in the state's unemployment numbers," an Oklahoma official said.
House Bill 2970, which could not be heard until the 2022 legislative session, would require one minute of silence on April 19 and Sept. 11 in remembrance of terrorist attacks.
"We have a lot more questions," Inhofe said during a press conference after the committee's classified briefing with Gen. Austin "Scott" Miller. "I hope they have some answers."
Regalado was among seven witnesses — including four from the Tulsa area — to speak to a House Public Safety interim study on mental health alternatives to incarceration.
The $175 million complex on Houston Avenue between Third and Sixth Streets is expected to include a psychiatric facility, a 58-bed medical/surgical hospital in the former Kerr-Edmondson state office buildings and a new parking garage to be built by the city of Tulsa.
View all