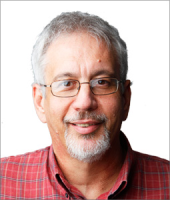 Randy Krehbiel
Staff Writer
Bio

I have been with the Tulsa World since 1979. I'm a native of Hinton, Okla., and graduate of Oklahoma State University. I primarily cover government and politics. Phone: 918-581-8365
alert
featured
special report
Challenger trails by wide margin in polls manager insists she can pull off the upset.
The 1921 Tulsa Race Massacre Centennial Commission's goal is to help people face the past and present and talk out the future, members of the organization said Thursday.
"When you look at the base amount, (Oklahoma) is very low. … The amount of money each student is given on the baseline is very low," said consultant Matt Richmond.
The event will begin with a talk by Karlos Hill, chair of the Clara Luper Department of African and African American Studies at OU, and Mechelle Brown, program director and tour guide at Tulsa's Greenwood Cultural Center.
On Monday, both said confirming a Supreme Court nominee seven weeks before an election is fine because this time there is a Republican president and a Republican majority in the Senate.
"I really feel for those small businesses that are having to accelerate a ... five-, 10-year horizon they set to evolve to a digital platform and having to do it in four, five, six months — 90 days — in order to stay viable," Hern said.
View all