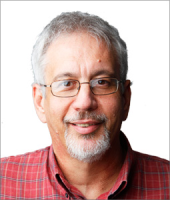 Randy Krehbiel
Staff Writer
Bio

I have been with the Tulsa World since 1979. I'm a native of Hinton, Okla., and graduate of Oklahoma State University. I primarily cover government and politics. Phone: 918-581-8365
Jim Inhofe, the senior Republican on the Senate Armed Services Committee, questioned Secretary of Defense nominee Lloyd Austin, a retired Army general, while Lankford quizzed prospective Homeland Security chief Alejandro  Mayorkas.
Voter registration: Republicans' advantage in registered voters in the state continued to grow over the past year, according to the Oklahoma State Election Board's annual Jan. 15 report.
U.S. Sen. Jim Inhofe, citing a recent National Defense Strategy Commission report, expressed some concern about losing civilian control of the…
Trump is still popular in Oklahoma, but his legacy here is harder to pinpoint. Such is often the case for presidents, but assessing Trump's administration is further complicated by his unorthodox style and a pandemic now more than a year long.
Inhofe surprised many observers last week when he refused to join the rest of the state's congressional delegation in objecting to formal acknowledgment of Democrat Joe Biden's victory in the 2020 presidential election.
In a letter addressed to "My friends in North Tulsa," Lankford acknowledges that his actions "caused a firestorm of suspicion among many of my friends, particularly in Black communities around the state. I was completely blindsided, but I also found a blind spot."
Ways and Means, considered Congress' oldest standing committee, handles legislation related to taxes and some aspects of trade, Social Security and Medicare.
For the most part, the five said impeaching Trump a week before his term ends is pointless and would further divide the country a week after rioters aligned with Trump invaded the Capitol.
Black Tulsa leaders say Lankford compromised the commission by advocating a 10-day delay in certifying the electoral votes in Biden's favor so a commission could further investigate discredited challenges lodged by President Donald Trump.
View all