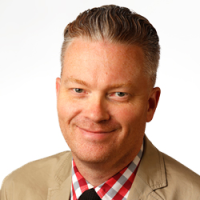 Michael Overall
Staff Writer
Bio

Born and raised in Oklahoma, I write news features and personal columns on a variety of topics. Phone: 918-581-8383
Early in the COVID pandemic, local developers expected downtown to recover quickly. But now?
A $4 million makeover will fix some of the unfortunate changes that previous renovations made to the iconic Seminary Hall at Northeastern State University.
Officials had hoped to turn the site into an "eastern gateway" to the city.
All that's needed is a sworn oath they can't pay due to the pandemic to get an eviction case dismissed or postponed until 2021. "Tenants have told me that they simply didn't believe me," a Legal Aid attorney said.
"Systemic racism is real," said Alicia Andrews, chairwoman of the Oklahoma Democratic Party, during Saturday's rally. "It's part of everything we do." Removing the Black Lives Mural from Greenwood was "absolutely a mirror of what's going on in Oklahoma," she said.
Tulsa will kick of centennial celebrations next year, despite the Mother Road not being born until 1926.
More than 200 parents and students protested in front of the Education Service Center before Monday night's school board meeting began.
Who's going to be WPX's white knight?
Advocates on both sides of the issue urge legislators to take action, but not necessarily the same changes. 
It's no longer just about the economy or politics or keeping schools open or "getting back to normal." It's life and death.
View all