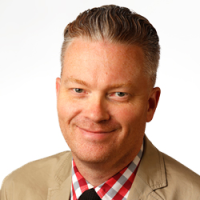 Michael Overall
Staff Writer
Bio

Born and raised in Oklahoma, I write news features and personal columns on a variety of topics. Phone: 918-581-8383
It's no longer just about the economy or politics or keeping schools open or "getting back to normal." It's life and death.
Along with skunks, bats rank among the most likely species in the state to be carrying rabies. Ordinarily, it wouldn't raise much alarm for a couple of infected bats to show up near Bell Cow Lake in central Oklahoma.
Sandy Majors, 74, a former teacher at Jenks East Elementary School, died Aug. 28 from COVID-19.
Sandy Majors, 74, died Aug. 28 from COVID-19.
National Weather Service promises more accurate, longer-term predictions.
Tulsa Foundation for Architecture virtual tour will showcase three historic buildings that all started out as a headquarters for a utility company
An aerospace engineering freshman at the University of Oklahoma last spring, Colin Watson couldn't find a summer internship, no doubt partly b…
Why can't every neighborhood be designed as a community?
Since the program began in late August, more than 4,400 Tulsa households have applied for more than $6.7 million in rent assistance, officials said Wednesday.
Investigators will search two more areas in historic cemetery where a previous dig found no victims. 
View all