Michael Dekker
Assistant Editor
Bio

I'm an assistant news editor at the Tulsa World. I have worked at newspapers in Oklahoma and Kansas since 1989. Phone: 918-581-8469
"La Nina's influence is linked to a higher frequency of tornadoes in the spring. However, although La Nina conditions were present through April 2021, the year so far has recorded below-average tornado counts," an expert said.
The area is under a heat advisory until 8 p.m. Sunday. Highs are expected to be near 100 on Friday and Saturday next week, forecasters said.
"Significant delays can be expected especially during peak travel times," ODOT said.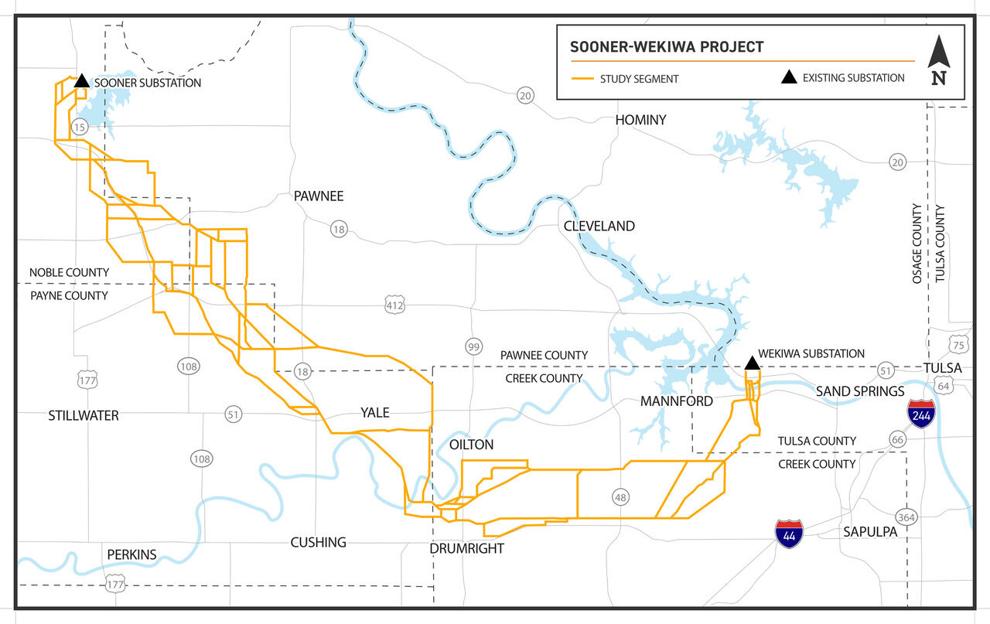 Proposed electrical transmission line
This map shows potential routes of a proposed new electrical transmission line between Noble and Tulsa counties.
Oklahoma State University Extension recently sent a news release on the issue, saying Pittsburg County has been added to the USDA's list of fire ant quarantine areas.
As of Sunday afternoon, Tulsa has received 4.64 inches of rain, already nearly an inch above July's average.
"It's counterintuitive to see the rate of traffic deaths spike when so many of us were driving less often," said Leslie Gamble, AAA Oklahoma spokeswoman.
The proposed new diverging diamond interchange at the intersection of Memorial Drive and the Creek Turnpike will take two years and start in late 2022.
The month was also much wetter than normal.
The Tulsa area has a 40% to 70% chance of rain every day through Friday, the National Weather Service said.
View all