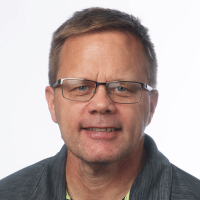 Kevin Canfield
Staff Writer
Bio

I cover local government in Tulsa from the mayor to city council. Phone: 918-581-8313
The program, intended to boost revenue for marketing the city, has been on hold for more than a year while it was challenged in court.
The Residential Rental Property Habitability Working Group was born out of the crisis at the Vista Shadow Mountain apartment complex, where residents in more than 100 units were forced out of their apartments after the complex was deemed uninhabitable.
Tulsa Health Department Executive Director Bruce Dart said Tulsa County residents should continue to wear masks and wash their hands regularly.
"The intention for that tweet was to do exactly what has taken place, and that is to bring attention to what is taking place in Tulsa with our violent crime," Chief Wendell Franklin said Tuesday. "I did not feel that the media release that we made earlier was strong enough.
Starting Sept. 1, only those Tulsa city employees who have been fully vaccinated or received an exemption from the city physician will be eligible for hazard leave if they contract COVID-19.
More than 100 tenants were forced to leave the south Tulsa apartment complex after the city cited it for multiple building maintence and fire prevention code violations.
The effort is being led by two Mexican American leaders in Tulsa's Hispanic community. A decision is expected soon, but Hispanic leaders in Oklahoma City also are working to get a consulate placed there.
The city of Tulsa has no plans to reimpose a mask mandate or other COVID-19 restrictions, Mayor G.T. Bynum said Wednesday.
View all