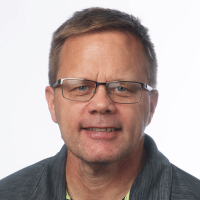 Kevin Canfield
Staff Writer
Bio

Kevin Canfield has covered local government in Tulsa for nearly two decades. He also has reported on downtown development, zoning and community planning.
The Tulsa County Public Facilities Authority voted 5-0 Tuesday not to go forward with the event, which was scheduled for Oct. 1-11.
Tulsa could have a new leader in a few weeks.
Lee Ann Crosby and Jayme Fowler are vying to succeed District 9 Councilor Ben Kimbro, who is not seeking reelection after serving four years. …
The mayor's campaign had $400,000 in the bank as of June 30; Greg Robinson's campaign says it has raised $166,000 to date.
Councilors Kara Joy McKee and Vannessa Hall-Harper proposed Wednesday that Historic Greenwood District Main Street apply for a permit to keep the sign in place.
A steering committee has recommended that the DCC transition into a nonprofit.
View all