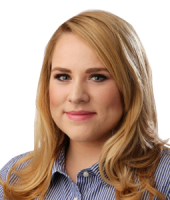 Kelly Hines
Sports Writer
Bio

I have covered college football and college basketball for the Tulsa World since 2012. I spend my spare time as an animal rescue volunteer, focusing on spaying and neutering community cats in the Tulsa area. Phone: 918-581-8452
"This game is for Waffle That!" Lockett posted on Instagram. "I can't promise what type of game that it'll be! But today I want to show love to an inspiration in my hometown!"
Through three weeks of the college football season, the University of Tulsa finds itself among nine FBS teams looking for their first wins.
The Hurricane is a four-touchdown underdog going up against a top-10 team on the road, in front of 100,000 fans rooting for its demise.
A look at Saturday's game between Tulsa and No. 9 Ohio State.
Instead of dwelling on what could be viewed as bad luck, University of Tulsa linebacker Yohance Burnett is counting his blessings.
When the University of Tulsa played at Ohio State five years ago, the crowd of 104,410 was by far the largest for a game in Hurricane history.
Including Saturday's 28-23 loss at Oklahoma State, the University of Tulsa has dropped 13 consecutive games against teams from Power Five conferences.
After two losses determined by a total of seven points, the University of Tulsa heads into Week 3 as a four-touchdown underdog at No. 9 Ohio State on Saturday.
Brown's 98-yard fourth quarter return touchdown marked OSU's second since 2014. 
View all