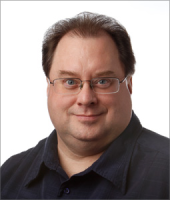 James D. Watts Jr.
Scene Writer
Bio

I write primarily about the visual, performing and literary arts. Phone: 918-581-8478
For the show's Tulsa run, the exhibit includes items dedicated to Gus Hardin and Wanda Jackson.
Tulsa Ballet will return to the Tulsa PAC for the first time in nearly two years for a special production that features the world premiere of "Breakin' Bricks," a multimedia dance work inspired by Tulsa's Greenwood community.
One favorite way to get a meal on the table with minimal fuss is the sheet pan supper.
Regular denizens of the old business will recognize most of the servers and other staff members, and the menu still includes a lot of items that were among its most popular offerings under the old name.
Celebrity Restaurant plans to reopen Nov. 2 for what it terms as "one last holiday season," according to a post on the restaurant's Facebook page.
A lot of good ideas and very hard work went into the creation of "Puccini & Verdi Play Ball," and the actual performances of all concerned were quite good.
The Tulsa firm Glazed Edibles has partnered with actor and cannabis activist Jim Belushi on a unique line of cannabis-infused chocolates under the brand "Chasing Magic."
The Brentano Quartet, one of the most popular ensembles Chamber Music Tulsa has presented through the years, will return for a trio of concerts this weekend, Oct. 22-24.
"I didn't set out to be a pioneer," pilot Beverley Bass said. "I was just doing what I loved to do."
Aykroyd and Belushi will be driving the "Bluesmobile," a replica of the police cruiser featured in the 1980 film that starred Aykroyd and the late John Belushi, to various medical marijuana dispensaries around town Tuesday.
View all