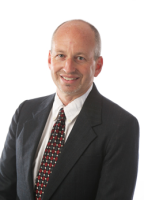 Guerin Emig
Sports Columnist
Bio

I'm the proud father of Gretchen and Holden. Devoted husband to Christy, who has been my best friend since biology class at Booker T. Washington. I covered the OU Sooners for 15 years. That was both challenging and rewarding. Now I get to write columns.
Cowboys should make themselves as noticeable to Pac-12 amid changing college football landscape as Sooners did 10 years ago
If it seemed unreasonable for OU to bolt the Big 12 not long ago, financial, competitive and structural changes now clear a realistic path.
For every reason to believe the Sooners should stay in the Big 12, you can conjure one on behalf of their making a seismic move
OSU quarterback Spencer Sanders: "I practice 365 days a year for 12 games, so if you're down to give me more I'm down to take however many you're trying to give me"
Locker room friction occurs when players start losing, not when they start pursuing NIL opportunities
SEC commissioner on player COVID-19 vaccinations: "It's not a political football. We need to do our part to support a healthy society"
OSU's football coach plugs the movie "Stripes," and we all feel a little better by remembering John Candy
Jeremiah Hall, Spencer Sanders took the podium, and center stage, at AT&T Stadium last week 
Cowboys coach's late mother, Judy, taught him a lesson he is just now putting to full use
editor's pick
alert
special report
Sooners' head coach has had an unusually difficult offseason due to poor decisions made by a handful of players off the field
View all