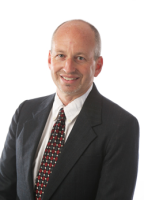 Guerin Emig
Sports Columnist
Bio

Proud father of Gretchen and Holden. Devoted husband to Christy, who has been my best friend since biology class at Booker T. Washington. I covered the Oklahoma Sooners for 15 years. That was both challenging and rewarding. Now I get to write columns.
Sooners, Cowboys among those to play another day, unlike old friends Huskers, Buffaloes in the forlorned Big Ten, Pac-12
The 2020 season teeters creakily not because of money, policy or politics, but due to a virus that can undeniably damage the strongest FBS athlete
Former OU head coach, Dallas Cowboys assistant was helping coach Texas high school football at the time of his passing
Malcolm Rodriguez, Tylan Wallace, Zaven Collins sympathize with those around country who've elected not to play, but they trust their universities and love the game too much to join them
Recap of latest eventful day of college football includes notes affecting OU, OSU and Tulsa
Monday's decision mandated Big 12 teams play just one nonconference home game, leaving Cowboys-Golden Hurricane atop the league bill.
With the Big 12's football format determined — nine conference games plus one non-conference home game — is it conceivable the best non-con ga…
"#WeAreUnited" manifesto shows college football players' voices we first heard after George Floyd's death getting louder as they confront multiple issues
You don't have to agree with the Oklahoma State running back's world views to respect them, respect him for caring enough to espouse them
In the wake of John Blake's sudden passing, we remember the transition from the Blake coaching era to Bob Stoops.
View all