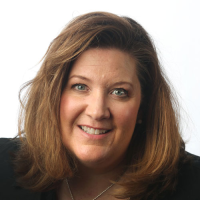 Ginnie Graham
Editorial Writer
Bio

Born and raised in Oklahoma, I'm an editorial writer for the Tulsa World Opinion section. Phone: 918-581-8376
"This is no small change from the status quo. It's a completely different take on the role of first lady," says editorials editor Ginnie Graham. 
In taking the role as editorial editor, columnist Ginnie Graham talks about why the Opinion section is an important place for community growth. 
This pandemic will eventually wane, but masks will always be a part of public health, says editorial columnist Ginnie Graham. 
The 1963 Julia Child lesson on creating a French onion soup had me speaking back to the screen.
"Unremarkable theory: The purpose of government is to protect the citizenry, not to forbid such protection," said Tulsa resident William G. Hollingsworth. 
View all