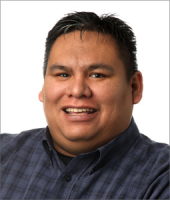 Eric Bailey
Sports Writer
Bio

Eric covers the University of Oklahoma football and men's basketball teams. A Haskell Indian Nations University graduate, he has been a member of the Tulsa World sports staff for 12 years. Phone: 918-581-8391
Said Oklahoma director of athletics Joe Castiglione: "Our new schedule is being finalized along with all of the details that will be associated with stadium access and operation."
OU has one nonconference home game scheduled against Missouri State on Aug. 29. Oklahoma State has two nonconference home games to choose from: A Sept. 12 game against Tulsa and a Sept. 19 contest against Western Illinois. 
Caleb Kelly, a five-star linebacker out of Fresno, Calif., was expected to play weakside linebacker for the Sooners in 2020.
All attention is placed on a Monday closed meeting between Big 12 school presidents and chancellors about the next step to the football season's scheduling.
The lack of a 2020 football season would impact athletic budgets, tax dollars for businesses in Norman and Stillwater and test the mental strength of student-athletes.
No players have opted out of the workouts, Lincoln Riley said on Friday, and masks were in use during the opening practice of fall camp.
The Southeastern Conference announced Thursday it will only play 10 conference games this season and abandon all out-of-league contests. Included on that list is the Sooners' home game against Tennessee scheduled for Sept. 12.
John Blake, who passed away last Thursday, will be laid to rest on Aug. 10 in Skiatook.
A list of Oklahoma football assistants and their 2019 salaries as approved by OU's Board of Regents on Tuesday.
Riley is scheduled to make $45.475 million over the next six seasons, which averages $7.579 million per year.
View all