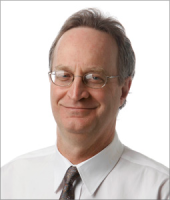 Bill Haisten
Sports Columnist
Bio

Bill joined the Tulsa World in 1990. Prior to having become a sports columnist in 2016, he was the only sports writer in Tulsa World history to have covered OU, OSU, the University of Tulsa and Oral Roberts sports on an everyday basis. Phone: 918-581-8397
In 31 of the last 34 Bedlam games, Judy Gundy had a rooting interest in at least one team. 
On Aug. 3, there also is this "still to be determined" component, and it's a big one: whether fans are even allowed to attend the games. 
While a 10-game approach would be the smart play during a pandemic, there is no universal lenbth-of-the-season preference within the circle of Big 12 decision-makers.
Rickey Dixon, Barry Switzer says, was "one of the greatest players ever (for) the Sooners."
According to information collected by GateHouse Media from 93 major-college football programs, the money spent in 2018 on home-game hotel rooms and catered food amounted to an average of $44,000 per school.
Combining all games played by the Thunder since Jan. 18 – including the three extremely interesting bubble scrimmages in Orlando – the record is 20-5.
Lincoln Riley still has issues on the defensive side of his program and he hasn't won a national championship, but for the most part, OU fans and administrators seem very happy with their head coach.
If everyone in society were as mindful of mask-wearing and distancing as OU, OSU, TU and Booker T. athletes seem to be, the national COVID-19 statistics would not be so terrible.
If OU and OSU were to play home football games with free admission, I'm not even sure there are 80,000 Sooner people or 50,000 Cowboy people who currently would feel comfortable in a stadium.
View all