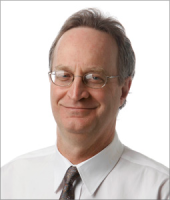 Bill Haisten
Sports Columnist
Bio

I joined the Tulsa World in 1990. Prior to becoming a sports columnist in 2016, I was the only sports writer in Tulsa World history to have covered OU, OSU, the University of Tulsa and Oral Roberts sports on an everyday basis. Phone: 918-581-8397
Apparently, Rick Dickson's first substantial meeting with new TU President Brad Carson went really well.
Max Abmas had been projected as a second-round pick in the July 29 draft. Now, he is on course for his junior season at Oral Roberts.
With the Thunder in 2019-20, Chris Paul embraced an older-brother leadership role and carried OKC to the playoffs.
While Chris Paul was on the Oklahoma City Thunder roster only for one season, he is included on Tulsa World columnist Bill Haisten's all-time …
After a Wednesday workout at the Philadelphia 76ers' facility on Wednesday, Max Abmas will have about four hours to make the biggest decision of his life so far.
Within a few days, at one or both of the Travis Davidson-owned restaurants, there could be advertised appearances by current members of the OU football team.
Mike Holder becomes an emeritus athletic director with an emphasis on what he's done 165 million times better than anyone else in OSU history: fundraising.
Mike Gundy was not among the 11 OSU head coaches who provided commentary during a Mike Holder tribute video. 
Mike Gundy on Dr. Kayse Shrum: "She's got vision, she's not afraid to take chances and she has great people skills. And she's an Oklahoma State grad."
Jay Bittle has been a Bixby Public Schools fixture for 33 years.
View all