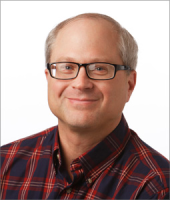 Barry Lewis
Sports Writer
Bio

Barry covers pro baseball, including the Tulsa Drillers, coordinates the World's high school sports coverage, and writes on high school football and basketball. Phone: 918-581-8393
Area players and coaches are well aware many colleges won't be playing football this fall, their seasons pushed back to the spring — if they are played at all — and there is a threat that could happen at the high school level as it has occurred in some other states.
The 2020 All-World Preseason Football Contest presented by Bill Knight Automotive gives readers the chance throughout the summer to select the…
Claremore has the only returnees from last year's rankings. This year, this category was expanded to included kick returners.
Lepak is confident on field goals from inside of 53-54 yards under normal conditions. He also was effective as a punter as he averaged 34.2 yards.
DL: TU commit Isaac Smith grows into elite defensive lineman prospect with Wagoner
Sod Squad prevails in 10 innings.
The Oklahoma State pitcher and Jenks graduate finished as the TCL strikeouts leader with 34 (in 21 2/3 innings). Another Drillers pitcher, Western Kentucky's Riley Boyd, tied for the TCL lead with four wins.
View all