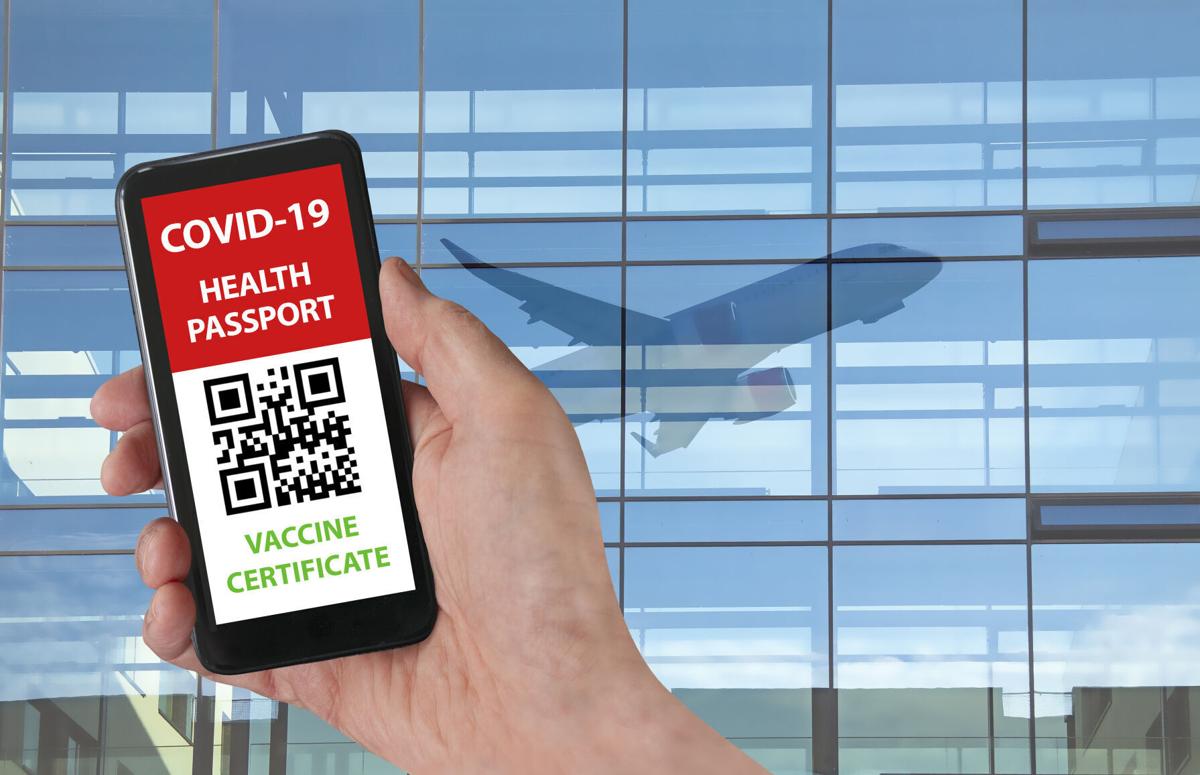 If you travel, there's a "health passport" in your future. Unfortunately, nobody has yet to settle exactly what a health passport is, how it should work, and who will officially recognize it. Still, it's happening, and you need to start figuring what you have to do.
The basic idea is simple: for the indefinite future you'll need documentation verifying your COVID status: vaccination, recent test, or post-infection recovery. This requirement is likely to be permanent, covering any health issues that arise post-COVID. You would need it to board an airplane or cruise ship, to enter a foreign country, and to return a home country without having to re-test or quarantine. Obviously some such documentation is virtually necessary if the world is to return to anything close to normal post-pandemic. Equally obvious is the need for the travel industry and various governments to agree to accept one or more documentation forms and systems. Three sets of data are in play:
-- Records of recent (72-hour) COVID tests on departure and/or arrival.
-- Records of ongoing immunity conferred either by vaccination or documented recovery.
-- Test results, status information, and verification data that individual countries, airlines, and cruise lines require as a condition of boarding and entry without the need for additional testing or risk of quarantine.
Although reliance on one-time pre- and post-trip COVID-19 tests can get you through some immediate problems, that approach is not a viable long-term solution. Ongoing immunity, rather than repeated one-time testing, is the obvious long-term solution. And three documentation approaches are currently under consideration:
Paper is the obvious default, paralleling the yellow cards that readers of an age may remember for Yellow Fever records. Test results are available in hard copy, and at least for now, the primary record issued for vaccination by CDC is a small paper card. The problem with paper is that it probably isn't secure enough to satisfy all of the carriers and national agencies involved.
The main current focus is on digital passports — more specifically, apps on smart mobile devices. AOK Pass in testing with Air France; the IATA Travel Pass developed by the International Air Transport Association; and VeriFLY, under test at American Airlines and British Airways, and a few others seem to be able to combine one-time test data with entry/boarding requirements in systems that are robust enough to be acceptable to the carriers and governments involved. They can also upload and store copies of paper documents. They're capable of melding the personal and requirements data to display a simple "go, no-go" result in real time. Common Pass, in test with United Air Lines, seems also to be structurally capable of handling immunity status data, as well as one-time test results. At least for now, the test systems don't seem to have actual links to CDC, the many agencies that administer vaccinations, or personal medical records. But if key players accept digital images of a CDC card as adequate proof of vaccination, they're ready to go.
Long term, an integrated system of personal ID, verified health records, and carrier/national rules is likely to be built on face recognition or some other form of biometrics. You won't have to carry or present anything other than your face.
So where do we stand right now? I have three take-aways:
1. The long-term solution to post-COVID travel is a requirement that all travelers show immunity, either through vaccination or recovery. One-time pre- or post-departure tests will likely become obsolete.
2. A workable and robust system to support travel by immune travelers will almost surely be based on a device app, at least to start — paper isn't secure enough and biometrics are still a few years away.
3. What's missing right now is widespread agreement among carriers and national agencies about exactly what they need in the way of immunity verification. Once they agree, several systems currently being tested are ready for general use.
Thus, it's a "wait and watch" game. But you need to keep watching; developments will come along pretty fast. And, at least for now, they'll be based on smart-device apps.