Ponng! Bluughh! Poowee! Once smelled, Yellowstone's not easily forgotten, but this U.S. National Park is also the largest geothermal area on earth, dancing to a tune of burps and bubbles.
Visiting the park, home to more than 500 active geysers including the famous Old Faithful, is a wondrous experience. The park's also home to wildlife including bighorn sheep, elk, grizzly bears and wolves.
Grand Prismatic is another must-see Yellowstone attraction — the largest hot spring in the U.S., it's a shining rainbow of multicolored water.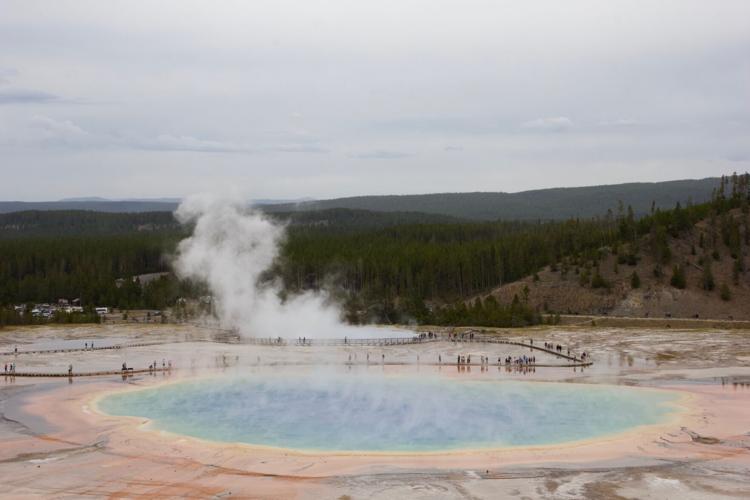 Need to get away?
Start exploring magnificent places with our weekly travel newsletter.