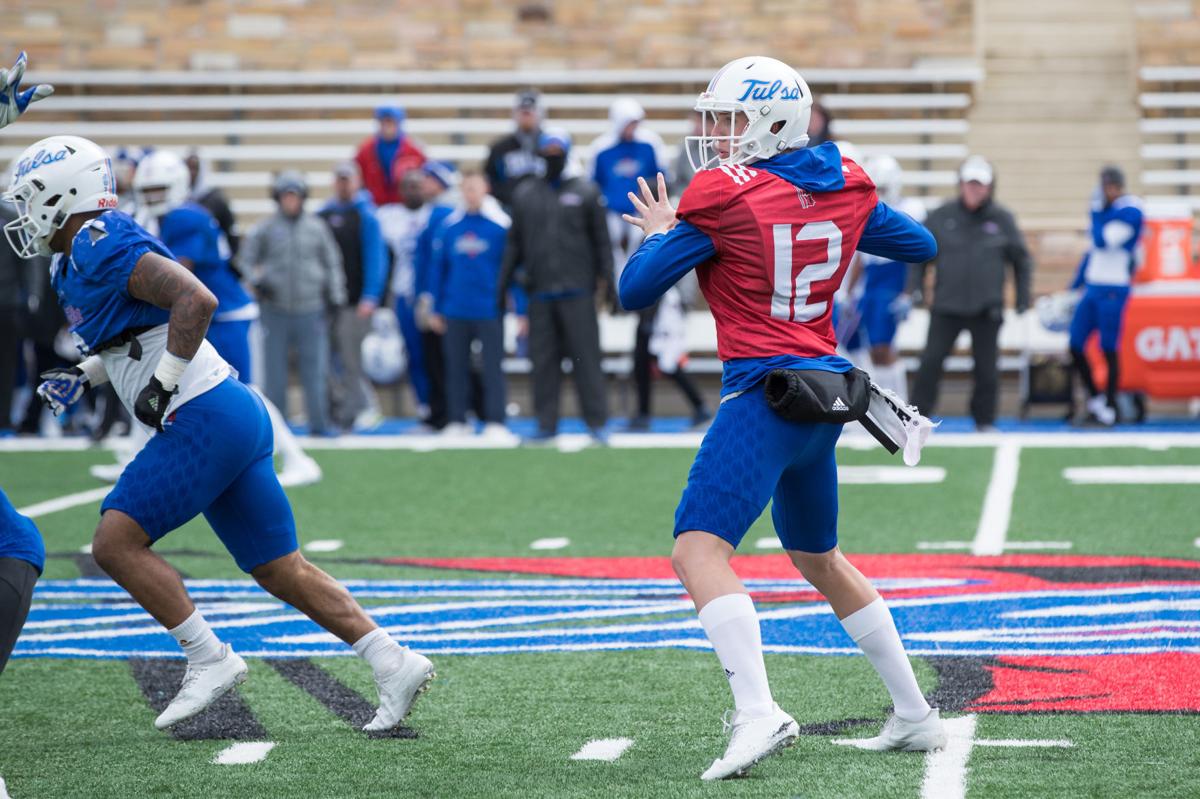 Going up against the second-team defense, quarterback Seth Boomer threw into a brisk wind and connected with Sam Crawford Jr. in the corner of the end zone for a 33-yard touchdown.
Safety Cristian Williams stepped in front of a pass from freshman Davis Brin, intercepted and raced untouched to the end zone, where he was mobbed by his defensive teammates.
Although he didn't score a touchdown, running back Shamari Brooks set up several successful drives while rushing for 96 yards on 10 carries.
Six running backs played at least one series — Brooks, Corey Taylor II, Javon Thomas, Reed Martin, Ramadi Warren and Brandon Workman — and racked up almost 300 yards, showing incredible depth at the position.
Crawford, a redshirt freshman, caught two passes for 41 yards and a touchdown. Jarion Anderson, a junior who missed last year because of academics, also had two receptions for 52 yards and a touchdown.
— Kelly Hines, Tulsa World
Kelly Hines
918-581-8452
Twitter: @KellyHinesTW