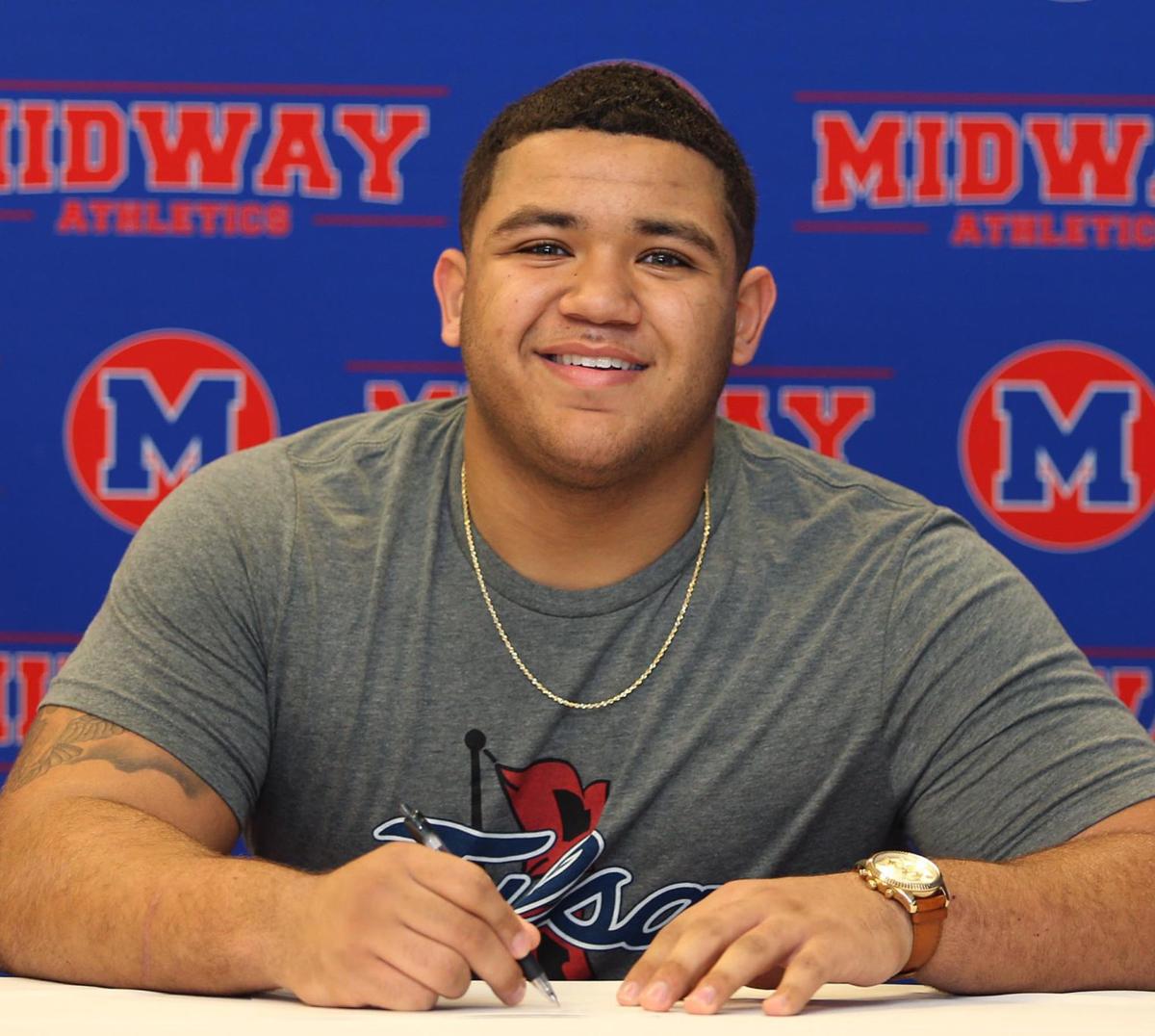 What happened Wednesday: Tulsa signed 16 players, half of whom didn't commit until after the season ended in late November — six pledges came in the past 10 days. With an open schedule given no bowl appearance, Hurricane coaches spent December hitting the recruiting trail hard to wrap up the majority of the class.
What's to come: Coach Philip Montgomery said he plans to sign as many as six additional players in February. Among those expected to sign then are a pair of longtime commits, Bixby offensive lineman Josh Owens and College Station, Texas, wide receiver Marquez Perez.
Headliner: TK Wilkerson. The Skiatook sensation stayed true to his March commitment after a season in which he rushed for 1,785 yards and 24 touchdowns on 262 carries, averaging 6.8 yards per carry.
Sleeper: Jaxon Player. A defensive tackle from Waco, Texas, Player didn't land many notable offers because of his size, but he has been a central figure on an undefeated team that is playing for a state championship.
Immediate impact: NEO transfers Cade Baumann, a defensive end, and Judge Hartin, an offensive lineman, should be in the mix for starting roles in the spring given their junior-college experience and the number of seniors lost at their respective positions.
— Kelly Hines, Tulsa World
Kelly Hines
918-581-8452
Twitter: @KellyHinesTW