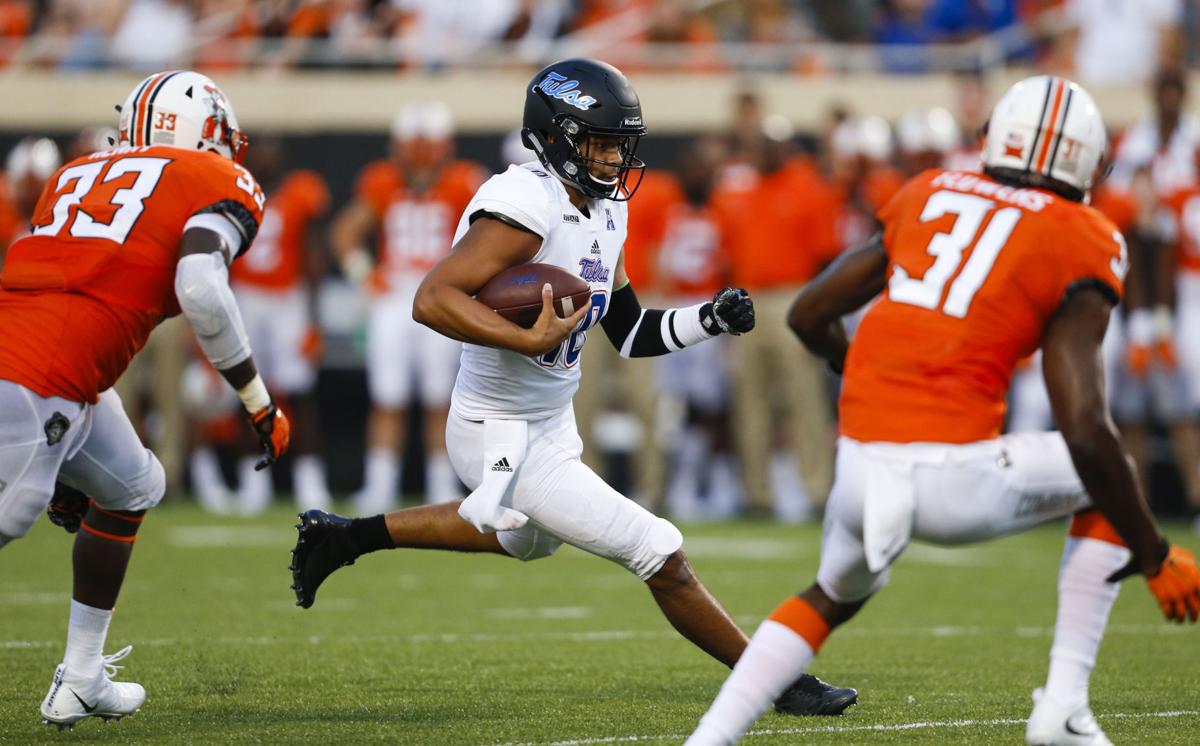 President plays majority
Third-year sophomore Chad President earned the nod as starting quarterback for Tulsa's opener at Oklahoma State on Thursday night, although redshirt freshman Luke Skipper played two series in the first half. President needed time to get going passing-wise but did some good things while finishing 18-of-35 for 178 yards and rushing for 69 yards on eight carries. In a costly turnover, President tripped after a fake handoff in the third quarter and lost the ball, resulting in an 82-yard scoop and score by Kenneth Edison-McGruder. Skipper was 2-of-3 passing for 10 yards and rushed for 3 yards on two carries.
Third-down fruition
By the end of the first quarter, Tulsa was 1-of-5 on third-down conversions. By game's end, the Hurricane was 16-of-26. Improvement on TU's third-down execution began during a drive that started with 10 minutes remaining in the opening half. On third-and-2 from the TU 32, D'Angelo Brewer ran for 5 yards. On third-and-7 from the TU 41, President passed to Brewer for a gain of 18. On third-and-10 from the Cowboy 23, President kept the football for a gain of 11. The 13-play, 75-yard possession ended with Corey Taylor II's 3-yard touchdown run.
Run-pass balance
Despite President becoming more comfortable throwing as the game went on, Hurricane coach Philip Montgomery remained committed to running the ball. TU wound up with 60 rushes for a decent 244 yards, with 111 of those coming from Taylor including 55 on a late touchdown against defensive reserves. No. 1 back D'Angelo Brewer was largely contained, averaging 1.5 yards per carry for 33 yards on 22 attempts. Freshman Shamari Brooks lost a fumble on his first career carry and finished with eight carries for 28 yards.
— Kelly Hines, Tulsa World
Kelly Hines
918-581-8452
Twitter: @KellyHinesTW