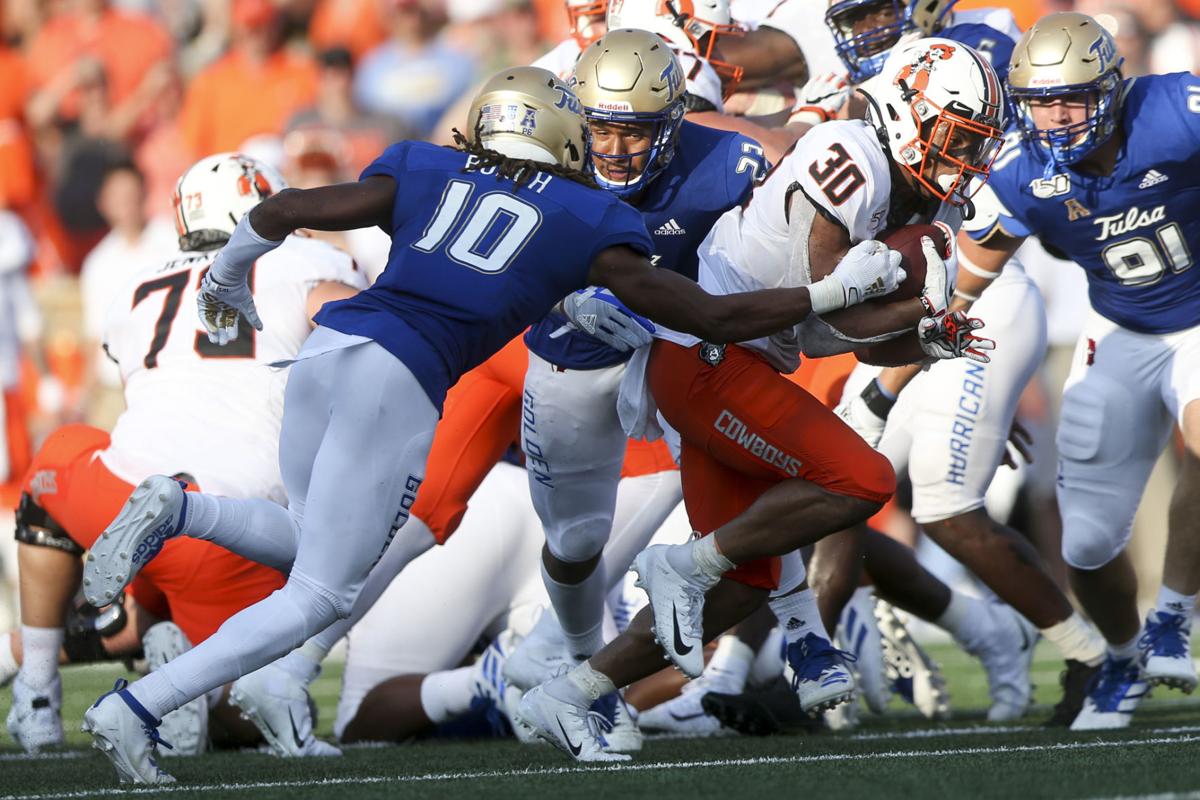 For Tulsa and Oklahoma State, football season will have to wait another week.
The much-anticipated season opener for both teams was pushed back Monday night to Sept. 19, a week later than scheduled. The site will remain Boone Pickens Stadium in Stillwater.
The move was made because of the Hurricane's disruption to preseason practice, a nine-day pause because of positive COVID-19 tests. As a result, TU had only seven practices in 17 days of fall camp.
"The safety and health of our student-athletes is always at the core of all of our discussions and decisions. Without time to properly prepare physically we would be putting our student-athletes at a greater risk of injury," TU athletic director Derrick Gragg said in a news release. "An open date for both schools presented us with the opportunity to reschedule the game for a week later. I'm appreciative of Mike Holder and Oklahoma State University for their cooperation in coming to this decision."
Kickoff and network television details are pending.
The Hurricane had eight players test positive for COVID-19 in mid-August. In addition to those players who were placed in isolation, another eight who were in direct contact with them were quarantined for 14 days.
"We're behind," coach Philip Montgomery said after an Aug. 29 preseason scrimmage. "We still have a little installation left to get in and from an in-shape standpoint we have to do a better job. We still have a couple weeks left and we'll take advantage of that.
"It's not like they're not in shape, but game shape is different. You have quick changes, long drives and short drives that you have to react to, and the intensity level always picks up in game situations."
TU has not disclosed the outcome of its most recent round of testing, conducted late last week. On Monday, OSU announced its football team has seven active cases.