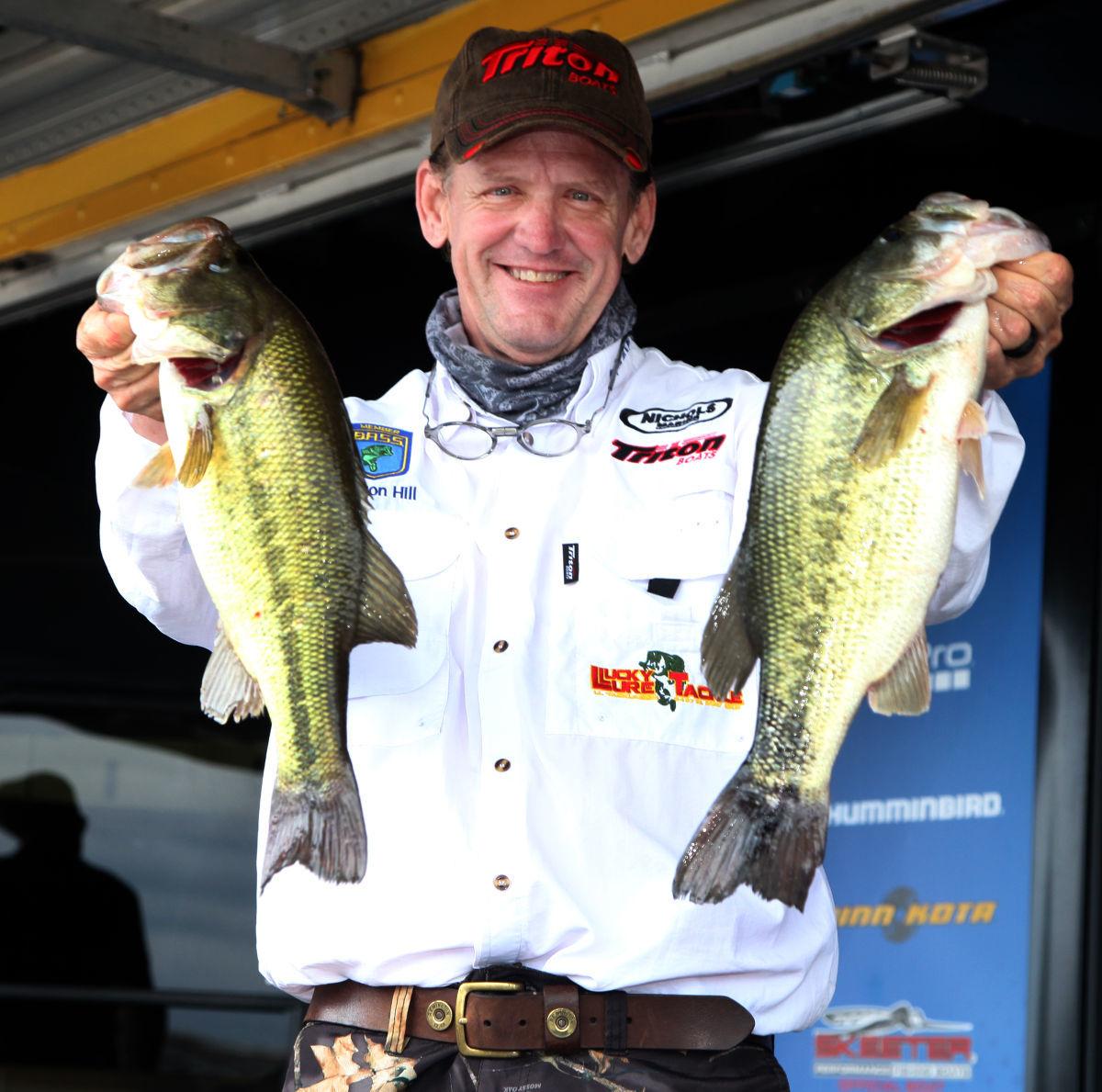 Top pro anglers and some of the state's most promising high school anglers will team up to compete in a pro-am bass tournament on Keystone Lake next Sunday.
Each of about 35 boats will pair a pro with a high school bass angler, primarily seniors who have missed out on fishing competitions their final year in school, according to Brian Moorehead, high school/youth director for the Oklahoma Bass Nation High School Fishing.
The launch is 6:30 a.m. with final weigh-in at 3 p.m. at Salt Creek Marina, located just south of the Highway 51 Bridge, 1200 S. Keyport Road, in Mannford. Red Dirt Roots TV will live-stream the weigh-in on its Facebook page and post video to its YouTube page.
The anglers and their sponsors have donated to the tournament to offer cash prizes, gift certificates and gear for the students.
Moorehead said the idea grew of "a lucky draw one day," when he was teamed with veteran Bassmaster angler Kenyon Hill of Norman in an Oklahoma Bass Nation event.
The pair hit it off and started talking about ideas for young anglers. They've organized free seminars for students with visiting pros and now, with restrictions and school closings due to COVID-19, decided to give those students who have participated and connected with pros over social media a chance to enjoy a tournament.
"Kenyon is really having fun working with these kids," Moorehead said. "He said it's really revived his spirit after 30 years on the tour. He's like an animal getting after this."
Students from across the state, from Broken Arrow to Lawton, have been chosen by pros to join them on the water, Moorehead said.
"The pros actually picked out kids they remember from the seminars or who they have connected with over social media, kids that asked good questions.
"The town of Mannford and Salt Creek Marina have been super supportive of this idea and have really stepped it up," he said. "Bill's Marine (of Skiatook) is providing the weigh-in trailer."
Anglers in the tournament include Hill and current Bassmaster Elite Series Tour pros Dale Hightower, Luke Palmer, Frank Talley, Lee Livesay and Harvey Horne, and FLW Tackle Warehouse Circuit Tour pros Darrel Robertson, Andrew Upshaw, Kyle Cortianna, Jeff Reynolds, Jay Brainard, Jeff Dobson, Harmon Davis, Lance Crawford, and others including Mark Jeffreys and Matt Pangrac of The Bass Zone.
Kelly Bostian
918-581-8357
Twitter: @KellyBostian