The 2020 All-World Preseason Football Contest presented by Bill Knight Automotive is underway, and readers voted more than 22,000 times so far to pick the best high school football players in the Tulsa area.
A total of 80 players — 10 at each of eight positions — have been selected as candidates.
The order of the top five in voting of each of the eight categories changed since last week; here's the leaders as of Monday:
Quarterback: Mason Williams, Bixby; Stephen Kittleman, Jenks; Gage Hamm, Coweta; Bryce Drummond, Pawhuska; and Jake Raines, Broken Arrow
Running back: Deshawn Kinnard, Claremore; Qwontrel Walker, Stillwater; Sanchez Banks, Broken Arrow; Owen Heinecke, Bishop Kelley; and AJ Green, Union
Wide receiver: Cole Adams, Owasso; Steven Brown, Stillwater; Kelan Carney, Owasso; Chase Nanni, Wagoner; and Kolbe Katsis, Lincoln Christian
Offensive line: Lance Petermann, Stillwater; Caleb Townsend, Bixby; Kainan Wade, Cleveland; Logan Nobles, Jenks; and Hudson Moseby, Owasso
Defensive back: Gage Laney, Owasso; Grant Lohr, Jenks; Eli Benham, Sperry; Chance Wilson, Rejoice Christian; and Jayden Patrick, Jenks
Linebacker: Gabe Brown, Stillwater; Braeden Winters, Bartlesville; Nick Wedel, Bixby; Cade Gibson, Metro Christian; and Emaud Triplett, Owasso
Defensive line: Michael Jamerson, Owasso; Chris McClellan, Edison; Justin Hines, Coweta; Issac Smith, Wagoner; and Jaden Brown, Booker T Washington
Kicker/special teams: Maurion Horn, Broken Arrow; Ryan Conner, Claremore; Hagen Hood, Owasso; Caden Davis, Bartlesville; and Jonah Edwards, Victory Christian
Voting ends 3 p.m. Aug. 13. The winners will be announced in the Tulsa World and at OKPrepsExtra.com in late August.
Our position-by-position rankings, as well as features on select players, will be published later in the summer.
You may vote once a day per device, and we recommend voting early and often.
Go to OKPrepsExtra.com for weekly updates on who is in the lead, as well as unbeatable high school sports coverage from the Tulsa World.
Meet the nominees for the 2020 All World Preseason Football Contest presented by Bill Knight Automotive
Quarterback nominee: Rovaughn Banks, Union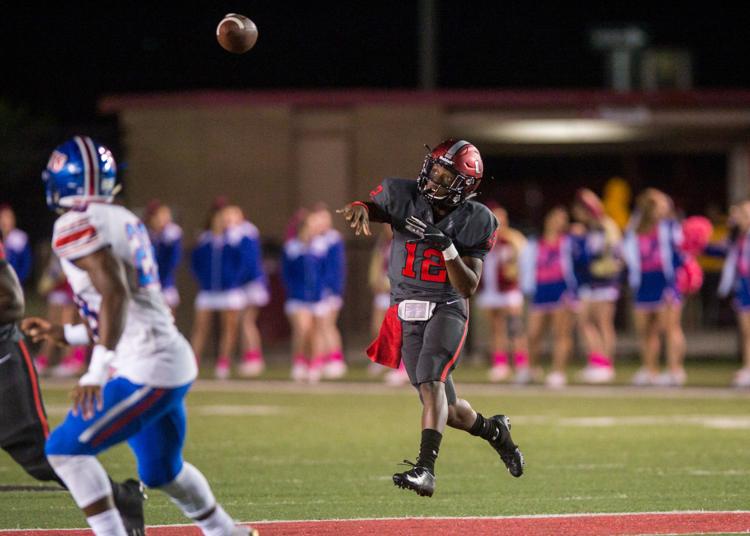 Quarterback nominee: Wallace Clark, Holland Hall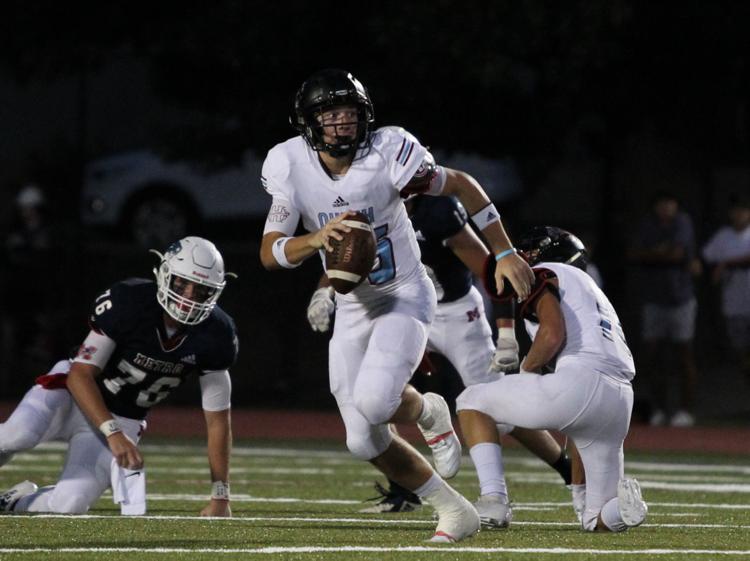 Quarterback nominee: Bryce Drummond, Pawhuska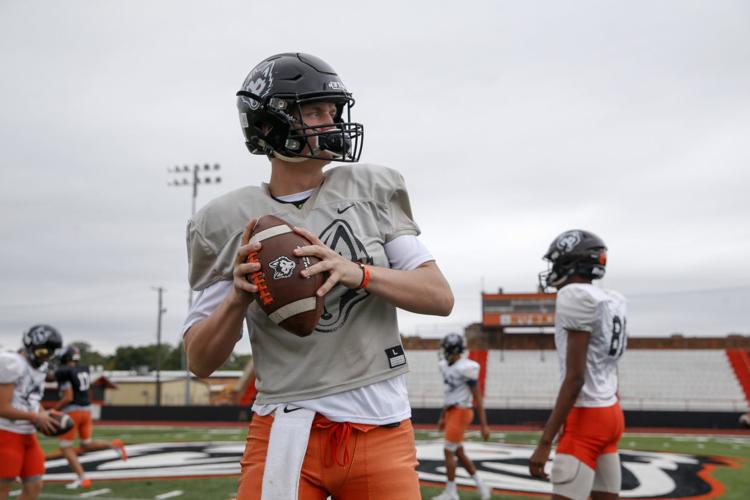 Quarterback nominee: Gage Hamm, Coweta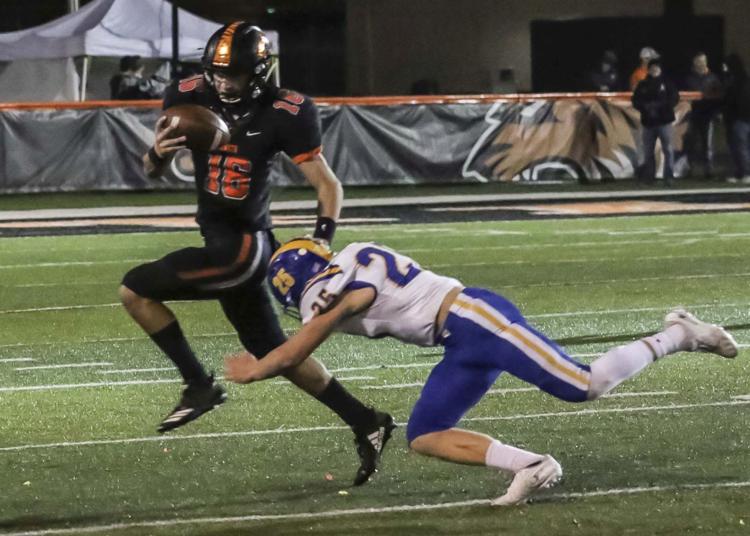 Quarterback nominee: Stephen Kittleman, Jenks
Quarterback nominee: KT Owens, Central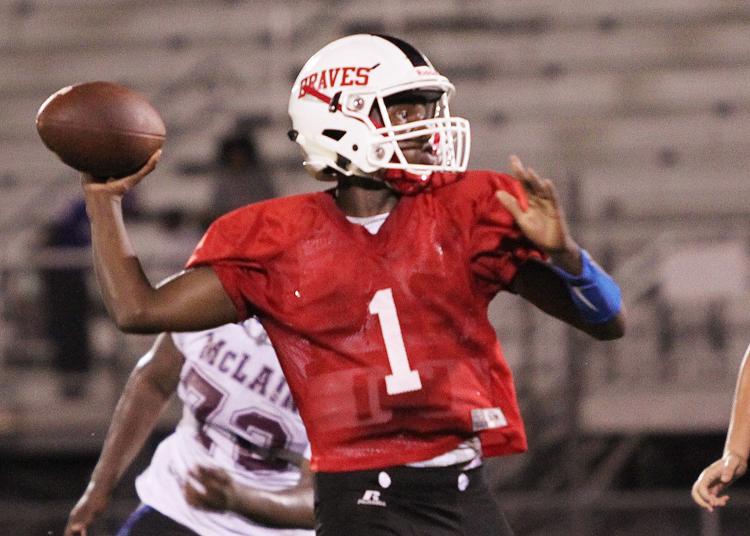 Quarterback nominee: Landen Prows, Inola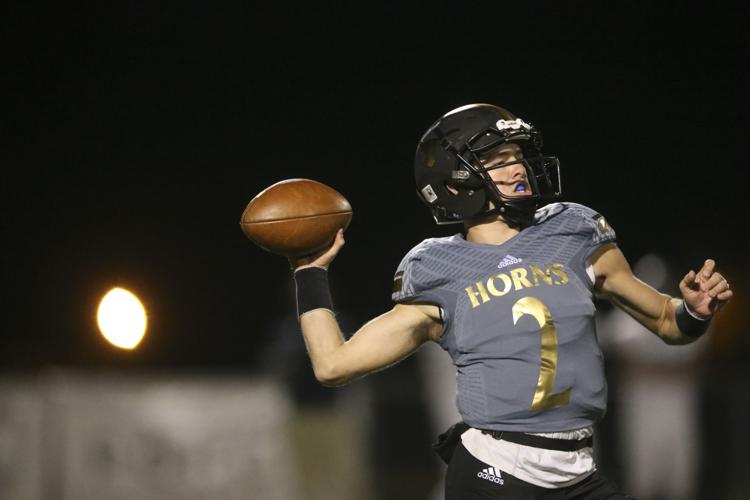 Quarterback nominee: Jake Raines, Broken Arrow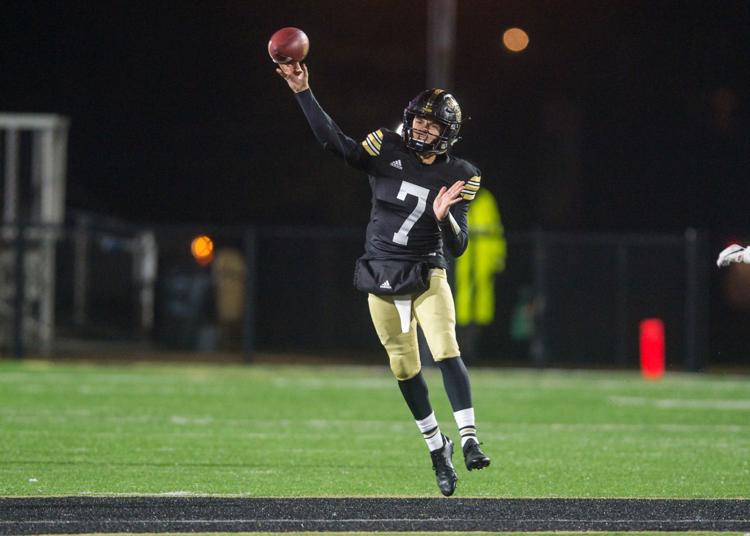 Quarterback nominee: Gentry Williams, Booker T Washington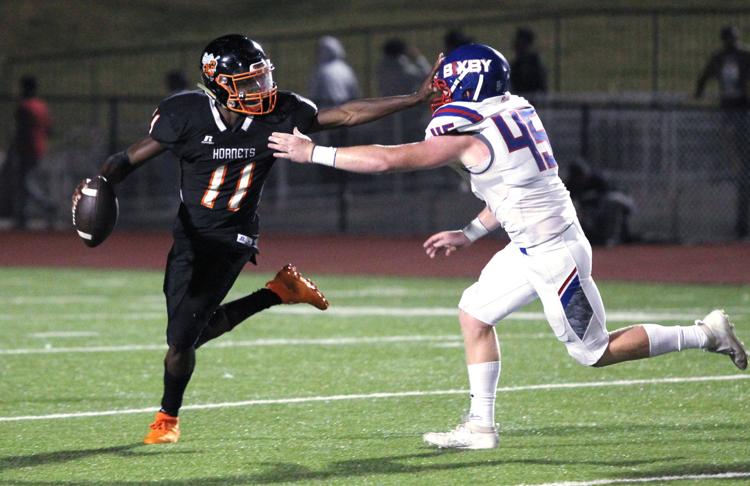 Quarterback nominee: Mason Williams, Bixby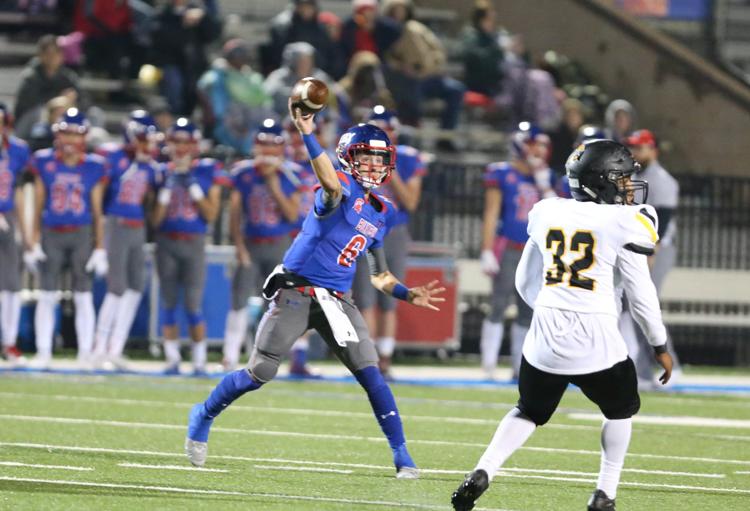 Running back nominee: Sanchez Banks, Broken Arrow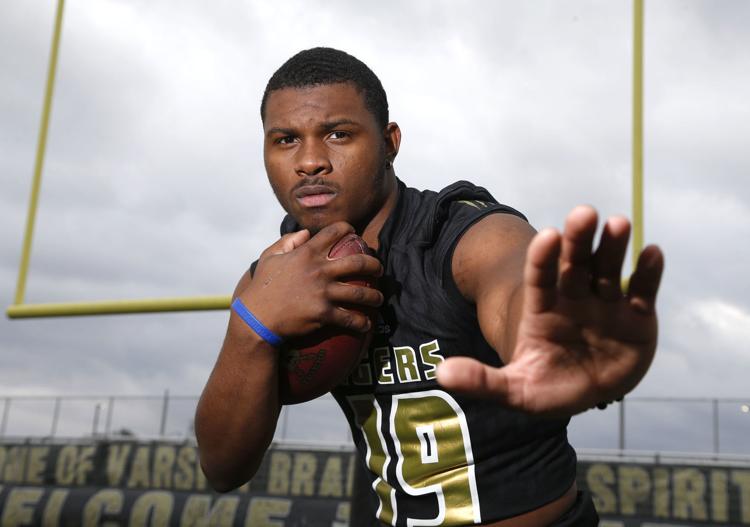 Running back nominee: Asher Brewer, Cleveland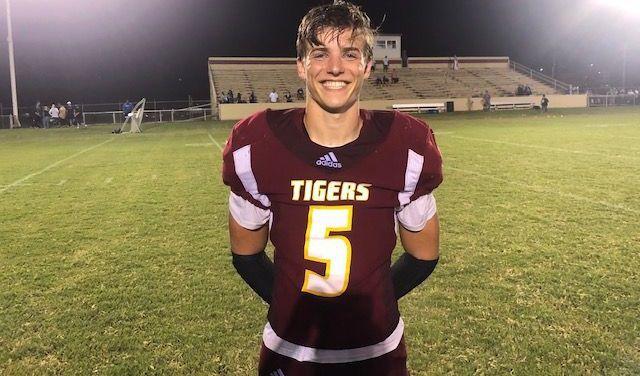 Running back nominee: CJ Brown, Beggs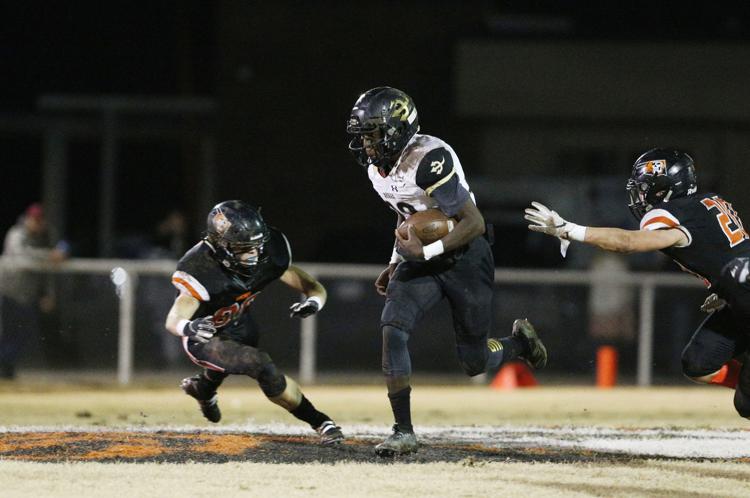 Running back nominee: Chase Burke, Berryhill
Running back nominee: AJ Green, Union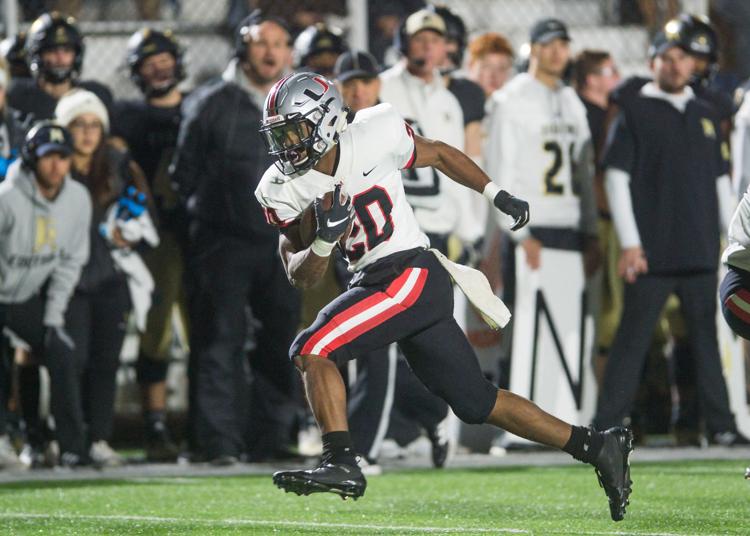 Running back nominee: Owen Heinecke, Bishop Kelley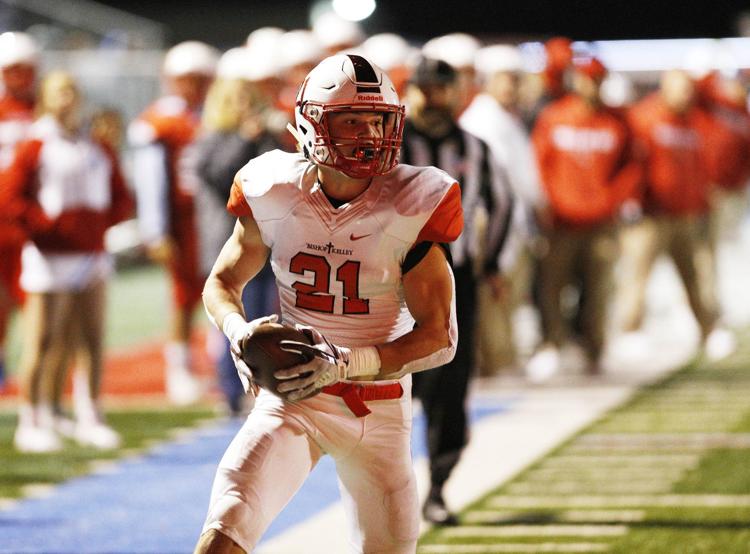 Running back nominee: Deshawn Kinnard, Claremore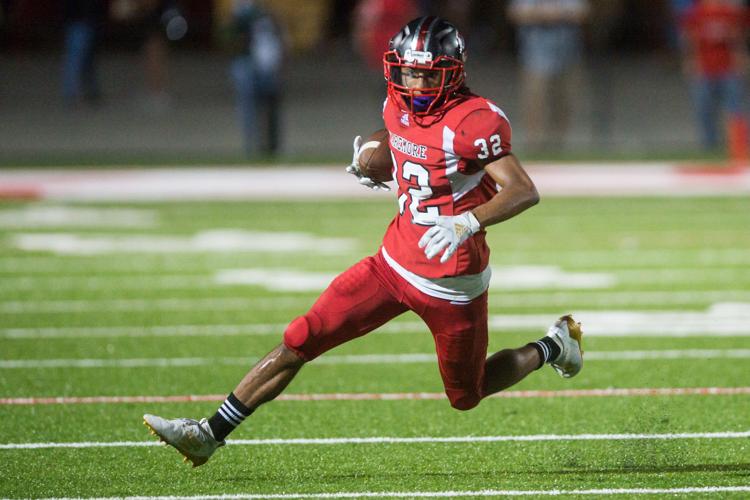 Running back nominee: Braylin Presley, Bixby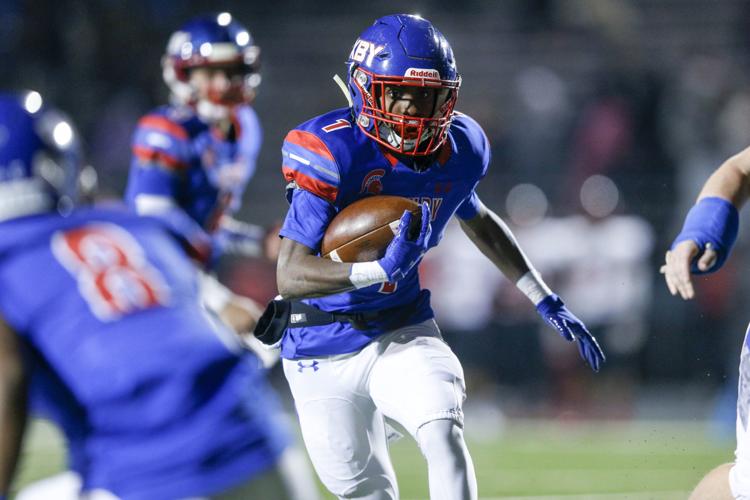 Running back nominee: Te'Zohn Taft, Sapulpa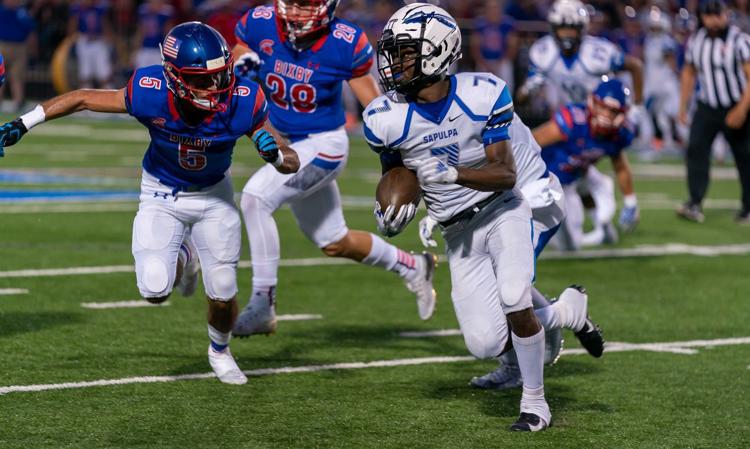 Running back nominee: Qwontrel Walker, Stillwater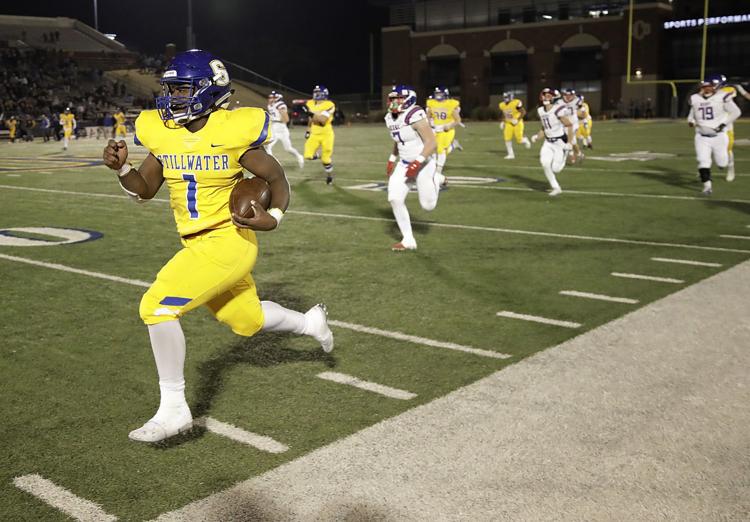 Wide receiver nominee: Cole Adams, Owasso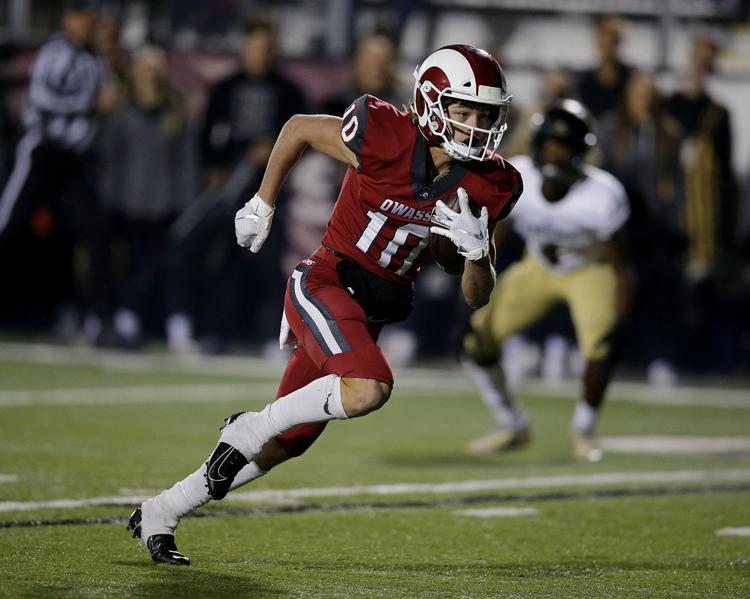 Wide receiver nominee: Steven Brown, Stillwater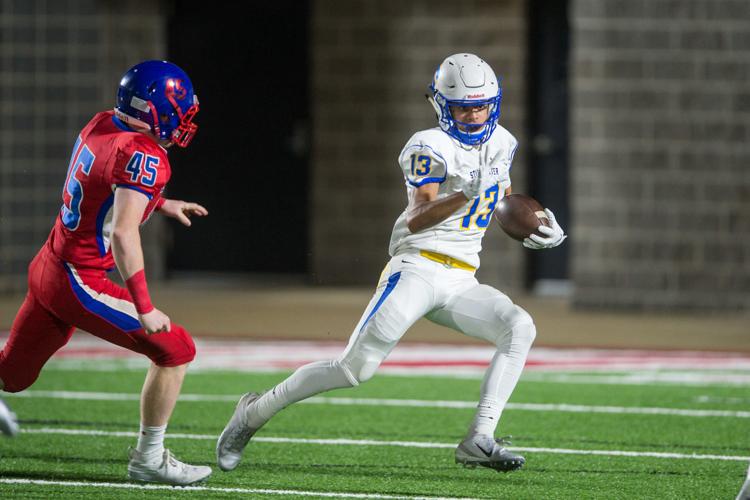 Wide receiver nominee: Bobby Byers, Cascia Hall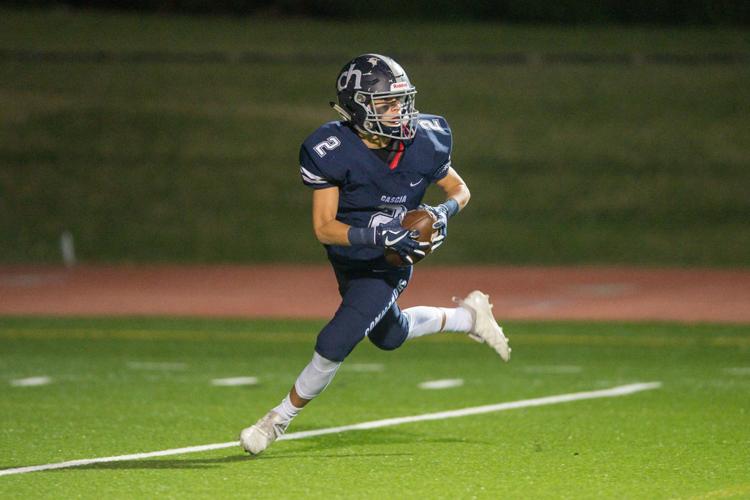 Wide receiver nominee: Kelan Carney, Owasso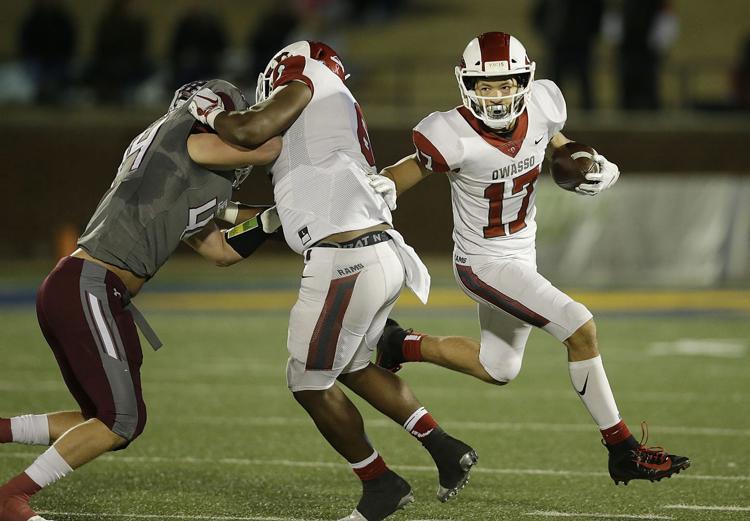 Wide receiver nominee: Dawson James, Berryhill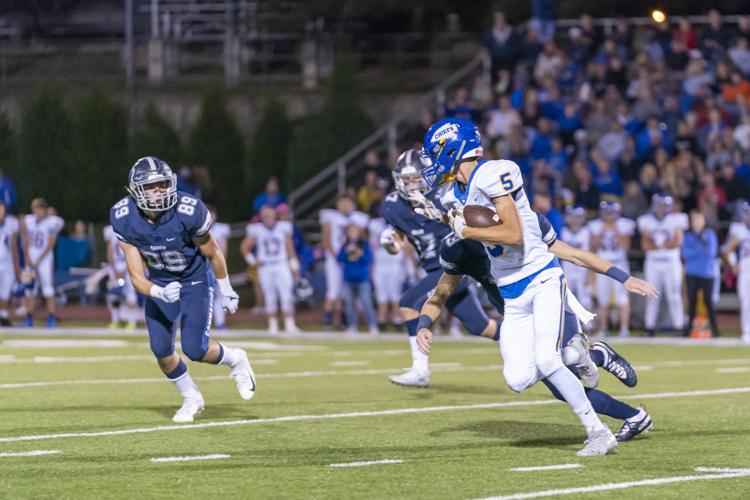 Wide receiver nominee: Kolbe Katsis, Lincoln Christian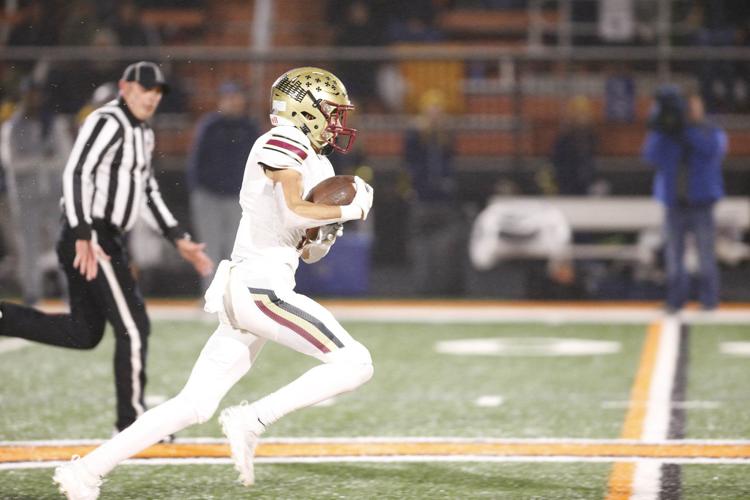 Wide receiver nominee: Gunnar McCollough, Coweta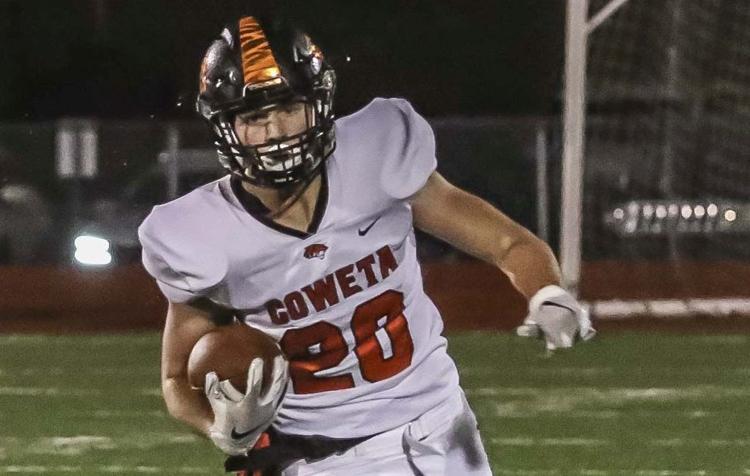 Wide receiver nominee: Chase Nanni, Wagoner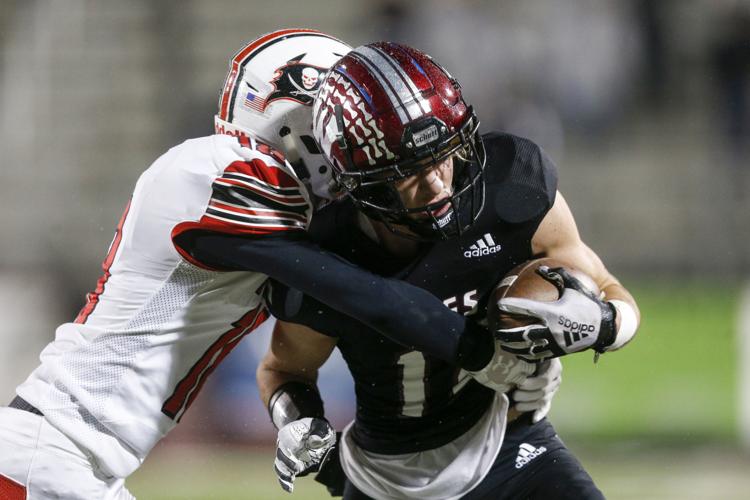 Wide receiver nominee: Dalton Norman, Inola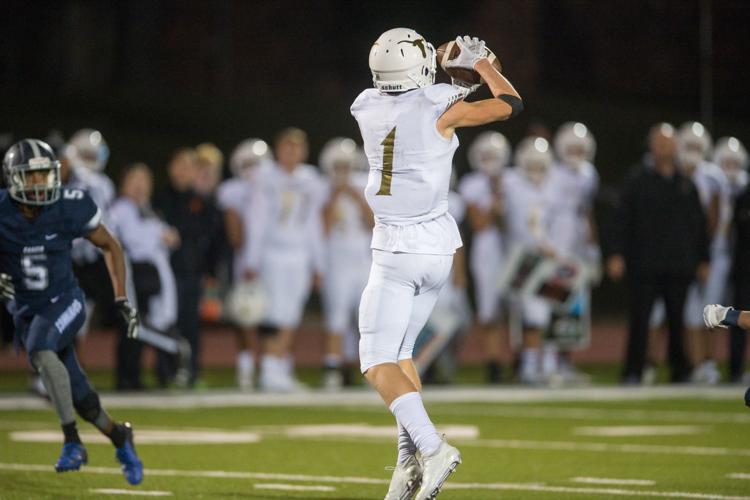 Wide receiver nominee: Derek Sanderson, Metro Christian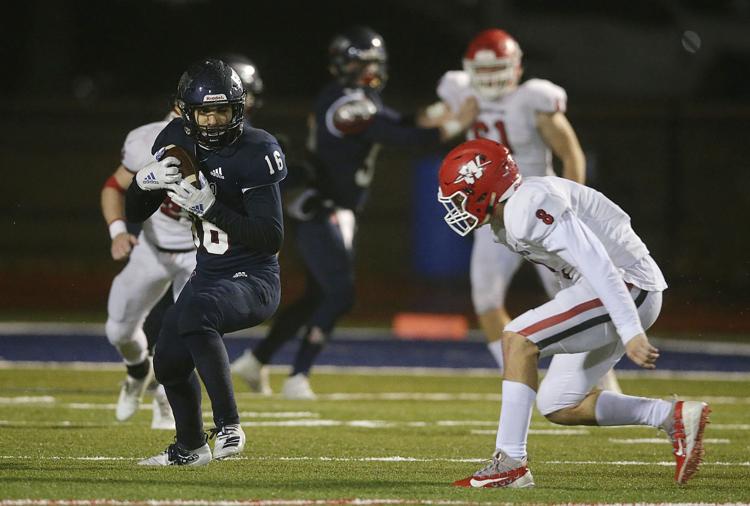 OL nominee: Curtis Fodor, Bartlesville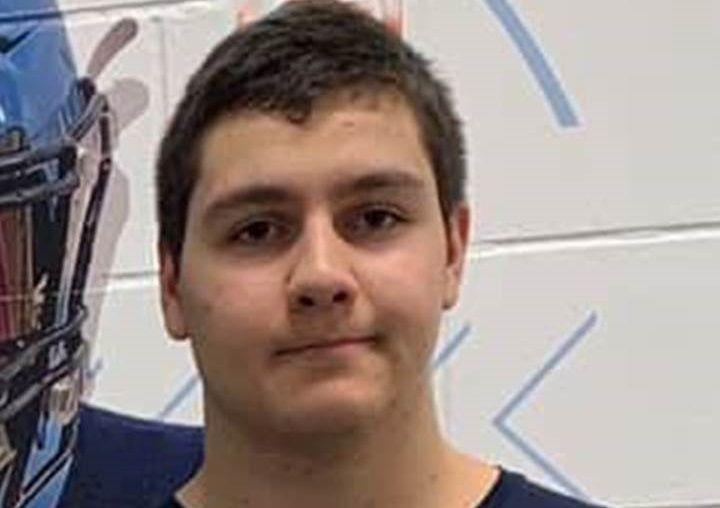 OL nominee: Dillon Gilbert, Owasso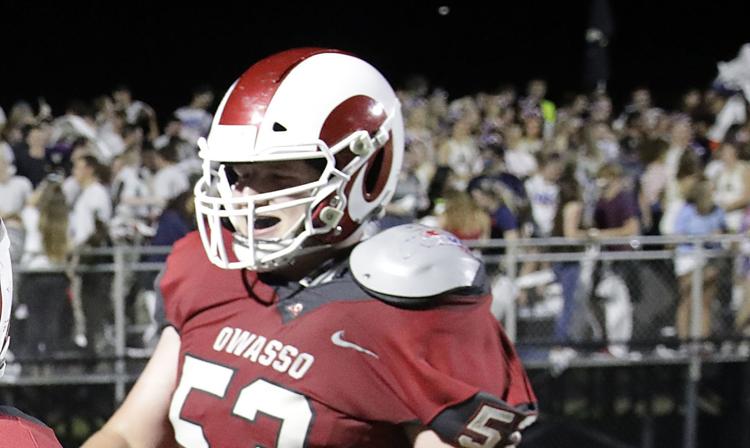 OL nominee: Hudson Moseby, Owasso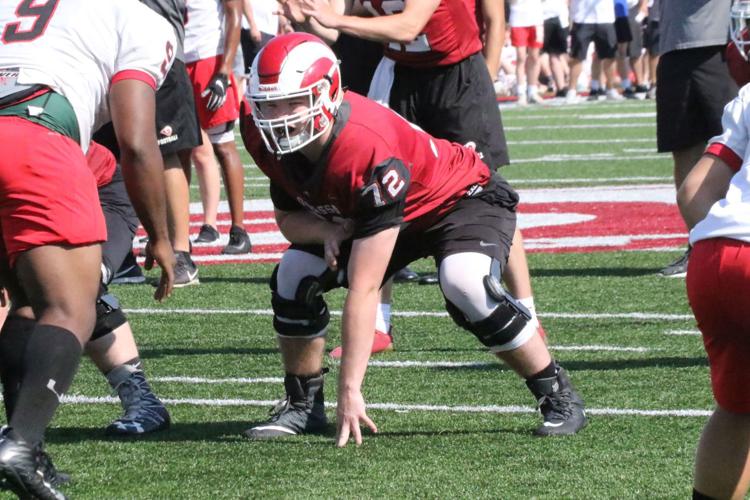 OL nominee: Logan Nobles, Jenks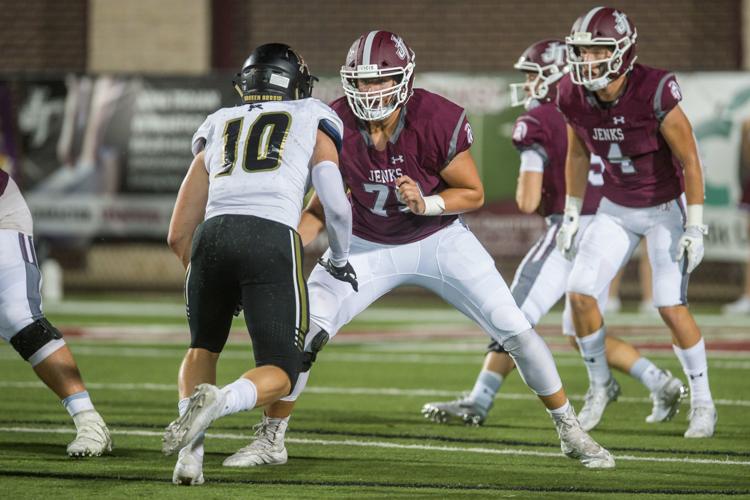 OL nominee: Iman Oates, Edison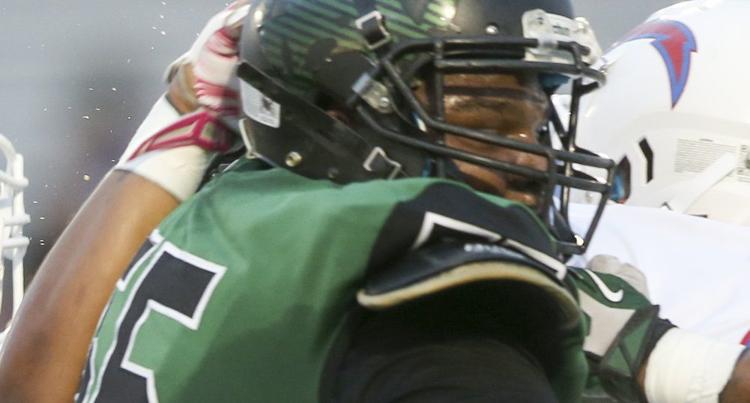 OL nominee: Lance Petermann, Stillwater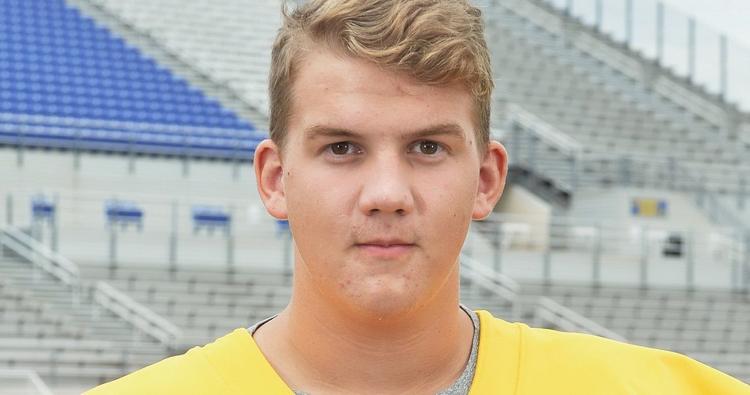 OL nominee: Alex Slaughter, Union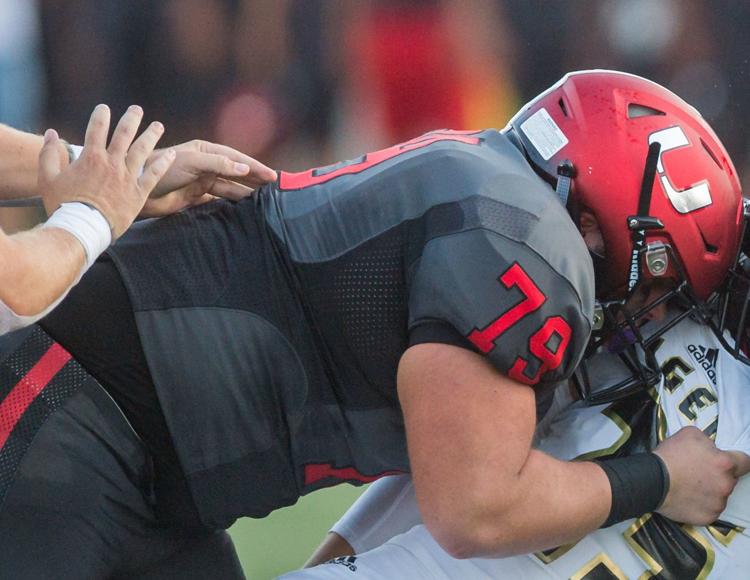 OL nominee: Caleb Townsend, Bixby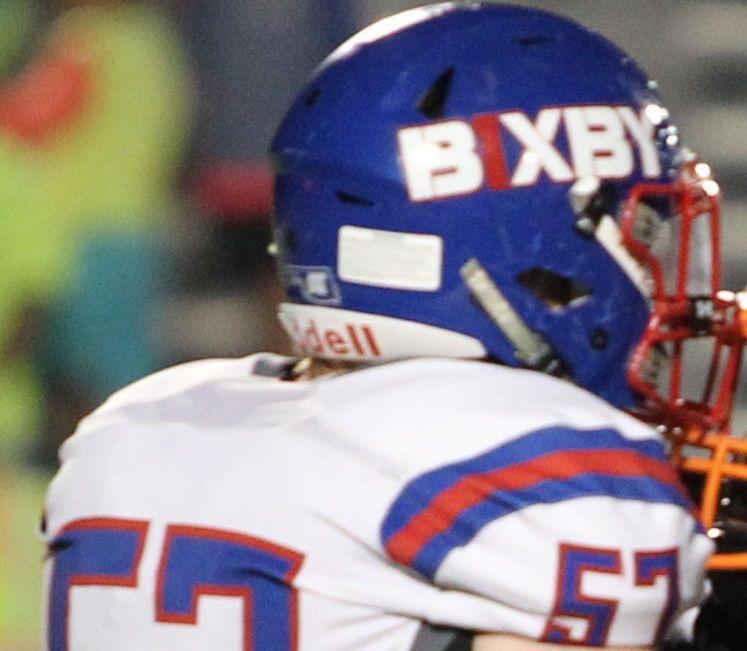 OL nominee: Kainan Wade, Cleveland
OL nominee: Talon Wheeler, Broken Arrow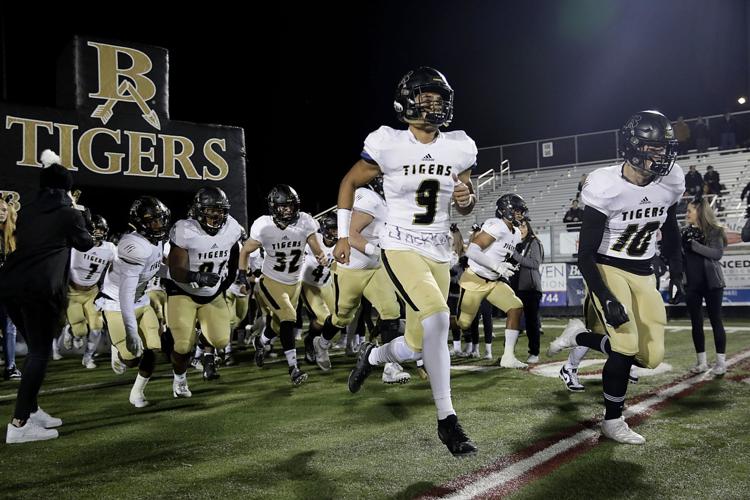 DL nominee: Jaden Brown, Booker T. Washington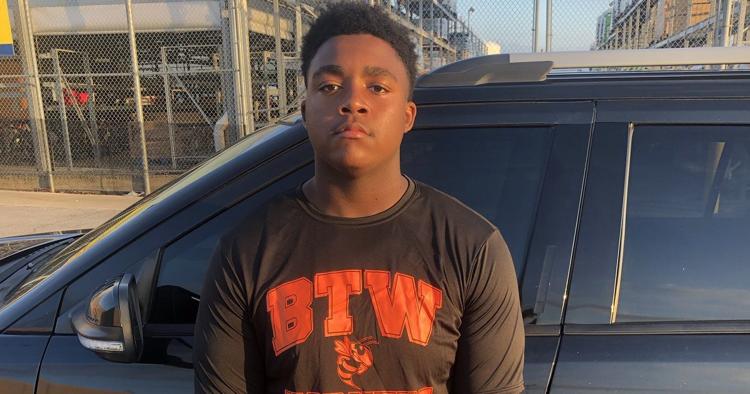 DL nominee: Justin Hines, Coweta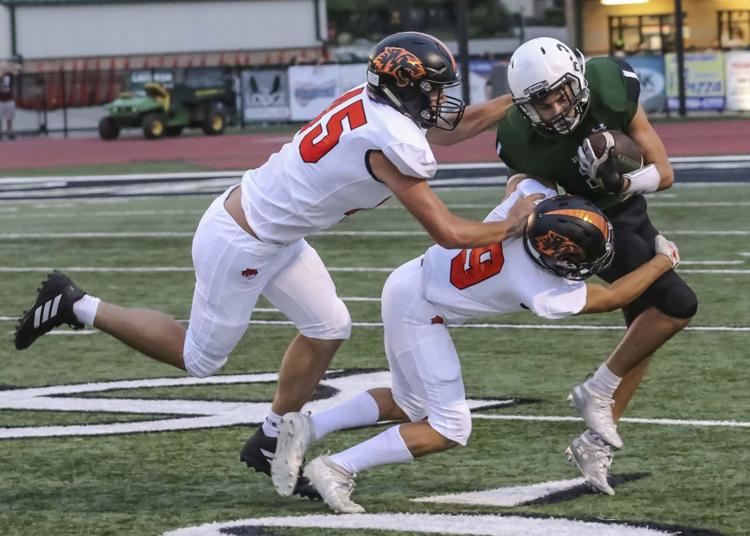 DL nominee: Michael Jamerson, Owasso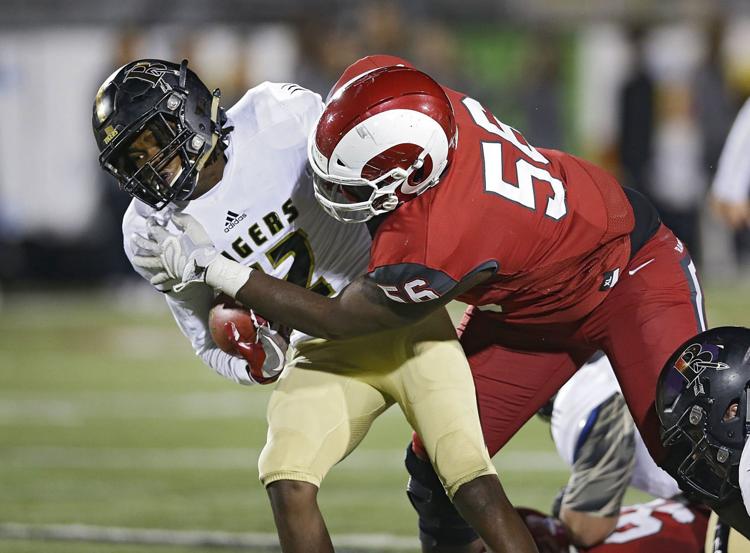 DL nominee: Holden Martinson, Edison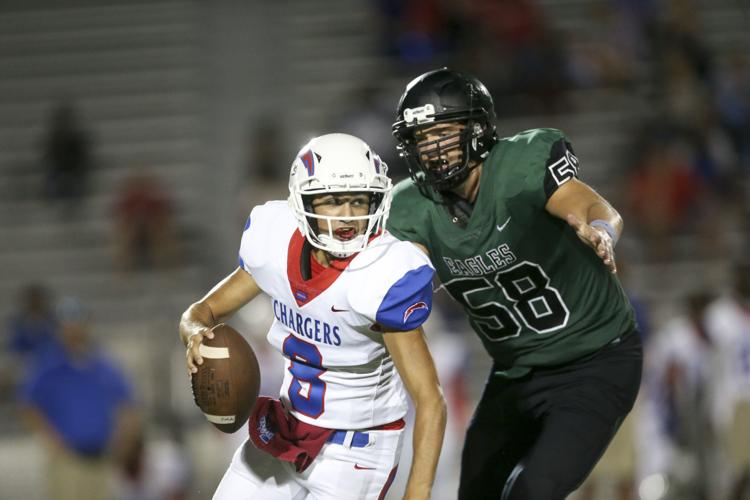 DL nominee: Chris McClellan, Edison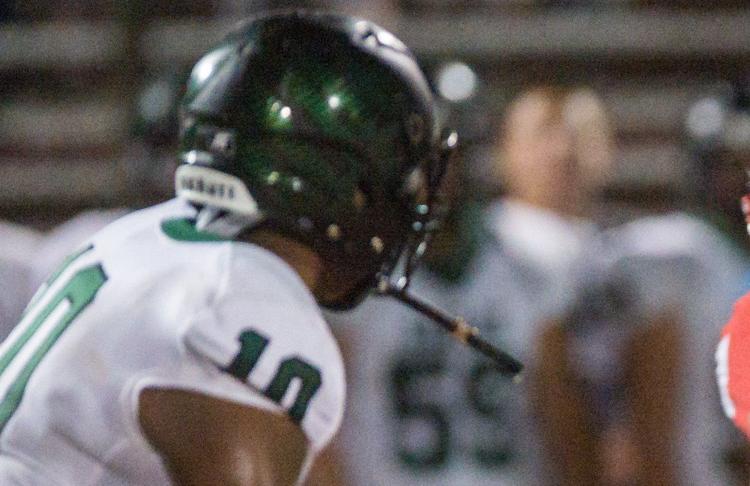 DL nominee: Luke McEndoo, Stillwater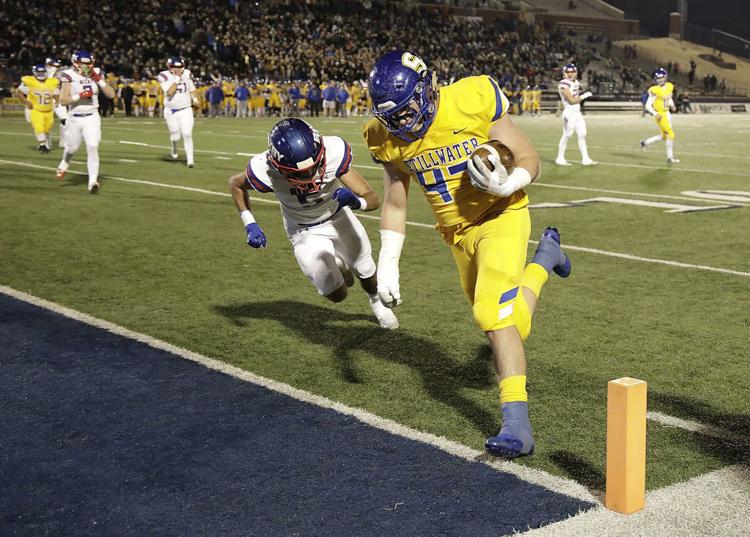 DL nominee: Owen Ostroski, Holland Hall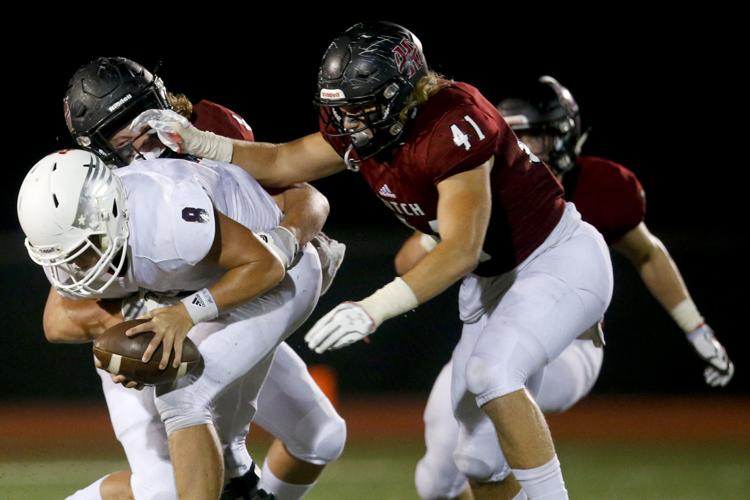 DL nominee: Owen Pazzo, Cascia Hall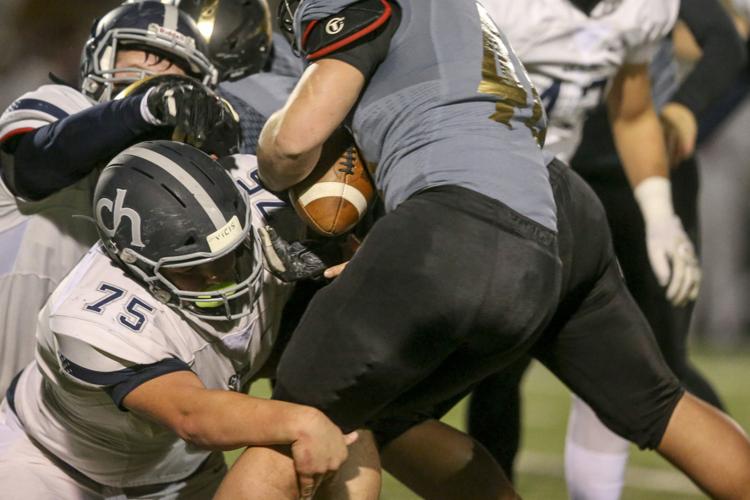 DL nominee: Evan Raines, Verdigris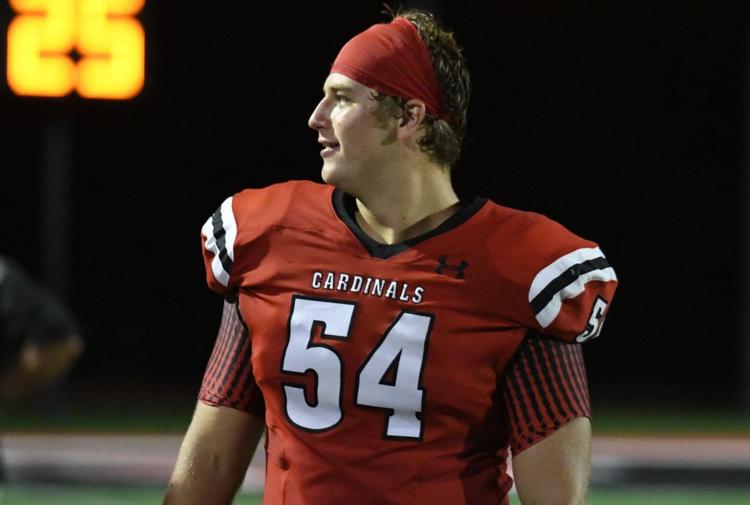 DL nominee: Isaac Smith, Wagoner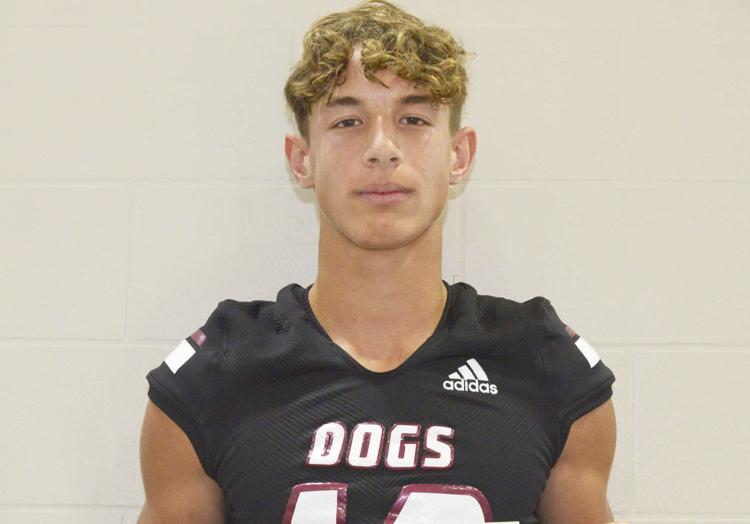 Linebacker nominee: Gabe Brown, Stillwater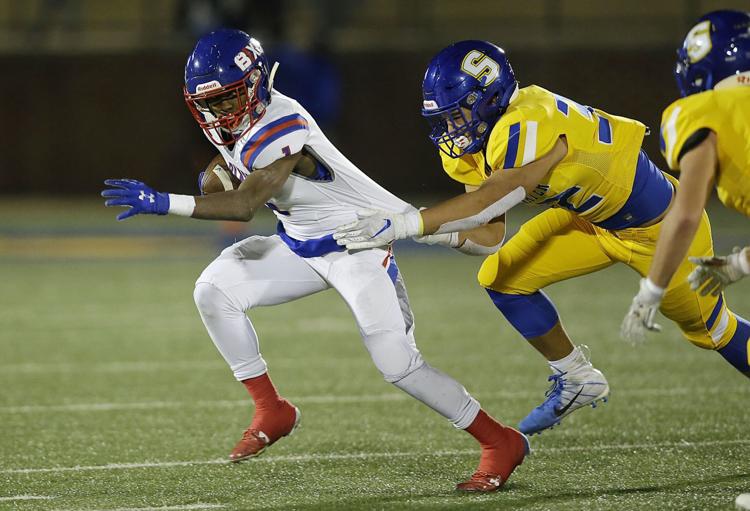 Linebacker nominee: Brenden Dye, Owasso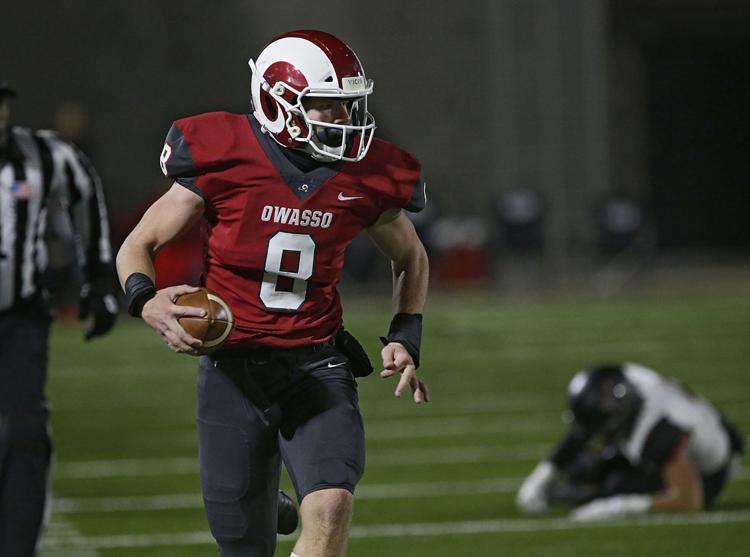 Linebacker nominee: Trey Gause, Wagoner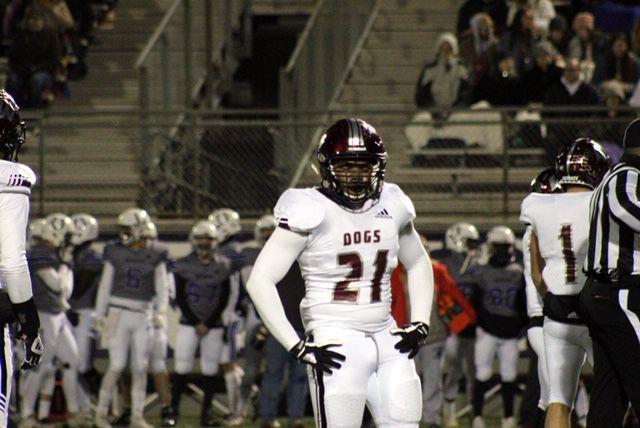 Linebacker nominee: Cade Gibson, Metro Christian
Linebacker nominee: Daymon Levell, Lincoln Christian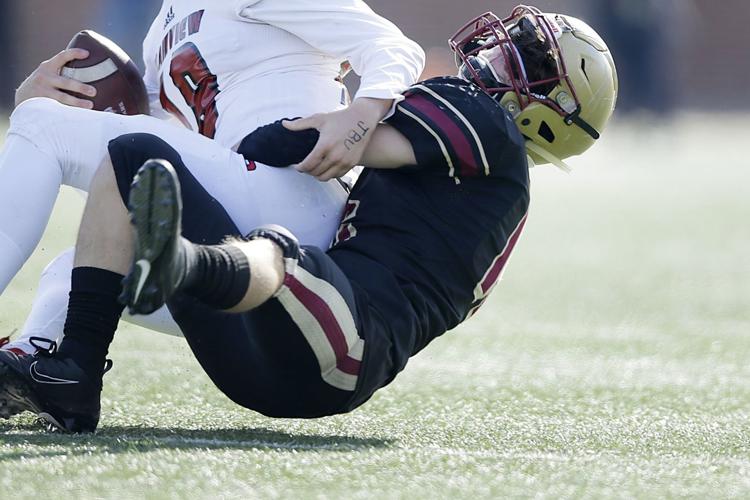 Linebacker nominee: Darryan Moss, Broken Arrow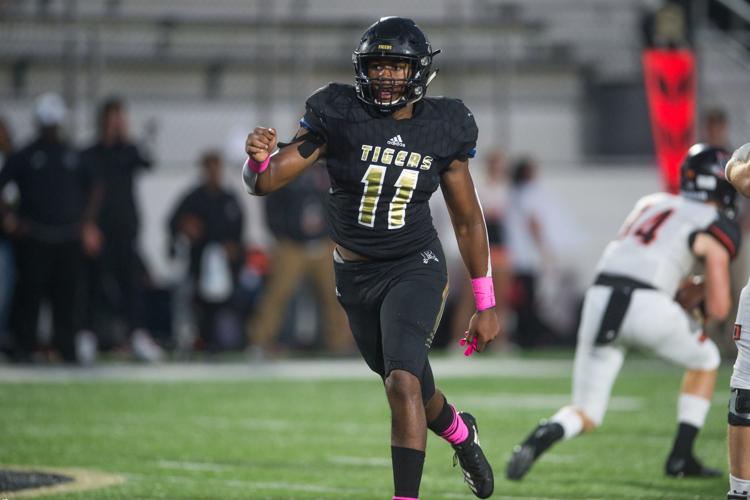 Linebacker nominee: Emaud Triplett, Owasso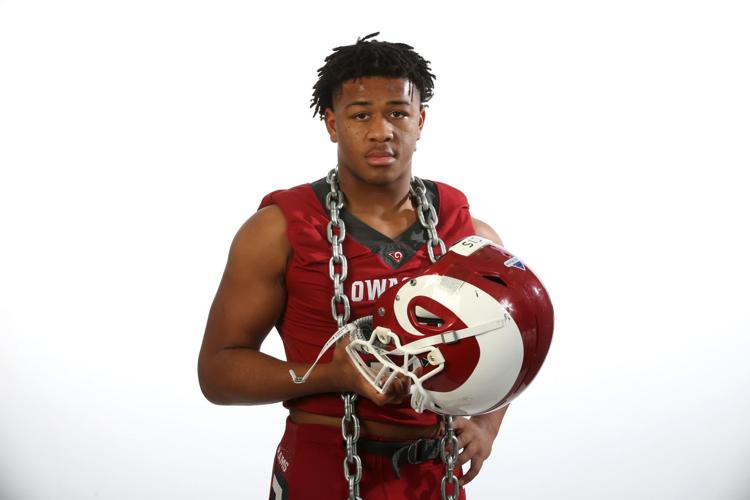 Linebacker nominee: Tyson Ward, Jenks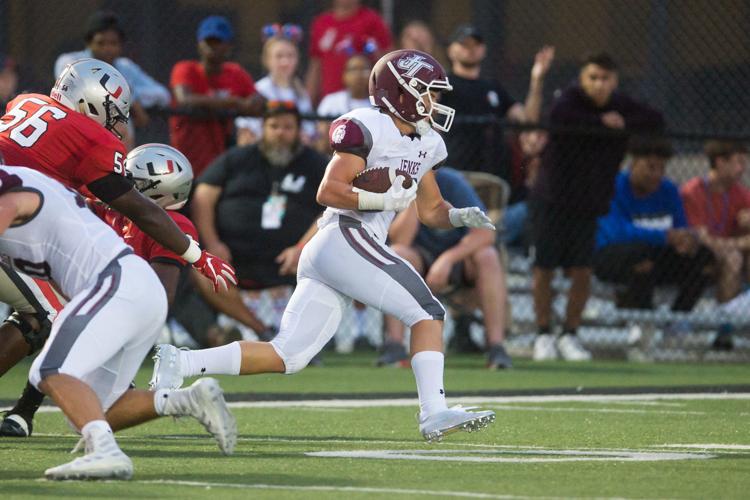 Linebacker nominee: Nick Wedel, Bixby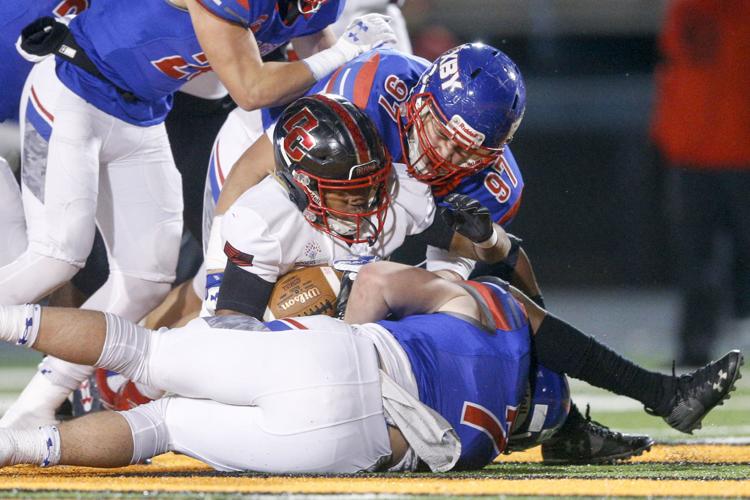 Linebacker nominee: Braeden Winters, Bartlesville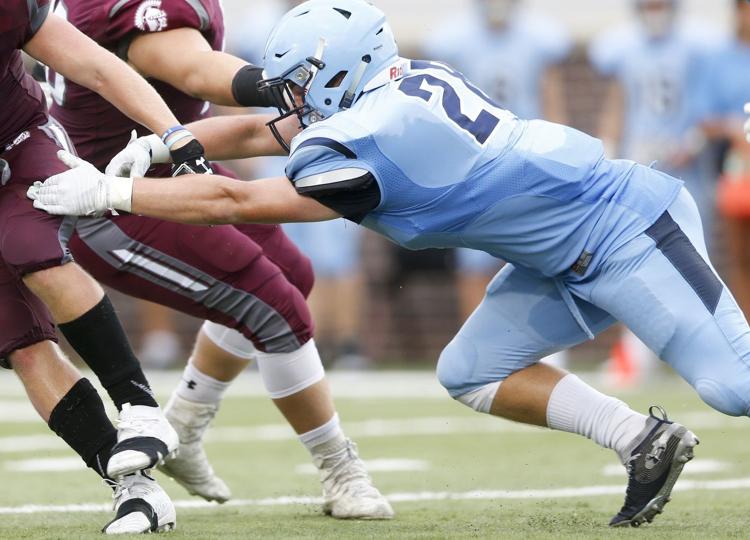 Defensive back nominee: Eli Benham, Sperry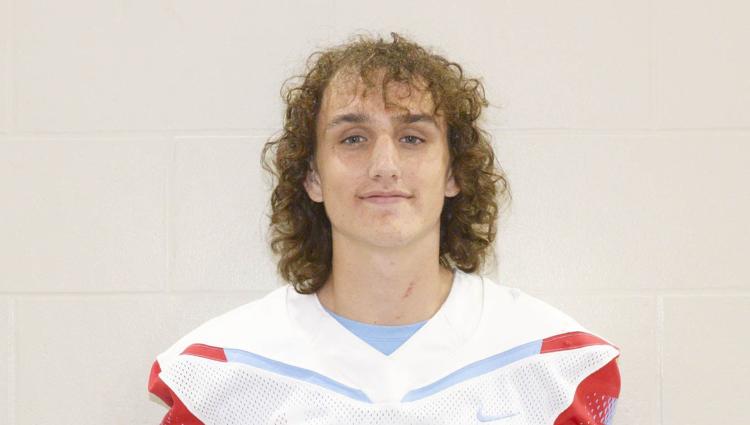 Defensive back nominee: Kendal Daniels, Beggs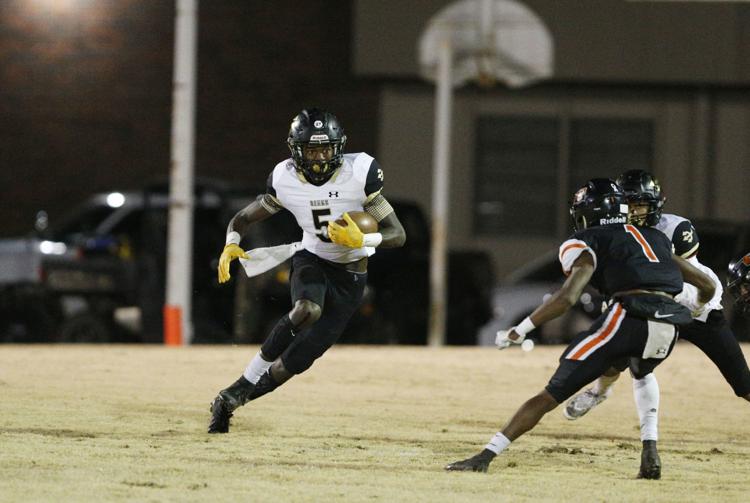 Defensive back nominee: Marc Gouldsby, Holland Hall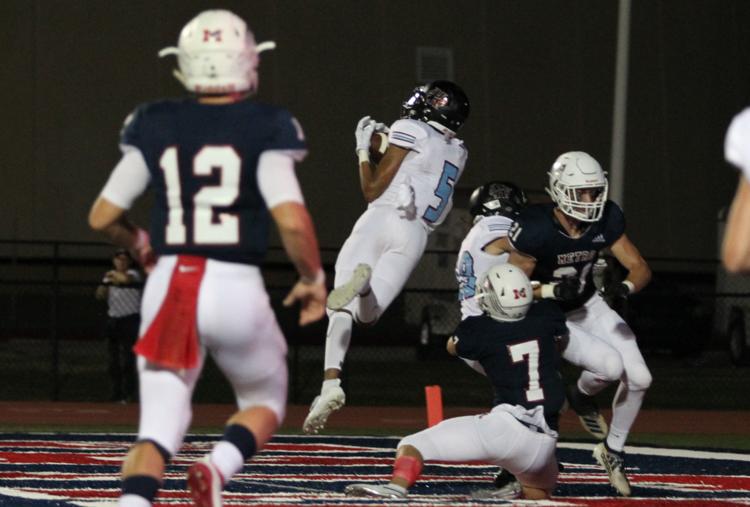 Defensive back nominee: Gage Laney, Owasso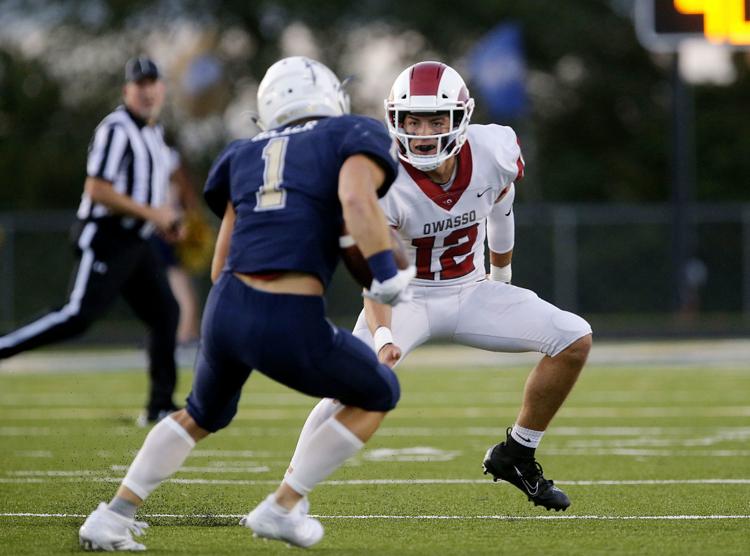 Defensive back nominee: Grant Lohr, Jenks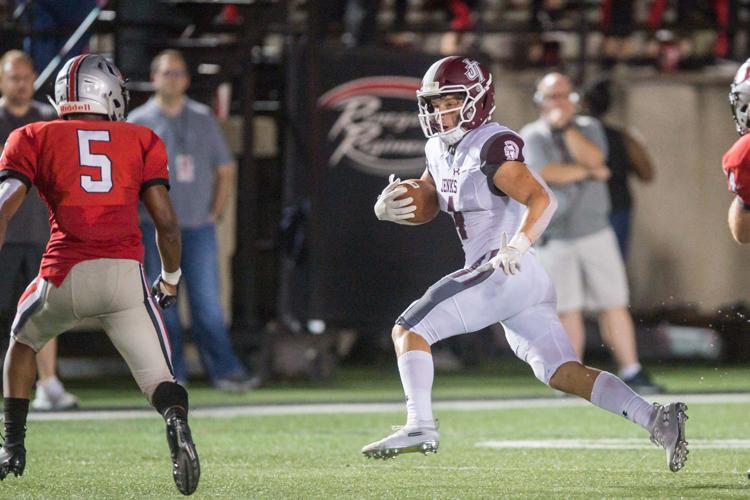 Defensive back nominee: Keuan Parker, Booker T. Washington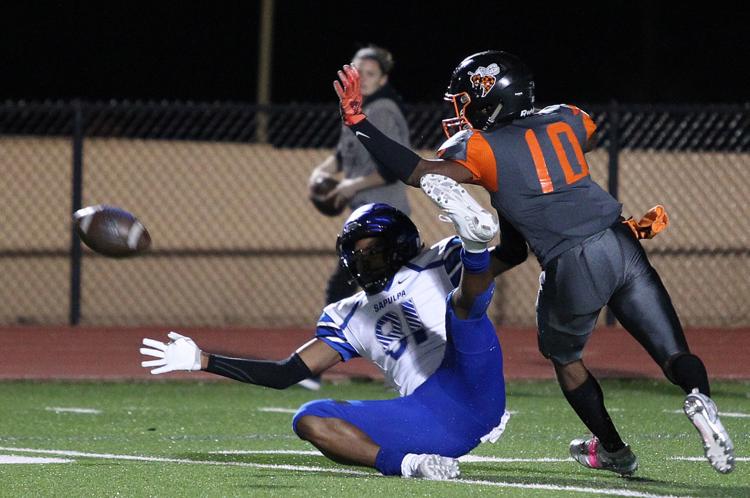 Defensive back nominee: Jayden Patrick, Jenks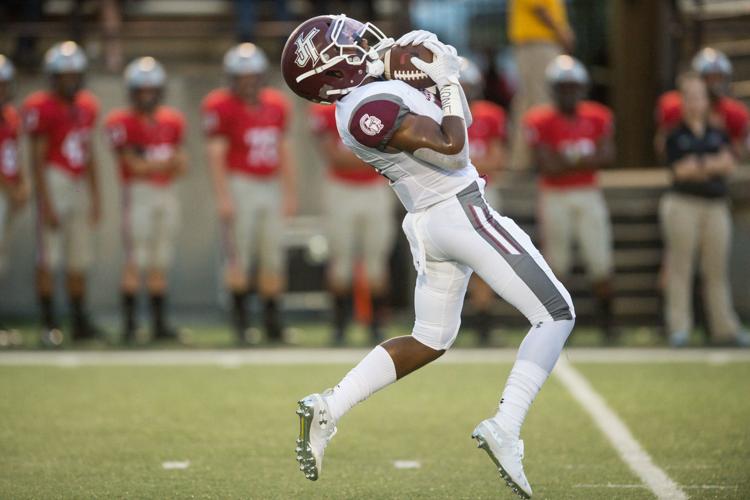 Defensive back nominee: Tevin Williams, Stillwater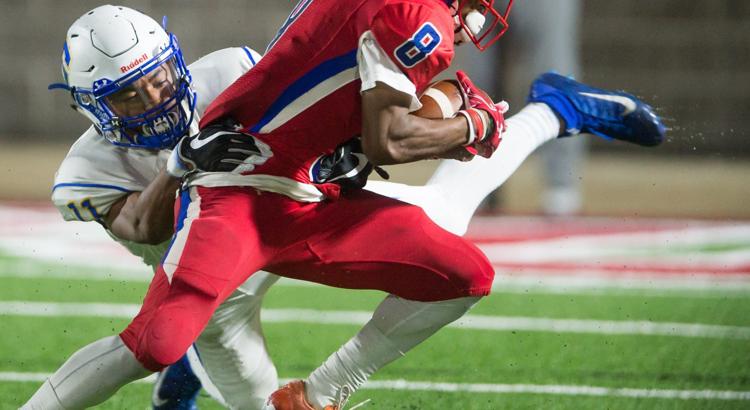 Defensive back nominee: Ty Williams, Muskogee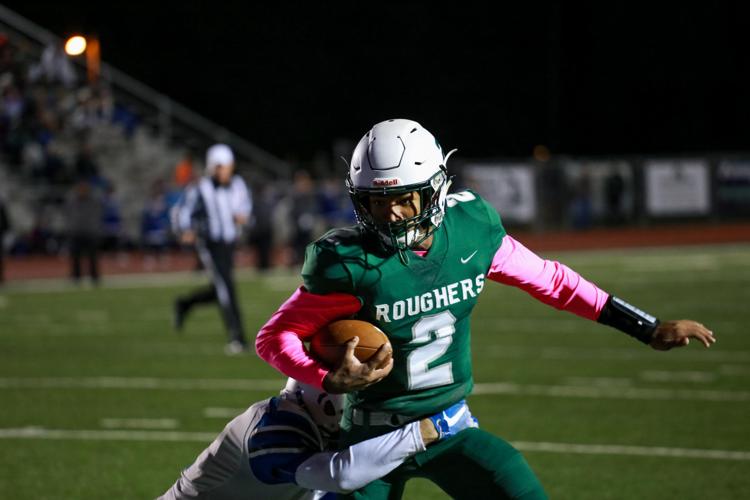 Defensive back nominee: Chance Wilson, Rejoice Christian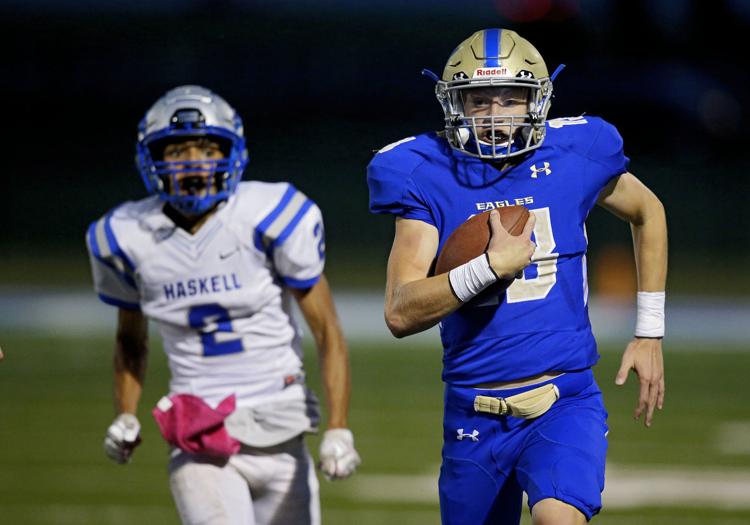 K/ST nominee: Ben Brown, Rejoice Christian
K/ST nominee: Ryan Conner, Claremore
K/ST nominee: Caden Davis, Bartlesville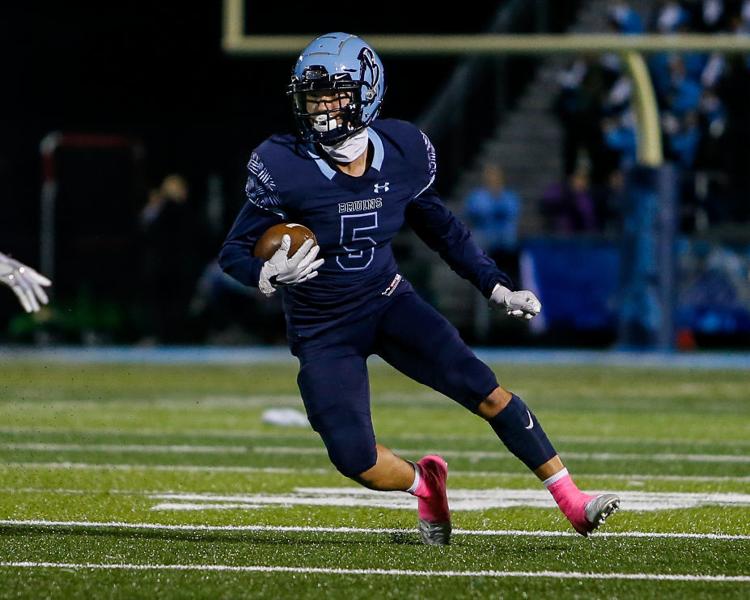 K/ST nominee: Christian Gotcher, Claremore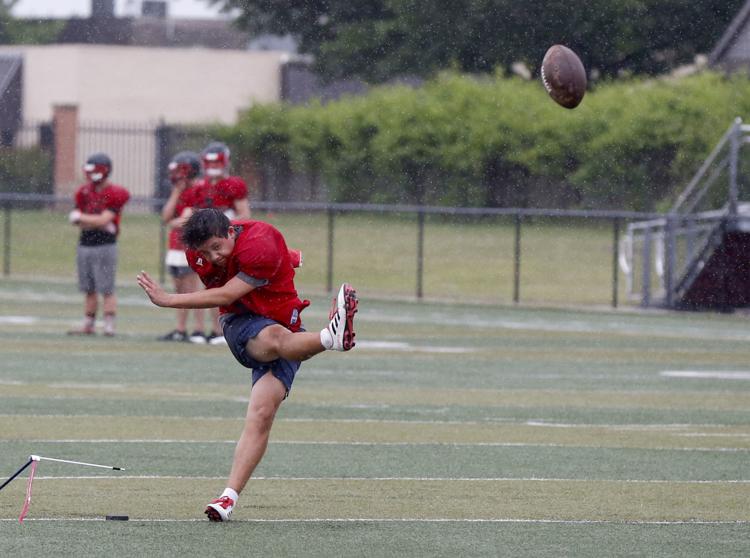 K/ST nominee: Magnus Lepak, Holland Hall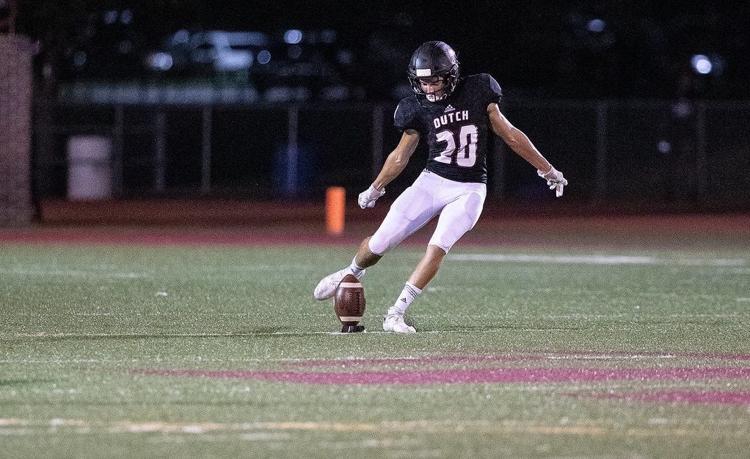 K/ST nominee: Jonah Edwards, Victory Christian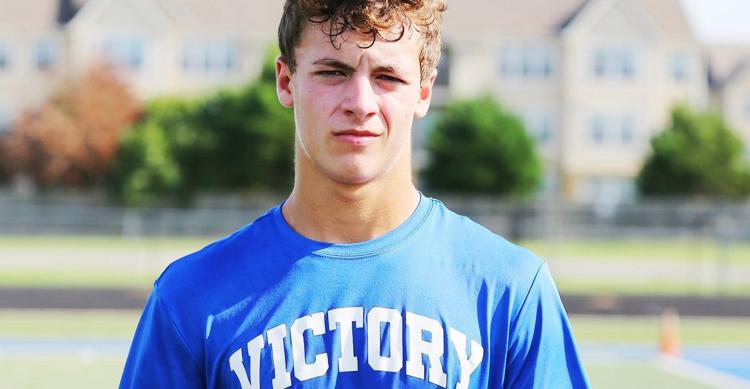 K/ST nominee: Mason Ford, Coweta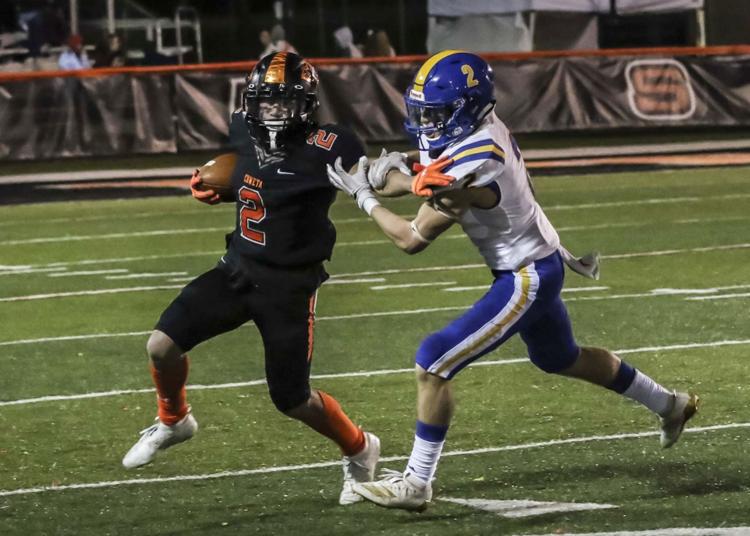 K/ST nominee: Hagen Hood, Owasso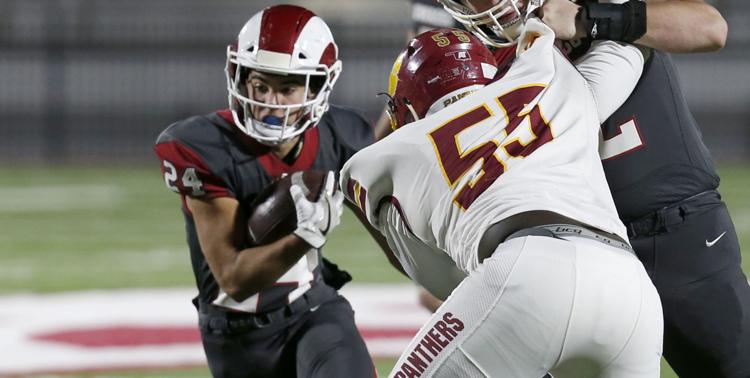 K/ST nominee: Maurion Horn, Broken Arrow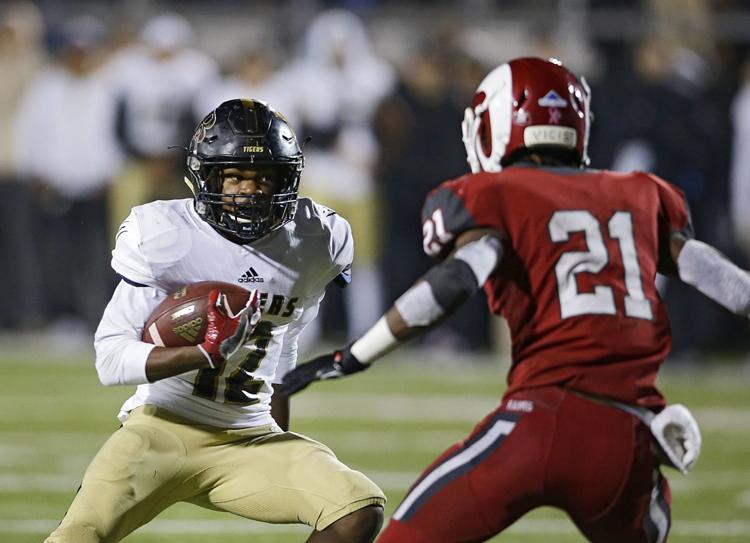 K/ST nominee: Garrett Long, Adair