Note: This Tulsa World article originally ran on Dec. 29, 2015.
---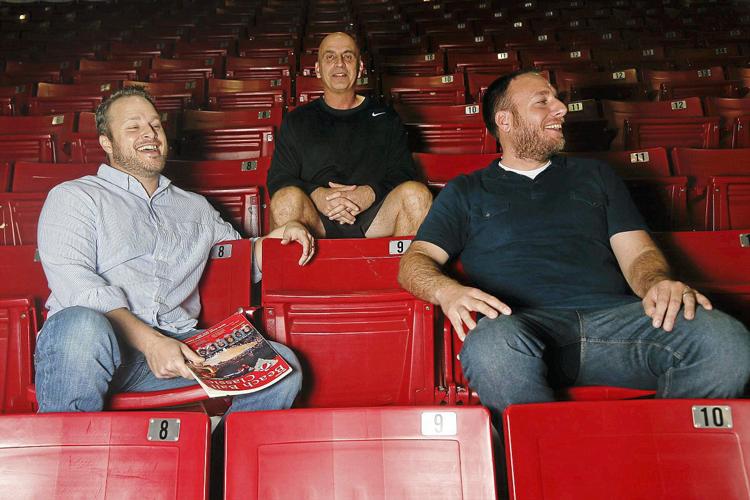 A  few months before the Jenks High School football program began its run of 13 state championships 20 years ago, the Trojan basketball team recorded an improbably sensational victory.
For those who wore Jenks uniforms that night — on Dec. 29, 1995 — it was an unforgettable experience.
For most of those Trojans, it was the zenith of their sports lives.
In the semifinals of the Beach Ball Classic in Myrtle Beach, South Carolina, Jenks rallied from a 14-point deficit and defeated Kobe Bryant's Lower Merion team 77-62 in overtime. It would be the final high school loss for Bryant, who subsequently drove the Aces to 27 consecutive wins and a Pennsylvania state championship.
Jenks-Lower Merion was witnessed by a Myrtle Beach Convention Center crowd of about 6,000. The spectators were attracted to the Beach Ball event because of the presence of stars — like Jermaine O'Neal, Mike Bibby and Lester Earl — who were destined to play in the NBA.
Bryant's name, however, was most prominent on the tournament marquee. He was rated the nation's No. 1 high school player.
"When I ran into Kobe (during a 2013 business event in Los Angeles), I walked up to him and introduced myself," said Renzi Stone, who in 1995-96 was a heavily recruited 6-foot-9 Trojan center. "I said, 'Renzi Stone, Jenks High School.' He got the biggest smile on his face and said, 'Beach Ball Classic.' He remembered that game."
After beating Lower Merion, three Jenks players — Grant Stone, Carmen Vitucci and Brett Butler — are said to have requested Bryant's autograph.
"It was a neat deal for Jenks and all of those kids," Renzi Stone says now. "We had several players who had never been on an airplane before."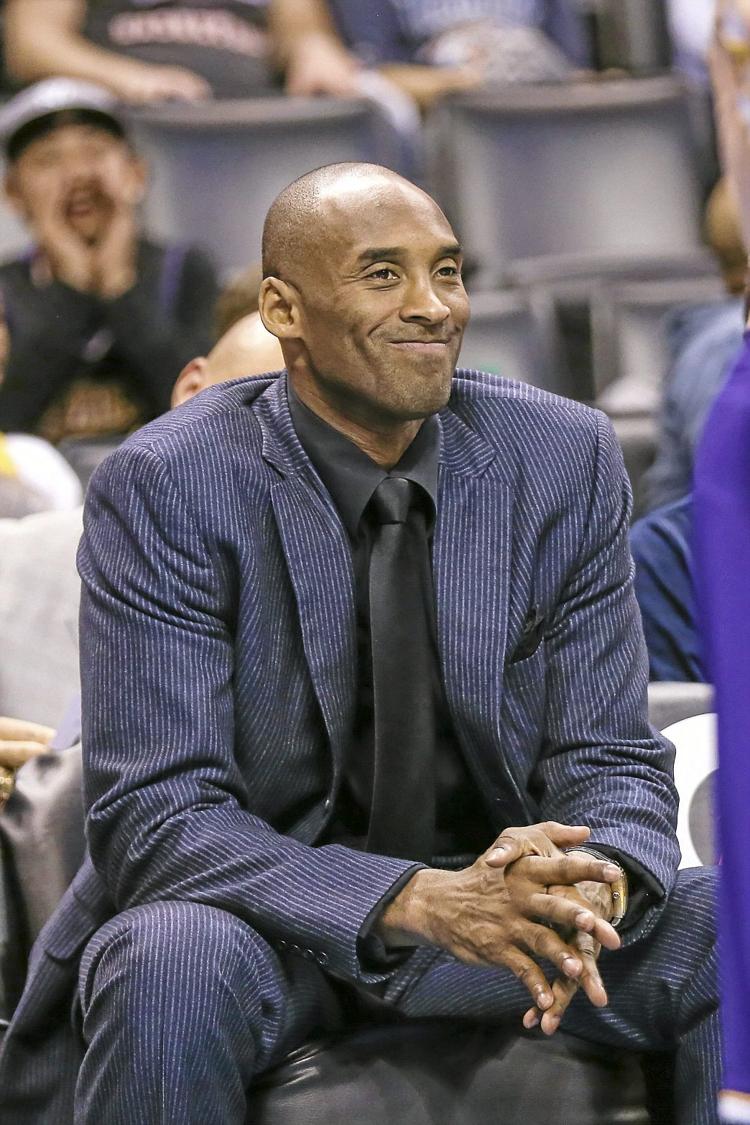 As Bryant recently announced his plan to retire, the current season is his 20th and final season in the NBA. He has five championship rings and is a 17-time All-Star. He ranks third on the NBA's career scoring list behind leader Kareem Abdul-Jabbar and Karl Malone. On Dec. 19, after the Lakers were beaten in Oklahoma City, it was mentioned to Bryant that the 20th anniversary of Jenks-Lower Merion was upcoming.
"Thank you for reminding me," he said.
Bryant's recollection of that game?
"Nope. Zero," he replied. "Convenient amnesia."
After a pause, Bryant grudgingly but good-naturedly acknowledged the Jenks upset.
"Honestly, I don't remember (details of the game), but I remember our coach bringing us together inside of his hotel room and having a team meeting," he recalled. "He said, 'We've got to turn this thing around.' I think after that, we won 27 in a row and won the state championship.
"But that was the turning point for us during the season. We had to come together and figure out what we were going to do."
At Lower Merion, located in the Philadelphia area, Bryant averaged 30.8 points as a senior. Against Jenks, he scored 31, but the Trojans were proud to have limited him to that total. Bryant scored 43 points in a first-round contest and 43 again in the consolation game.
A few days after the Beach Ball Classic, the Tulsa World quoted then-Jenks coach Scott Padek as having said, "If (Bryant) plays for 15 or 20 years (in the NBA), these guys — when they are in their 30s — can look back and say they played against him in high school."
The Jenks guys now are in their late 30s, and they all have vivid memories of what transpired when they competed against Kobe Bryant 20 years ago.
The trip
Established in 1981, the Beach Ball Classic involves elite teams from all over the country. Jenks secured an invitation because Renzi Stone was highly regarded and heavily recruited. His brother Grant was a 6-foot-7 Trojan junior and also a significant player.
The Stone brothers were the only members of the 1995-96 Jenks team that went on to play basketball beyond high school. After having considered offers from Oklahoma State, Arizona, Purdue, Maryland and Duke, Renzi signed with coach Kelvin Sampson at Oklahoma. Renzi now is a member of the University of Oklahoma Board of Regents. Grant played at Long Beach State and resides in the Los Angeles area.
During a scrimmage that preceded the start of the 1995-96 season, Renzi Stone sustained a back injury that also affected his right leg. He did not play in any of five games before the Trojans departed for South Carolina — and he did not play in the Beach Ball Classic.
A few days before leaving for South Carolina, Jenks was blown out in a loss at Stillwater. In advance of the Beach Ball Classic, the Trojans were 3-2.
"We had a good team with a lot of seniors, but we weren't playing well," remembers Padek, now the head coach at Bixby High School. "We practiced hard before the South Carolina trip. We didn't want to get embarrassed out there."
While in Myrtle Beach, the Trojans were housed in a beautiful waterfront hotel and gorged on fine food provided by restaurants that supported the tournament.
"We would go into a restaurant, and you would see Jermaine O'Neal and his teammates in custom-made Nike outfits," Padek says. "We were in our Jenks Booster Club sweatpants."
After the food and the fun, there was basketball. Jenks defeated a team from Lakota, Ohio, in the first round of the Beach Ball Classic, resulting in the Trojans' semifinal appointment with Kobe Bryant and the Lower Merion Aces.
"There were all of these spots reserved for NBA scouts on press row," Padek says. "We knew it was going to be the ultimate challenge."
The game
Jenks-Lower Merion was played on a Friday night. Aaron Sprik, then a Jenks senior forward, remembers how he and his teammates marveled at Bryant's athleticism during pregame warm-ups.
"We knew about Kobe. We'd heard about him and how special he was, and that he probably was heading to the NBA and would bypass college. But we had not seen him," Sprik said. "This was before the days of the Internet and clips on YouTube. He did stuff athletically and with the ball that you just kind of dream about.
"When you're an average high school basketball player and you think about what you would do if you were great — that's your fantasy world. It was reality for Kobe."
At the end of Lower Merion's first possession of the game, the 6-6 Bryant ran the baseline, collected a lob and flushed a dunk. Defensively, Jenks went with a triangle-and-two approach — with two defenders responsible for Bryant and the other three working within specific zones. Jenks' Bo Boatright was designated as the primary defender against Bryant.
"I don't know that we believed we could win. We were playing terrible," said Mike Bay, then a Jenks senior guard. "Part of it was that we were intimidated. (Bryant) dunked on Bo. Right after that, they ran the same thing. Bo said, 'Here it comes!'
"I remember pulling up for a 3 on a fast break, because (Bryant) was under the basket, and I think I airballed it. I was completely intimidated. I think I did it twice, actually."
During the first period, the Trojans trailed 16-2.
"Everybody in the stands was chuckling and giggling about how overmatched we were," Bay recalled.
Padek recalls the first quarter as having been "pretty bleak," but the Trojans eventually relaxed and began to chip away at the deficit. By the fourth quarter, the crowd had become decidedly pro-Jenks.
"When everyone saw the underdog team from Oklahoma fighting back, the arena turned in our favor," said Grant Stone, who finished the game with 20 points and 12 rebounds for Jenks. "There were like 10 or 12 Hollywood moments in that game.
"We just fought back and made some big plays. We just played – that's the best way to put it. Nobody panicked. Lower Merion wasn't a great team. They just had a great player."
During the fourth period, the Jenks comeback was enhanced by Lower Merion misfortune. Aces sophomore Dan Pangrazio misfired on the front end of three one-and-one free-throw opportunities, and Bryant was whistled for his fifth foul with less than a minute remaining.
"Kobe fouled out," Bay says. "Thank God."
Still, Jenks needed something heroic at the end. Bay delivered.
With four-tenths of one second remaining and the Trojans trailing by two points, Bay collected an offensive rebound and was fouled as he attempted to follow with a shot.
"I was shooting so poorly," Bay remembers. "I couldn't throw it into the ocean. I went to the free-throw line thinking, 'I have no chance.' No confidence."
Bay connected on the first free throw.
He misfired on the second shot, but, unbelievably, the Aces committed a lane violation.
Bay got a third chance. He converted.
"Once it went to overtime, it was over," Grant Stone said. "We were the superior team without Kobe on the floor."
Vitucci, Padek's point guard, scored 18 points. Bay wound up with 14. The Trojans conquered Lower Merion by 15 points, advancing to the championship game against a team from Tift County, Georgia. Tift County prevailed and wound up as a state champion that season.
Six months after the Beach Ball Classic, Bryant was a first-round NBA draft pick, taken 13th overall by the Charlotte Hornets. Two weeks later, the Lakers executed a trade for Bryant.
The memory
After the Beach Ball Classic, Renzi Stone recovered from his back issue and was activated, providing the Trojans a big-time boost in the paint. However, while Kobe Bryant and Lower Merion savored a state championship in March 1996, the Jenks season didn't end well.
In a regional playoff game, a 14-game Jenks winning streak was snapped in a 10-point loss to Sapulpa. That Sapulpa team's regular-season record had been 5-19. That postseason setback was Jenks' only loss after the Beach Ball Classic title game.
Twenty years later, though, none of the Jenks players dwells on the Tift County and Sapulpa defeats. They savor their time on the court with Kobe Bryant. They still relish the satisfaction of beating an opponent driven by a player who now ranks among the more decorated men in NBA history.
"It was the most incredible game I've ever been a part of," Bay said last week. "I've been waiting to bet somebody in a bar for the last 20 years — to catch the right person, and then bet him that we beat Kobe Bryant. I've been waiting for that perfect opportunity to win a lot of money on this thing."
Grant Stone says the Lower Merion game was "such a big thing for our program. I think Kobe is second only to Michael Jordan."
The Beach Ball Classic is a bittersweet memory for Renzi Stone.
"It was very disappointing not to play," he says. "I was so excited about my senior year, and then to get hurt and not be able to play — very difficult. But I was very excited about how Grant played and how the team played and fought so hard to come back and win.
"It was just a great night for Jenks. Kobe was the standard. Everyone knew who Kobe was. We knew we were playing somebody great in Kobe Bryant."
Bill Haisten 918-581-8397
Get in the game with our Prep Sports Newsletter
Sent weekly directly to your inbox!