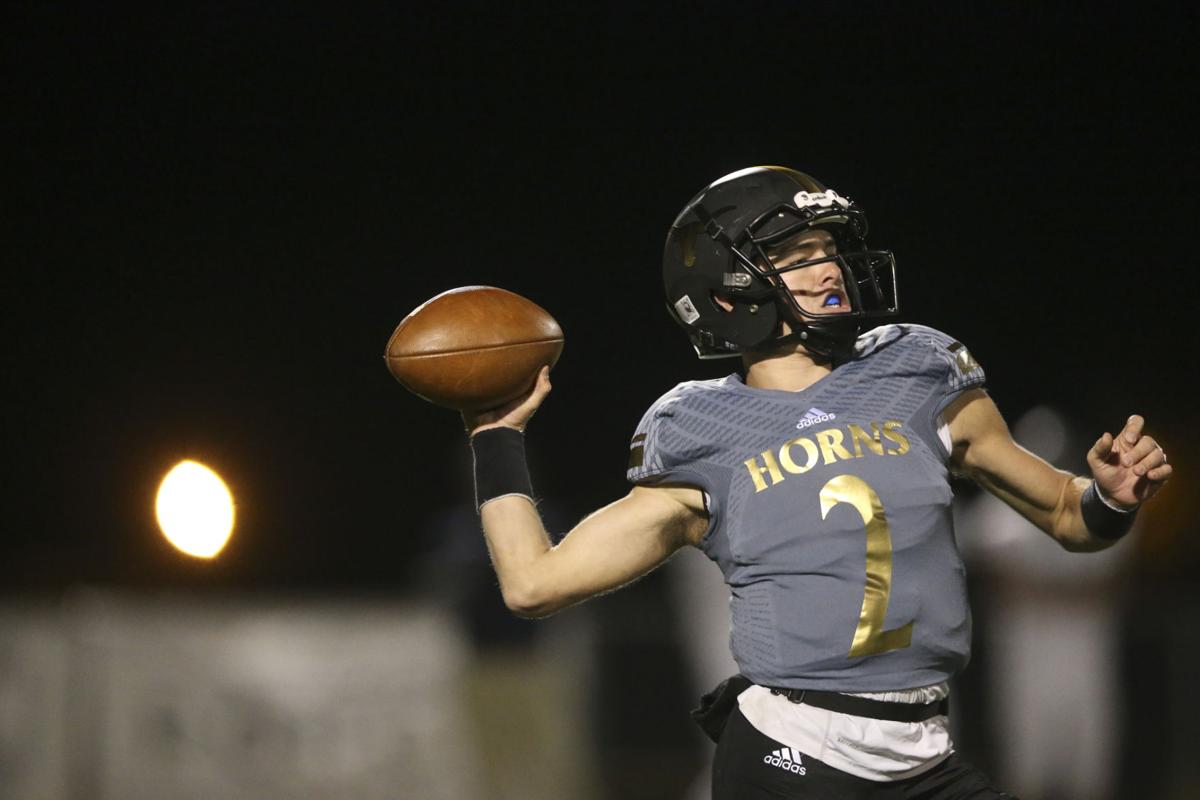 ---
Senior quarterback Landen Prows completed 20-of-38 passes for 340 yards and four touchdowns Friday night to guide Inola to a 44-14 victory over Salina.
Prows had touchdown passes of 10, 52 and 11 yards to Dalton Norman, who had 11 receptions for 182 yards. The Longhorns (2-1) also scored touchdowns on Trey Maple's 2-yard run and Tucker Ford's 43-yard punt return, and added Fute Yang's 33-yard field goal.
"We were a little sloppy at times and part of that was due to the fact that Salina made some solid adjustments coming into the game," Inola coach Jeff Williams said. "Once we settled in, we got hot and took control.
"We had plenty of contributors with the backs running hard, receivers making plays and Landen at quarterback was pretty sharp. We also took a punt back for a TD for the first time since I've been at Inola. Defense was great all night. Good win against a physical football team."
Gardner gets win No. 1
For the first time since 1996, someone other than Steve Edwards picked up a head coaching victory at Glenpool. With a 20-0 win at Durant on Friday, Jerry Gardner earned his first victory after taking over for Edwards, who retired following the 2019 season.
"Blessed with an opportunity," said Gardner, who was previously at Plano East High School in Texas. "Kids and coaches did everything I asked. Any win is a great win. Great to see their hard work pay off."
After a scoreless first half, Glenpool (1-1) broke through on Ashton Gorbet's 4-yard touchdown run. The Warriors' final two TDs came on runs of 2 and 10 yards by Brayden Nelson.
Gorbet had 98 yards rushing for the Warriors, and Shawn McLaughlin led the way with 99 yards on 14 carries. In all, Glenpool had 253 yards on 42 rushes.
Defensively, the Warriors limited Durant to 125 yards of total offense.
"Team is the key word," Gardner said. "When you play for each other, great things will happen. Great team effort on both sides of the ball. Players and staff prepared well. Proud of their growth tonight. We need to continue to work for each other and be humble with a workman attitude."
Bulldoggers prevail
Jack Davis hauled in a 94-yard touchdown pass from Tate Lewis to give Dewey a two-point lead with seven minutes remaining, and the Bulldoggers held on to beat Riverton, Kansas, 36-34.
Davis finished with four receptions for 144 yards, and he also made a game-clinching interception late in the fourth quarter to preserve the victory.
"Really good win against a very physical team," Dewey coach Trent Turner said.
Lewis completed 14-of-23 passes for 247 yards and two TDs. Corbin Buford had 103 yards on 22 carries for Dewey. Also for the Bulldoggers, Dallas Mullikin had four receptions for 50 yards and a TD, and he also returned a kickoff 70 yards for a TD.
Dewey also scored on Jacob Mouser's 5-yard reception and Trenton Munninger's rush. Munninger also passed for a touchdown.
"Thought we came out a little flat, but it's good to deal with some adversity and still come away with a win," Turner said after his team improved to 2-0.
Lovins leads Pryor
Junior running back Leonard Lovins had 203 yards and two touchdowns on eight carries to lead Pryor to a 54-26 victory over Gravette, Arkansas.
Cason Douglas added six receptions for 122 yards and three TDs for the Tigers (2-0).
"Our kids played with great effort," Pryor coach Kenny Davis said. "I thought they did a good job of cleaning up the mistakes we made the week before. Overall, happy to get the win against a well-coached Gravette team."
Yellowjackets find win column
After a winless campaign in 2019, Westville wasted little time in getting its first victory of 2020. The Yellowjackets knocked off Mounds 32-21.
"Great win for our kids," Westville coach Ed Baker said. " We played well on the O-Line. Mounds made it tough. Their backs ran hard."
So did Westville junior tailback Bryson Bigfeather, who finished with 183 yards and three TDs on 16 carries for the Yellowjackets (1-1).
Bigfeather had TD runs of 1, 35 and 55 yards, and Trey Martin (4 yards) and Jadon White (2 yards) added TD runs for Westville, which recorded the 400th victory in the program's history.
"Our defense got a few takeaways and our offense was able to overcome some penalties and finish a few drives," Baker said. "Proud of our kids' effort."
— Ben Johnson, for the Tulsa World
---
Week 2: Owasso dominates Broken Arrow; Jenks shuts out Union; Follow all our coverage here
High school football scoreboard
Owasso 32, Broken Arrow 6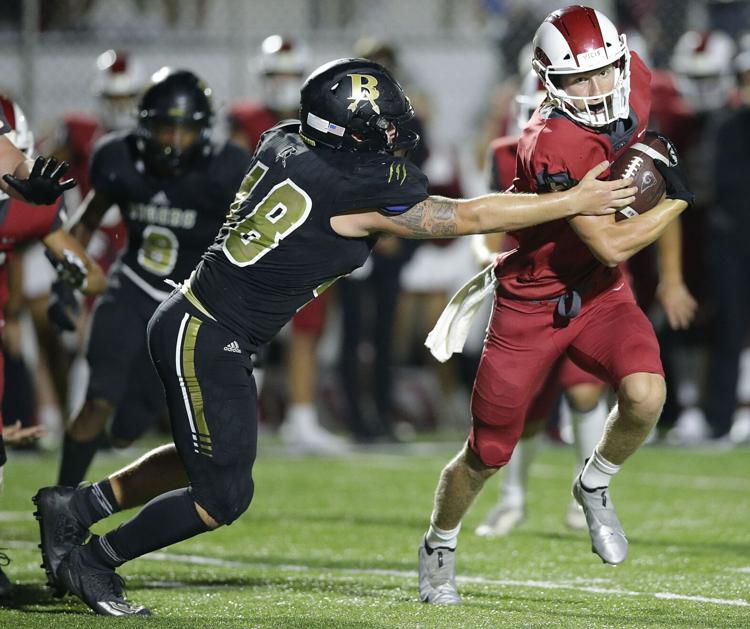 Complete coverage of Week 2
Jenks 28, Union 0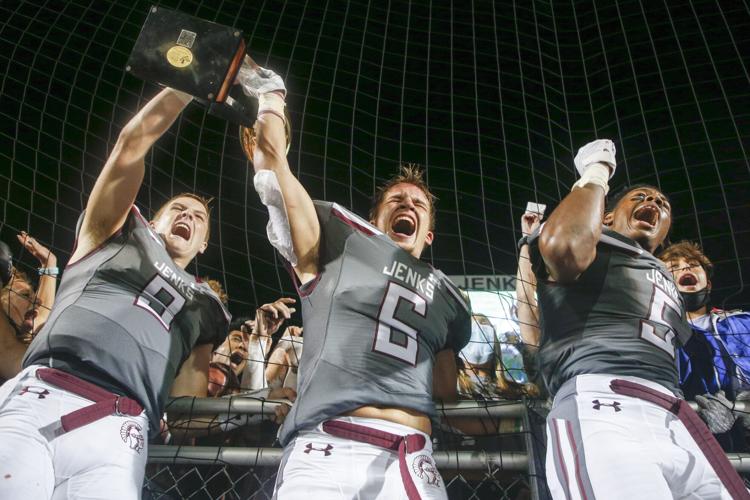 Complete coverage of Week 2
Bishop Kelley 35, OKC McGuinness 21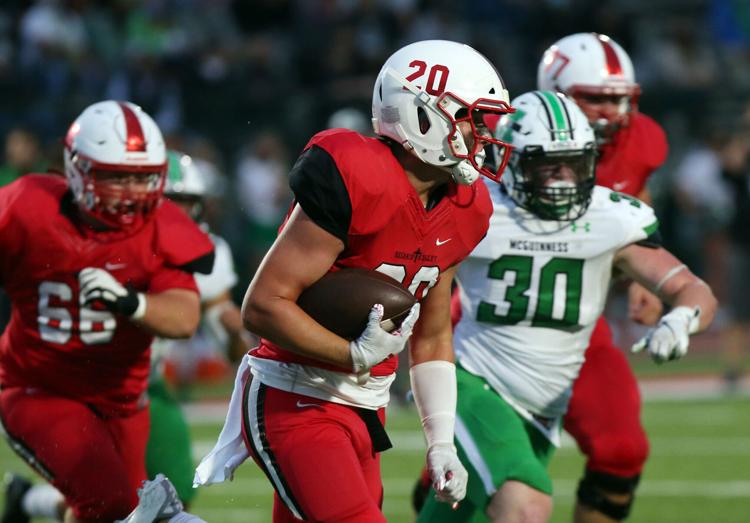 Complete coverage of Week 2
More coverage from Friday night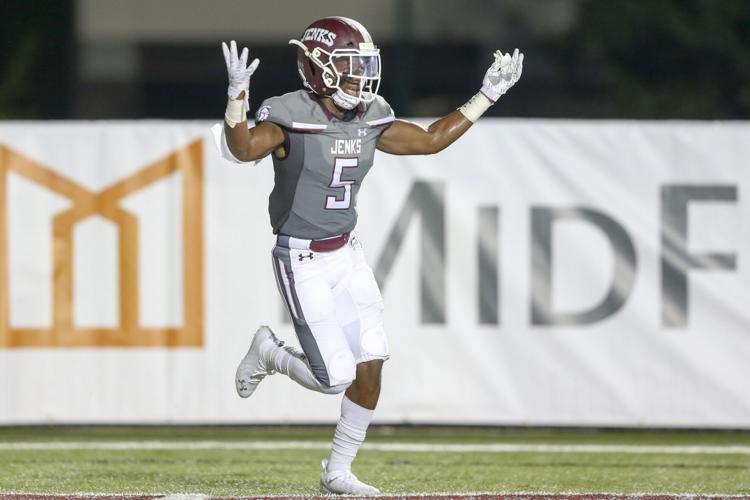 The 2020 NFL season is underway.
Coming off a nationally-televised win over Bentonville West to open the season, Broken Arrow notched another high profile victory Friday, knoc…
A most unusual 2020 high school football season kicked off Friday.
High school football is scheduled to start this week, but who knows if school will even be in session by Friday.
Follow the action on Twitter with the Tulsa World sports department
OKPrepsExtra.com: Home to everything high school sports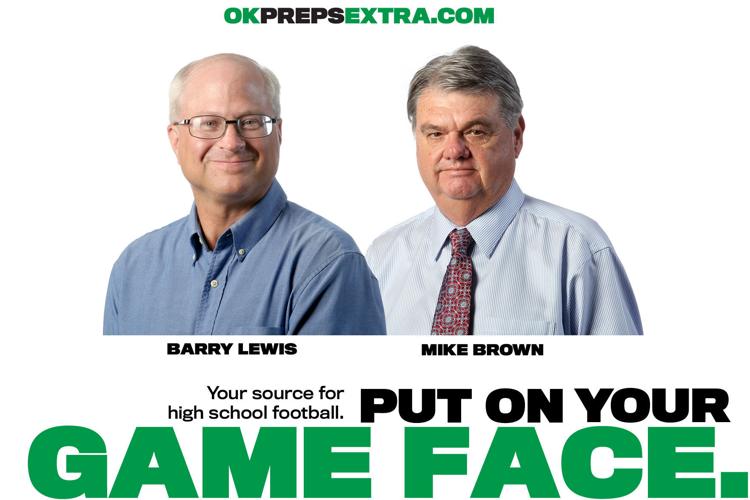 Get in the game with our Prep Sports Newsletter
Sent weekly directly to your inbox!