Next month, Webster's Anthony Pritchard will end his high school career as one of Tulsa Public Schools' all-time scoring leaders.
On Thursday night, Pritchard scored 20 points, but it was his defensive skill that helped save Class 4A No. 3 Webster's 60-54 victory over visiting 5A No. 2 Memorial at Bill Allen Field House.
Webster led by 15 early in the fourth quarter, but Memorial cut its deficit to 50-46 and was about to get closer as Ty Frierson was headed for a layup with 2:25 left. Pritchard, however, caught him, blocked Frierson's shot and the Chargers never got any closer.
"I thought the play of the game was Pritchard's block," Memorial coach Bobby Allison said. "He's a special player. He's the best senior in Tulsa, and I think he's one of the best seniors in Oklahoma."
Pritchard said, "I knew if I hustled back I had a chance to keep the lead at 4. Defense is very important, I take a lot of pride in defense."
Pritchard, a 6-foot-3 guard, is a Tennessee Tech signee. He has 1,913 career points and is averaging 24 per game this year so his defensive talent sometimes gets overlooked, but not by Webster coach Scott Bowman.
"The way he sits down and can just stay on a guard, it's like he beats them to where they're going, he's there waiting on them," Bowman said. "He never gets more than one or two fouls, and he's all up on the ball, but he never gets his hands on them. He does a remarkable job."
After Pritchard's block, Webster's Isaiah Sanders sank two free throws and Martwon Taylor added a basket for a 54-46 lead. After a basket by Memorial's Seth Pratt, Pritchard drove for a clinching basket with 1:02 remaining.
"It was just a good team effort," Bowman said. "We got down early and we could've just crumbled, but we just kept playing. It was our defense that kept us where we needed to be."
Webster (11-4, 4-2), which lost 64-54 on Saturday at Memorial, stayed alive in the Green Country Conference race. The Warriors used a win over Memorial at the BOK Center last year as a springboard to their first conference title in 28 years. This year, the teams again were only scheduled to play once, but Allison said both coaches "know both programs needed this game and adversity to get ready for the state tournament."
Bradyn Hubbard came back after being sidelined for three games and scored 19 points with eight rebounds to lead the Chargers (14-3, 6-1), who will host Edison on Saturday after seeing their 10-game winning streak end despite jumping out to a 13-3 lead. Webster followed that with a 15-0 run, which included a pair of Pritchard 3s, en route to a 25-18 halftime advantage. Webster's Jeremiah Barnes sank a 3 as the third quarter ended for a 45-31 lead.
"Even though we're disappointed in the loss, we can learn a lot from this," Allison said. "Our goals at Memorial are to win conference, which we control our own destiny for, and to win the No. 1 seed in the East, which we also control our own destiny for on Saturday (when Memorial visits Edison). Looking at that, this game could be the best thing for us."
Memorial (14-3): Hubbard 19, Frierson 10, Pratt 10, Spellman 10, Collins 3, Lundy 2.
Webster (11-4): Pritchard 20, Sanders 11, Taylor 11, Barnes 7, Davis 7, Smith 4.
Photos: Memorial at Webster
Memorial at Webster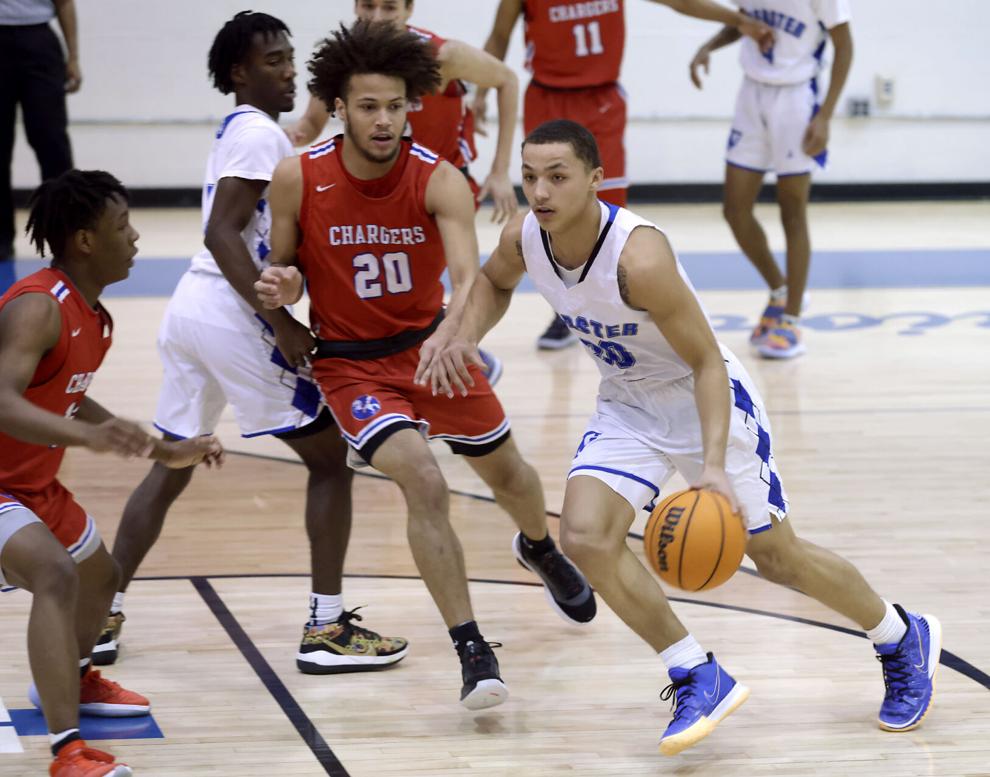 Memorial at Webster
Memorial at Webster
Memorial at Webster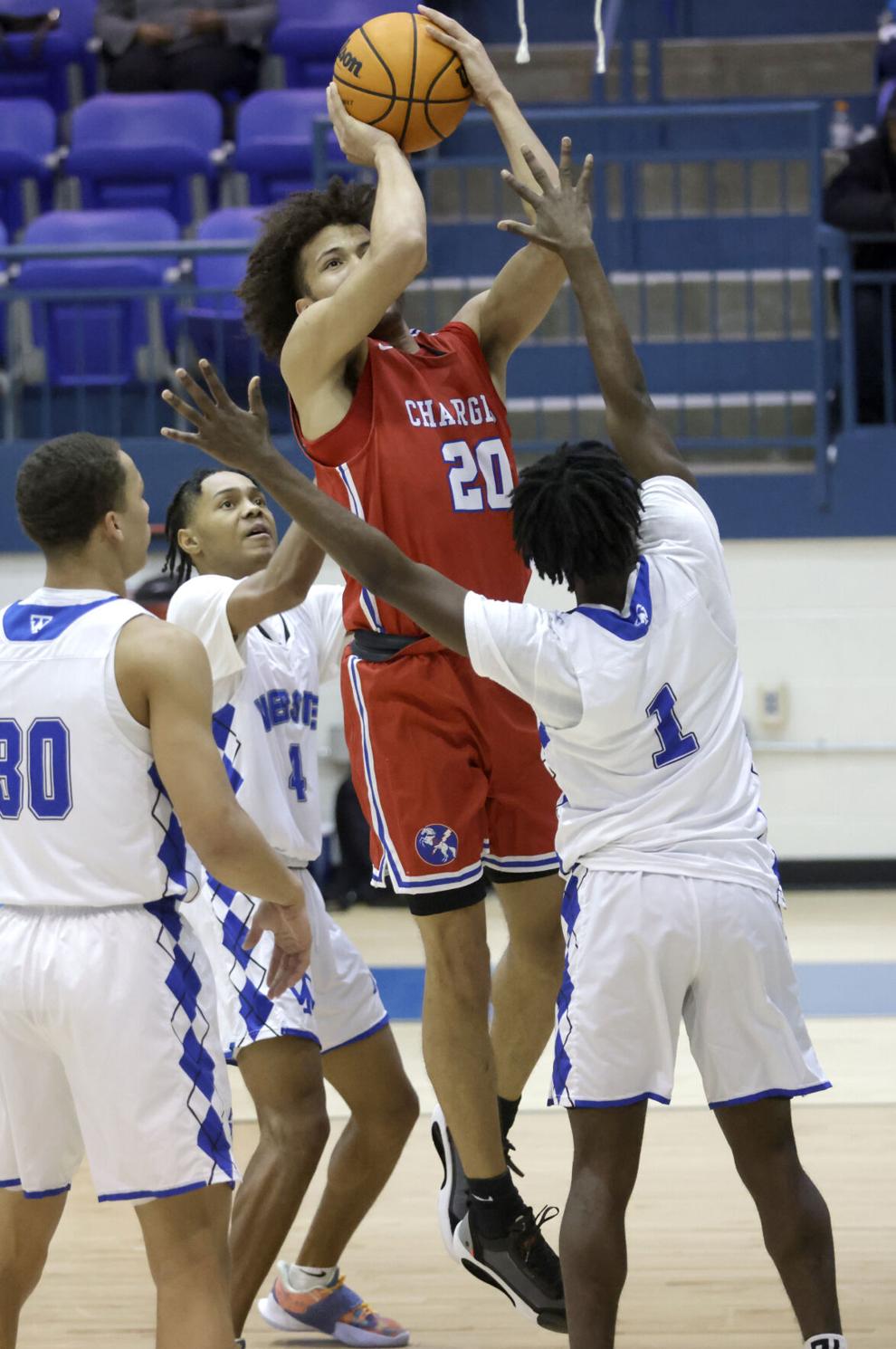 Memorial at Webster
Memorial at Webster
Memorial at Webster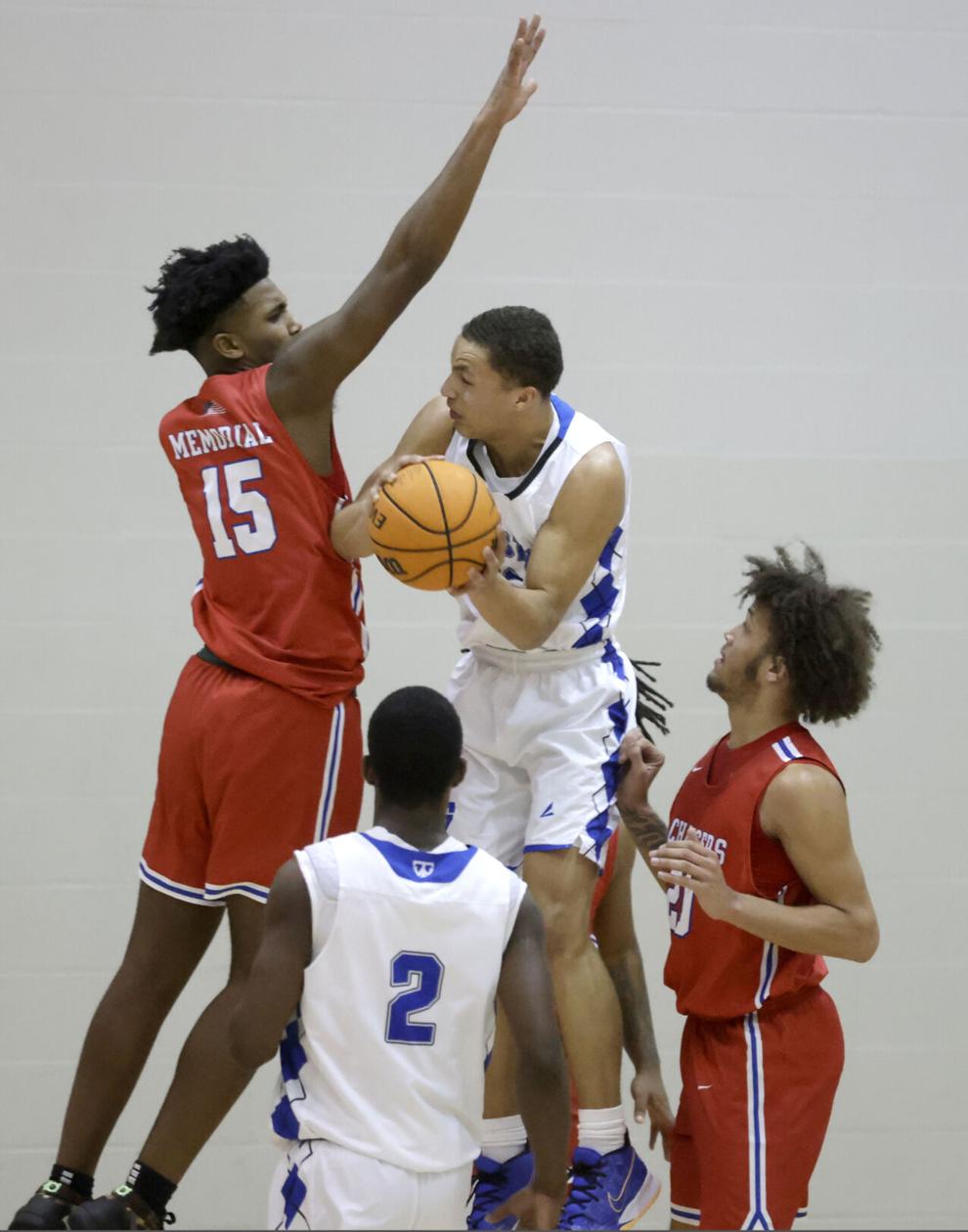 Memorial at Webster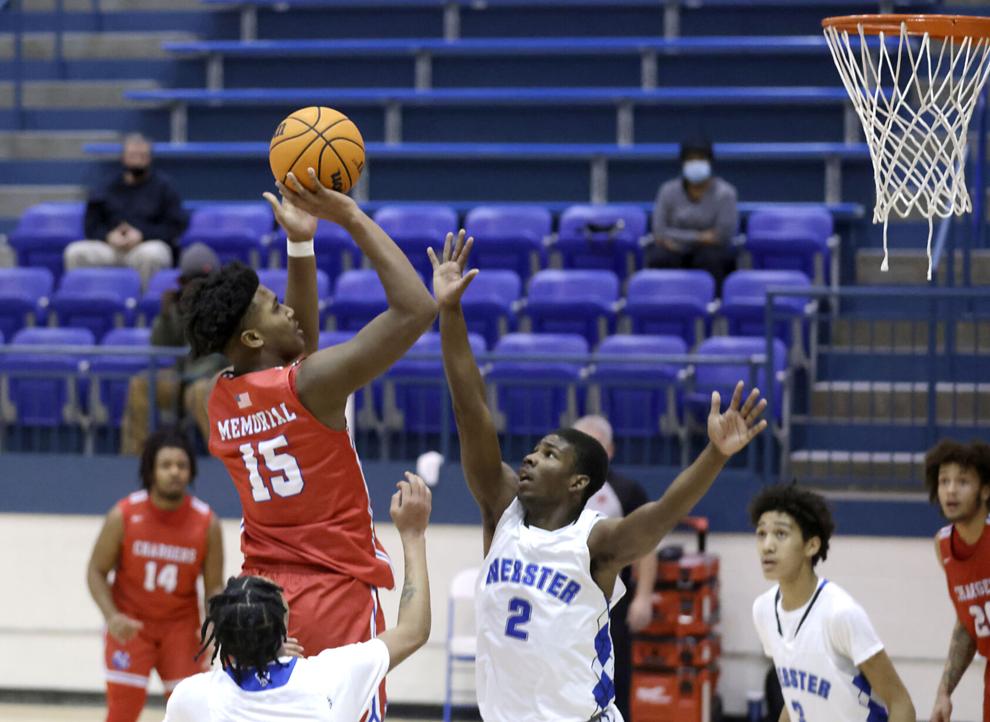 Memorial at Webster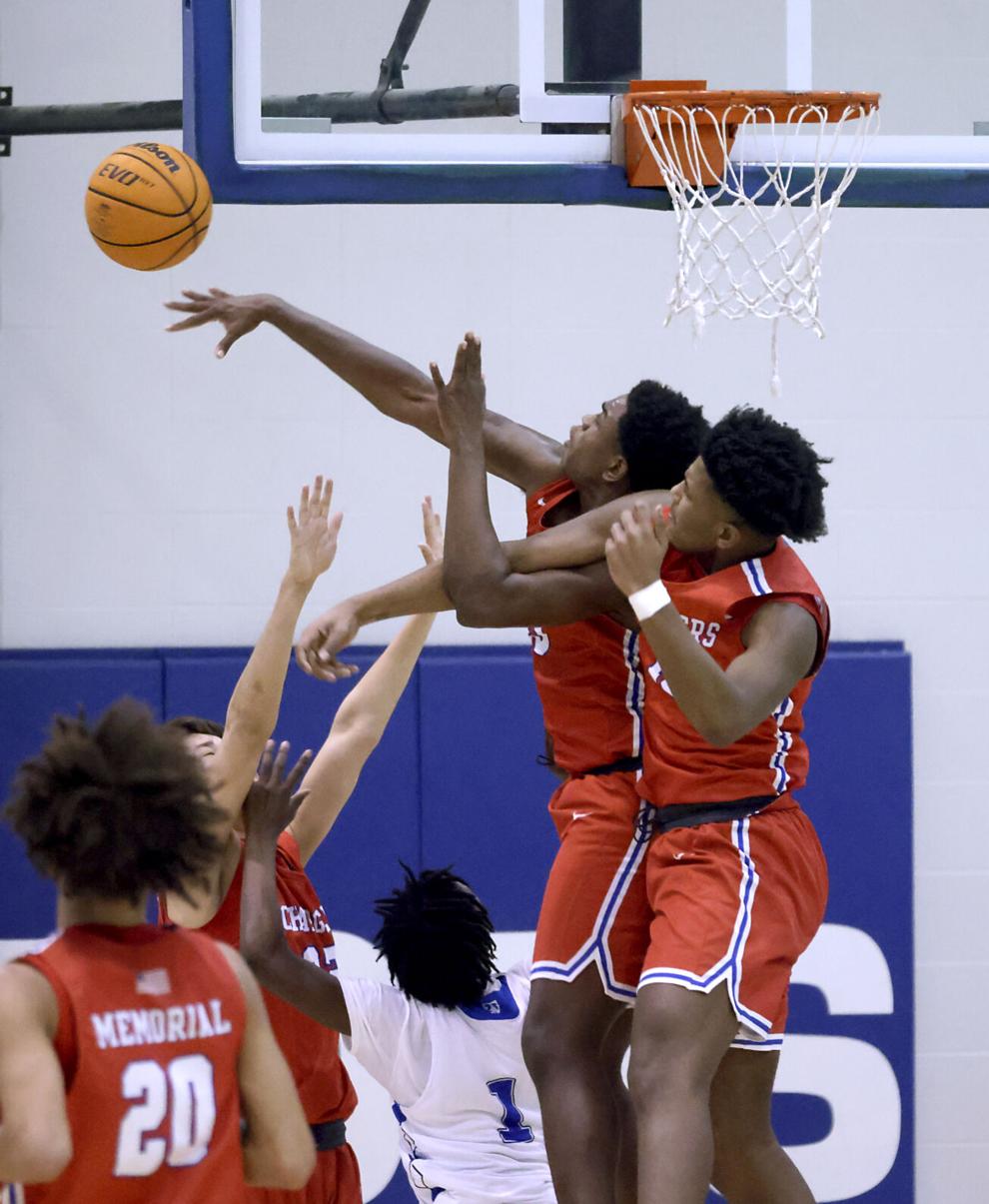 Memorial at Webster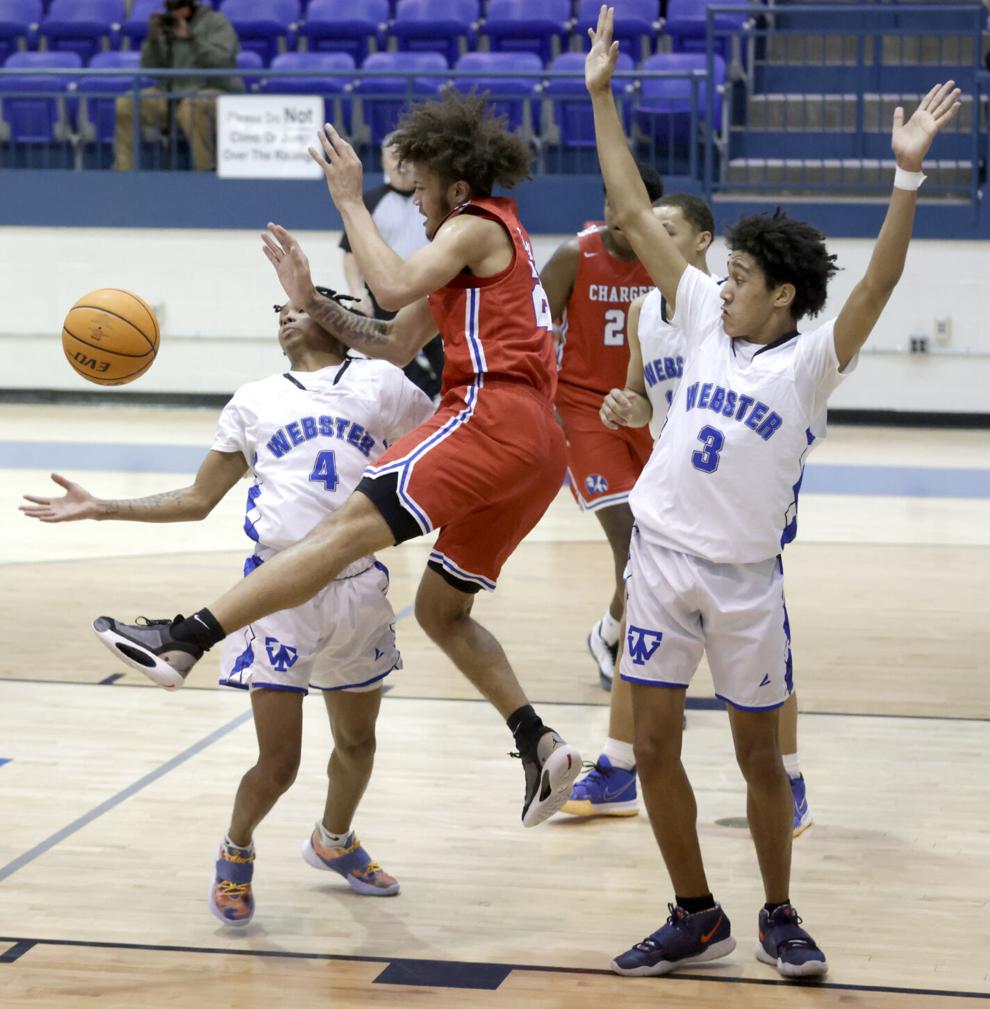 Memorial at Webster
Memorial at Webster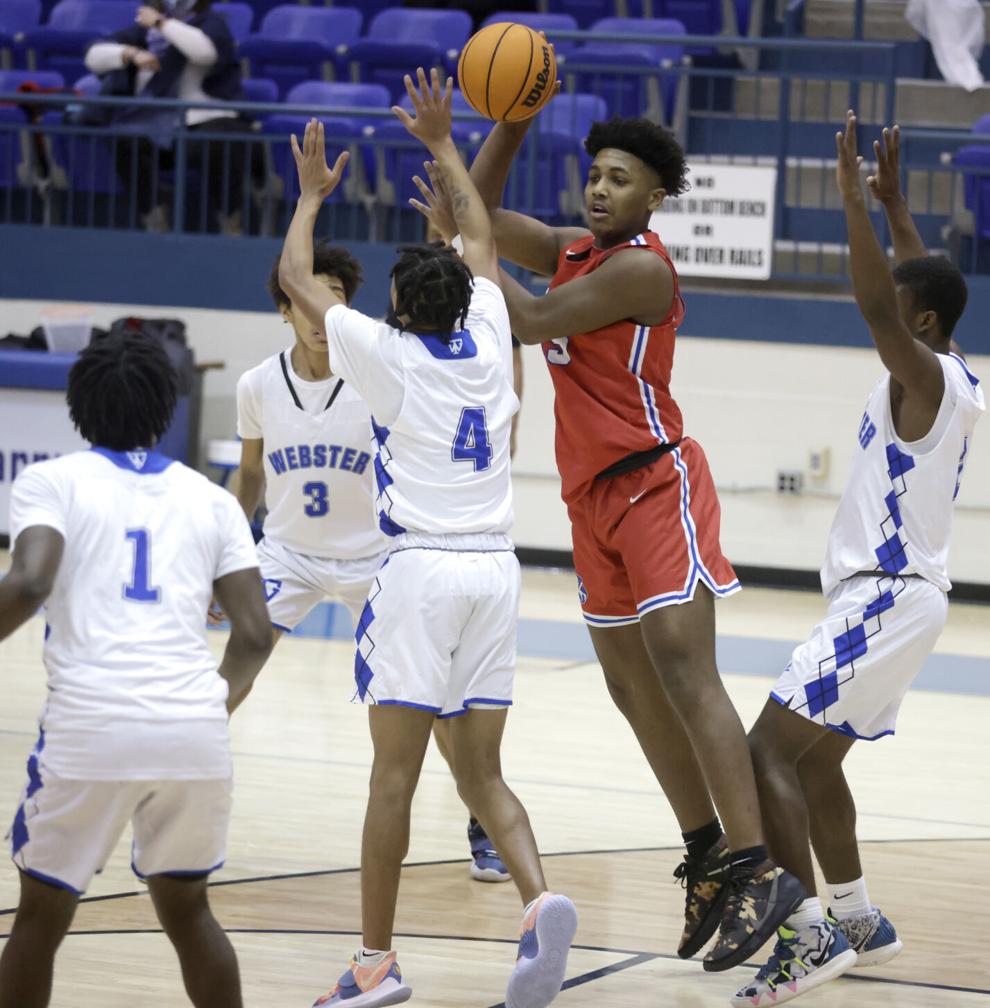 Memorial at Webster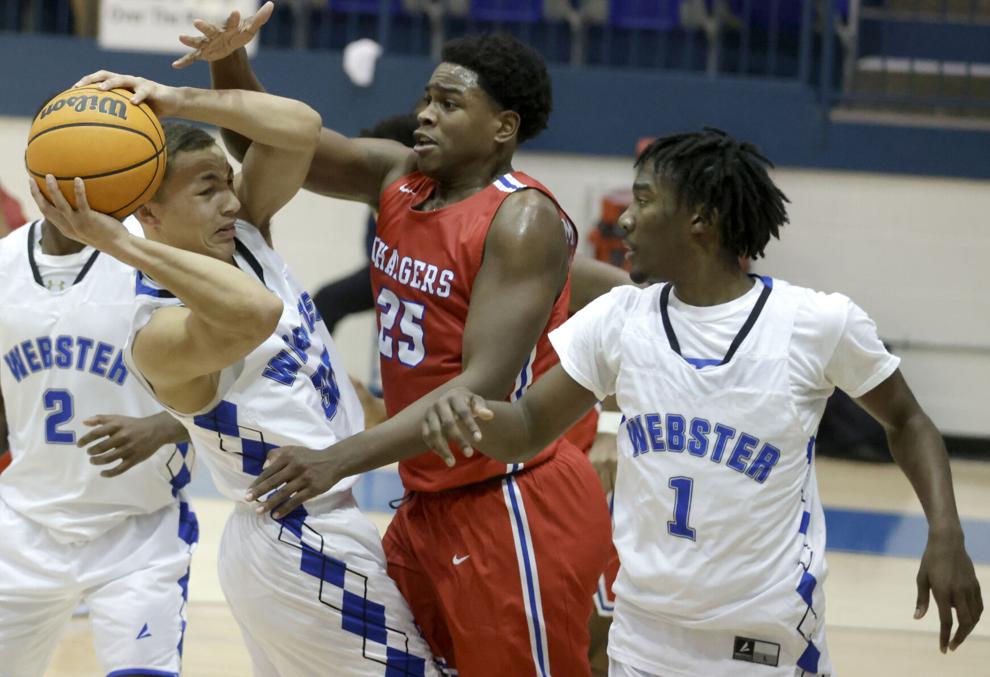 Memorial at Webster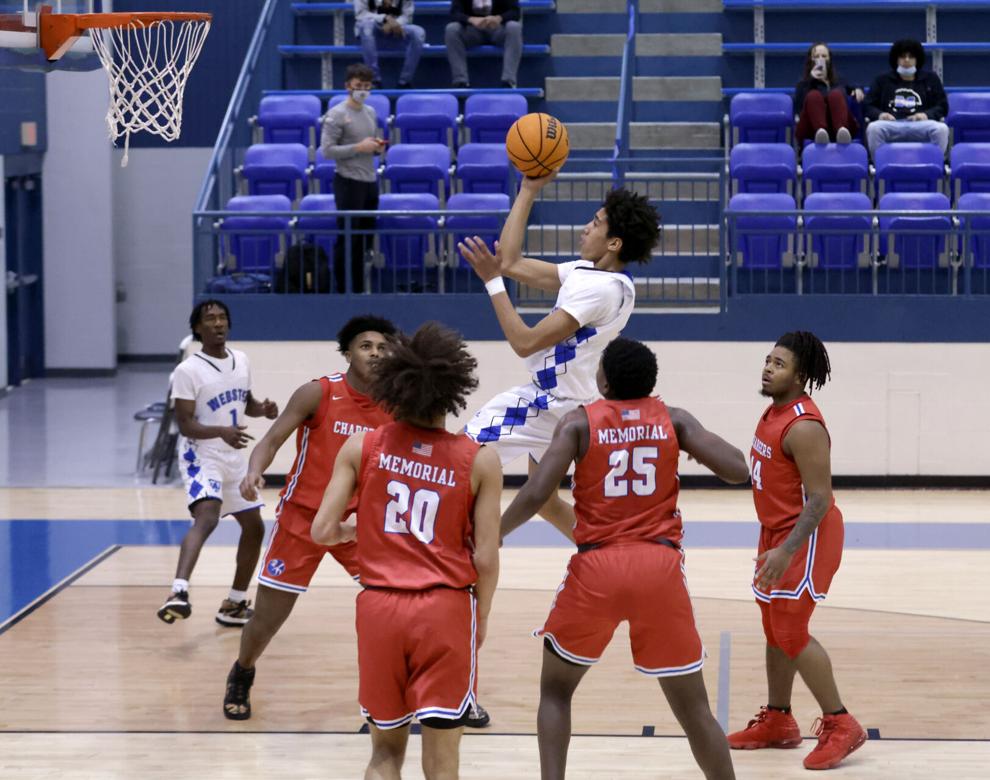 Memorial at Webster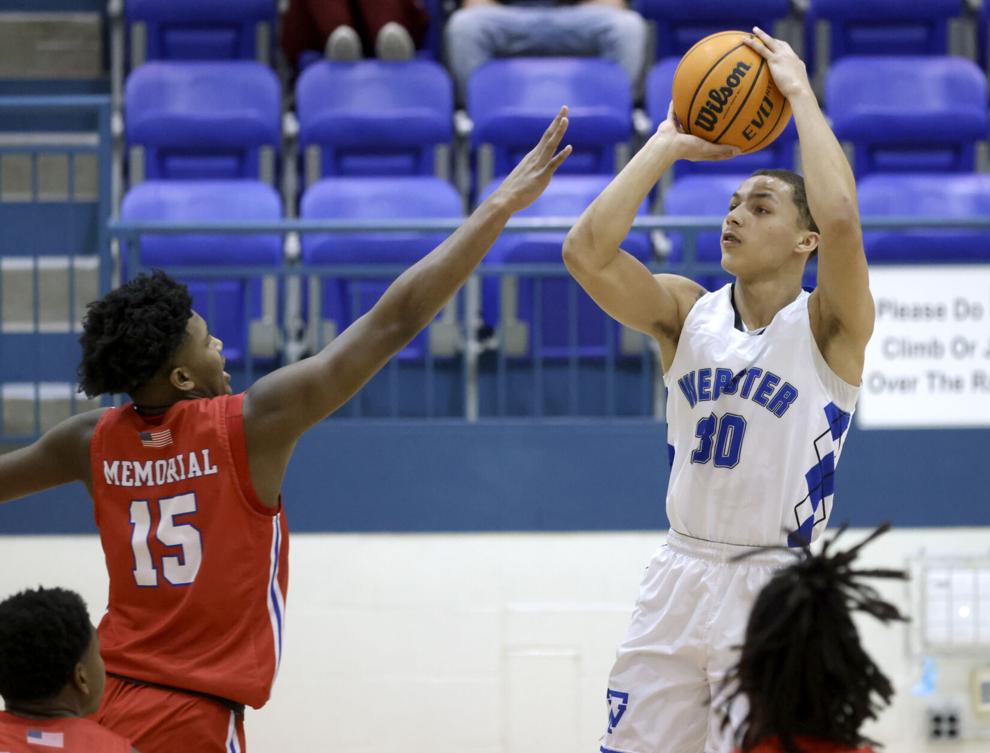 Memorial at Webster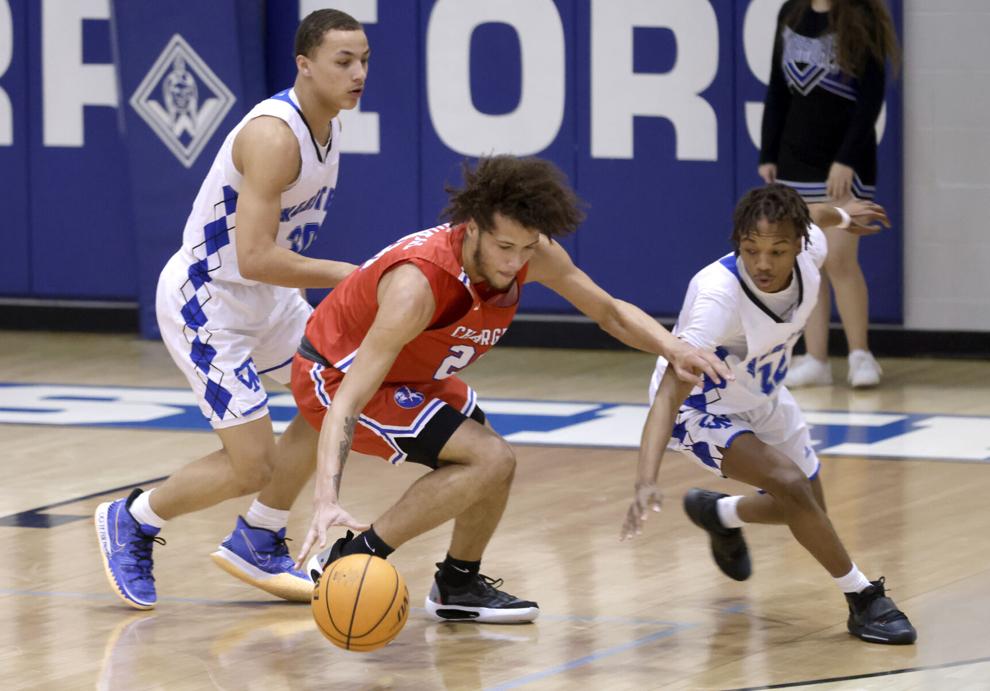 Memorial at Webster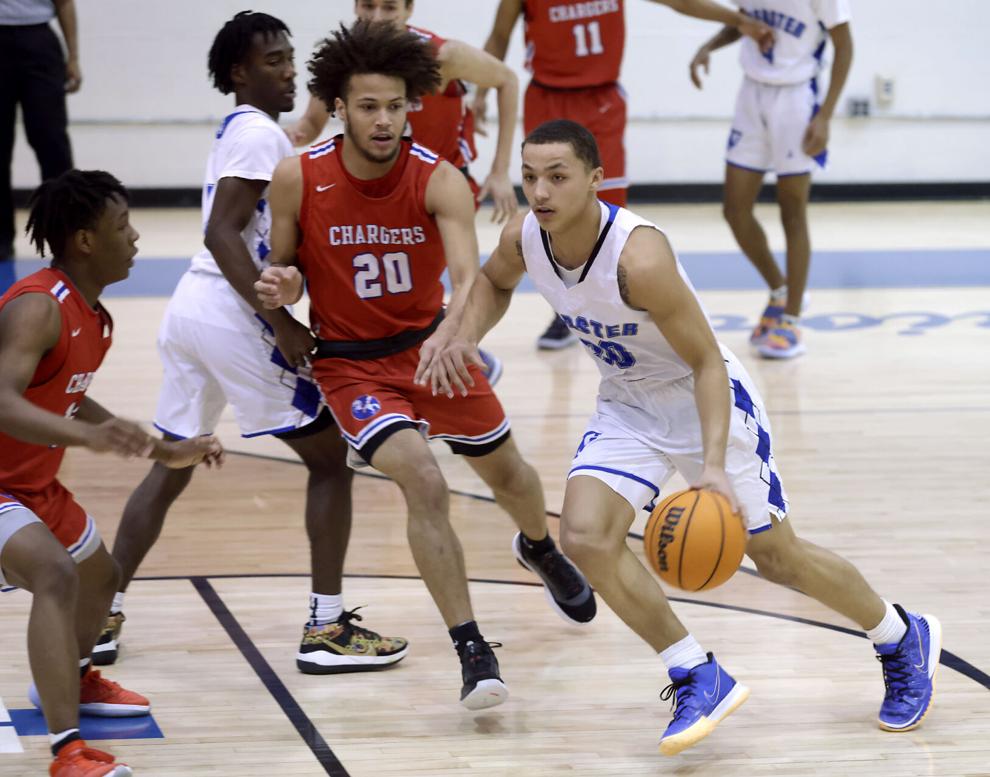 Memorial at Webster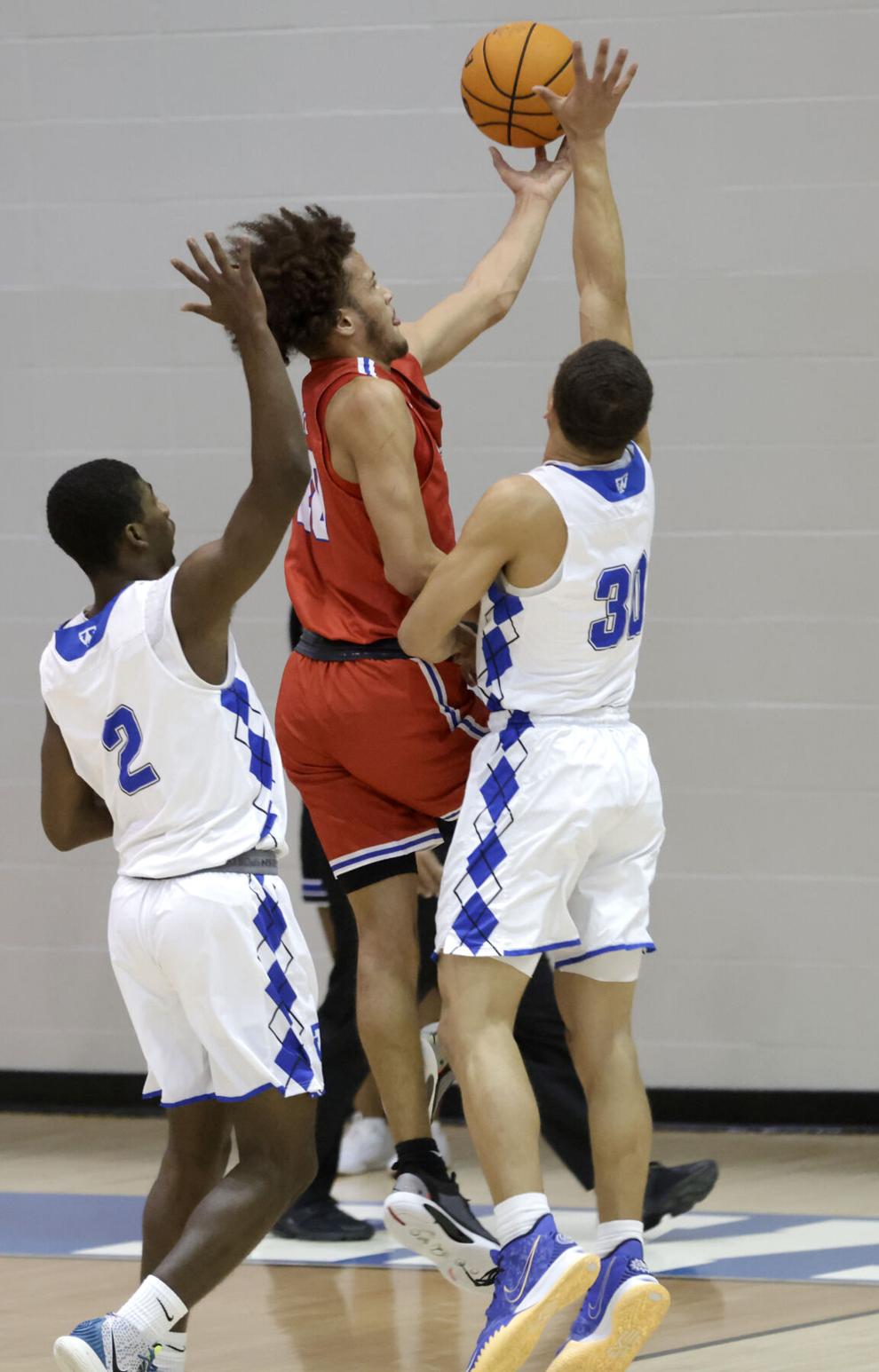 Memorial at Webster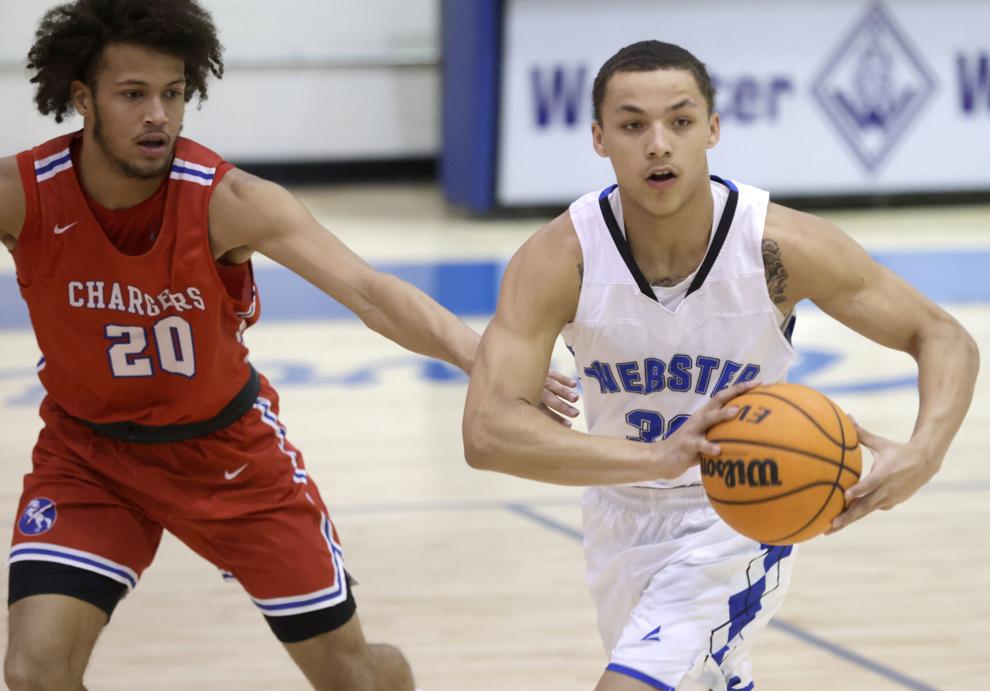 12 months for just $29.99