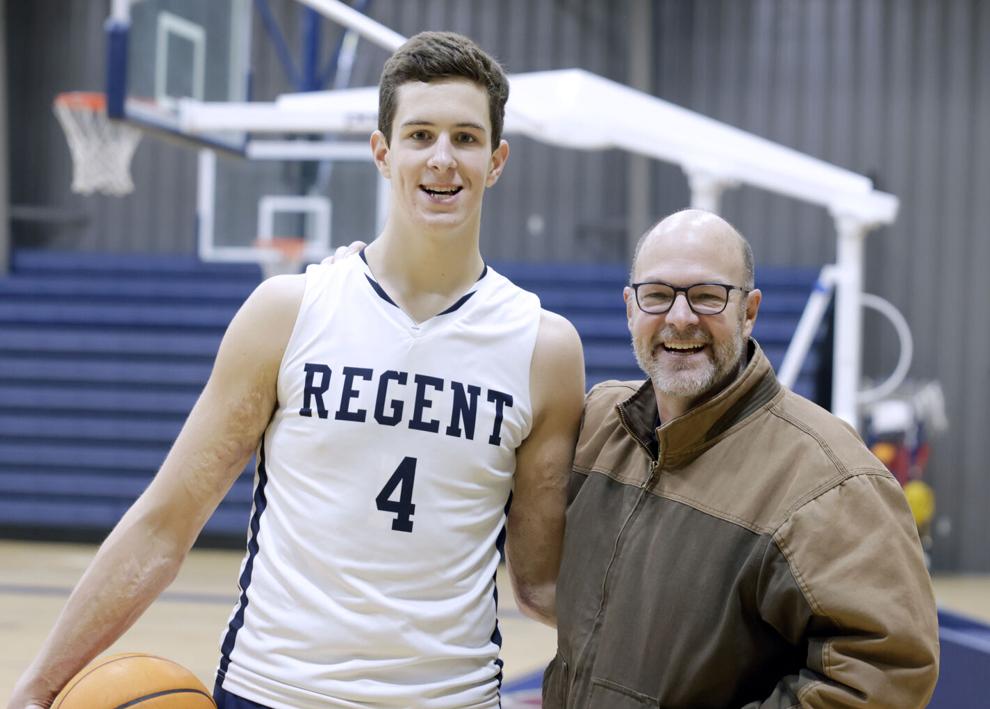 ---
"The way we kept saying it, `You are my God, you have my right hand, I will not fear because you are with me.' That's our abbreviated version of it. I could keep saying it over and over to myself while I was in the scrub room in excruciating pain. Through the hardest times and all the anxiety, I kept having anxiety issues because it was so intense, I kept saying Isaiah 41:13." — Boaz Camp
---
Boaz Camp's development into one of the area's top high school big men, after suffering potentially life-threatening burns three years ago, amazes his Regent Prep coach, Kerwin Dees.
And Dees has seen a lot in 35 years as a basketball head coach.
"There have been very few players in all my career who have shown such remarkable improvement in just a couple years," Dees said. "He's very confident, very skilled and very big."
Camp, who is 6-foot-8 and 235 pounds, was a reserve last year but is averaging 15 points and 9.1 rebounds as a senior for the Rams, who are ranked 13th in Class A going into their home regional game against Ripley at 8 p.m. Saturday. His body and athletic ability have been transformed since recovering from a horrific accident that occurred on Nov. 25, 2017, during his freshman season.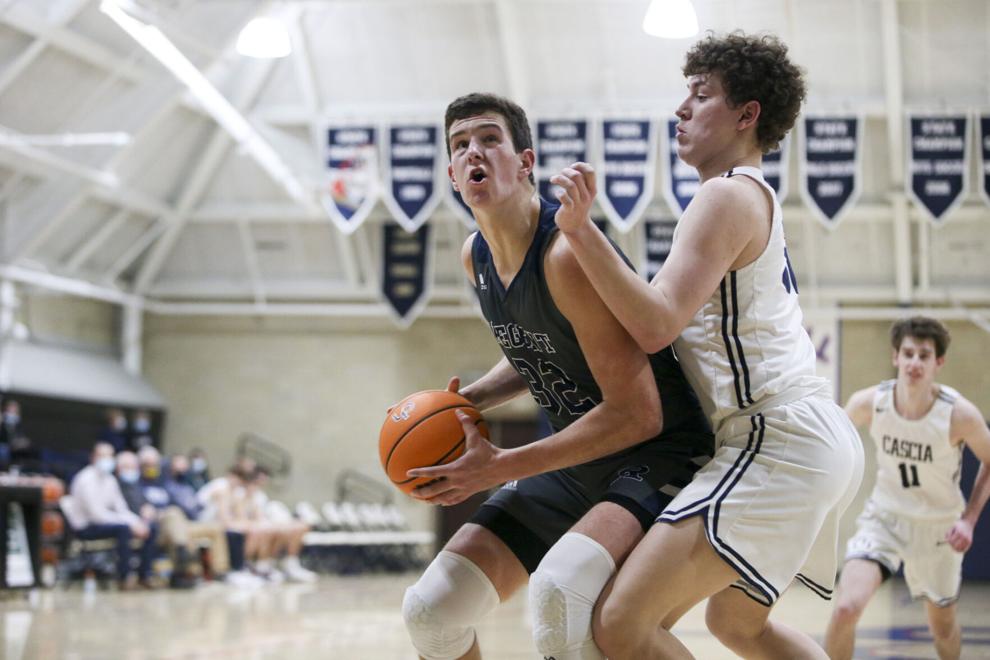 That Saturday after Thanksgiving started with Camp playing in a preseason scrimmage before accompanying his father, Brad, to winterize their Grand Lake cabin in Bernice. Also along was Brad's sister, Karen Harper, who rarely goes to the cabin that has been in the Camp family for 75 years.
It was a beautiful day when the Camps arrived there at noon. As part of the winterizing, Boaz was siphoning gasoline from their Sea-Doo into a container, near the edge of an 8-foot wide fire pit they believed was dormant, but actually was smoldering.
"There was nothing visible and it just explodes," Boaz said.
Brad added, "I told him to be careful but he didn't realize the fumes themselves could ignite. His shirt caught on fire, and when his shirt catches on fire, I told him to `get down, get down.' He ran about 20 steps before diving on the ground, and he's still got flames coming out and I dove on top of him. His hands were completely raw. They were blood red, burned through all his nerves."
Brad took Boaz into a shower to cool him off, and then went back to extinguish the fire outside. All three then drove to a Vinita hospital, where they arrived at 2 p.m.
"Having Karen there was a God-send to keep me level-headed during this time," Brad said.
Boaz was then transported from Vinita to Tulsa's Hillcrest Medical Center, where Brad was told Boaz needed to go to Shriners Children's Texas hospital in Galveston. SCT, which provides specialized care to burn victims, arranged for the plane and the Camps arrived there just before midnight – Boaz's third hospital of the day. He had second- and- third-degree burns over 42% of his body.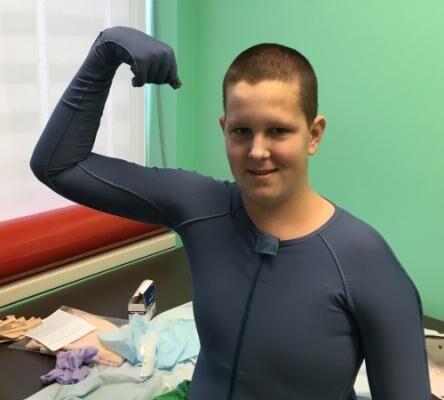 According to the National Institutes of Health, burns that are over more than 30% of a person's body are potentially deadly.
"The first two hospitals didn't have drugs powerful enough to deal with the pain," Brad said. "If we had not gotten him there soon, we learned if it had been two or three days, it could've been very critical, life threatening. Burns were over his whole chest, leg, arms and back, and a little spot on his face. It was pretty intense."
Eight hours later, Boaz underwent the first of four surgeries over a four-week period. The surgery was performed by David N. Herndon, who was the hospital chief of staff and director of research. Herndon has been a president of the American Burn Association.
Boaz was knocked out on medication over the next five or six days and was in the ICU for two weeks.
The Camps are devout Christians and to help Boaz get through his recovery, they repeatedly referred to a Bible verse – Isaiah 41:13.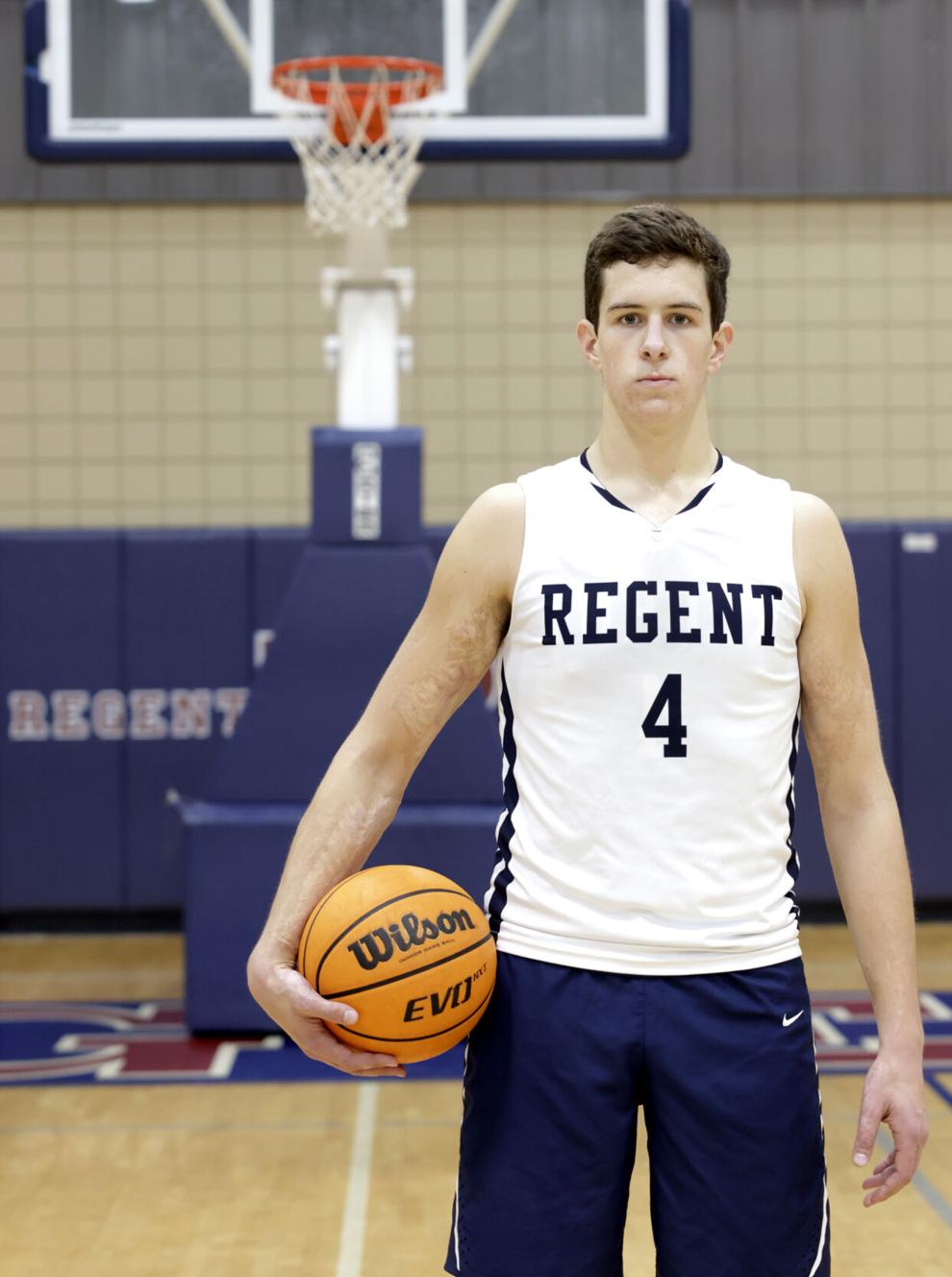 Boaz said, "The way we kept saying it, `You are my God, you have my right hand, I will not fear because you are with me.' That's our abbreviated version of it. I could keep saying it over and over to myself while I was in the scrub room in excruciating pain. Through the hardest times and all the anxiety, I kept having anxiety issues because it was so intense, I kept saying Isaiah 41:13."
The scrub room was where four times a week for four weeks nurses peeled off dead flesh as they scrubbed Boaz's wounds.
Boaz initially couldn't use his hands, but he regained full mobility by Christmas and was able to make a brief trip home for the holiday before returning to Galveston. He was released in January after 40 days, and returned for checkups, first every three months and then six months. Boaz celebrated his final visit in the fall of 2019 by running into the ocean there as he was allowed to for the first time.
"The whole experience was the hardest thing in my life — dealing with doubt and the struggle of physical pain on top of mental pain, not being able to live normally but through encouragement from doctors and loved ones – one of the most supporting things is all the cards and gift cards sent to us," Boaz said.
Brad and his wife, Mari, named Boaz for the biblical figure in the book of Ruth.
"We wanted biblical names for all our five kids – and we wanted them to be from someone good and mean something," Brad said. "Boaz means fast and strong."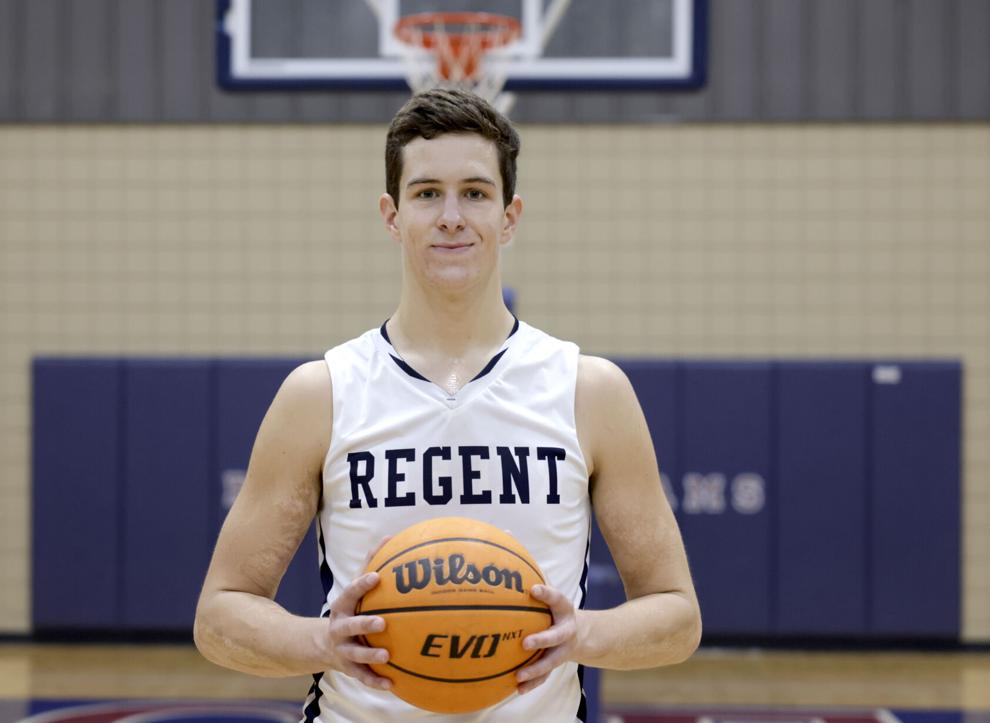 And Boaz has shown strength in his comeback. From the first moments after the accident, Boaz's thoughts turned back to basketball. He had missed most of three seasons as he suffered a broken foot in seventh grade, and had surgeries on both knees to correct a lack of blood flow as an eighth grader.
But Boaz wanted to do more than just make it back on the basketball court. When he first returned in the summer of 2018, he wore compression arm sleeves that Brad said reminded him of Spider-Man.
"I tear up when I think about it, when he first came to (in Galveston) his attitude was `what do I need to do to get better,'" Brad said. "He really leaned in to all the pain."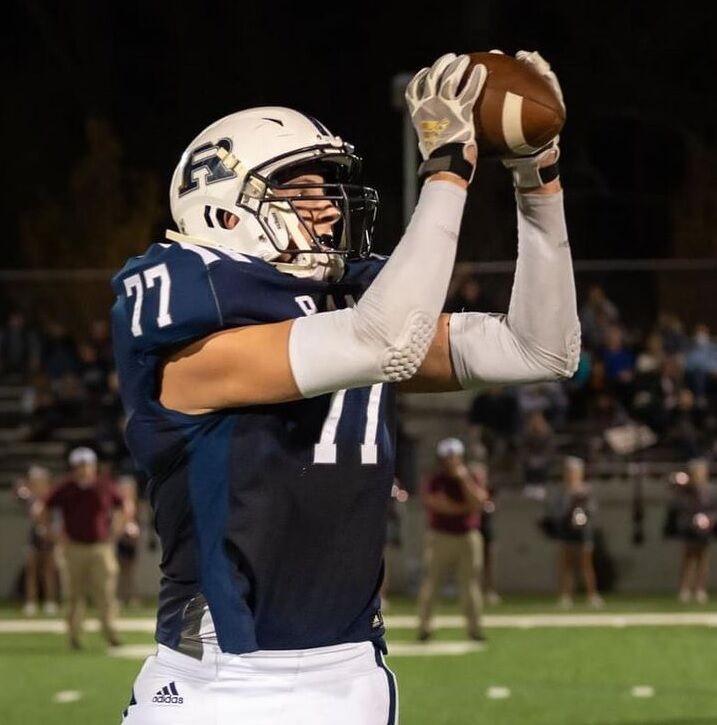 The accident was a springboard for Boaz as he grew seven inches over the next couple years and added muscle. Boaz, who had never really worked out, admits that at 6-1 and 225 pounds he was "chubby" when he arrived in Galveston. He lost 25 pounds while there and then built up his body. As a sophomore, he made it to the varsity at the season's end but rarely played. Boaz was in a seventh-man role as a junior before his breakout senior season. He took advantage of the COVID-19 shutdown that began last March as he worked out even more and improved his shooting, developing outstanding range for a 6-8 high school center.
"Discipline is a huge part of who I am today," Boaz said. "I actually wrote a college essay about this the other day – one of the most important things is discipline – staying faithful and determined and that can get you any place that you couldn't have without it. Being disciplined to stay strong and do physical therapy everyday whenever you're inured and after getting in the gym and shooting all the time even when its 10 degrees outside on your way to the gym."
Boaz, just after coming back from his own bout with COVID, showed all his skills in a win last week at Cascia Hall. Camp opened the game with a 3-pointer on the way to 22 points and blocked three shots in the final quarter that helped ensure the Rams' victory.
"His reach is 8-foot-10," Dees said. "If you stretch most kids out you won't see many with that much length. And he is very skilled. And he still has a big upside. He's grown three inches since last year. His length and skill development are tremendous. He's a great student, a great teammate and great young man of faith. There is no downside to Boaz Camp, he is really good for our team and a joy to be around."
Brad never doubted that his son would come back stronger from the accident.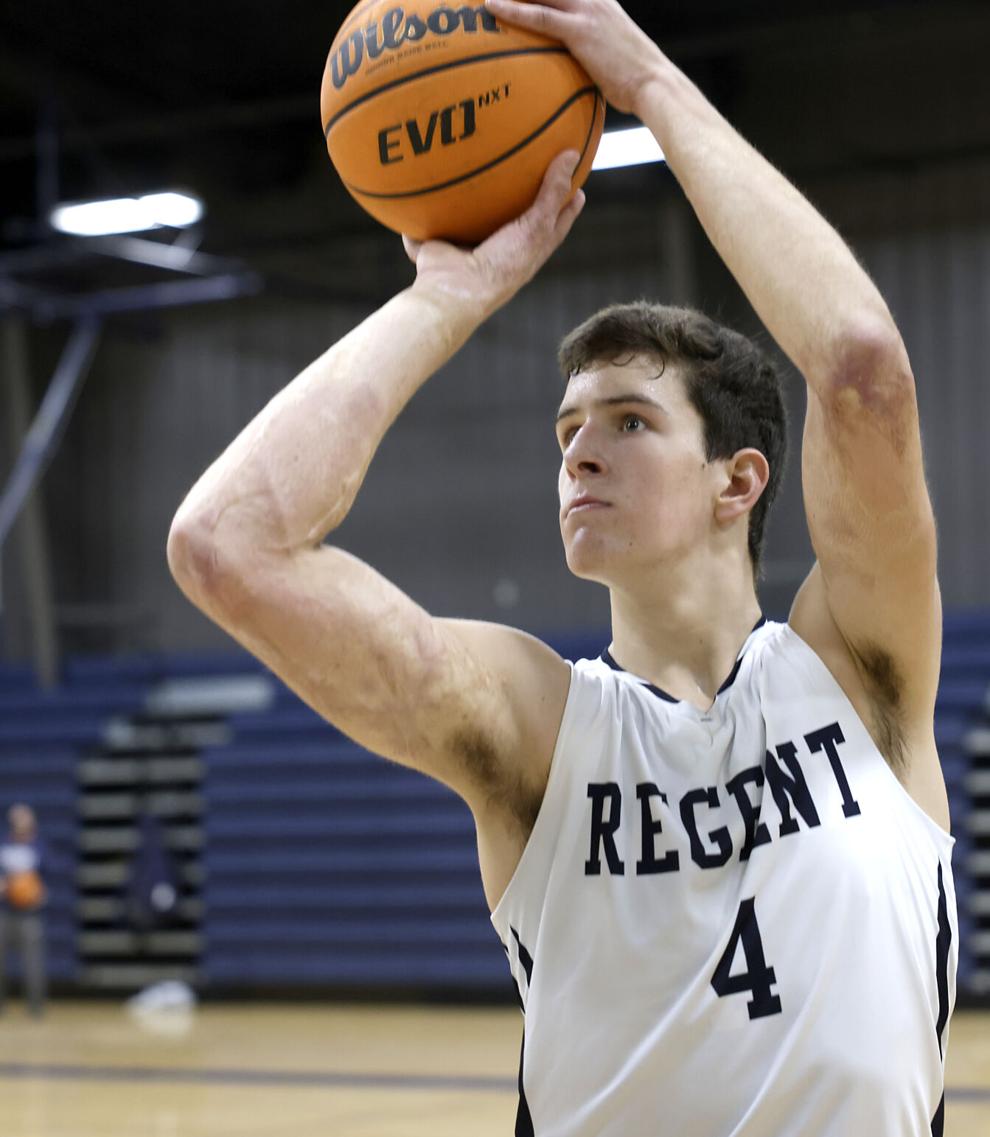 "It was a pretty incredible experience, " Brad said. "We just believed this is going to be for good, like there's a purpose behind it. Things that we might consider bad or think are trials and tribulations turn out real good, for example this accident with Bo has been really good, not fun, but I wouldn't trade it. Look what it's done for my son, his walk, his character, who he's become, and that's a vital part of it. Bo and I had always been close, but now we're even closer.
"Maybe on the outside it doesn't look great, Bo's skin is still kind of scarred up, but on the inside Bo is really strong. On the outside he has some scars but on the inside he's better than he ever would have been, so as a dad I am giddy about that."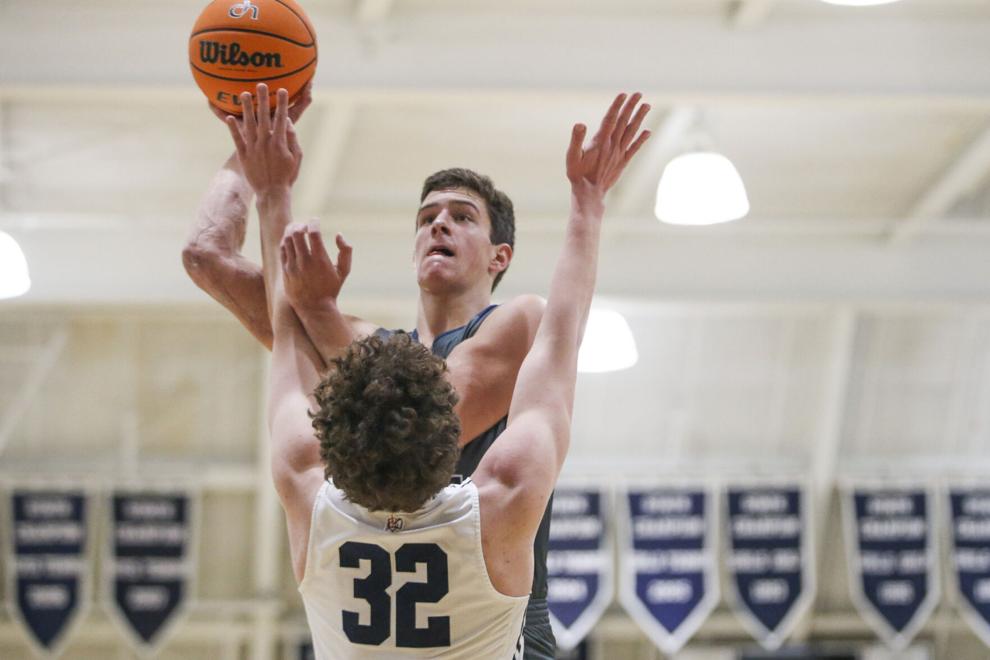 High school players who bloom as seniors often are off recruiters' radar, so for now Boaz is satisfied with his plans of studying business/finance at Oklahoma State and not playing college basketball, but is open to offers.
How does Boaz explain the big leap he's taken as an athlete this school year that included him playing football for the first time since fourth grade?
"It's God's gift to me," Boaz said. "I can do nothing without him, none of it is me, it's him working through me, giving me the ability to stay healthy and be out here every single day and work.
"There was such pain, but through the process I can only thank God for getting me through it stronger than ever."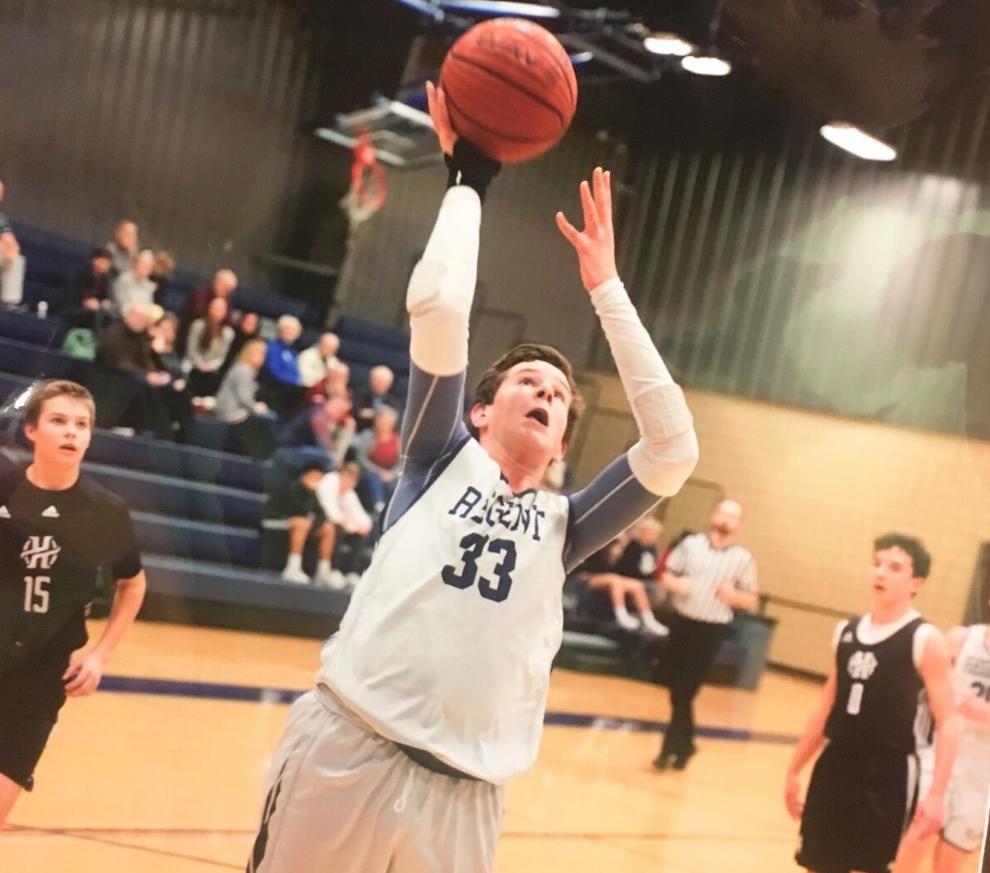 ---