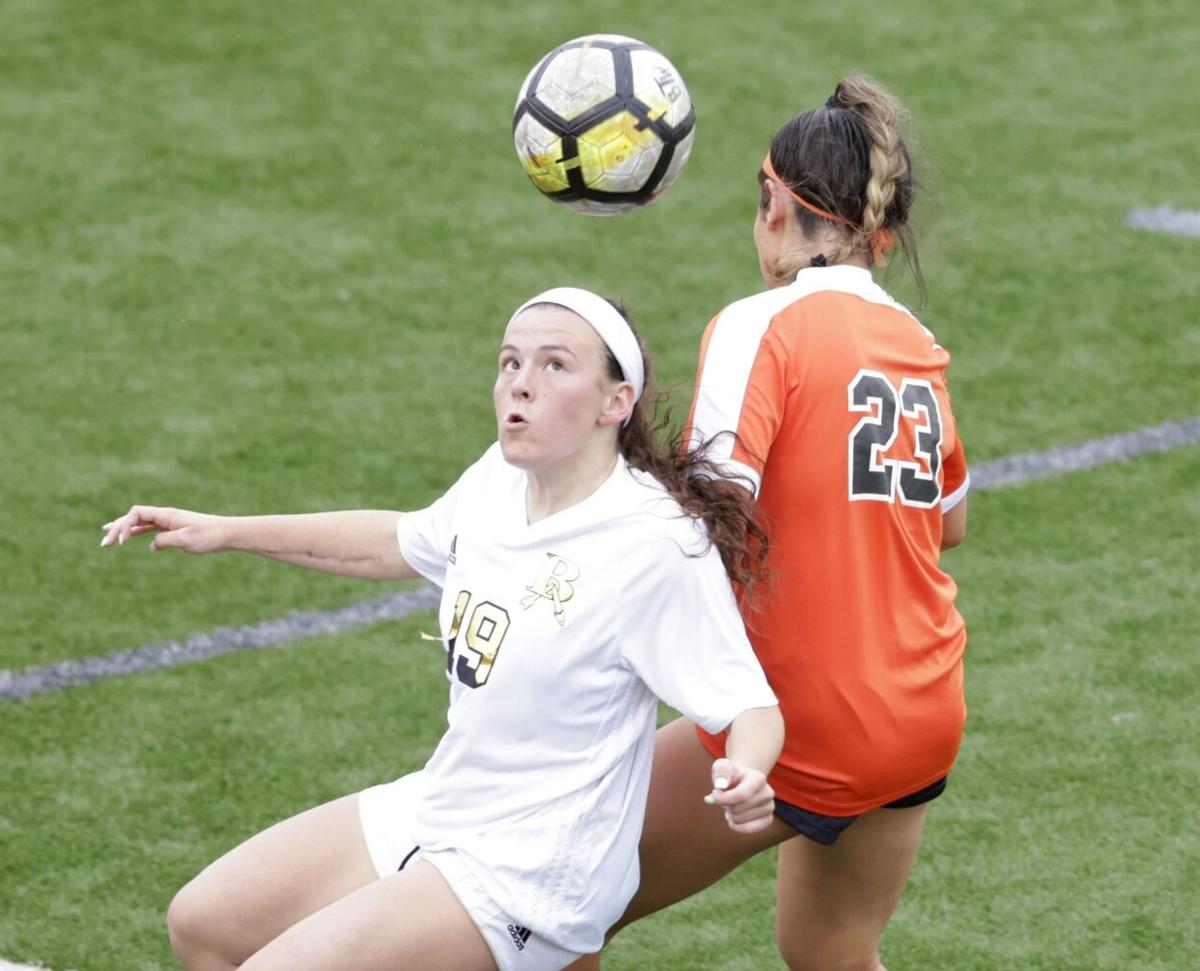 BA girls getting it done
They were missing several starters and it may not have been their best performance, but the Broken Arrow girls still defeated Booker T. Washington 3-1 last Thursday. That extended the Tigers' winning streak to eight games, a stretch in which they've outscored opponents 40-3, leaving them with a 10-1 record overall and a 5-0 mark in District 6A-3.
Coach Kassie Embrey wasn't particularly pleased with how it happened but was glad they got the win.
"In terms of statistics, it looks like we're doing great, because we've beaten everybody in districts, but in terms of me knowing how many players we have out, and what our ability could be versus what it is right now, I'm not super happy about it," she said. "We are overcoming a lot of adversity, and I'm really proud of my team for that, because you could easily just get your head down, 'Oh we're missing three players, just forget it,' but we don't do that, we push through, and end up getting the win, which is great. They did well for the situation they were in, it was just ugly soccer to me."
Broken Arrow is led offensively by forward Brianna Castleberry, who scored the insurance goal against Booker T. Washington and tops the squad with 22.
"She's real fast, she's real strong, she's getting better and being really accurate in front of the goal," Embrey said. "She's been putting in extra work coming to practice early or staying late, to work on finishing, and I think it's been paying off."
Other players Embrey cited as instrumental to the Tigers' success this season are center back Cora Hair, whose goal late in the first half snapped a 1-1 tie against BTW, goalkeeper Avery Bass and Harmony Turner, who plays holding center mid.
Broken Arrow will have more adversity to overcome next week. The Tigers ended up postponing their showdown with Union, which was supposed to take place Tuesday night, due to several players being affected by COVID-19 protocols.
"We had three girls test positive and 6-8 girls traced," Embrey said.
She expects everyone to be back by then, and since Union is also 5-0 in the district, the result will determine the 6A-3 champion, and theoretically, an easier first-round opponent in the playoffs.
Comets preparing for title defense
Following a 2-0 win over Memorial Tuesday, the Bishop Kelley boys seem to be in control in District 5A-3. The win was the Comets' sixth in a row and leaves them 9-3 overall and 5-0 in the district, games in which they've outscored opponents 29-3.
With their only losses coming against 6A powers Jenks and Broken Arrow, as well as Bentonville (Arkansas), Kelley's toughest district game was a 5-3 victory over Edison April 13. The Comets now seem all but assured of the district title, as they seek to win their fourth straight Class 5A state championship after claiming titles in 2017-19.
"We're sitting pretty right now because our toughest game, I believe, was Edison and we won," coach Phil Barkley said. "We still have (two) games to play, but getting past Edison was a big game for us. I'm always big on prep before district, in regards to playing the best games we can, and that's what we've done again, with our nondistrict schedule — Bixby, Broken Arrow, Jenks. We're playing the top teams in 6A, so that helps us to get ready for 5A, so I feel good right now."
Kelley boasts some of the top players in the state, starting with midfielders Cooper King and Jacob Chapple. With a goal Tuesday night, Chapple now has 10 to go with 15 assists.
"I made the comment that Cooper is the best player and I still stand by that, but Jacob is 1B," Barkley said. "He's something else. He's skilled, he can go forward, he's creative, he scores goals, he leads our teams in assists. Where Cooper helps us defensively, Jacob gets us going offensively. He's an unbelievable player, fun to watch."
They are joined by the sophomore "dynamic duo" — midfielders Will Applegate, the team's leading scorer with 12 goals, and Braedon Gehring.
"(Applegate) plays forward, he can play on the wing, he just knows what to do," Barkley said. "He's not the biggest kid, I love him, he's an awesome player. Gehring, he doesn't hit the stat sheet, but he's another player that's as solid as can be for us. Wins the ball, keeps it in possession for us, can get some good assists, can set guys up, can play any position."
Patriot girls rolling along
After an impressive 4-0 victory over Wagoner last Thursday, the Metro Christian girls remain the only unbeaten team in Class 4A, sporting a 13-0 record, having registered 10 consecutive shutouts and outscoring opponents 52-1.
The Patriots are also undefeated in District 4A-4, sporting a 5-0 mark, winning those contests by a combined 25-0.
Metro Christian also has four victories over 6A teams, including Stillwater, Enid and Moore while winning the Stillwater Cup tournament.
All that success is despite losing their leading scorer, Kyndall Campbell, in the fifth game of the season, against Enid at the Stillwater tournament, due to a torn ACL. Campbell, a senior, hadn't completed either of the two previous seasons due to other knee injuries and topped the club with seven goals when hurt, again out for the year.
So others have had to step up. Karsyn Combs had two goals against Wagoner and now leads the team with 13, along with four assists, while Sydney Maddox, who also scored against Wagoner, has nine goals and three assists.
"She's played really well this year, especially after we lost Kyndall," Metro coach Curtis Cook said of Combs. "She's really come on and given us a boost up top."
As for their success in keeping the ball out of their own net, the Patriots are led by defenders Lauren Bingham and Rhianna Simoni, as well as goalkeeper Tatum Sanders.
"Defense has played phenomenal all year," Cook said. "The girls back there played really well, our keepers have played real well all season. They're just stingy, they don't give up a whole lot back there and I think we're getting better every day."
The Patriots have another big game Thursday night at home against Fort Gibson, which is also unbeaten in the district, so the game will determine the 4A-4 champion. Cook is confident in his team, especially since it is Senior Night and it is sure to be emotional, as Campbell, fresh off her knee surgery, will be there to be honored with the other seniors.
"It's a team that has got a lot of character and heart and they just play for each other," Cook said. "It's been fun to be around them and I'm blessed to watch them play this year."
— John Tranchina, for the Tulsa World