WAGONER — Entering the fourth quarter of Friday night's Class 4A quarterfinal playoff game between Wagoner and Tuttle, Braden Drake had scored 32 touchdowns this season.
But his 33rd score of the year is one he and Bulldog fans will remember for quite some time.
Drake took a handoff and raced 72 yards to the end zone with 30 seconds to play to snap a tie, completing a final-quarter comeback for the Bulldogs in a 21-14 victory at W.L. Odom Stadium.
Drake's touchdown sends the top-ranked Bulldogs into next week's semifinals against No. 6 Cushing, with the contest to be played on Wagoner's home field.
After Wagoner had knotted the game at 14-14 on a 34-yard touchdown pass from Sawyer Jones to Chase Nanni with 1:40 remaining in the game, the Bulldogs defense forced a punt by No. 5 Tuttle (11-2) that rolled out of bounds at the Wagoner 28.
On the Bulldogs' ensuing offensive snap, Drake snaked his way through the Tigers' defensive front before breaking free in the secondary and going untouched 72 yards for the game-winner.
"I cut back a couple of times and found an open hole, then I knew I had to score," said Drake, who finished with 187 yards on 24 carries.
Was it his most important touchdown of the season?
"Definitely," the senior tailback said. "We needed it right then."
After Wagoner forced the punt, Bulldogs coach Dale Condict had no question in his mind that he was going to give the ball to Drake to start the next offensive series.
"I knew when we got the ball back that we were going to run that play," Condict said of Drake's carry that ended up being the game-winning score.
Wagoner was nursing a 7-0 lead in the fourth quarter, thanks to Drake's 5-yard touchdown scamper just before halftime.
But the final 12 minutes featured two touchdowns from each team as the lead see-sawed in the final four minutes.
Tuttle finally broke into the scoring column with 10:34 to go in the contest on a 6-yard scoring strike from Jayden Seebold to Harley Andrews.
That touchdown came one play after a 40-yard pass completion from Seebold to Hunter Anderson, who caught the ball as he was falling to the ground after the ball was deflected by a Wagoner defender.
The Tigers then grabbed a 14-7 lead seven minutes later when Seebold scrambled long enough to find tailback Canon West for a 20-yard touchdown pass.
That TD was set up by a Wagoner pass interference penalty on the previous play, one of 10 flags thrown on the Bulldogs for 119 penalty yards.
Wagoner's defense did intercept Seebold three times, twice in the first half, to keep the Tigers scoreless entering the final quarter.
The Tigers managed just 47 net yards rushing on 20 attempts by a potent Wagoner defense that kept the Bulldogs in the game after penalties stymied several Wagoner offensive possessions.
WAG — Braden Drake 5 run (Ethan Muehlenweg kick), 0:25
TUT — Harley Andrews 6 pass from Jayden Seebold (Legg kick), 10:34
TUT — Canon West 20 pass from Seebold (Legg kick), 3:47
WAG — Chase Nanni 34 pass from Sawyer Jones (Muehlenweg kick), 1:40
WAG — Drake 72 run (Muehlenweg kick), 0:30
First Downs — TUT 13, WAG 16. Rushes-Yards — TUT 20-47, WAG 42-230. Comp-Att-Int — TUT 17-26-3, WAG 5-10-1. Passing Yards — TUT 175, WAG 76. Fumbles-Lost — TUT 0-0, WAG 2-0. Penalty Yards — TUT 5-40, WAG 10-119. Records — TUT 11-2, WAG 12-0. Total Yards — TUT 222, WAG 306. Punts-Avg. — TUT 4-39.8, WAG 3-28.3.
---
View from the sidelines: Tuttle at Wagoner
View from the sidelines: Tuttle at Wagoner
Wagoner vs Tuttle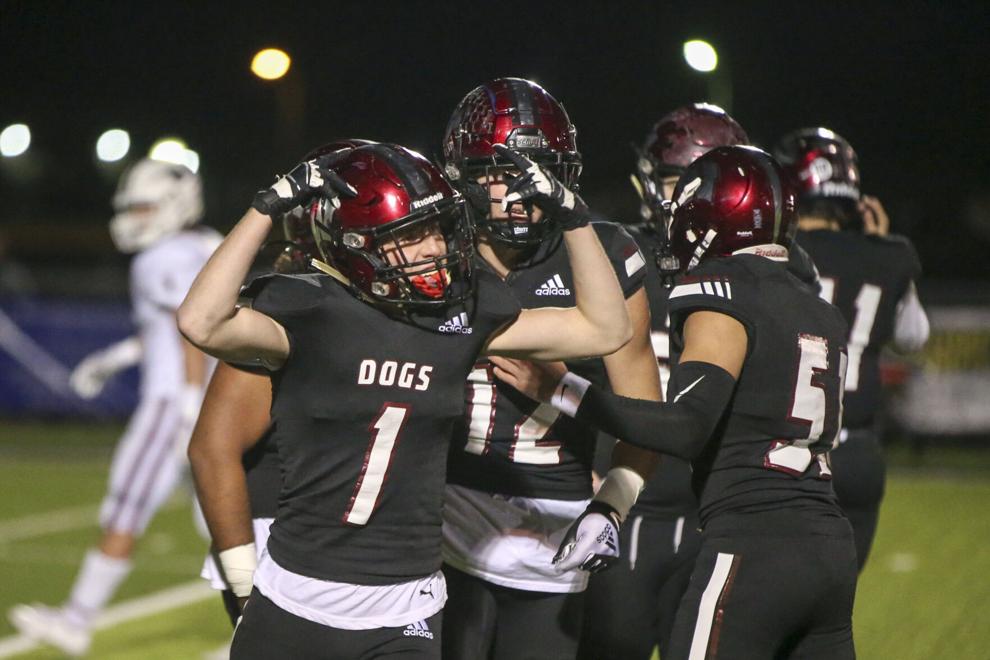 Wagoner vs Tuttle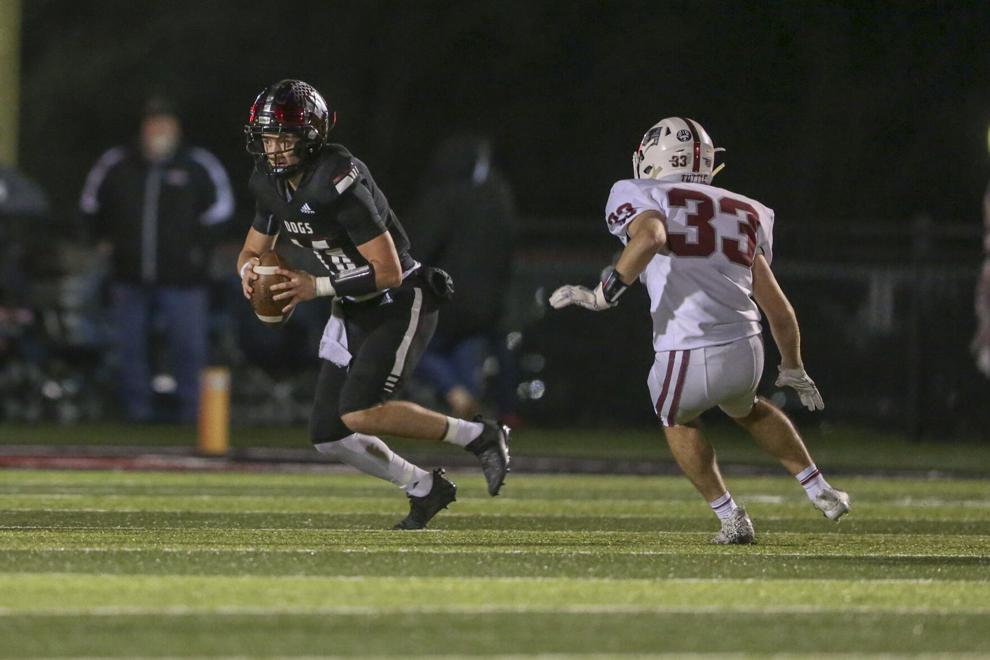 Wagoner vs Tuttle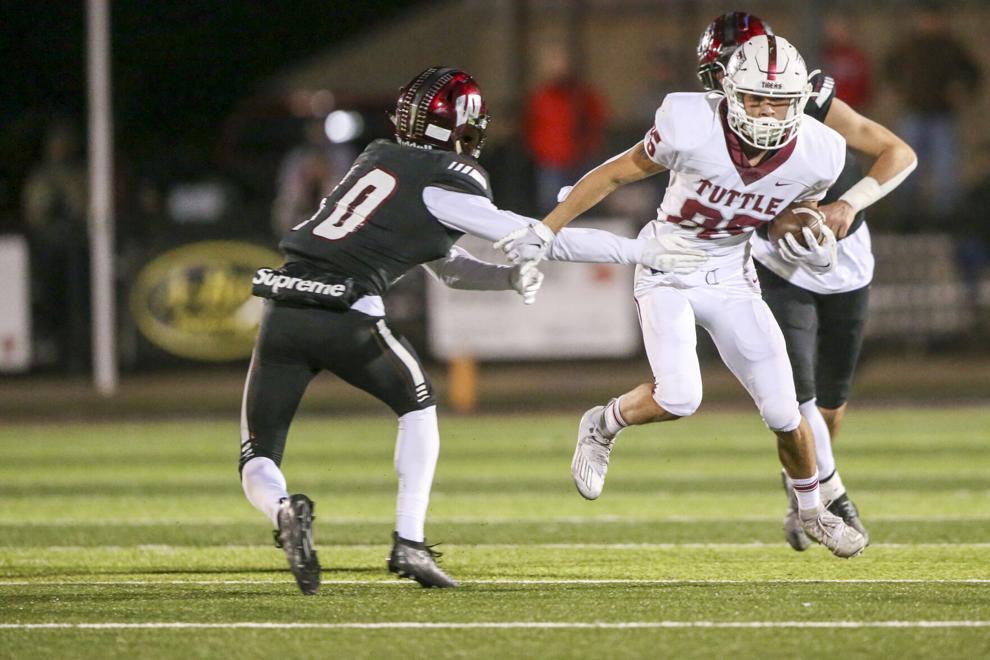 Wagoner vs Tuttle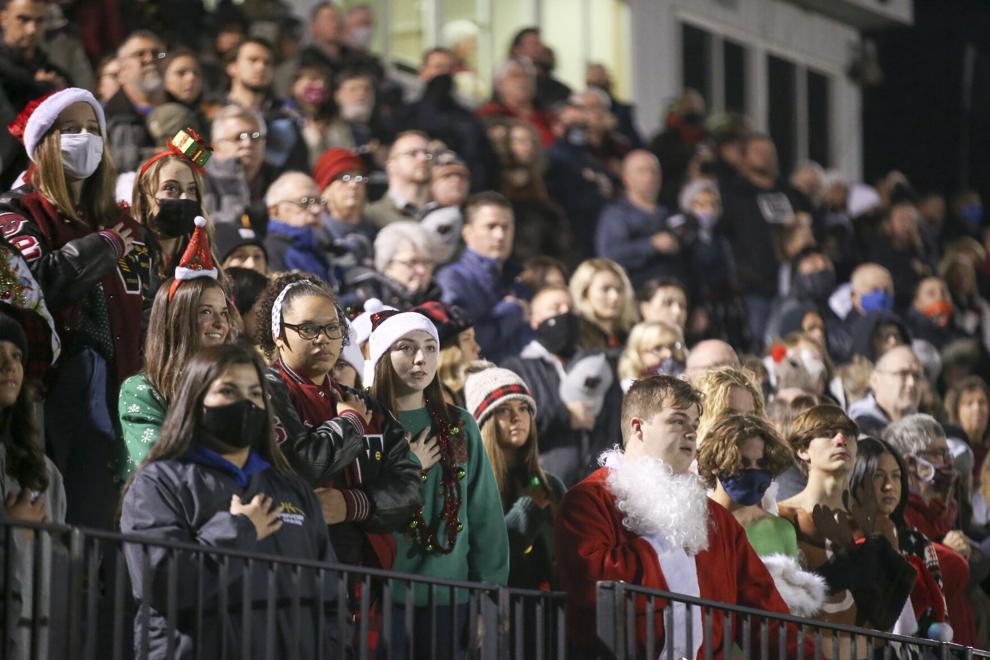 Wagoner vs Tuttle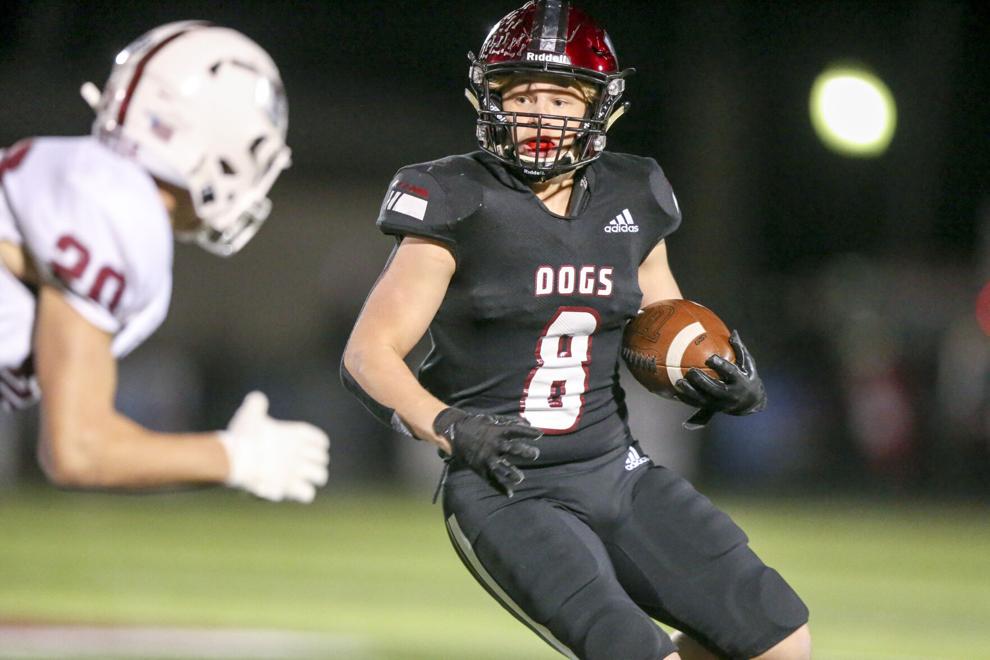 Wagoner vs Tuttle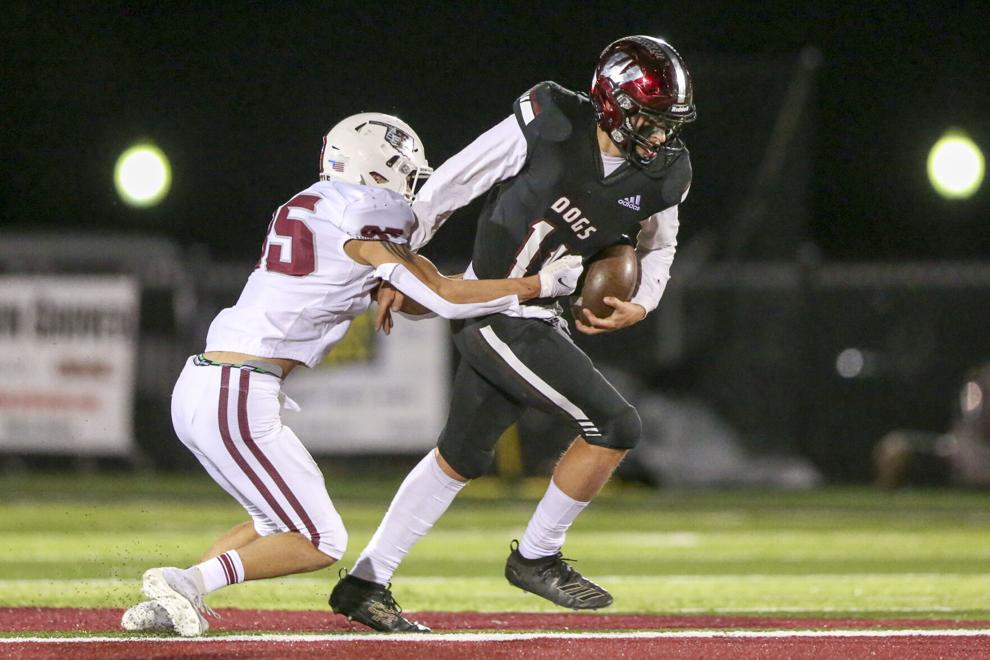 Wagoner vs Tuttle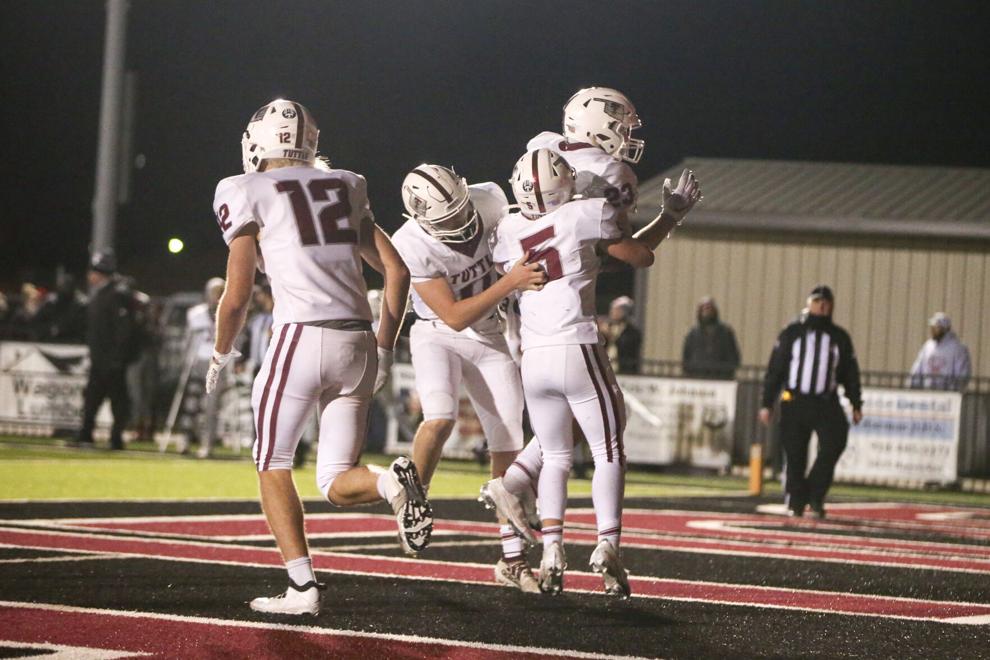 Wagoner vs Tuttle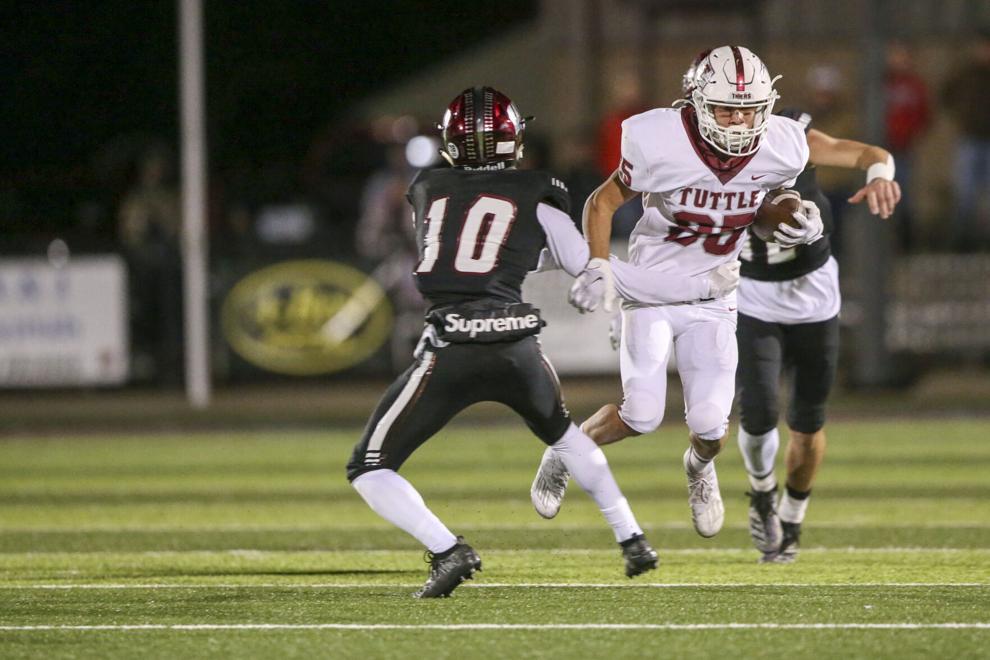 Wagoner vs Tuttle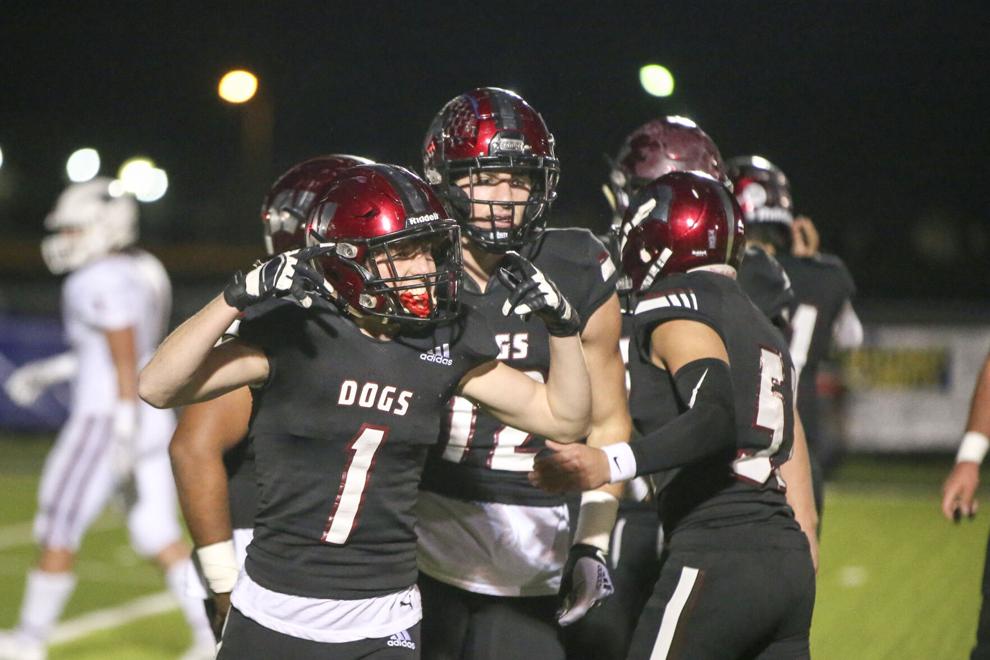 Wagoner vs Tuttle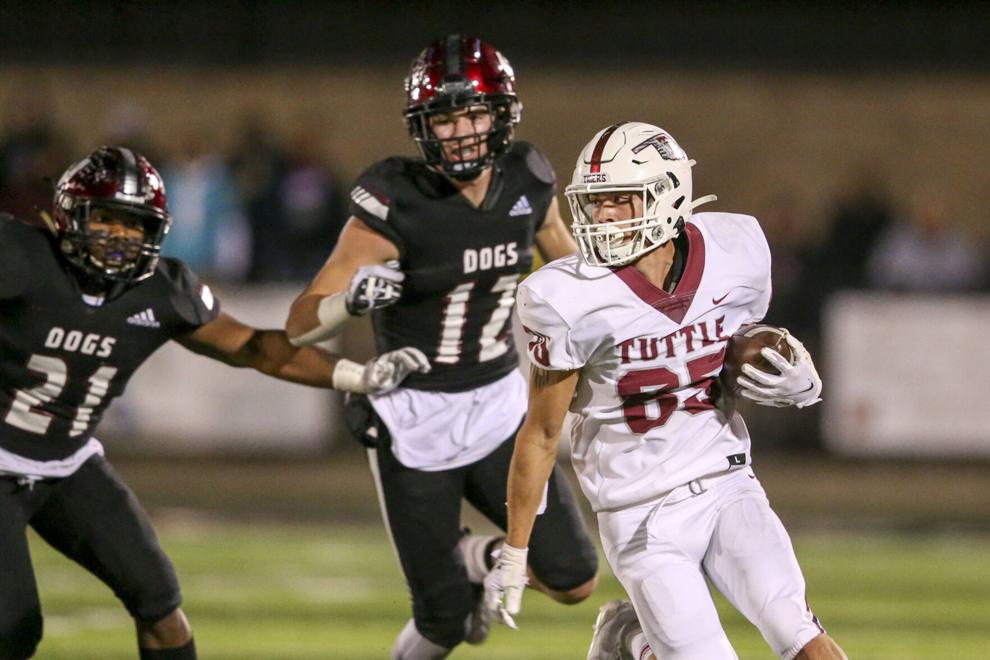 Wagoner vs Tuttle (copy)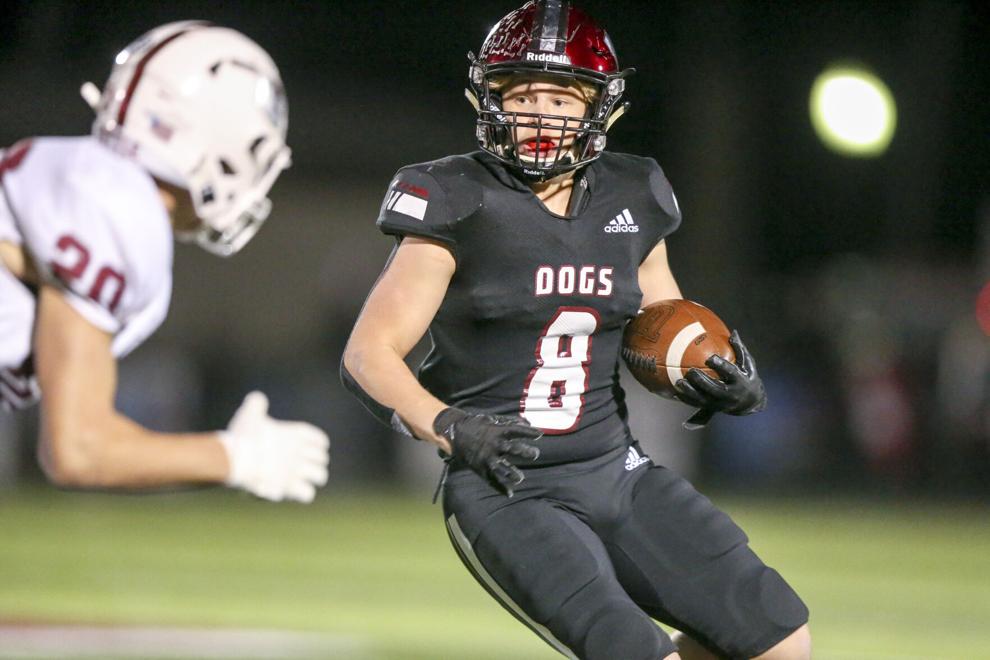 Wagoner vs Tuttle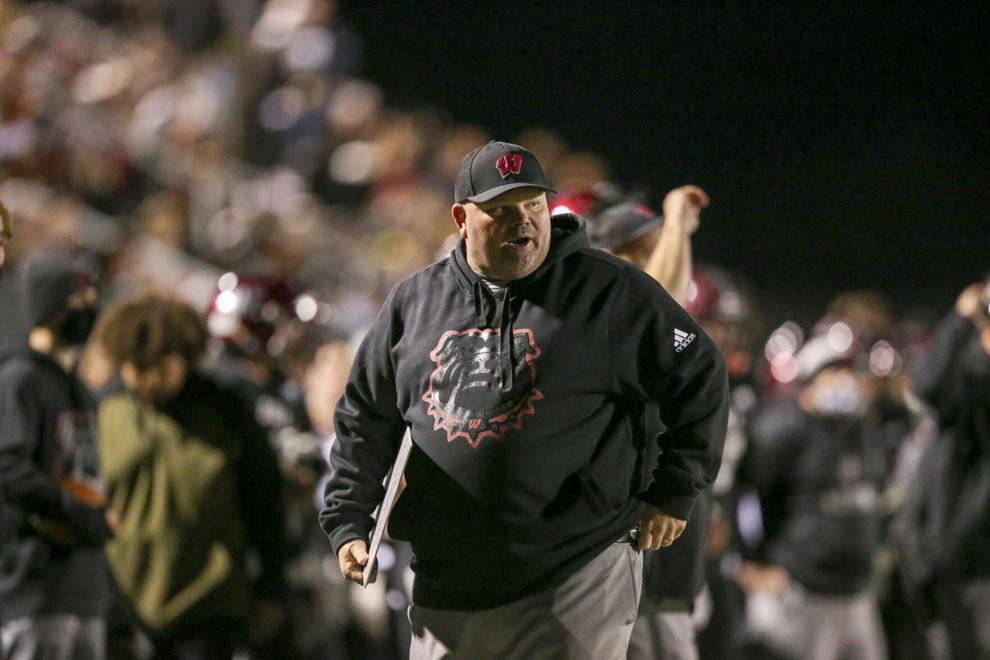 Wagoner vs Tuttle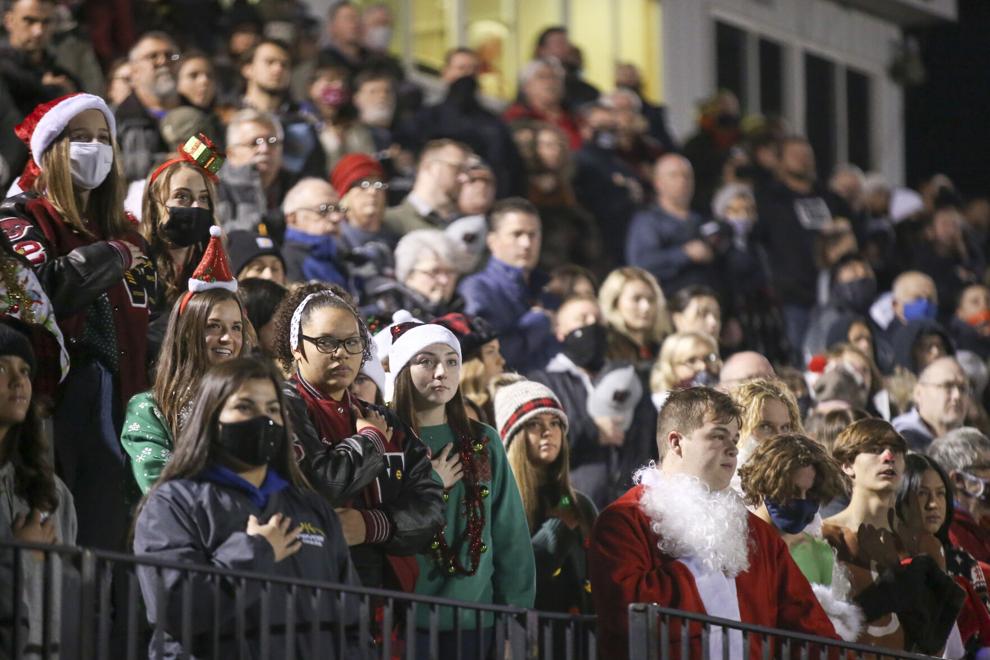 Wagoner vs Tuttle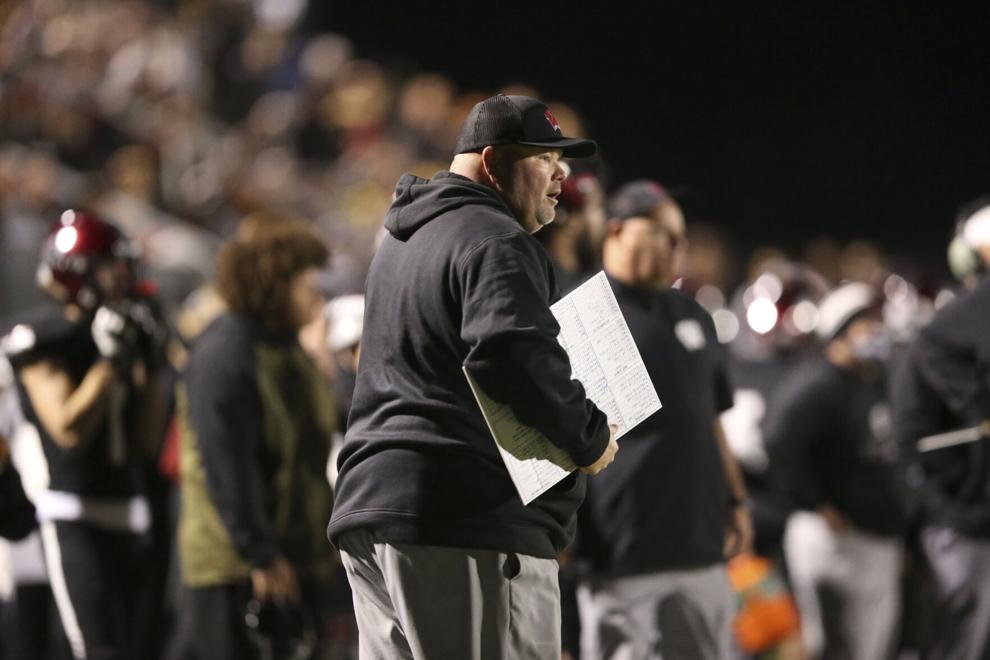 Wagoner vs Tuttle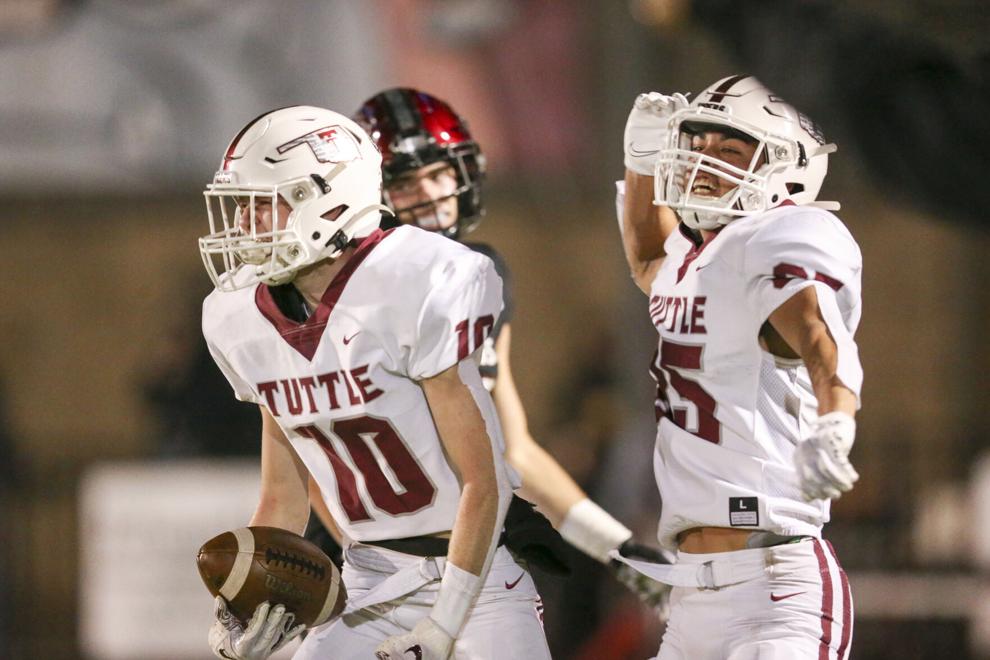 Wagoner vs Tuttle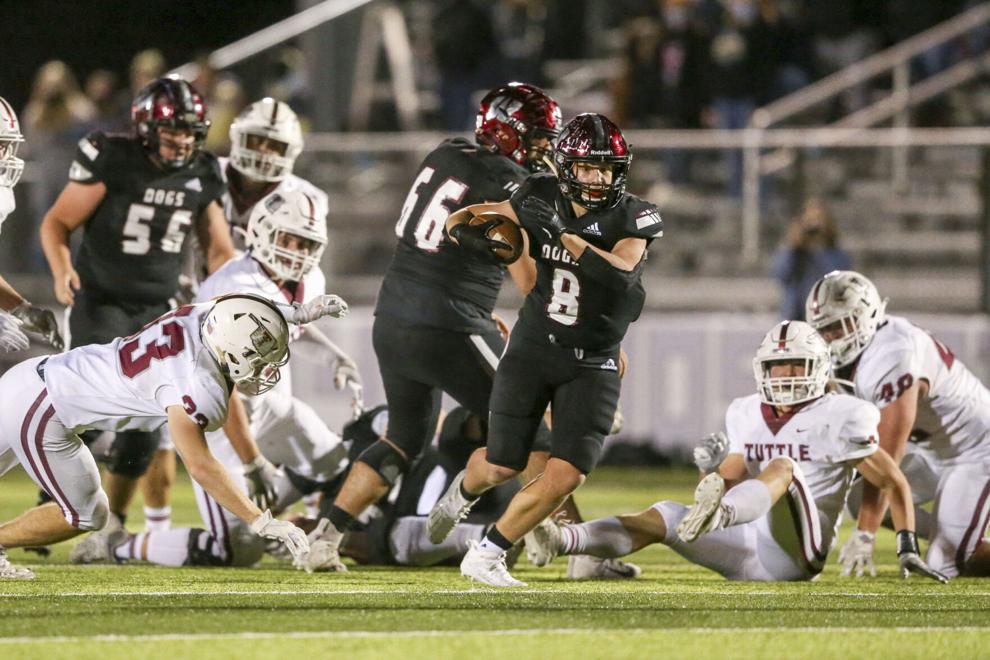 OKPrepsExtra.com: Home to everything high school sports