BROKEN ARROW — Grant Lohr and his Jenks teammates all had smiles as they celebrated for a few moments on the field after their 39-15 victory over top-ranked Owasso in the Class 6AI semifinals Friday night at Memorial Stadium.
But it wasn't as huge of a celebration as one might expect after avenging a loss in last year's state final and defeating a team that had a 24-game winning streak.
That's because the Trojans expected to win.
"I heard we were the underdogs, so I feel like we shocked a lot of people," Lohr said. "Didn't shock us at all."
Lohr was a big reason that the second-ranked Trojans (10-1) are advancing to the state final, for the third year in a row, on Dec. 5 at the University of Central Oklahoma's Wantland Stadium against Saturday's Union-Edmond Santa Fe winner. Lohr had 23 rushes for 185 yards and three touchdowns.
Lohr said about the Trojans offensive line, led by Oklahoma State commit Logan Nobles, "The holes they gave me, they were winning all night. It was amazing, they were fighting for me all night. I feel like I returned the favor for them."
Jenks, which led 26-7 at halftime, outgained Owasso 352-208. The Trojans defense came up with all of the game's four turnovers and produced a safety.
"Owasso is an outstanding football team," Jenks coach Keith Riggs said. "I'm really proud of our guys. Our coaches had great game plans, but no matter how good your plans are, the kids have got to execute, and our kids executed tonight. They played with intensity, effort and focus, and did exactly what we asked them.
"They (Rams) have got playmakers everywhere, a lot of good receivers, they run the ball well. Our game plan was (to give up) no big plays, really they only had one or two. We forced them to throw the ball downfield and we got some picks off that."
Last year's loss to Owasso in the state title game helped fuel the Trojans.
"I still remember losing to Owasso 14-6 last year, but I feel the whole team carried that on the field tonight," Lohr said. "All that experience helps."
It was fitting for Jenks that Lohr scored the clinching TD on a 1-yard run that made it 36-15, following Nobles and guard Milton White, with 5:27 left. Lohr set up the drive with an interception.
"He does it all for us," Riggs said. "He played with such great effort."
Jenks dominated in all three phases from the very start. The tone was set on the first snap when Jenks' AJ Brown recovered a fumble by Owasso's Cole Adams at the Rams 19. Two plays later, Stephen Kittleman fired a 16-yard TD pass to Ty Walls as Jenks led 7-0 after only 44 seconds.
"That was a game-changer right there, big momentum plays like that," Kittleman said.
Jenks' second TD came on Lohr's 22-yard run with 3:54 left in the first quarter, capping a six-play, 62-yard drive. Kittleman ignited the drive with a 27-yard pass to Waylon Adams on third-and-14.
Joey Havir's 36-yard punt pinned Owasso at its 1 early in the second quarter. On third-and-8 from the 3, Jenks end Colemon Thurber stuffed running back Derrick Overstreet in the end zone for a safety that made it 16-0.
On the first play after the ensuing free kick, Lohr scored on a 59-yard run as Jenks' lead grew to 23-0 with 8:56 left in the second quarter. At that point, the Trojans already had more points than any other Owasso opponent this season.
After Owasso (11-1) produced its first points on Emery Neeley's 2-yard TD run, Jenks answered as Max Paskvan kicked a 38-yard field goal that gave the Trojans a 26-7 lead going into halftime. Paskvan finished 3-of-3 on field goals.
The Trojans, who had possession for 31 of the game's 48 minutes, chewed up the first 7:54 of the second half with a drive capped by Paskvan's 22-yard field goal.
Owasso had a glimmer of hope after Austin Havens connected with Kelan Carney on a 47-yard TD pass and Trey Goins on the 2-point pass late in the third quarter to cut the Trojans' lead to 29-15. But Lohr's interception and third TD finished off the Rams.
"We can't be too content with this win," Lohr said. "It feels great against the defending state champions, but we still have another game next week to play."
---
View from the sidelines: Jenks defeats Owasso in 6AI semifinals
View from the sidelines: Jenks defeats Owasso in 6AI semifinals
Jenks vs. Owasso
Jenks vs. Owasso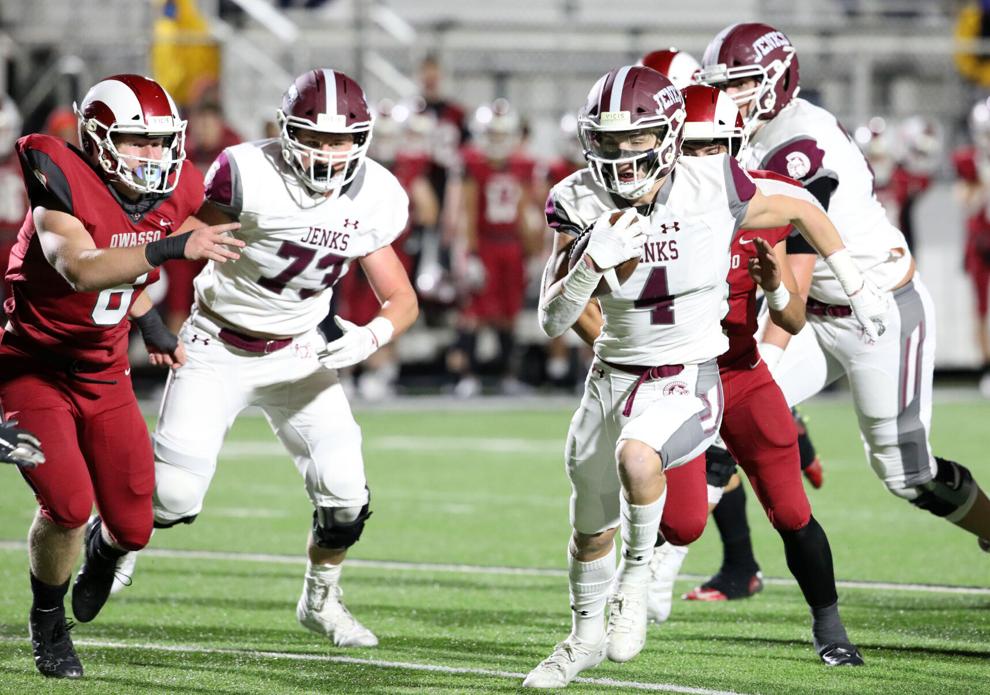 Jenks vs. Owasso
Jenks vs. Owasso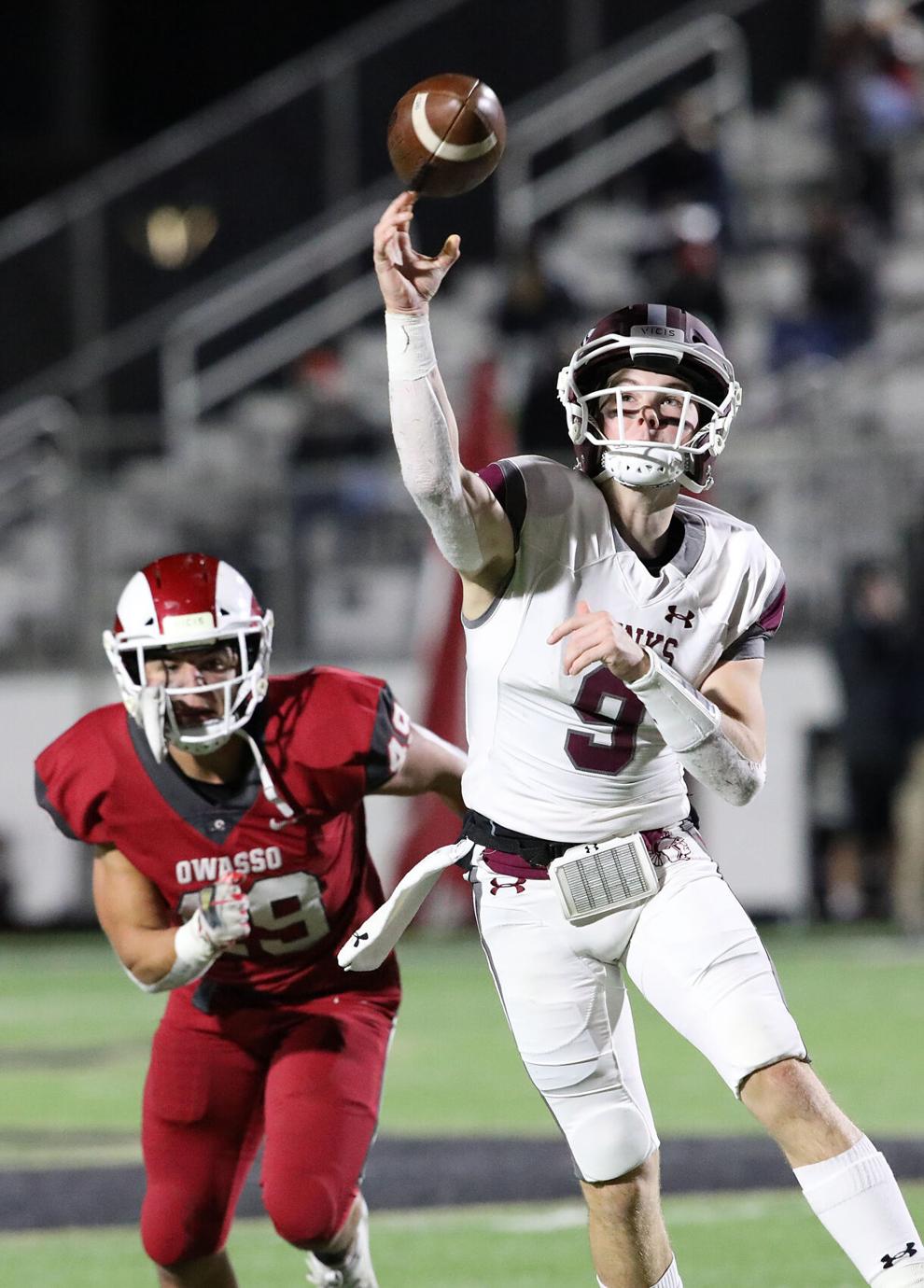 Jenks vs. Owasso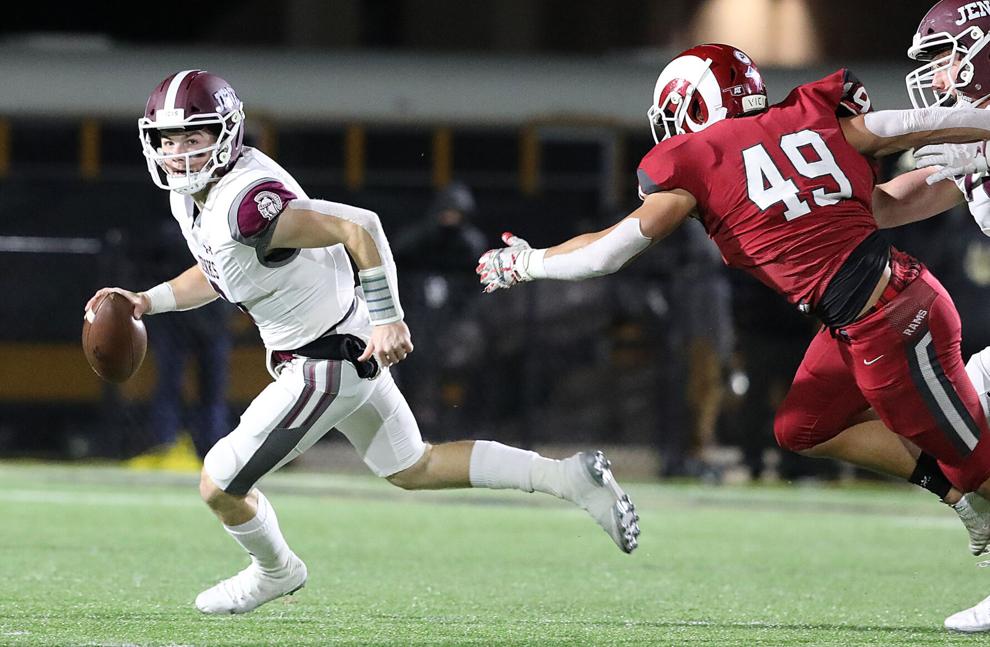 Jenks vs. Owasso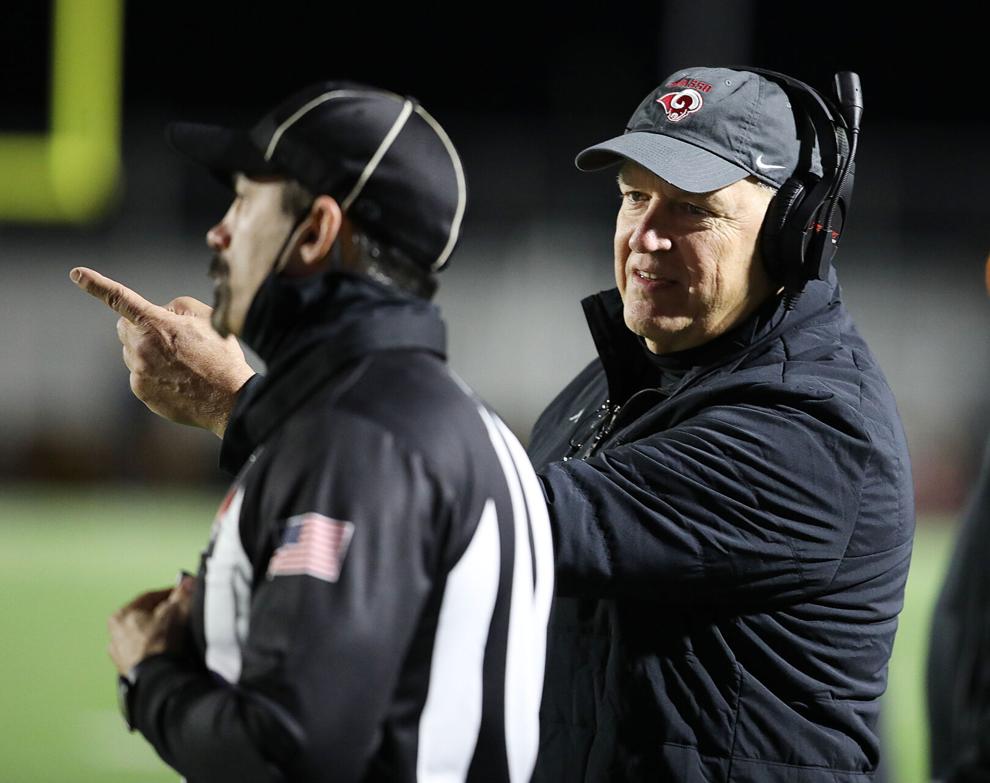 Jenks vs. Owasso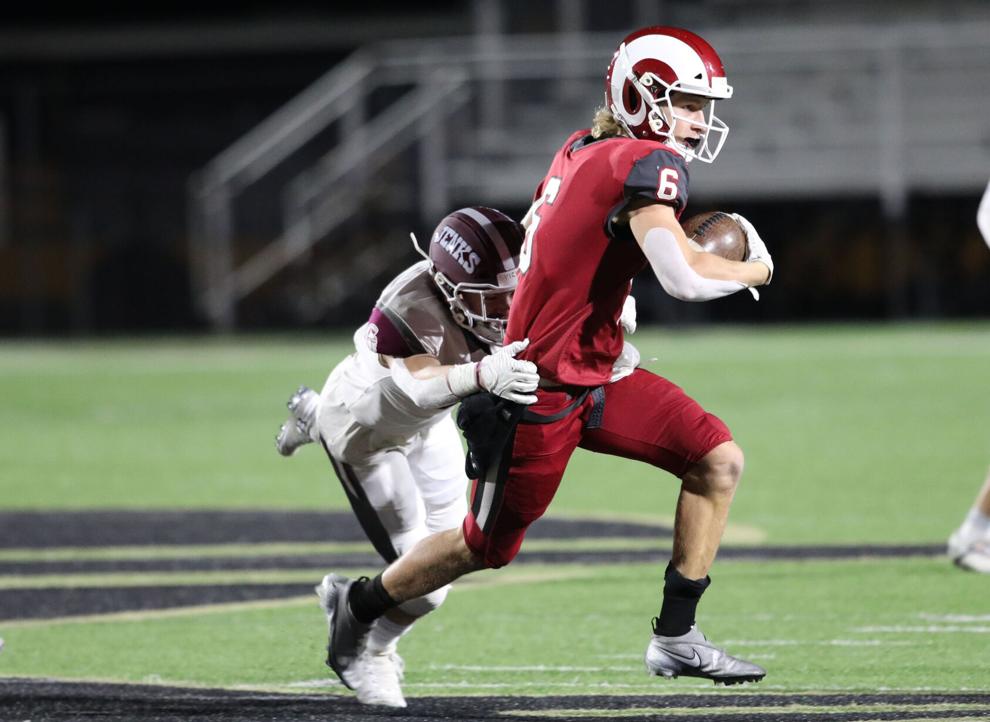 Jenks vs. Owasso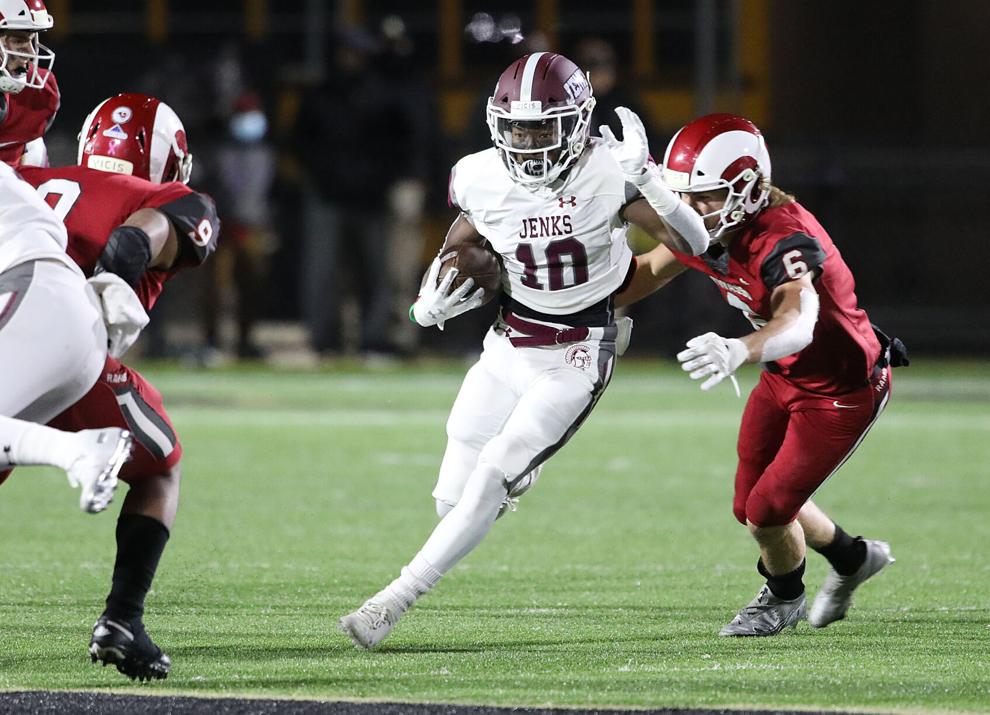 Jenks vs. Owasso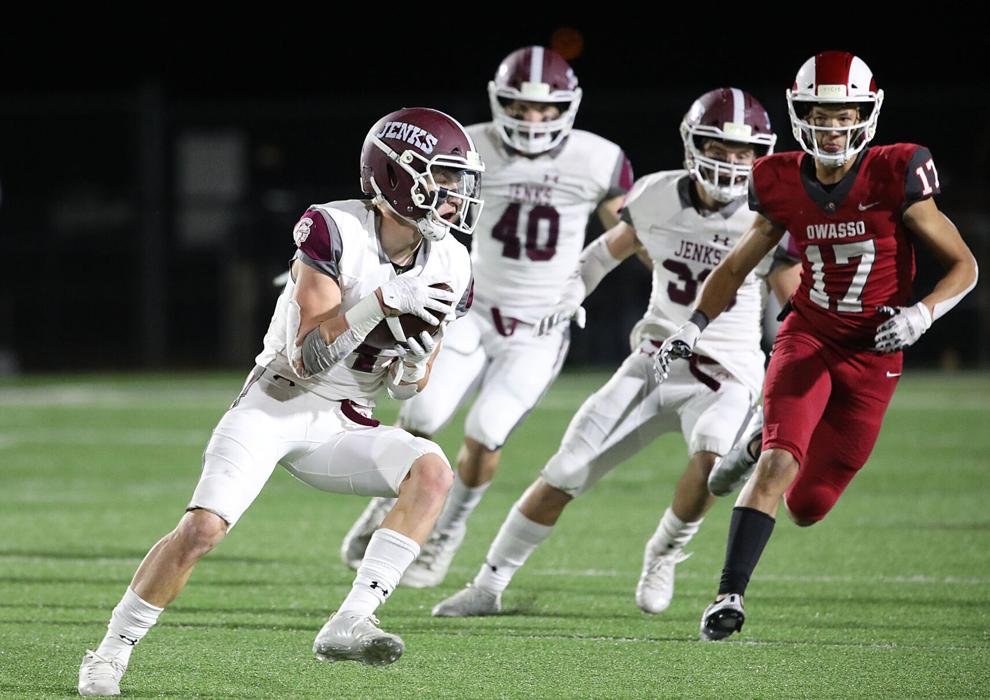 Jenks vs. Owasso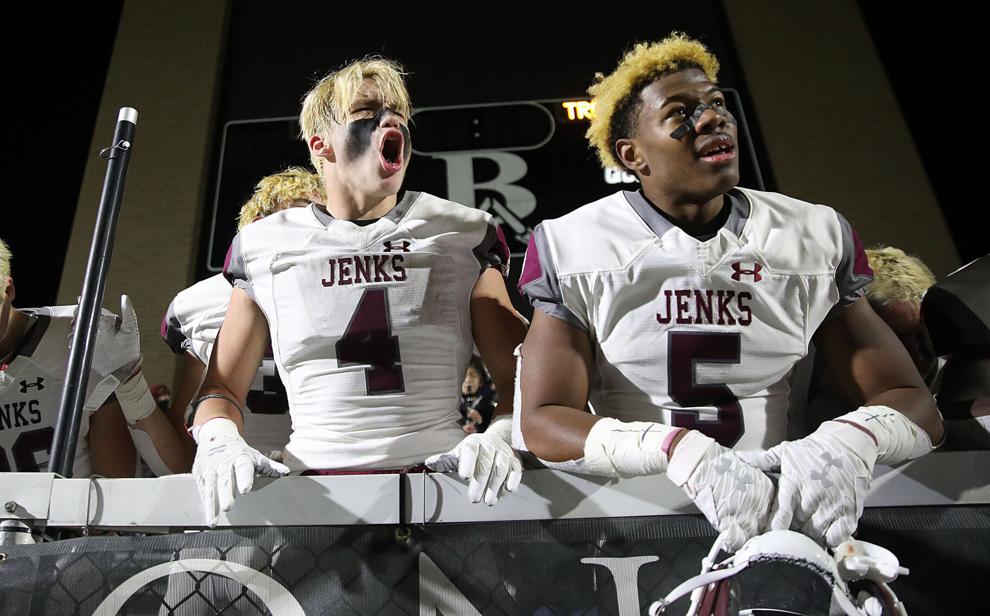 Jenks vs. Owasso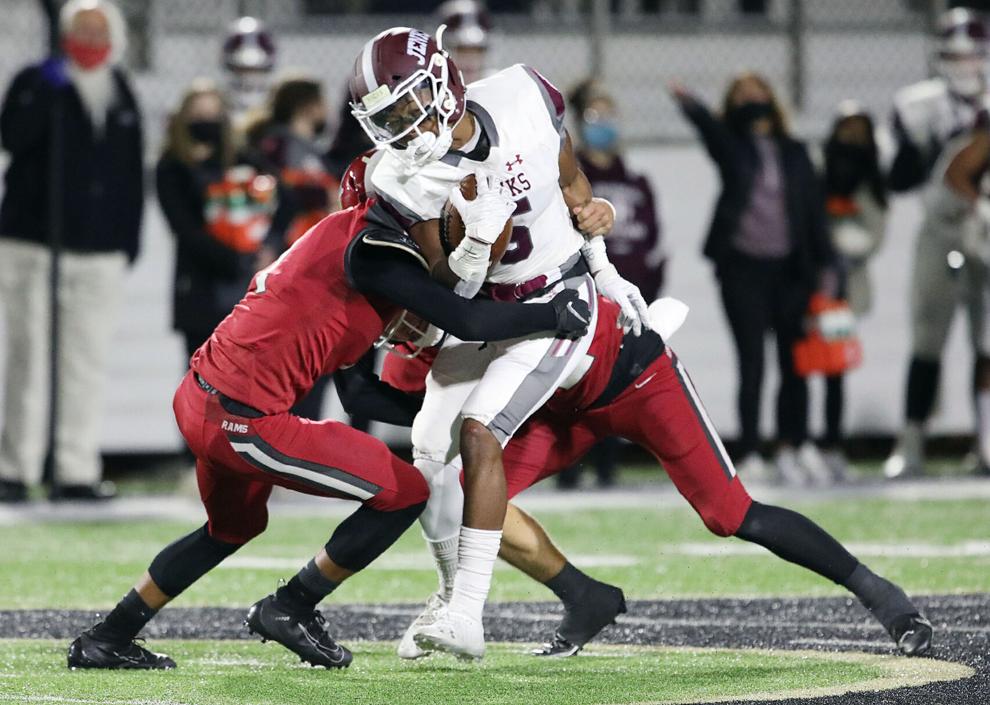 Jenks vs. Owasso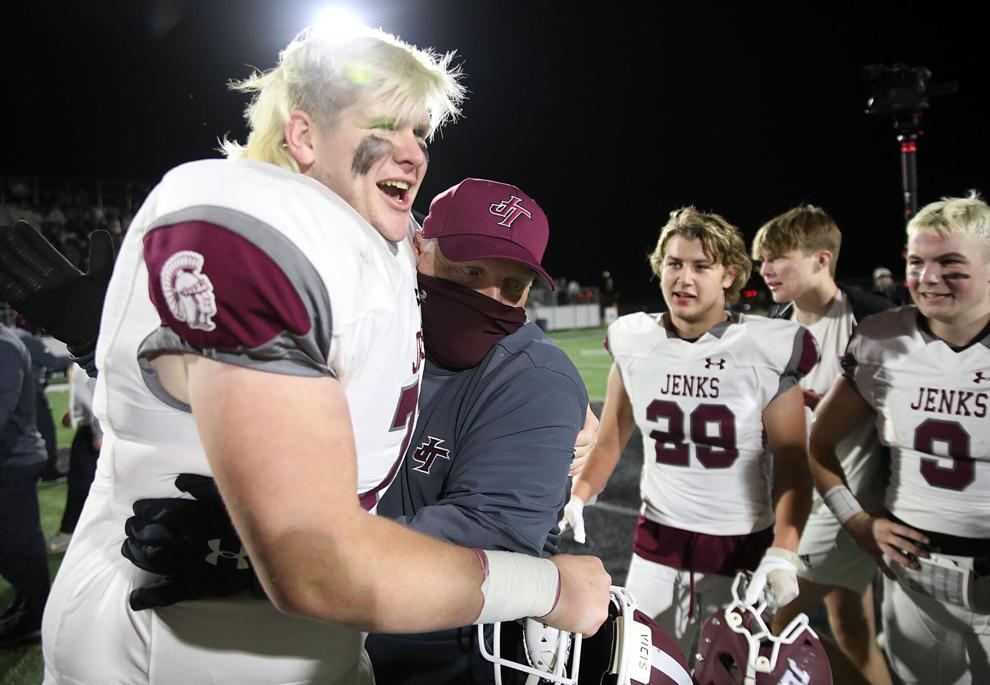 Jenks vs. Owasso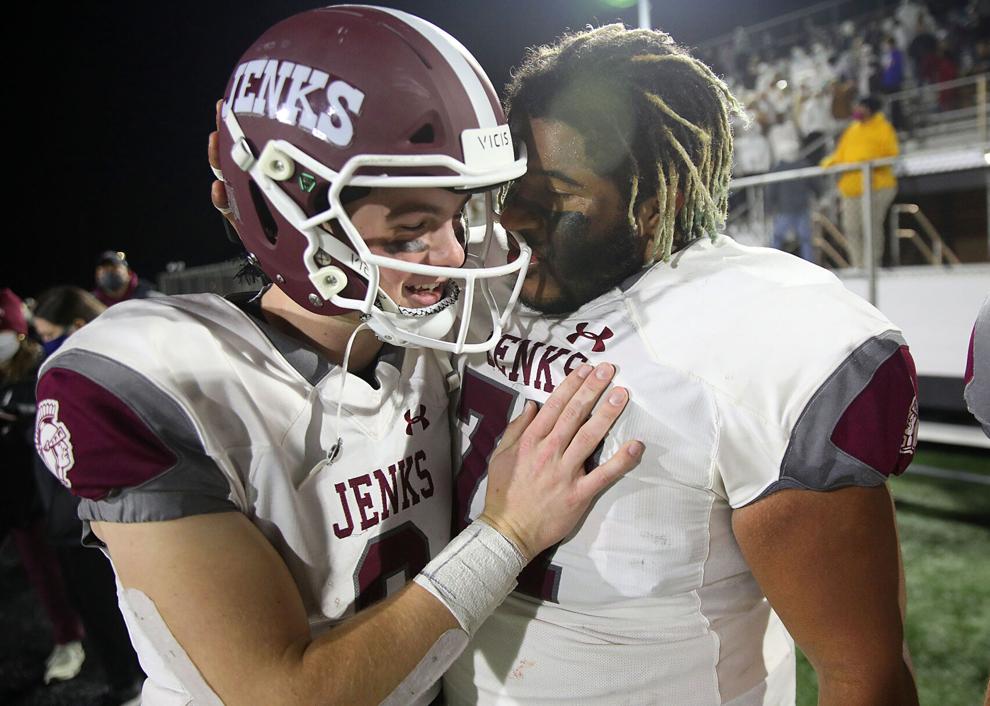 Jenks vs. Owasso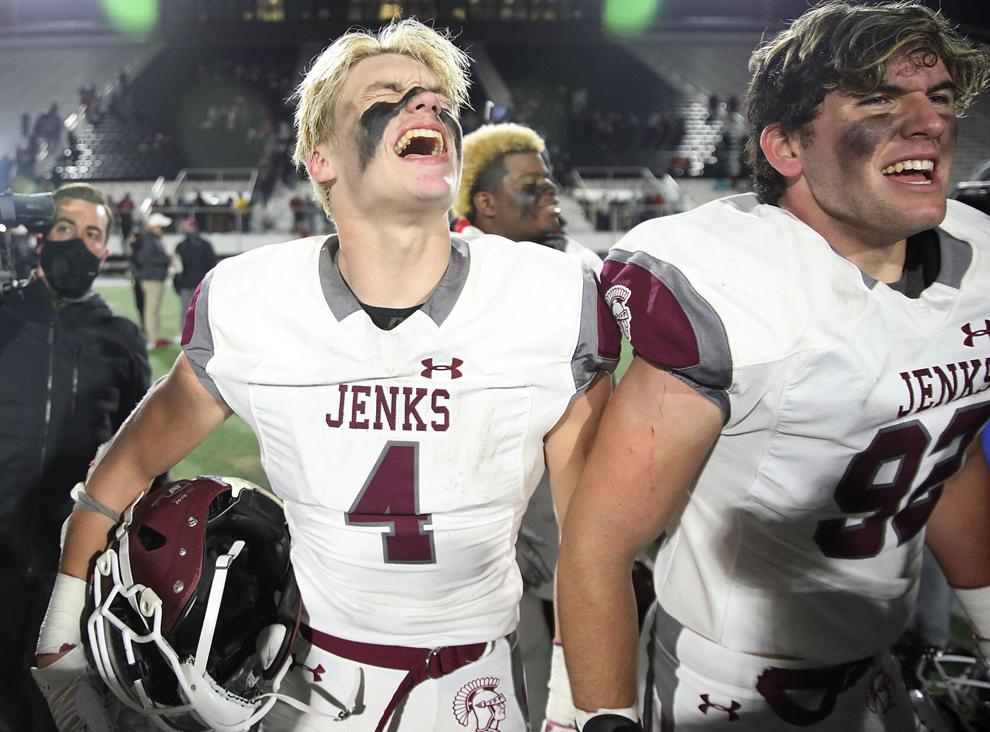 Jenks vs. Owasso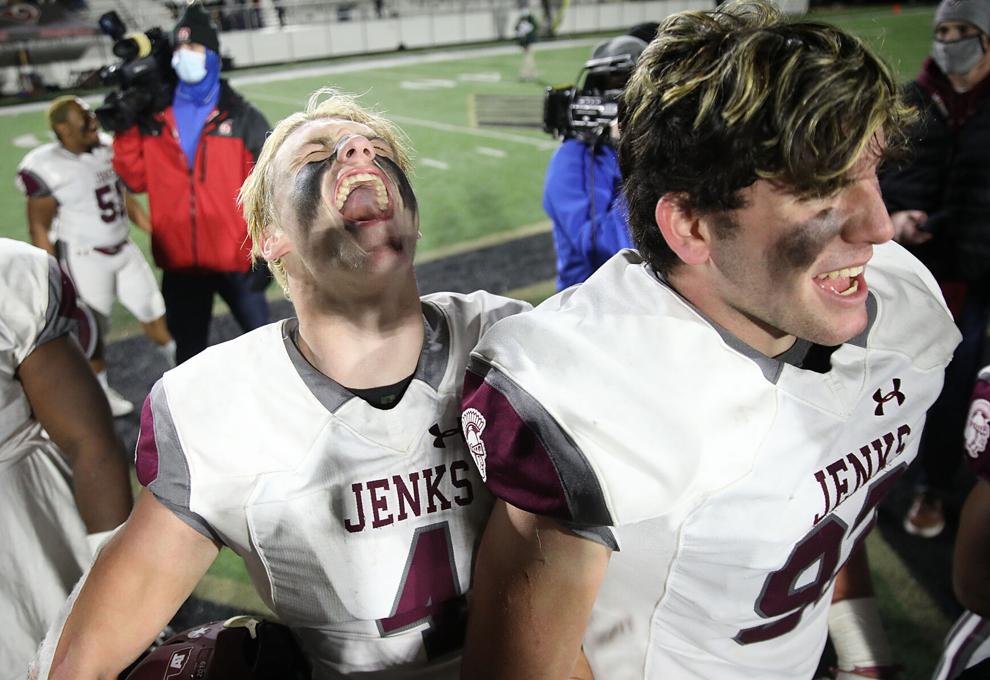 Jenks vs. Owasso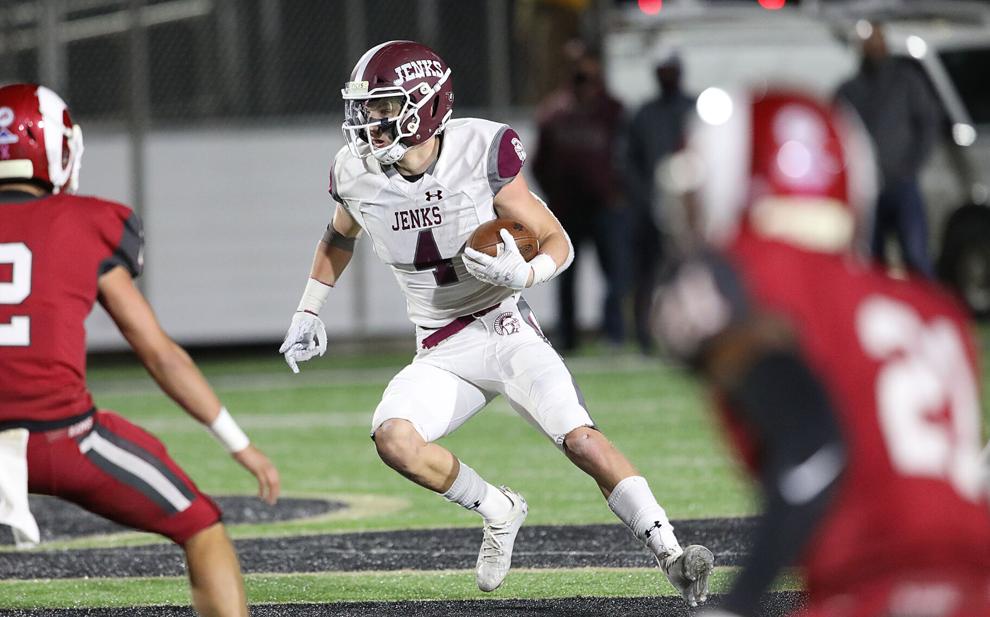 Jenks vs. Owasso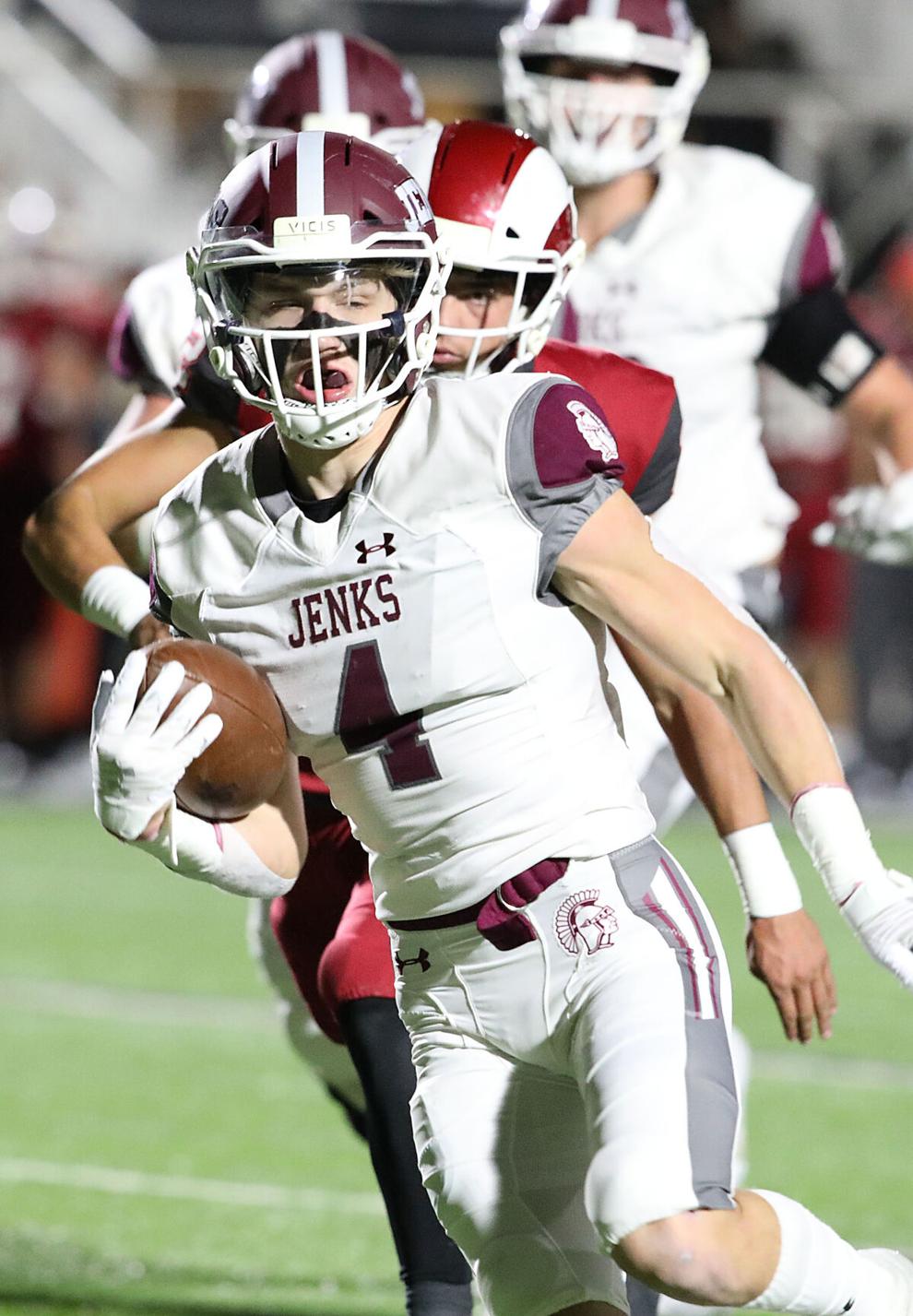 Jenks vs. Owasso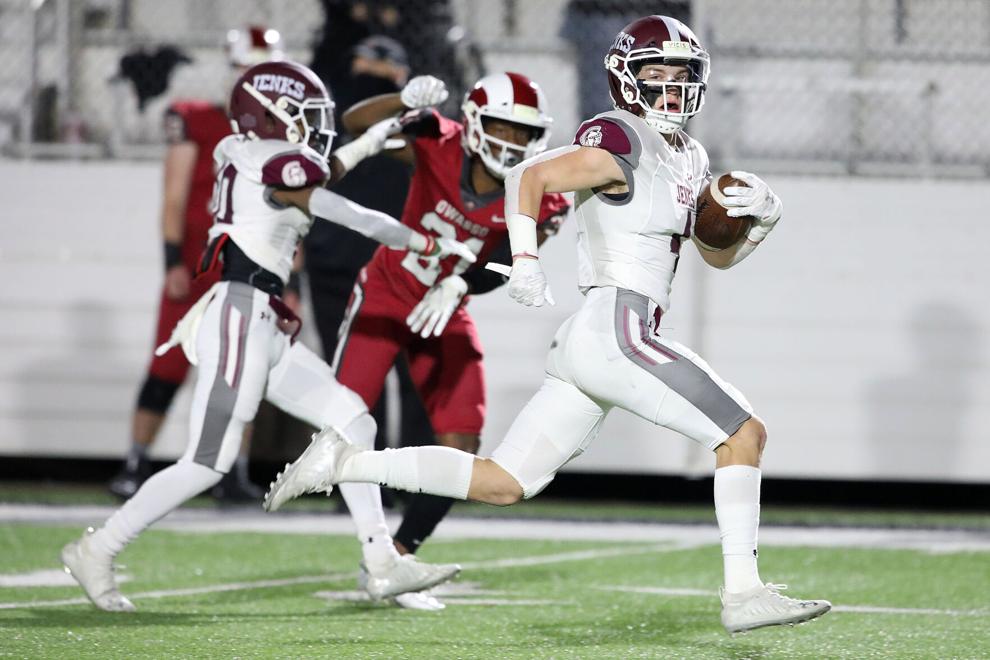 Jenks vs. Owasso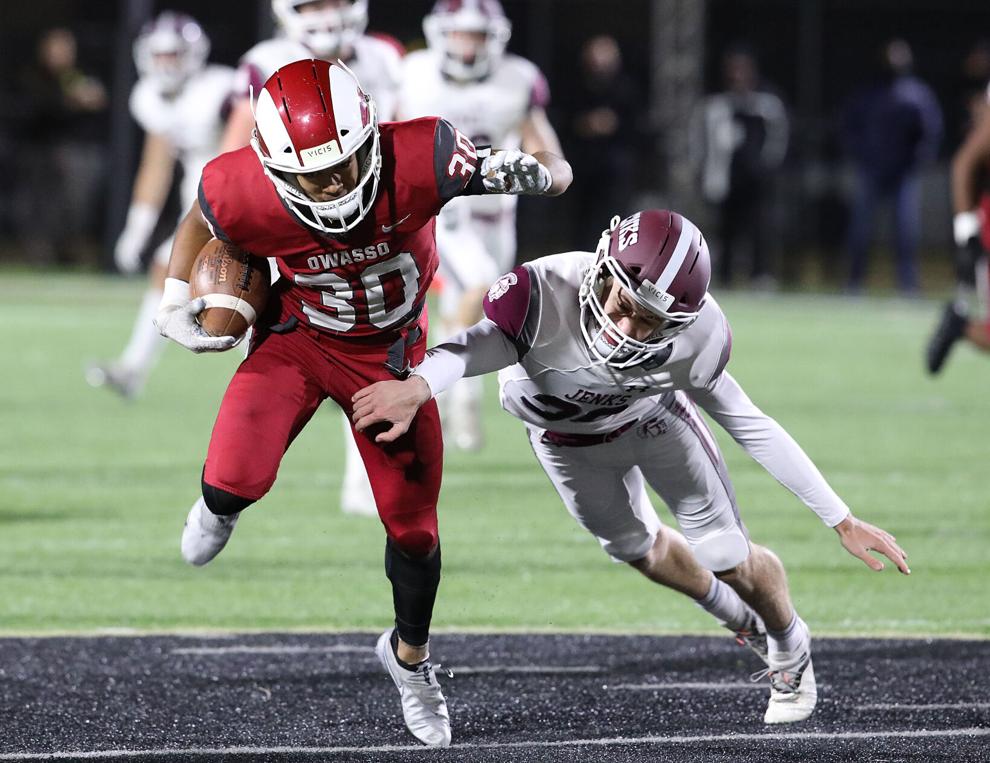 Jenks vs. Owasso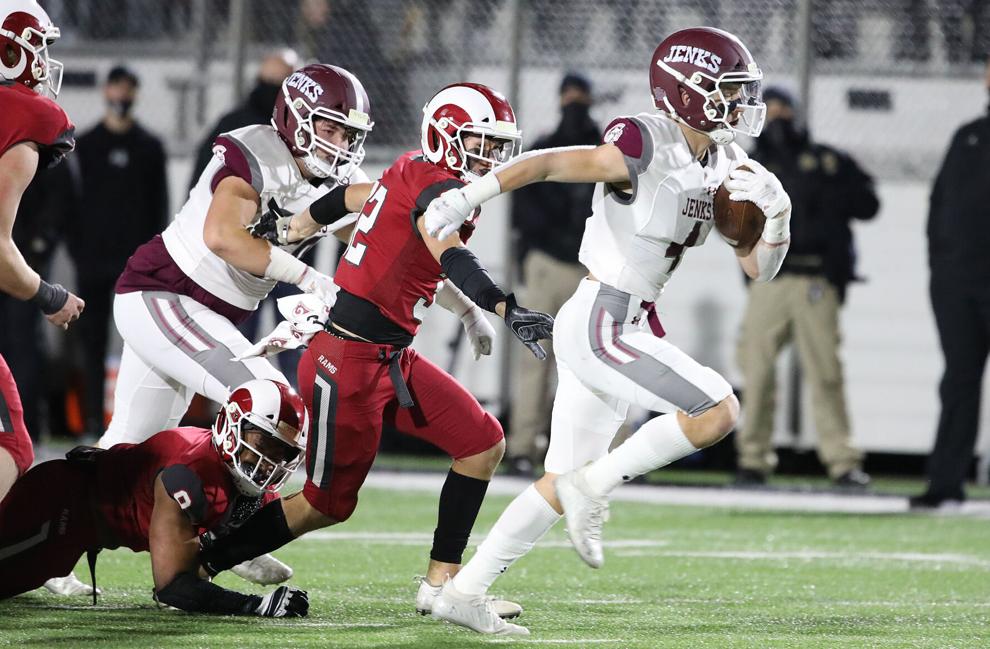 Jenks vs. Owasso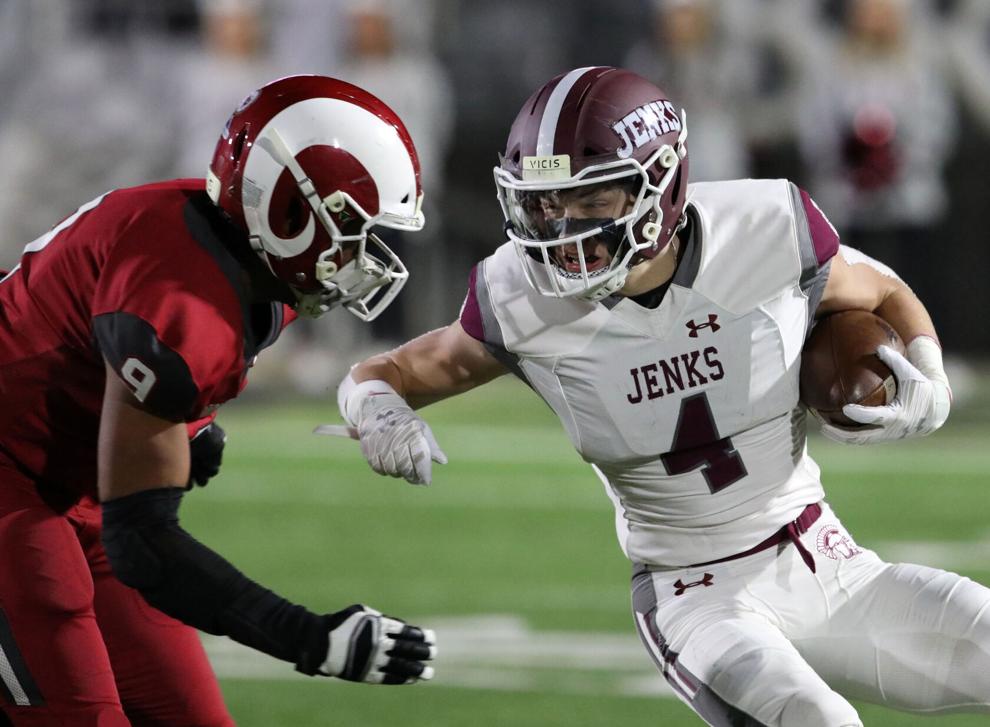 Jenks vs. Owasso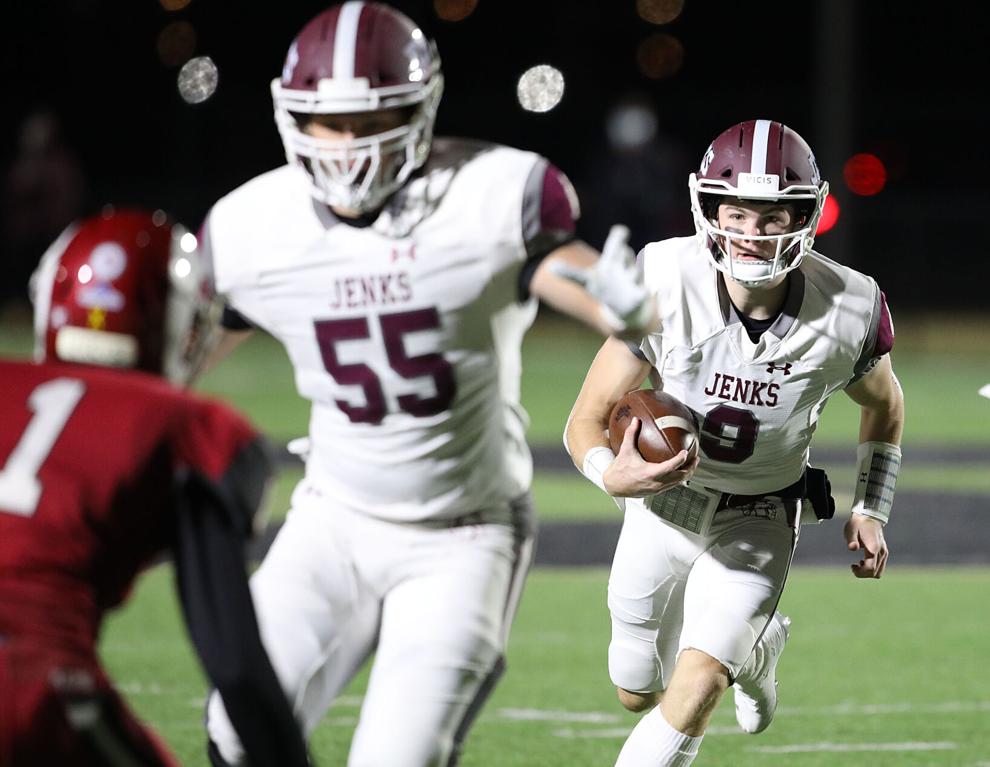 Jenks vs. Owasso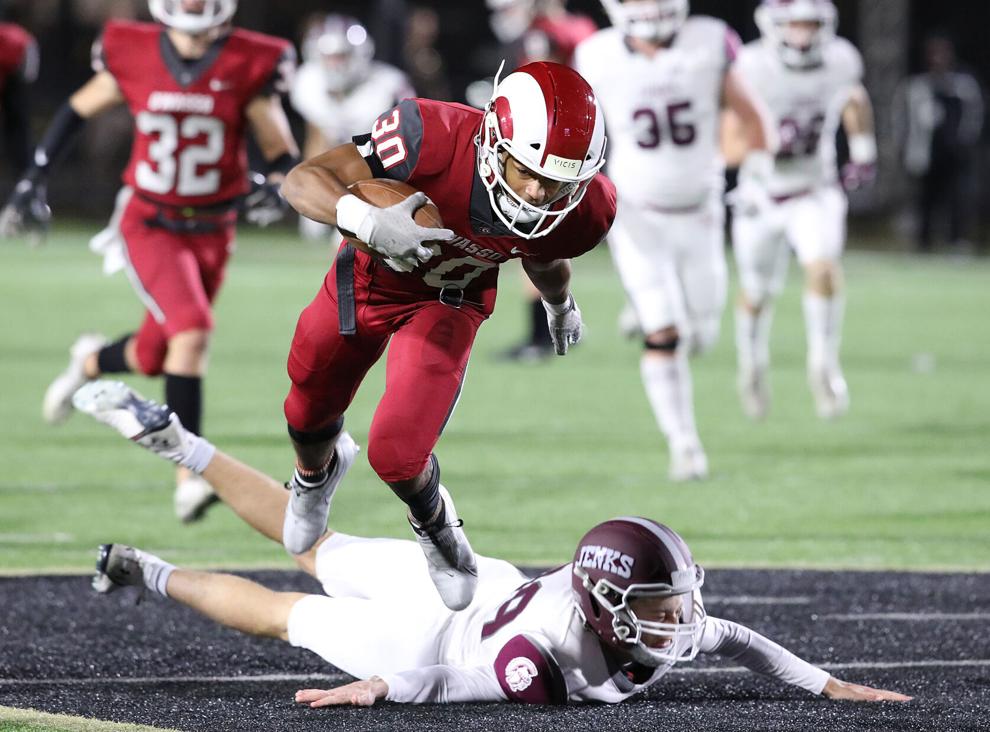 Jenks vs. Owasso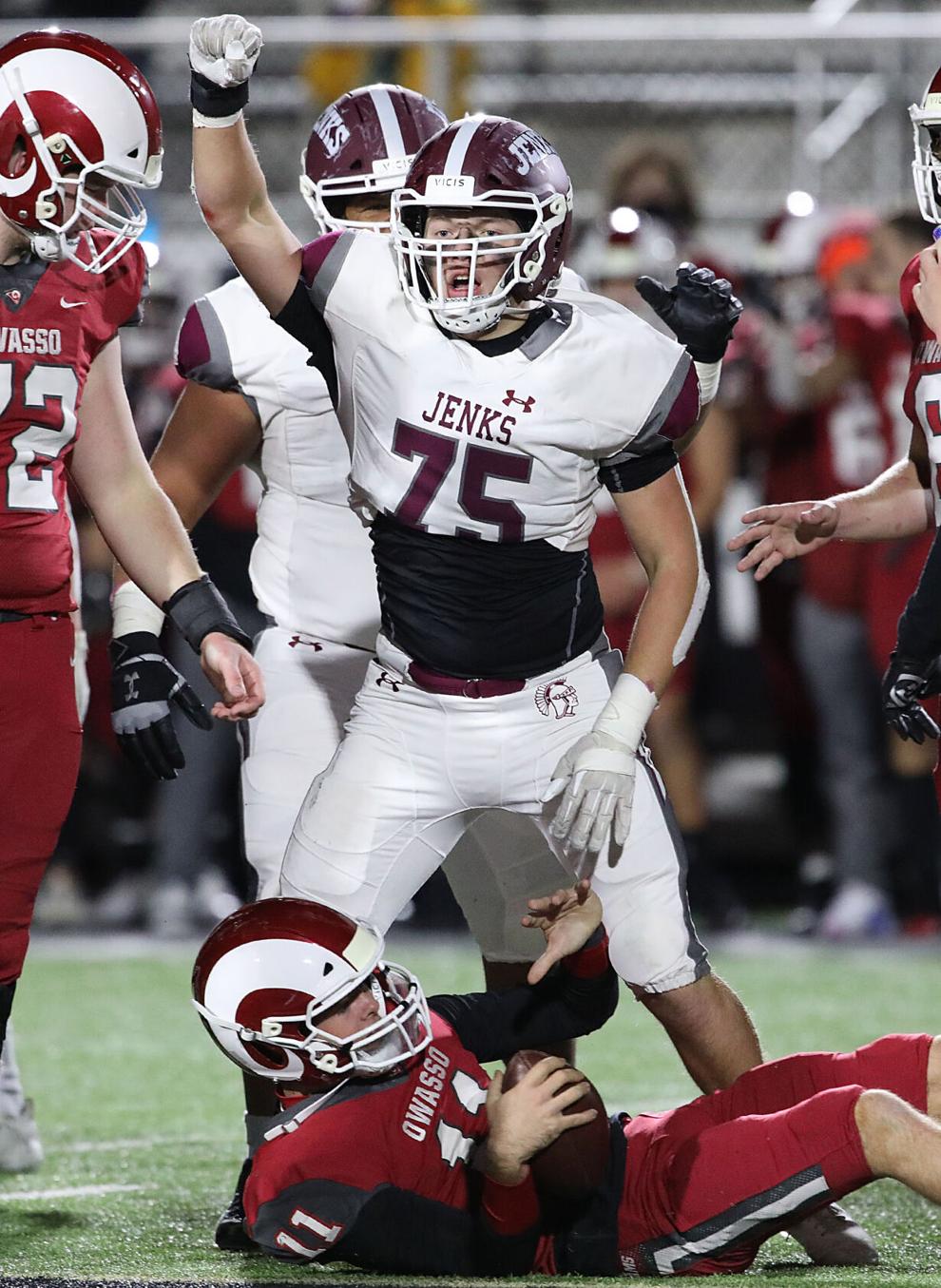 Jenks vs. Owasso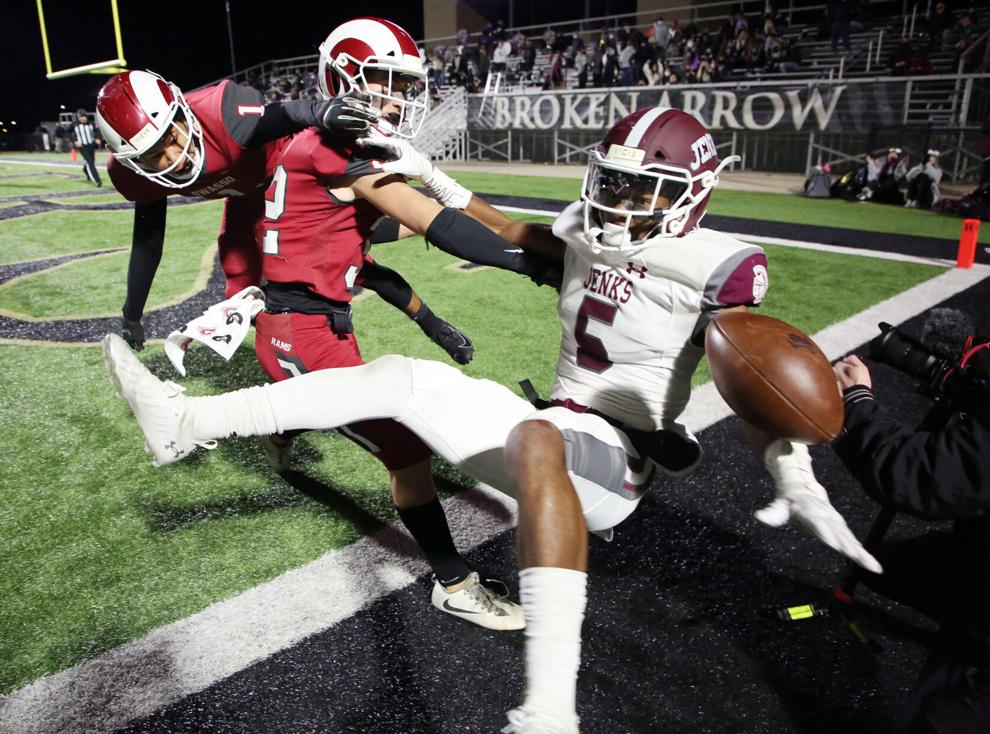 Jenks vs. Owasso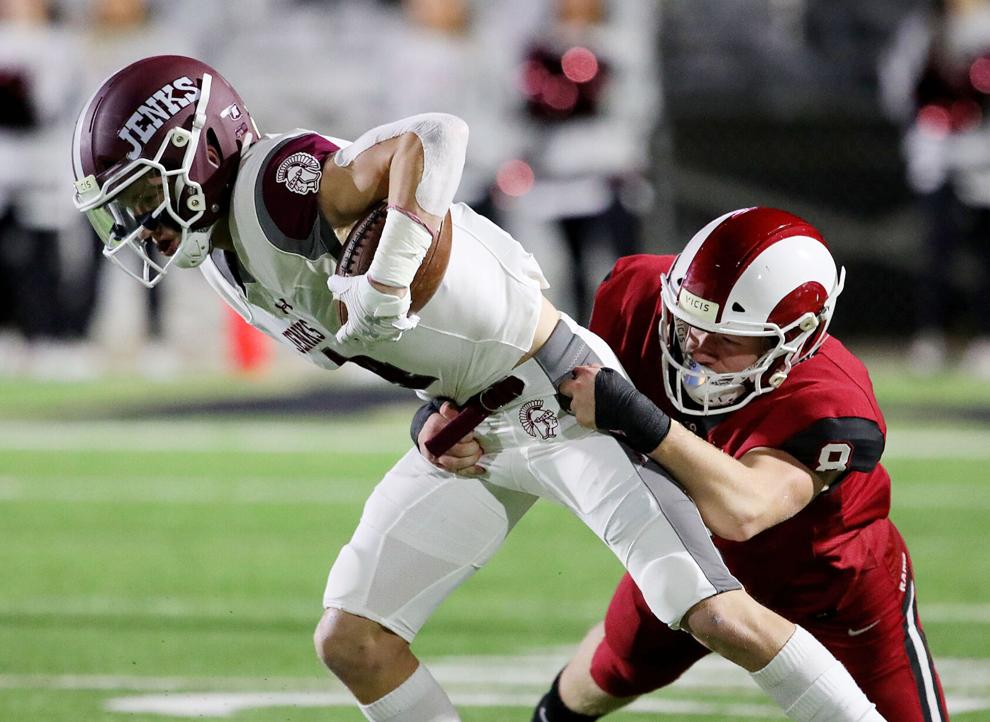 OKPrepsExtra.com: Home to everything high school sports