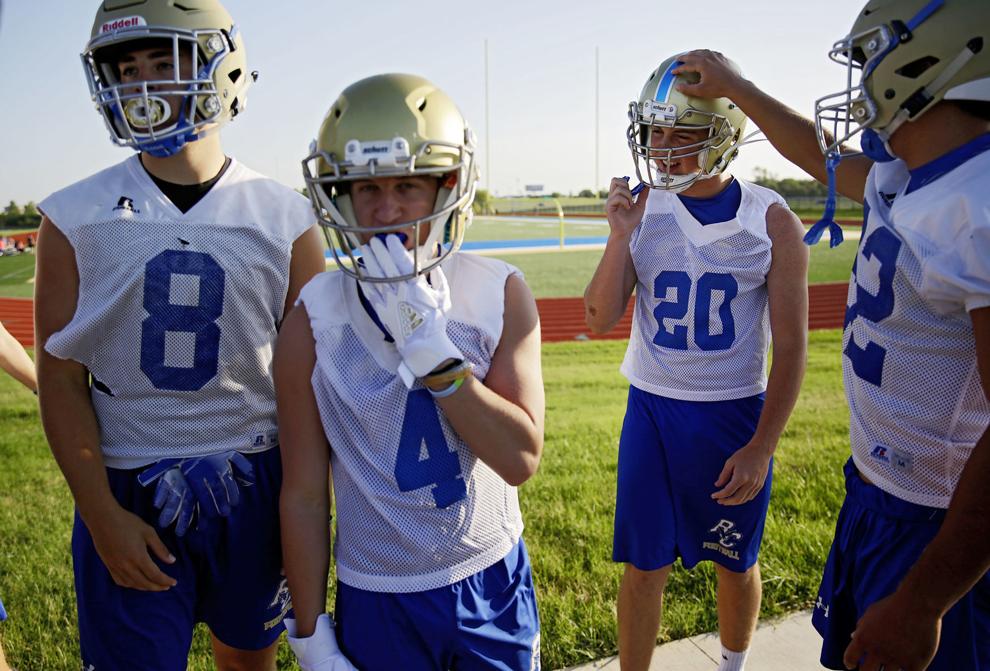 OWASSO — Will Lambley is 17 years old and he can no longer drive. He can no longer play baseball, his first sports love. He dreams of doing both, the clean version of "Mo Bamba" thumping from his Jeep, his Rejoice Christian School ballclub battling in the playoffs.
 "It's called Leber hereditary optic neuropathy. I'm one in 50,000 people," Will says. "I can see people's faces, like when they're up close like you are."
I'm sitting two feet from Will in the Rejoice Christian bleachers.
"But I can't see anything out there," he says in regard to the football field maybe 100 feet in front of us. "It's blurry out there."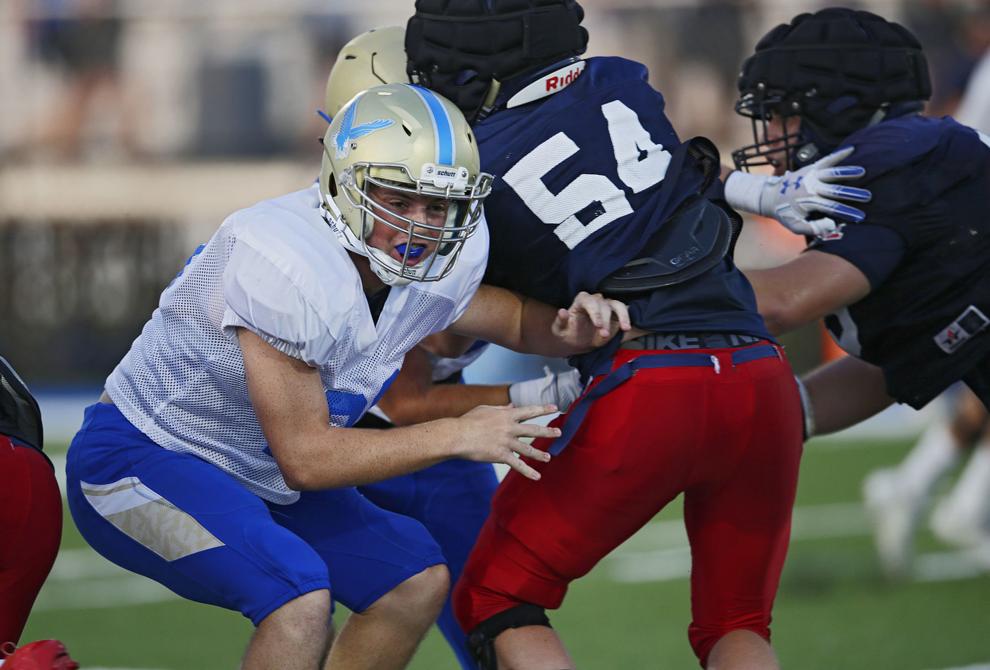 We could proceed with how Will first noticed fuzzy sight last November. How the Lambleys embarked on a statewide doctor's office odyssey before specialists at Johns Hopkins Medical in Bethesda, Maryland, diagnosed Will with LHON, a disease where optic nerve cells die and your central vision is impaired to the point you are legally blind, last May.
We could get into how managing something like this takes patience and understanding that none of us can imagine let alone possess, especially since the specialists said there was an 80 percent chance Will's vision would never improve.
"I still get mad at times, say some things I shouldn't. I think 'What if?'" Will says. "But I also know God gave me this for a reason."
So it's here the story turns. No despair, just grace.
Will is in the bleachers because he just finished practice with the Rejoice football team. He is playing nose guard this season.
He just finished his first day of school with his best friends in the world. He was just in the locker room with several of them, waiting out storm clouds by watching film with the help of electronic glasses — they look like something you'd strap on for virtual reality — then showing his buddies his new eyewear.
In a few days he'll ride to Arkansas with his parents and his close friend and Rejoice teammate Hunter Jennings. Will loves the Razorbacks. He wouldn't miss the football team's Fan Day. Now that coach Chad Morris and some of the players have his cell number? Are you kidding?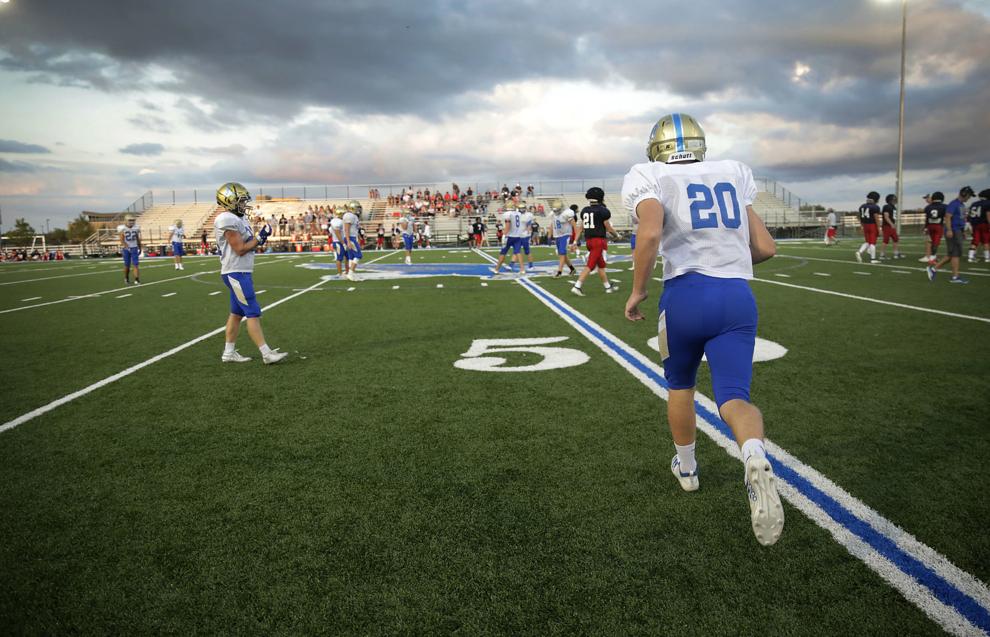 "Jeremiah 29:11," Will says. "'For I know the plans I have for you, declares the Lord, plans to prosper and not to harm you, plans to give you hope and a future.'
"That just tells me no matter what the situation is, I mean, God's got me."
Will's bond with his faith and with his friends has strengthened the past nine months.
"The night we came back from the doctor in Oklahoma City, Will called Hunter first and said, 'There might be something wrong with my optic nerve,'" says Melissa Lambley, Will's mom.
"We'll talk about things that we struggle with together and be there for each other," Hunter says. "And we'll talk regular stuff, about football, debate the SEC. It's really unique.
"I could see him grow in different places that others couldn't, especially with all of this stuff going on. I could see him get a lot tougher, how much desire he has to push through things and really fight."
Will mentions Hunter hand-writing Tim Tebow a letter telling Tebow how inspiring this has been and asking for an autograph (Tebow sent Will a signed baseball). He mentions Rejoice lineman Gunner Evans and center Stockton Ryan and their support, and how he can go "on and on about the team and guys in school."
The guys might help him read a test question in class or a text message on his phone. Otherwise, it's high school as usual just as Will prefers.
They'll grab some Whataburger together, joke around. They'll pop each other's shoulder pads at practice.
"The people in my life, it's hard not to be happy," Will says.
It's not just his teammates.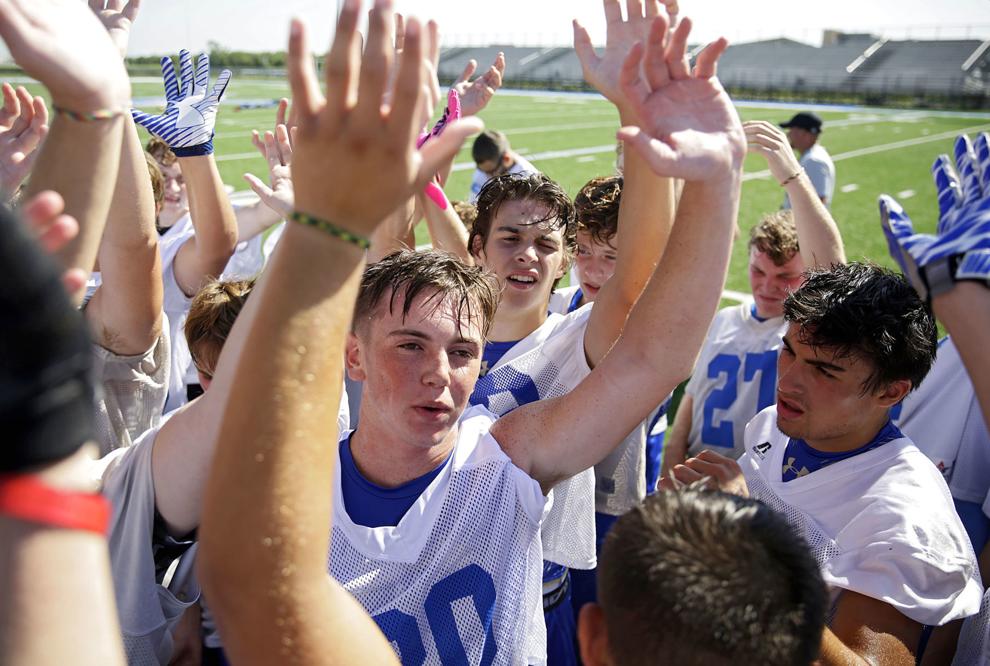 "Last December after our season I went in Coach's office and said, 'No matter what, I just want you to know I'm playing football,'" Will says. "'I don't care if I have to long-snap or whatever. I just want to be a part of it.'"
"We wanted to be an outlet for him. He was dealing with so much," Rejoice football coach Brent Marley says. "We talked as a staff and thought, 'Well we could move him to nose on the defensive line and put him right over the football.' He was playing outside linebacker and secondary, away from the ball. We knew he could see figures, blurs and maybe he could make out the ball when it moves."
The blurs don't keep Will from shooting gaps and wreaking havoc in his new position. They don't keep him from contributing.
"If anything Will has picked it up  another notch. It's a great example of so what/now what and rising to the occasion," Marley says. "I shared with the team something Helen Keller once said. 'The most ridiculous person is the one who has sight but has no vision.'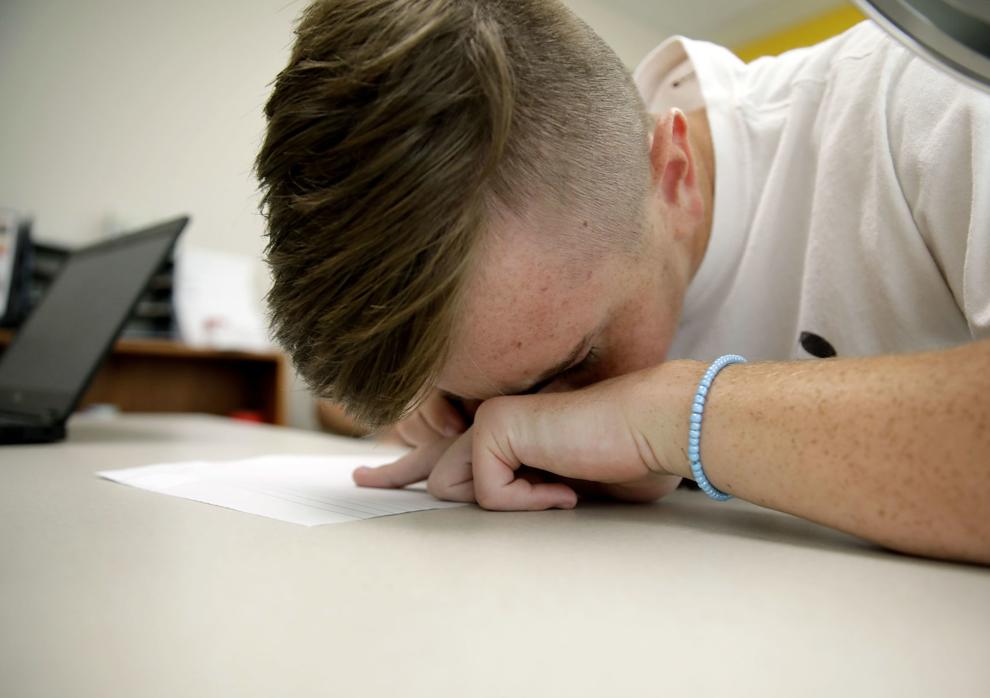 "There's a lot of people running around with sight, everything is fine, and yet they have no vision. Here, you have a young man who has lost a major part of his sight. But you can see his conviction. He has vision."
Marley isn't the only coach to notice.
"Me and a friend were outside playing basketball one day over the summer," Will says. "My dad came out and said, 'Will, you got a call from Chad Morris.' No way. I thought it was one of my friends.'"
"Coach Morris reached out and it was an emotional conversation," says Rand Lambley, Will's dad. "He kept telling Will people care about him."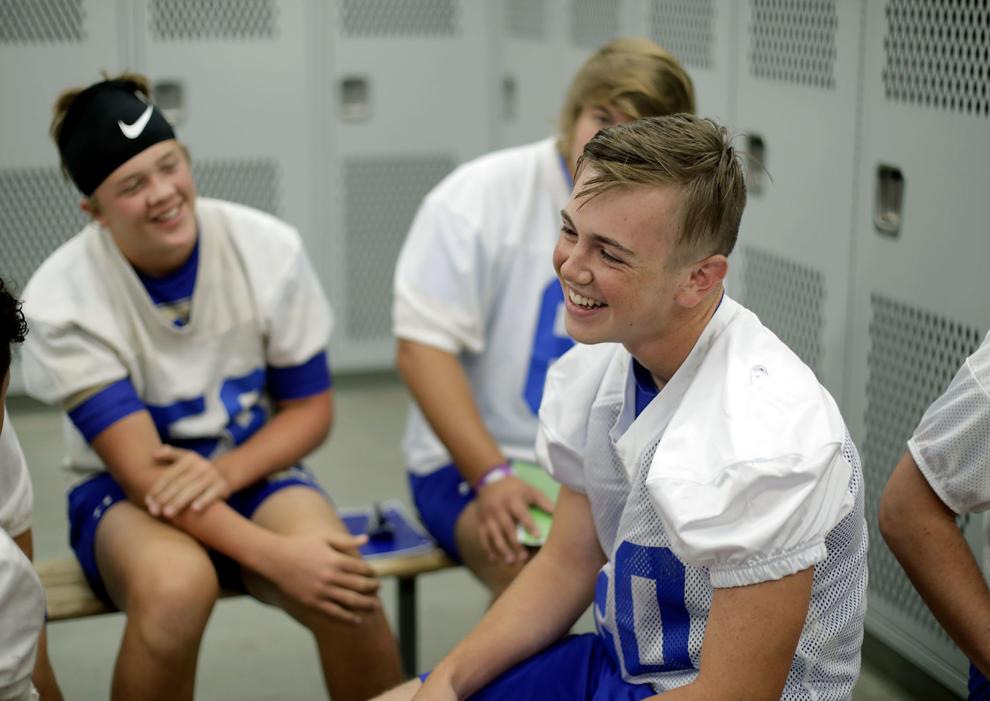 "He encouraged me. A tremendous guy," Will says. "I was in shock. I started bawling."
Morris, in his second year as Arkansas' head coach and a former University of Tulsa assistant, invited Will to address the Razorbacks at their practice last month.
"The only disability in life is a bad attitude," he said before introducing his special guest. "Will is a testament right here."
When it was his turn, Will told the players how much they motivated him. He also said: "God has prepared me for this situation with the people He put around me."
Morris gathered the Razorbacks around Will and had Will break the team huddle. Will smiled as Morris said: "Tell Will why we always put our left hand up. It's closest to our heart. We always put our palm up. Why? To lift each other. Put your palm up, Will."
Back at Rejoice Christian, the Eagles host Crossings Christian in Friday night's football season opener. Will is a captain, so he'll help gather his friends, classmates and teammates for a pregame huddle.
Their palms will be up, Will's highest of all.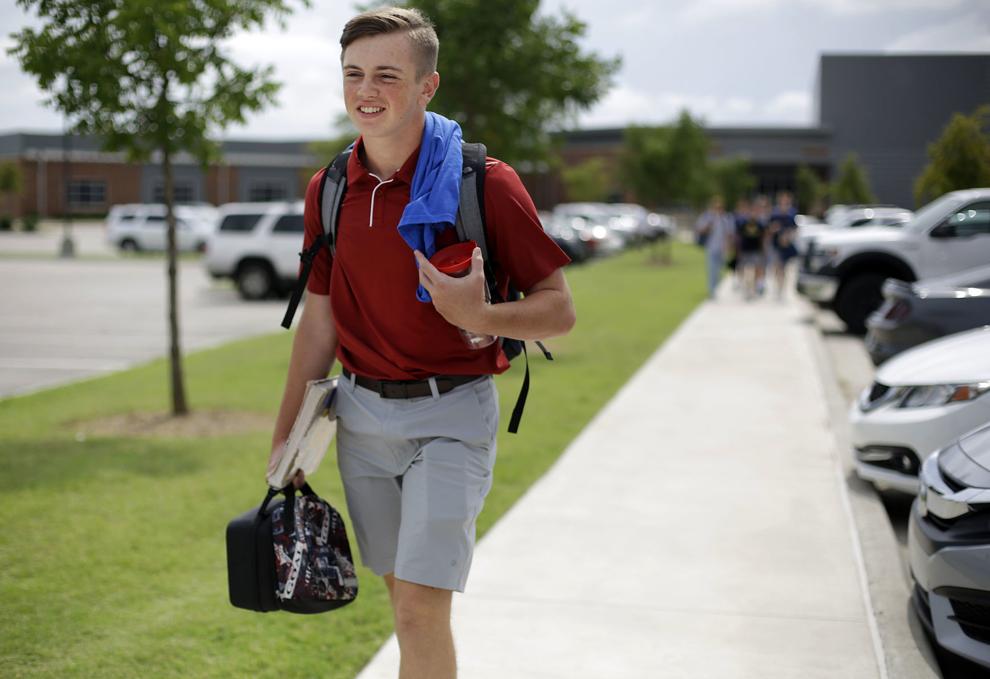 ---
Beyond the sidelines
A look back at previous features:
Guerin Emig
918-629-6229
Twitter: @GuerinEmig