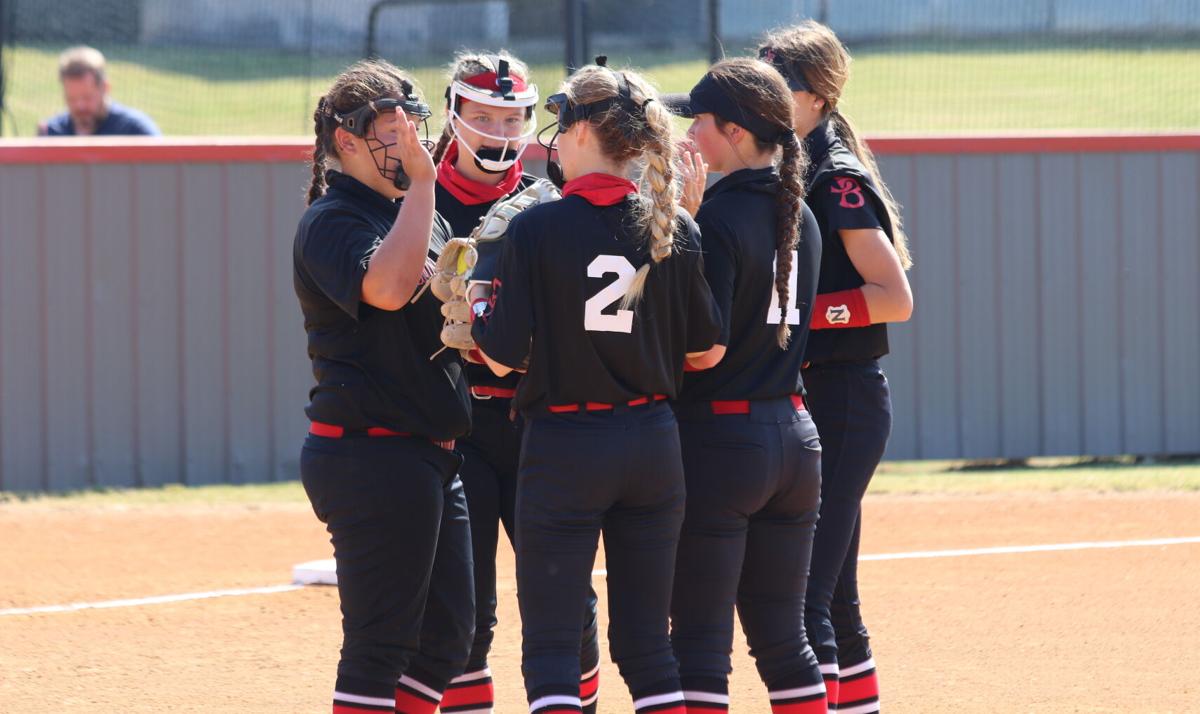 A loss in the regional tournament semifinals forced Skiatook to need three wins in a row to advance to the Class 4A state tournament. But that's exactly what the Bulldogs did.
After a 1-0 loss to Grove, Skiatook bounced back with wins over Muldrow (2-1) and Grove (twice — 5-4 and 3-0) to punch a ticket to the 4A state tournament.
"We took the long route to win our regional, but I think the girls showed a lot of toughness to win it," Skiatook coach Jordan Jones said. "Overall, we're excited to get the opportunity to go back to the state tournament.
"This is state, this is the last eight teams standing, so you can't take anyone lightly. I think if we play our game, we can compete with anyone. They've worked very hard and have overcome a lot of adversity to get here, so we're excited."
Owasso suffered a 1-0 loss to Union to start regional play, but they rallied for four straight wins, including two over Choctaw to reach this year's Class 6A state tournament. Owasso atoned for its loss to Union with a 9-1 victory to advance to the regional finals against Choctaw, where the Rams beat Choctaw in back-to-back games, 4-0 and 7-3.
"We told them, 'I know it sounds cliché, but just win every inning,' " coach Shane Eicher said. "They knew if we won every inning, we'd win in the end. That was kind of our motto."
That earned Owasso a spot against Shawnee in the state tournament on Thursday in the quarterfinals with a team full of first-timers in the state tournament field.
"The kids, man, it was incredible just to see them competing throughout the regional tournament," Eicher said. "They just compete nonstop and with all the excitement they had, it was great to see."
Coweta has been on a roll all season long, and that continued in the regional tournament last week. The Tigers throttled Ada and Bishop Kelley by a combined scored of 25-0 to qualify for the state tournament.
"I'm super proud of the girls and the season that they have had so far," Coweta coach Blake Dunn said. "They are a special group. As far as the state tournament goes, any team that has made it is going to be very competitive. We need to show up every day no matter who we play ready to compete. I'm excited for the girls, and I'm looking forward to seeing them do exactly that."
Coweta will face off against Del City in the quarterfinals on Thursday.
Much like the rest of the season, the Jenks girls dominated once again, winning the Frontier Valley Conference title at the 5K at Mohawk Park on Tuesday. Avery Mazzei led the way for the Trojans with a fourth-place finish at 19:04, and Deborah Mazzei was fifth at 19:14.
Bixby's Cayden Dawson won again on the individual side, clocking a time of 18:00 — 17 seconds better than Broken Arrow's Payton Hinkle.
On the boys side, Broken Arrow won the team title with Blake Feron finishing second overall at 16:29. Jaxson Leming was seventh for Broken Arrow at 16:48.
And it was Union's Shawn Rutledge who won the individual honors with a time of 16:22 — seven seconds better than Feron.
— Ben Johnson, for the Tulsa World
Get in the game with our Prep Sports Newsletter
Sent weekly directly to your inbox!