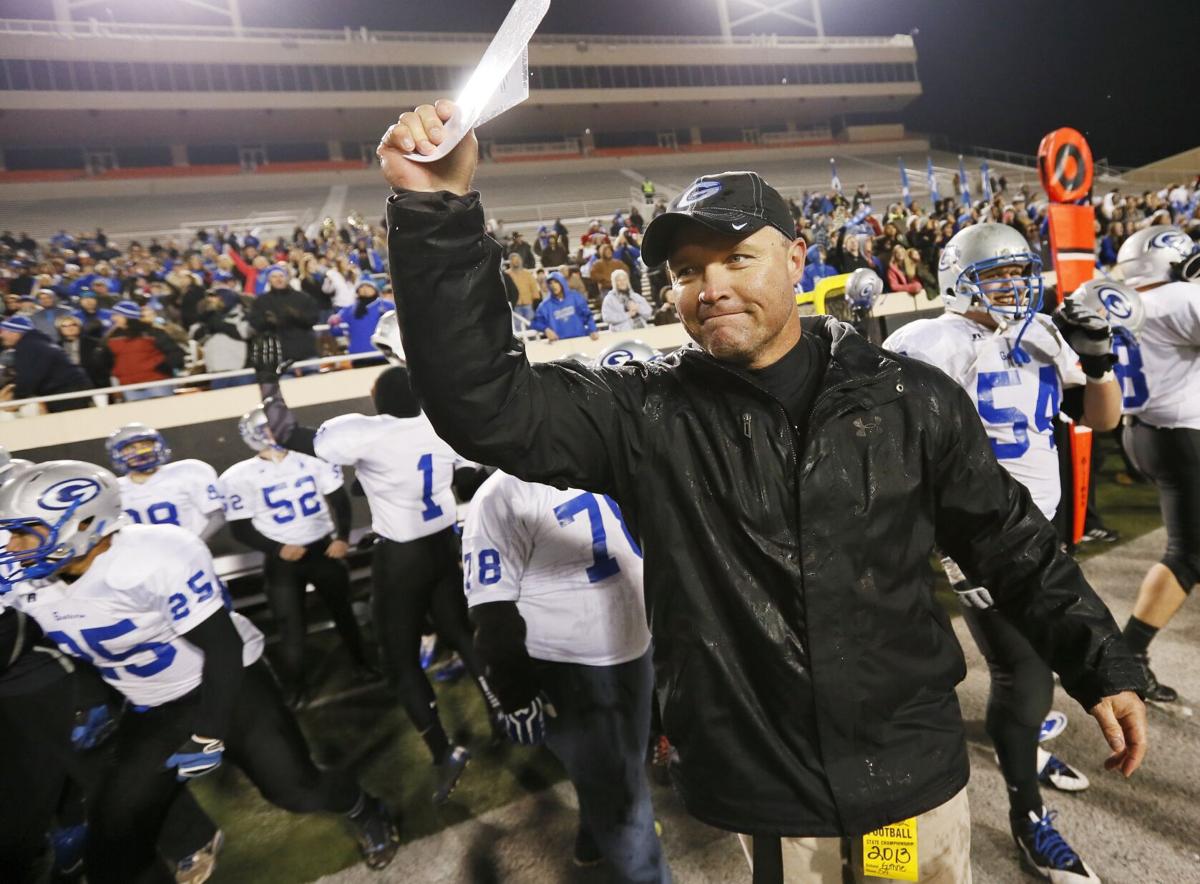 Rafe Watkins said it was time for a change in Muskogee High football, and he and superintendent Jarod Mendenhall were on the same page.
Watkins, 52, has agreed to step down as the Roughers' head coach after seven seasons. He was 35-36 at the helm, including a 9-2 mark in 2016 when the Roughers reached the 6A Division II semifinals.
The 2020 season was a difficult one. The Roughers went 0-7, losing numerous players to injury (including Oklahoma State University signee Ty Williams), and played only six regular-season games due to coronavirus complications.
"It was a rough season between injuries and Covid-19 and all the other things we deal with his this crazy professionm" he said.
Watkins said he had talked with his coaches about such a move during the season and the subject came up again Monday when he met with Mendenhall.
"When I went back in to see him (Tuesday), we agreed that what seemed best for me might also be best for the district. They're moving into a new stadium and have good kids coming and I thought this was a perfect time for a transition."
Muskogee is due to open a new, $30 million football/gymnasium complex. Watkins started numerous sophomores this season and the 0ninth-grade team won the conference title, "so we know there's talent coming," he said.
"I've enjoyed my time here, but my wife (Karen) and I really need to get closer to my home (near Prague, where Watkins graduated from high school). My dad died about three years ago and I really need to get closer to my mother. And we have quite a bit of land that we need to take care of."
Watkins said leaving his players was the hardest part.
"I told them that when I left Guthrie (in 2013), we were 14-0 and Class 5A state champs. And here I am, leaving them after the craziest year in the history of sports," he said.
Before Muskogee, Watkins guided Guthrie to four state titles and 133 games over 13 seasons. He also had coaching stints at Chisholm, Guymon and Alva and has an overall record of 182-84.
Travis Hill, the Roughers' associate head coach and defensive coordinator, will serve as interim head coach while the district searches for Watkins' replacement.