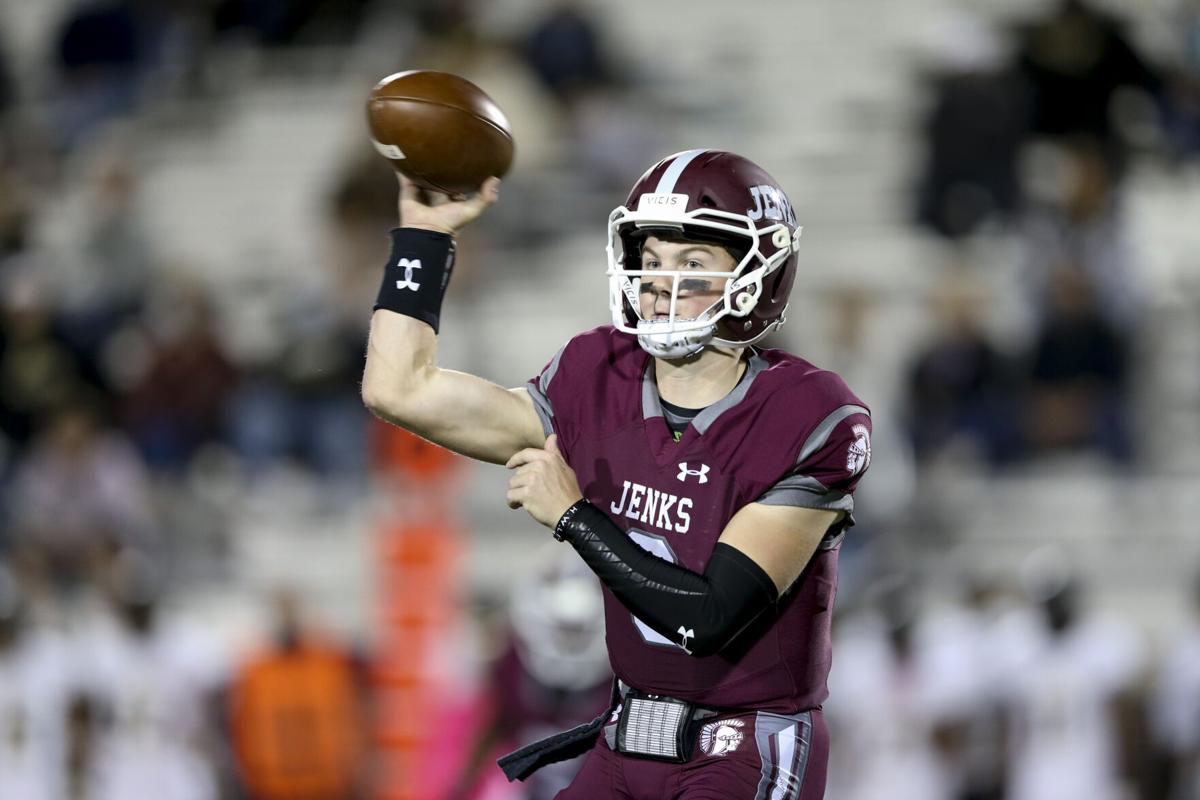 Jenks standouts Stephen Kittleman, Grant Lohr and Tyson Ward and Broken Arrow's Corey Williams and Sanchez Banks were among top honorees on the District 6AI-1 all-district team, announced Monday.
Kittleman, the Trojans' starting quarterback, shared co-player of the year honors in the district with Edmond Santa Fe's Ethan Hyche.
Lohr, who doubles at running back and safety, was co-offensive player of the year with Westmoore's Dayton Wolfe.
Ward was chosen co-inside linebacker of the year in the district with Edmond Memorial's Ian McDonald.
Williams was named cornerback of the year and Banks was offensive back of the year.
Enid's Rashaun Woods was named coach of the year.
Santa Fe, Jenks and Broken Arrow finished first, second and third in the district and will play at home in the playoff quarterfinals Friday. BA hosts archrival Union and Jenks faces Norman North.
6AI-1 All-District team
Coach of the year: Rashaun Woods, Enid
Co-District Players of the Year: Stephen Kittleman, Jenks; Ethan Hyche, Santa Fe
Co-Offensive Players of the Year: Grant Lohr, Jenks; Dayton Wolfe, Westmoore
Defensive Player of the Year: Collin Oliver, Santa Fe
Co-Defensive Ends of the Year: Willie Prince, Norman; James Burnett, Santa Fe
Co-Defensive Tackle of the Year: CJ Adams, Enid; Devon Polley, Edmond Memorial
Outside Linebacker of the Year: Cedric McClendon, Norman
Co-Inside Linebacker of the Year: Ian McDonald, Edmond Memorial; Tyson Ward, Jenks
Safety of the Year: Micaiah Bivines, Norman
Corner of the Year: Corey Williams, Broken Arrow
Offensive Back of the Year: Sanchez Banks. Broken Arrow
Offensive Line of the Year: Ryan Denny, Santa Fe; Rylie Griffin, Broken Arrow; Talon Wheeler Broken Arrow; Haden Crawley Jenks; Logan Nobles Jenks; Nate Gamble, Enid; Garret Humann, Westmoore
Wide Receiver of the Year: Jaden Bray, Norman
Tight End of the Year: Waylon Adams, Jenks
Returner of the Year: Angelo Rankin, Santa Fe
Punter of the Year: Seth Dodd Broken Arrow
Kicker of the Year: Ryan Bussert, Edmond Memorial
Iron Man of the Year: Jayden Patrick, Jenks
Courage Award (overcoming injury): Jonathan White, Enid; Caden Hernandez, Yukon; Josiah James, Westmoore
BROKEN ARROW: Garrett Hinesely, Jake Raines, Keyon Barnett, Jaiell Talley, Dakota Tomlinson, Lance Young, Cam Ferguson, Darryan Moss, Jaeyland Johnson
BA Honorable Mention: Jeremiah Bracket, Brandon Barwig
EDMOND MEMORIAL: Aidan Hamlin, Cormon Goff, Rob Ray, Blake Chandler, Cade Adams
Memorial Honorable Mention: Carson Riney, Cameron Goff, Mitchell Suttle
EDMOND SANTA FE: Micah Snoddy, Corey Spurgeon, Efram Njoroge, Shawn Allen, Gavin Duverger, Matt Barton, Blake Montgomery
Santa Fe Honorable Mention: Audrel Burge, Caleb Lawson, Caden Peters, Jaden Ploeger, Dustin Teupell
ENID: CJ Adams, Nate Gamble, Jonathan White
Enid Honorable Mention: Taylor Frye, Maddux Mayberry, Tyler Holland, Dayton Griffin, Sean Graves, Savien Vasquez, Hunter Filarski
JENKS Isaac Arsee, Griffin Forbes, Joshua Heck, Chase Jackson, Will Mulready, Tim Pennington
Jenks Honorable Mention: Trey Bargas, Khaleel Berry
NORMAN: Aiden Rosales, Isaac Raymond Brown, Jayven Jackson, Micaiah Bivines, CJ McClendon, Jaden Bray, Willie Prince
Norman Honorable Mention: Mario Sanchez, Alexander Norris, Art DeLoera
WESTMOORE: JaQuan Richardson, Kylen Tennyson, Daunmonique Reece, KeShawn Oliver, Josh Steward, Sam Olajide
Westmoore Honorable Mention: Ryan Minor, Kristian Liaja, Issac Stallings, Russell Raydon
YUKON: Triston Brooke, Logan Grulkey, Travon Ware, Colton Phinney, Austin Jones, Blake Nail, Will Bost, Cameron Martin, Cody Pfieffer
Yukon Honorable Mention: Jacob Mirkes, Caleb Moore, Colby Baker, Kaden Allen, Nate Hopkins, Zach Mathews
High school football: Class 6AI top 10 rankings for Week 12
Week 12 high school football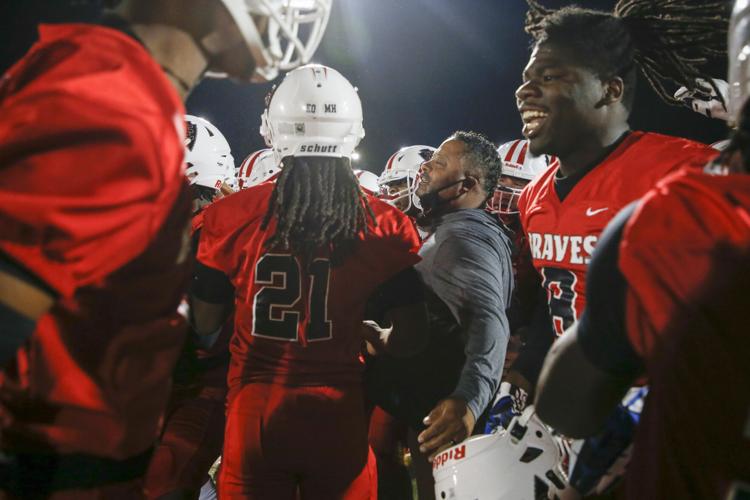 1. Owasso Rams (10-0)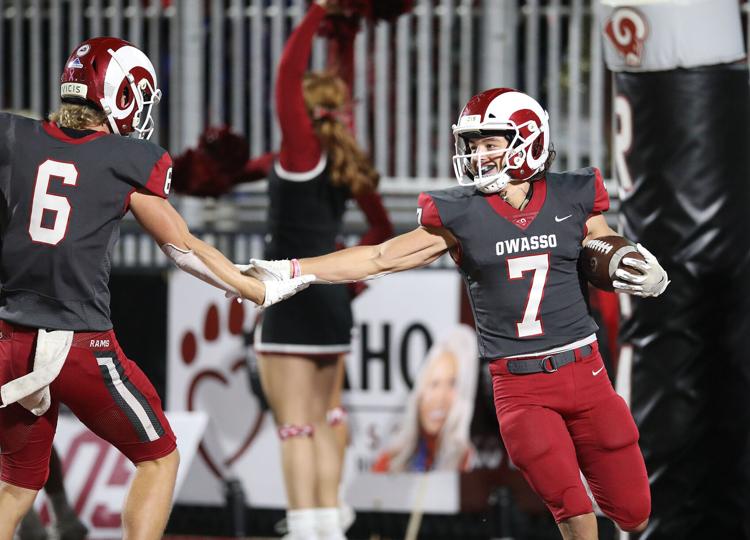 2. Jenks Trojans (8-1)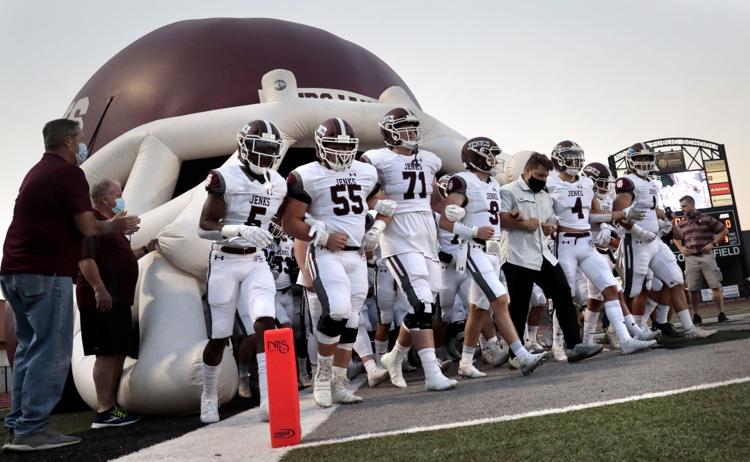 3. Union (5-4)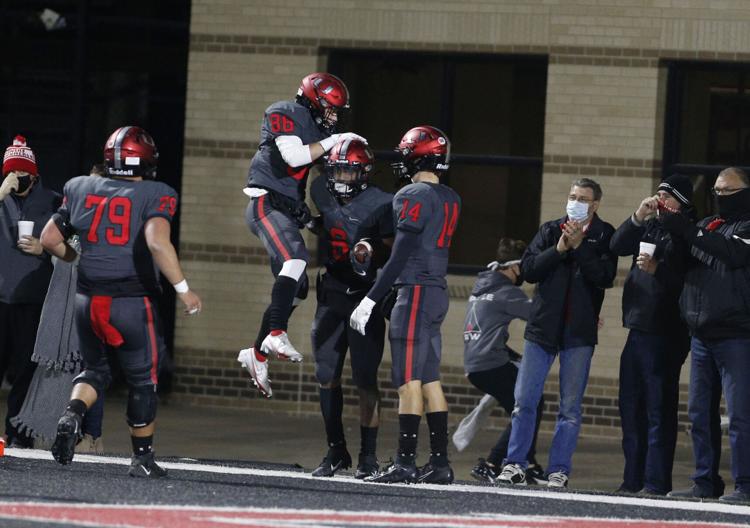 4. Edmond Santa Fe Wolves (8-2)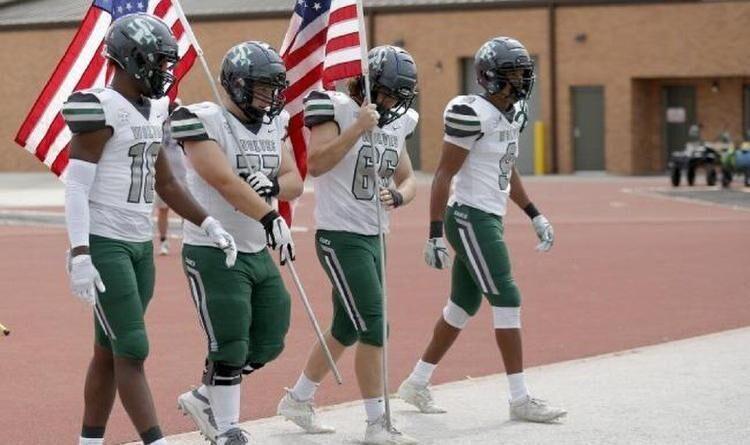 5. Broken Arrow Tigers (7-3)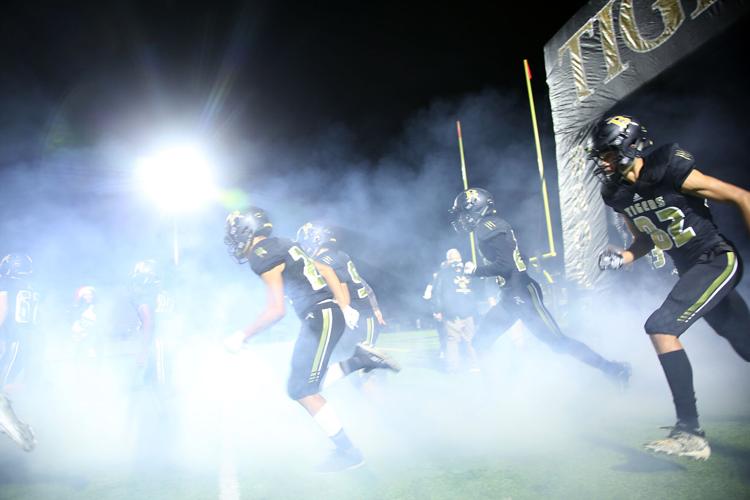 6. Norman North Timberwolves (6-3)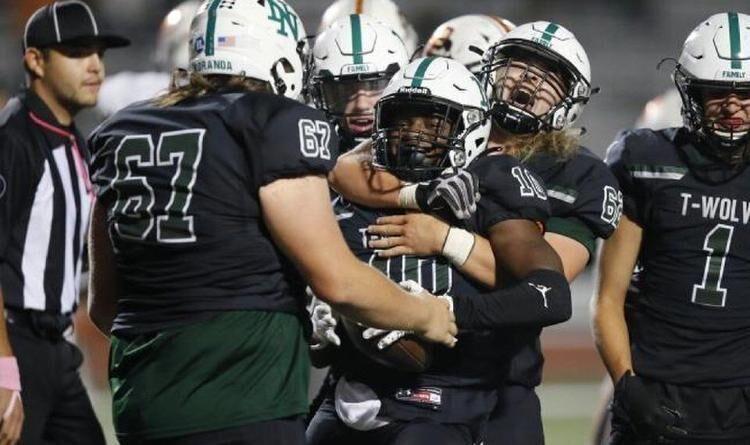 7. Westmoore Jaguars (6-4)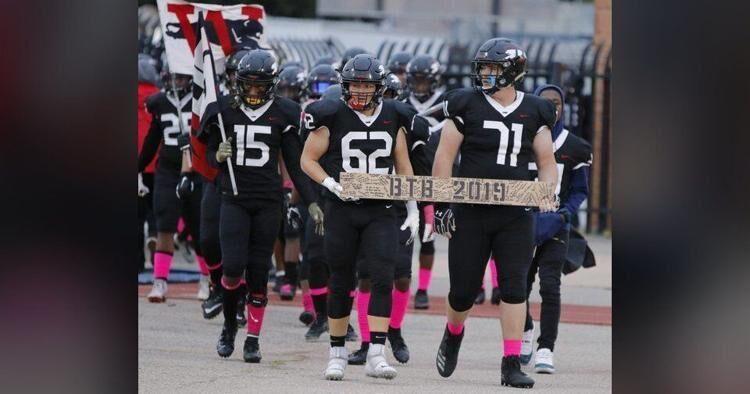 8. Mustang Broncos (5-6)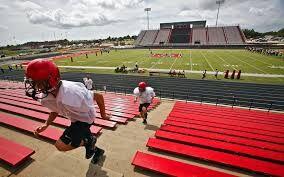 9. Yukon Millers (6-5)
10. Putnam City Pirates (4-6)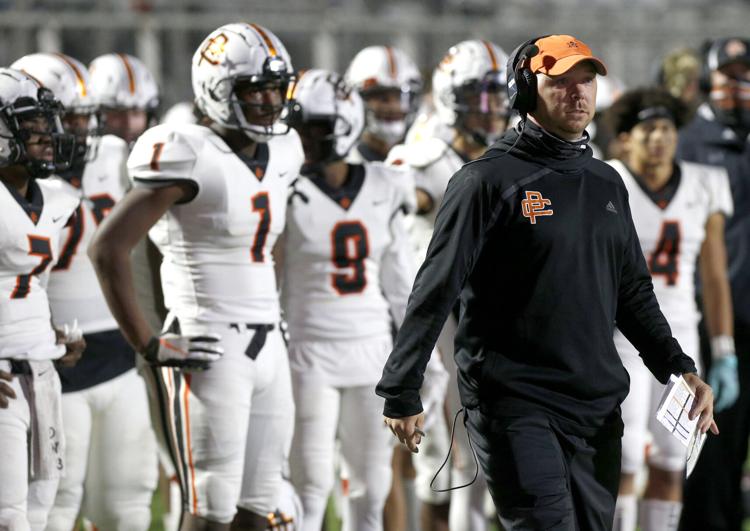 Week 12 and previous weeks' rankings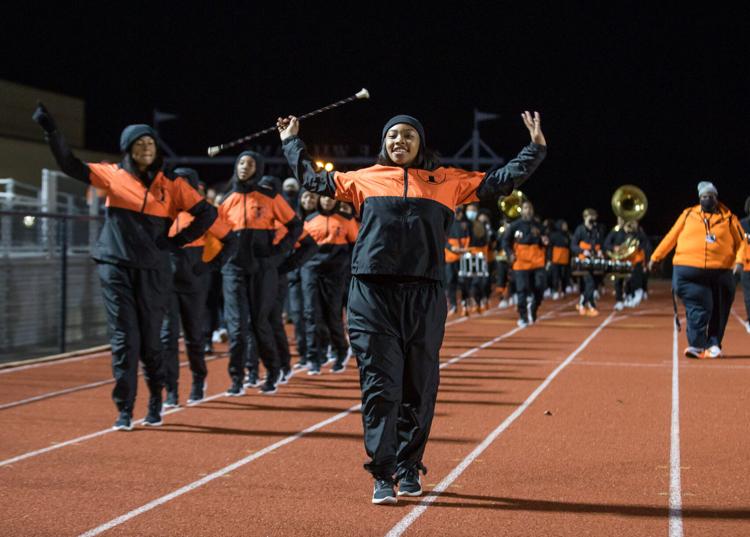 OKPrepsExtra.com: Home to everything high school sports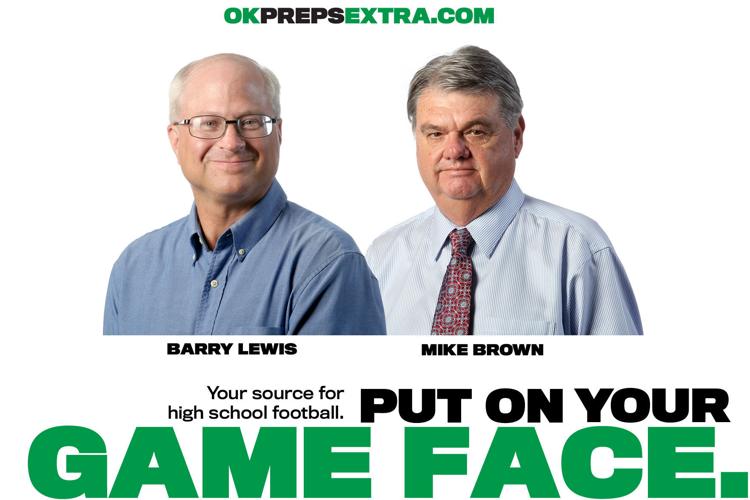 Barry Lewis and Luke Slabaugh break down Week 10