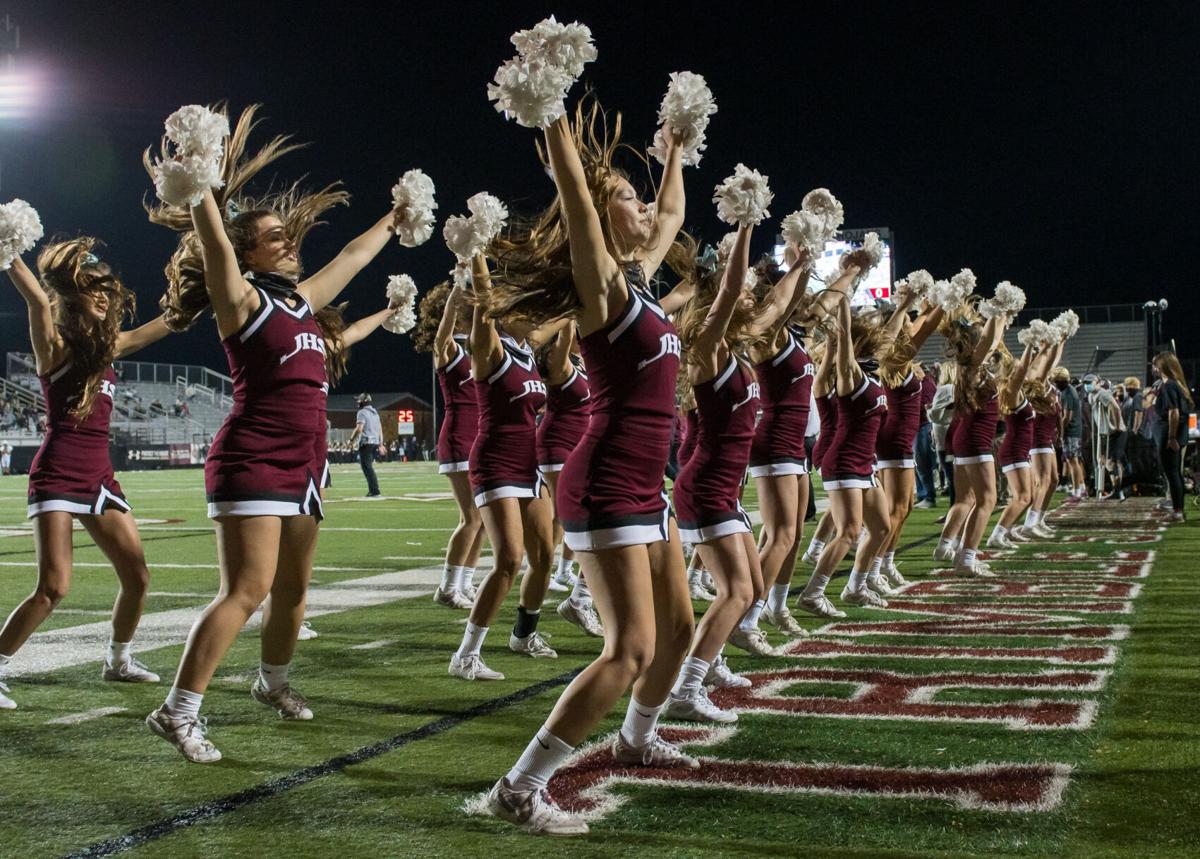 Owasso and Jenks will be busy next weekend as the Class 6A football playoffs move into the semifinal stage.
Sites and times for the 6A subdivisions were announced by the Oklahoma Secondary School Activities Association.
The No. 1 Rams and No. 2 Trojans will play one another in one 6A Division I semifinal at 7 p.m. Friday at Broken Arrow High School and both will host semifinal matches involving other schools on Saturday.
In the other Division I semifinal, No. 3 Union faces No. 4 Edmond Santa Fe at 7 p.m. Saturday at Owasso.
Also at Owasso, No. 2 Stillwater plays No. 4 Choctaw in the 6A Division II semifinals at 1 p.m. Saturday.
No. 1 Bixby plays No. 3 Midwest City in the other Division II semifinal at 7 p.m. Saturday at Jenks.
The Owasso-Jenks game is a rematch of last year's Division I championship game, won by the Rams 14-6 at the University of Central Oklahoma in Edmond.
Jenks, seeking a 17th state title overall but its first since 2015, advanced to the semifinals for the 31st time with a 63-16 win over No. 6 Norman North. Owasso moved on with a 45-7 win over Mustang.
The Trojans lead the Owasso series 51-15-1 and were 28-2 from November 1990 through 2016.
But the Rams have won the last three matchups. They opened their 2017 championship season with a 48-10 win at Jenks and beat the Trojans again in that year's semifinals 21-0 at the University of Tulsa's Chapman Stadium.
Bixby, riding a 34-game winning streak and seeking a sixth gold ball in seven years, faces Midwest City in the postseason for the fourth straight season. The Spartans won tight semifinal matches over the Bombers in 2017 and 2018 and won in the quarterfinals last year.
The Stillwater-Choctaw game is also a rematch. The Pioneers downed the Yellowjackets 62-12 in last year's semifinals.
Stillwater, 33-2 over the past three seasons, hopes to avenge losses to Bixby in the last two 6A Division II finals.
Union and Santa Fe meet in the postseason for the third time in four years. Union, which bounced Broken Arrow 26-14 in the quarterfinals last Friday, won first-round matches over Santa Fe in 2017 and 2018.
Class 6A Division I
No. 1 Owasso (11-0) vs. No. 2 Jenks (9-1), 7 p.m. Friday, Broken Arrow
No. 3 Union (6-4) vs. No. 4 Edmond Santa Fe (9-2), 7 p.m. Saturday, Owasso
Class 6A Division II
No. 2 Stillwater (9-0) vs. No. 4 Choctaw (8-3), 1 p.m. Saturday, Owasso
No. 1 Bixby (9-0) vs. No. 3 Midwest City, (8-2), 7 p.m. Saturday, Jenks