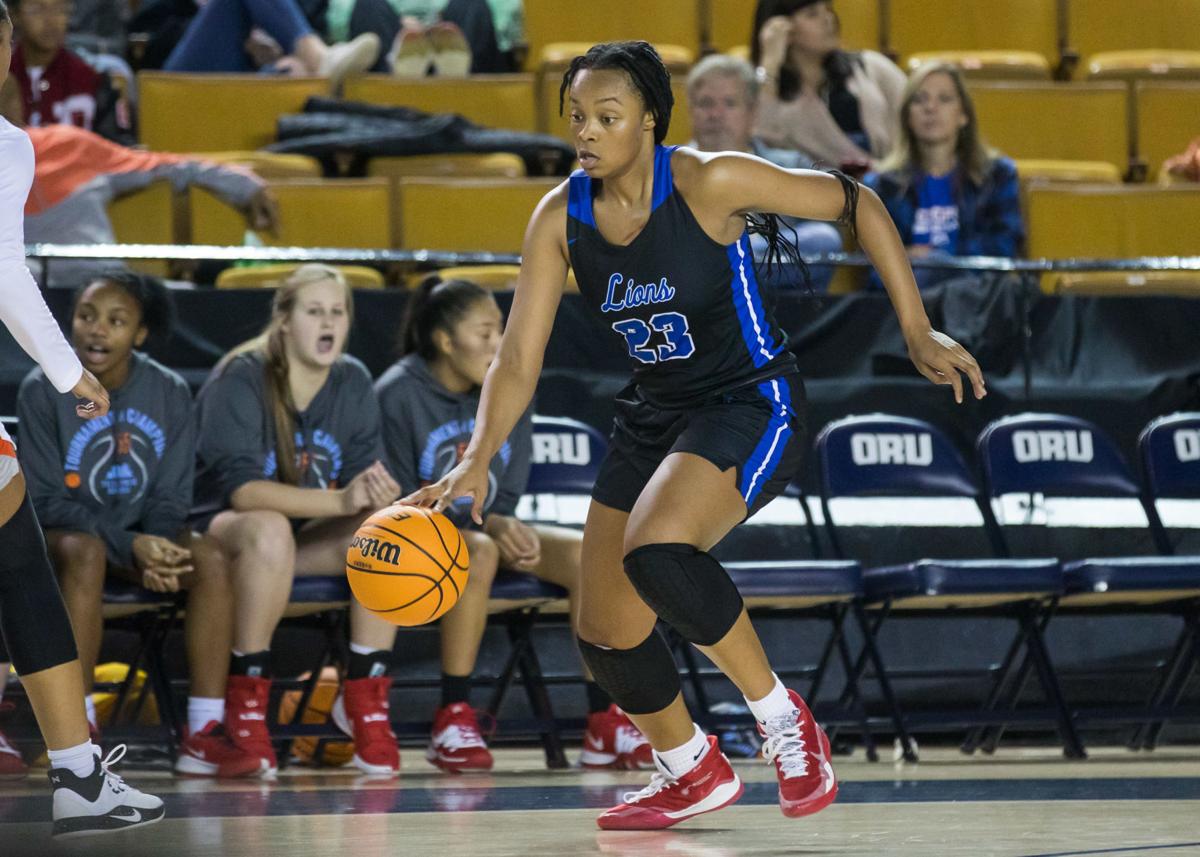 In June, the area's top high school athletes from the past school year were honored at the All World Awards.
It's time now to announce the Tulsa World's selections of the state's football and basketball players of the year.
Two All World winners, Bixby's Brennan Presley (football) and Booker T. Washington's Bryce Thompson (boys basketball), also come away with state honors.
Presley, the All World defensive player of the year, had 98 receptions for 1,515 yards and 24 touchdowns to help the Spartans win a second consecutive Class 6AII state championship and his third in four years. He also had seven interceptions on defense, with two returned for touchdowns.
In a 40-36 win over Stillwater in the state final, the Oklahoma State signee had 16 receptions for 119 yards and a TD, nine rushes for 43 yardsx and scored on a 98-yard kickoff return. During his career, he had 232 catches for 3,448 yards, 52 overall TDs, 96 tackles and 16 interceptions.
Presley is the first World state football player of the year.
"He just had an amazing career here and amazing season," Bixby coach Loren Montgomery said this week. "It couldn't have happened to a better kid. He just has a positive attitude every day and a great work ethic, and brought everyone up around him."
Thompson is the first Tulsa-area player to win the World's state boys basketball player of the year award since Owasso's Shake Milton in 2014 and 2015. (Milton is now with the NBA's Philadelphia 76ers). He is the first Washington player to be selected since Juwan Parker in 2011.
Thompson, a McDonald's All-American, averaged 25.1 points, 5.8 rebounds, 2.8 assists and 1.1 steals as a senior to lead the Hornets to the 6A state tournament and the East's top seed. The Kansas signee had career totals of 109 games, 1,945 points, 429 rebounds, 334 assists, 263 3-pointers, 102 steals and a 17.8 scoring average. He played on four state tournament qualifiers and won the 6A title in 2019.
"Bryce is a great player and an even better person," said Conley Phipps II, who was his coach the past three seasons at Washington.
"He has a phenomenal work ethic and I was fortunate to coach him. He was unguardable. He was the best offensive player in the country. Bryce is going to have a great career at Kansas."
The girls state player of the year is Moore's Aaliyah Moore, who was a junior this past season. She averaged 19.7 points, 9.2 rebounds and shot 58%, leading the Lions to their first state tournament berth in 22 years. She also was Gatorade's state player of the year and rated seventh nationally in the upcoming senior class by ESPN.
Dutch's Davis commits
Holland Hall graduate Brock Davis announced last week that he will play college basketball at Morehouse College in Atlanta. Davis, a 6-foot-6 forward who is the Dutch's career scoring leader, averaged 16 points and 11 rebounds as a senior and was a 2020 All-State selection.
Report your scores
Coaches in softball, volleyball, football, cross country and fall baseball are encouraged to submit their results for publication by emailing them to sports@tulsaworld.com. On Tuesday and Friday nights, results can also be called in to 1-800-944-7529 or 918-581-8355.
Photo Day canceled
The World's annual Fall Sports Photo Day that is usually scheduled in August will not be held this year due to the COVID-19 pandemic. The World will soon contact area coaches from fall sports on how they can submit photos and information that is normally obtained on Photo Day. Coaches can contact Barry Lewis at barry.lewis@tulsaworld.com or at 918-581-8393 for more information.
Football previews
Tulsa World preseason football forms were emailed during the spring and summer to state head coaches. Coaches who have not received a form or haven't returned their form and a season schedule are encouraged to contact Barry Lewis. The World's district previews are scheduled to start Saturday.
Get in the game with our Prep Sports Newsletter
Sent weekly directly to your inbox!