OWASSO — Even though his senior season was cut short unexpectedly due to the COVID-19 pandemic, Owasso graduate Nate Ackenhausen has stayed active on the baseball diamond this summer.
The former Rams southpaw pitcher and first baseman spent the past month playing for the Chi-Town Cream 18U travel team, a Chicago-area baseball squad comprised of recent and current high school players around the country. All 25 members, including Ackenhausen, have committed to play college baseball.
Founded a decade ago by semi-retired commodities trader Chuck Reeder, the team is scheduled to compete in a half-dozen tournaments in Atlanta, Indianapolis, Ann Arbor, Michigan, and Hoover, Alabama, by season's end in early August. Chi-Town has flown to tournaments in the past, but, due to the COVID-19 outbreak, has opted to travel by bus this summer.
"It's fun," said Ackenhausen, who will play his college ball at Eastern Oklahoma State College in Wilburton. "It's a little bit different. I think it's good for getting ready for college because you're going to be away from home anyways."
Ackenhausen is taking a short break from his Chi-Town squad to pitch Saturday in the Oklahoma Baseball Coaches Association All-State games. Ackenhausen and Rams teammate Nate Wohlgemuth will represent Owasso on the Large East team at Chickasaw Bricktown Ballpark in Oklahoma City.
First pitch for the large-school game is 11 a.m., followed by the small-school game at 2 p.m. and the game for the middle classifications at 5 p.m.
"I get to put that (Owasso) uniform on one last time," Ackenhausen said. "I'm excited about that."
Ackenhausen was 2-0 with a 1.00 ERA with 24 strikeouts in 14 innings before the high school season was shut down. He also batted .375 with 14 RBIs.
Wohlgemuth, an Arkansas signee, was 2-0 with a 1.62 ERA. He had 21 strikeouts in 8⅔ innings in his two starts. At the plate, Wohlgemuth had a .435 batting average, a team-high 10 hits and was tied with Ackenhausen for a team-best 12 runs scored.
Ackenhausen and Wohlgemuth were part of an Owasso team that was off to a historically dominant 9-0 start when the season ended. The Rams had outscored their opponents 89-10.
"I think we could have won (the state championship)," Ackenhausen said. "If we weren't pitching good, we were hitting good. If we weren't hitting good, we were pitching good. Everyone had each other's backs, so it didn't matter."
Featured Sports Video: 2020 All World Preseason Football Contest presented by Bill Knight Automotive
Vote here: Meet the nominees for the 2020 All World Preseason Football Contest presented by Bill Knight Automotive
Quarterback nominee: Rovaughn Banks, Union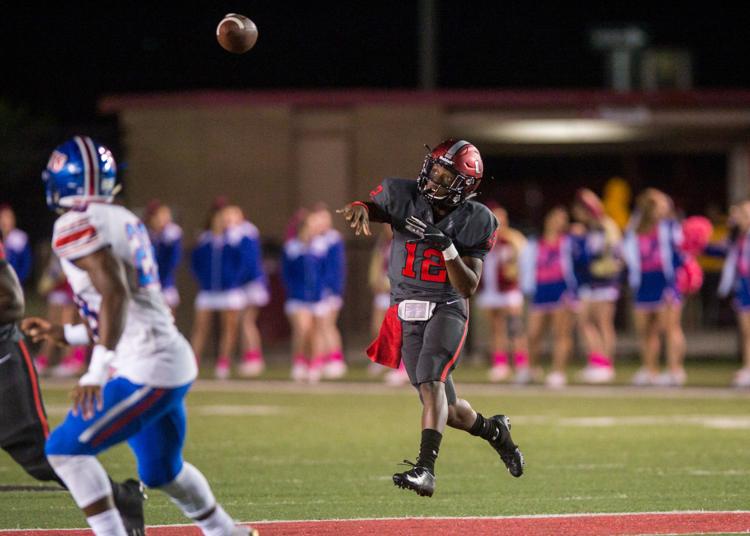 Quarterback nominee: Wallace Clark, Holland Hall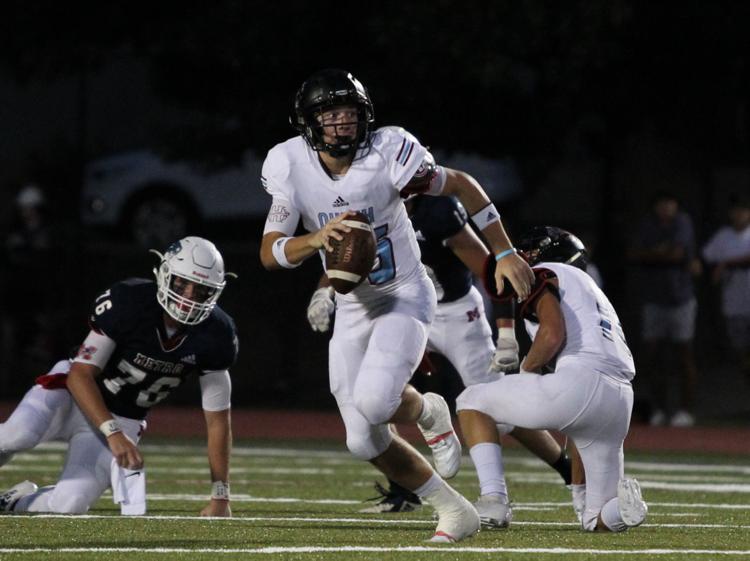 Quarterback nominee: Bryce Drummond, Pawhuska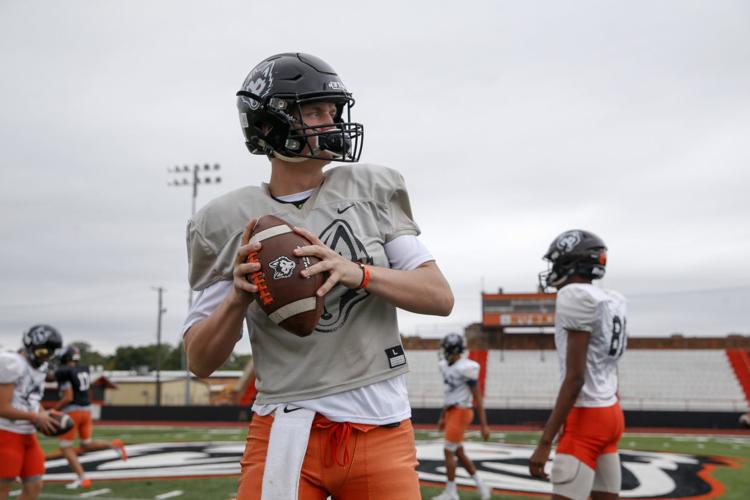 Quarterback nominee: Gage Hamm, Coweta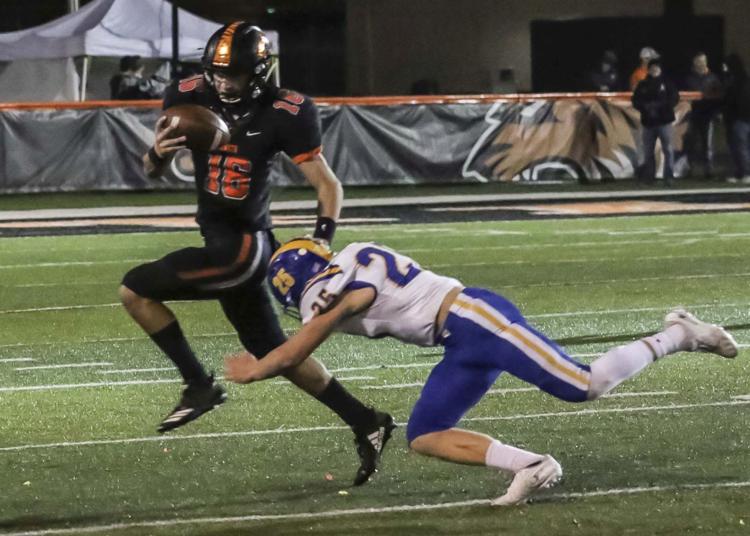 Quarterback nominee: Stephen Kittleman, Jenks
Quarterback nominee: KT Owens, Central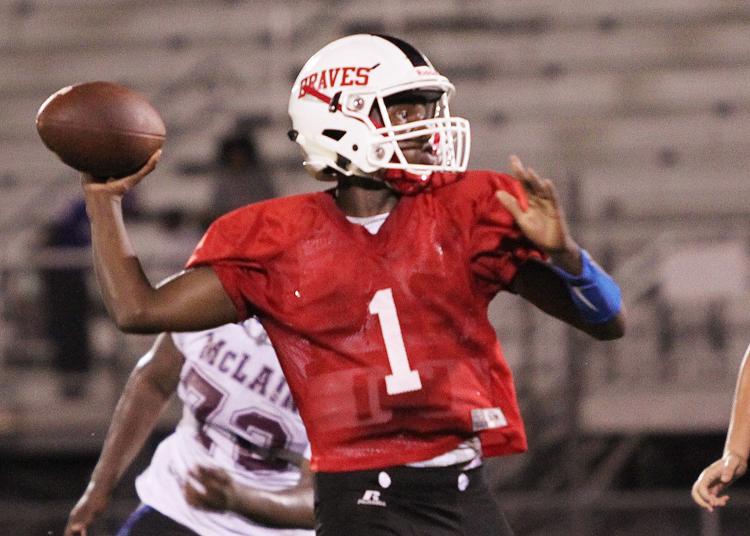 Quarterback nominee: Landen Prows, Inola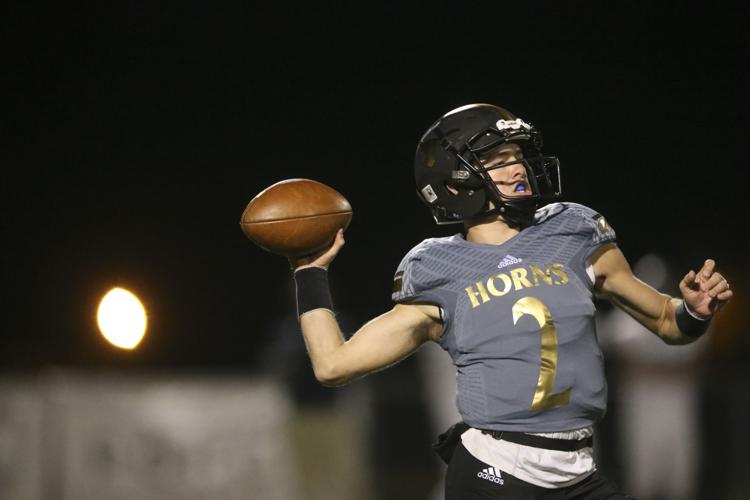 Quarterback nominee: Jake Raines, Broken Arrow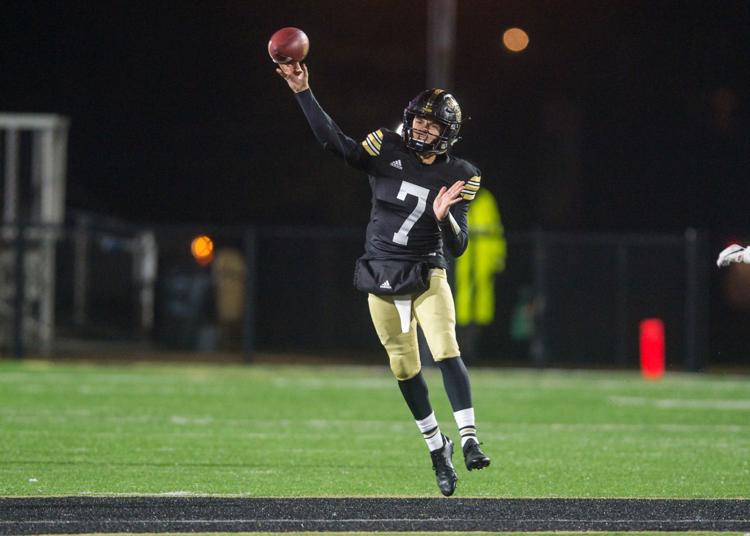 Quarterback nominee: Gentry Williams, Booker T Washington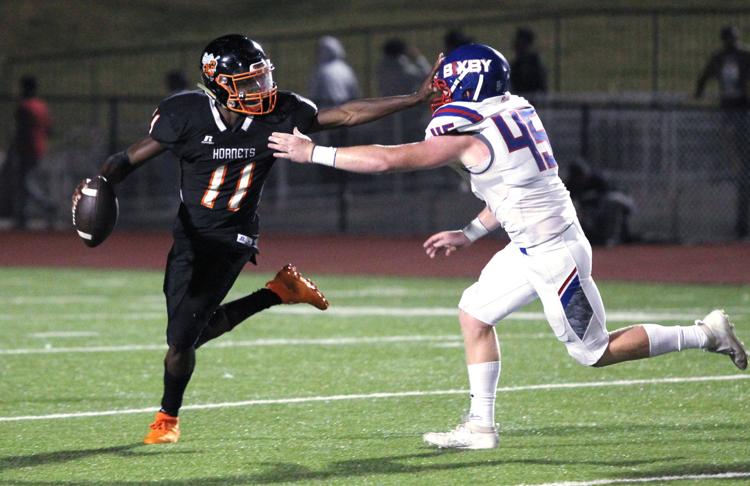 Quarterback nominee: Mason Williams, Bixby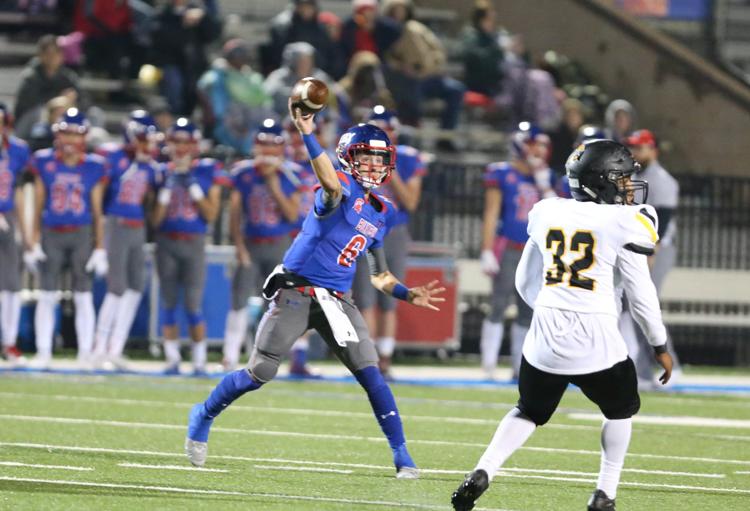 Running back nominee: Sanchez Banks, Broken Arrow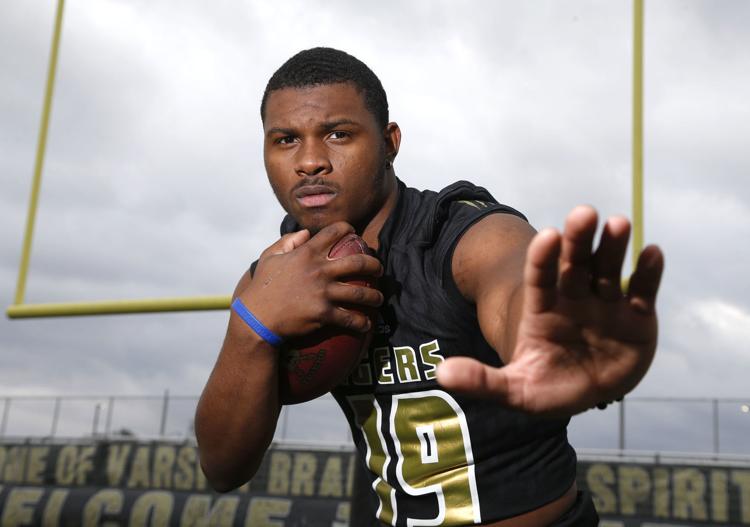 Running back nominee: Asher Brewer, Cleveland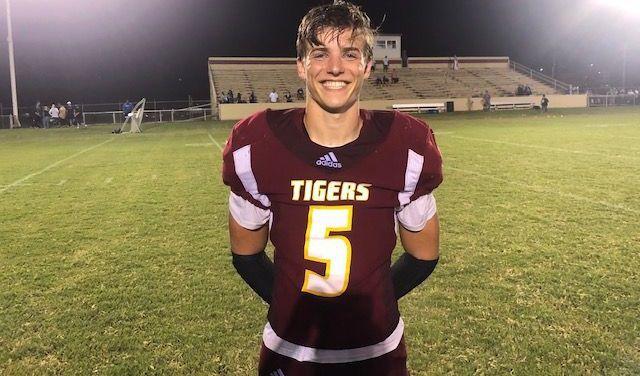 Running back nominee: CJ Brown, Beggs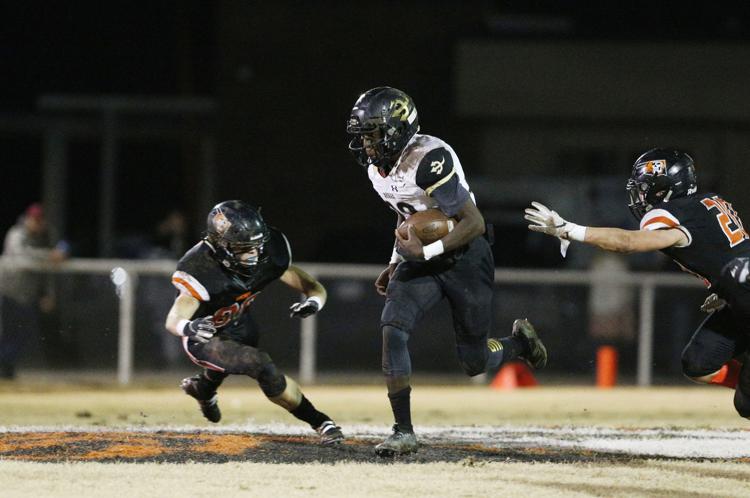 Running back nominee: Chase Burke, Berryhill
Running back nominee: AJ Green, Union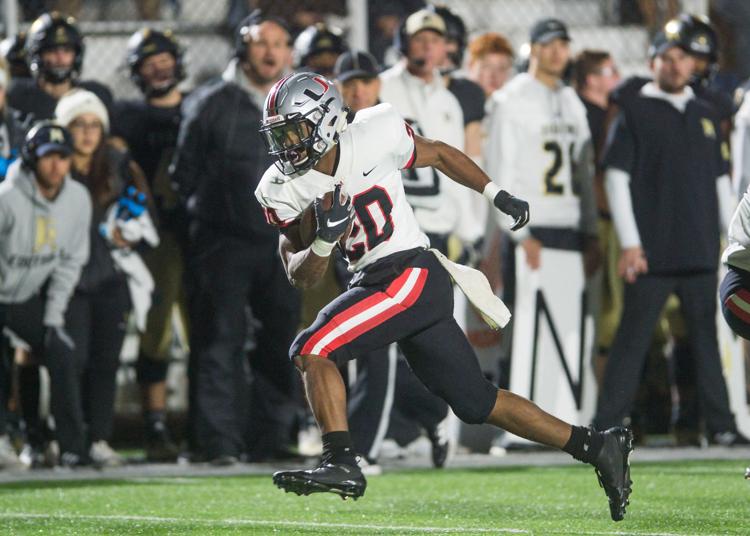 Running back nominee: Owen Heinecke, Bishop Kelley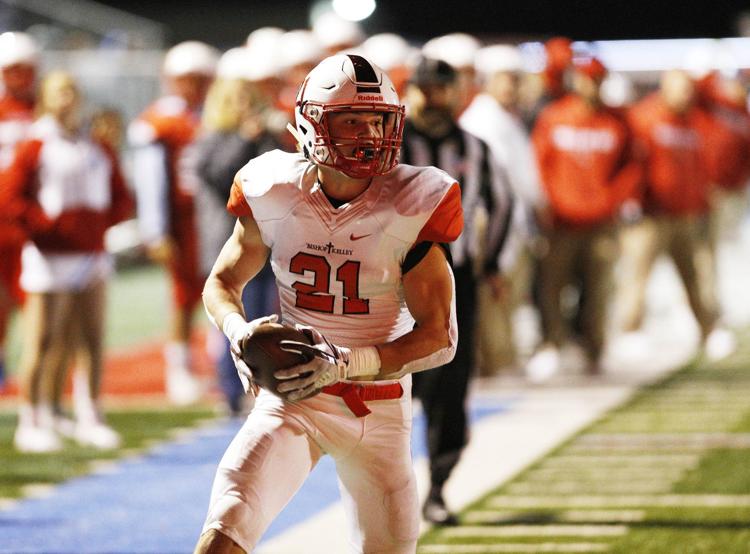 Running back nominee: Deshawn Kinnard, Claremore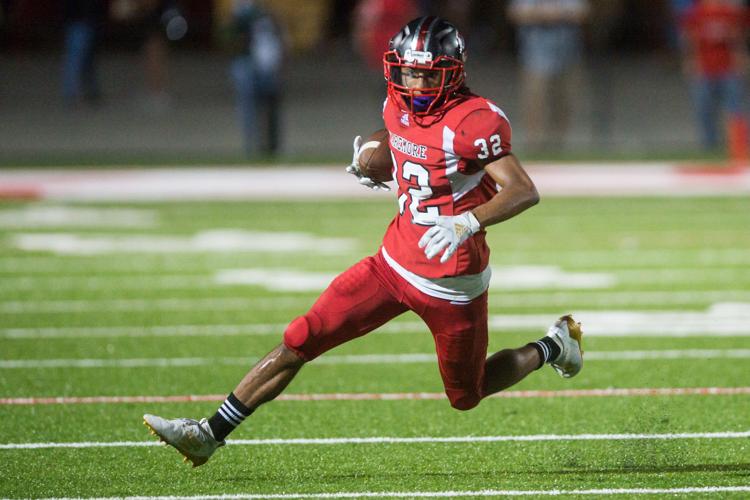 Running back nominee: Braylin Presley, Bixby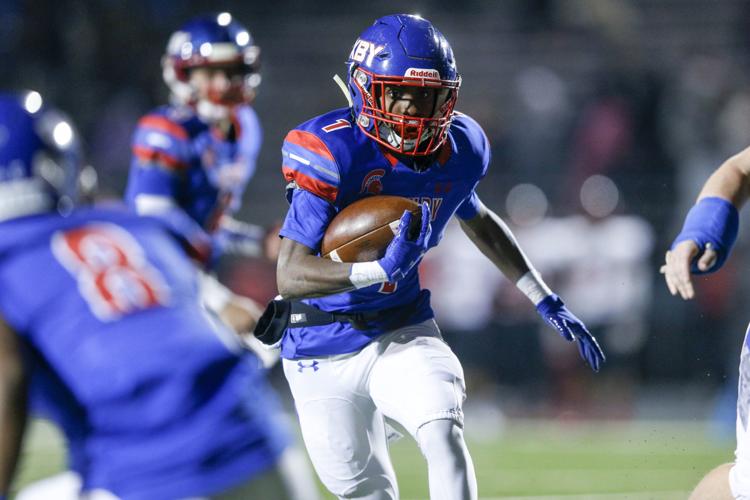 Running back nominee: Te'Zohn Taft, Sapulpa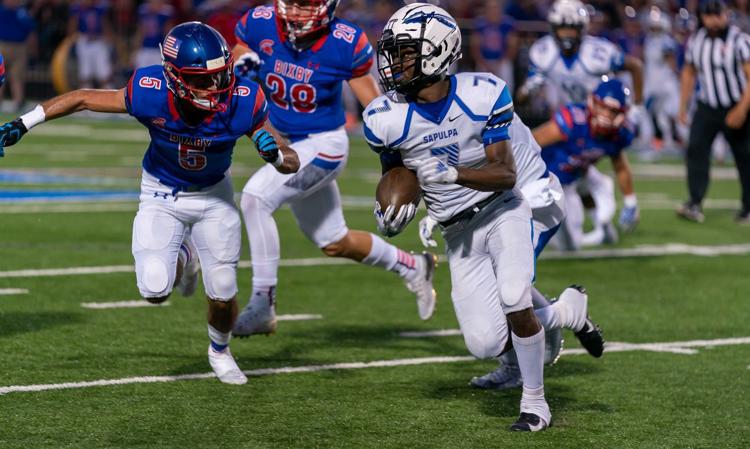 Running back nominee: Qwontrel Walker, Stillwater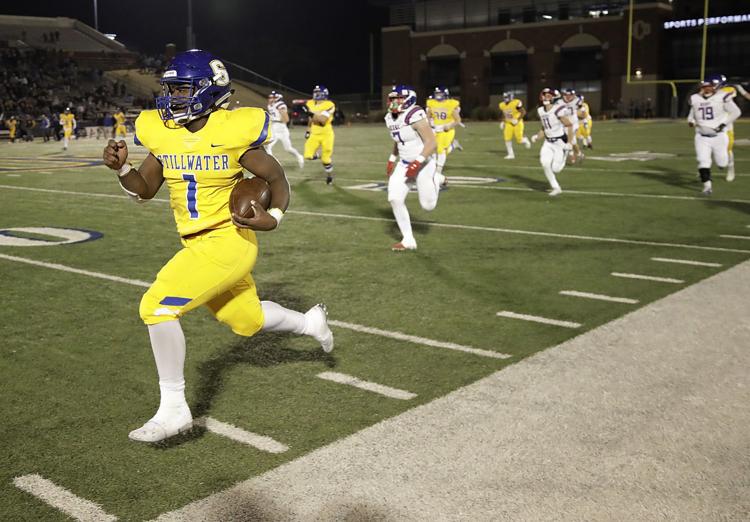 Wide receiver nominee: Cole Adams, Owasso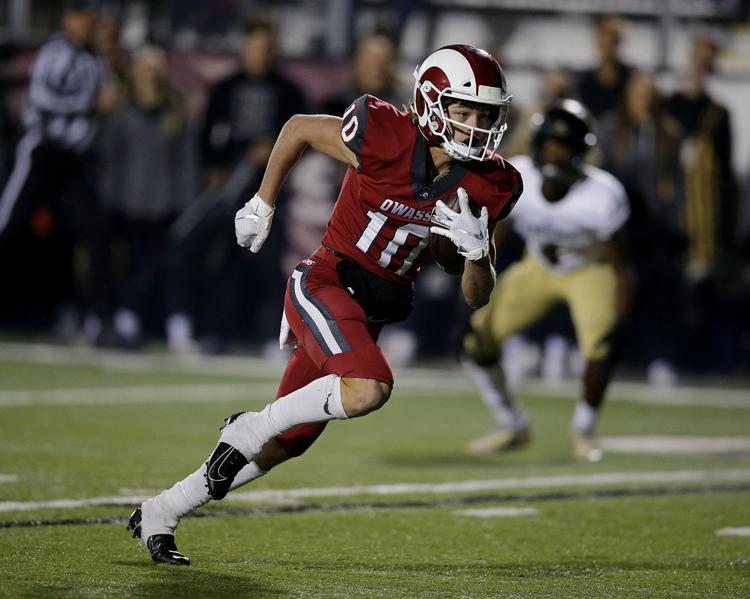 Wide receiver nominee: Steven Brown, Stillwater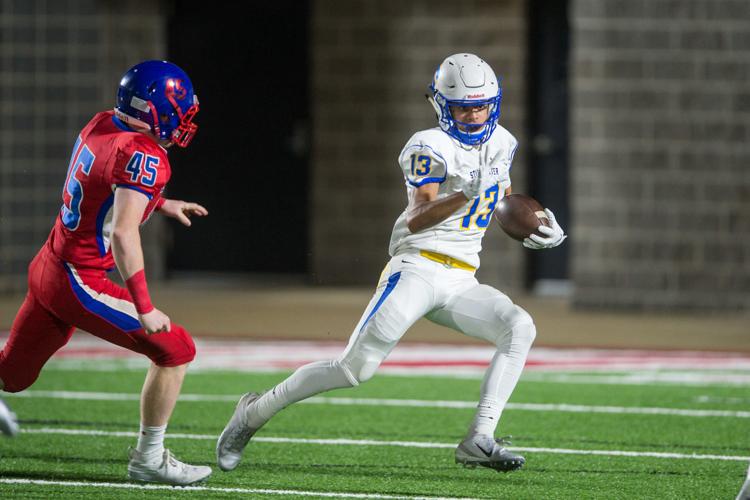 Wide receiver nominee: Bobby Byers, Cascia Hall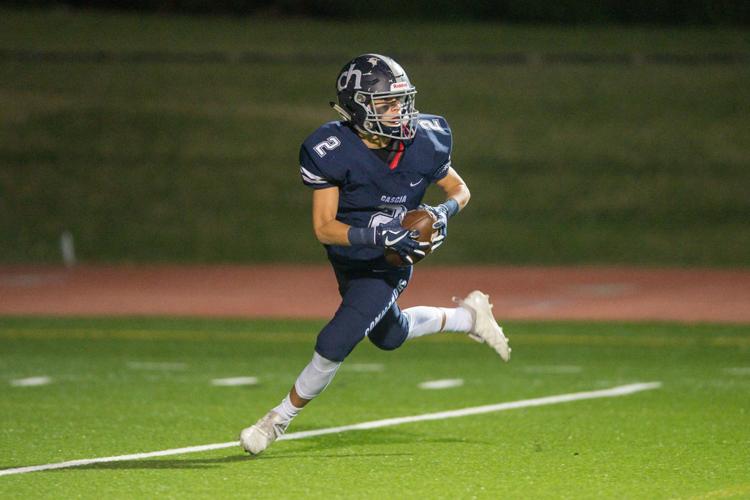 Wide receiver nominee: Kelan Carney, Owasso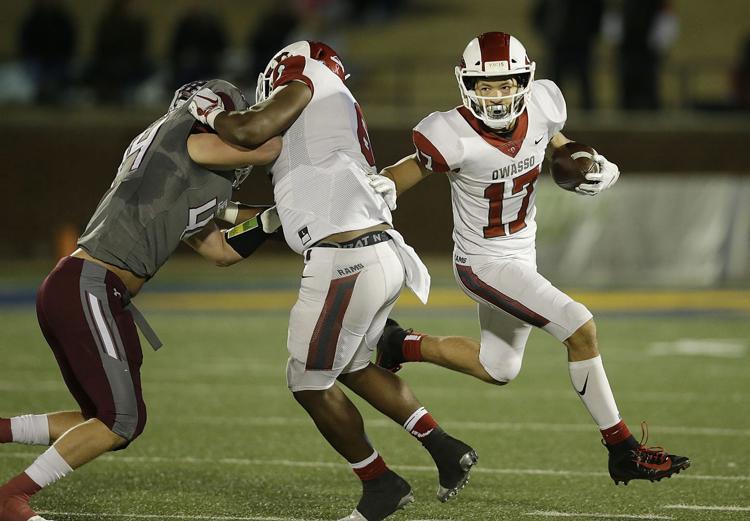 Wide receiver nominee: Dawson James, Berryhill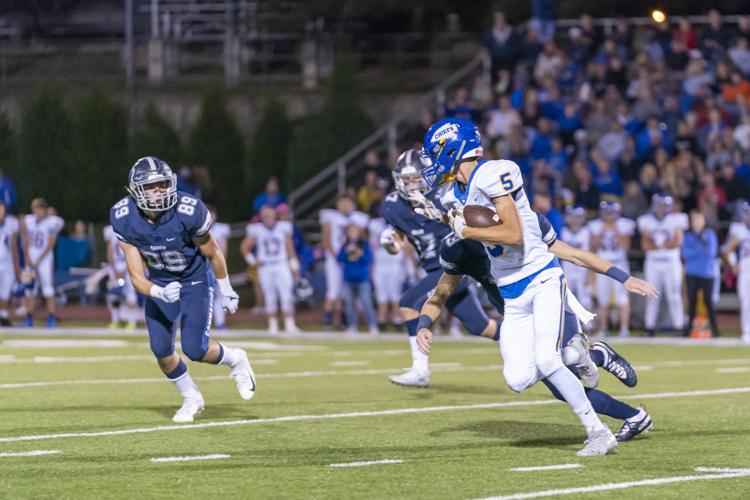 Wide receiver nominee: Kolbe Katsis, Lincoln Christian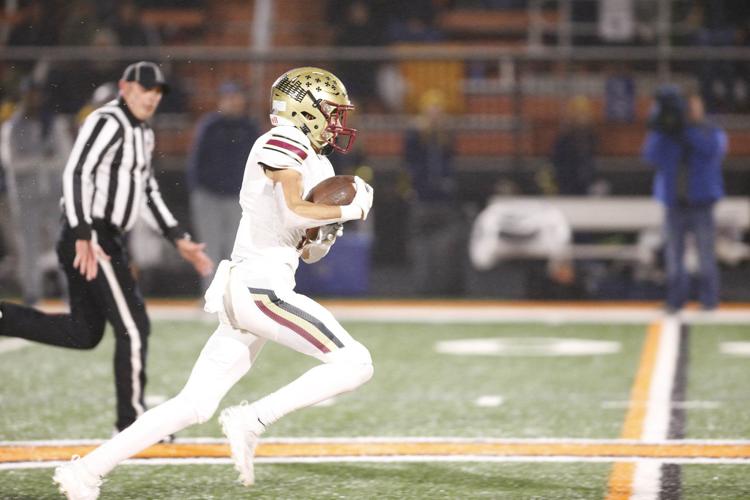 Wide receiver nominee: Gunnar McCollough, Coweta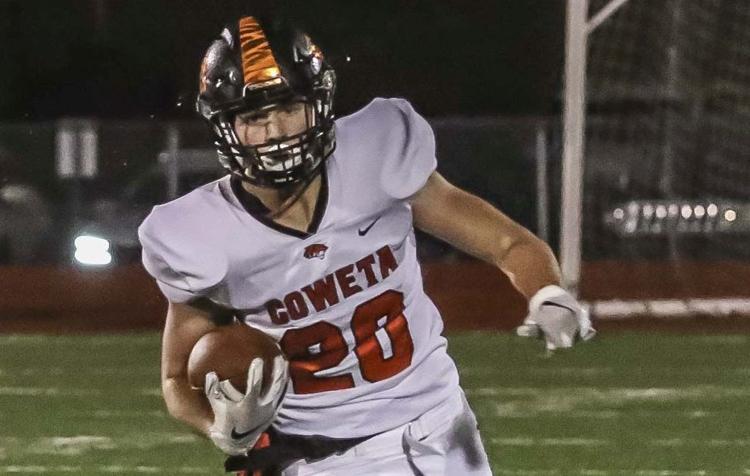 Wide receiver nominee: Chase Nanni, Wagoner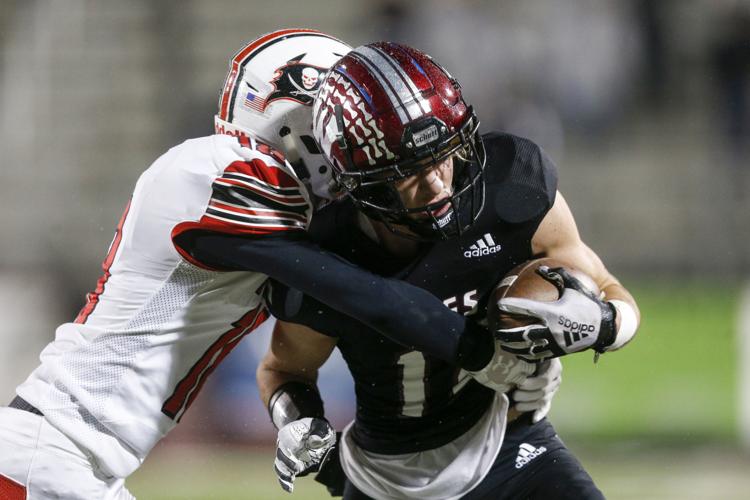 Wide receiver nominee: Dalton Norman, Inola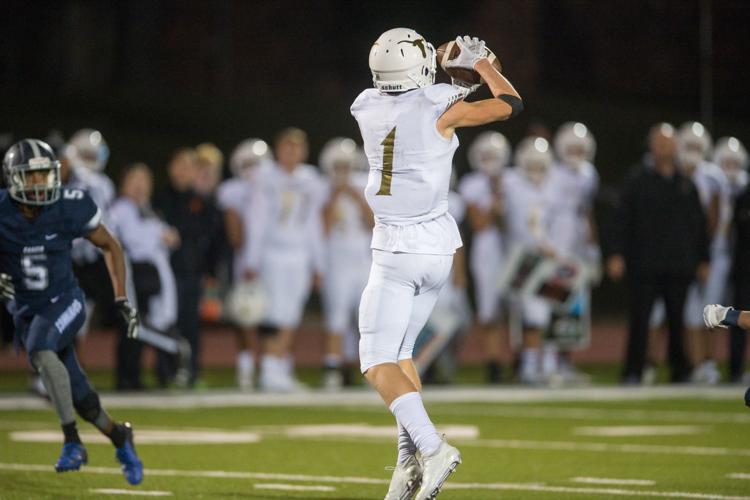 Wide receiver nominee: Derek Sanderson, Metro Christian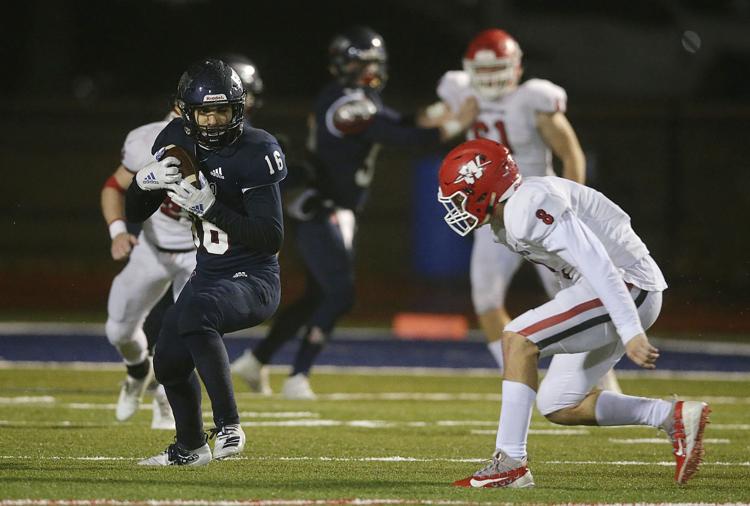 OL nominee: Curtis Fodor, Bartlesville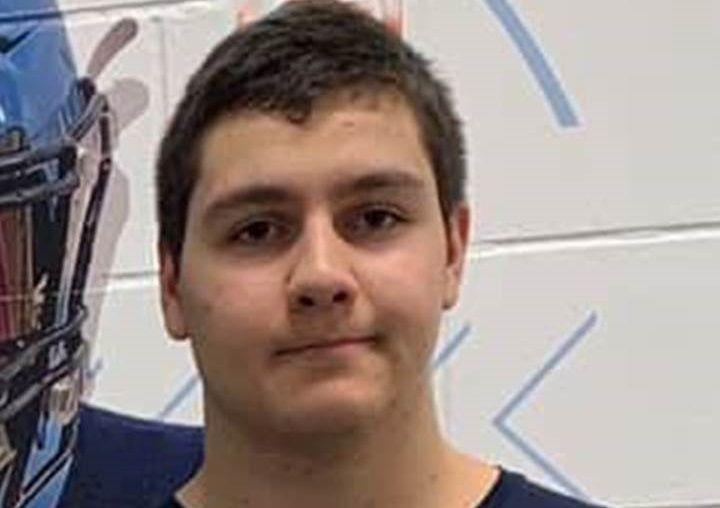 OL nominee: Dillon Gilbert, Owasso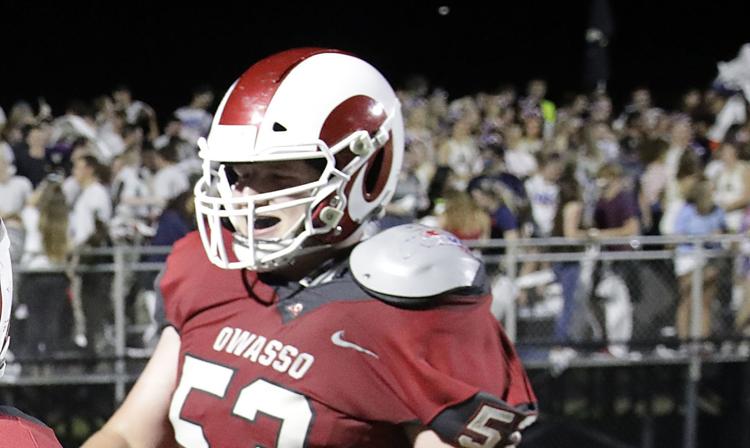 OL nominee: Hudson Moseby, Owasso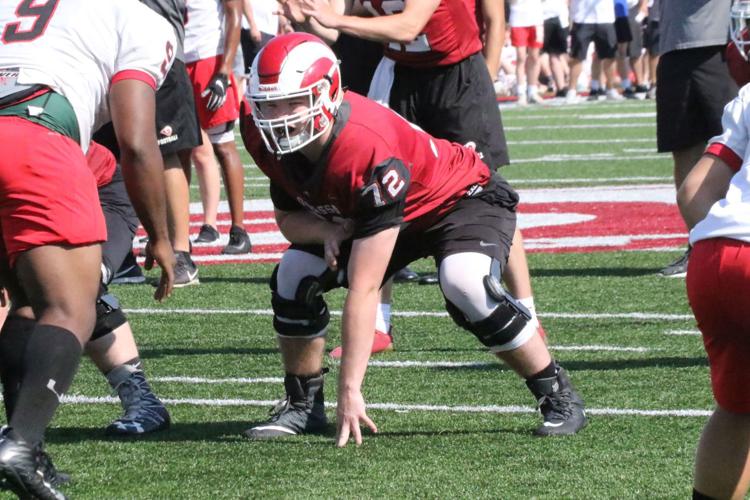 OL nominee: Logan Nobles, Jenks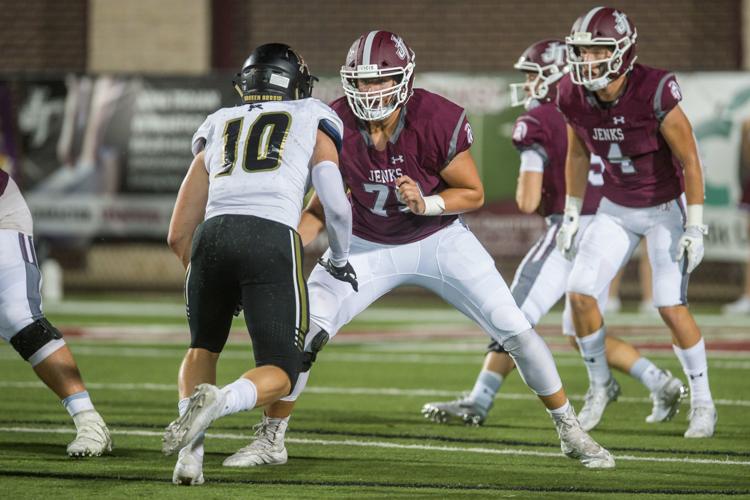 OL nominee: Iman Oates, Edison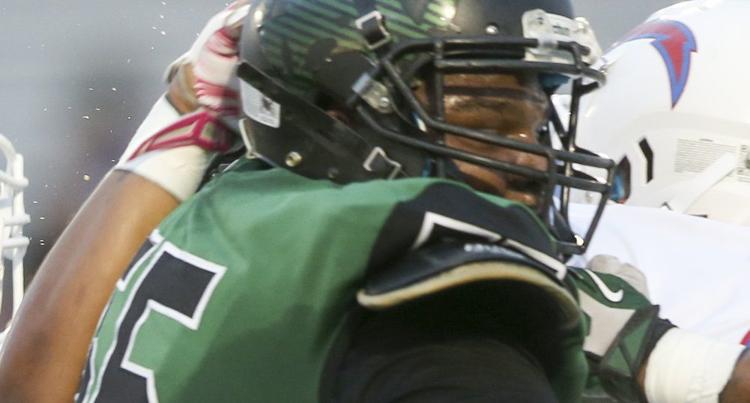 OL nominee: Lance Petermann, Stillwater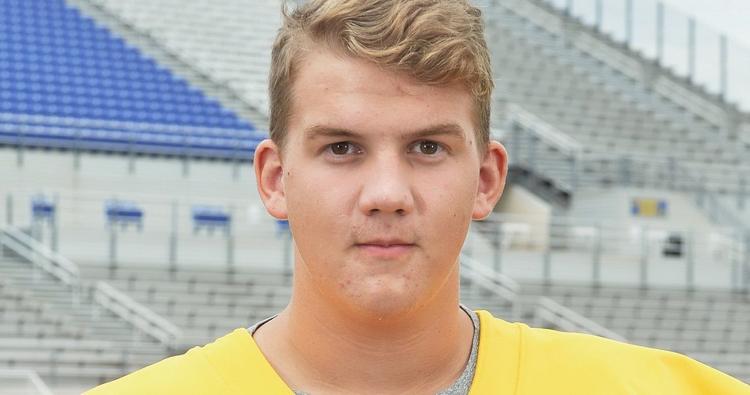 OL nominee: Alex Slaughter, Union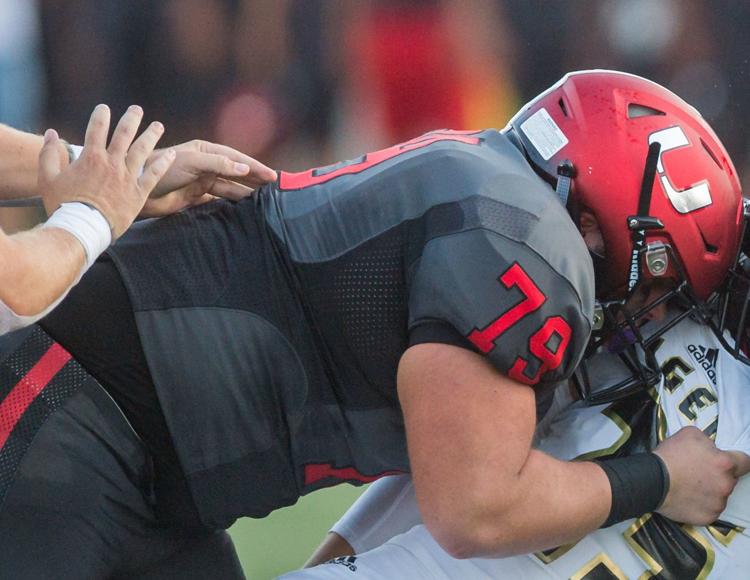 OL nominee: Caleb Townsend, Bixby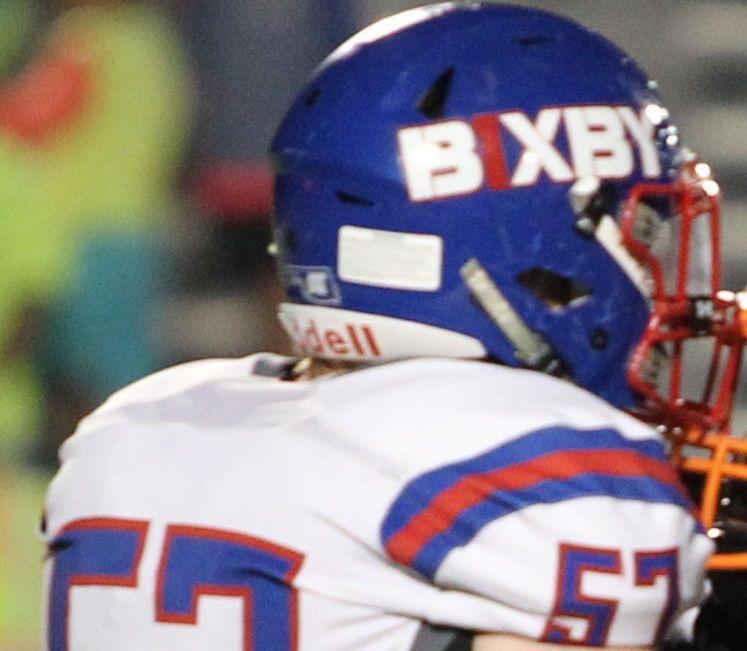 OL nominee: Kainan Wade, Cleveland
OL nominee: Talon Wheeler, Broken Arrow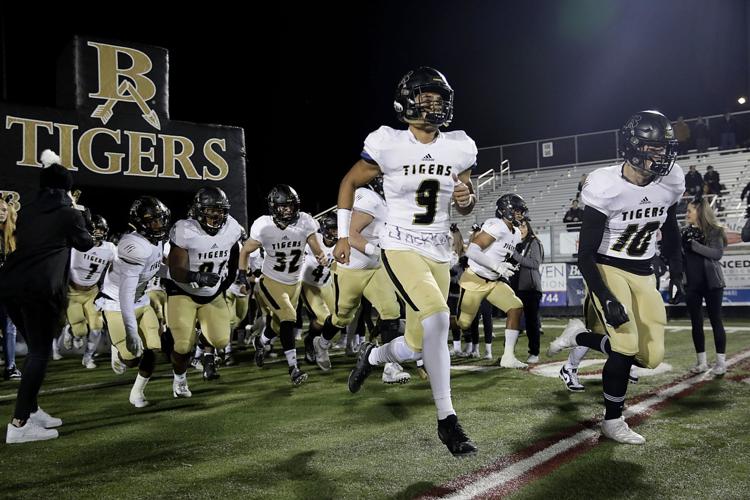 DL nominee: Jaden Brown, Booker T. Washington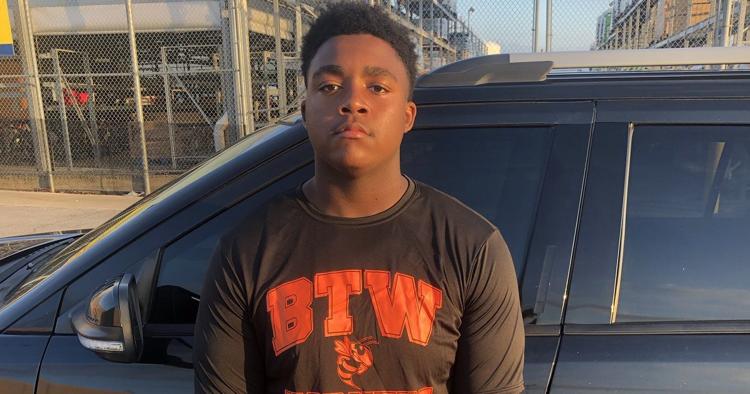 DL nominee: Justin Hines, Coweta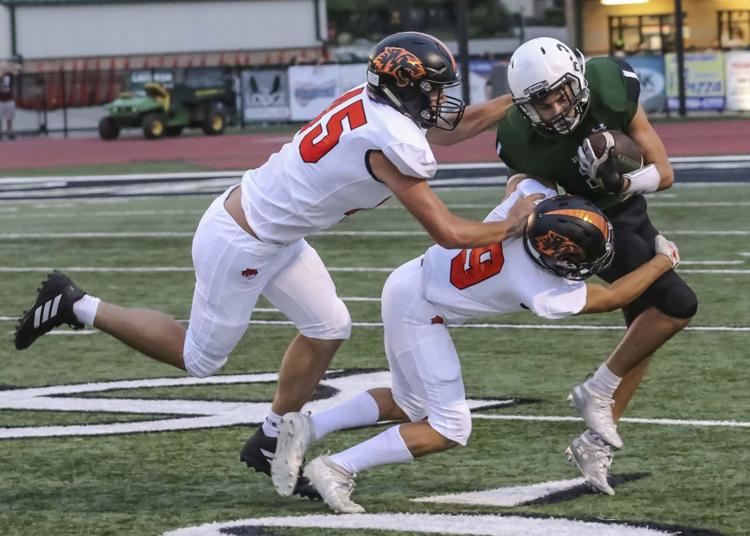 DL nominee: Michael Jamerson, Owasso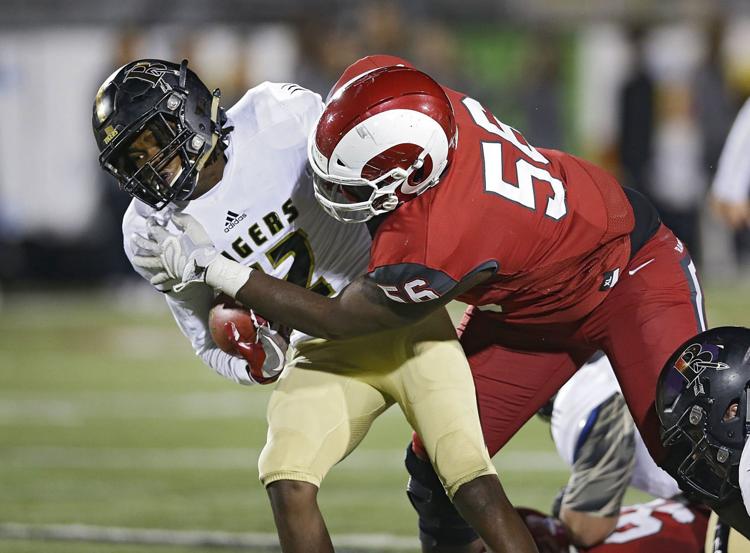 DL nominee: Holden Martinson, Edison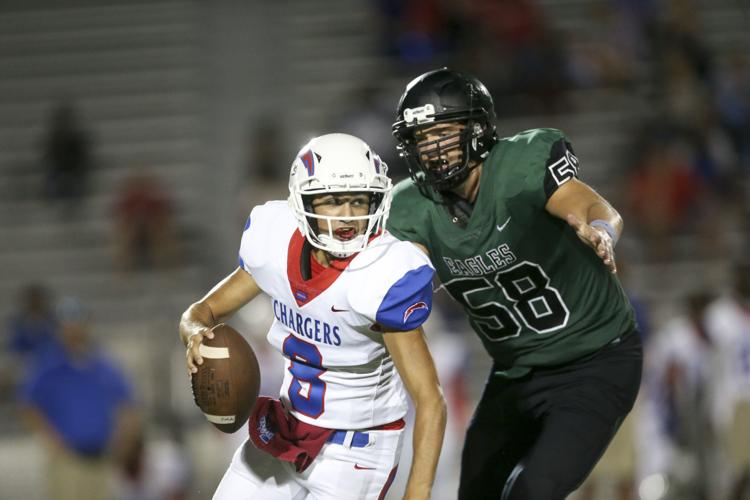 DL nominee: Chris McClellan, Edison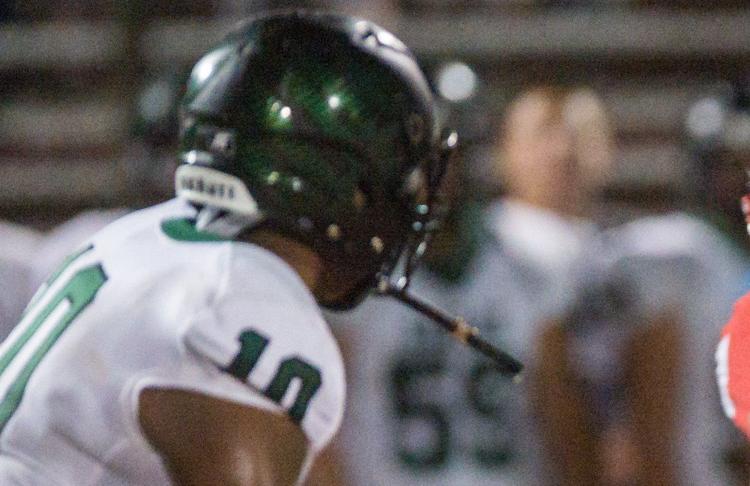 DL nominee: Luke McEndoo, Stillwater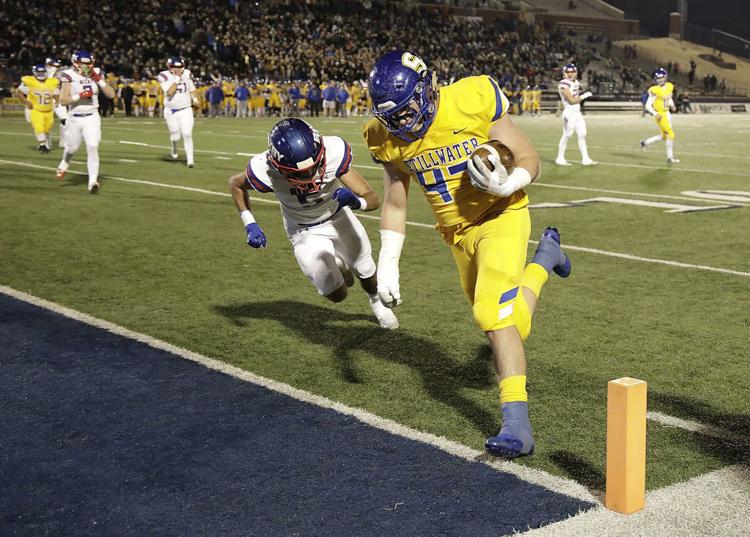 DL nominee: Owen Ostroski, Holland Hall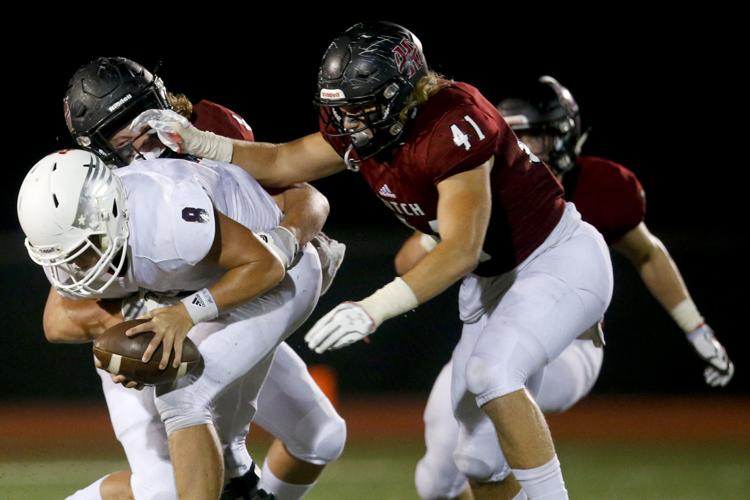 DL nominee: Owen Pazzo, Cascia Hall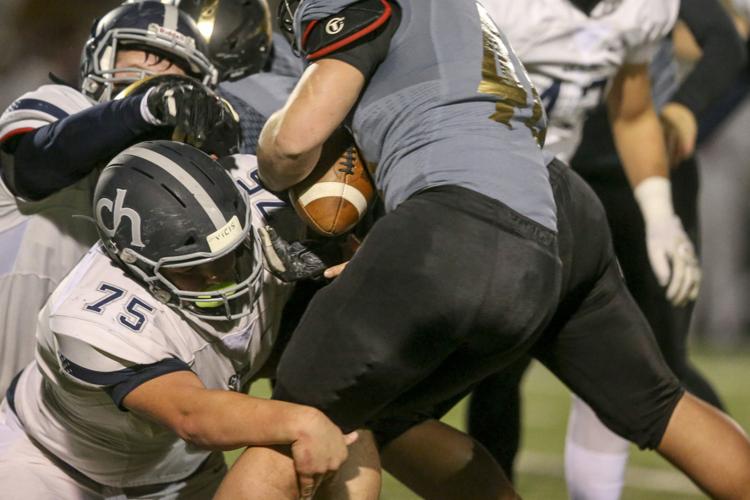 DL nominee: Evan Raines, Verdigris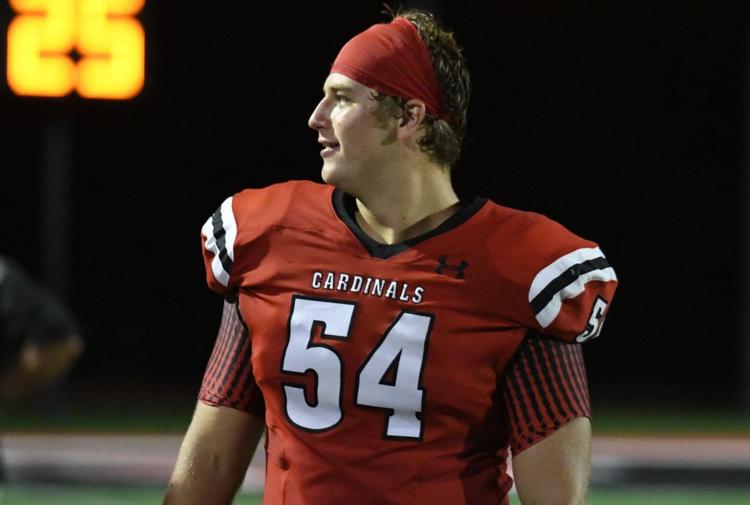 DL nominee: Isaac Smith, Wagoner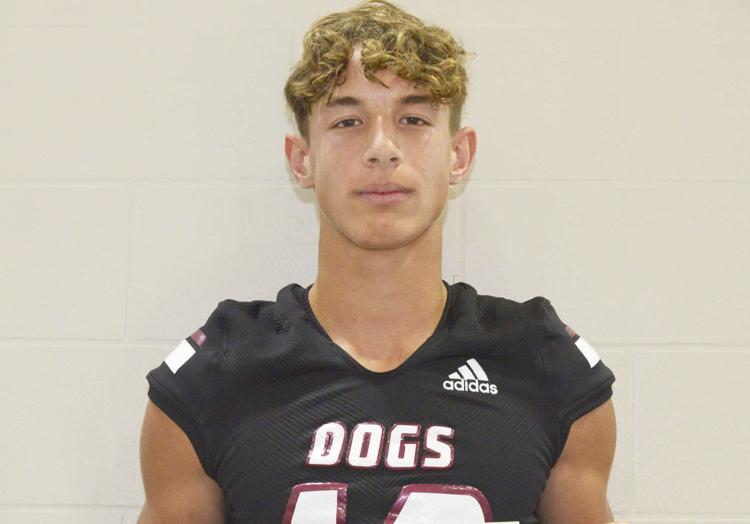 Linebacker nominee: Gabe Brown, Stillwater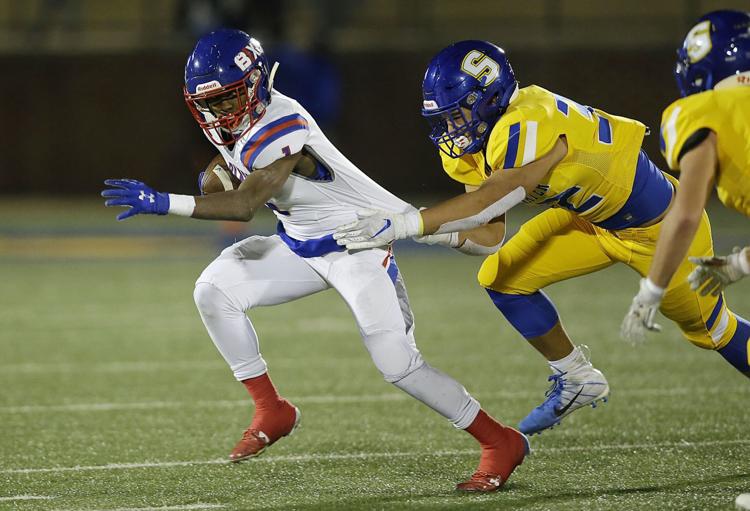 Linebacker nominee: Brenden Dye, Owasso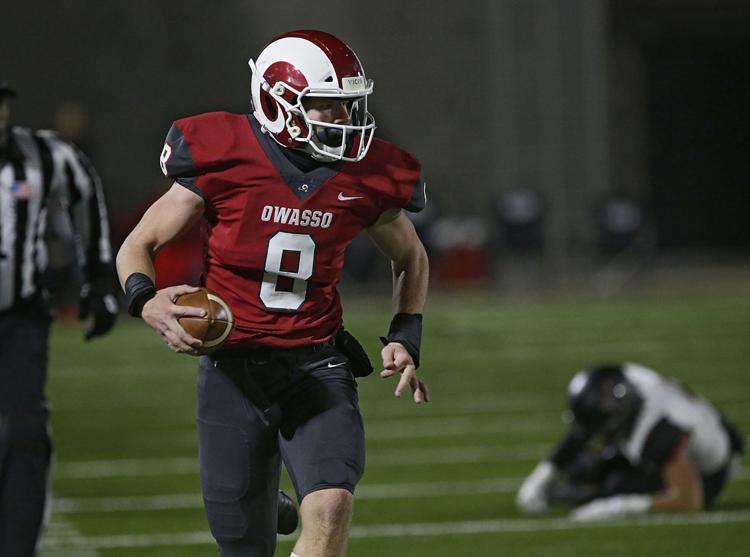 Linebacker nominee: Trey Gause, Wagoner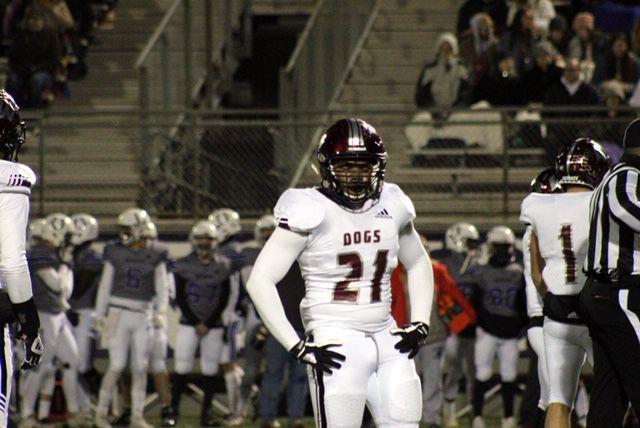 Linebacker nominee: Cade Gibson, Metro Christian
Linebacker nominee: Daymon Levell, Lincoln Christian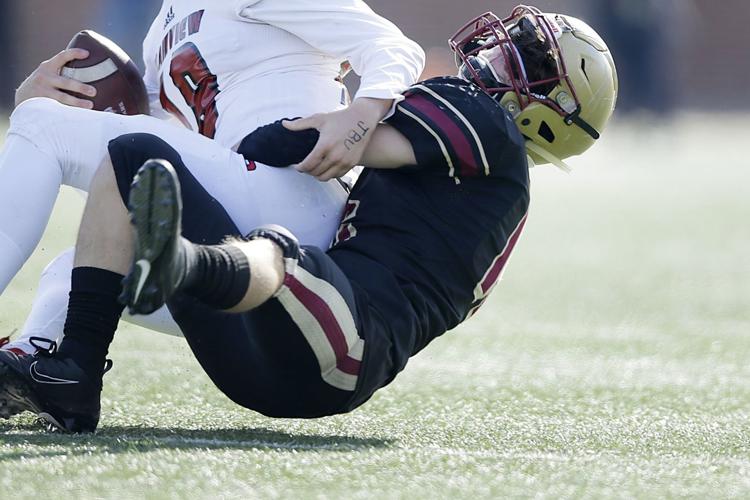 Linebacker nominee: Darryan Moss, Broken Arrow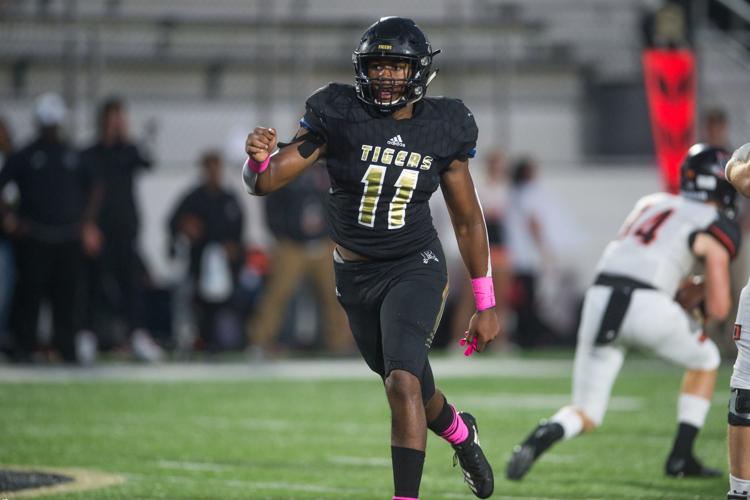 Linebacker nominee: Emaud Triplett, Owasso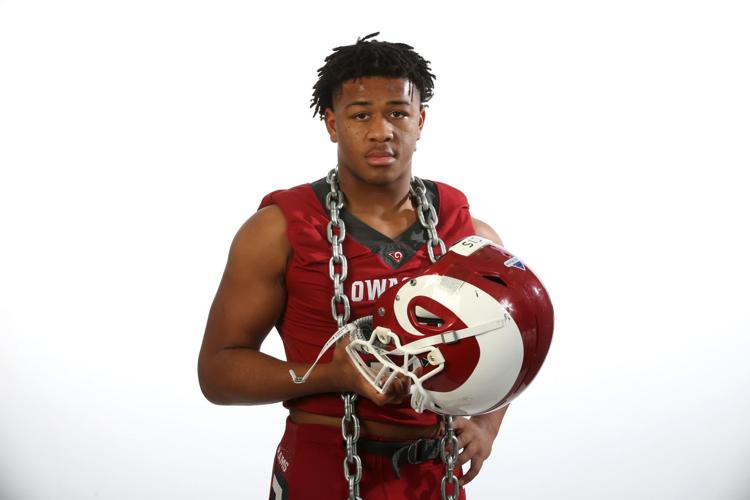 Linebacker nominee: Tyson Ward, Jenks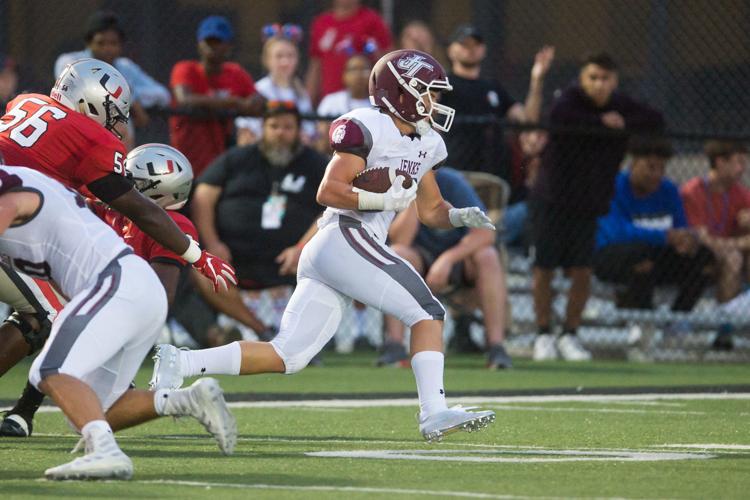 Linebacker nominee: Nick Wedel, Bixby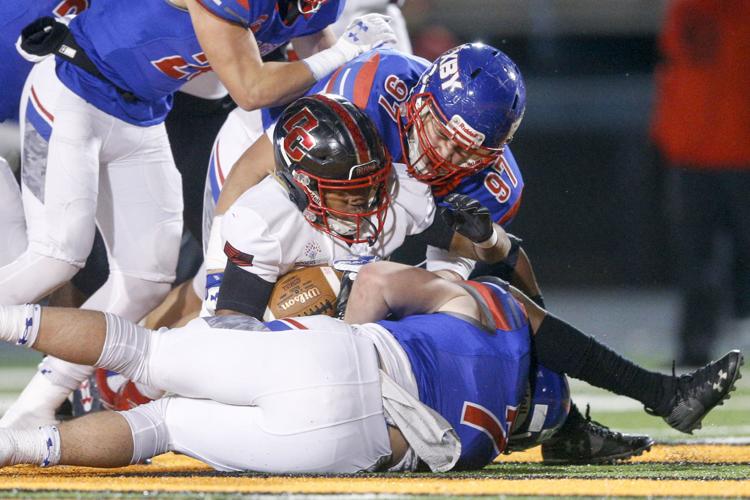 Linebacker nominee: Braeden Winters, Bartlesville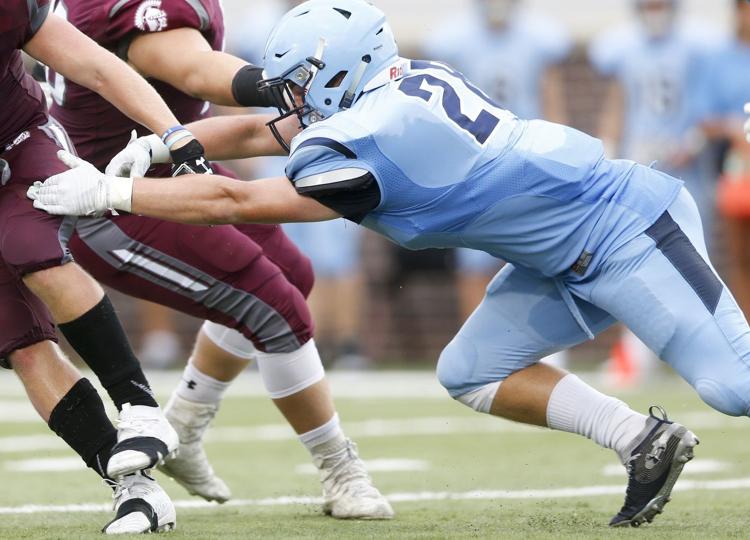 Defensive back nominee: Eli Benham, Sperry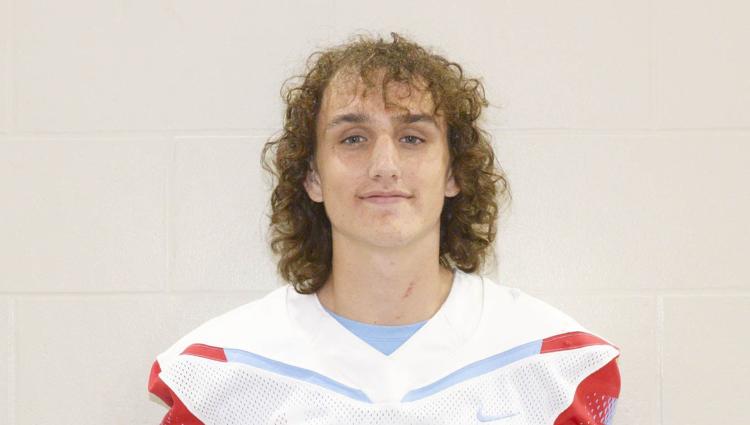 Defensive back nominee: Kendal Daniels, Beggs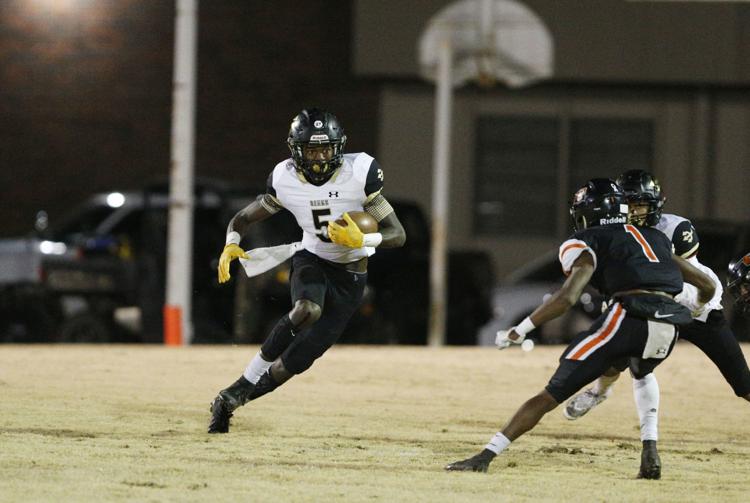 Defensive back nominee: Marc Gouldsby, Holland Hall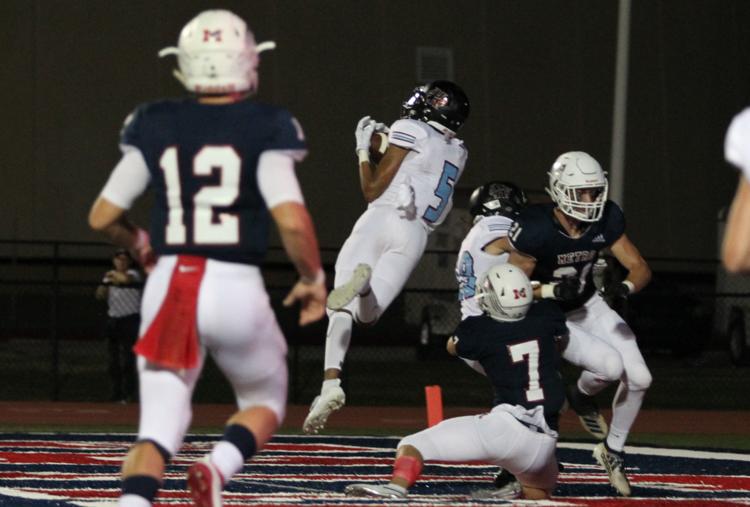 Defensive back nominee: Gage Laney, Owasso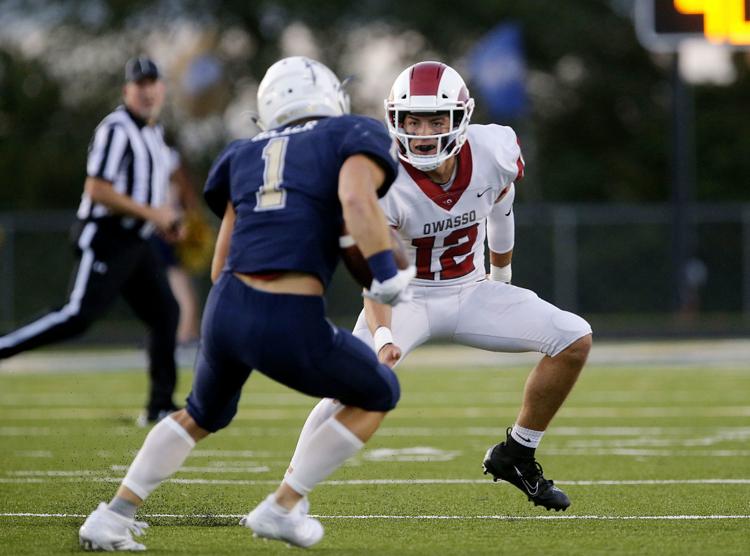 Defensive back nominee: Grant Lohr, Jenks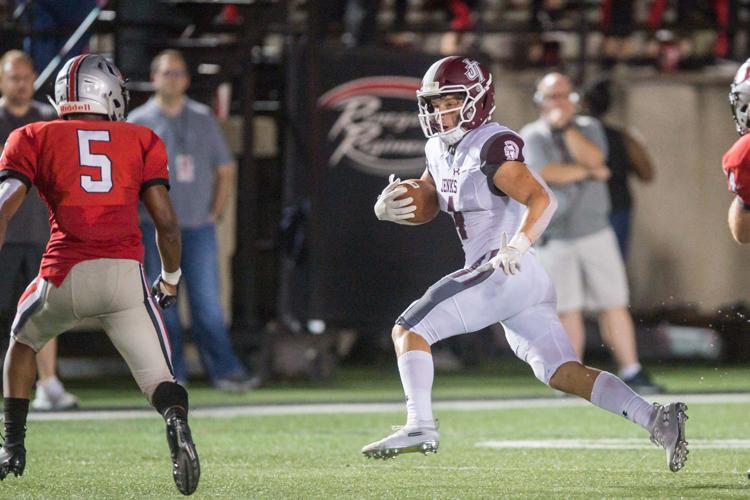 Defensive back nominee: Keuan Parker, Booker T. Washington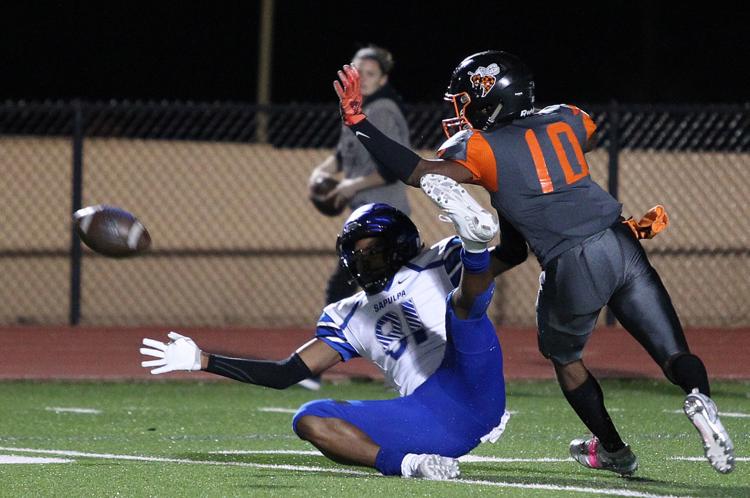 Defensive back nominee: Jayden Patrick, Jenks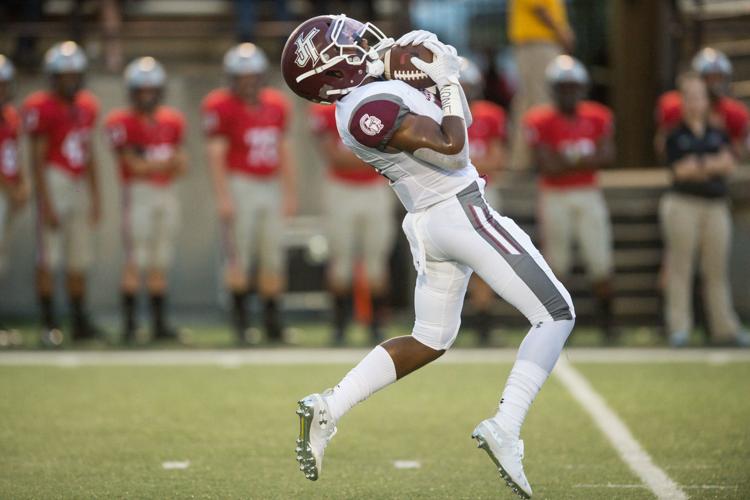 Defensive back nominee: Tevin Williams, Stillwater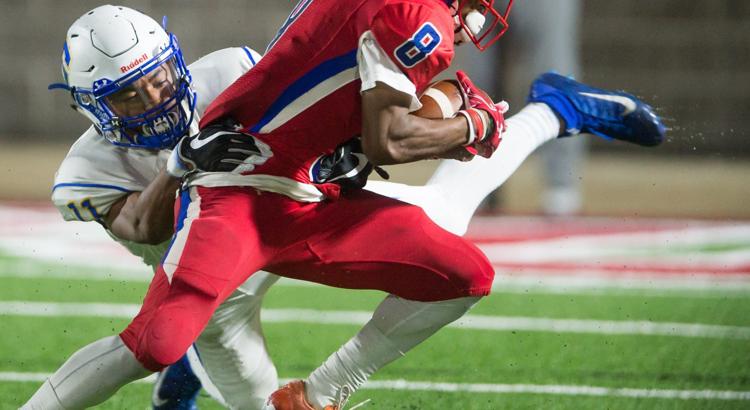 Defensive back nominee: Ty Williams, Muskogee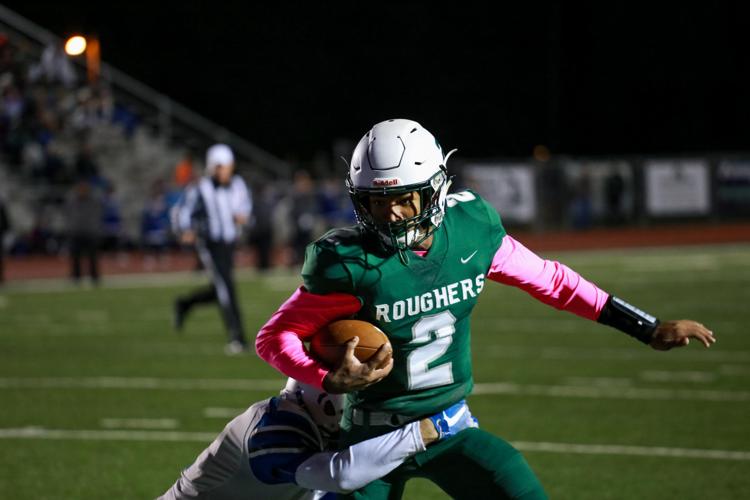 Defensive back nominee: Chance Wilson, Rejoice Christian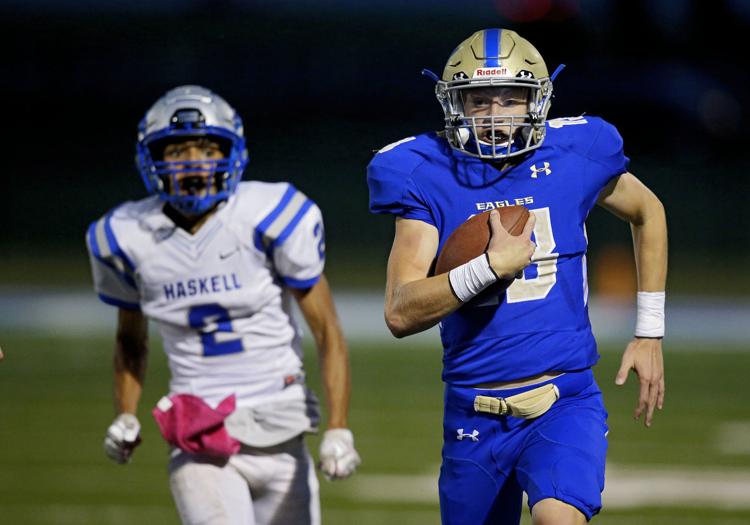 K/ST nominee: Ben Brown, Rejoice Christian
K/ST nominee: Ryan Conner, Claremore
K/ST nominee: Caden Davis, Bartlesville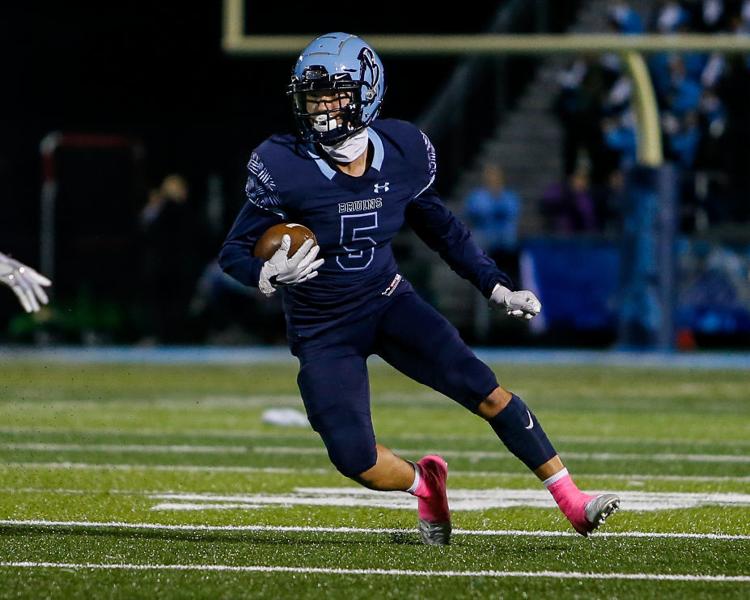 K/ST nominee: Christian Gotcher, Claremore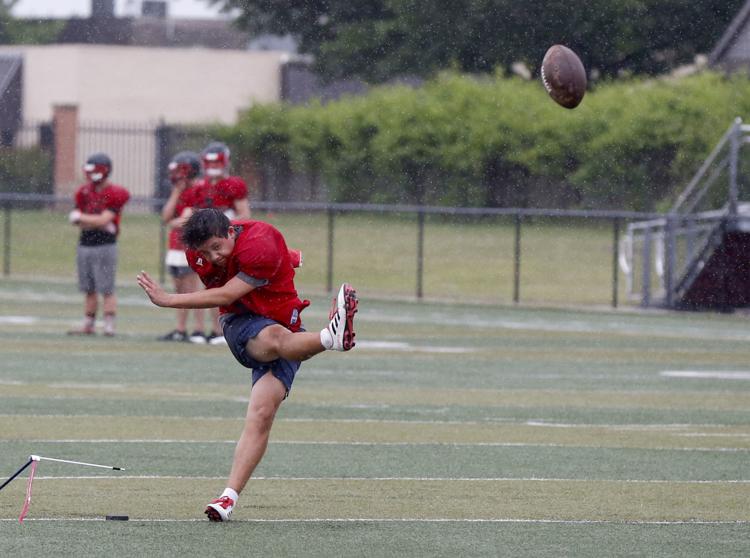 K/ST nominee: Magnus Lepak, Holland Hall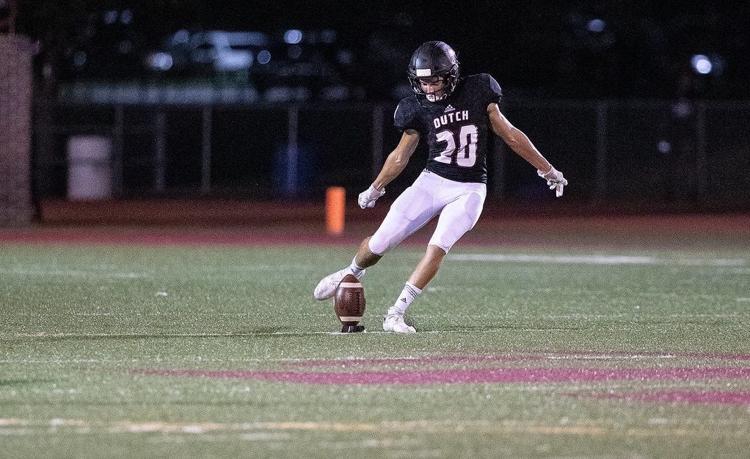 K/ST nominee: Jonah Edwards, Victory Christian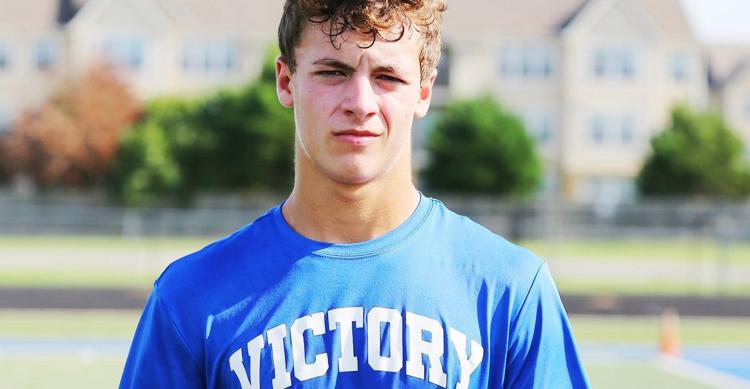 K/ST nominee: Mason Ford, Coweta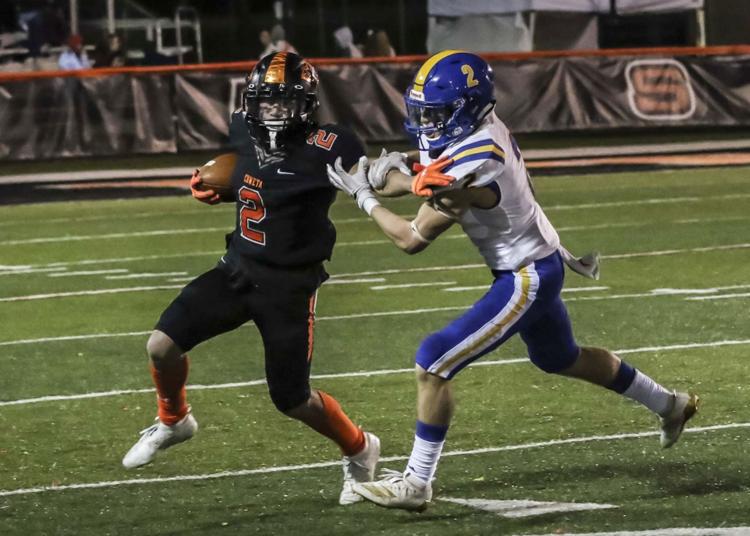 K/ST nominee: Hagen Hood, Owasso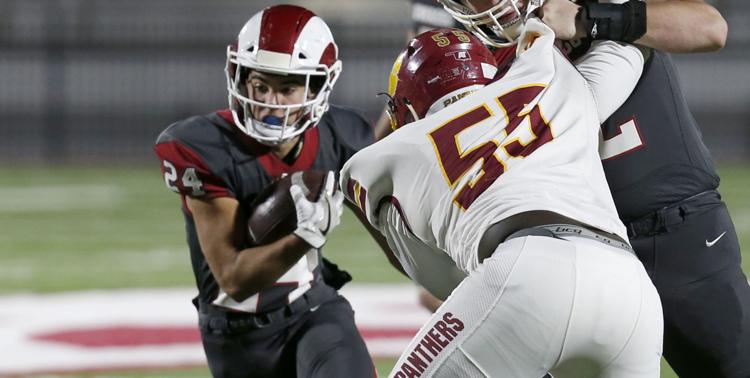 K/ST nominee: Maurion Horn, Broken Arrow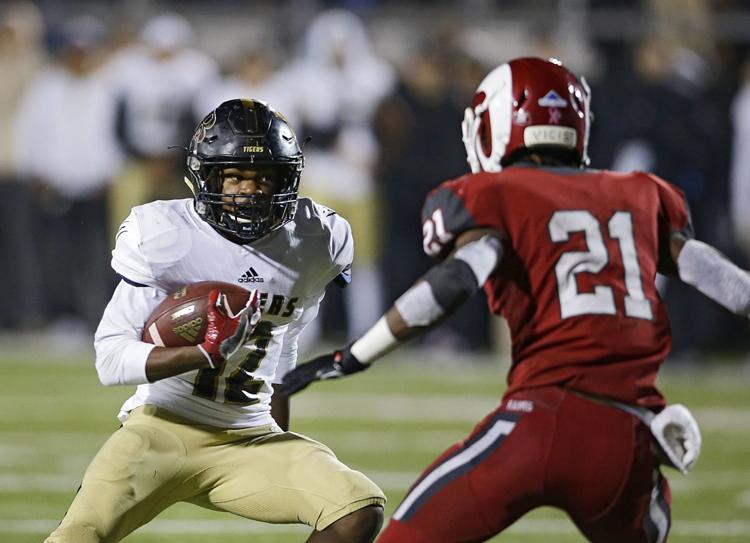 K/ST nominee: Garrett Long, Adair