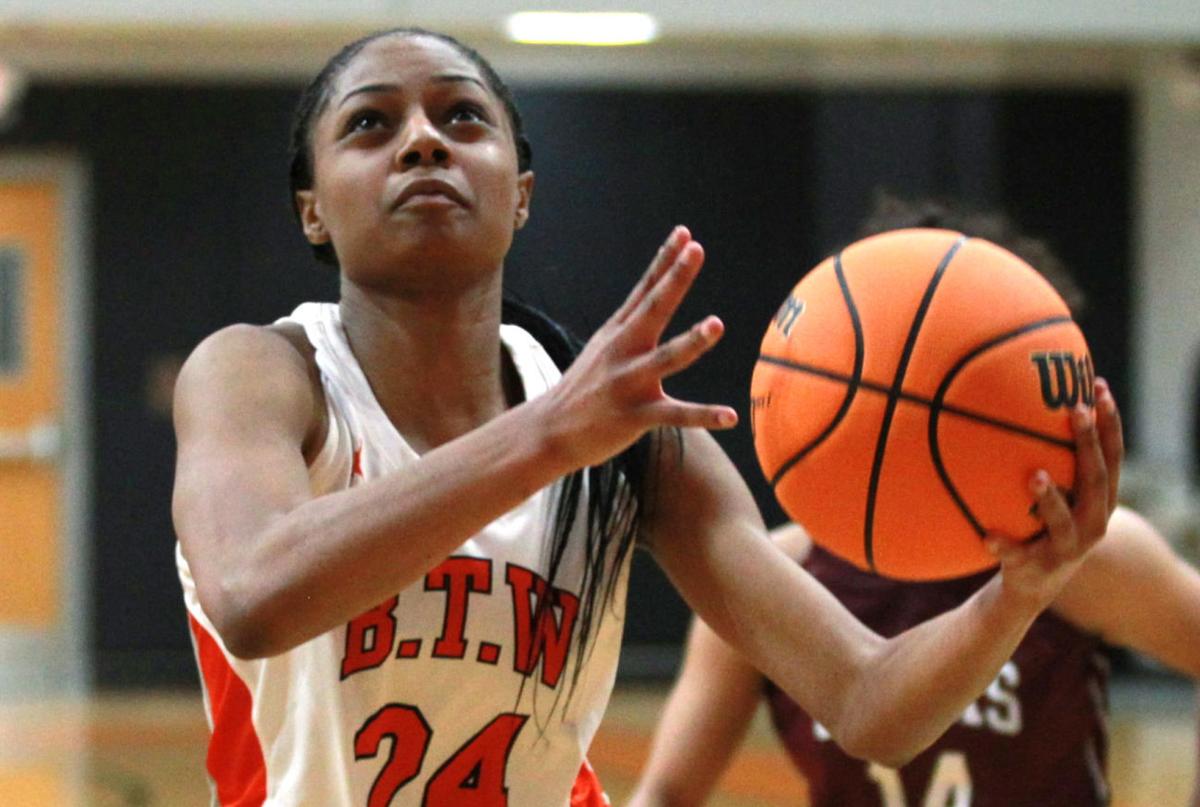 Booker T. Washington's Wyvette Mayberry received two top honors and the Sapulpa Chieftains swept the three others as coaches announced their All-Frontier Valley Conference girls basketball team.
Mayberry was named player of the year and defensive player of the year. Sapulpa's Temira Poindexter was named offensive player of the year and Chieftains freshman Stailee Heard was named newcomer of the year.
Darlean Calip was named coach of the year for leading Sapulpa to the conference title, a 23-4 overall record and a berth in the Class 6A state tournament.
Wyvette Mayberry, B.T. Washington; Temira Poindexter, Sapulpa; Journey Armstead, Sand Springs; Jayla Burgess, Union; Kaylen Nelson, Union; Makenna Burch, Jenks.
Ray Osborn, Sapulpa; Stailee Heard, Sapulpa; Chloe Martin, Bartlesville; Taleyah Jones, Broken Arrow; Kate Bradley, Bixby; Haley Meely, Jenks.
Armani Reed, B.T. Washington; Takyla Pitts, Union; Alyssa Nielsen, Bixby; Aunisty Smith, B.T. Washington; Carrigan Hill, B.T. Washington.
Trinity Jackson, Jenks; Akira Eubanks, Muskogee; Gentry Baldwin, Bixby; Hailey Jackson, Sand Springs; Jada Hytche, Broken Arrow; Gracy Wernli, Bixby; Alexis Lewis, Sapulpa; Lonnesha Hill, Muskogee; Makenzie Malham, Union; Madison Burris, Sand Springs; Sydni Smith, Union.
Player of the year: Wyvette Mayberry, B.T. Washington
Offensive player of the year: Temira Poindexter, Sapulpa
Defensive player of the year: Mayberry
Newcomer of the year: Stailee Heard, Sapulpa
Coach of the year: Darlean Calip, Sapulpa
Mike Brown
918-581-8390
Twitter: @mikebrownTW