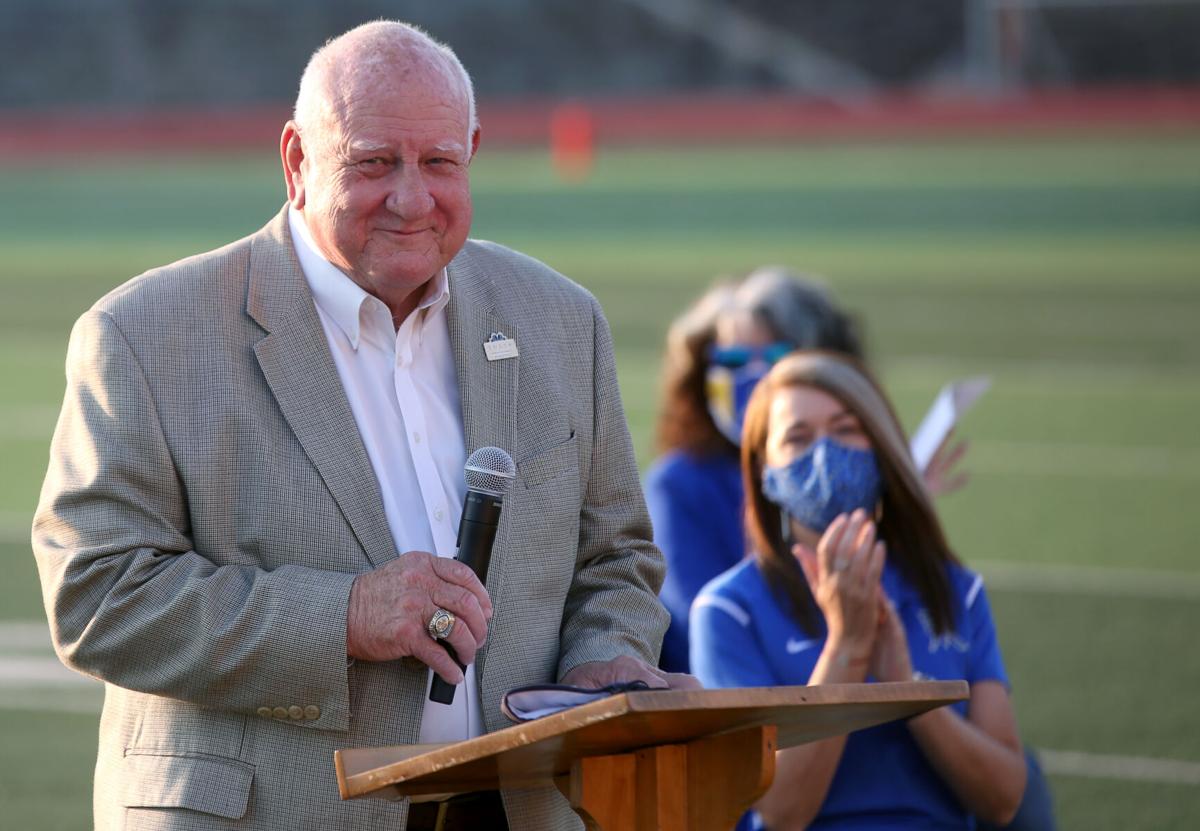 Gil Cloud, who has been Tulsa Public Schools' athletic director since 2012, announced Wednesday he will retire from that position June 30.
"I had been thinking about it for about six months," Cloud said. "I'm going to be 75 this summer. I've never felt as good in the past 10 years as I do now. I've got two grandkids in Tahlequah and Fort Hays (Kansas) and I want to see them play."
When Cloud took the job on an interim basis in 2012, it was supposed to be for only 4 1/2 months, but it turned into nine-plus years.
Cloud said he nearly stepped away at the end of the 2019-20 school year.
"But being in the middle of the pandemic I knew it was going to be a treacherous year ahead, it would be a tough time to make a change, so I didn't want to leave under those circumstances," Cloud said.
"I find now that it is time for me to move on to another chapter that will include more time spent with my family and friends."
Cloud has been involved in education for 51 years. The 1964 Rogers graduate was the athletic director at Union from 1976-91, Guthrie from 1991-94 and Northeastern State from 1994-2000. He also was in similar roles at Upper Iowa University and Arkansas Tech.
Edison athletic director/football coach Tony Daniels said, "I've really enjoyed the aspect of him being a mentor. He has always been easy to get in touch with. Starting the Legends Foundation and the Hall of Fame have been important for TPS athletics.
"He has poured himself into youth athletics and done a phenomenal job. What he and (deputy director of athletics) Mick Wilson have been doing for nine years is what made it attractive to me return to TPS in 2016. Gil will be greatly missed."
Memorial coach Bobby Allison, who has won four state boys basketball titles during Cloud's tenure, is thankful for Cloud's efforts.
"I think he did an incredible job of improving facilities throughout TPS," Allison said. "As a district, no one has better gyms than we do. He also was great at celebrating the history of TPS, unifying the past, remembering the greats and bringing them back by starting the Hall of Fame.
"He also should get a lot of credit for leading us through this school year to make sure all sports were possible for TPS during this incredible time. I am hoping the next athletic director can really build on what Gil has done."
Cloud will be busy during his final three months at TPS. The TPS Athletic Hall of Fame banquet is June 10, there are coaching positions to be filled and a summer academy that will combine athletics and academics will be launched.
"We've still got a whole bunch of stuff left to do this year," Cloud said.