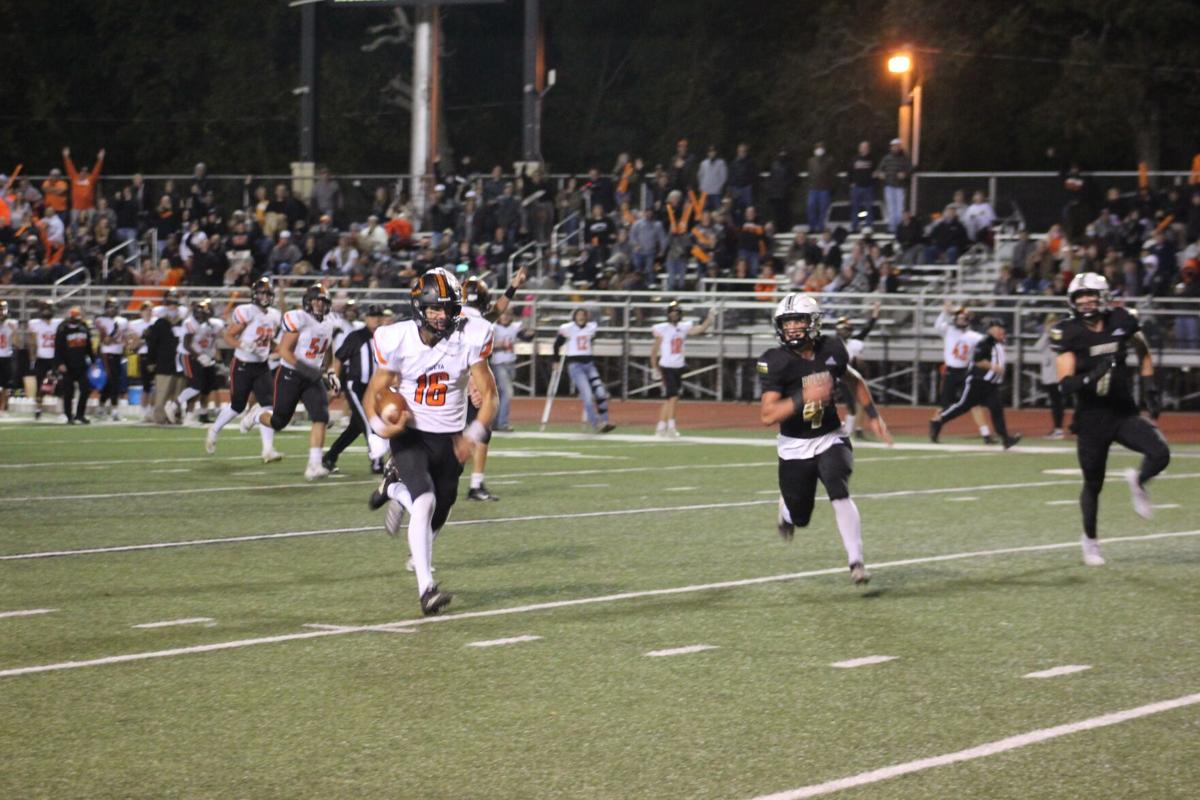 1. 5A-3: No. 2 McAlester (6-0, 3-0) at No. 3 Coweta (6-0, 3-0)
The outlook: The winner will be the favorite for the district title although Shawnee is tied for first with both teams. Has the potential to be another thriller in this series similar to Coweta's 20-17 win last year and McAlester's 28-27 victory in 2018.
Bill Knight Automotive High School Football Player of the Week Candidates
POLL CLOSED To vote for high school football player of the week, see the profiles below of each candidate and then cast your vote below. Voting ends at 10 a.m. Tuesday. Your choice for player of the week, along with the World's choice, will be published Wednesday in the Tulsa World and on OkPrepsExtra.com.
You voted:
Key players: Quarterbacks Gage Hamm of Coweta and Trent Boatright of McAlester. Hamm has completed 57-of-97 passes for 962 yards and 15 TDs while Boatright is 57-of-87 for 806 yards and nine TDs. Hamm also has rushed for 217 yards and four TDs. Coweta receiver Mason Ford has 24 catches for 398 yards and six touchdowns, and averages 11 yards on 16 rushes. McAlester's Erik McCarty has 69 carries for 713 yards and 14 TDs. He blocked two kicks in last year's game.
Series history: McAlester leads 8-6 as the teams have split the last four meetings.
2. 6AI-1: No. 1 Jenks (5-1, 3-0) at No. 4 Edmond Santa Fe (4-2, 3-0)
The outlook: A rematch of Jenks' 41-14 win in last year's state title game.
Key players: Whether Shaker Reisig or Ike Owens is the Jenks quarterback, Ty Walls has been a big-play receiver for the Trojans. Last week, he had four catches for 159 yards and two TDs against Norman. Jenks' running game is getting stronger each game as Jaiden Carroll and Jalyn Stanford combined for 292 yards last week. Jenks' defensive line, led by AJ Brown and Colemon Thurber, has been dominant all year. They combined for three sacks in last year's final. A key is whether they can apply pressure on Santa Fe quarterback Scott Pfieffer, who is 99-of-149 for 1,387 yards and 15 TDs. Santa Fe receiver Talyn Shettron, an Oklahoma State commit who was the star in a 33-30 win at Jenks in 2019, has 40 catches for 558 yards and six TDs. He could be matched up against Jenks cornerback Cade Stacy, who scored on a Pick-6 in the title game. Santa Fe freshman RB Demarius Robinson has 118 carries for 802 yards and 10 touchdowns.
Series history: Jenks leads 10-1, including 5-0 in the playoffs.
3. 6AII-2: No. 4 Sand Springs (5-1, 2-1) at No. 1 Bixby (6-0, 3-0)
The outlook: Bixby, with a 42-game winning streak, looks to maintain its solo possession of the district lead while Sand Springs would like to create a four-way tie.
QB matchup: Sand Springs' Ty Pennington is 95-of-147 passing for 1,437 yards and 15 TDs, and has rushed for 335 yards and six touchdowns. Bixby's Christian Burke is 97-of-145 for 1,409 yards and 18 TDs while running-specialist QB Connor Kirby has 56 rushes for 355 yards and 10 TDs.
Notable: Bixby has outscored its last three opponents 222-13.
Series history: Bixby leads 19-12, but is 12-2 against the Sandites since 2010. The Spartans won all three postseason meetings between 2014-16, including 38-28 in the 2015 state final. Bixby won last year 51-20 after a 75-0 victory in 2019.
4. 3A-4: No. 1 Holland Hall (6-0, 3-0) at No. 5 Berryhill (5-1, 3-0)
The outlook: This could be defending state champion Holland Hall's toughest game until deep in the playoffs.
QB matchup: Holland Hall's Kordell Gouldsby is 58-of-87 passing for 798 yards and seven TDs, plus he has 56 carries for 485 yards and nine touchdowns. Berryhill's Jaxon Watie is 76-of-130 for 1,059 yards and 11 TDs.
Series history: Holland Hall leads 6-1 after a 31-7 win last year — the Dutch's closest game of the season. Before that game, the teams had not met since 2003. The first four games of the series occurred from 1982-85.
5. 6AII-2: No. 2 Union (5-1, 3-0) at No. 7 Moore (5-1, 2-1)
The outlook: Some of the luster on this matchup disappeared with Moore's 29-6 loss last week at Norman North last week. But a Moore win would likely create a four-way tie for the district lead.
Series history: Union leads 8-0 after winning 62-12 in 2020 and 44-10 in 2019. Rovaughn Banks had three rushing TDs in each win.
5A-3: Bishop Kelley (2-4, 2-1) at Rogers (3-3, 1-2): This is a pivotal game in each team's bid for a playoff berth. Kelley has shut out Rogers in their last three meetings.
3A-3: No. 1 Lincoln Christian (7-0, 3-0) at No. 6 Seminole (6-0, 2-0): It's the second week in a row that Lincoln has faced a 6-0 team — Lincoln beat Westville 56-14 last week. Each team has a victory over Texas' Trinity Christian.
2A-7: No. 3 Metro Christian (4-2, 2-1) at Victory Christian (4-2, 3-0): An exciting QB matchup between Metro's Kirk Francis and Victory's Triton Chandler. Metro defeated Victory 49-21 last year.
A-5: Oklahoma Union (4-1, 2-0) at Pawhuska (4-2, 3-0): Pawhuska's Todd Drummond was 15-of-20 passing for 321 yards and seven TDs, and also ran for another in last week's 57-6 win over Quapaw.
5A-4: No. 10 Pryor (5-1, 3-0) at Memorial (0-6, 0-3): A rare chance to watch weekday afternoon football — kickoff is at 1 p.m. Thursday at LaFortune Stadium.
6AI-1: No. 9 Yukon (2-4, 1-2) at No. 5 Broken Arrow (3-3, 2-1): Broken Arrow leads the all-time series, 7-0, — all since 2014 — but the last two have been thrillers — 27-22 in 2020 and 43-42 in 2019.
Beggs moves up and Rejoice Christian joins 2A's top 10: Week 7 high school football rankings
6AI Nos. 1-10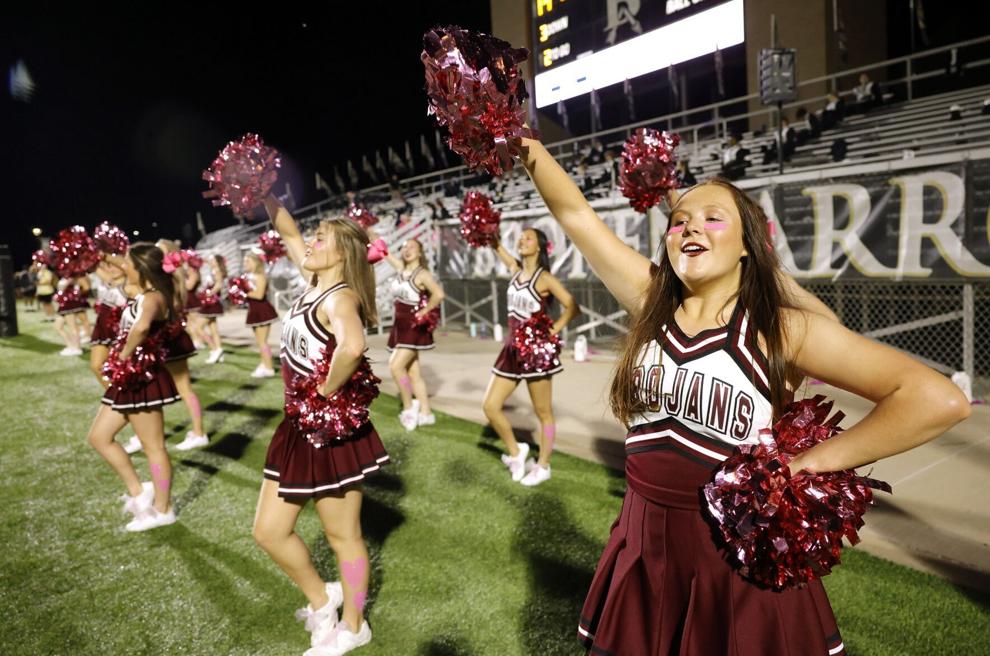 6AII Nos. 1-10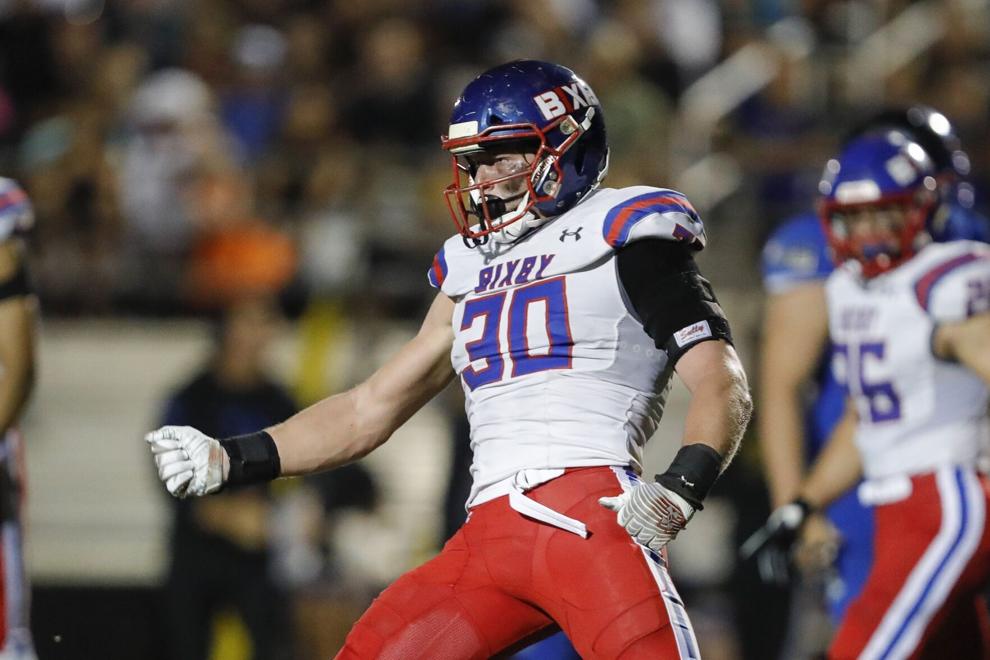 5A Nos. 1-10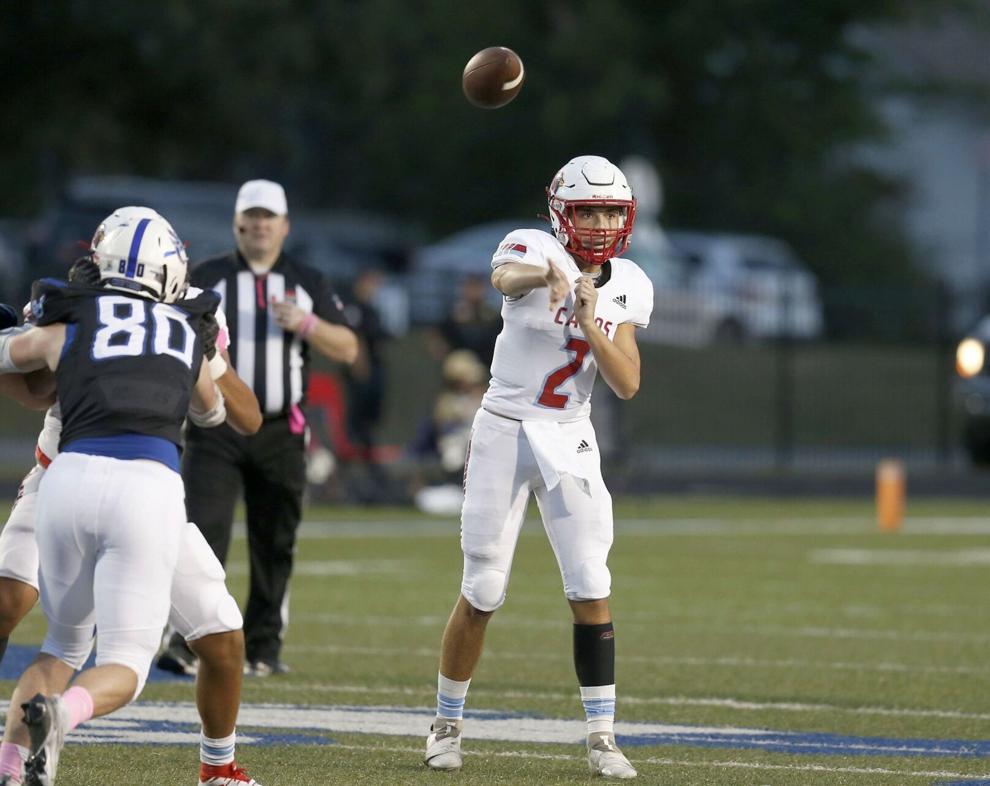 4A Nos. 1-10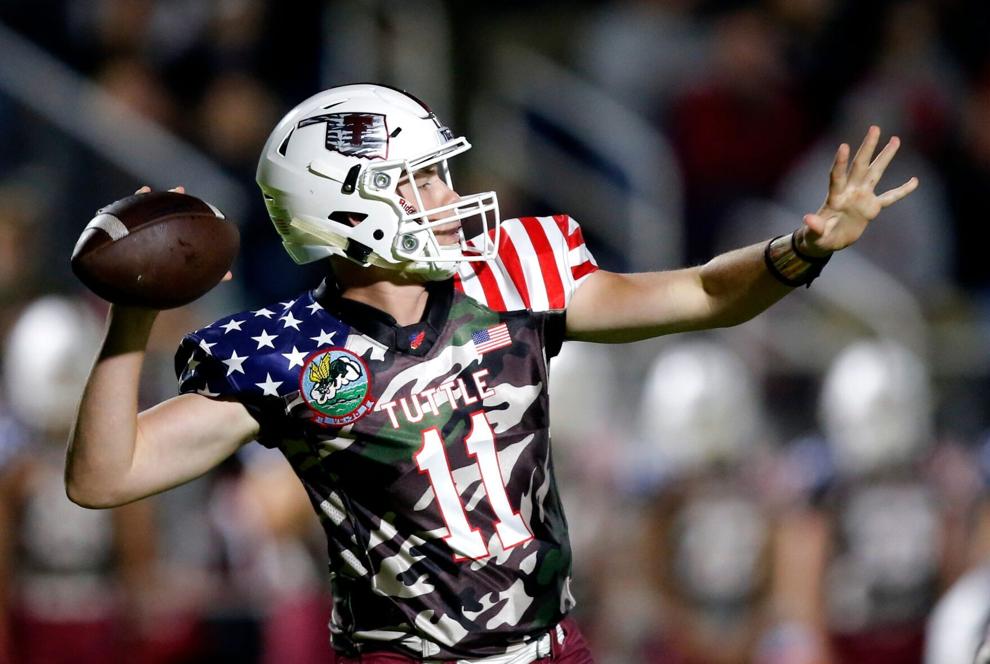 3A Nos. 1-10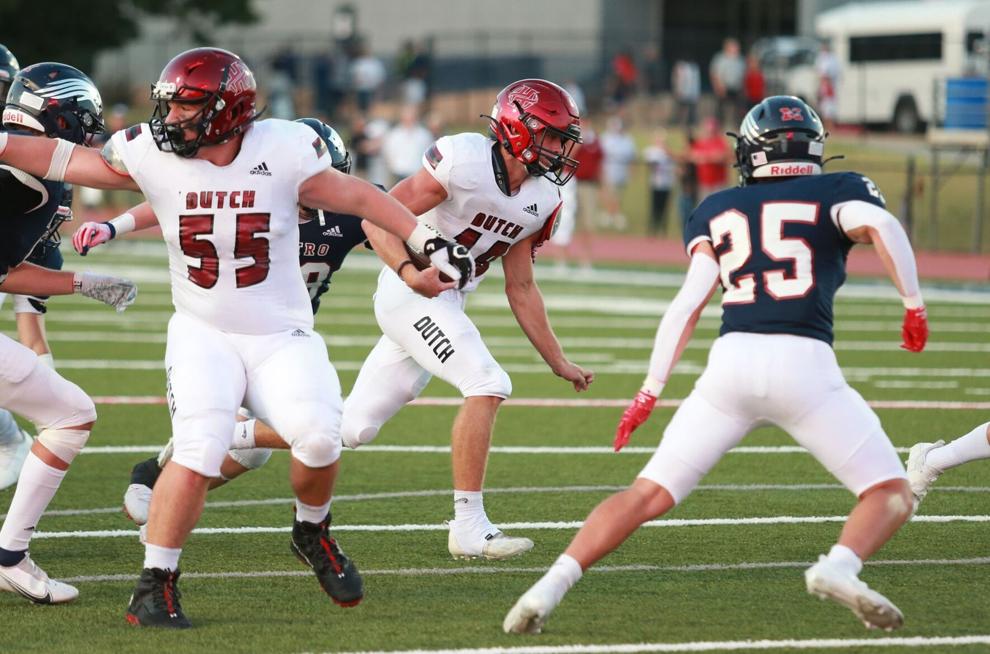 2A Nos. 1-10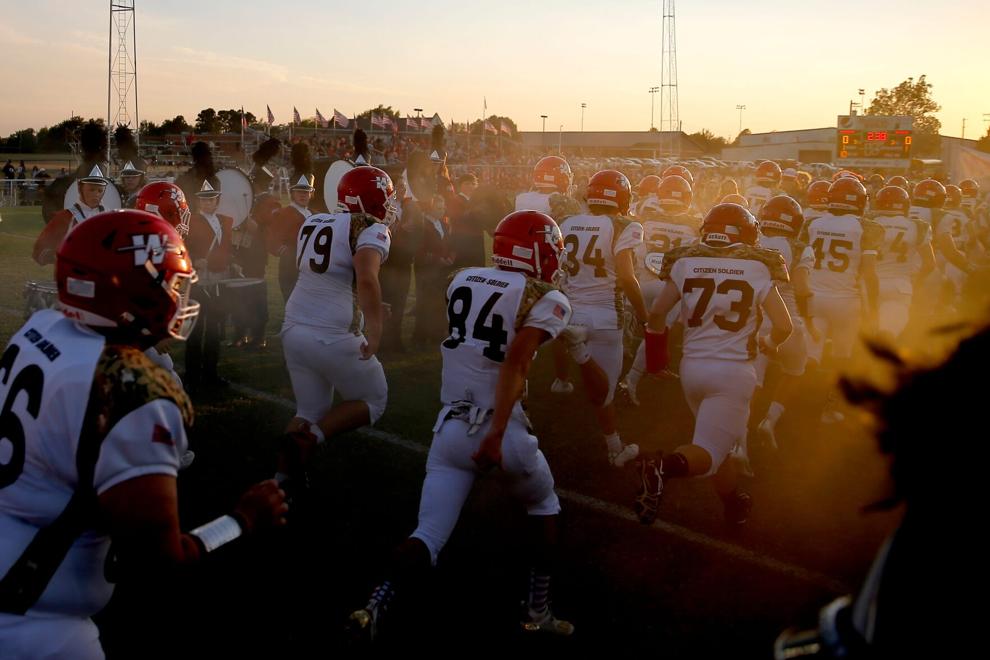 Class A, B and C rankings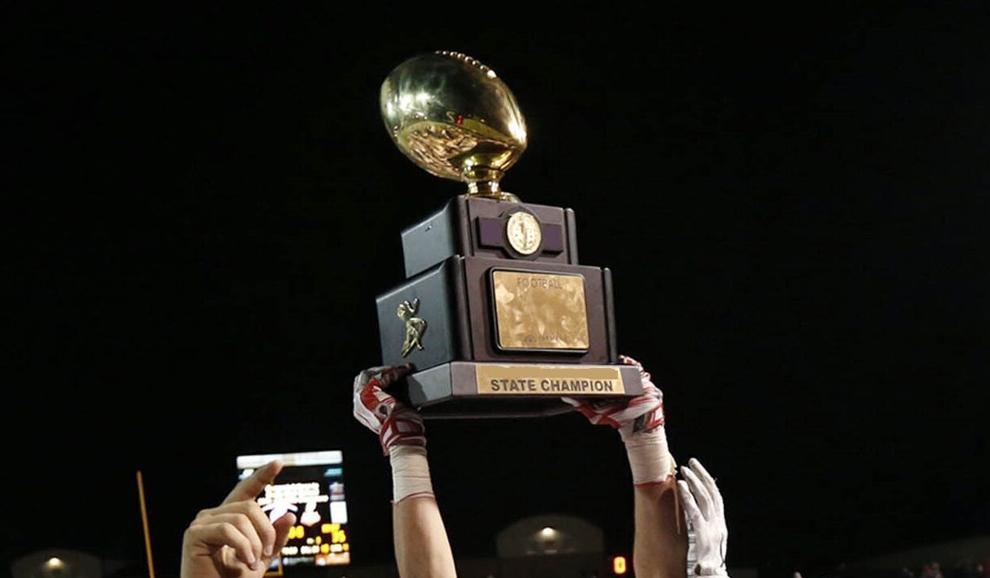 Last chance offer: $1 for six months
Week 6 highlights with Fox23 and Barry Lewis
Berryhill rose in the rankings after it got a great team effort and some big plays to down Verdigris 28-10 in a key district 3A-4 contest. Ryd…
Jenks rolled over Enid 49-6 in its district opener and Union defeated Owasso, so there were some changes at the top of this week's 6AI team ra…
While defending champion Bixby remains atop 6AII, undefeated Booker T. Washington rose to the top 3 this week as it has its best start to the …
After Week 2 rivalry games, there's a new No. 1 in Class 6AI. #okpreps
A new No. 1 in Class A and 5A; Wagoner drops a spot in 4A; plus this week's Backyard Bowl and Patriot Bowl will include 6AI's top four teams. …
Broken Arrow moves up a spot in 6AI while Sand Springs enters 6AII's top five after Week Zero wins. #okpreps
Five 2020 state champions enter this season ranked No. 1.