BIXBY — Bixby's defense has often been overshadowed by its prolific offense during the Spartans' run of six Class 6AII state titles in seven years.
However, the defense enjoyed its time in the spotlight last December when it shut out Choctaw during the second half of the Spartans' 17-14 victory in the state title game.
"Our offense was playing a real good defense, so sometimes when something's not going right you have to fill in somewhere else to make up for it," linebacker Jack Puckett said. "I think that's what we can equate the state game to our toughness and doing our job."
Puckett dominated in the final moments with 2 1/2 sacks on Choctaw's final four snaps. He also had two tackles on that last possession.
"It's definitely up to now the greatest feeling in my life for sure," Puckett said. "My teammates put me in that position. No one was scared in the last minute- and-a-half, they all did their job and I took care of my job. And luckily I was in position to make those plays. Those plays were extremely fun to make and I look forward to making them again.
"It was great to have that opportunity, for sure, to just be out there. We weren't doing anything special, we were doing our jobs, just playing as tough as we could."
Puckett and another Bixby returning senior, Beau Bertelli, share the No. 3 spot for linebackers in the All-World preseason football rankings, behind Stillwater's Gabe Brown and Owasso's Jake Clifton. The rankings are based on past performance, projected 2021 accomplishments and college potential.
The All-World Preseason Football Contest has 80 players — 10 at each of eight positions — who have been selected as candidates. Players from all grades are eligible and may only be selected at one position for the contest. Voting is under way and will continue through 3 p.m. Aug. 10.
The winners will be announced in the Tulsa World and at OKPrepsExtra.com in late August. You may vote only once per device. Go to OKPrepsExtra.com for weekly voting updates.
Puckett had 83 tackles, including 11 in the title game, with 42 solos last season as the Spartans won a third consecutive state title. Bertelli collected 76 tackles, including seven in the title game, with 49 solos. Bertelli also had a key play in the state final with a fourth-down tackle that stopped Choctaw at the Spartans' 7. For the season, Puckett had 17 tackles for losses and Bertelli 15.
"Those guys are great leaders, they're on our leadership council," Bixby coach Loren Montgomery said. "Jack had a phenomenal state championship game last year. Bertelli has excellent feet, never gets bent out of shape. Both of those guys are excellent in the weight room, excellent leaders. The biggest compliment to them is they cause everyone around them to step their game up."
Puckett's favorite NFL player is Tampa Bay linebacker Devin White.
"I really admire his game, he's a tough dude," Puckett said.
The Dallas Cowboys are Bertelli's favorite NFL team and he admires running back Ezekiel Elliott. Bertelli, who also is used sometimes as a tight end, caught four passes last season, including a 24-yarder for a touchdown against Del City in the quarterfinals. Puckett also saw some time at tight end and had two receptions in 2020.
With several other key defensive starters returning, Bertelli has high hopes for this season.
"We've been working hard," he said. "Our whole mindset as a team (is) just do your job, don't focus on anyone else, just do your job and if we're all on the same page, not many teams are going to go out there and score on us."
Puckett added, "I believe this defense can be better than last season, so we're going to work to make it happen. It was great seeing everything pay off last year, we worked hard for it."
All-World Preseason Football 2021: Meet the top-10 linebackers, then cast your vote
1. Gabe Brown, Stillwater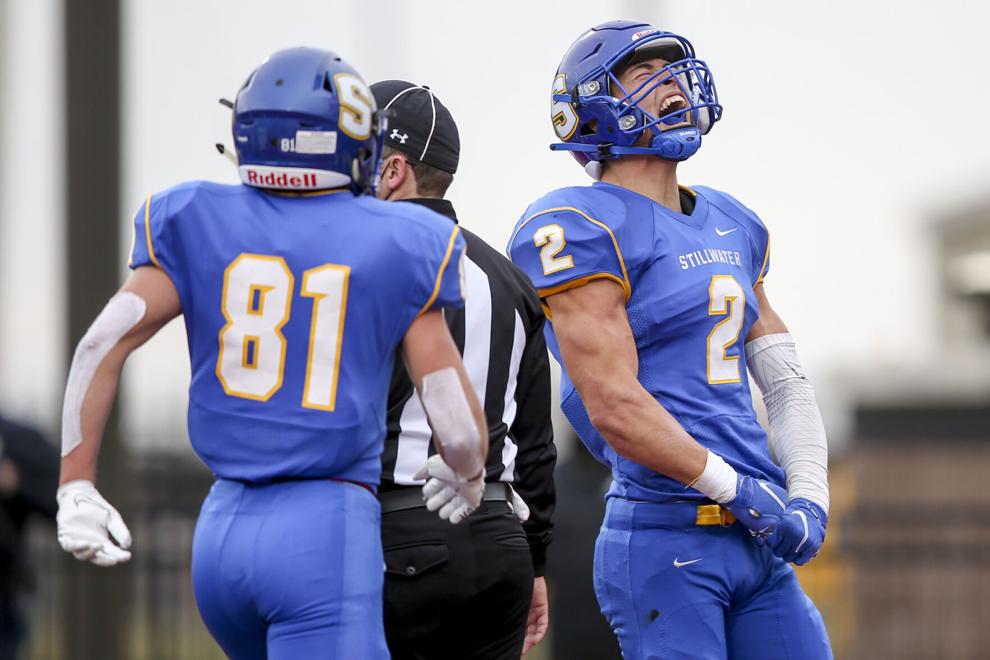 2. Jake Clifton, Owasso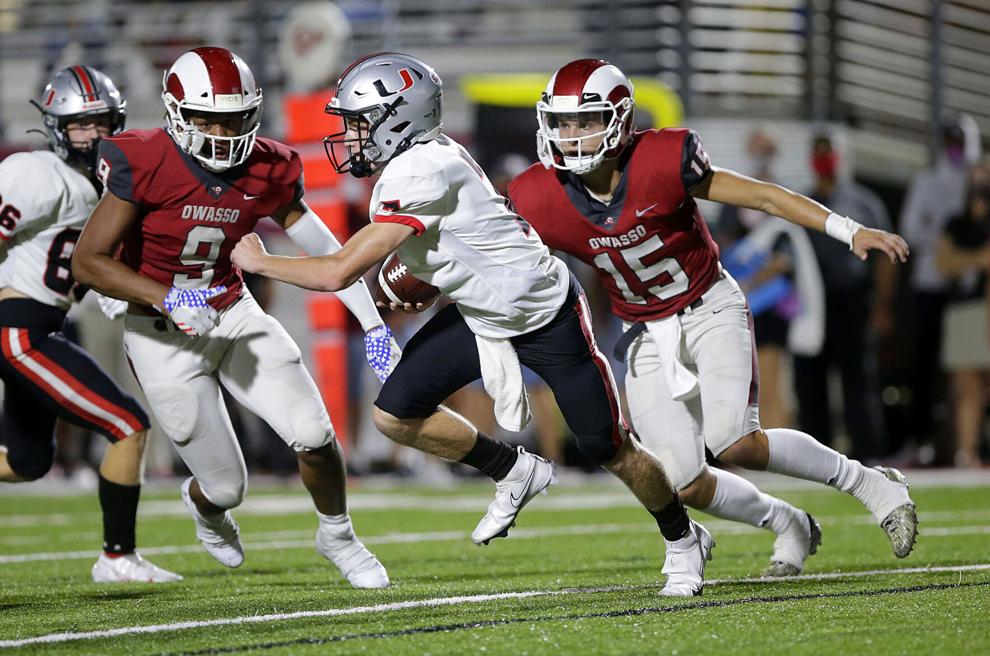 3t. Beau Bertelli, Bixby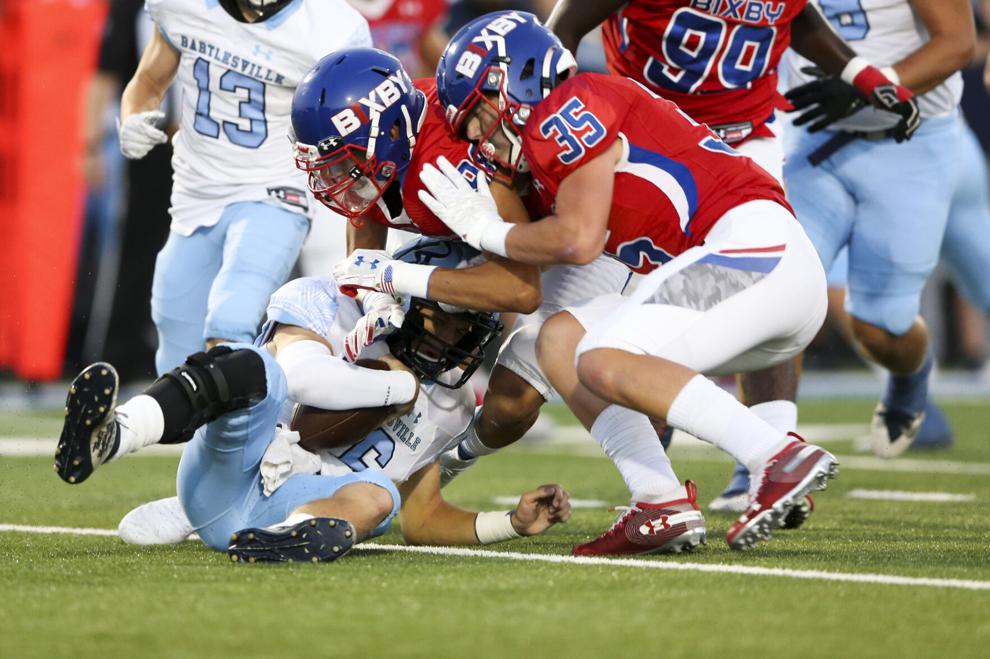 3t. Jack Puckett, Bixby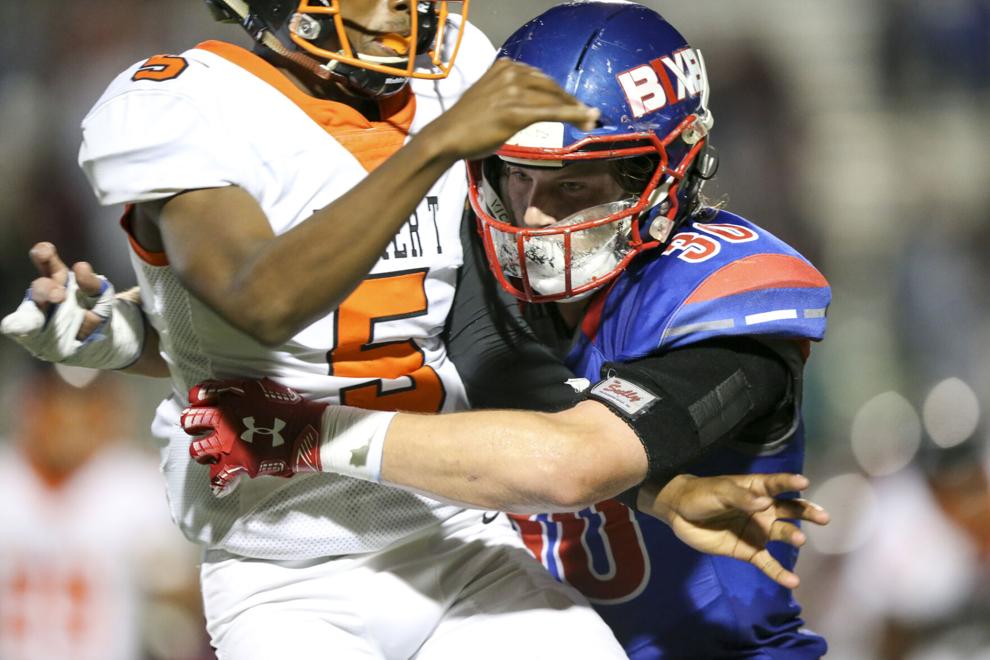 5. Reese Roller, Verdigris
6. Zane Woodham, Holland Hall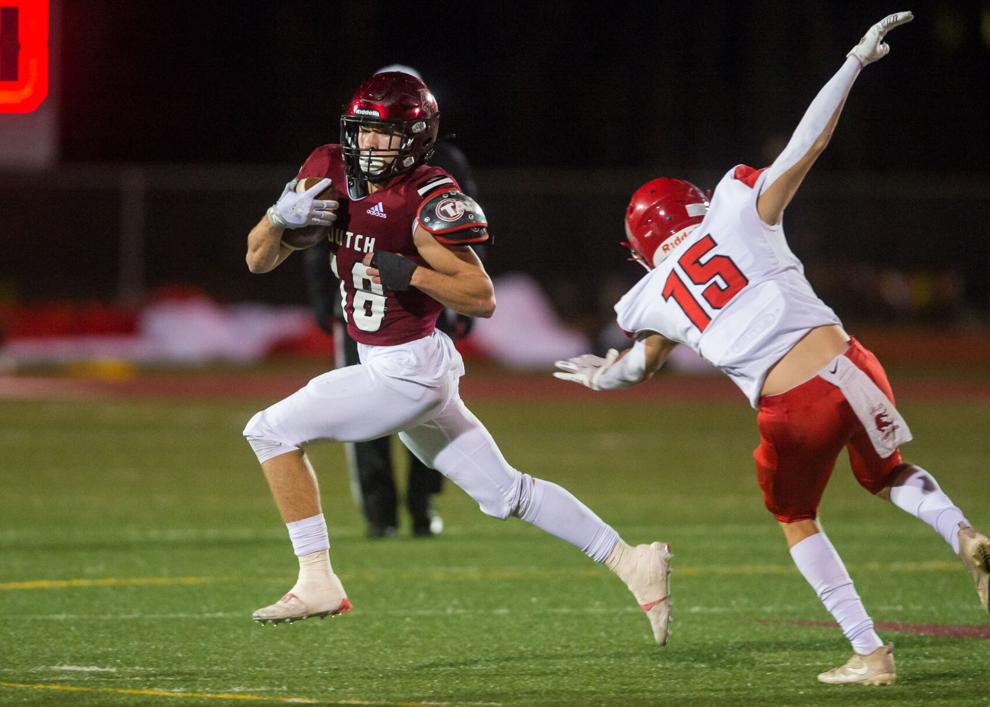 7. Kaiden Vannoy, Jenks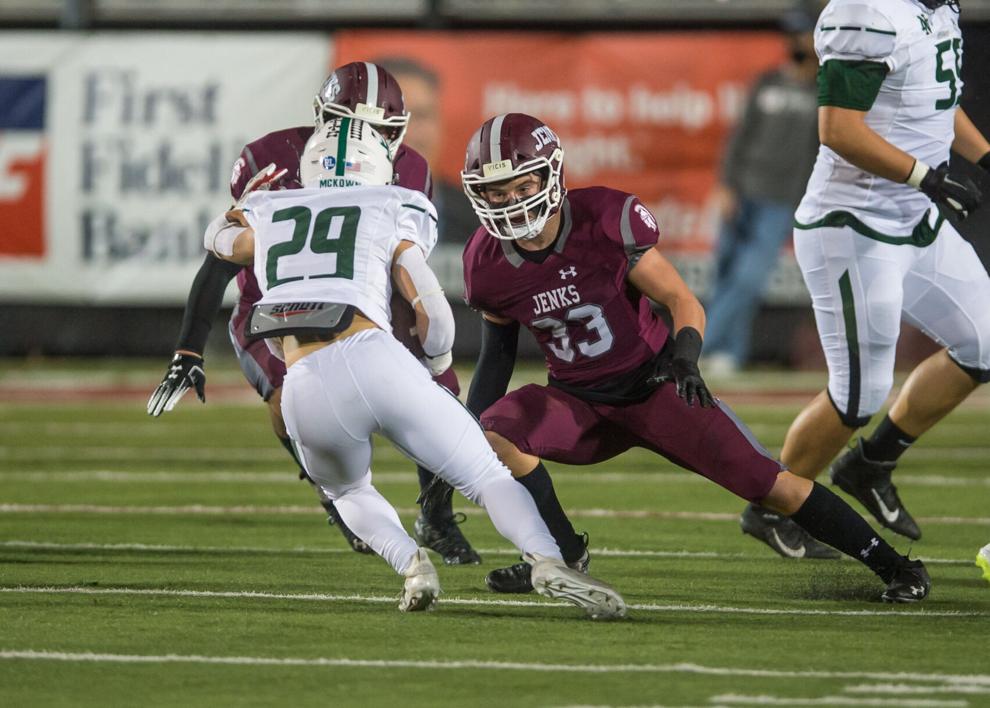 8. Flynn Sage, Cascia Hall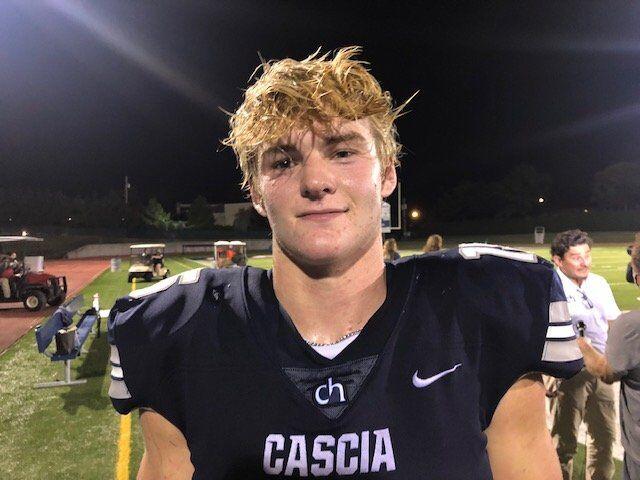 9. Jack Long, Pawhuska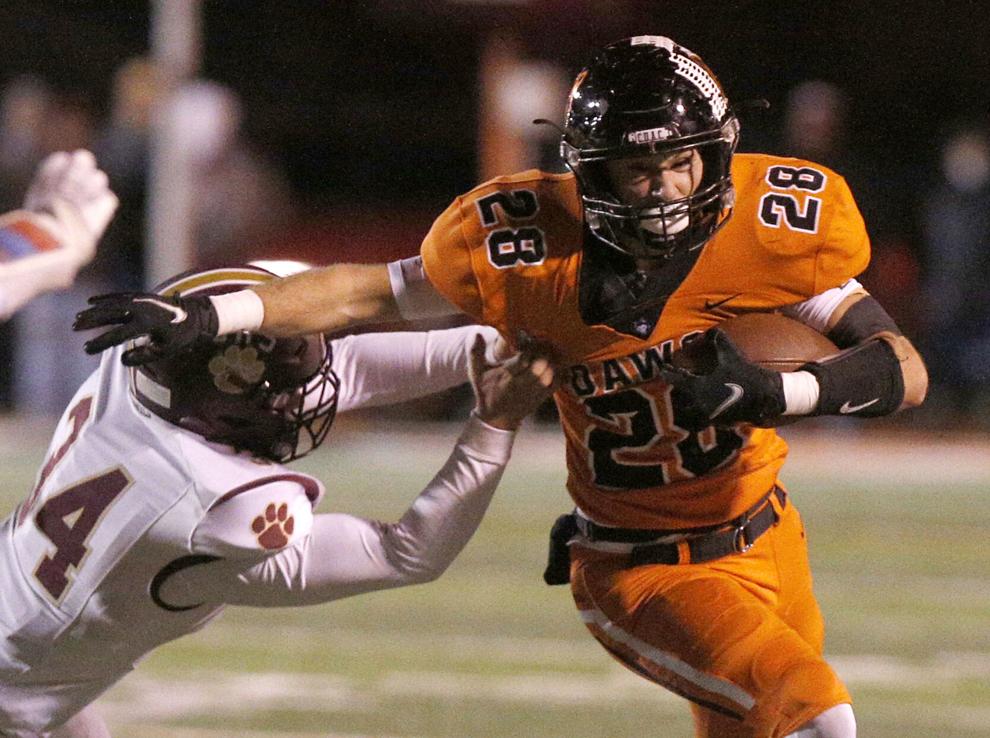 10. Tyler Johnson, Lincoln Christian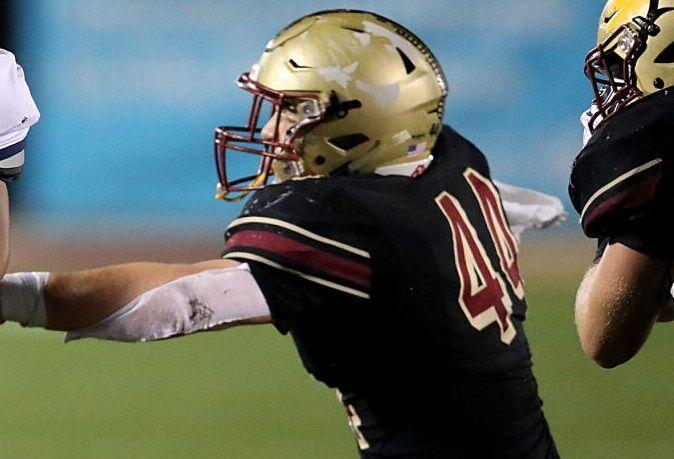 Digital Editor's Offer: 1 year for $26