COLLINSVILLE — Although Andrew Carney passed for 23 touchdowns last season and was one of the area's top quarterbacks, he is really a running back at heart.
Two of the Collinsville senior's favorite players are Adrian Peterson and Samaje Perine.
Vote now: Here are the top-10 quarterbacks for the 2021 All-World Preseason Football Contest
The 2021 All-World Preseason Football Contest gives readers the chance throughout the summer to select the best high school football players in the Tulsa area. A total of 80 players — 10 at each of eight positions — have been selected as candidates. Nominees were picked on the basis of past performance, projected 2021 accomplishments and college potential. Players from all grades are eligible and may only be selected at one position. Voting is open now and continues through 3 p.m. Aug. 10. The winners will be announced in in late August. Our position-by-position rankings, as well as features on select players, will be published throughout the summer. Go to OKPrepsExtra.com for weekly voting updates, as well as unbeatable high school sports coverage from the Tulsa World. Here's a look at the 10 quarterback candidates:
You voted:
"I used to be a running back and growing up a diehard OU fan, I loved Adrian Peterson, it always excited me watching him run the ball and making people look stupid," Carney said. "I also loved watching Samaje Perine."
But his third favorite player is quarterback Baker Mayfield for "the confidence he has in his skills and teammates."
Carney shows some of the attributes of all his favorites. Last year, he connected on 96-of-162 passes for 1,679 yards with only two interceptions. As a runner, he had 175 carries for 1,740 yards and 27 TDs.
"He's a running back in his absolute true core," Cardinals coach Kevin Jones said. "He's just such a strong runner, he's very explosive, throws the ball really, really well, too. He's a total package as far as a dual-threat quarterback."
Carney, after leading the Cardinals to an 11-1 record and berth in the Class 5A semifinals in his first year as a starter, is No. 1 in the Tulsa World's All-World Preseason Football quarterback rankings that are based on past performance, projected 2021 accomplishments and college potential. Players from all grades are eligible and may only be selected at one position.
At times last year, Carney could dominate a game with his running — as he did when he rushed 26 times for 334 yards and five touchdowns in a 63-41 victory over Pryor in a District 5A-4 title showdown.
"I love finding a hole and making people look stupid," Carney said.
The Pryor game included Carney's 84-yard touchdown run that was offensive lineman Cannon Howard's favorite play of the year.
"I was on a pile and I heard people start yelling and I thought we had fumbled," Howard said. "But I look up and he's hauling down the field."
But in most of the games, Carney's yards were well balanced between the ground and air. An example came in a 41-24 win over Guthrie in the quarterfinals as he rushed for 215 yards and passed for 174 while he accounted for six TDs.
Carney enjoyed Collinsville's new offensive approach last season that included more passing and a faster pace.
"I liked mixing it up, getting the ball out more, especially in the air because I felt that Collinsville was known to ground and pound," Carney said. "It changed how teams reacted to us.
"I have faith in running the ball a lot but I would like to get the ball in the air a lot more this year, whether it's the short game or deep balls, getting the ball in the air and keeping teams on their heels."
Collinsville averaged 48.6 points — 20 more than during an 8-3 season in 2019. The Cardinals' offensive improvement was even more remarkable considering the changes were implemented in a year when the COVID pandemic canceled spring practice.
"As we were in the season I don't feel like it really amazed me because I had faith and knew what we were capable of," Carney said. "But looking back, I was like `Wow, we just did that.' "
Jones sees a bright future for the versatile Carney — who is also the 5A state discus champion — this season and at the college level.
"In college, I can see Andrew playing linebacker or safety on defense, and running back or quarterback on offense," Jones said. "He's just a super athletic kid and a great leader."
All-World Preseason Football 2021: Meet the top-10 quarterbacks, then cast your vote
1. Andrew Carney, Collinsville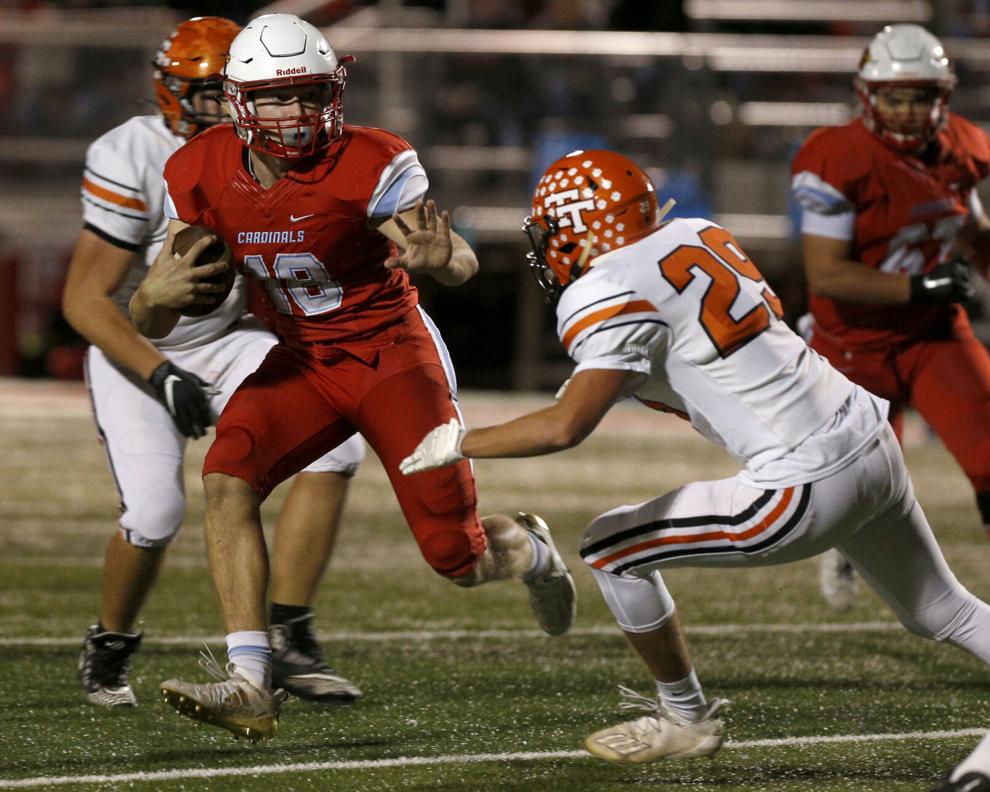 2. Gage Hamm, Coweta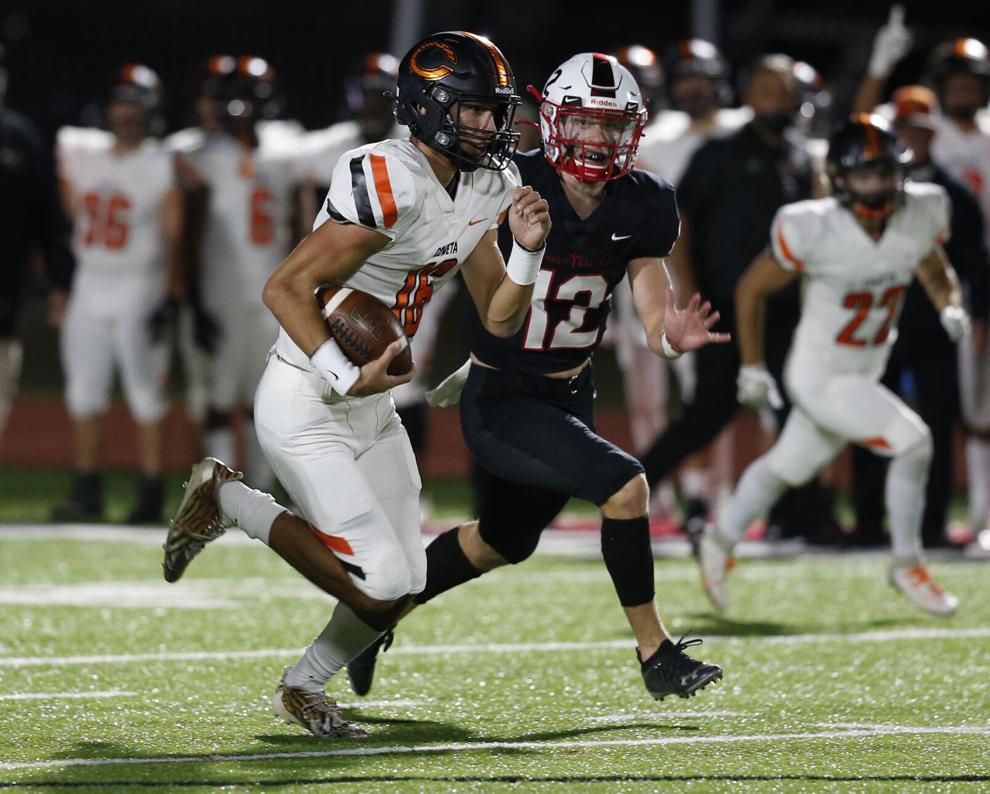 3. Kirk Francis, Metro Christian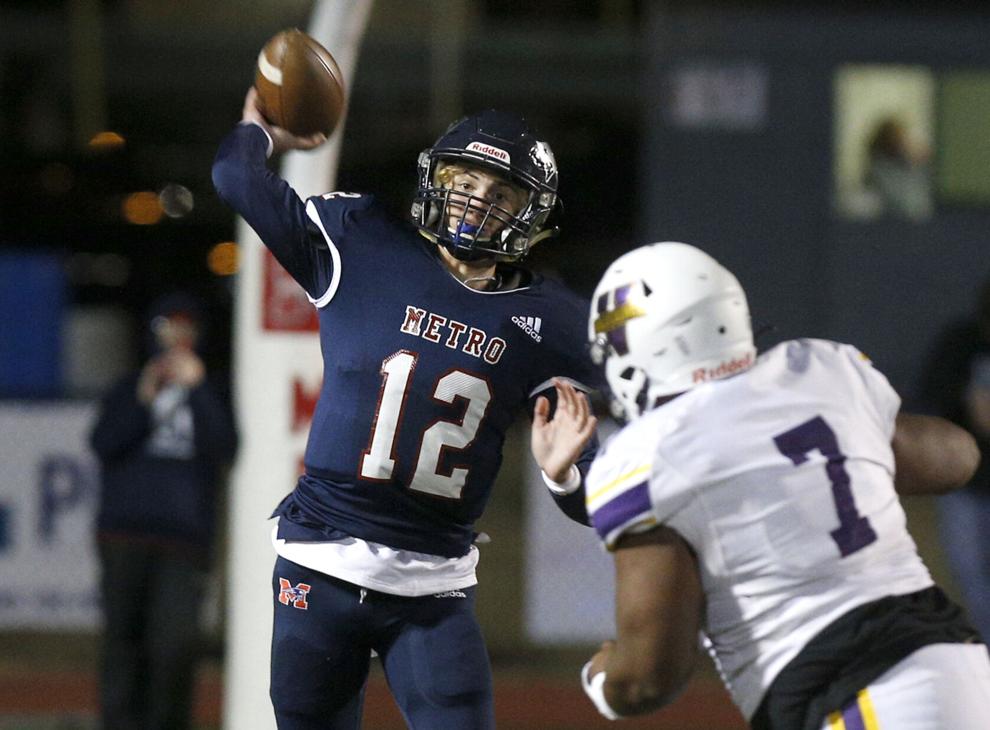 4. Ty Pennington, Sand Springs
5. Max Brown, Lincoln Christian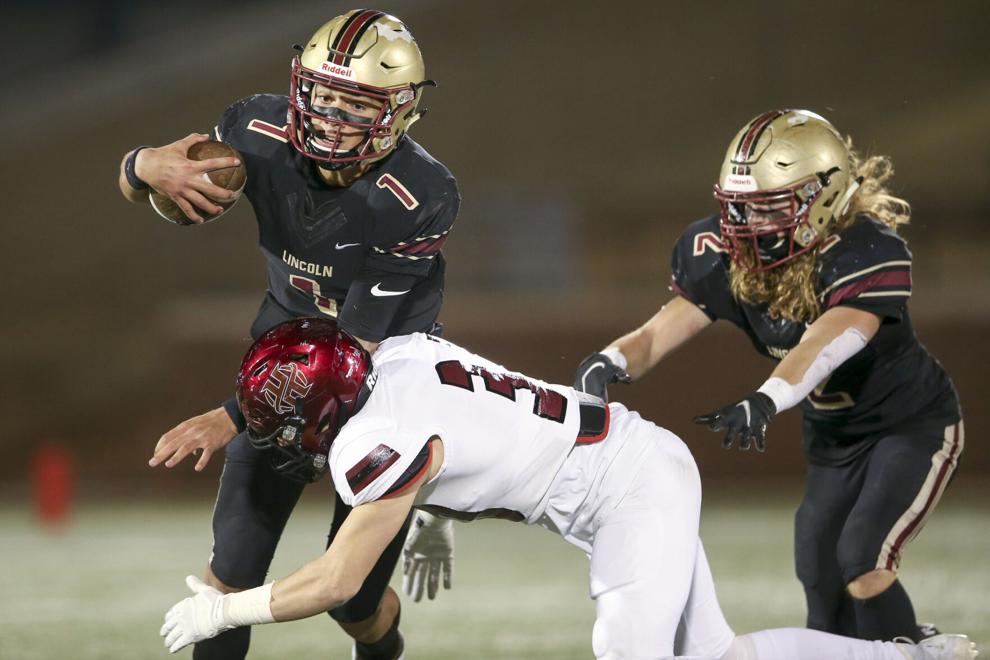 6. Triton Chandler, Victory Christian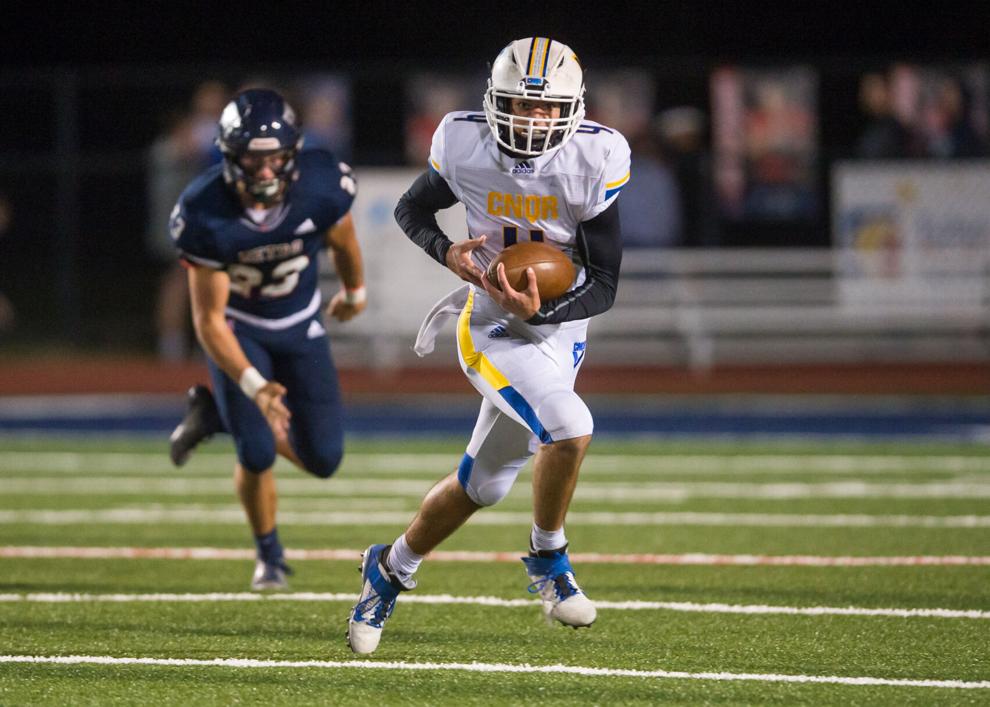 7. Blaze Berlowitz, Cushing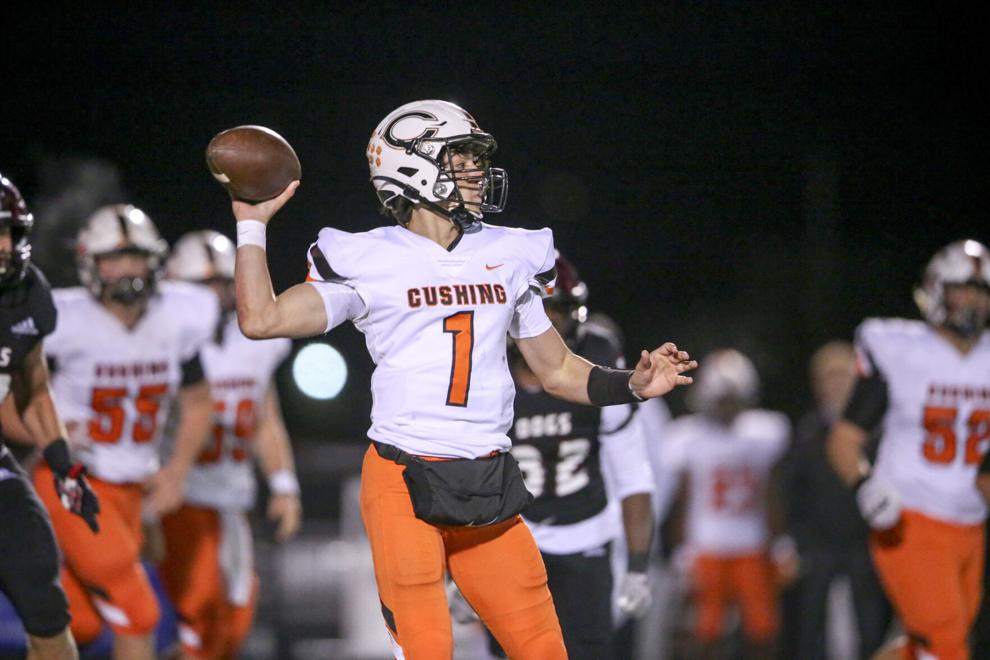 8. Nate Ratcliff, Adair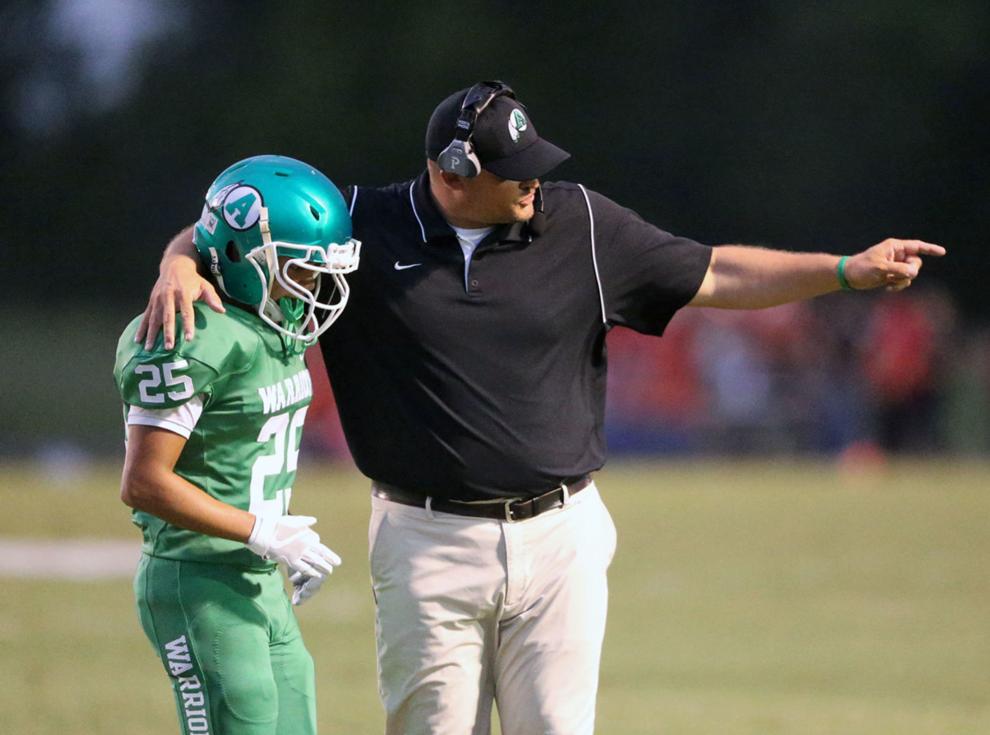 9. Dylan White, Verdigris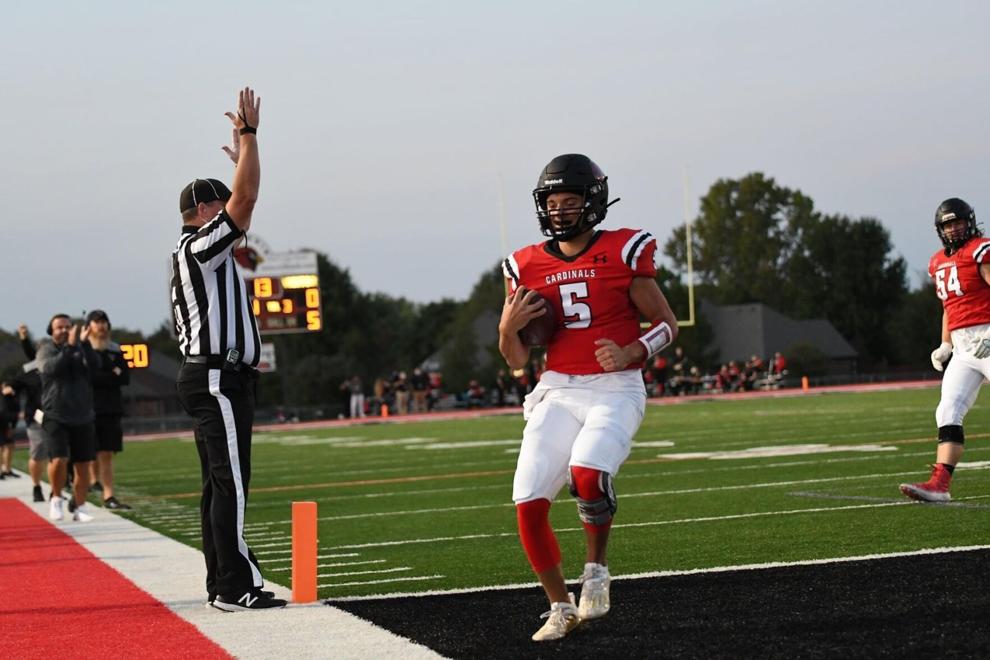 10. Wyatt Austin, Summit Christian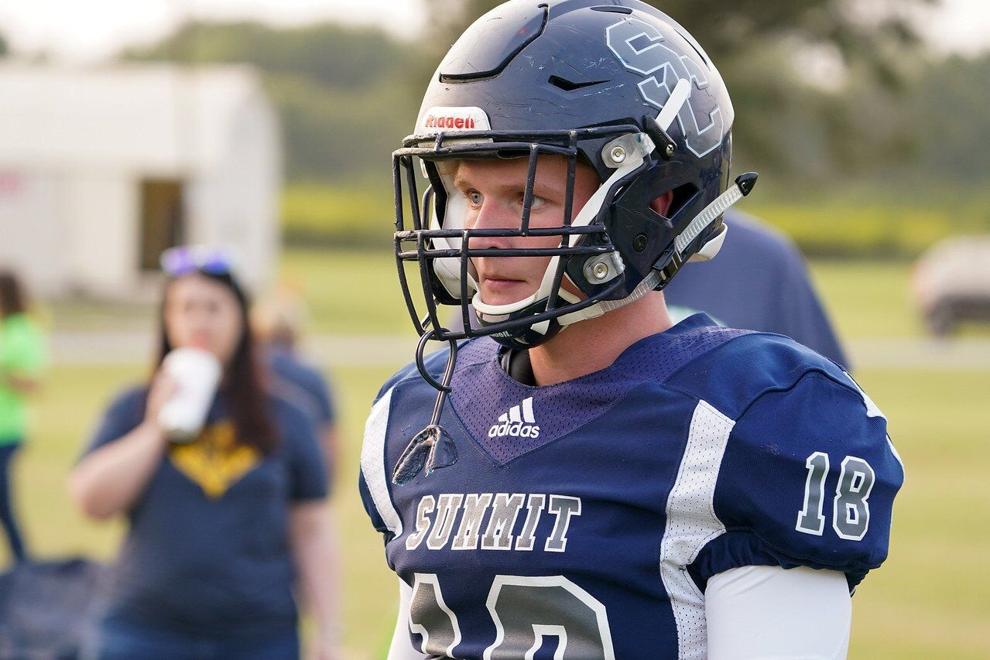 Vote now: Here are the top-10 quarterbacks for the 2021 All-World Preseason Football Contest
The 2021 All-World Preseason Football Contest gives readers the chance throughout the summer to select the best high school football players in the Tulsa area. A total of 80 players — 10 at each of eight positions — have been selected as candidates. Nominees were picked on the basis of past performance, projected 2021 accomplishments and college potential. Players from all grades are eligible and may only be selected at one position. Voting is open now and continues through 3 p.m. Aug. 10. The winners will be announced in in late August. Our position-by-position rankings, as well as features on select players, will be published throughout the summer. Go to OKPrepsExtra.com for weekly voting updates, as well as unbeatable high school sports coverage from the Tulsa World. Here's a look at the 10 quarterback candidates:
You voted:
OKPrepsExtra.com: Home to everything high school sports