Through a pandemic and a harsh winter, construction workers showed up every day, pouring the concrete and stacking the bricks that led to a striking game-changer of a stadium renovation at Union High School.
On Wednesday, when Union Public Schools officials hosted media members for a stadium tour, 580 days had passed since the start of a massive upgrade of Union's 45-year-old football home.
The stadium project cost amounts to about $35 million. Approved by Union voters with "a resounding yes" in 2018, Superintendent Kirt Hartzler says, a $126.8 million, five-year bond results in improvements or new facilities for fine arts and sports programs, school and technology upgrades, and the purchase of new buses.
The Union-Tuttle Stadium makeover is Phase I of an aggressive move to better serve Union students for decades to come. The result is Oklahoma's best high school football facility.
The seating capacity of 10,000 hasn't changed, but there now is a grand entrance on the west side of stadium, there are upper and lower decks on the home side (west side), there are nine luxury suites, there is an impressively refurbished east side for visiting spectators, and there are remarkable amenities for Union football and wrestling athletes.
Entering his 15th season as the Union head football coach, Kirk Fridrich has given the renovated stadium a nickname. Since he began to refer to it as "The Big House," his assistant coaches and players do also.
On Wednesday, Fridrich was in an extraordinarily good mood because he now gets to coach in a beautiful stadium and on a field of dreams (a new, state-of-the-art turf consistent with NFL standards), and because his team has seven home games this season. Because of construction, Union had only three home dates in 2020.
"As each phase goes along, you start to realize, 'Man, this is real,' " Fridrich said. "This is probably better than what we could have imagined, without a doubt."
Fridrich's favorite aspect of the whole deal is the strength-and-conditioning room, located below ground level on the home side of the stadium.
The weight room is 90 feet by 180 feet in size. Of all of the statistics that define the Union project, this one is a real storyteller: Although it won't be fully finished and outfitted until September, Union's weight room is larger than the Dallas Cowboys' giant video board at AT&T Stadium (72 feet by 160 feet).
"A lot of people talked about the press box (and how) we needed to make improvements to the press box," Fridrich said. "For me as a football coach, a press box doesn't win games. What wins games is the weight room and having a chance for all of our kids to lift at the same time. Not just football, but a lot other sports will benefit, as well."
Union's most prominent Phase II item is a $6 million fine arts building and a big-time video board, positioned immediately beyond the stadium's north end zone. The fine arts facility becomes the new home of the Union marching band. Scheduled to be completed before the start of the 2022-23 school year, that 25,000-square-foot structure will result in a completely enclosed stadium.
"When it's all completed, it's going to be an incredibly loud stadium (and) much more functional than before," Hartzler predicted. "We're looking to use this facility as the host for a lot of (events). We certainly can do, potentially, concerts in here and movies in here.
"We wanted to do it right, thinking it would serve the community well for well beyond another 50 years."
From her elevated office in the Union Multipurpose Activity Center (UMAC), athletic director Emily Barkley had an everyday look at the stadium transformation.
"Every time I look out at it, I'm blown away," Barkley said. "To see people's reactions – it's a lot of fun."
The first significant exercise in Union's "Big House" is an Aug. 19 Gridiron Classic tripleheader of scrimmages: starting at 6:30 p.m. and competing in two 12-minute quarters, Westmoore faces Springdale (Arkansas) Har-Ber, Owasso clashes with Bentonville (Arkansas) and Union tangles with Edmond Santa Fe.
What a tremendous first month of the season for the Union football program. There are four games, all at home: against Mansfield (Texas) Lake Ridge on Aug. 27, against Broken Arrow on Sept. 3, against Jenks on Sept. 10 and against Owasso on Sept. 24.
Photos: A tour through the construction of Union's new football stadium
Union Football Stadium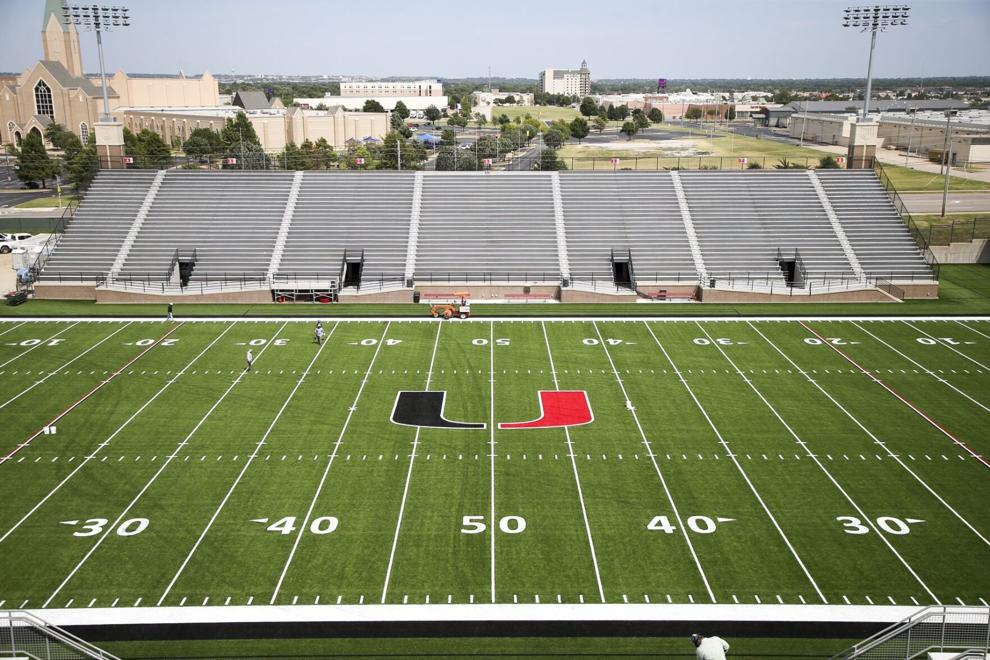 UNION FOOTBALL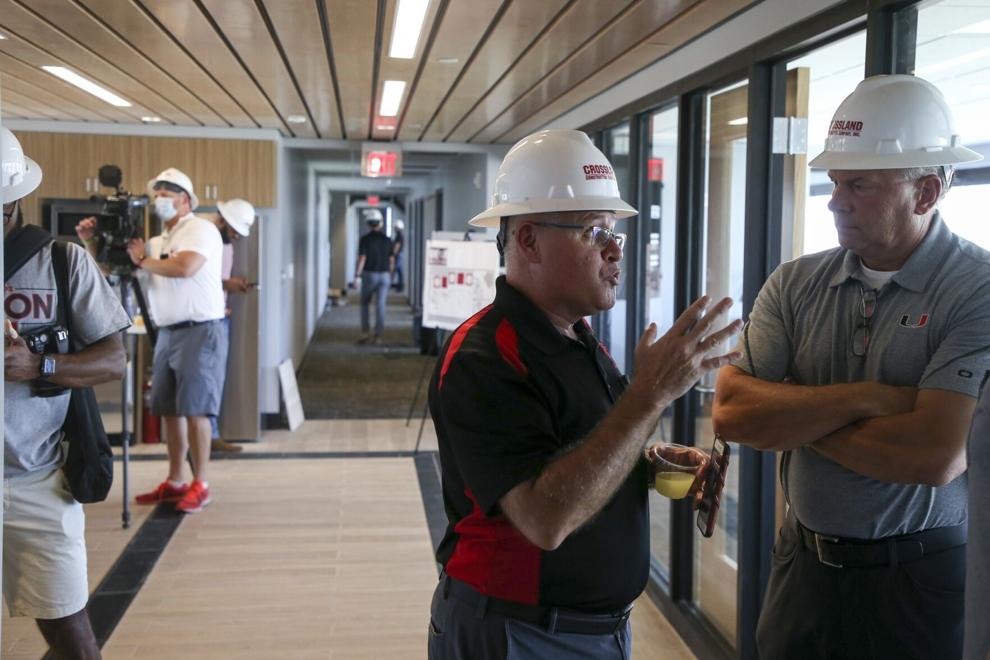 Union Football Stadium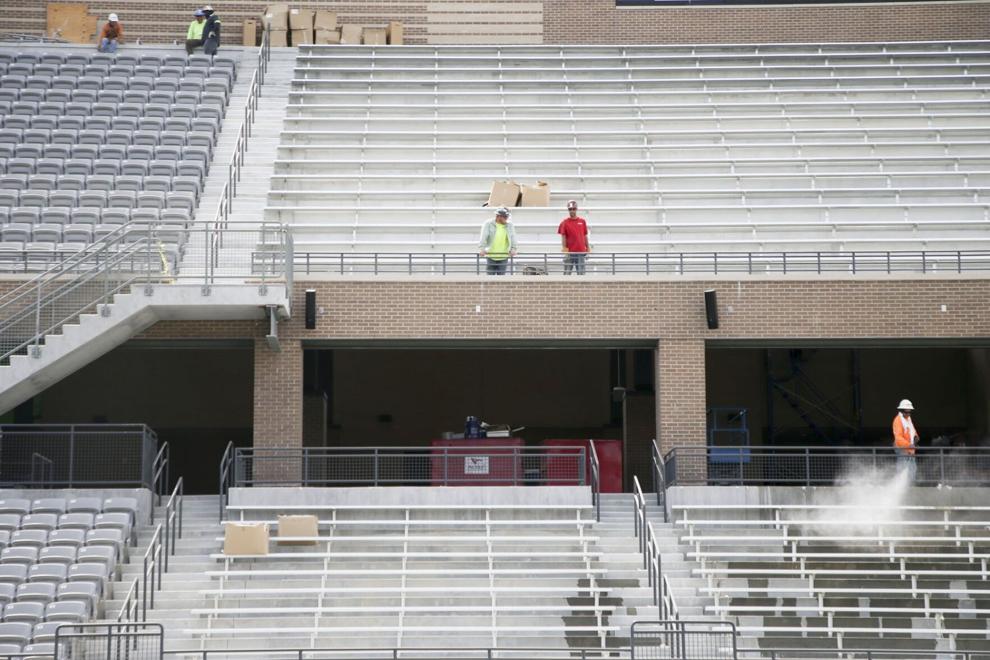 Union Football Stadium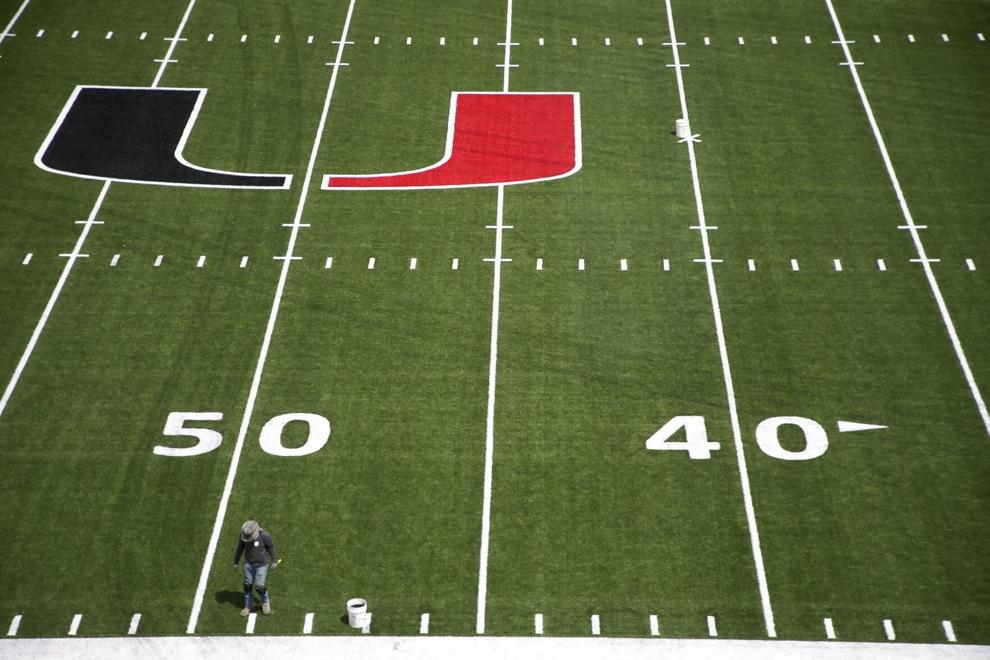 Union Football Stadium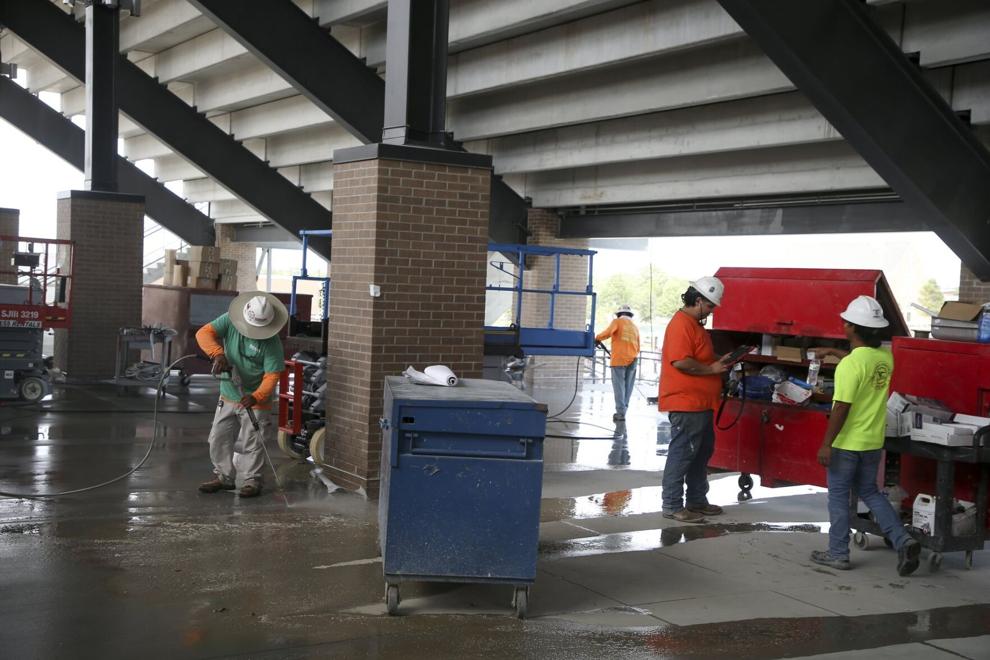 Union Football Stadium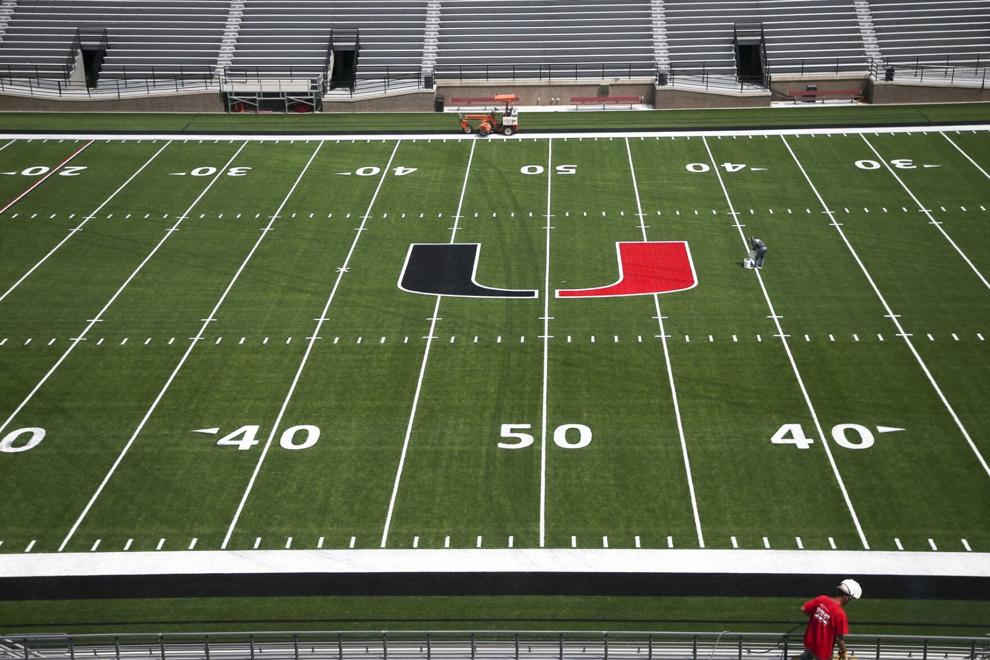 Union Football Stadium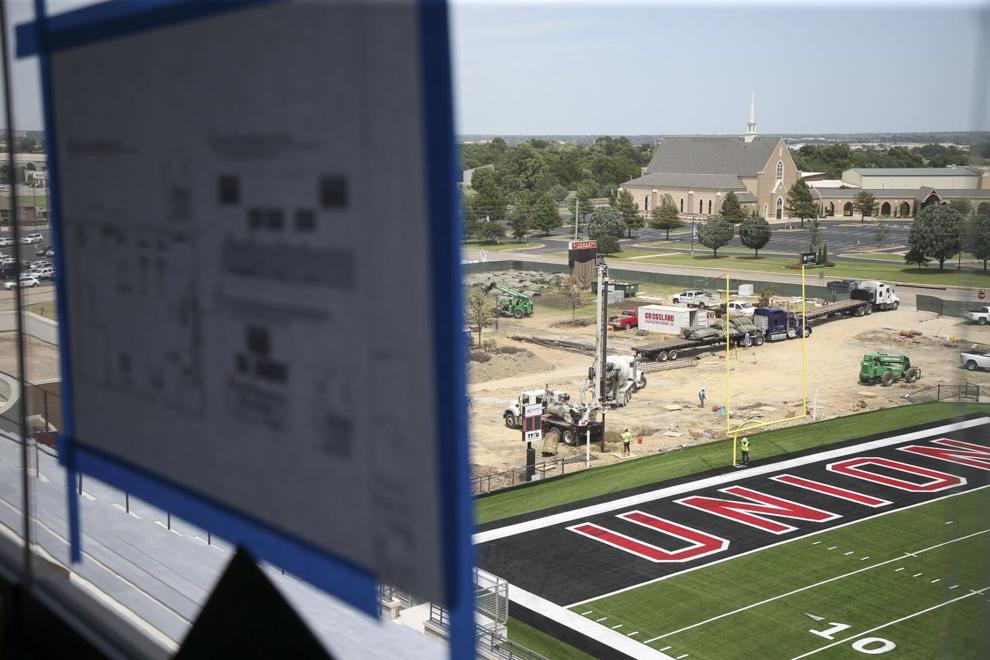 Union Football Stadium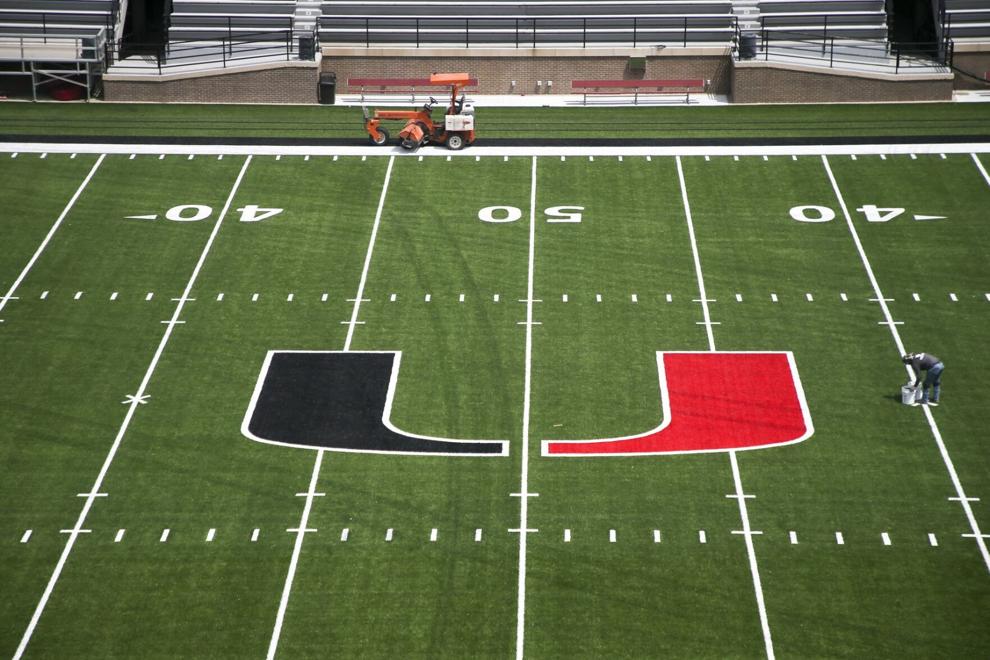 Union Football Stadium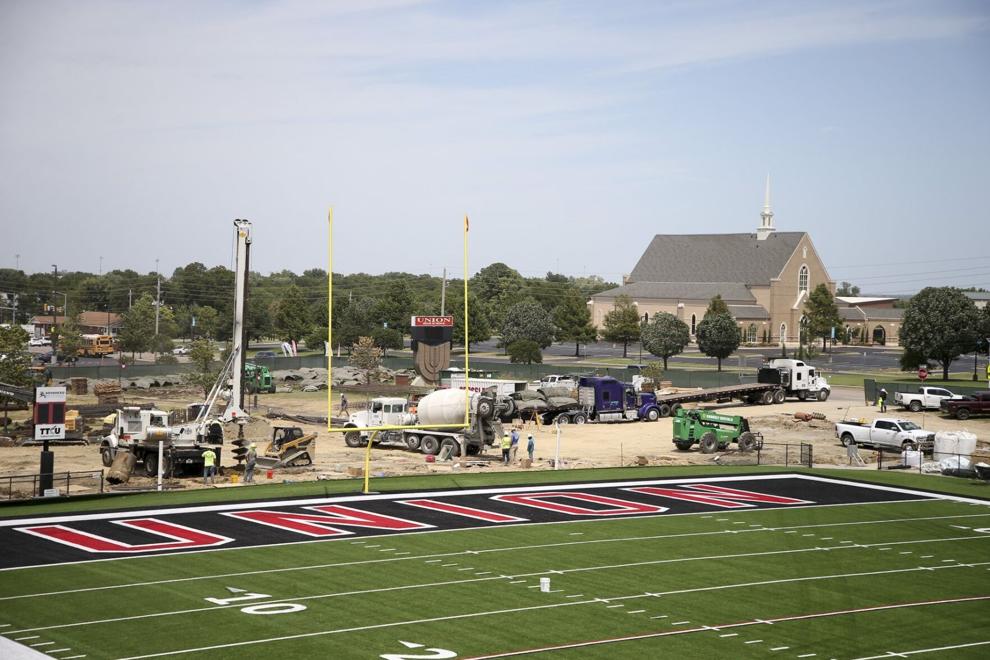 Union Football Stadium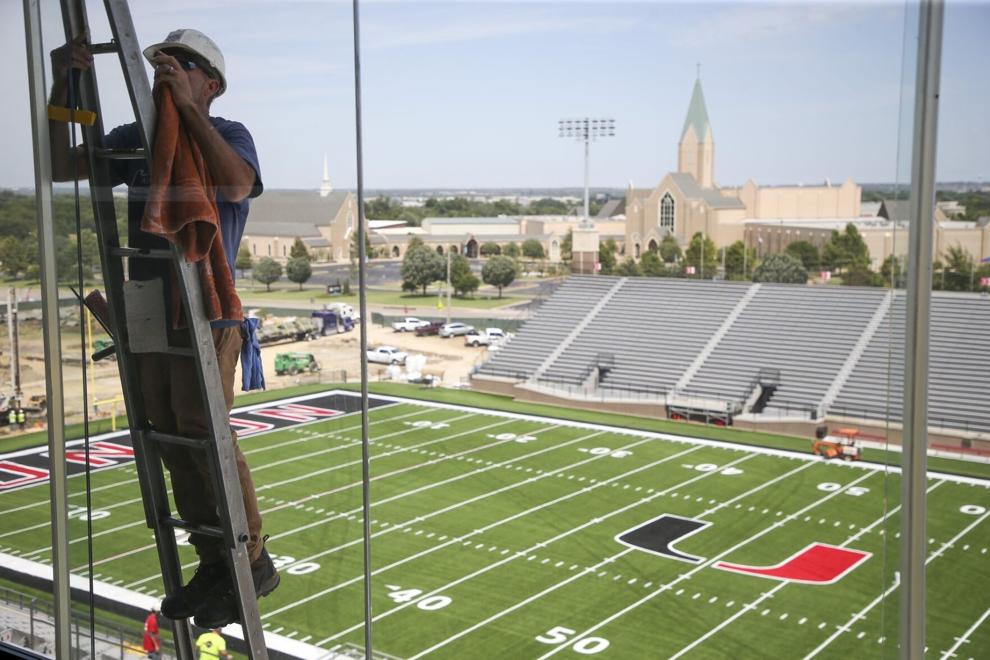 Union Football Stadium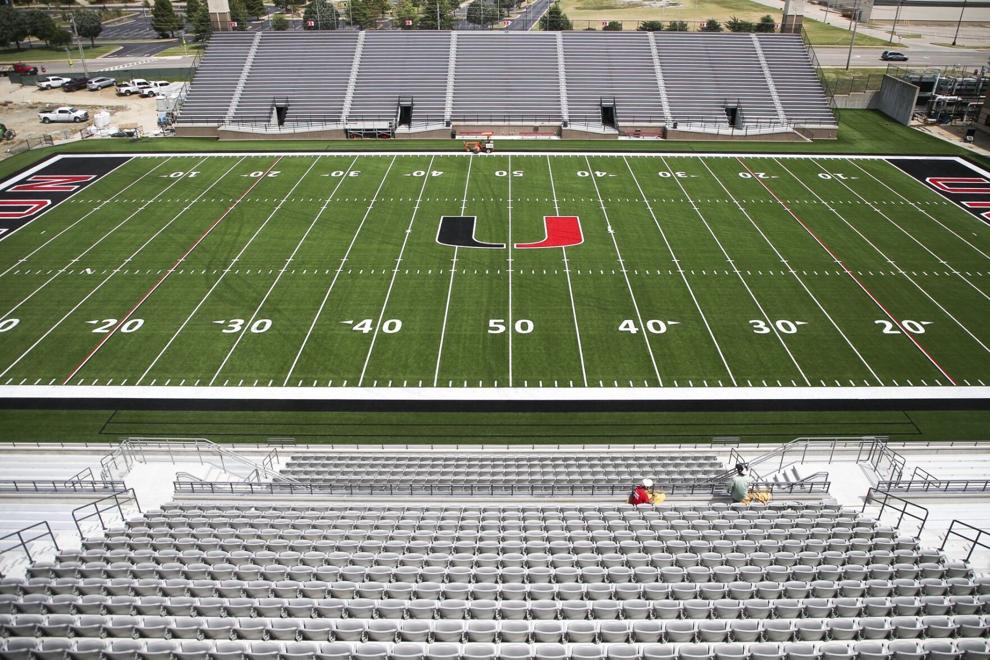 Union Football Stadium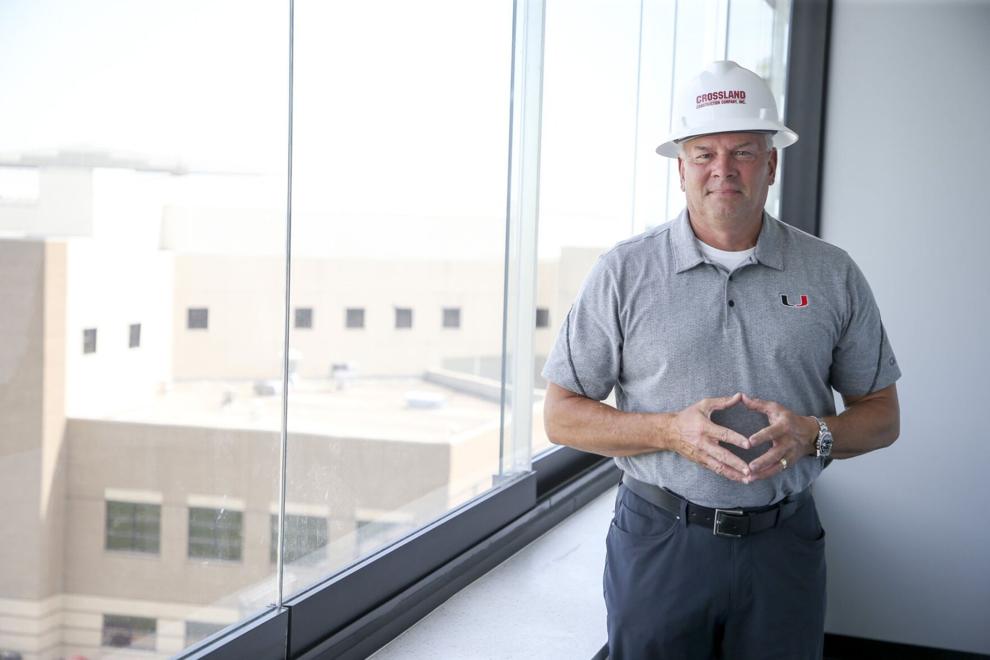 Union Football Stadium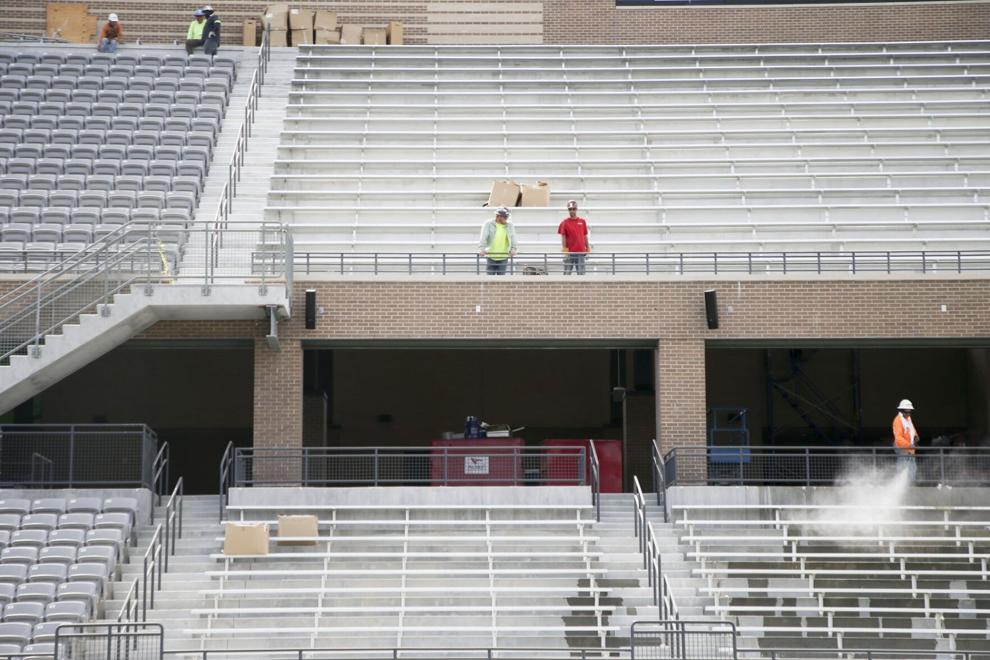 Union Football Stadium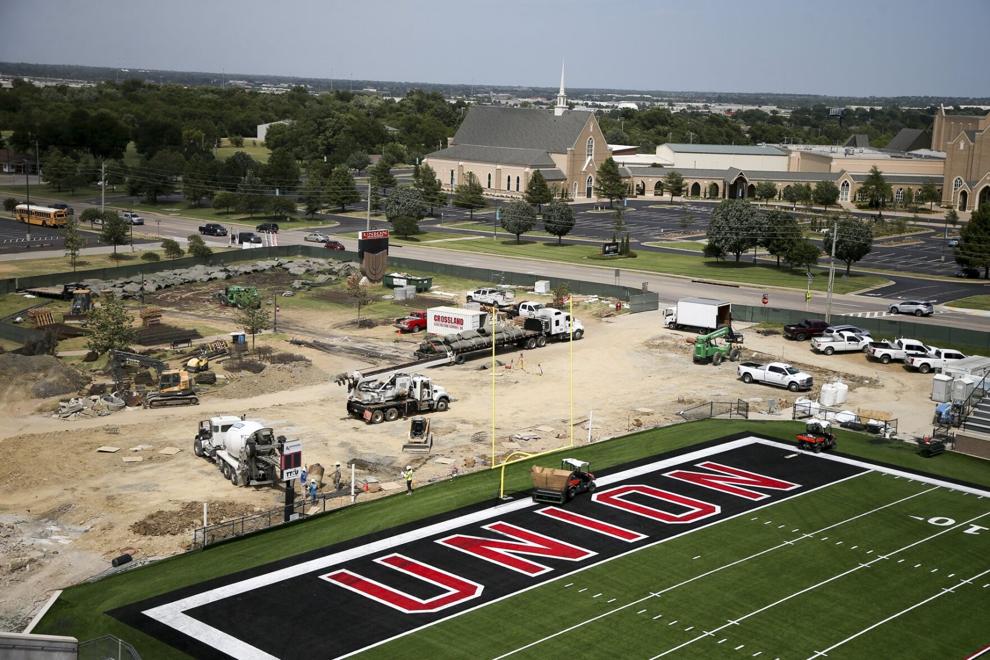 Union Football Stadium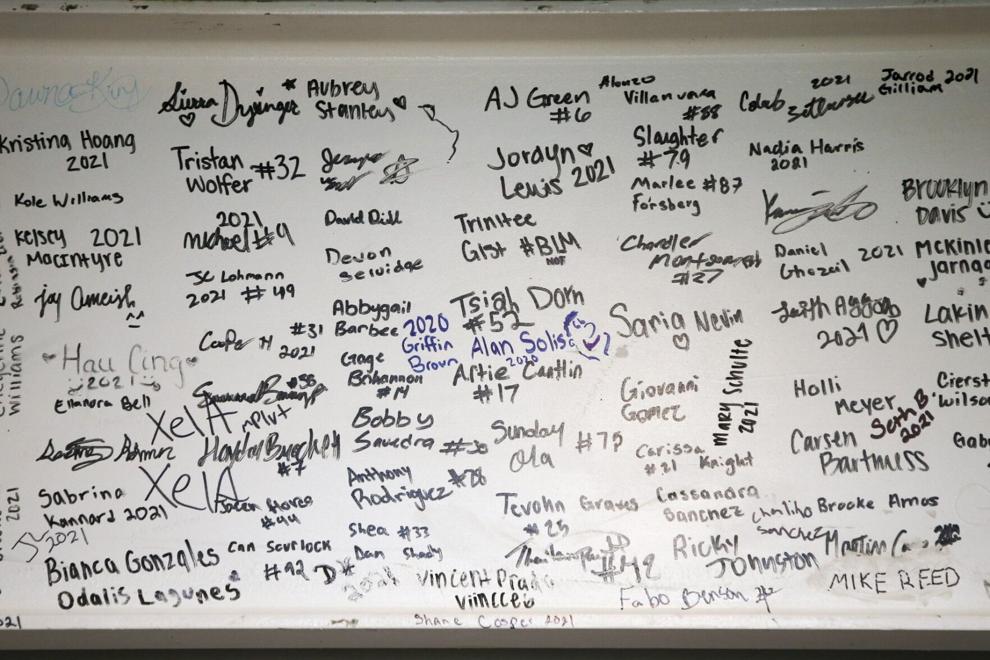 Union Football Stadium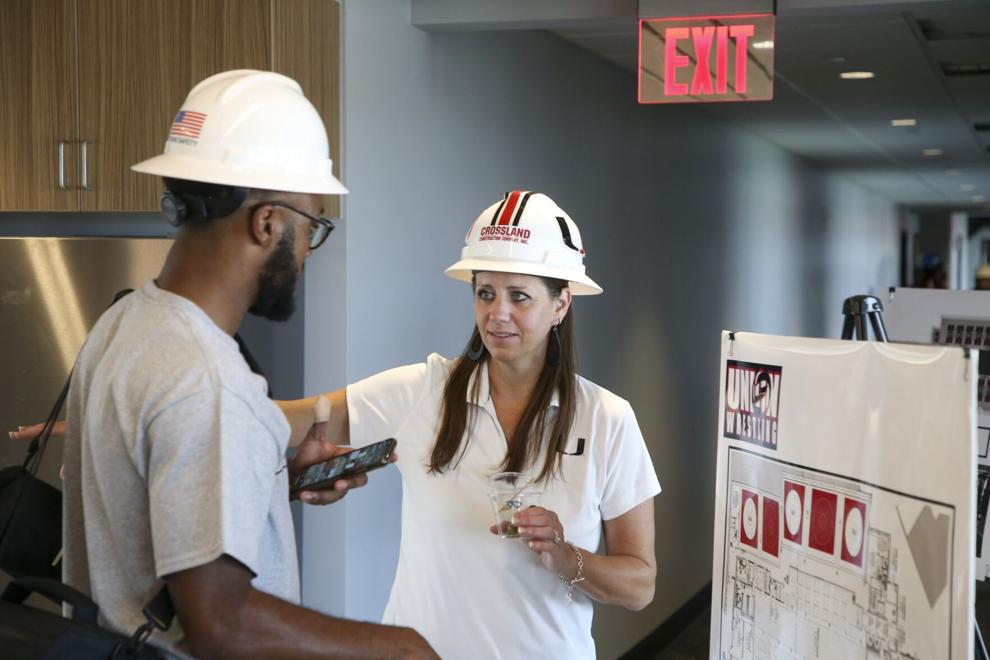 Union Football Stadium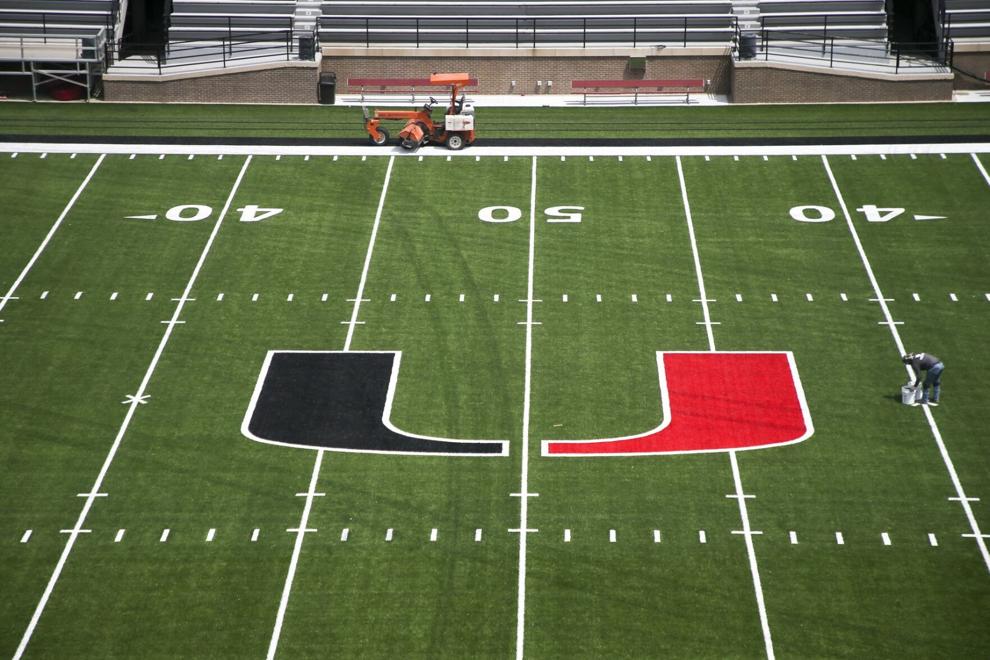 Union Football Stadium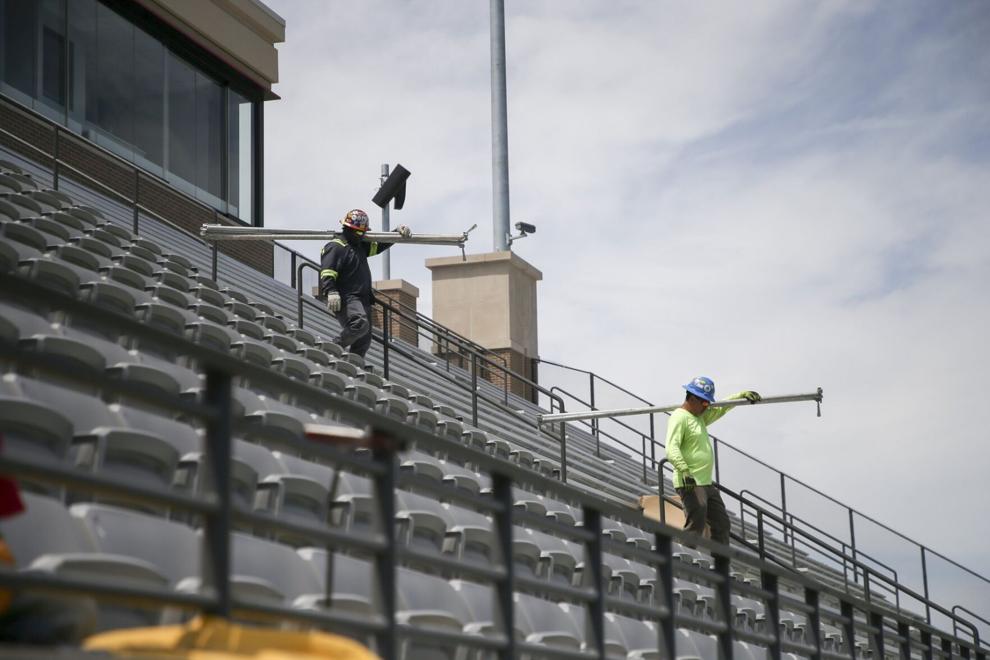 Union Football Stadium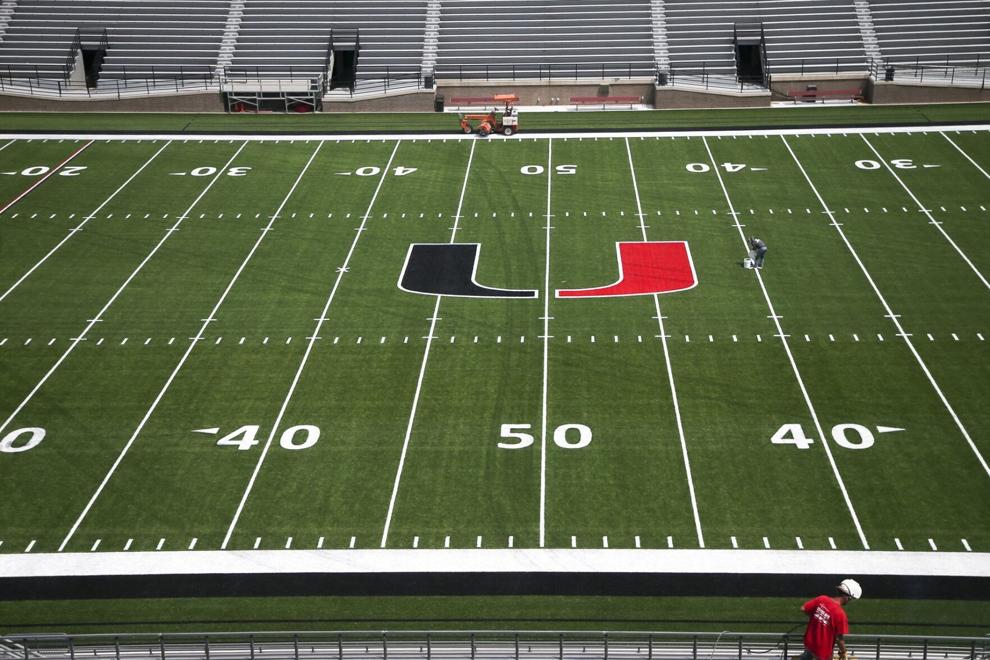 Union Football Stadium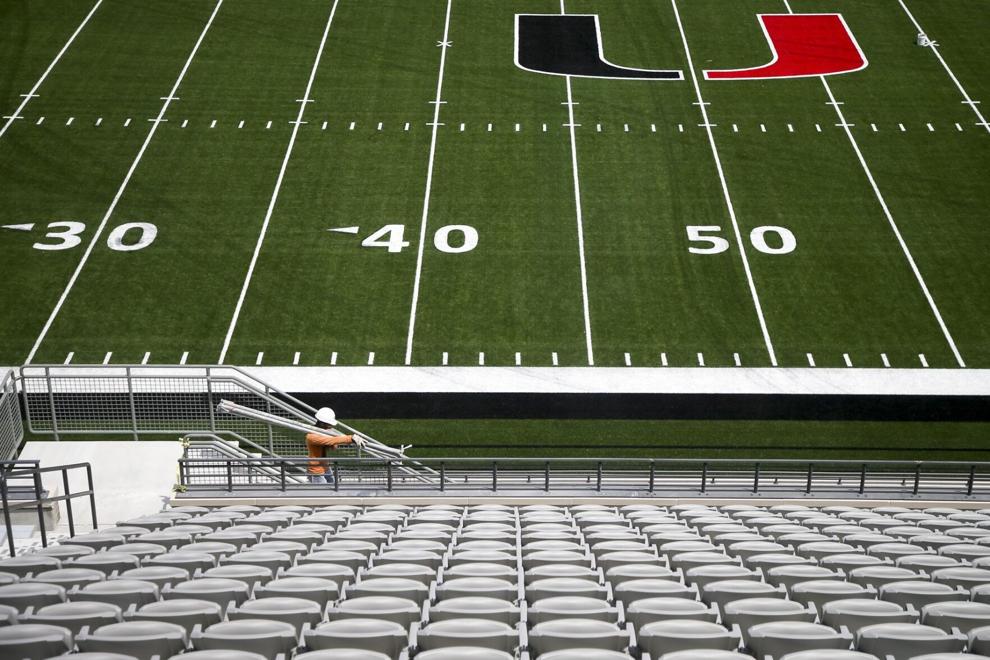 Labor Day sale: $1 for six months