Each week, the World will update its ranking of the top 10 metro high school football players. Rankings are based on performance this season, previous years' accomplishments and potential. Below are the updated rankings with the players' previous week's position in parentheses:
1. Braylin PresleyBixby, RB, Sr. (1)
For the second time in three weeks, he had the FOX23 play of the week — this time it was his 10-yard TD pass to Beau Bertelli in the top-ranked 6AII Spartans' 69-20 win at No. 3 Booker T. Washington. The World's 2020 state player of the year and Oklahoma State commit had 10 carries for 61 yards and a TD in his return after missing Week 9 with an injury. For the season, has 76 carries for 755 yards, 47 catches for 604 yards and 18 TDs overall. Career totals: 4,628 rushing yards, 136 catches for 1,623 yards, 95 TDs.
2. Ty PenningtonSand Springs, QB, Sr. (3)
Celebrated Senior Night as he completed 18-of-22 passes for 293 yards and two TDs plus had a rushing touchdown in the 6AII No. 6 Sandites' 44-7 win over Putnam West. In 2021, is 157-for-245 for 2,311 yards and a school-record 25 TDs; nine rushing TDs. Has the Sandites' career passing records with 5,935 yards and 52 TDs. Last year, accounted for 3,005 yards and 28 TDs.
3. CJ BrownBeggs, RB/DB, Sr. (2)
OSU commit had 20 carries for 113 yards and a TD plus a 2-point conversion in the 2A No. 5 Golden Demons' 27-26 loss at No. 4 Victory Christian. Also had two pass breakups on defense. This season, has 134 rushes for 1,568 yards and 22 TDs. Career totals of 5,223 rushing yards, 57 catches for 725 yards, 84 TDs.
4. Oscar HammondCollinsville, WR/S, Sr. (4)
Caught five passes for 108 yards and two TDs in the 5A No. 1 Cardinals' 55-13 win at Tahlequah. Has 38 receptions for 914 yards and 14 TDs this season plus 14 carries for 166 yards and three TDs. Also is 3-of-3 passing for 111 yards with a TD. Last year, led 5A receivers with 828 yards (on 34 catches) and was second with 12 TDs. As a safety, had 51 tackles and six takeaways with two TDs.
5. Zane WoodhamHolland Hall, RB/LB, Sr. (5)
Rushed for 128 yards on eight carries and had two TDs in the 3A No. 4 Dutch's 59-3 win over Inola. Also had 11 tackles with a sack. For the season, has 131 rushes for 1,262 yards and 18 TDs; 128 tackles with 17½ for losses and five sacks. Also has completed a 33-yard pass and scored on an 87-yard punt return. Last year, had 120 tackles with 20 for losses and six takeways. Also had 132 rushes for 980 yards and 14 TDs.
6. Max BrownLincoln Christian, QB, Sr. (6)
Central Michigan commit completed 12-of-17 passes for 171 yards and three TDs, and also had 18 carries for 111 yards and a TD in the 3A No. 1 Bulldogs' 55-14 win over Stigler. In 2021, has completed 116-of-159 passes for 2,061 yards and 31 TDs, and has 107 rushes for 1,024 yards and 15 TDs. Last year, accounted for 2,658 yards and 40 TDs to help lead the Bulldogs to the 3A state final.
7. Maurion HornBroken Arrow, RB/DB, Sr. (8)
Texas Tech commit had 12 rushes for 225 yards and a TD in the 6AI No. 3 Tigers' 55-7 win over Enid. Also had two catches for 33 yards. Has more than 200 total yards in four consecutive games since being given a full workload at running back. For the season, has 110 carries for 1,008 yards and 11 TDs overall plus nine tackles. Had 1,160 rushing yards and 13 TDs last season.
8. RJ Spears-JenningsBroken Arrow, WR/DB, Sr. (7)
Oklahoma commit had two catches for 80 yards plus three tackles, a pass breakup and forced fumble against Enid. In 2021, has 32 receptions for 555 yards and seven TDs overall plus 40 tackles and two interceptions, including a pick-6.
9. Mason GilkeyPawhuska, WR/DB, Sr. (9)
OSU commit had three receptions for 94 yards and two TDs in the Class A No. 5 Huskies' 62-0 win over Ketchum. In nine games, has 57 receptions for 901 yards and 16 TDs. Career totals: 148 catches, 2,971 yards, 57 TDs, 126 tackles.
10. Gage HammCoweta, QB, Sr. (10)
Completed 9-of-10 passes for 173 yards and four TDs in the 5A No. Tigers' 42-7 win at Durant. This season, is 108-of-182 passing for 1,673 yards and 23 TDs plus 370 rushing yards with four TDs. Career passing totals: 397-of-613, 6,082 yards, 66 TDs, 10 interceptions.
— Barry Lewis, Tulsa World
Owasso-Broken Arrow; Sand Springs-Del City lead Week 11's top playoff openers
1. Class 6AI: No. 4 Owasso at No. 3 Broken Arrow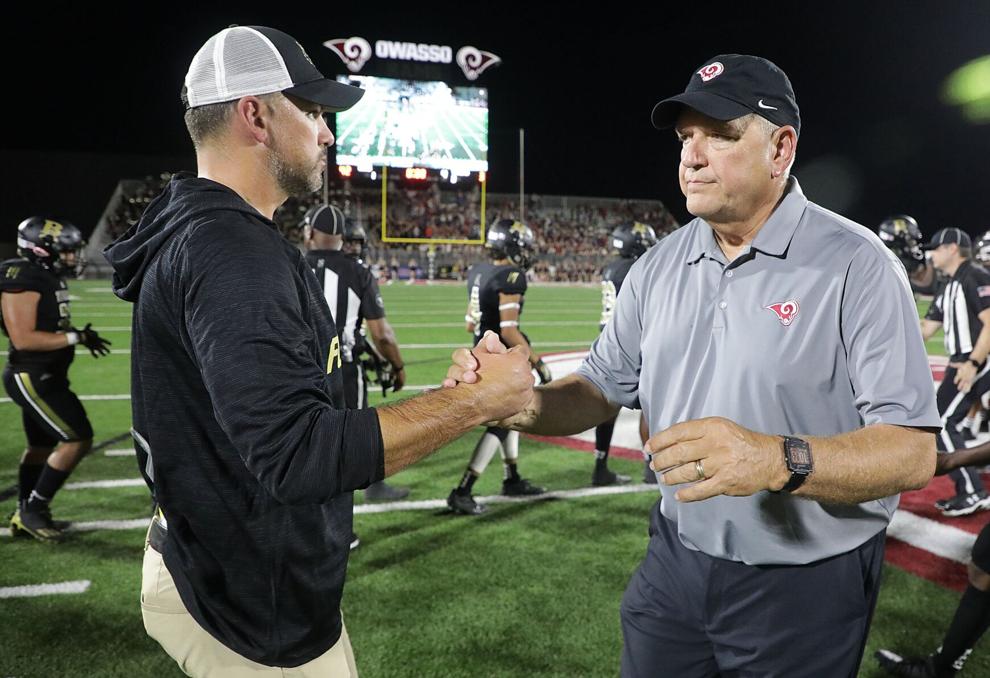 Owasso at Broken Arrow key players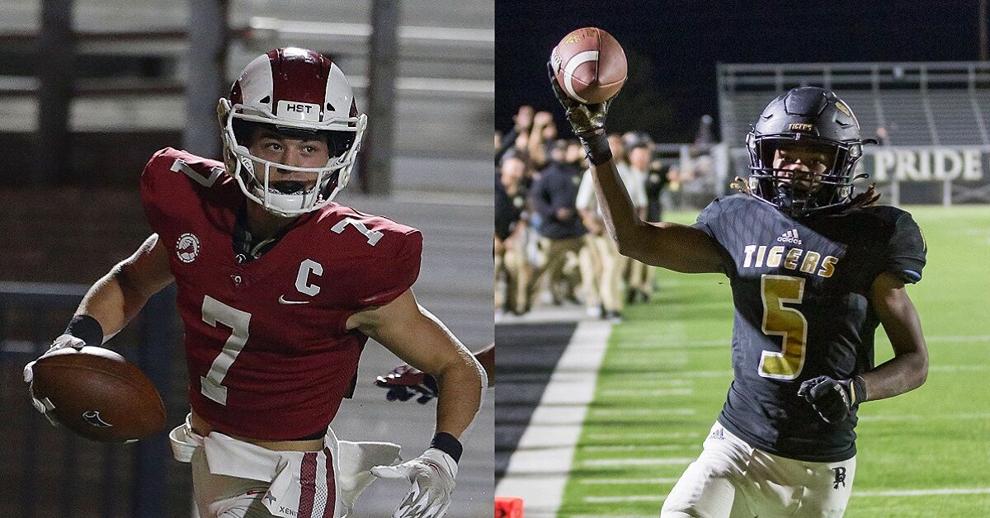 2. 6AII: No. 6 Sand Springs at No. 4 Del City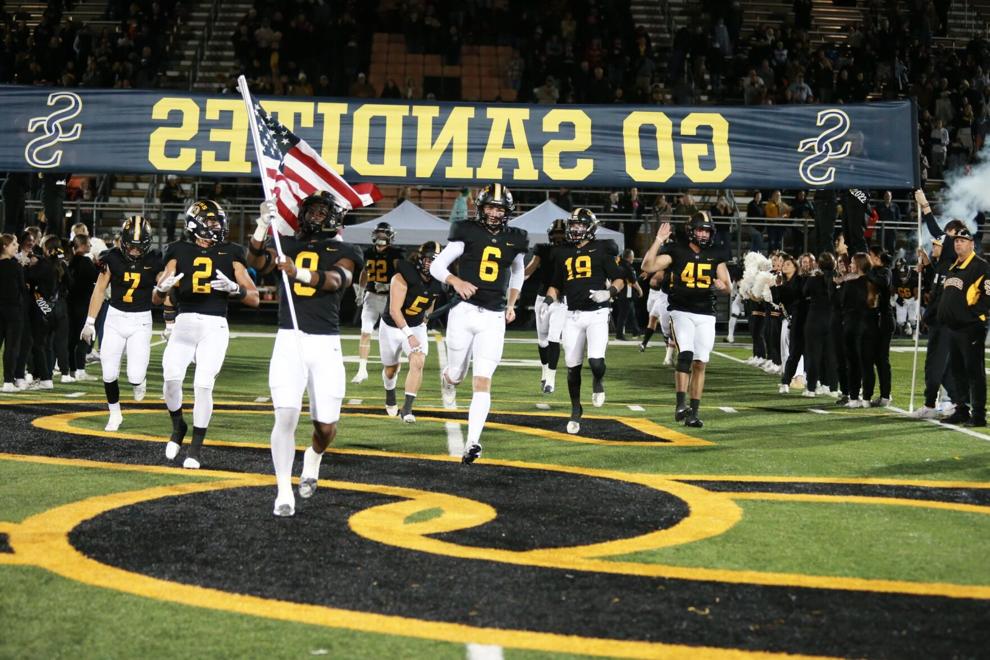 Sand Springs at Del City key players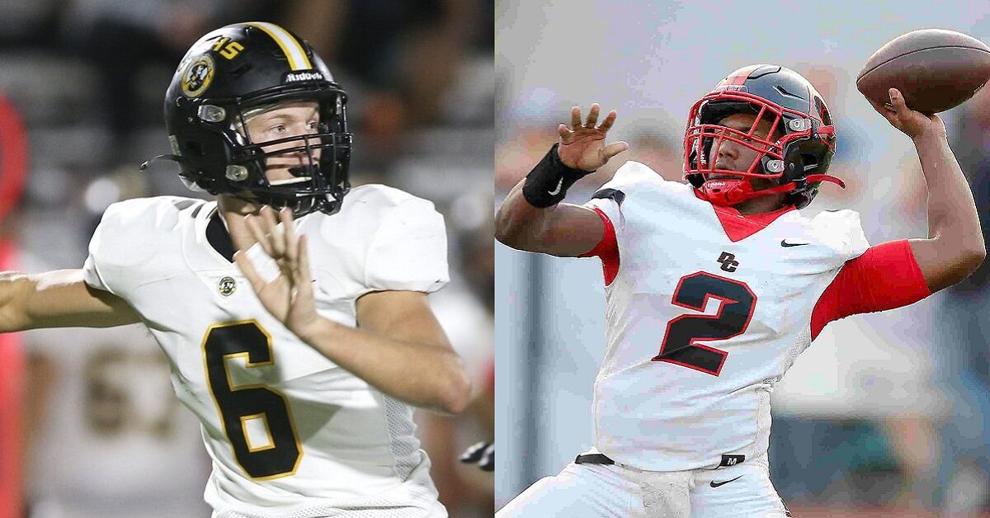 3. 6AI: No. 6 Norman North at No. 1 Jenks
Norman North at Jenks QB matchup and other players to watch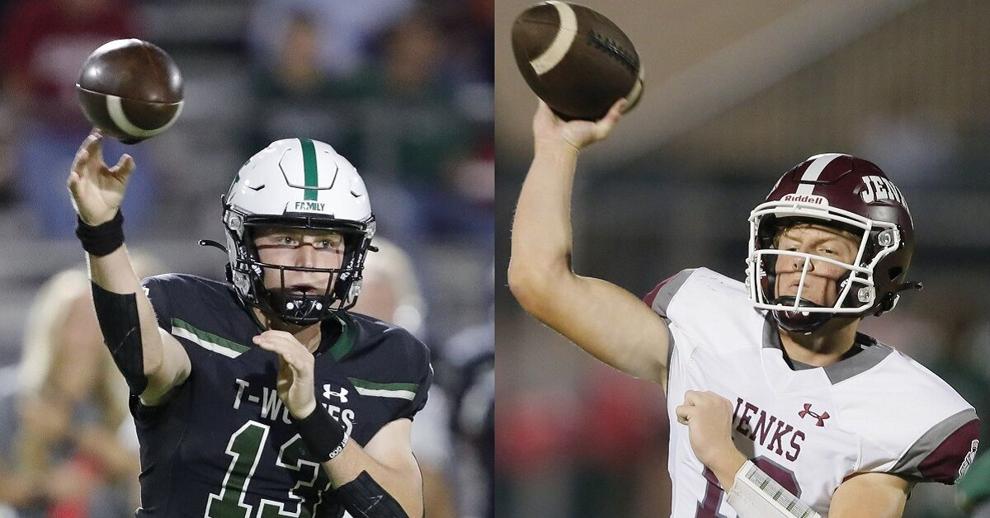 4. 6AII: No. 3 Booker T. Washington at No. 5 Stillwater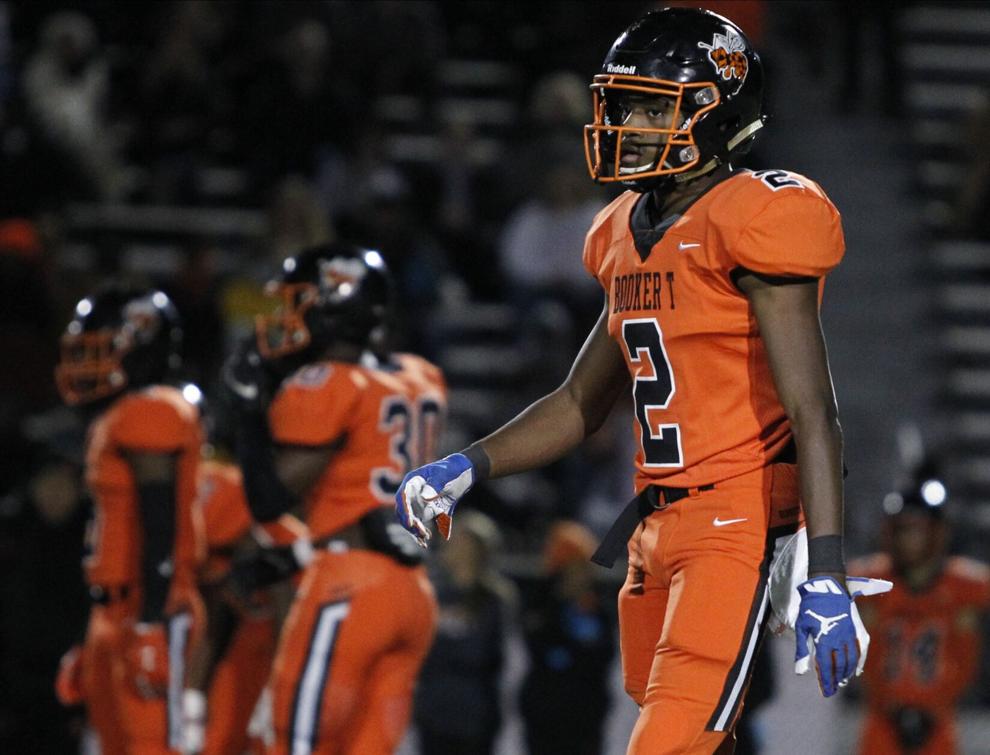 Booker T. Washington at Stillwater key players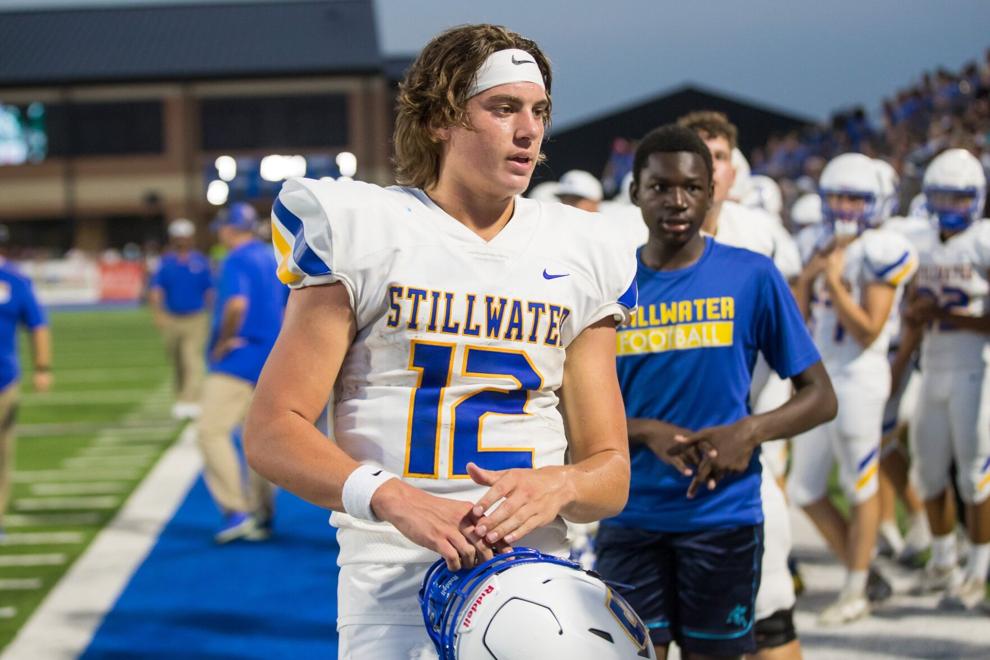 5. 2A: Metro Christian at Sperry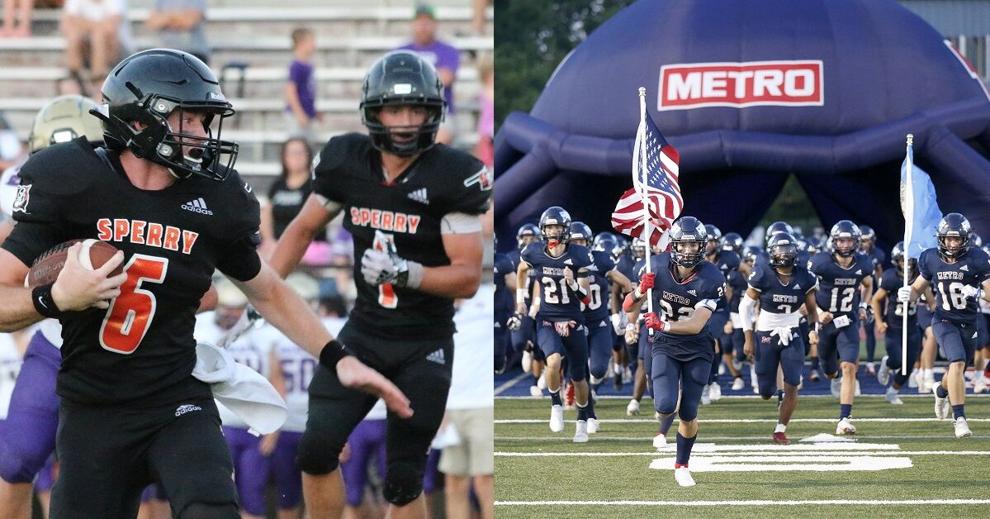 Best of the rest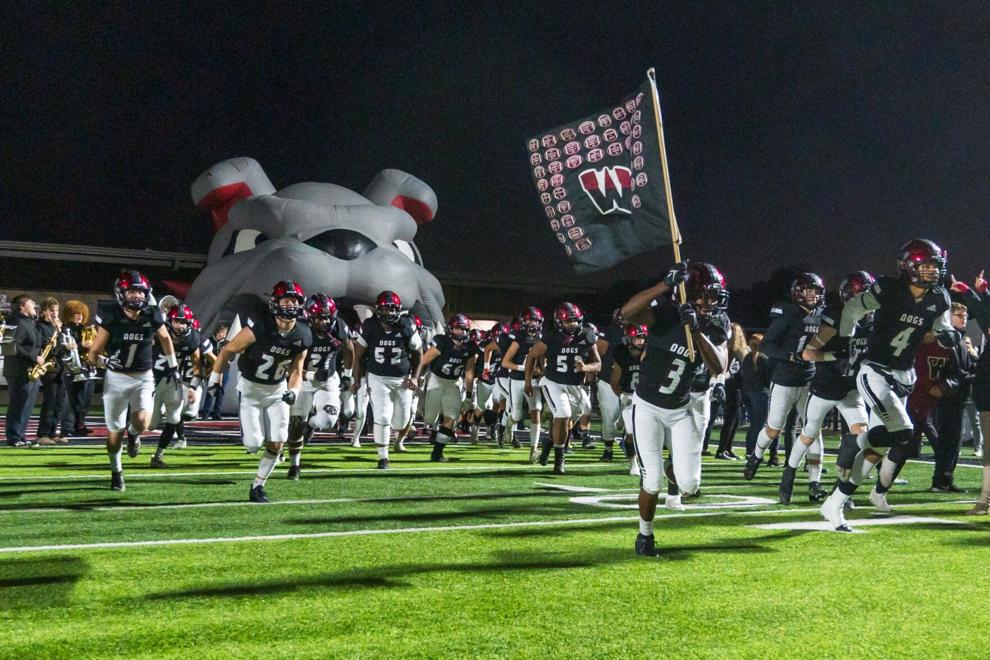 Best of the rest (continued)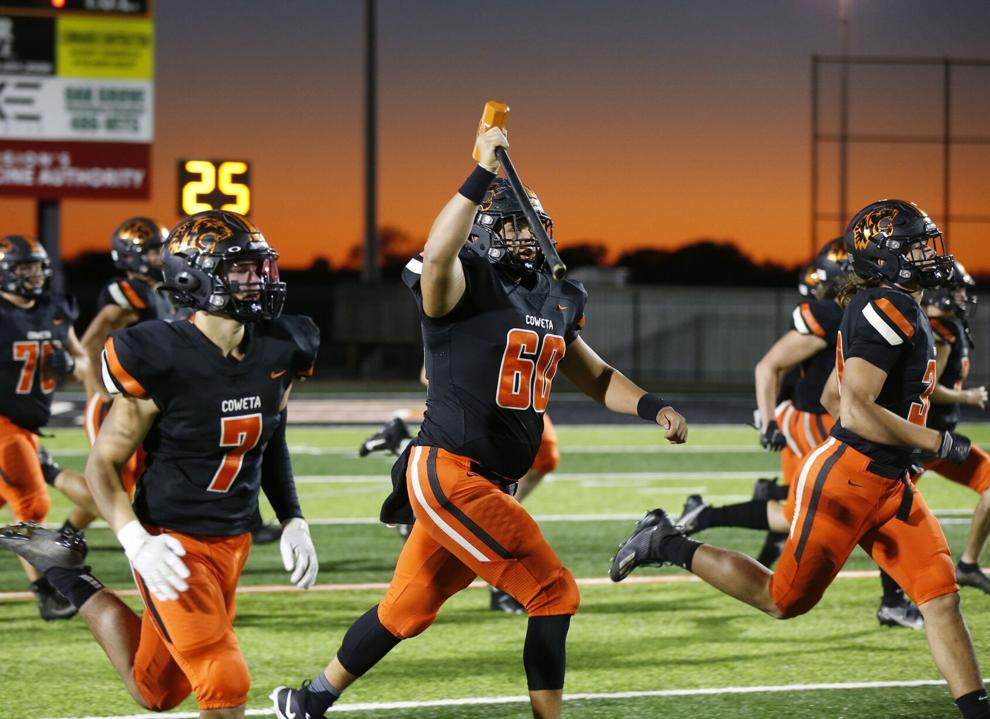 Best of the rest (continued)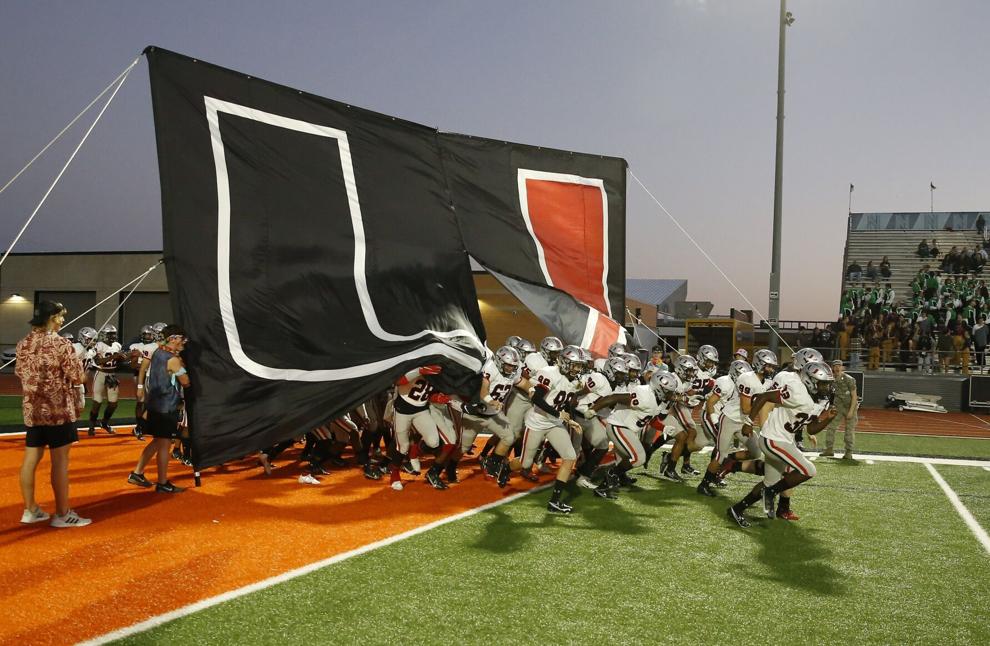 Check out our latest digital-only offer and subscribe now
Final 2021 regular season high school football team rankings led by Bixby, Jenks, Collinsville, Lincoln Christian