OWASSO — Owasso Stadium was the site of an unhappy and unsatisfying ending to the 2020 football season for Union.
On Friday night, the Redhawks were determined to avoid a repeat.
"We came back to the scene of the crime and got it done," Union linebacker Gabe Ford said.
Rovaughn Banks' 39-yard touchdown pass to Jino Boyd with 6:11 left lifted No. 2 Union past third-ranked Broken Arrow 17-14 in the Class 6AI semifinals.
The Redhawks (11-1) advance to meet top-ranked and defending champion Jenks (11-1), a 17-10 winner over Mustang, for the title at 1 p.m. Dec. 4 at the University of Central Oklahoma's Chad Richison Stadium.
"So, it's Jenks," Banks said. "All right. A rematch. They got us (22-0) in the Backyard Bowl. We have to come back ready to work. Let's get to it. I'm ready to go next week, but having two weeks to prepare will help us get ready."
Broken Arrow's first season under coach Josh Blankenship ended at 8-4.
Union's emotions leaving Owasso's field Friday were much different than a year ago after a 21-14 loss to Edmond Santa Fe in the semifinals. A late Union drive fell just short of completing a rally from a 21-0 deficit.
"We wanted to obviously start better than we did against Santa Fe," Union coach Kirk Fridrich said. "I was so disappointed for our kids last year we didn't get a chance to validate how much work they had done. And I told the kids this is our opportunity to just build on what we've done for the last two years with you guys. I'm just so happy we get a chance to have an opportunity to play for a championship.
"Hats off to Broken Arrow, they did a great job, just a great game."
After jumping to a 10-0 lead early in the third quarter, that title opportunity appeared to be slipping away from the Redhawks when Broken Arrow answered with Maurion Horn's 74-yard TD run and Sterling Ramsey's 39-yard touchdown bomb to RJ Spears-Jennings to go ahead 14-10 with 8:09 left.
Union, however, answered with a five-play, 67-yard drive that was capped by Banks' scoring strike to Boyd on third-and-6.
It looked as if Broken Arrow had regained the lead on its next snap on a trick play as Griffin Stieber took a backward pass and threw a bomb to Spears-Jennings, who caught a deflection and raced to the end zone for an apparent 65-yard touchdown. However, the TD was erased due to an illegal man downfield penalty, and the Tigers then went 3-and-out.
After Stieber's 49-yard punt wound up pinning Union at its 9, the Redhawks picked up three first downs in eight plays, all rushing attempts, to run out the final 3:45. Banks picked up the last two first downs. He finished with 211 total yards on 9-of-13 passing for 131 and 20 carries for 80 yards.
Banks has enjoyed several big games against Broken Arrow over the past three years. On Sept. 3, he rushed for 211 yards and three TDs as a running back in a 38-28 win over the Tigers. He was moved back to quarterback, a position he had played previously in his career, in Week 5.
"(Banks) has gotten better every week," Union offensive coordinator Dub Maddox said. "Before Grayson (Tempest) was injured, Rovaughn hadn't taken snaps at quarterback in a year. On the first day after (Tempest was injured), Rovaughn showed up and said, 'Let's go to work.' It's been fun to watch him progress into a great quarterback. Tonight, he made the throws under pressure when he had to."
Union's Junior Smith had 20 carries for 78 yards and a third-quarter TD that was set up Boyd's other catch of the game — a 44-yarder. Horn had 17 carries for 134 to lead Broken Arrow's offense, which ended the first half at minus-3 yards, but finished the game with 202.
Fridrich addressed his team on the field a few moments after the game ended.
"This will be one they'll talk about," Fridrich said. "Unbelievable job."
UNION 17, BROKEN ARROW 14
Broken Arrow;0;0;7;7;—;14
UN — Smith 2 run (Cowan kick)
BA — Horn 74 run (Martens kick)
BA — Spears-Jennings 39 pass from Ramsey (Martens kick)
UN — Boyd 39 pass from Banks (Cowan kick)
First Downs — BA 8, UN 15; Rushes-Yards — BA 34-148, UN 46-165; Comp-Att-Int — BA 5-7-0, UN 9-13-0. Passing Yards — BA 54, UN 131. Fumbles-Lost — BA 1-0, UN 0-0. Penalty Yards — BA 7-59, UN 10-80. Total Yards — BA 202, UN 296. Punts-Avg. — BA 5-40.4, UN 4-38.2.
Tulsa World columnist Bill Haisten contributed to this story.
Photos: Union overcomes Broken Arrow in 6AI semifinals
Broken Arrow vs Union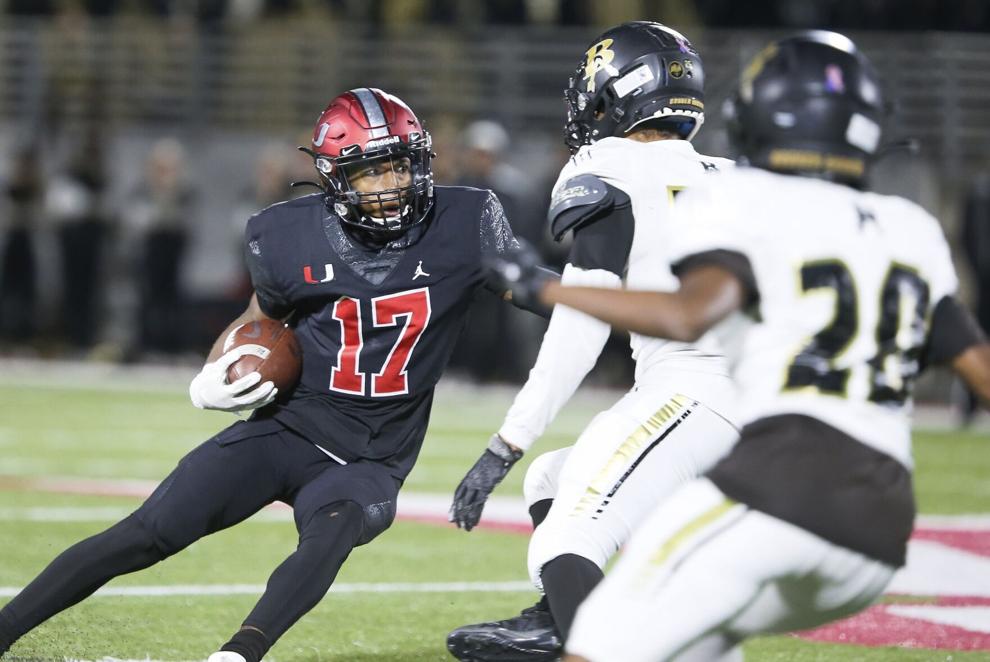 Broken Arrow vs Union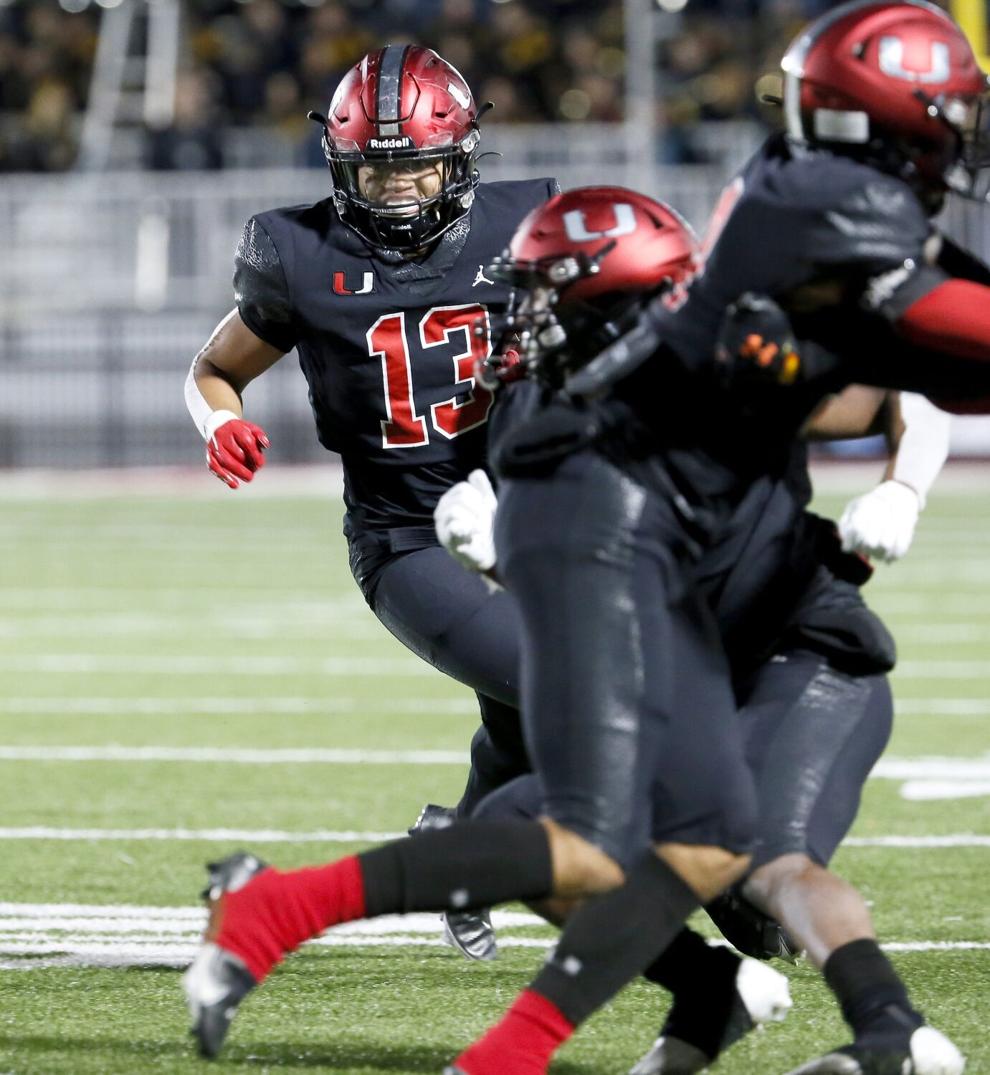 Broken Arrow vs Union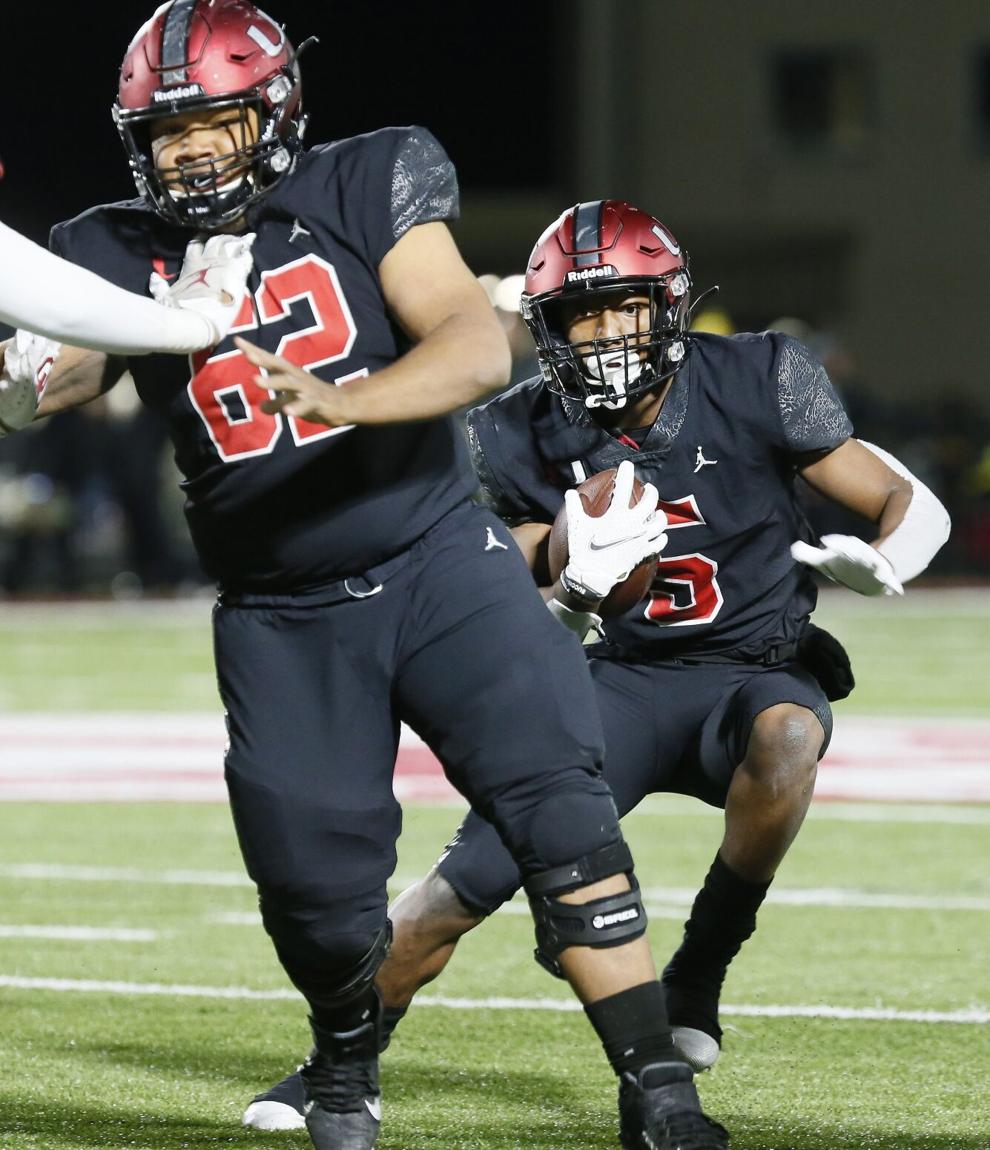 UNION FOOTBALL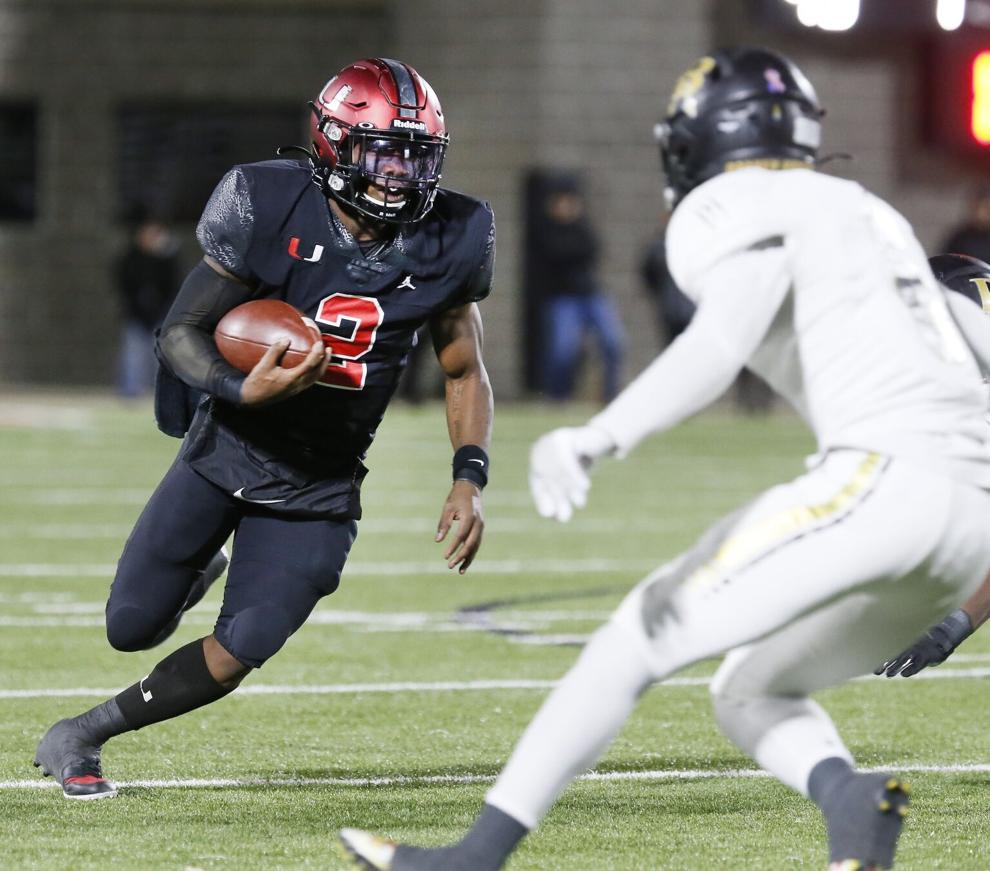 Broken Arrow vs Union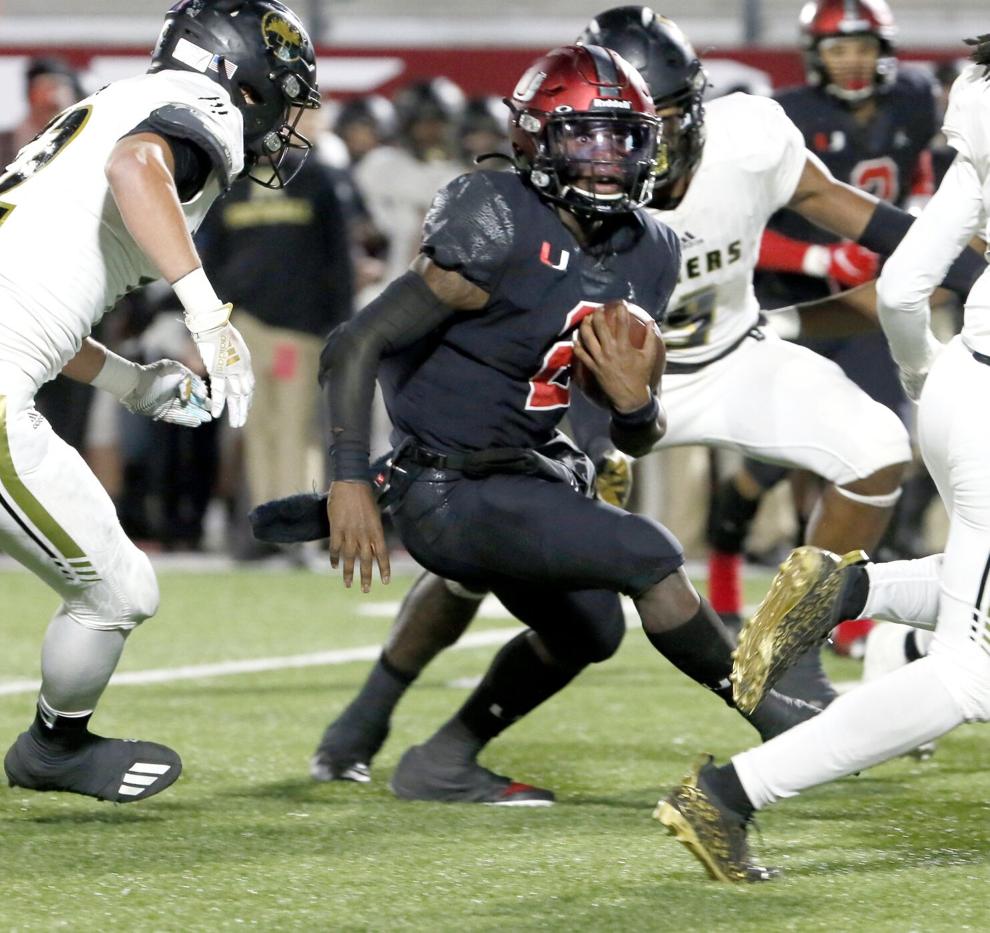 Broken Arrow vs Union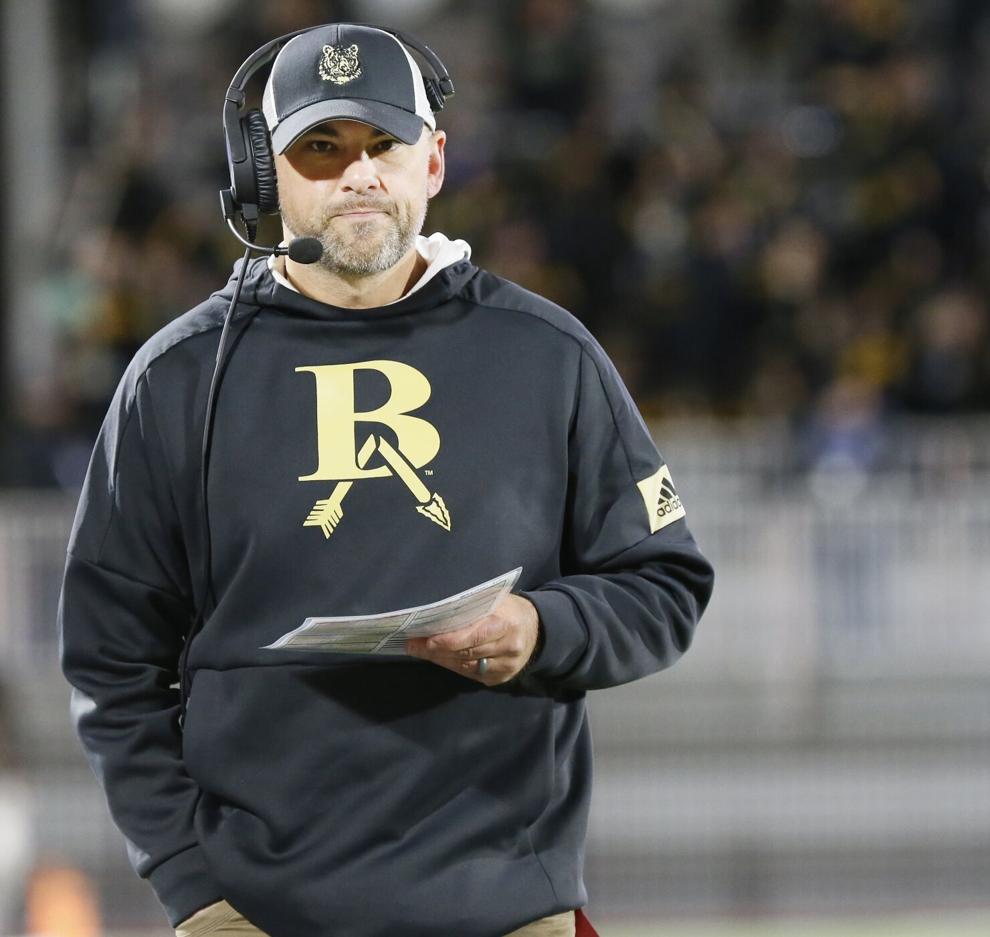 Broken Arrow vs Union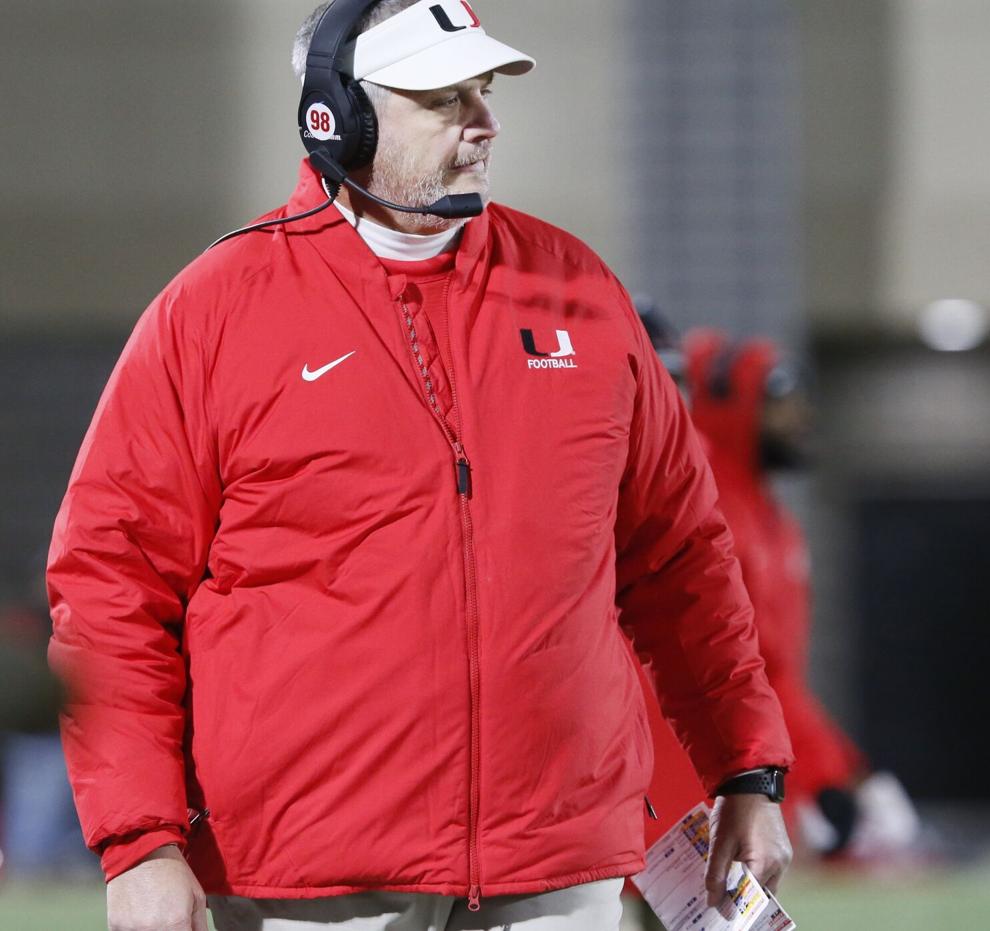 Broken Arrow vs Union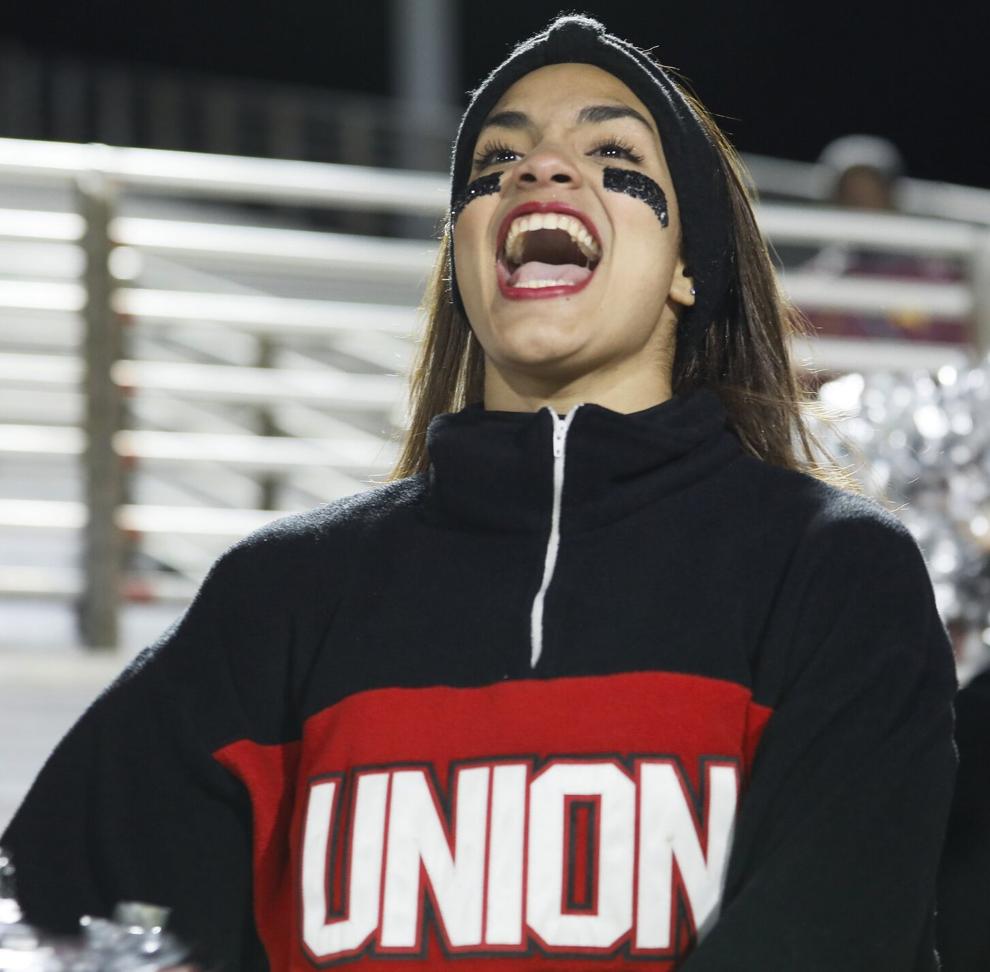 Broken Arrow vs Union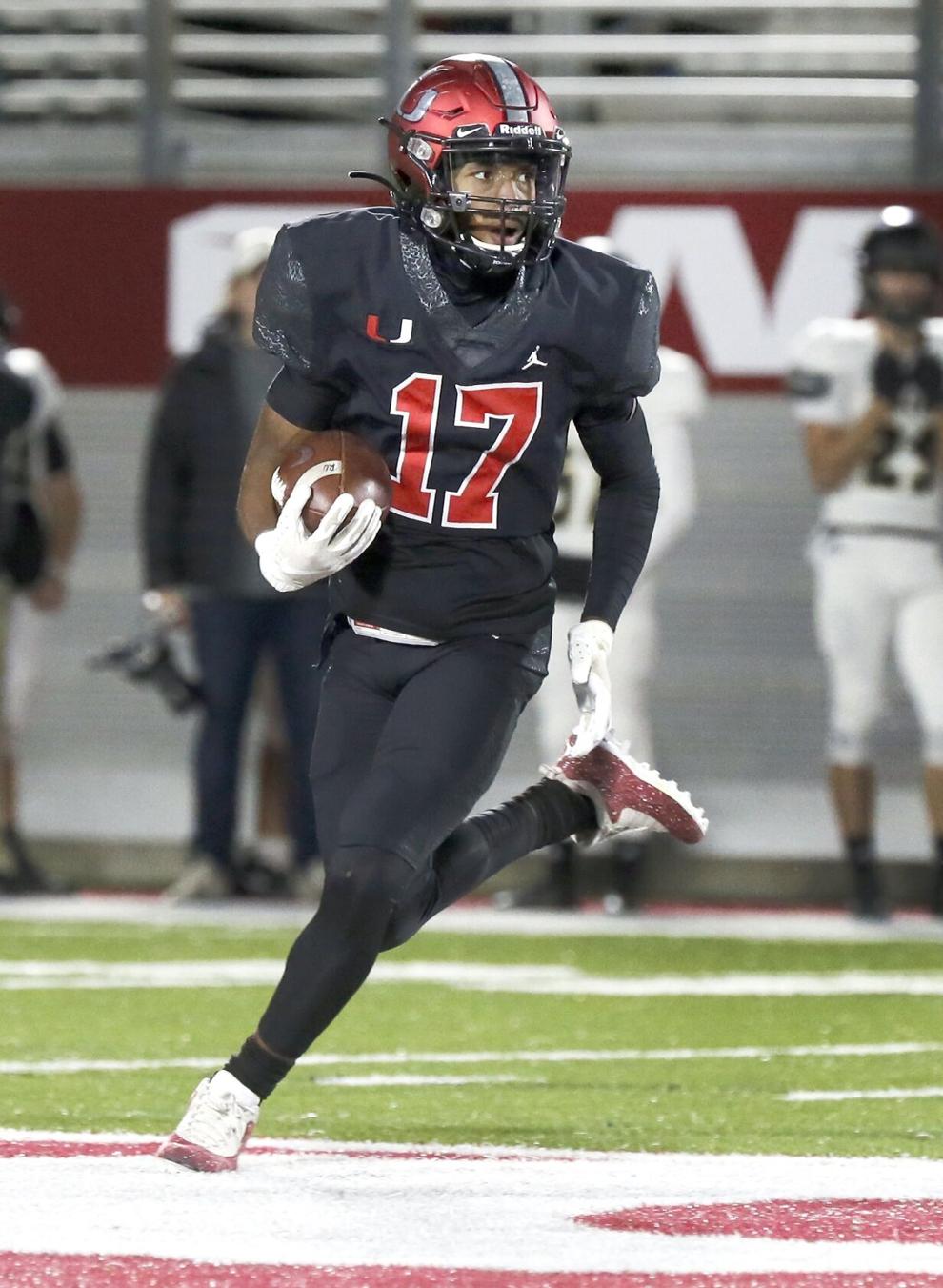 Broken Arrow vs. Union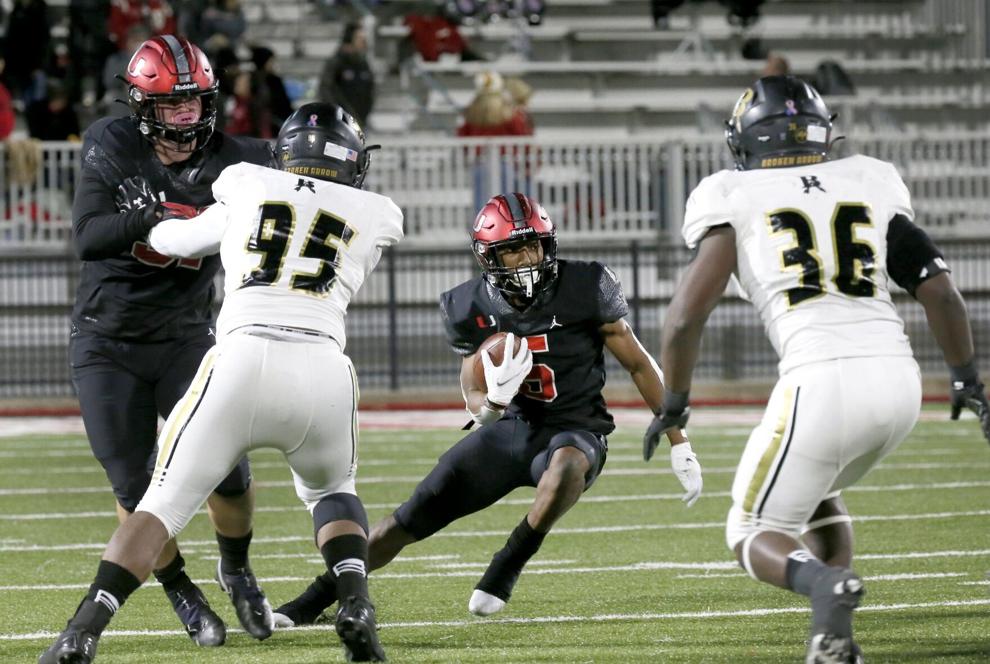 Broken Arrow vs. Union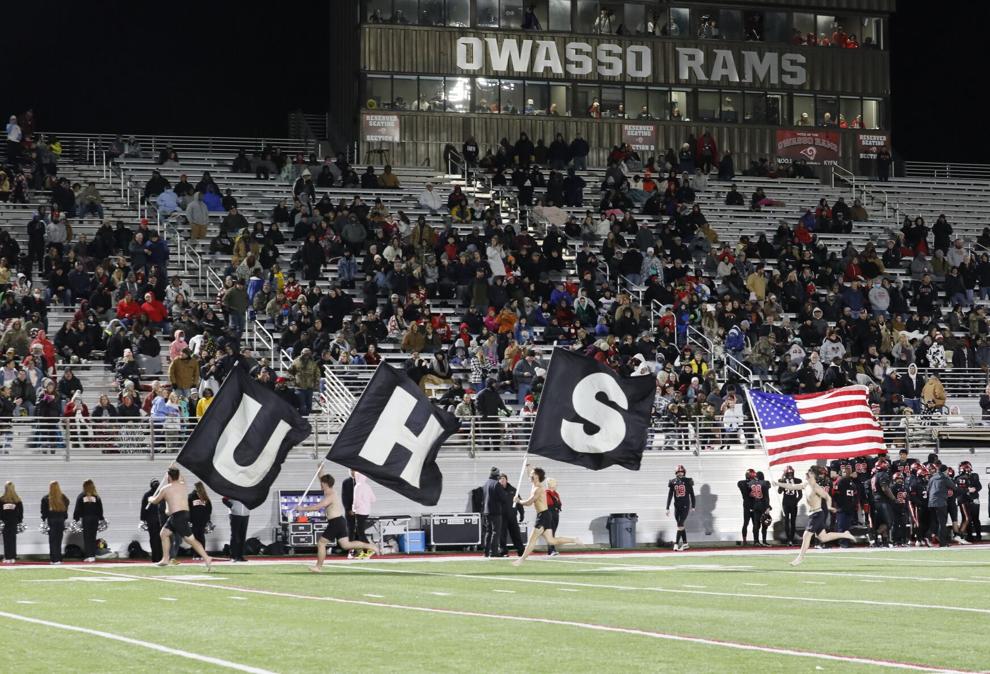 Broken Arrow vs. Union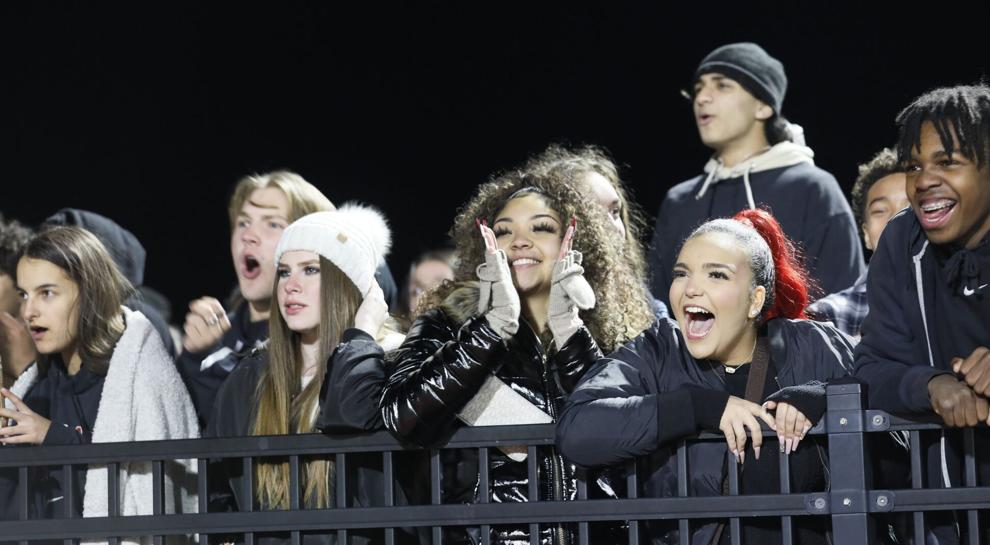 Broken Arrow vs. Union
Broken Arrow vs. Union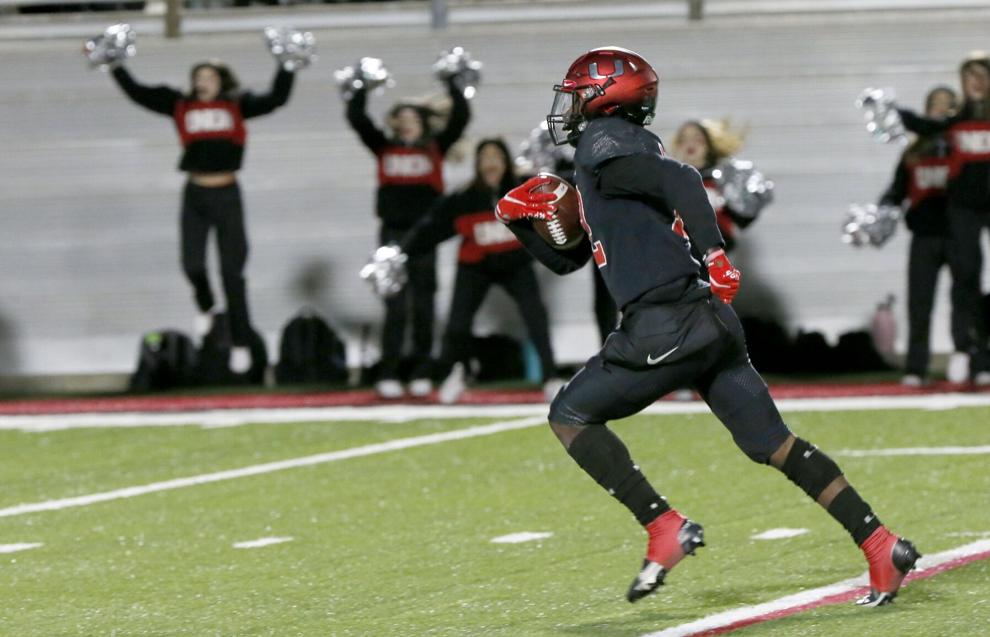 Broken Arrow vs. Union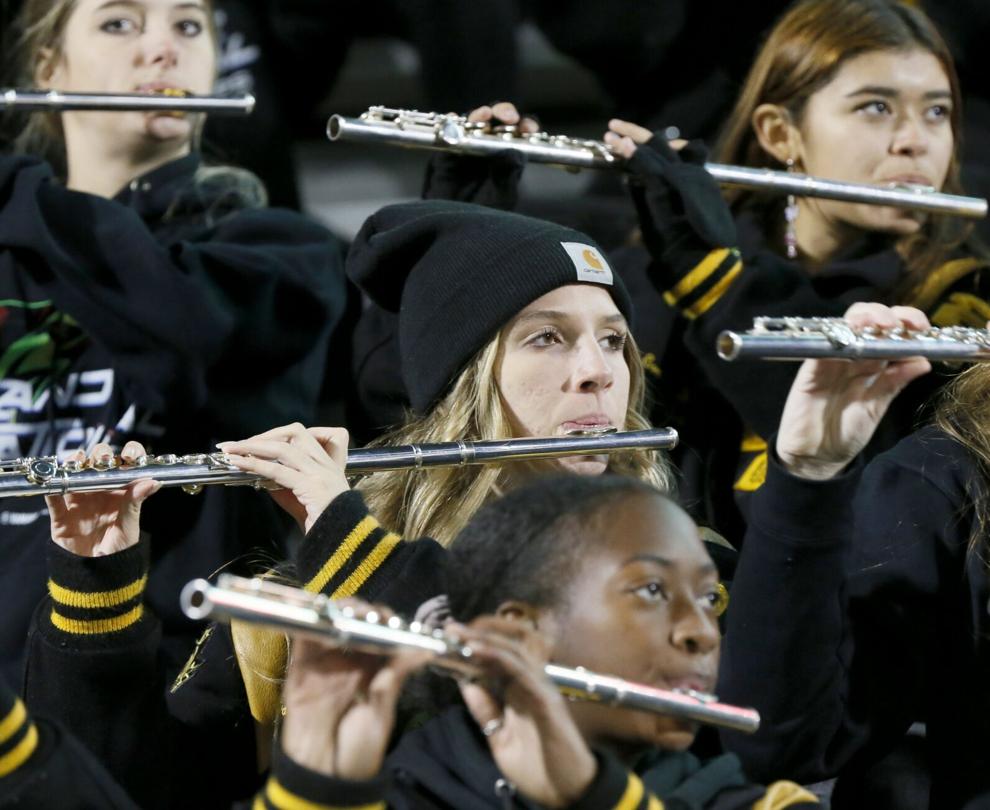 Broken Arrow vs. Union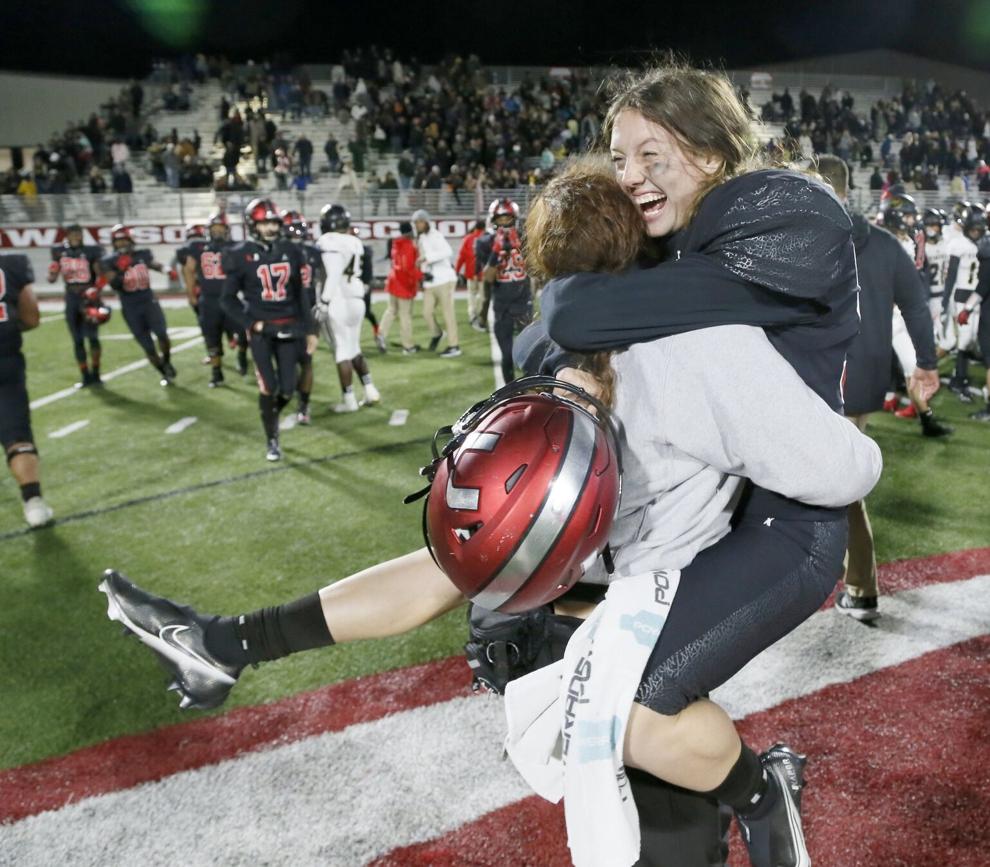 Broken Arrow vs. Union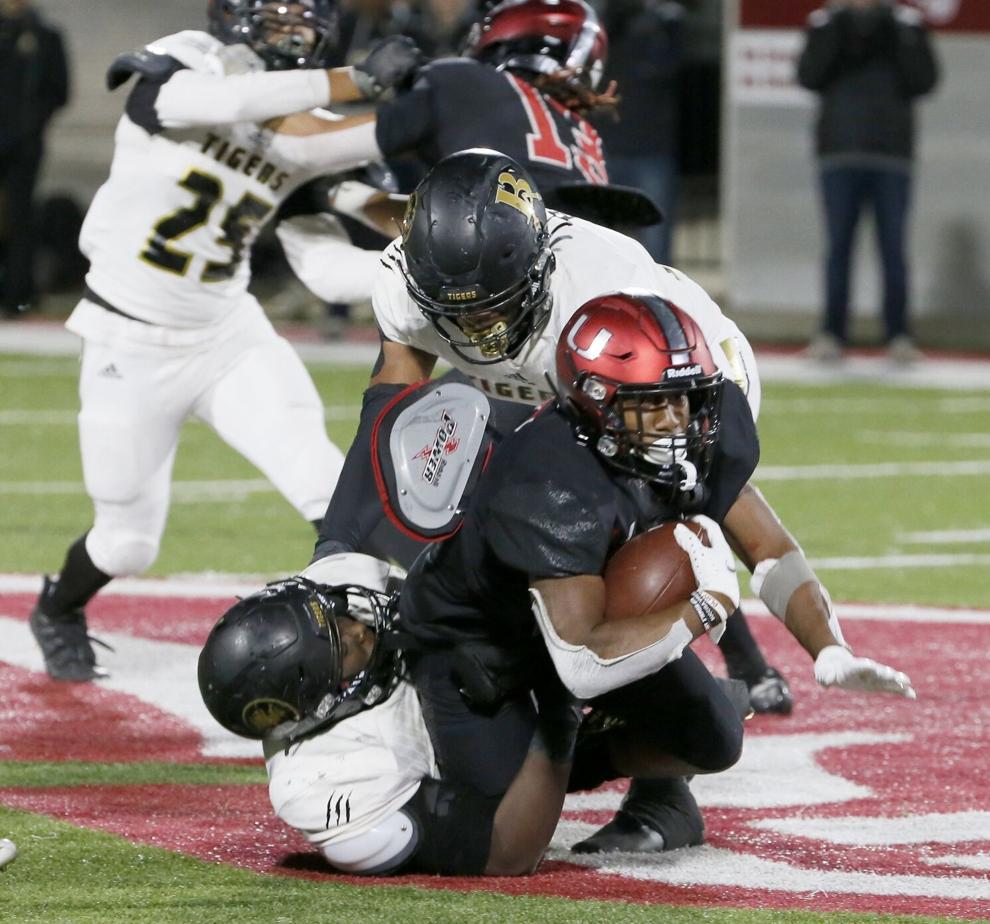 Broken Arrow vs. Union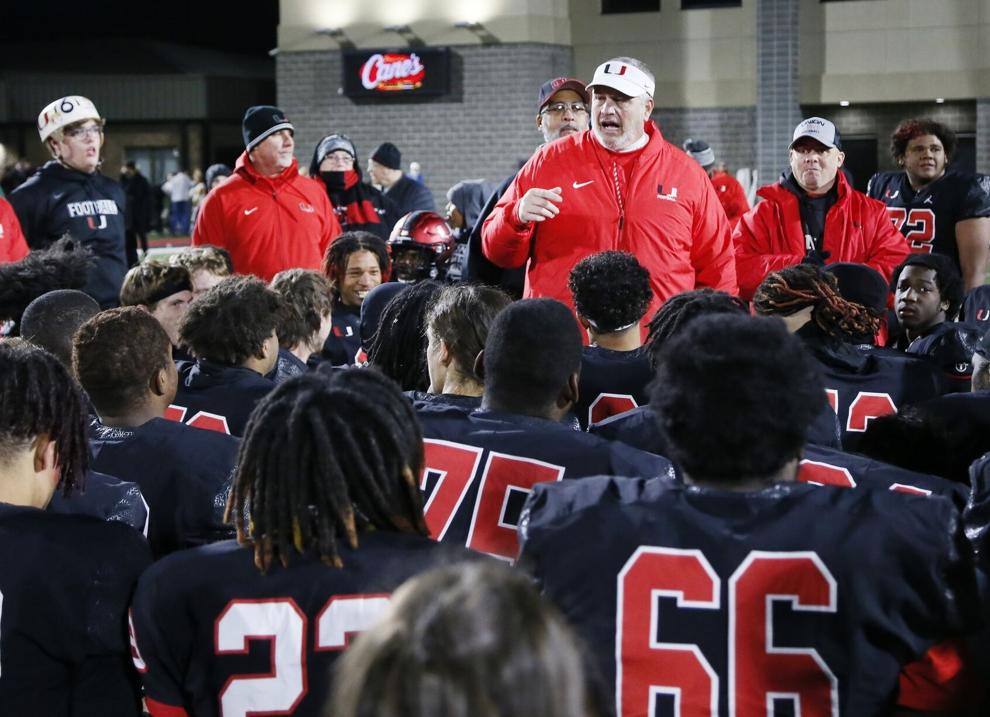 Broken Arrow vs. Union
Broken Arrow vs. Union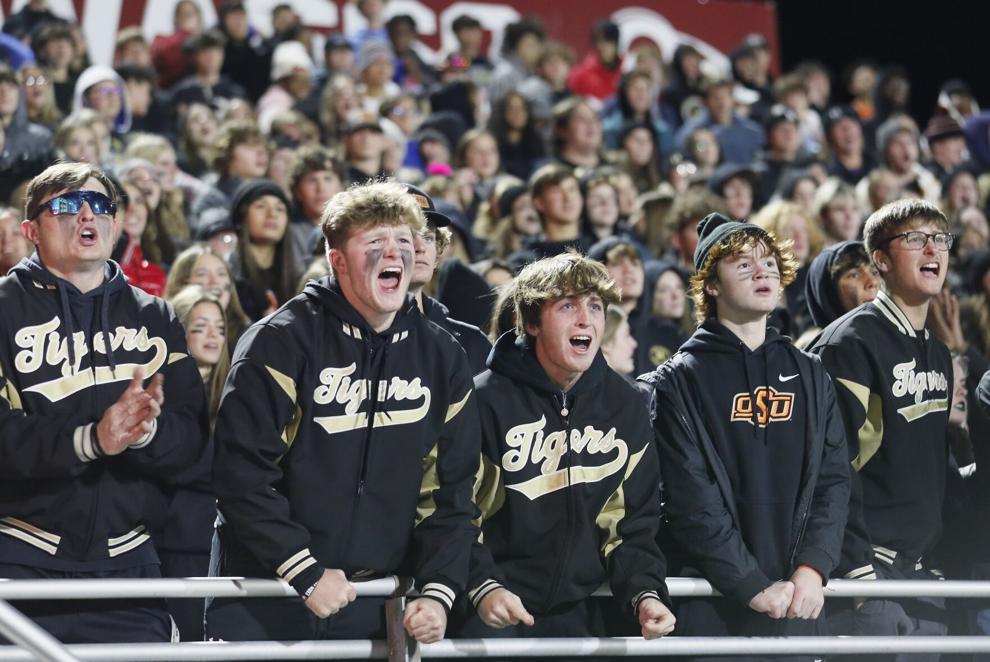 Check out our latest digital-only offer and subscribe now