Correction: Bixby senior linebacker Miles Hill had a quarterback sack that was credited to another player in the original version of this story. The corrected version appears below.
LANGSTON — There was little drama in Bixby's semifinal football win over Stillwater on Friday, but that's how it's been going lately for the No. 1 Spartans.
They have been outscoring opponents by more than 50 points per game this season.
They got another quick getaway this time and it was no contest. Jakeb Snyder went 61 yards with a screen pass from Christian Burke on the second play, and his explosive teammates followed with two more touchdowns before almost anyone could blink.
From there the Spartans rolled to a 48-6 triumph over the No. 2 Pioneers, and rolled into the Class 6AII state final for the eighth straight year.
Snyder also had a 65-yard reception from Burke to set up a score, totaled 154 yards on five catches and blocked the extra point after Stillwater's only touchdown.
Burke threw for 274 yards, Connor Kirby and Jersey Robb scored two rushing TDs each and Luke Hasz had a 49-yard punt return for Bixby.
Braylin Presley rushed for 95 yards and his 99th career TD, and Zach Blankenship rushed for 105 yards off the bench as the Spartans piled up 315 rushing yards on 40 carries and scored 48 or more for the ninth consecutive game. They have averaged 60.9 points per game.
Bixby (12-0) moves on to play Edmond Deer Creek's Antlers at 7 p.m., Thursday, Dec. 2, at the University of Central Oklahoma for their fourth consecutive gold ball and seventh in eight years. The No. 4 Antlers rallied past No. 3 Sand Springs in Friday's other semifinal at Yukon.
Bixby can also break the state record for consecutive wins that was set by Wagoner in the 2014-17 seasons.
"We try not to think about the streak," Presley said, "but if we can go out there and play against Deer Creek and win the state championship and give (coach Loren Montgomery) the record, that would be the ultimate goal."
Stillwater, playing in the semifinals for the fourth consecutive season, lost for the second time this season to Bixby and finished at 9-3.
Quick starts have been the Spartans' fashion this season, and they erupted quickly on Friday. After a penalty on first down, Burke threw to his left to Snyder, who sped through a crowd and had nothing but green artificial turf in front of him.
"It was fun," he said, "Right when I got the ball, there were two blocked there who opened it wide. One was Luke Hasz and I think the other was Preston Solomon. They opened it up and I just had to make one cut and then there was nobody there."
Bixby scored on its next two possessions. Burke's 20-yard pass to Beau Bertelli and a 14-yard run by Presley got the Spartans into scoring range. Then, junior wildcat runner Connor Kirby faked a handoff to Presley moving from left to right and sped 24 yards around left end to the end zone.
Next, the Spartans pinned Stillwater deep, took over midfield and made it 21-0 on Jersey Robb's 41-yard scoring jaunt.
"I thought our guys came out and took control of the game early," Montgomery said. "It wasn't the cleanest game, but sometimes when you play a good team like Stillwater's it's not gonna be."
On the early scoring play from Burke to Snyder, Montgomery said, "That was really good. Christian did a good job of sending that ball out there and we had several of our wide receivers doing an excellent job of blocking for him, and Jakeb's really good the ball in his hands."
Bixby's defense shined, almost as an afterthought. Jack Puckett was in on two sacks, and Connor Stacy and Miles Hill had one each as the Spartans held the Pioneers to 135 yards on 53 plays.
The Spartans led 35-0 when Stillwater finally got on the board when Gage Gundy lofted a 47-yard bomb to Heston Thompson.
B: Jakeb Snyder 61 pass from Christian Burke (Connor Nolan kick), 11:27
B: Connor Kirby 24 run (Nolan kick), 6:30
B: Jersey Robb 41 run (Nolan kick), 4:52
B: Braylin Presley 1 run (Nolan kick), 8:01
B: Dylan Hasz 49 punt return (Nolan kick), 4:43
S: Heston Thompson 47 pass from Gage Gundy (kick blocked), 4:29
B: Kirby 2 run (Nolan kick), 2:05
B: Robb 2 run (bad snap), 0:31
First Downs: Bixby 22, Stillwater 9. Rushes-yards: Bixby 40-315, Stillwater 27-30. Passing yardage: Bixby 274, Stillwater 105. A-C-I: Bixby 13-22-1, Stillwater 9-26-1. Punts: Bixby 3-23.0, Stillwater 8-32.1. Fumbles-lost: Bixby 3-2, Stillwater 2-1. Penalties-yards: Bixby 12-145. Stillwater 7-32.
Photos: Bixby takes out Stillwater to advance to 6AII title game
Bixby vs Stillwater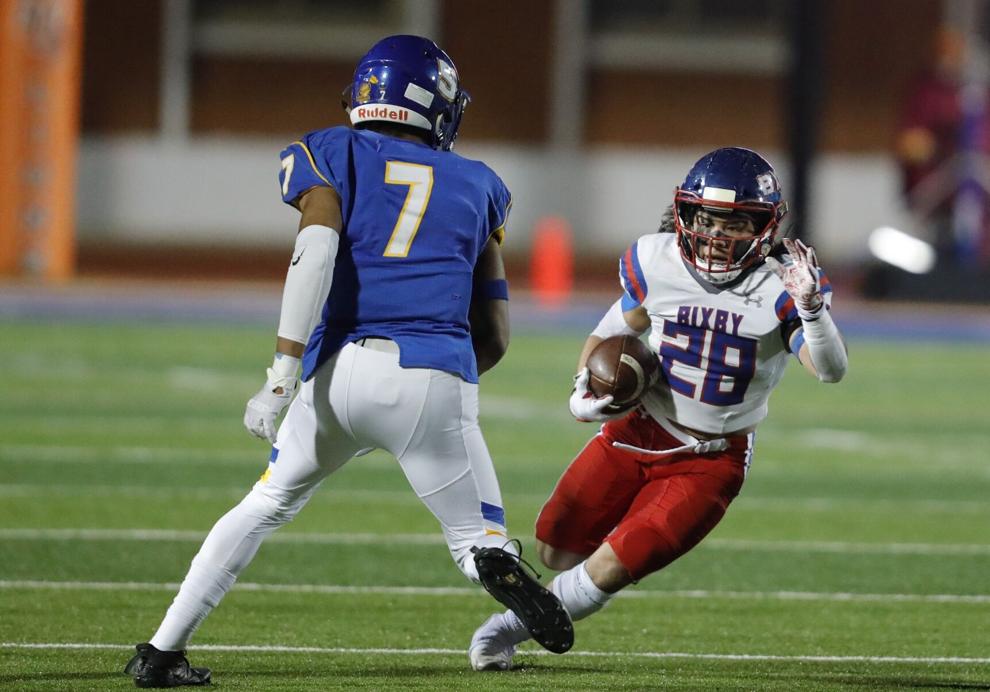 Bixby vs Stillwater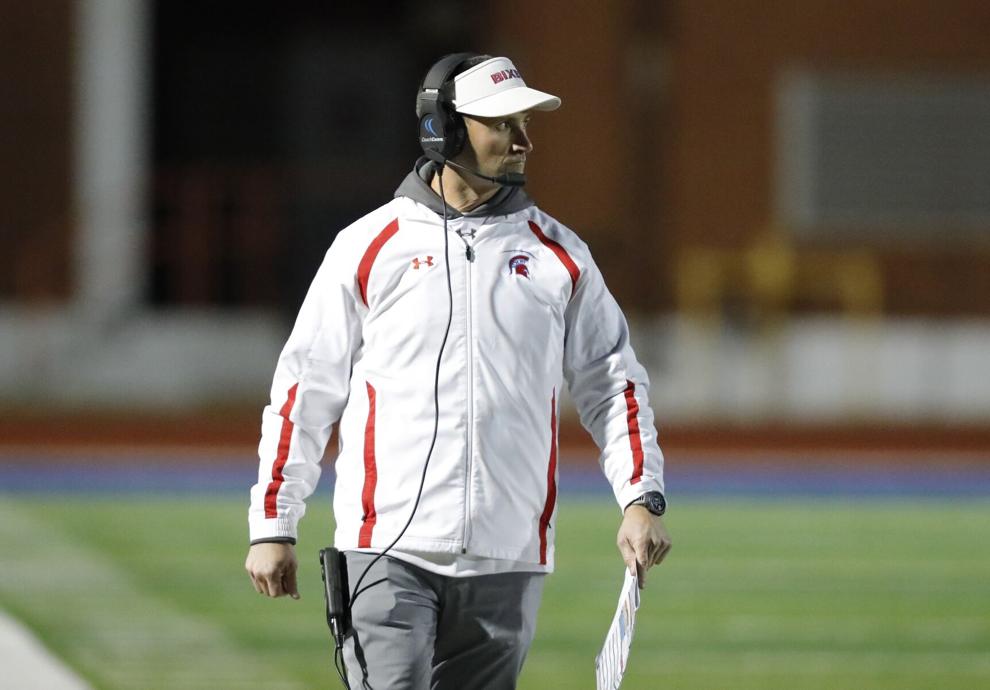 Bixby vs Stillwater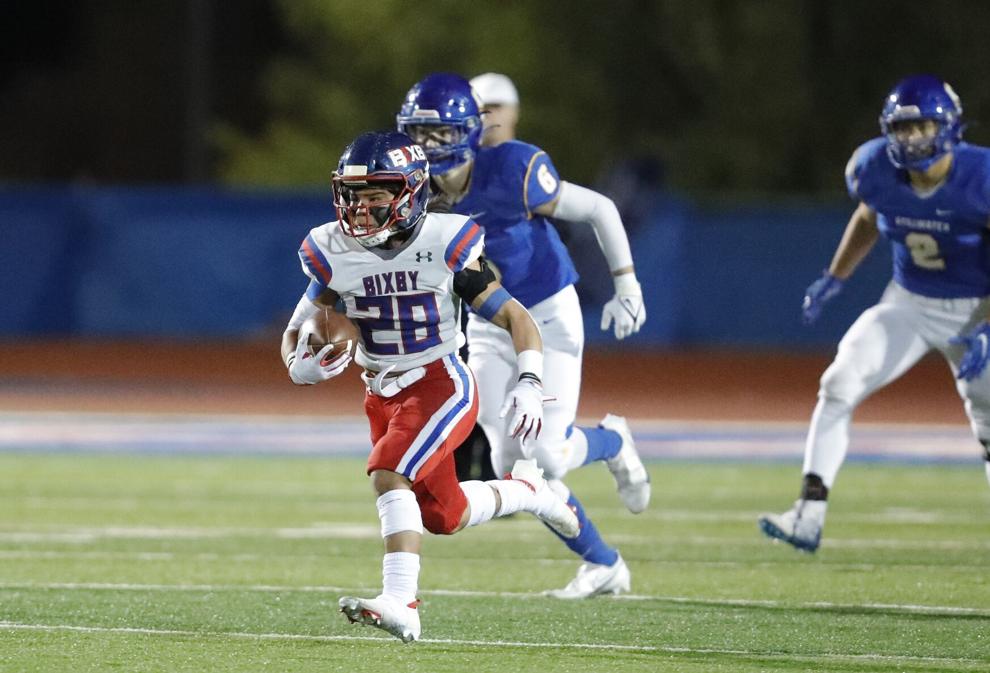 Bixby vs Stillwater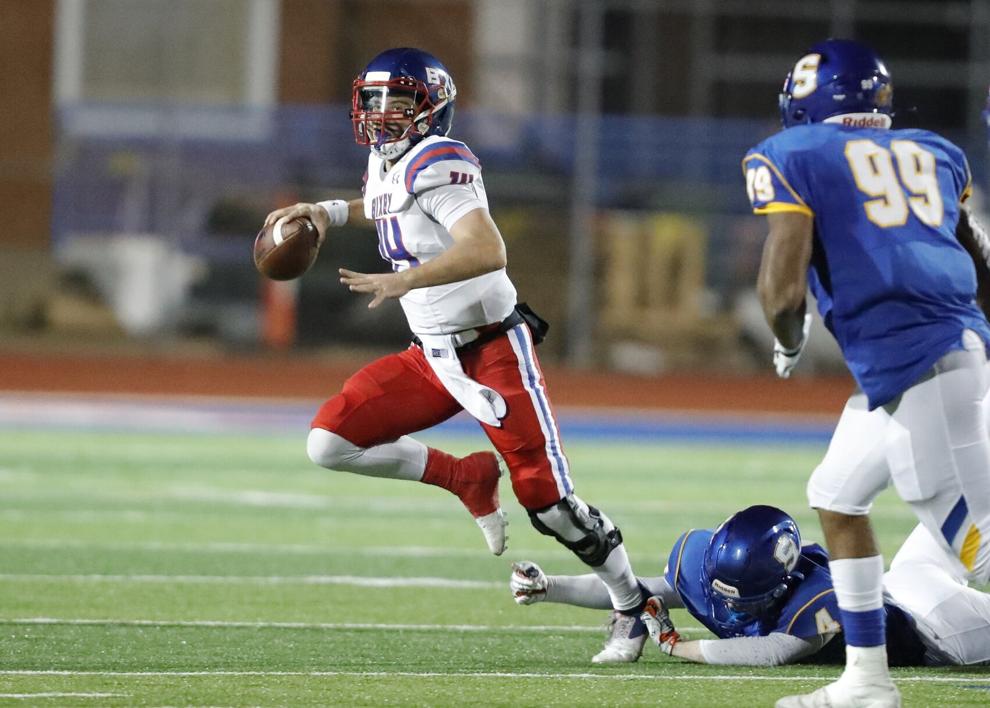 Bixby vs Stillwater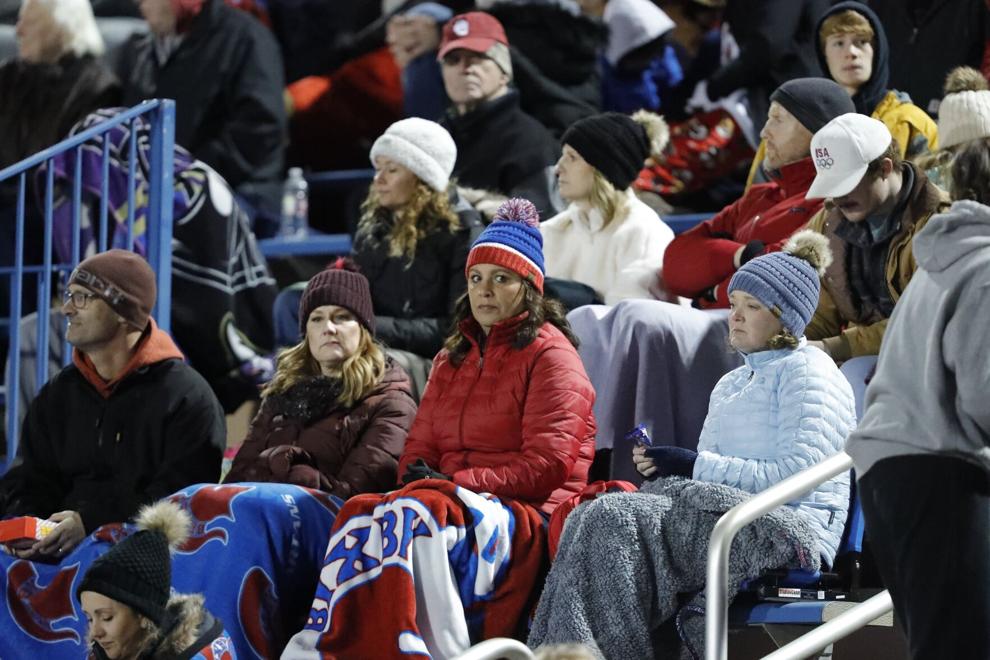 Bixby vs Stillwater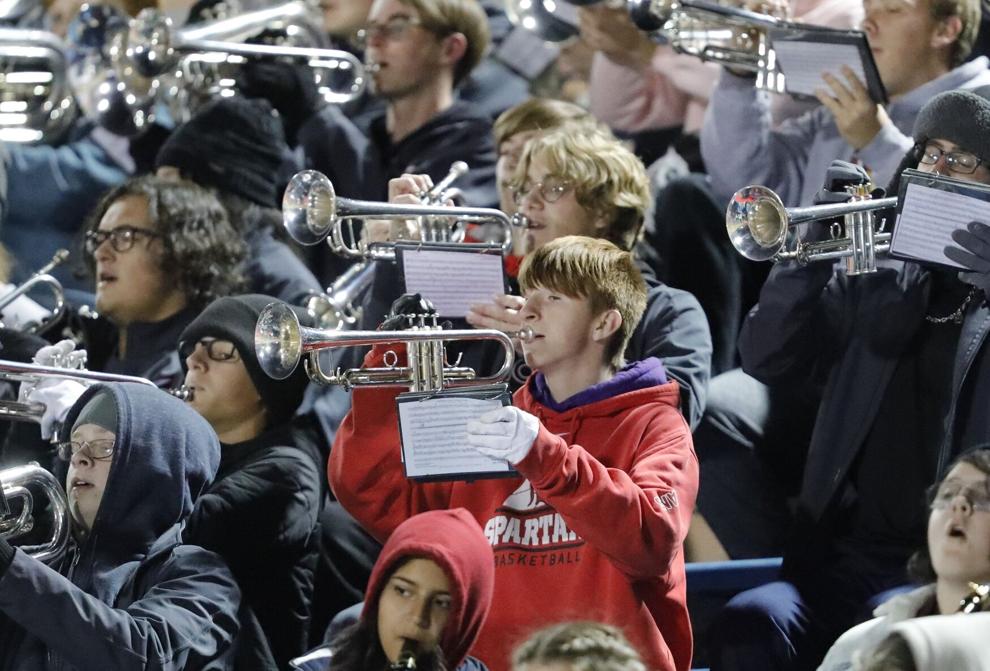 Bixby vs Stillwater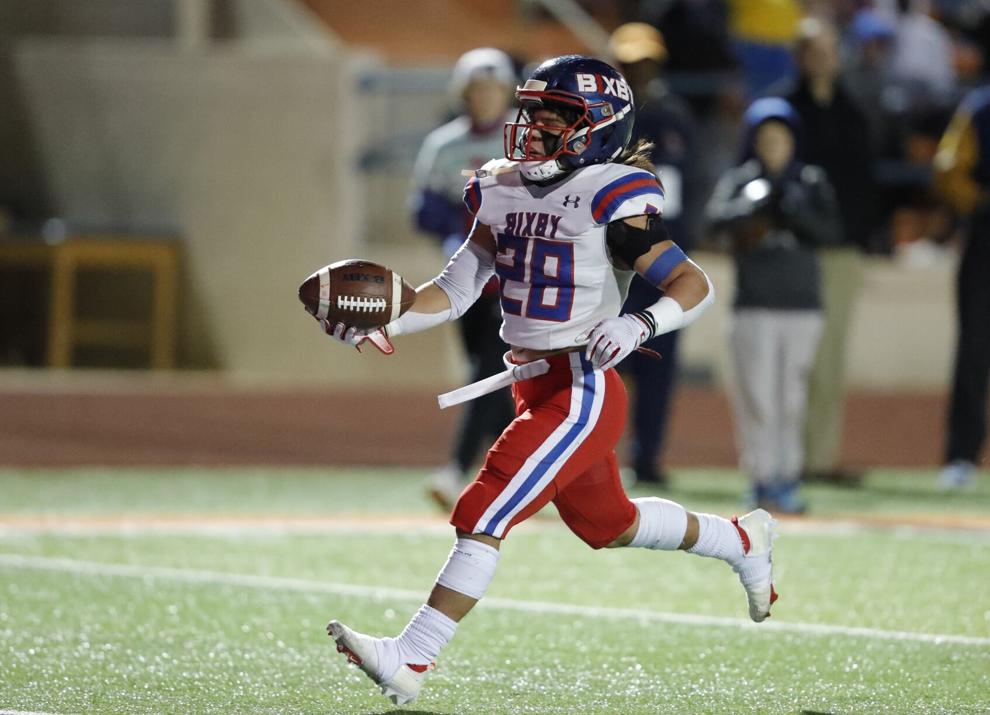 Bixby vs Stillwater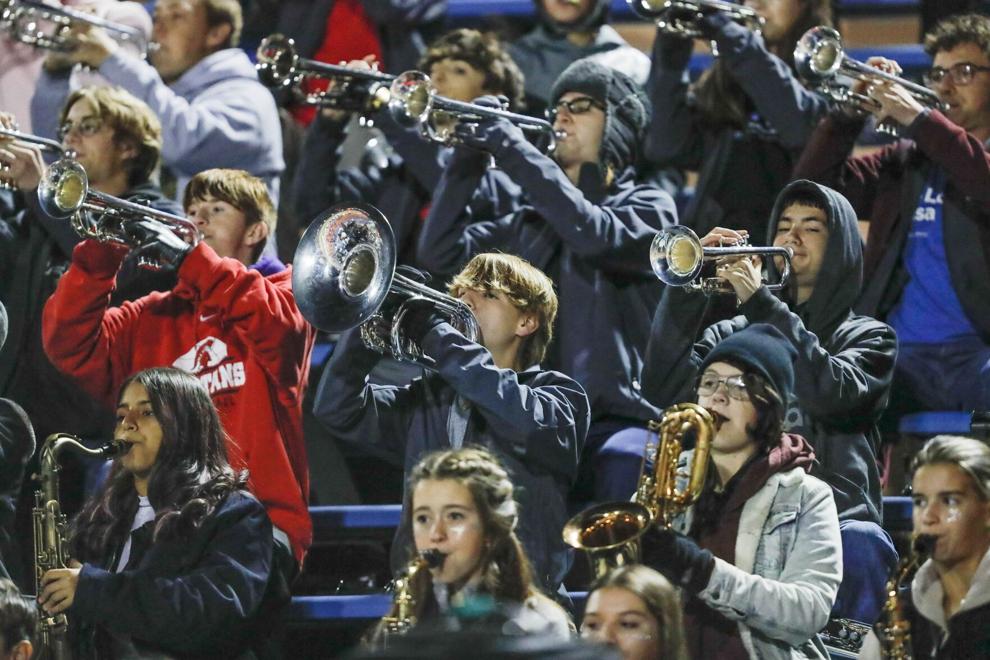 Bixby vs Stillwater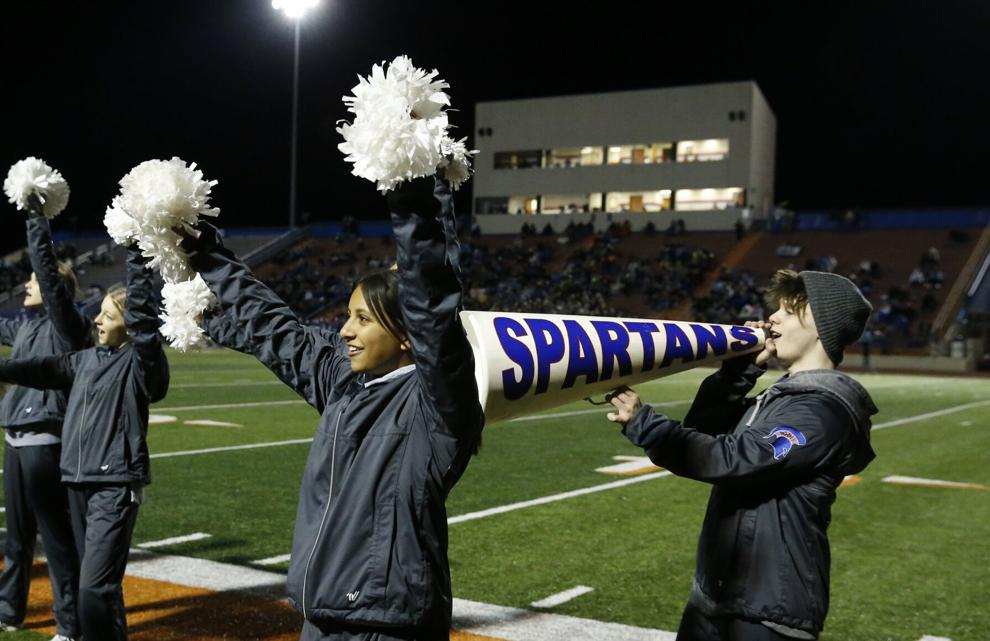 Bixby vs Stillwater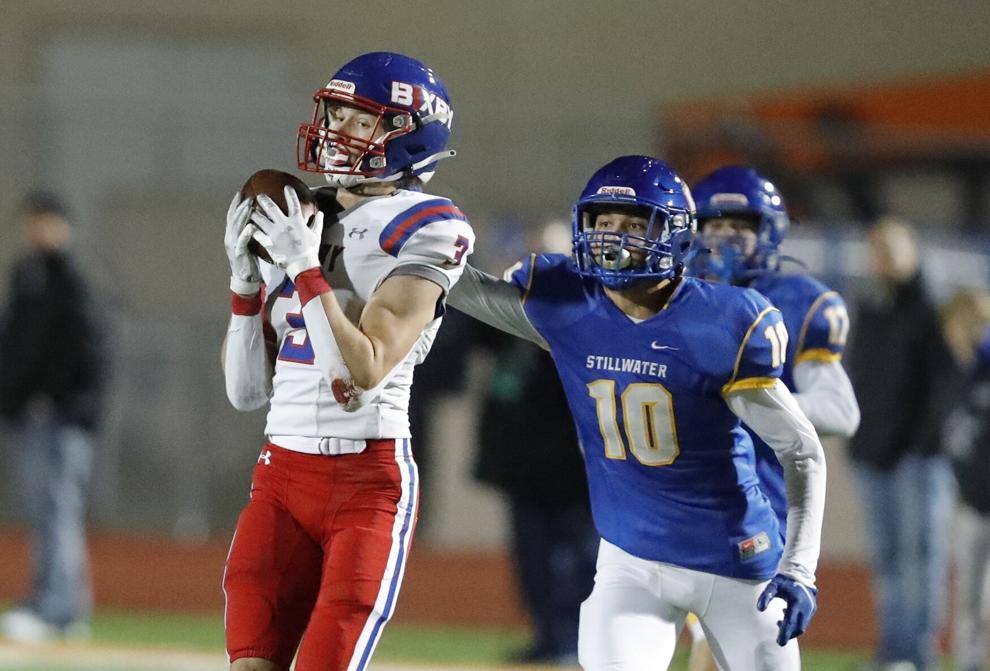 Bixby vs Stillwater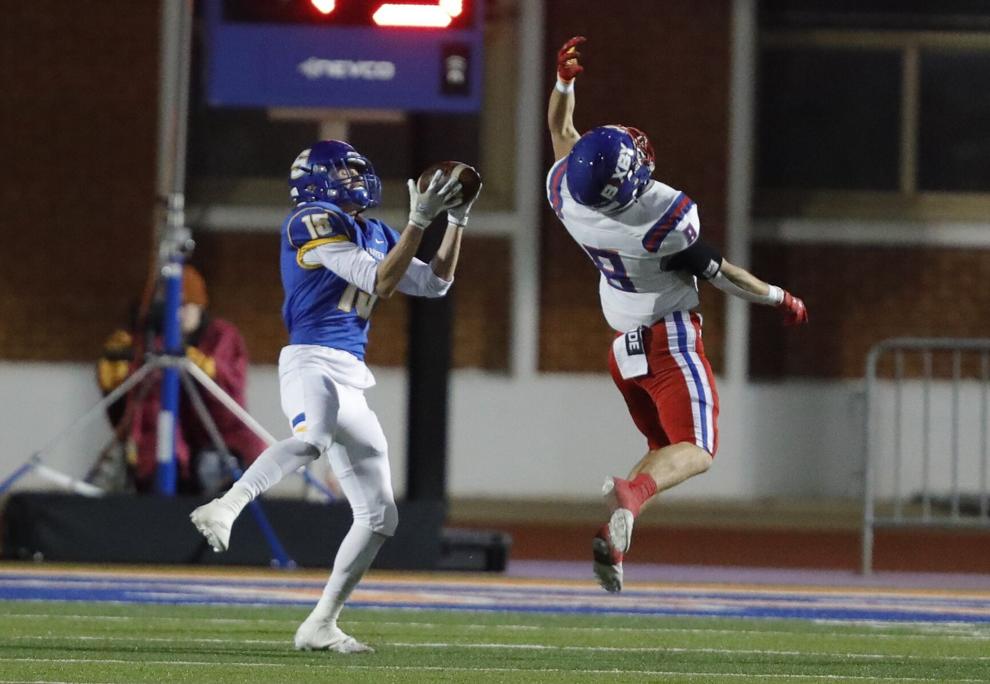 Bixby vs Stillwater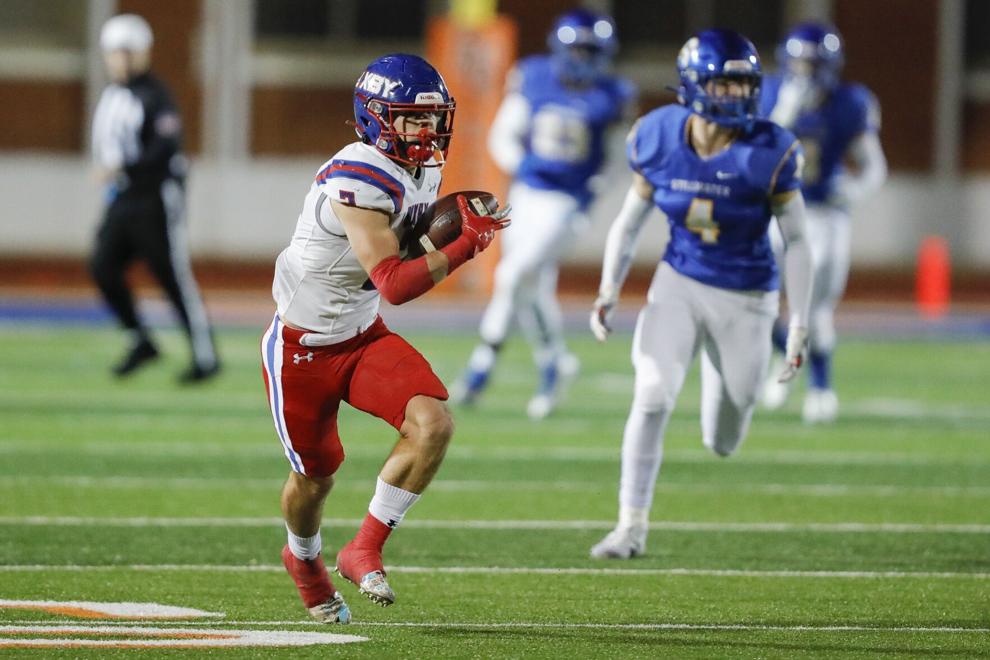 Bixby vs Stillwater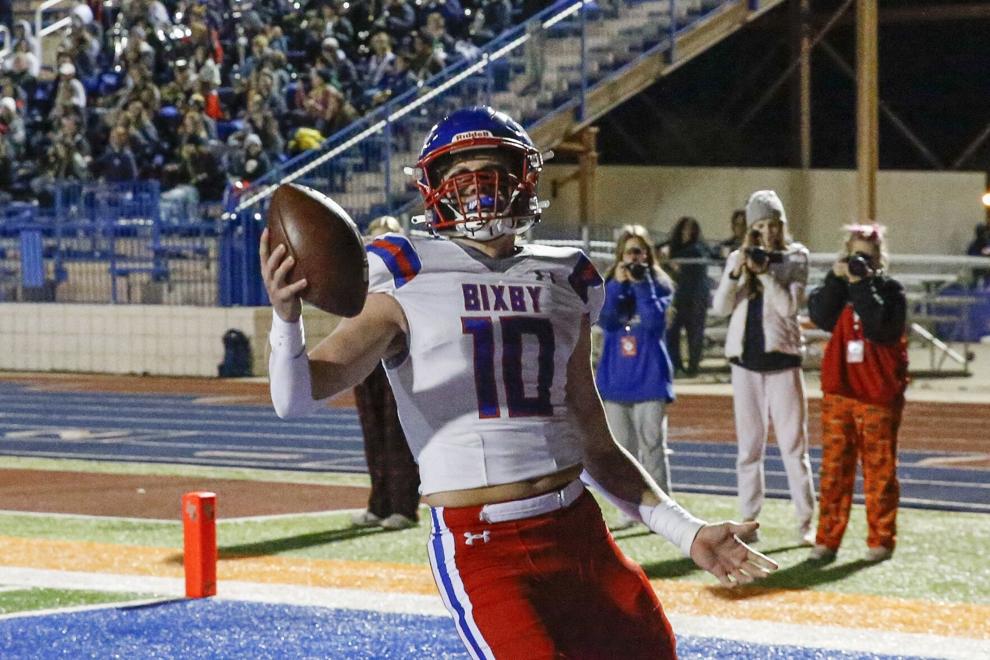 BIXBY FOOTBALL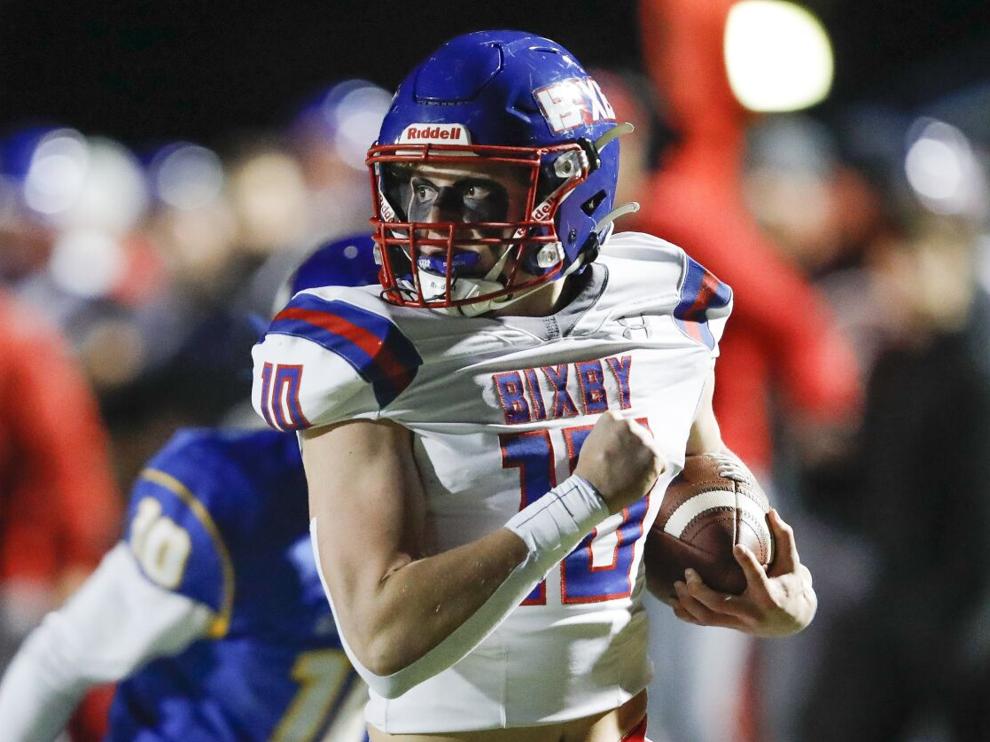 Bixby vs Stillwater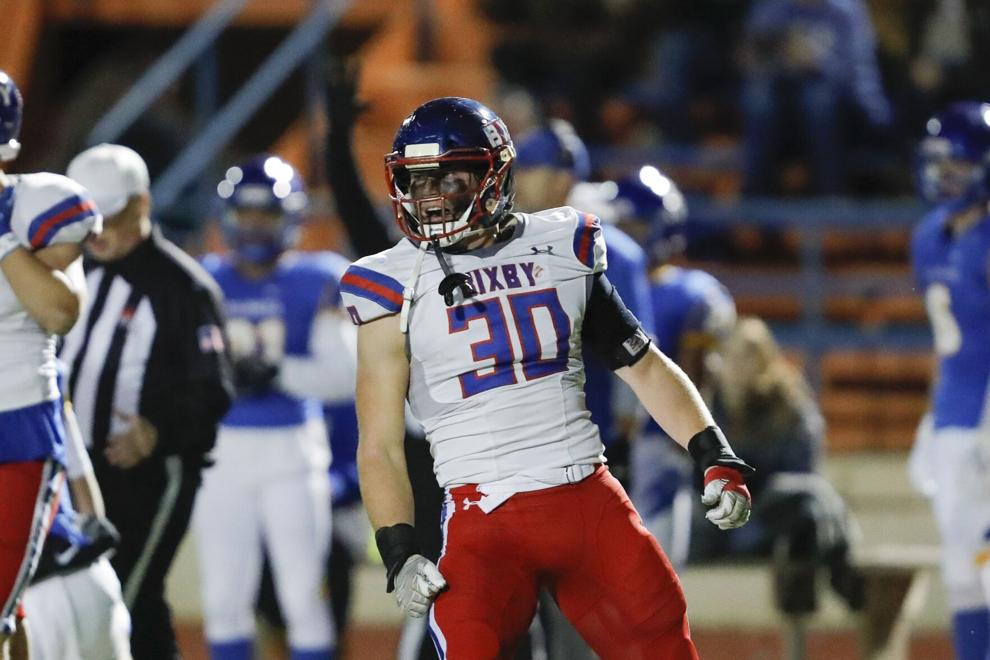 Bixby vs Stillwater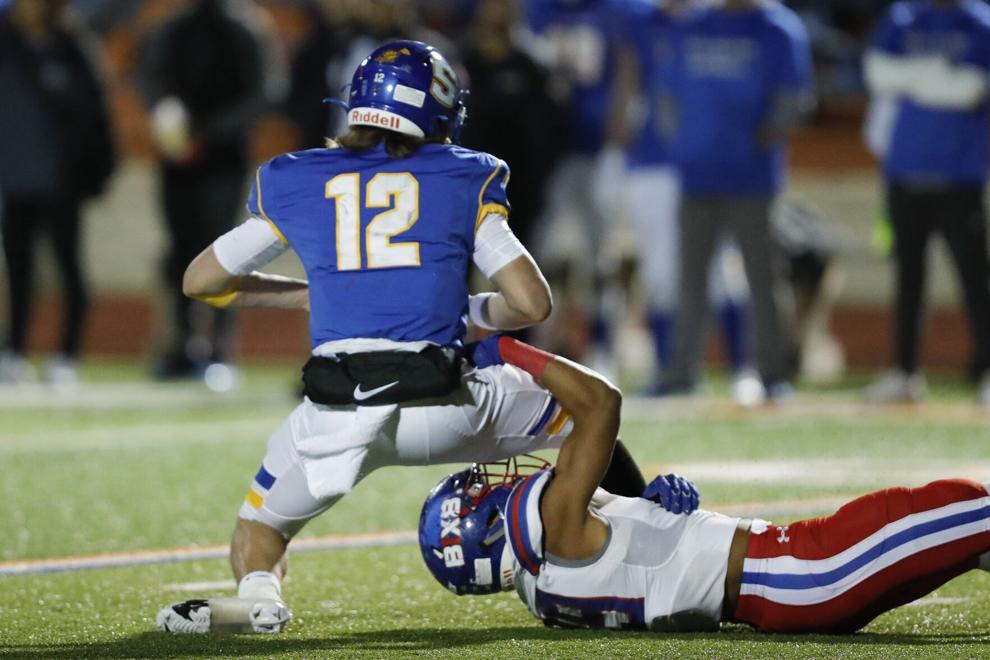 Bixby vs Stillwater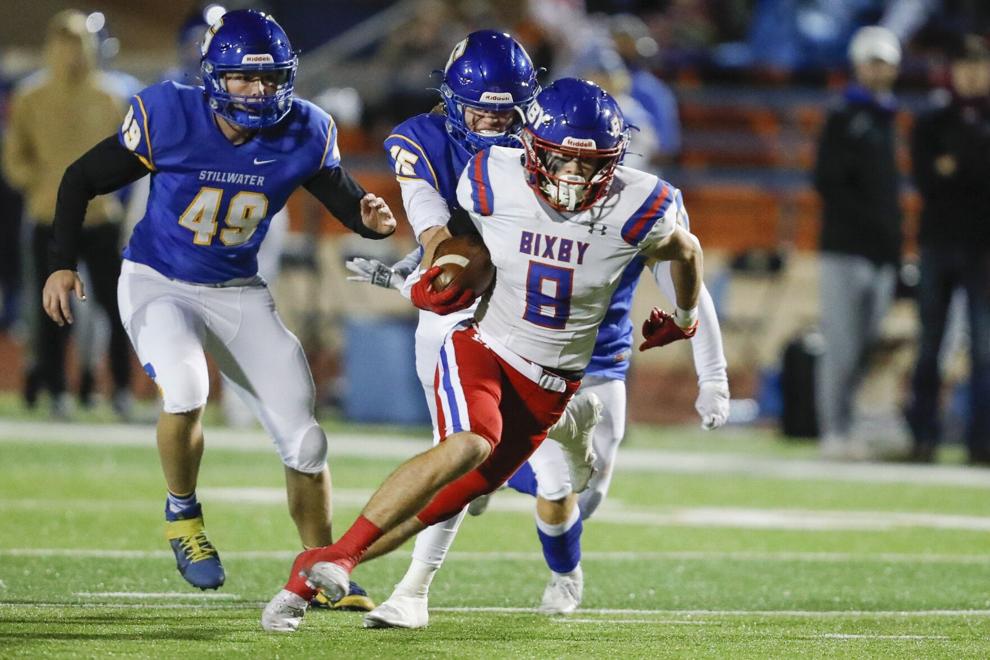 Bixby vs Stillwater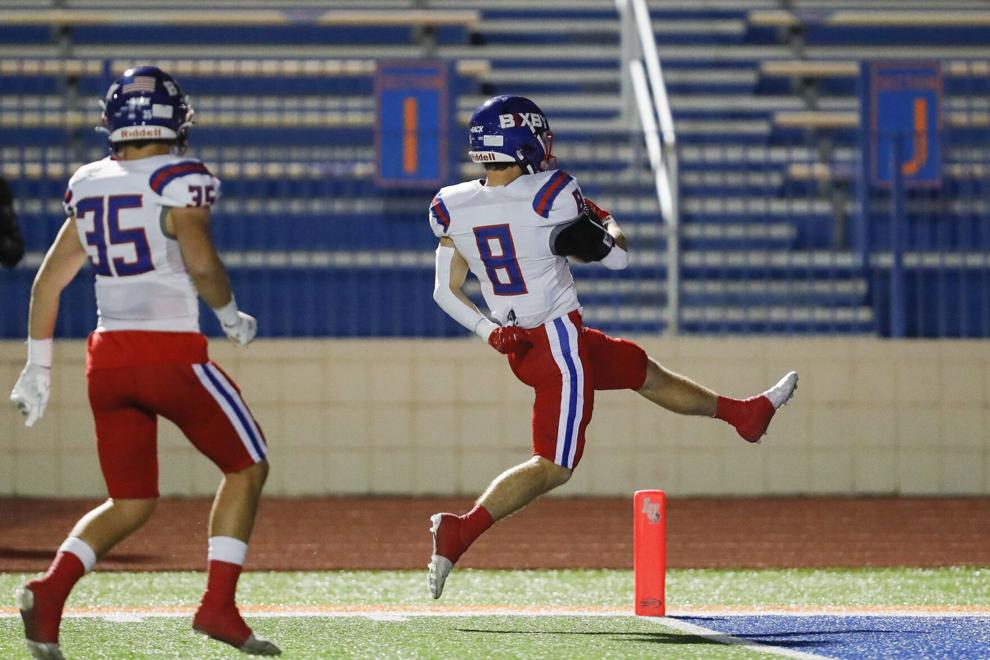 Bixby vs Stillwater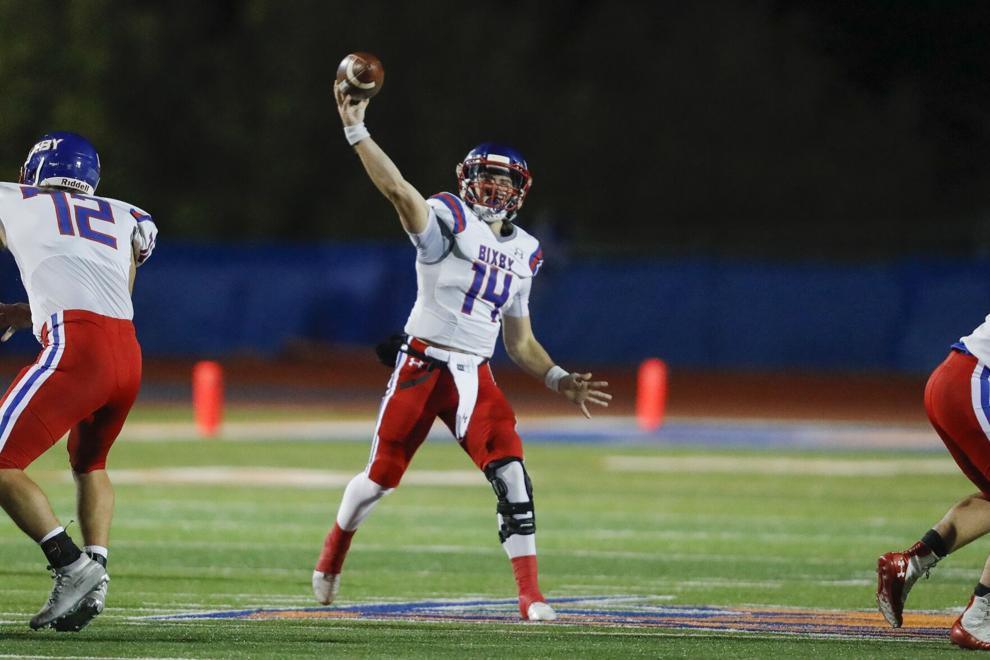 Bixby vs Stillwater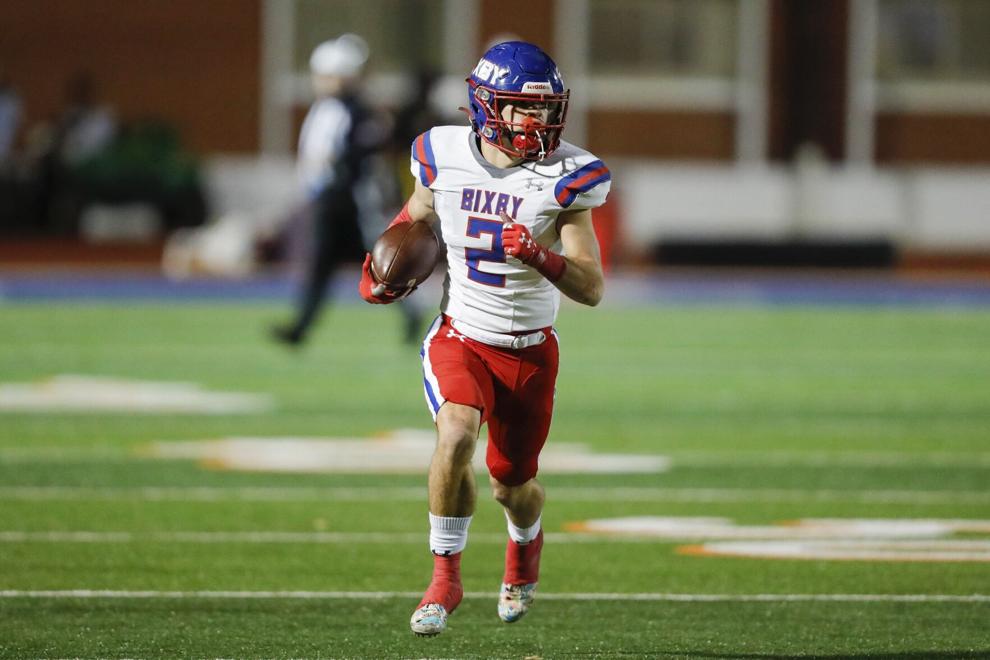 Bixby vs Stillwater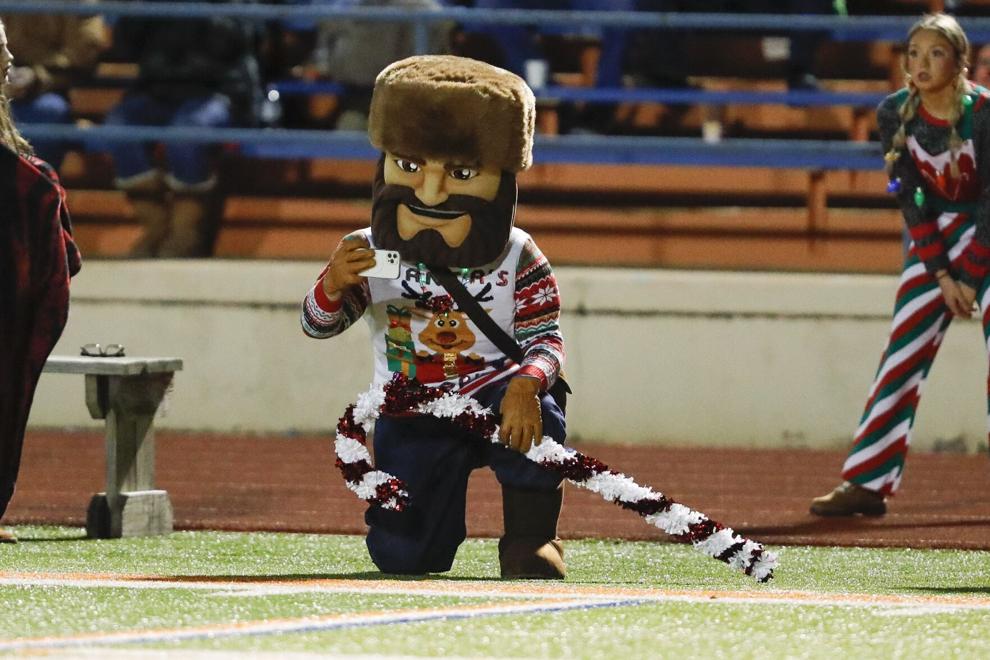 Bixby vs Stillwater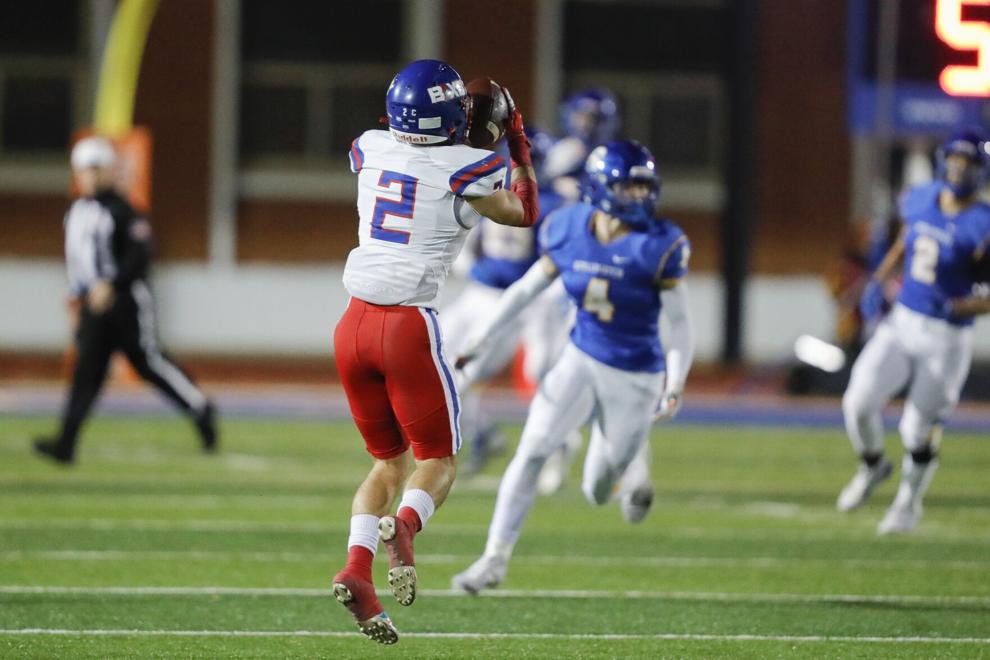 Bixby vs Stillwater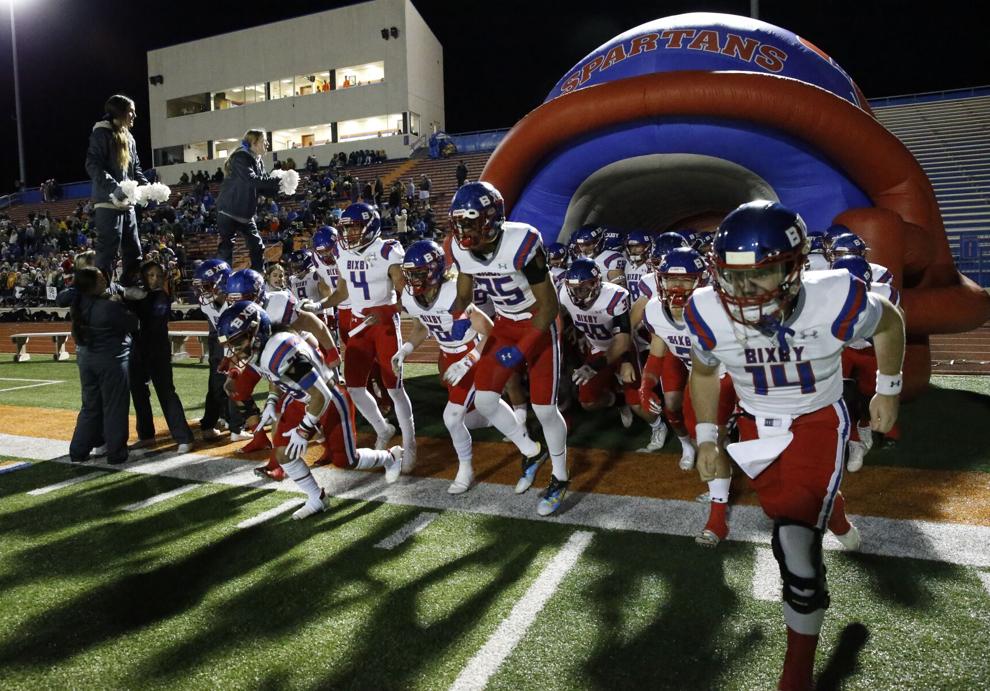 Bixby vs Stillwater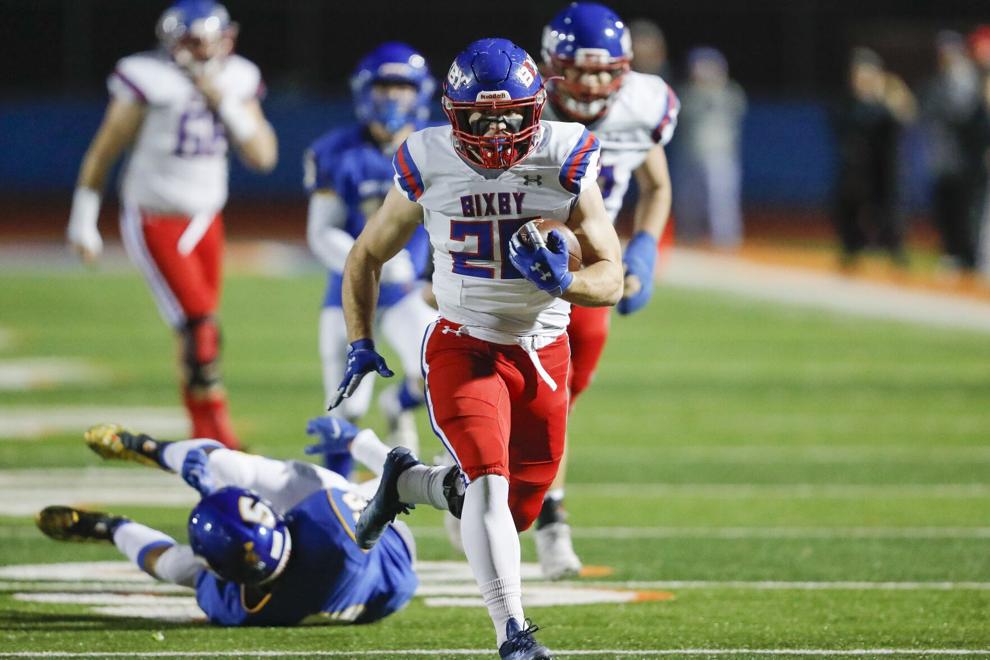 Bixby vs Stillwater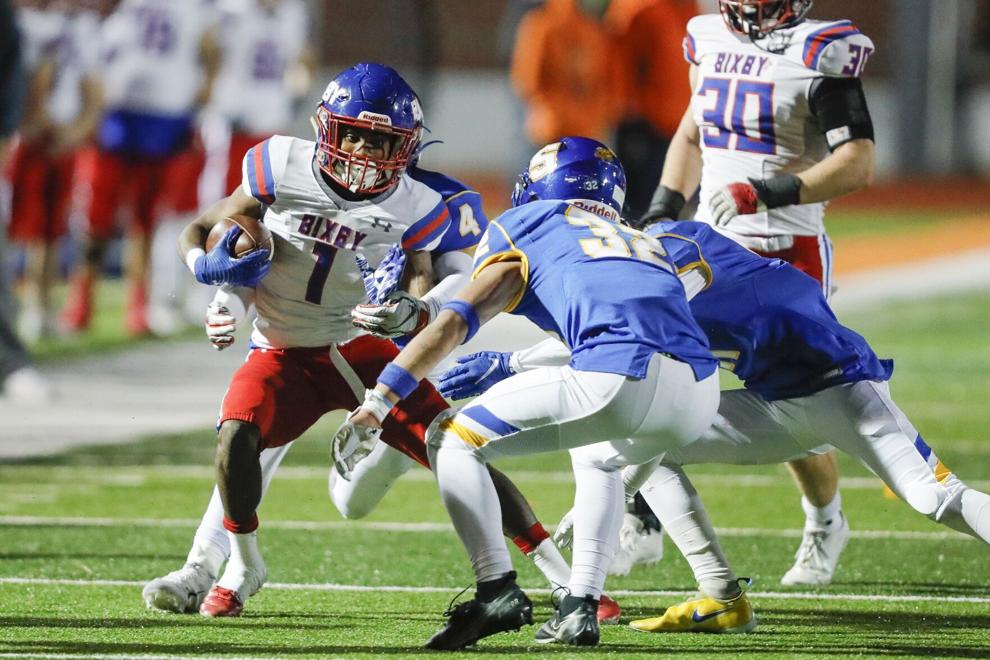 Bixby vs Stillwater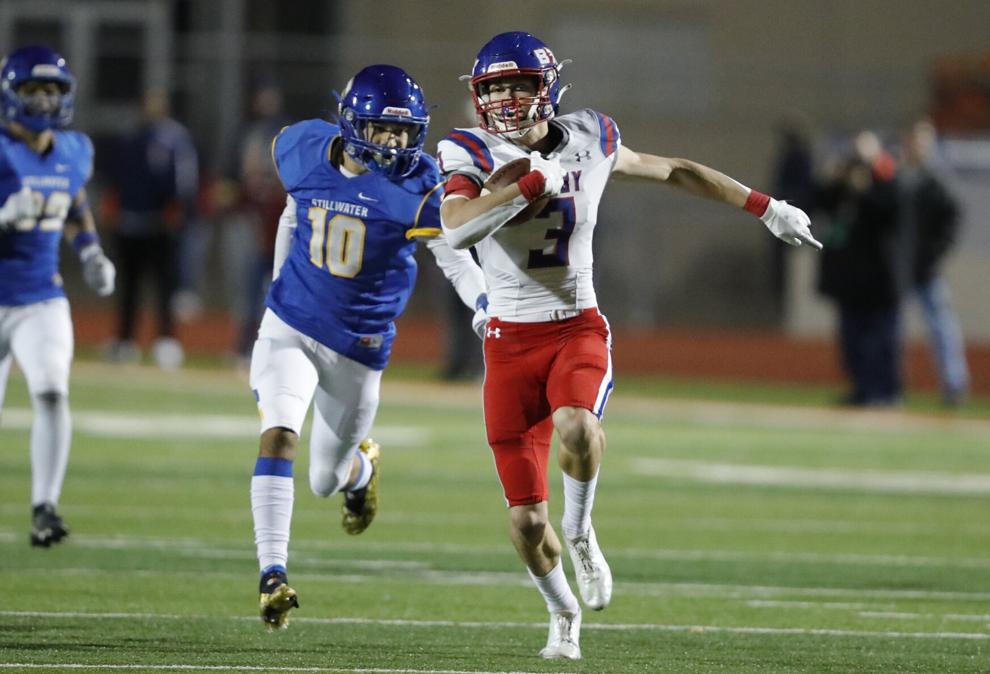 BIXBY FOOTBALL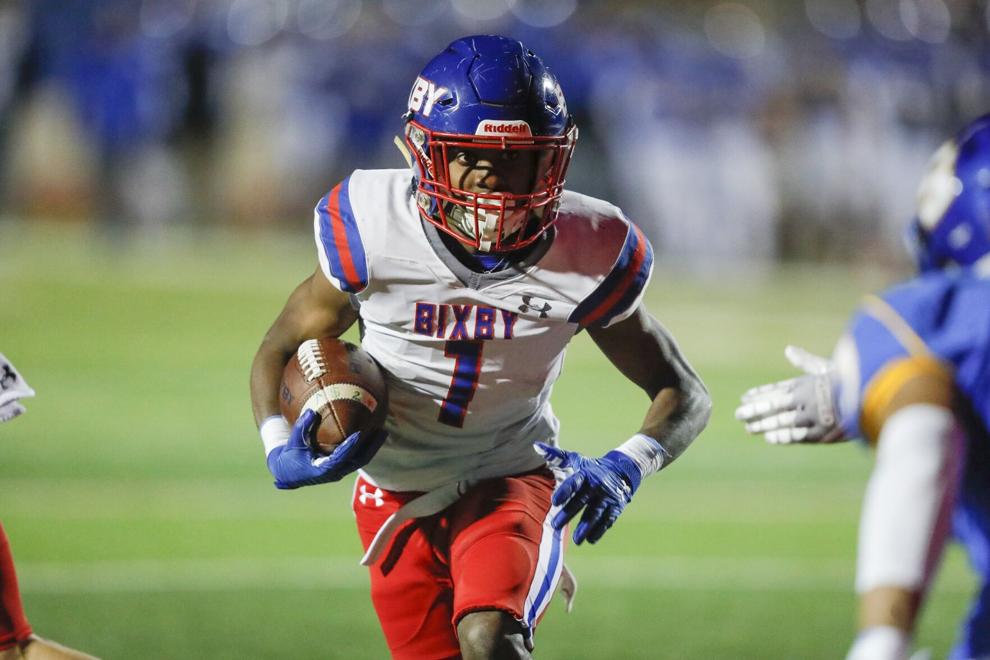 Bixby vs Stillwater