WARR ACRES — With Jenks' top two ballcarriers — Jaiden Carroll and Jalyn Stanford — sidelined and a blustery crosswind that made passing a challenge, No. 1 Jenks needed someone to shoulder the load in its Class 6AI semifinal game.
A sophomore running back and the Trojans' defense rose to the occasion. Jett Turner — who began the game fourth on the Jenks depth chart — carried 25 times for 106 yards and a touchdown and the Trojans turned two of their three interceptions into touchdowns to squeeze out a 17-10 win over No. 4 Mustang Friday night at Putnam City Stadium.
Another Backyard Bowl — this one with higher stakes — now awaits the Trojans, as they'll face archrival Union in the 6AI title game Dec. 4 at the University of Central Oklahoma in Edmond. Jenks (11-1) is seeking what would be its 18th state football title, which would put the Trojans just one behind the state's current leader in that category, Ada.
Turner — who entered the game on Jenks' second offensive series — accounted for more than half of his team's 195 yards of offense. Meanwhile, the Trojans' defense bottled up Mustang (7-5), allowing the Broncos only 178 yards and limiting their explosive star, Jacobe Johnson, to only three carries for five yards and two catches for four yards.
"I told the kids just now, that's not quite how we drew it up during the week as we were preparing," Jenks coach Keith Riggs said. "There was a lot of adversity. Some of it we created on our own. But they kept fighting and made just enough plays to get to the end.
"I'm really proud of our guys, the guys who had to step up to fill in for Jaiden and Jalyn, offensively and defensively. It was not a pretty win by any means, but we found a way to win and that's the bottom line in a game like this."
With the game tied 3-3 early in the third quarter, Jenks' Cooper Crissup intercepted a pass by Mustang quarterback Tristen Russell and returned it 29 yards to the Mustang 19. On the next play, freshman quarterback Shaker Reisig hit Colby Parsons on a 19-yard touchdown pass at the 9:48 mark.
On Mustang's third play following the kickoff, Ty Walls intercepted another pass by Russell, returning it 42 yards to the Mustang 8. Turner carried for seven yards, then plunged in on the next play, making it 17-3 with 8:30 still left in the quarter.
"We've been real excited about Jett since day one," Riggs said. "He's a great example of a young man that keeps working hard every week and when his chance comes, he makes the most of it."
Mustang's Karston Keene returned a Jenks fumble to the Trojans' 37 later in the quarter and the Broncos earned a first-and-goal at the 10. Soon it was a fourth-and-goal at the 1, but the Trojans stopped Russell for a 3-yard loss.
Russell's third interception came with 4:54 left in the game, after the Broncos had driven to the Jenks 18. Mustang forced a punt and — using a hurry-up offense — drove 53 yards for its only touchdown, a 13-yard pass from Russell to Chaz Bradley with 1:55 left. The Broncos' subsequent onside kickoff attempt bounced out of bounds and Jenks was able to run out the clock.
In the first half, Jenks had only 86 yards of offense and Mustang had just 8. Mustang safety Morgan Johnson intercepted a pass by Reisig at the Jenks 29 and returned it to the 8 to set up the Broncos' only first-half score, a 26-yard field goal by Chance Johnson with 10:30 left in the second quarter. To that point, the Broncos hadn't even recorded a first down.
Jenks answered with an impressive 78-yard march, but couldn't punch the football into the end zone despite having a 1st-and-goal at the Mustang 6. Max Paskvan booted a 20-yard field goal to tie the game with 4:32 left in the first half.
Riggs said he was "fairly confident" that both Carroll — the Trojans' first running back to rush for 1,000 regular-season yards since 2012 — and Stanford would return for the state title game.
Mustang – Chance Johnson FG 26
Jenks – Max Paskvan 20 FG
Jenks – Colby Parsons 19 pass from Shaker Reisig (Paskvan kick)
Jenks – Jett Turner 1 run (Paskvan kick)
Mustang – Chaz Bradley 13 pass from Tristen Russell (Brody Massie kick)
First Downs - Jenks 10, Mustang 13, Rushing att.-yds - Jenks 41-99, Mustang 35-69, Passing Yards - Jenks 96, Mustang 109, Passes C-A-I - Jenks 4-8-1, Mustang 10-24-3, Fumbles-lost - Jenks 4-1, Mustang 1-0, Penalties-yards - Jenks 8-83, Mustang 5-36, Punts-avg. - Jenks 4-39.5, Mustang 5-34.4, Team records - Jenks 11-1, Mustang 7-5
Photos: Jenks defeats Mustang to advance in 6AI playoffs
Jenks vs Mustang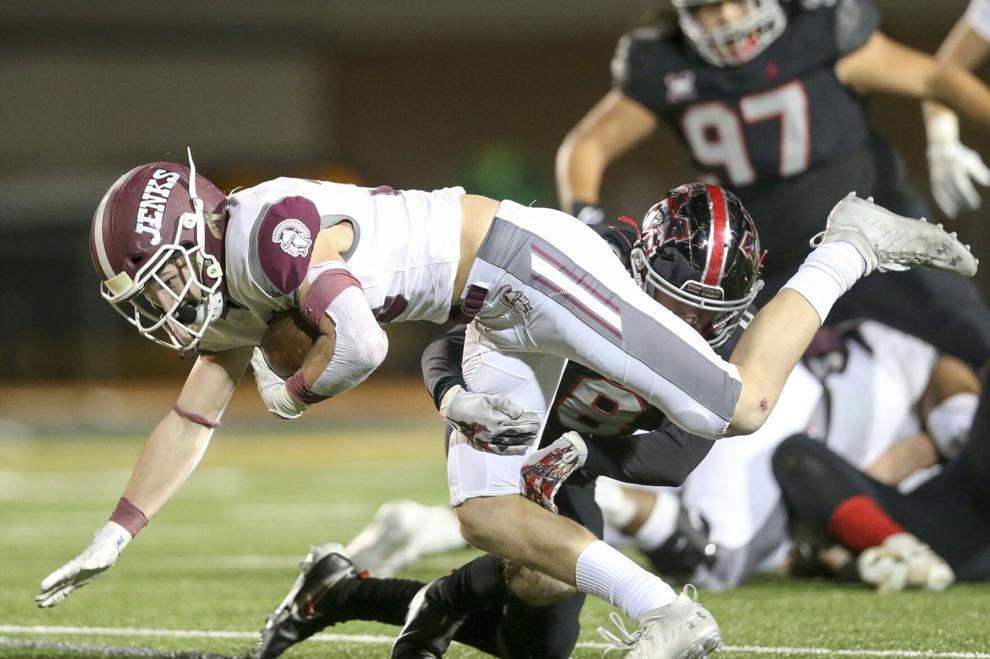 Jenks vs Mustang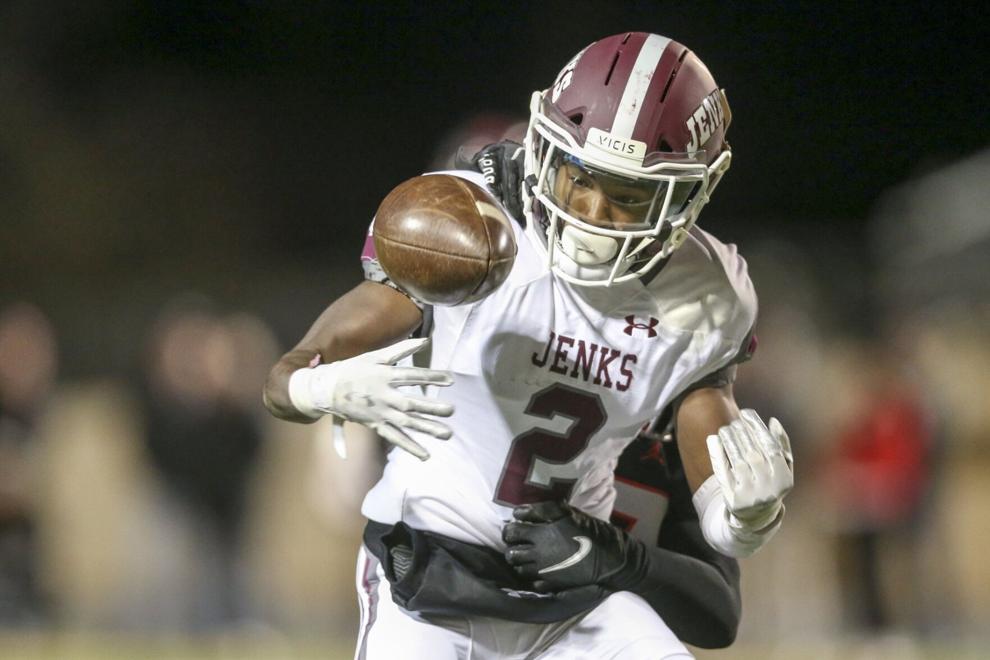 Jenks vs Mustang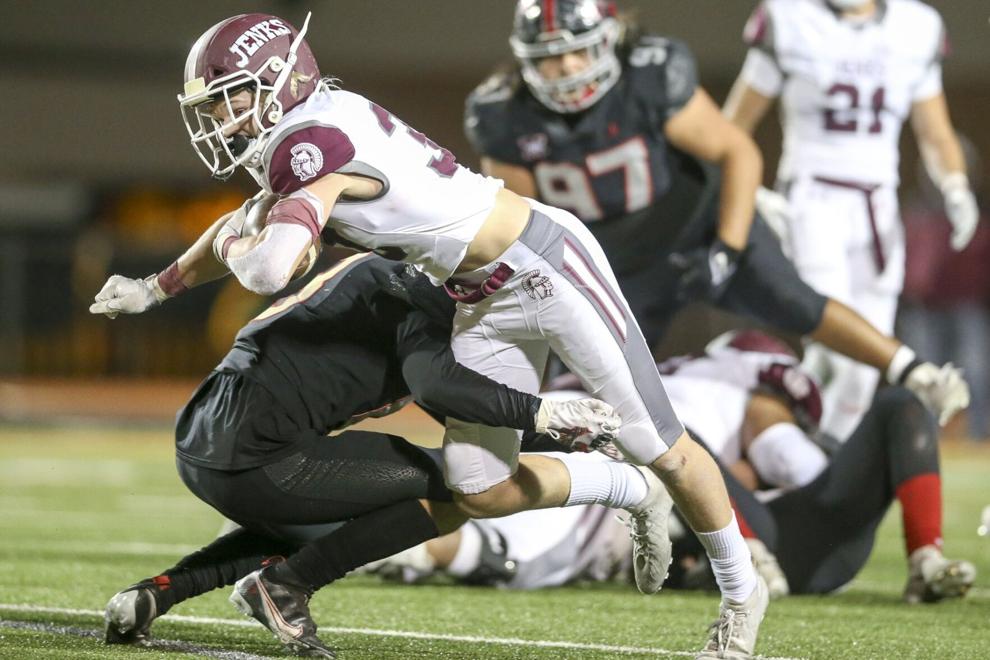 UNION FOOTBALL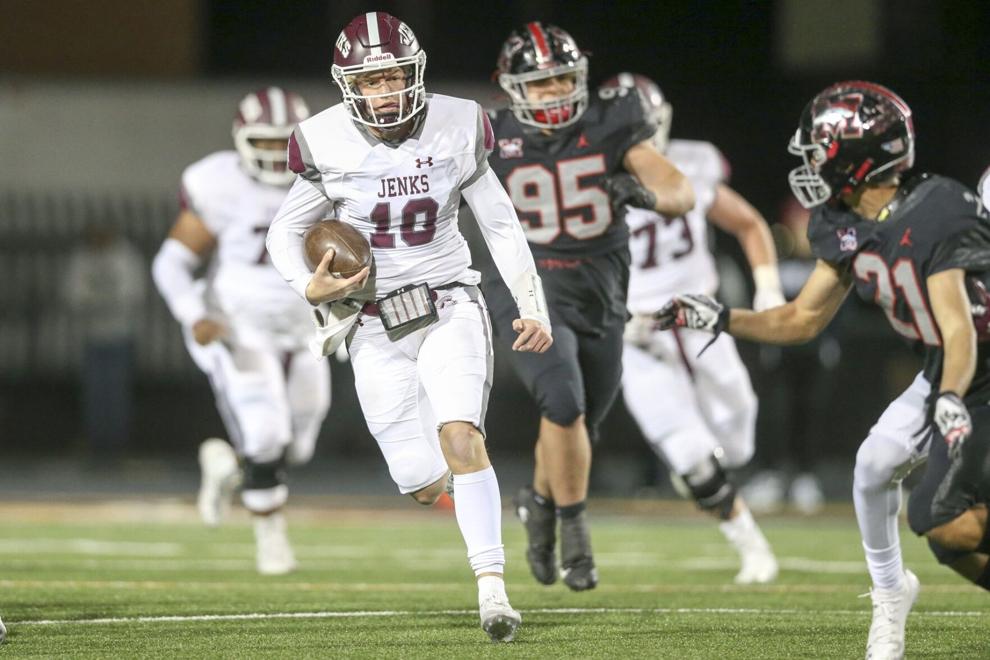 Jenks vs Mustang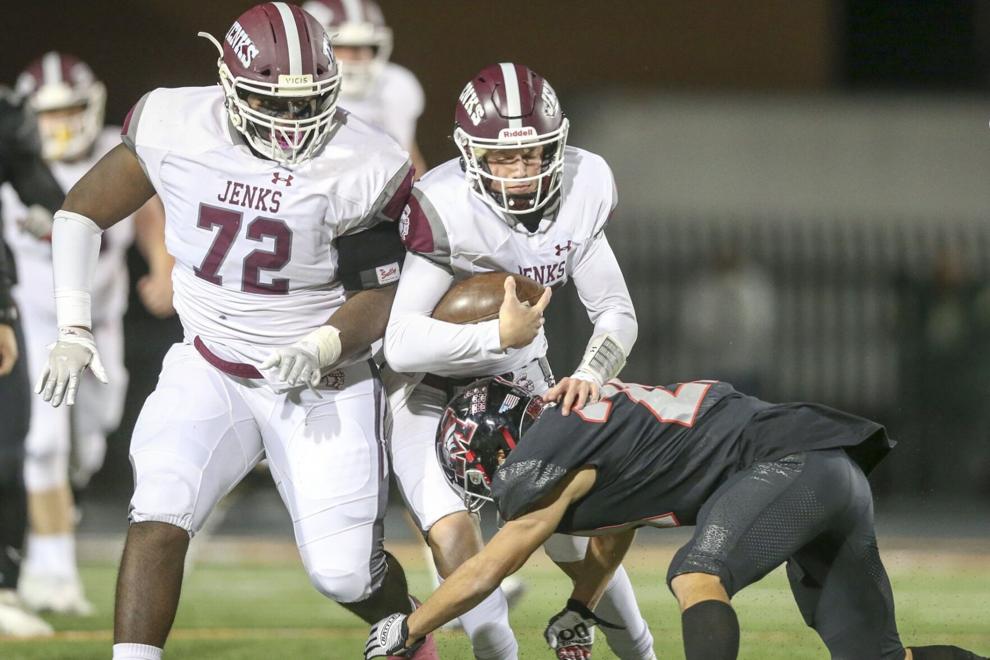 Jenks vs Mustang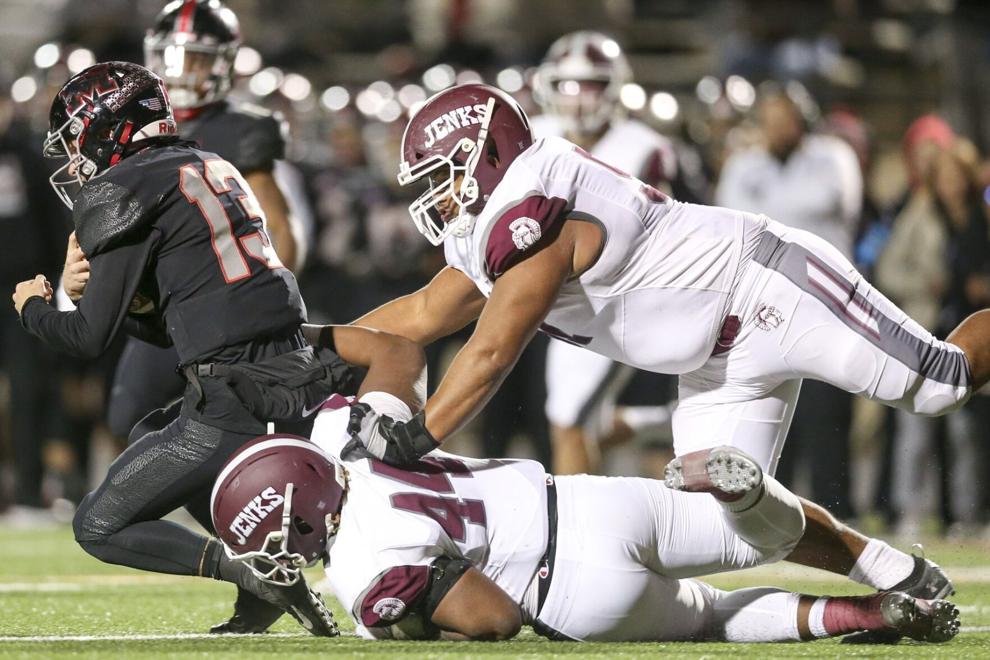 Jenks vs Mustang
Jenks vs Mustang
Jenks vs Mustang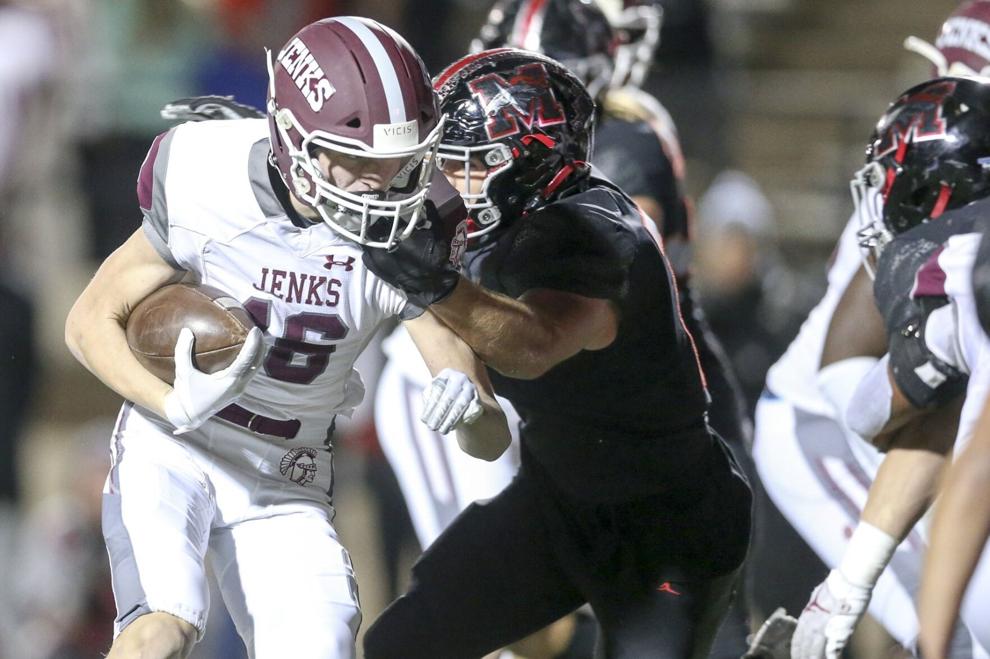 Jenks vs Mustang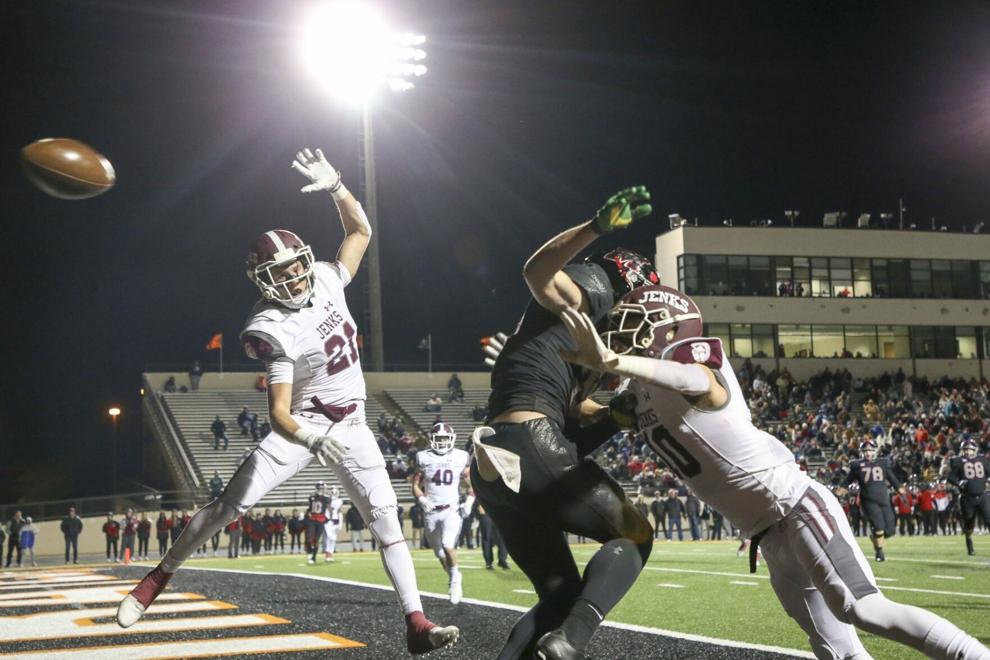 Jenks vs Mustang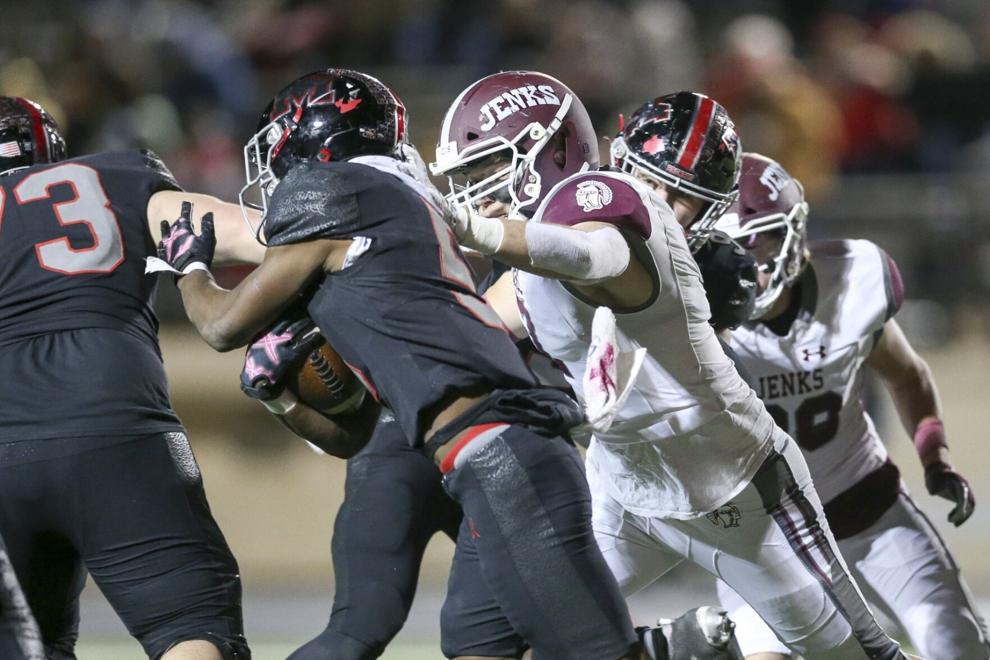 Jenks vs Mustang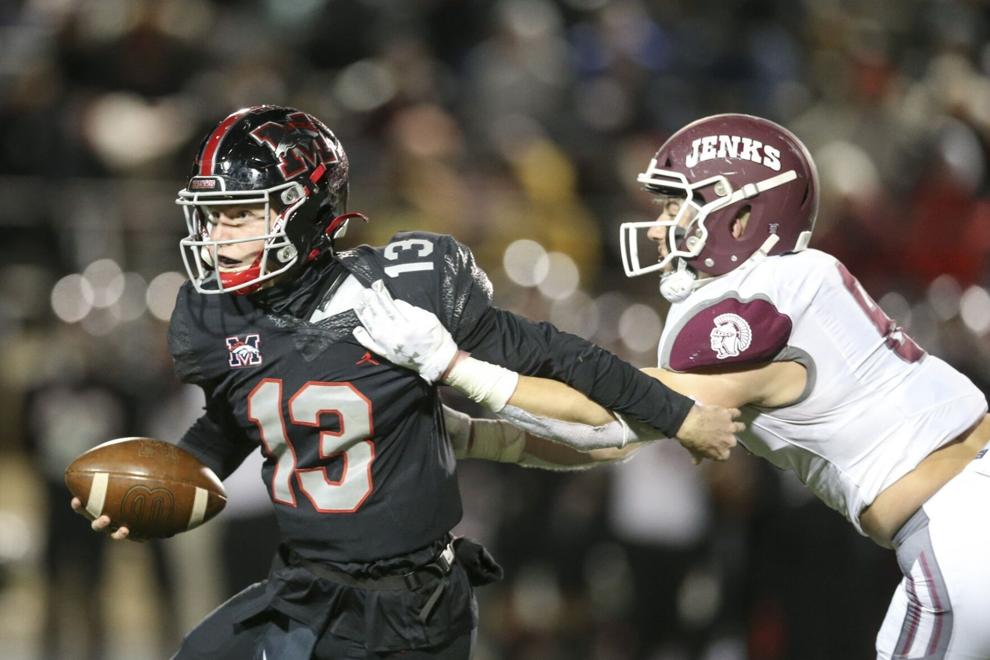 Jenks vs Mustang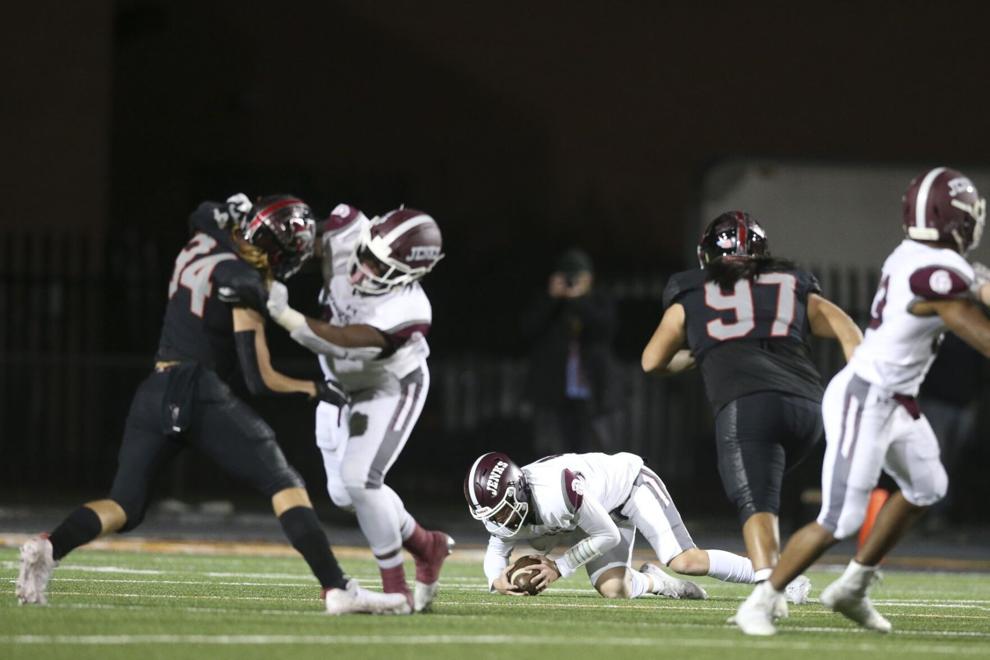 Jenks vs Mustang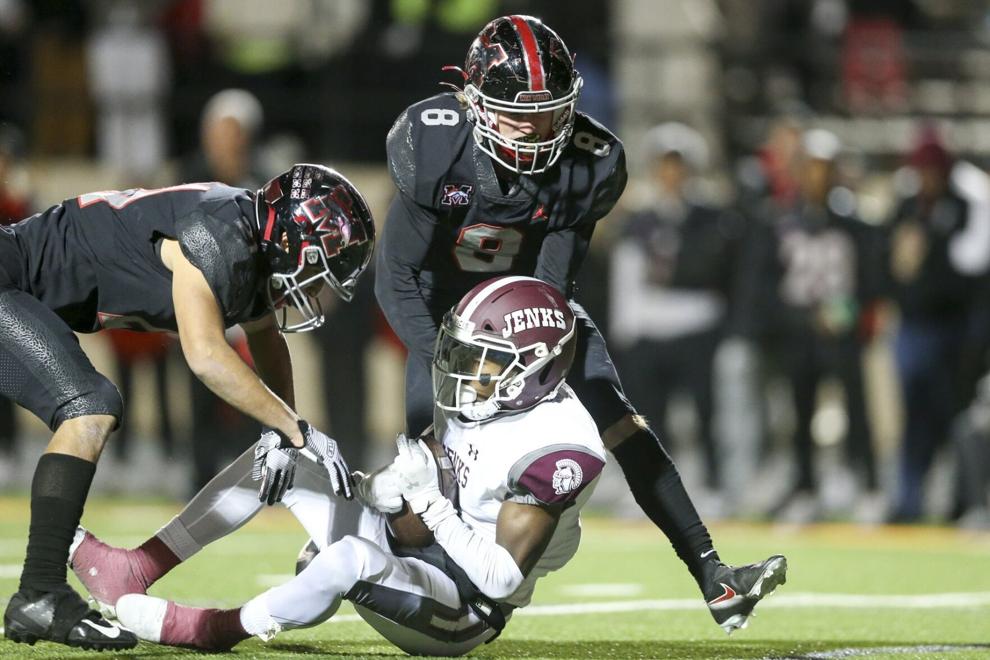 Jenks vs Mustang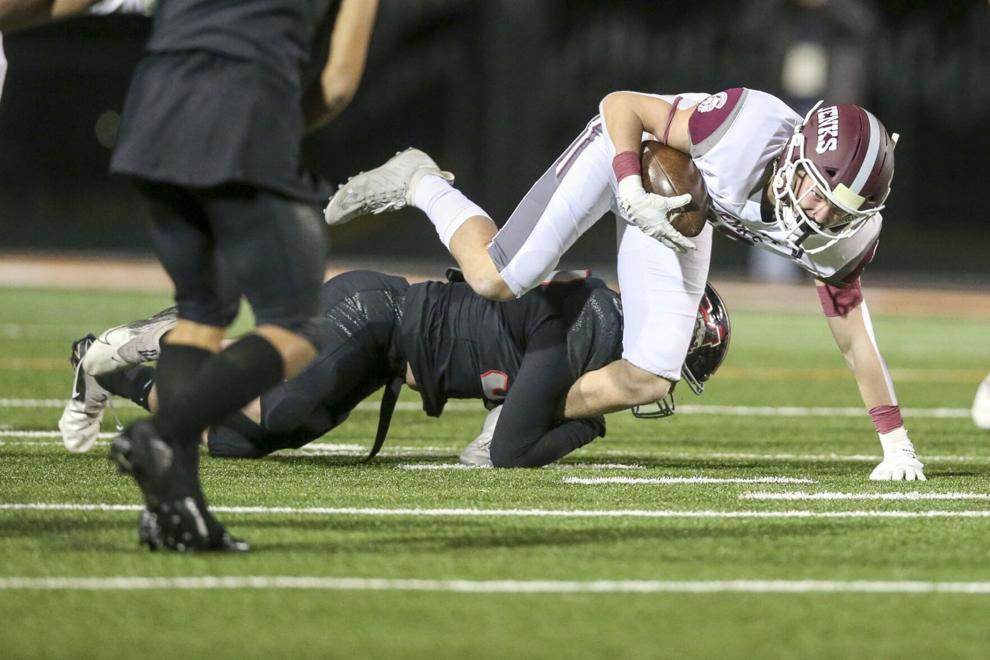 Jenks vs Mustang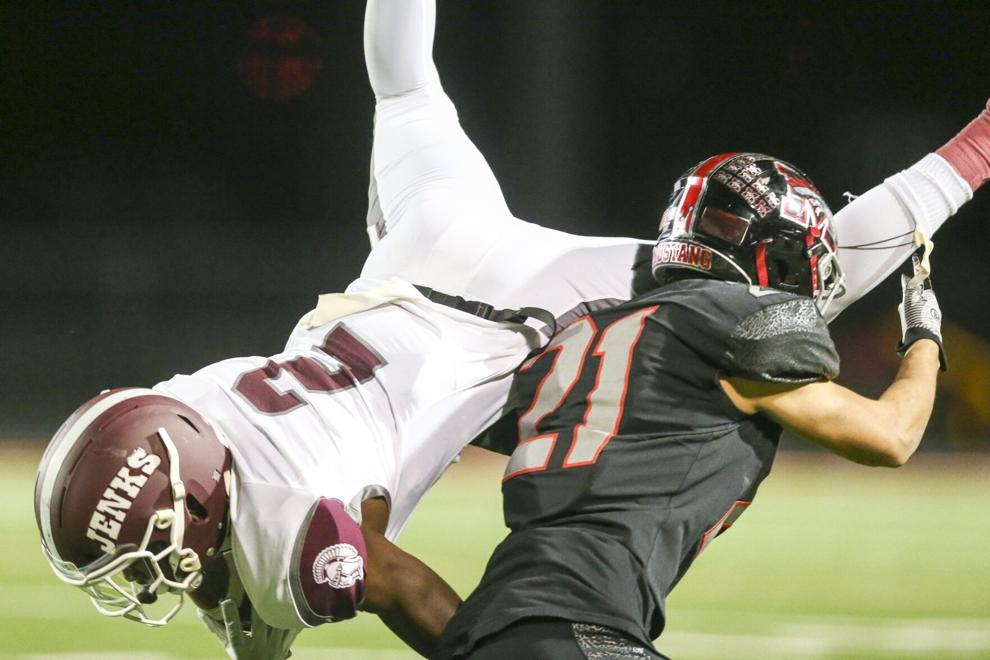 Jenks vs Mustang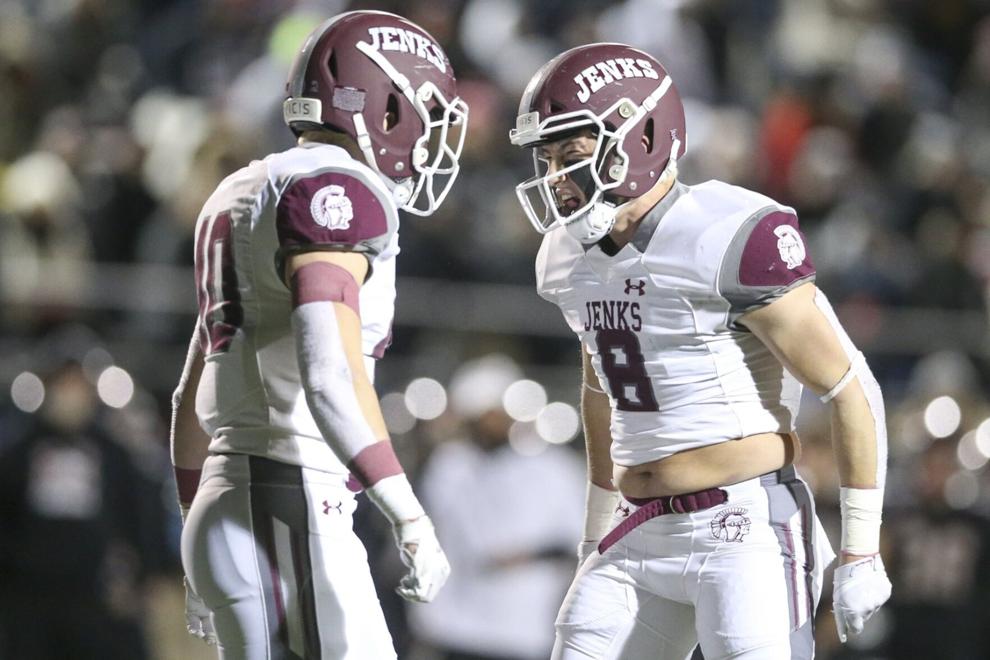 Jenks vs Mustang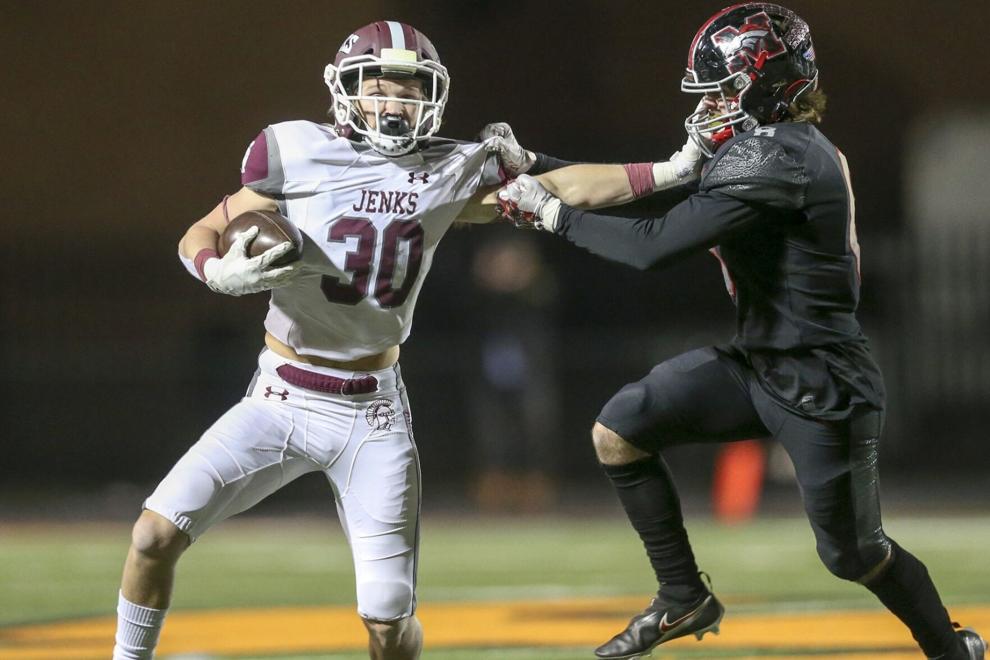 Jenks vs Mustang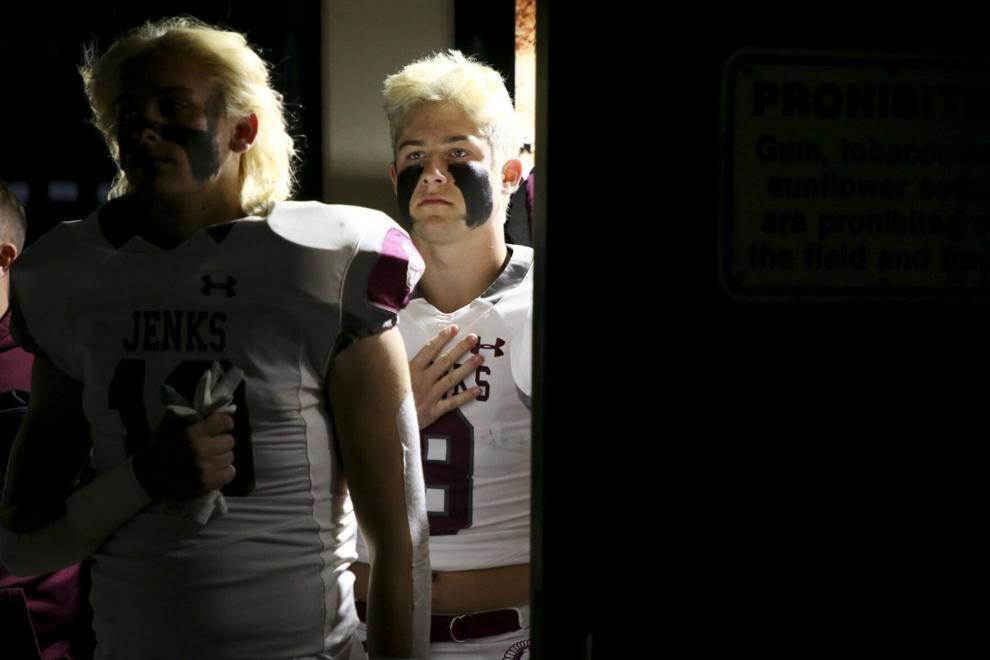 Jenks vs Mustang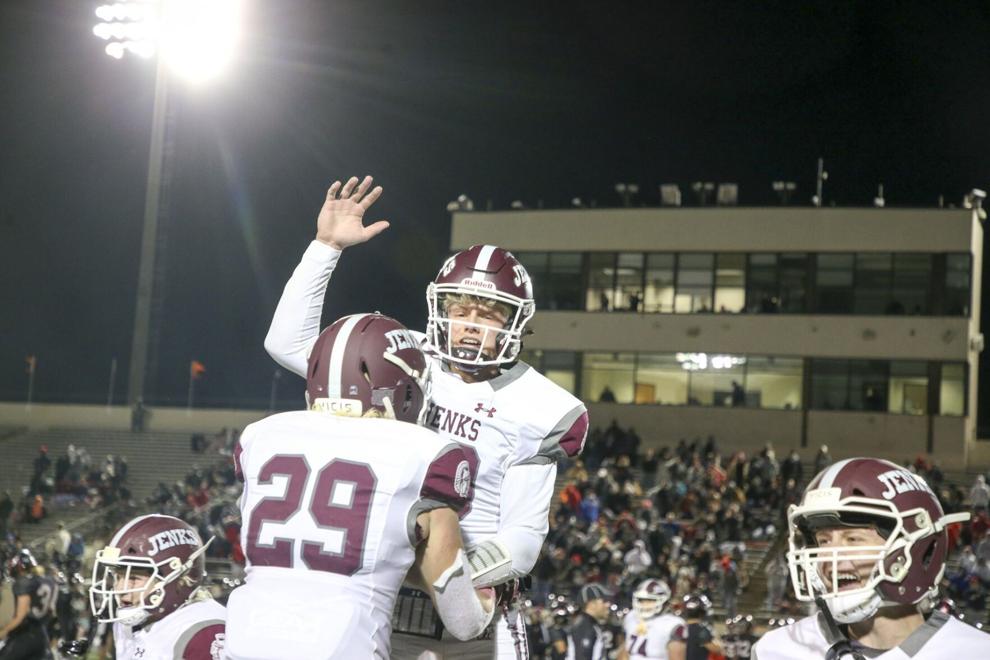 Jenks vs Mustang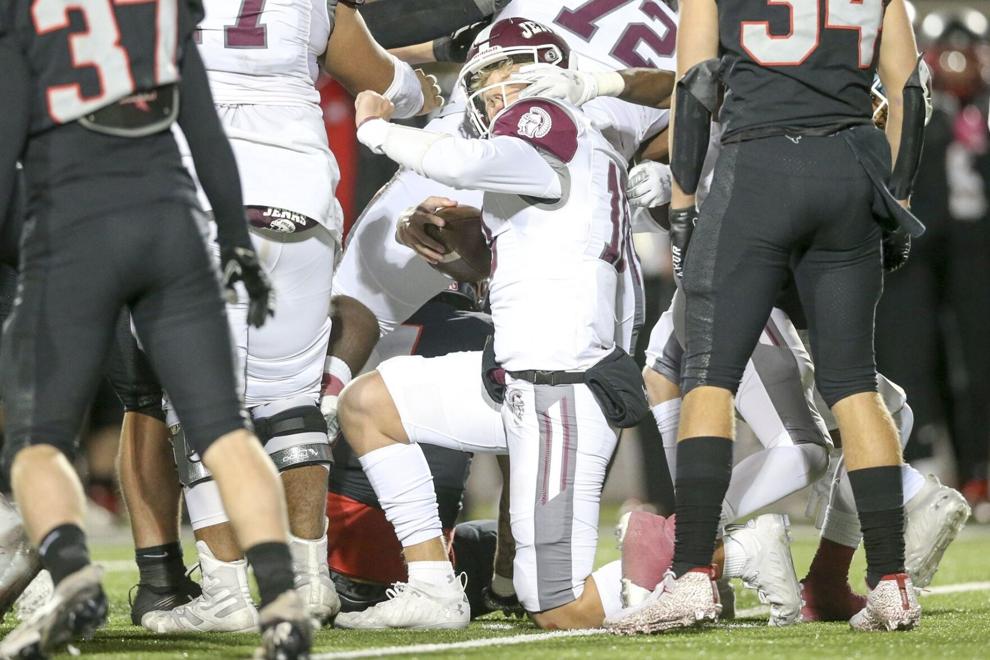 Jenks vs Mustang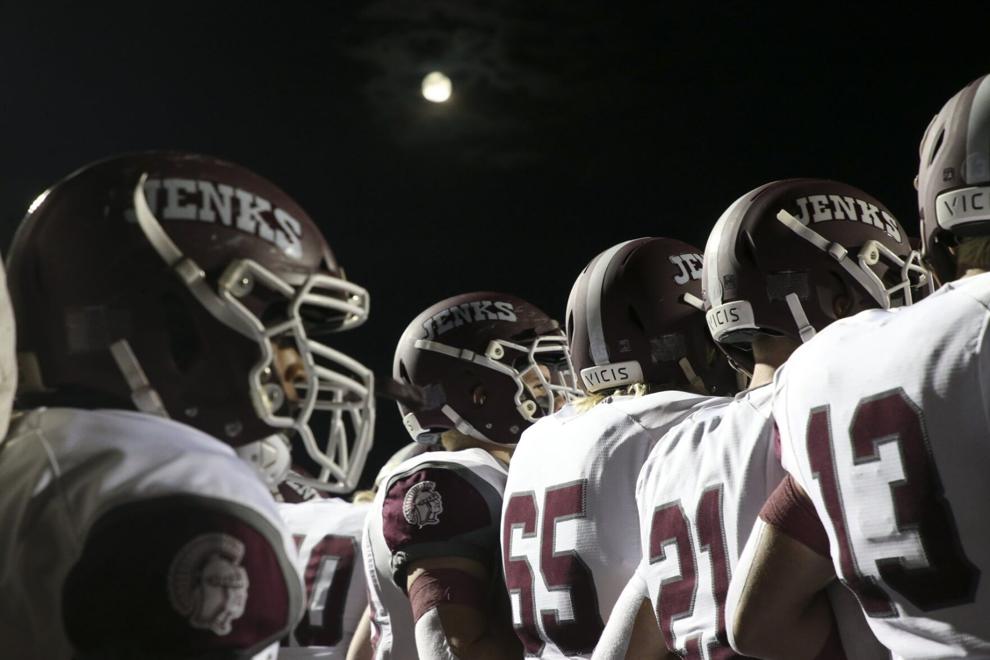 Jenks vs Mustang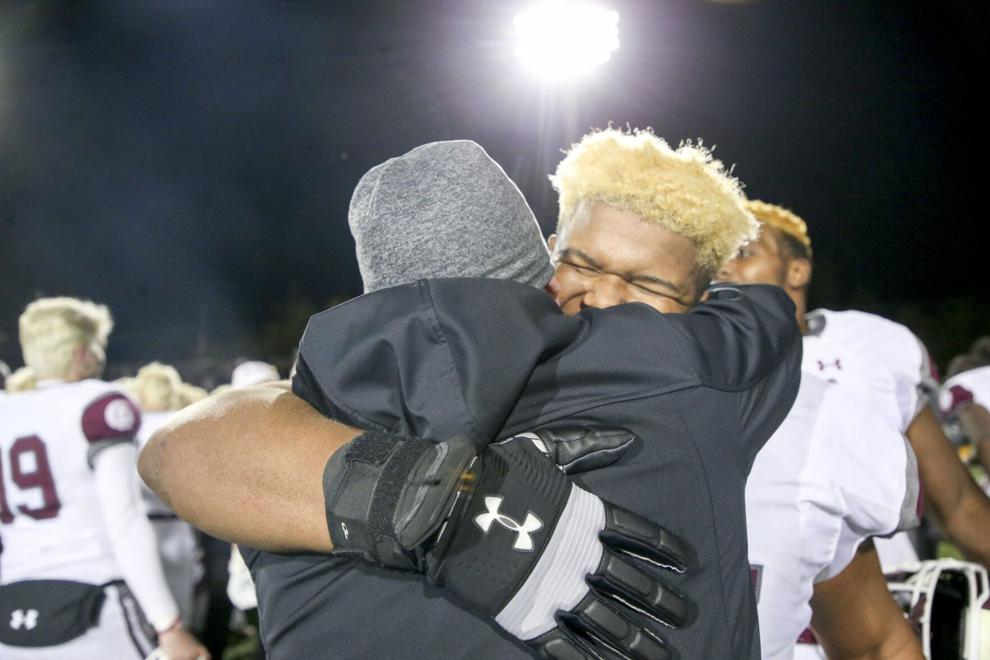 Jenks vs Mustang
Jenks vs Mustang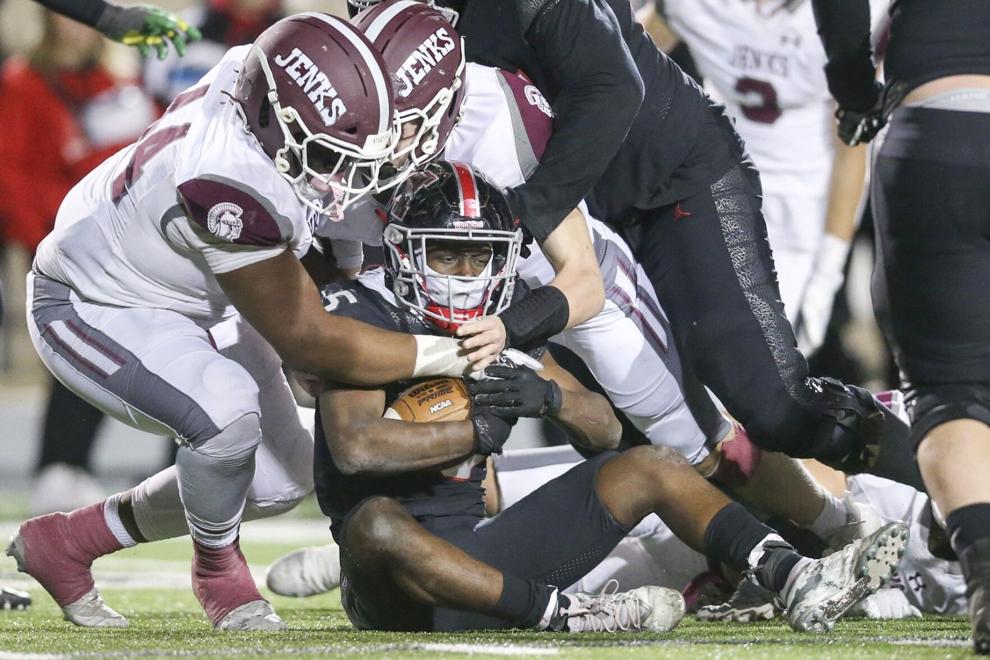 Jenks vs Mustang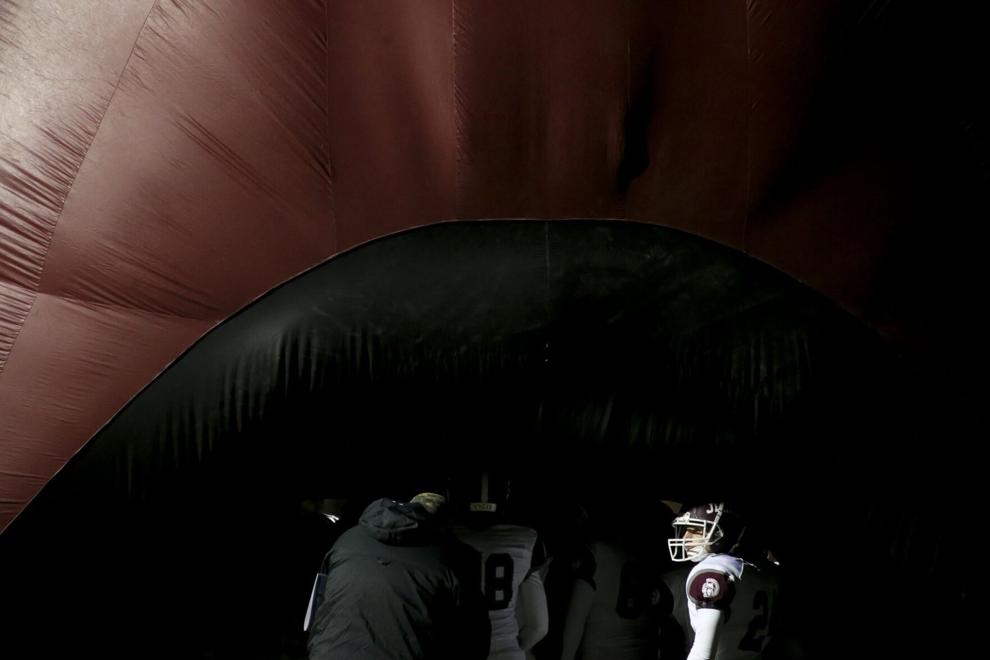 Jenks vs Mustang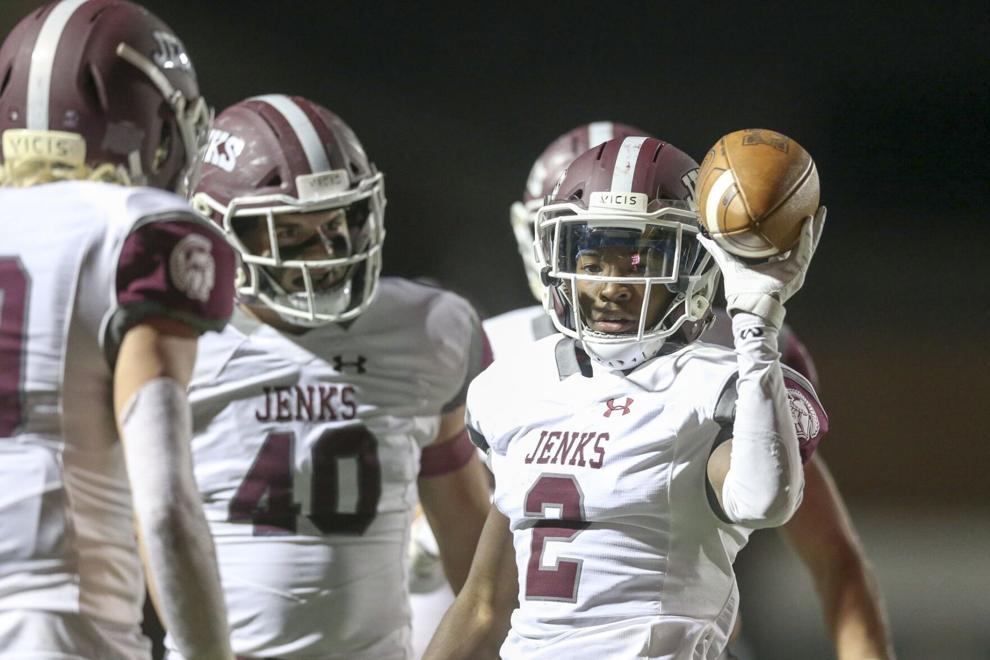 Jenks vs Mustang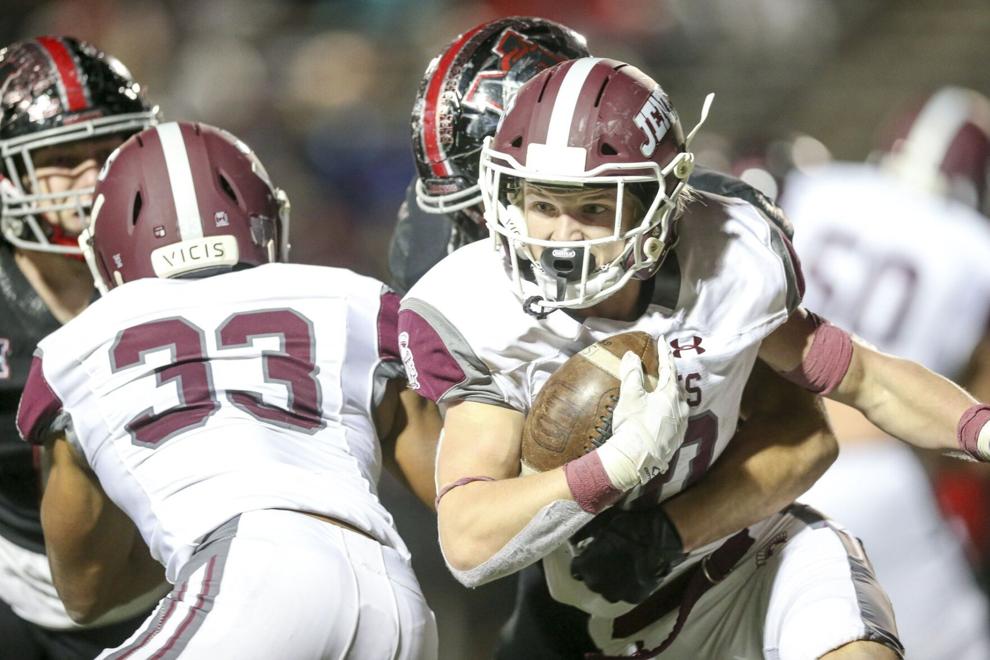 Jenks vs Mustang