JENKS — Bixby coach Loren Montgomery summed up well Friday's showdown in his brief remarks to the top-ranked Class 6AII Spartans as they gathered around him on the field at Allan Trimble Stadium following a 23-15 victory over Jenks.
"It was a knockdown, drag-out," Montgomery said.
For the second consecutive year, the game came down to Bixby stopping Jenks from driving for a tying touchdown in the final moments.
In both instances, Bixby stopped Jenks around midfield.
Last year, the stop came on downs. This year's was more dramatic as Bixby's Miles Hill sacked quarterback Ike Owens, whose fumble was recovered by Brayden Darrell to seal the outcome.
This year's game between the defending state champions produced only about half as many points as Bixby's 42-35 win last year. Friday night was somewhat reminiscent of Bixby's regular-season and championship game wins over Choctaw.
"I'm super proud of our defense," Montgomery said. "In a game like this early in the season we were down several guys with dehydration and cramping and some of those things, and I know they were too, so for the defense to come up big and turn the ball over was big."
Bixby won the turnover battle 4-1 in a game when the total yardage was nearly even.
For most of the game, Jenks' defense contained Bixby running back Braylin Presley about as well as any team has the past few years.
Presley, however, usually breaks at least one play in every game and Friday night was no exception.
The 2020 Tulsa World's state player of the year's 74-yard touchdown run late in the first half was part of a key sequence.
Bixby (2-0) extended its winning streak to 38. Third-ranked 6AI Jenks (1-1), the last team to defeat Bixby back in 2018, lost for the third year in a row to the Spartans.
Bixby, after Dylan Hasz scored on a 5-yard pop pass from Christian Burke in the early moments, maintained a 7-0 lead late in the first half after Jenks' Max Paskvan missed a 37-yard field goal.
Three plays later, Presley took a direct snap, slipped away from a couple tacklers, and raced 74 yards down the right sideline, narrowly beating Jenks defensive back Glenny Jones in a race to the goal line with 1:47 left before intermission. Until that point, Presley, an Oklahoma State commit, had been contained to 78 yards.
The Spartans went for the 2-point conversion, but Luke Hasz was stopped inches short of the end zone after catching Burke's pass and Bixby's lead was 13-0.
On Jenks' ensuing possession, Beau Bertelli's interception set up the Spartans at the Trojans' 12. Jenks came up with a defensive stand and Bixby settled for Connor Nolan's 34-yard field goal.
Jones returned the ensuing kickoff 50 yards, but Preston Solomon's interception ended Jenks' final drive of the half with the Spartans leading 16-0.
Bixby made it 23-0 midway through the third quarter on Burke's 15-yard TD pass to Jakeb Snyder. That TD came a few moments after Luke Hasz's TD catch was erased by a penalty. Bertelli's 23-yard reception was a big play on the drive.
Presley's fumble on a fair catch at the Bixby 38 led to Jenks' first TD on Jaiden Carroll's 1-yard run with 18 seconds left in the third quarter.
Jenks then cut its deficit to 23-15 on Owens' 1-yard TD sneak and his 2-point pass to Connor Bacon with 3:56 left. That capped a 15-play, 94-yard drive that took six minutes.
Bixby then picked up a first down as Presley drew a pass interference penalty, but later punted to Jenks. The Trojans were at the 50 when Hill and Darrell combined to end the home team's comeback bid.
"It was a grind," Montgomery said.
BIX — D.Hasz 5 pass from Burke (Nolan kick), 9:02
BIX — Presley 74 run (pass failed), 1:47
BIX — Snyder 15 pass from Burke (Nolan kick), 5:31
JEN — Carroll 1 run (Paskvan kick), :18
JEN — Owens 1 run (Bacon pass from Owens), 3:56
First Downs — BIX 17, JEN 22. Rushes-Yards — BIX 31-155, JEN 31-71. Comp-Att-Int — BIX 18-29-0, JEN 22-34-2. Passing Yards — BIX 175, JEN 235. Fumbles-Lost — BIX 1-1, JEN 2-2. Penalty Yards — BIX 3-30, JEN 4-45. Records — BIX 2-0, JEN 1-1. Total Yards — BIX 330, JEN 306. Punts-Avg. — BIX 4-37.8, JEN 3-34.7.
View from the Sidelines: Jenks vs Bixby
Jenks vs Bixby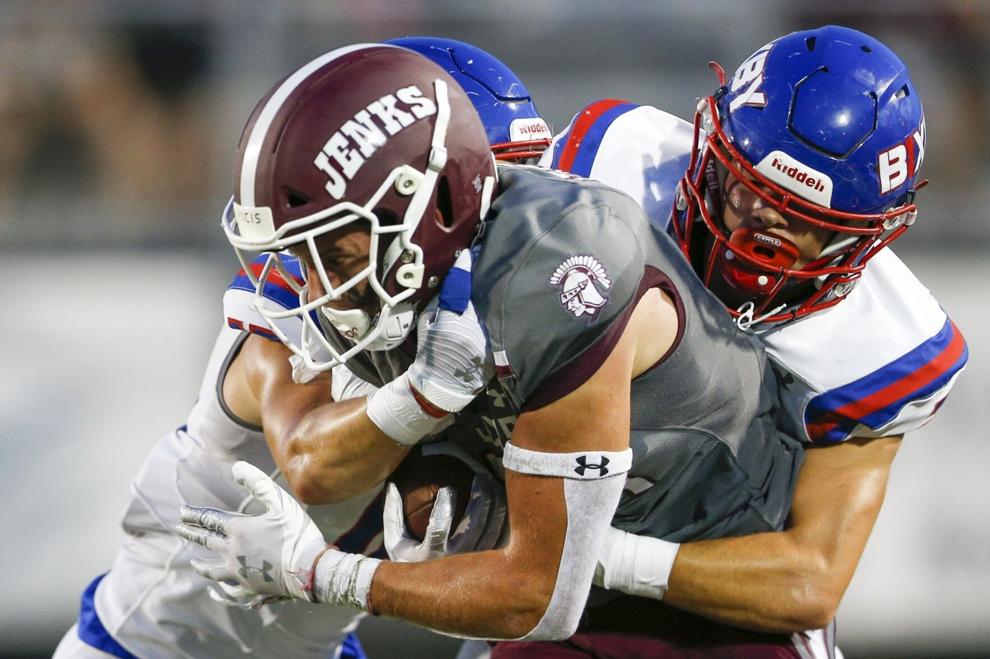 Jenks vs Bixby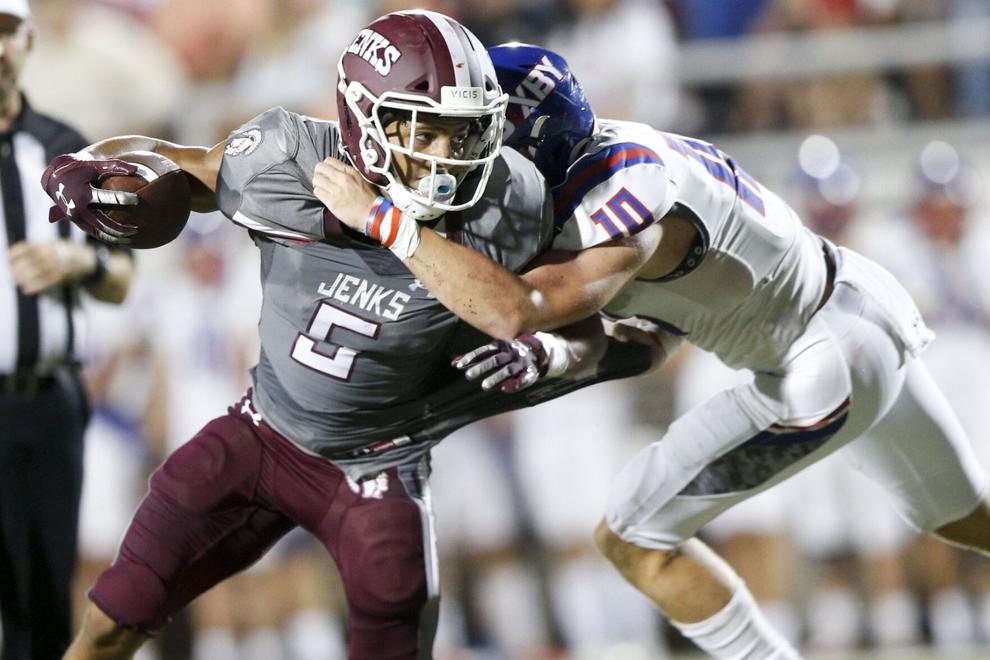 Jenks vs Bixby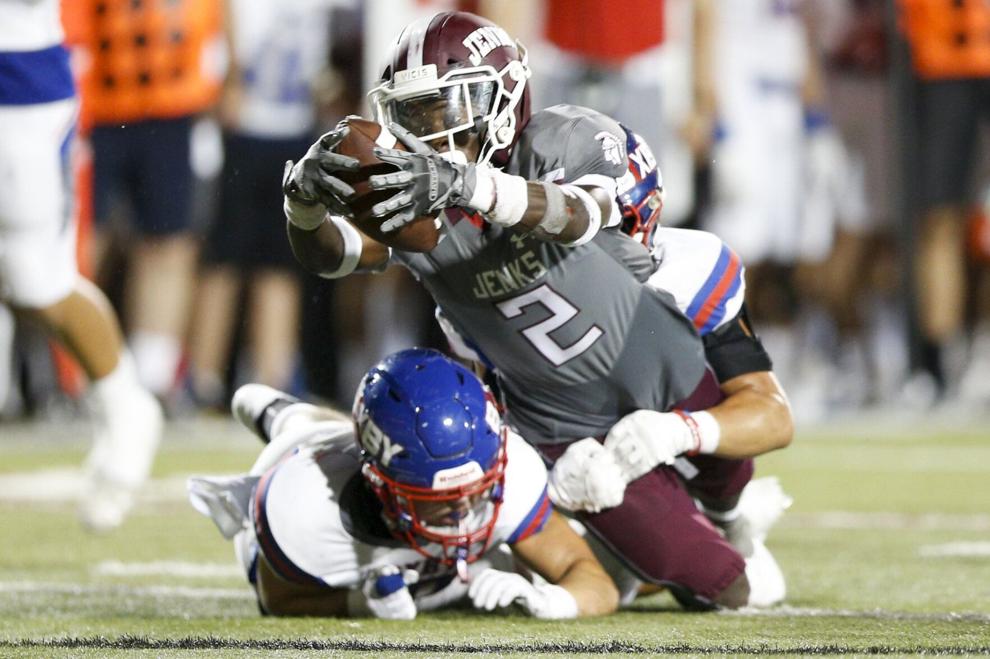 Jenks vs Bixby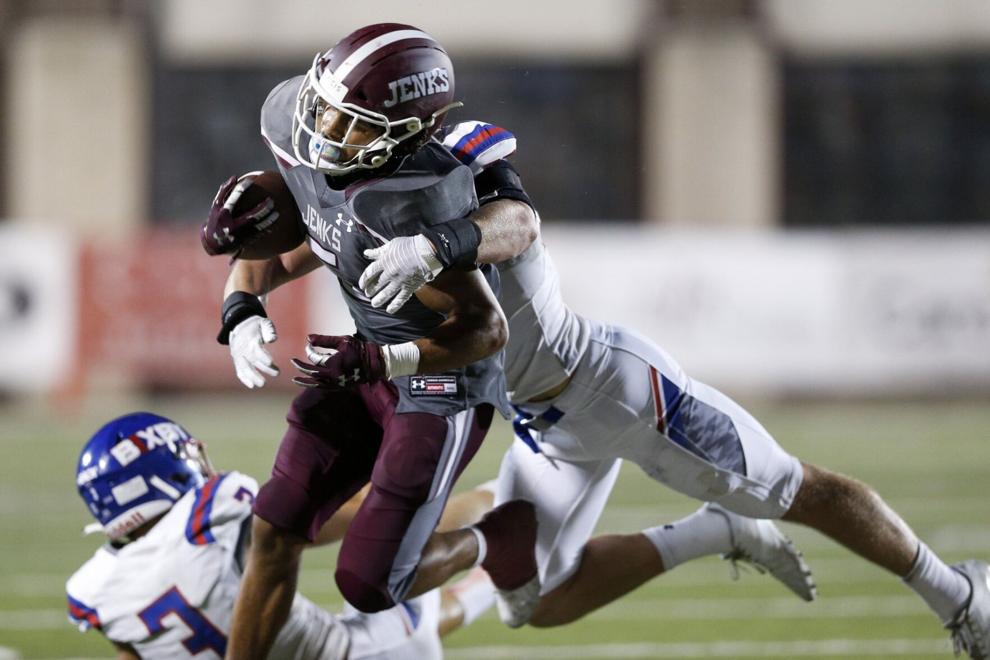 Jenks vs Bixby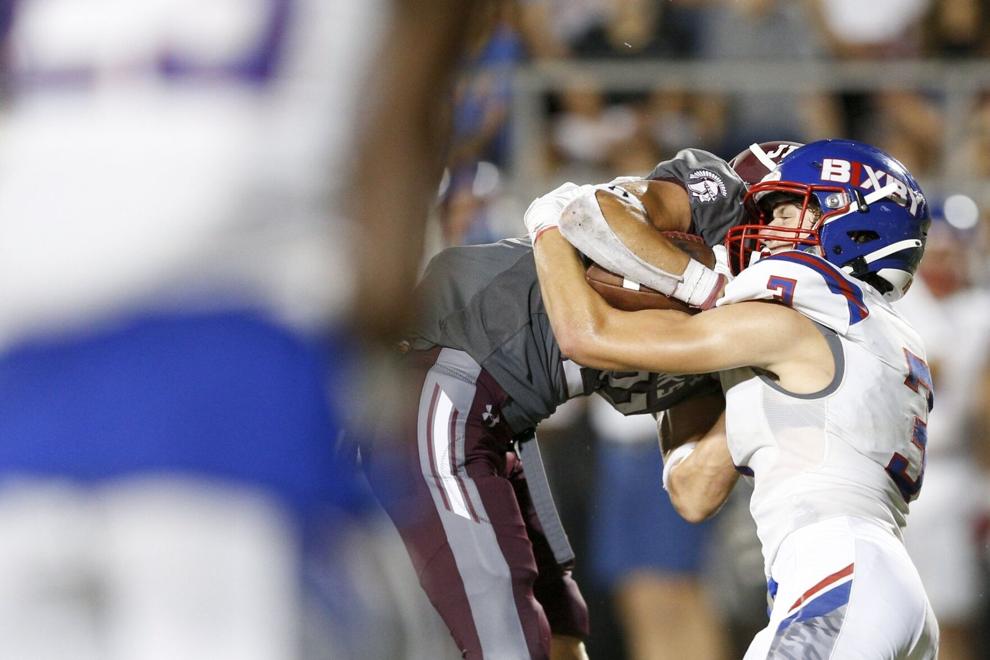 Jenks vs Bixby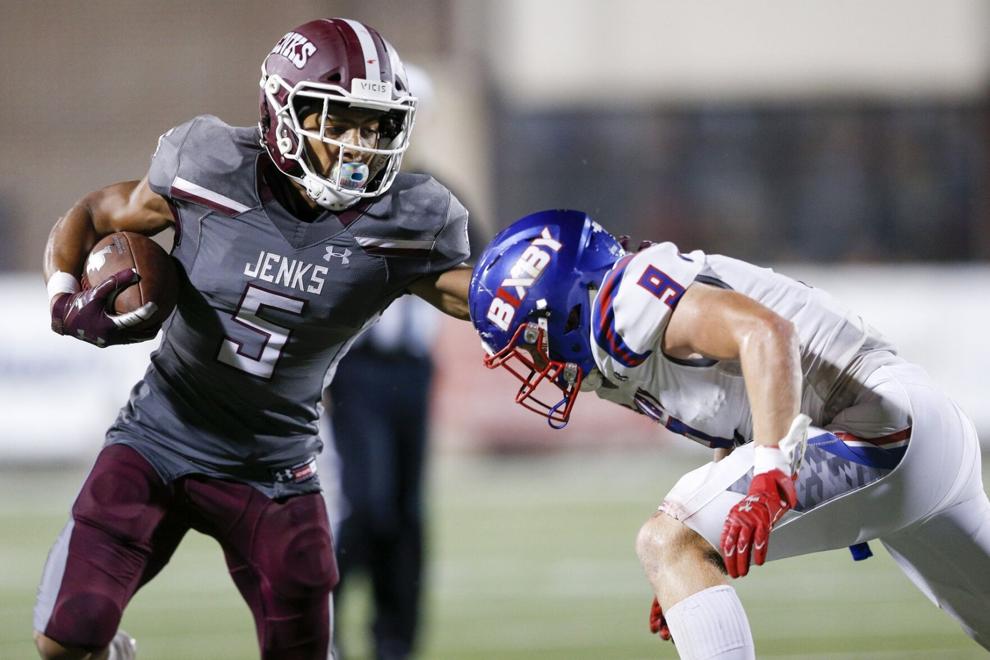 Jenks vs Bixby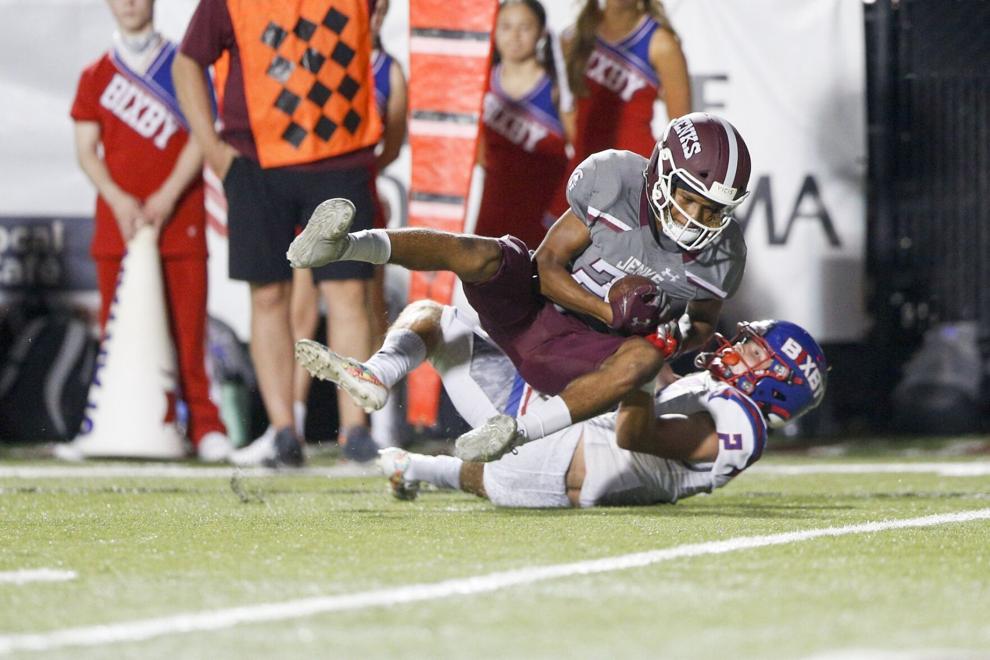 Jenks vs Bixby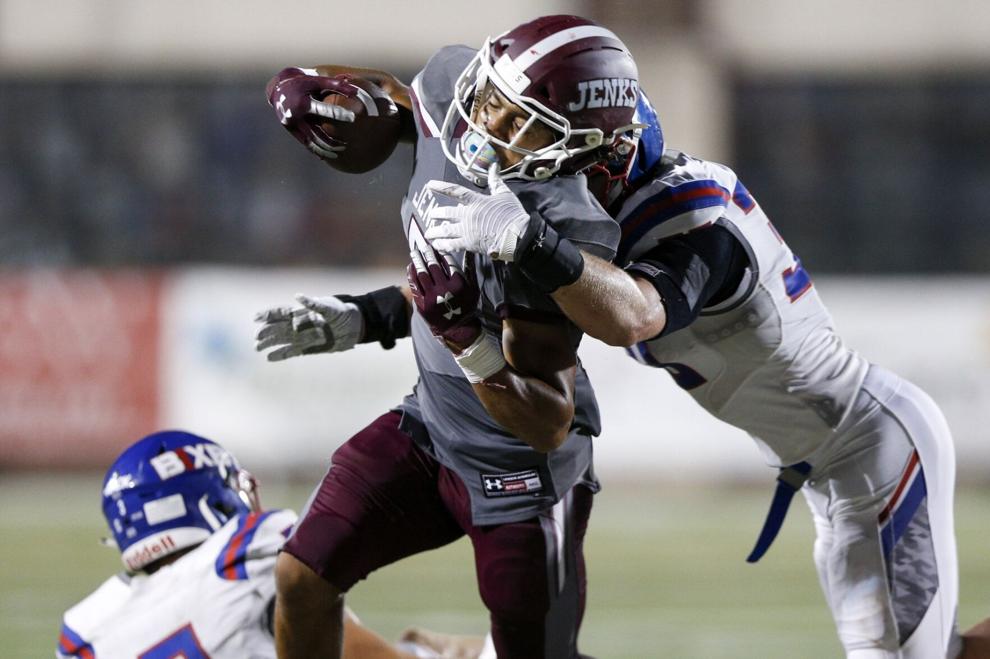 Jenks vs Bixby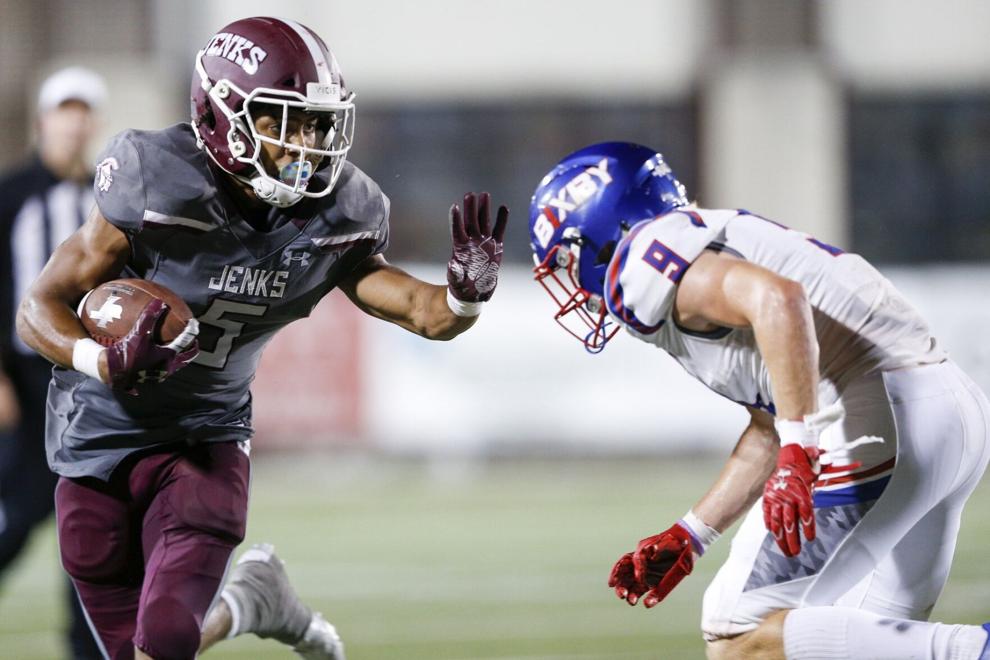 Jenks vs Bixby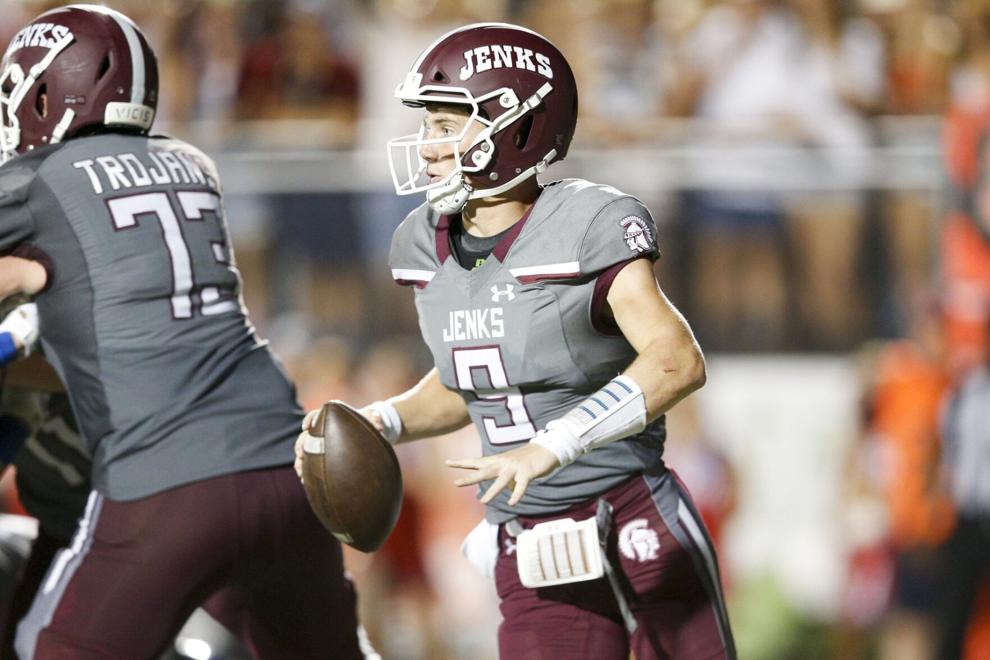 Jenks vs Bixby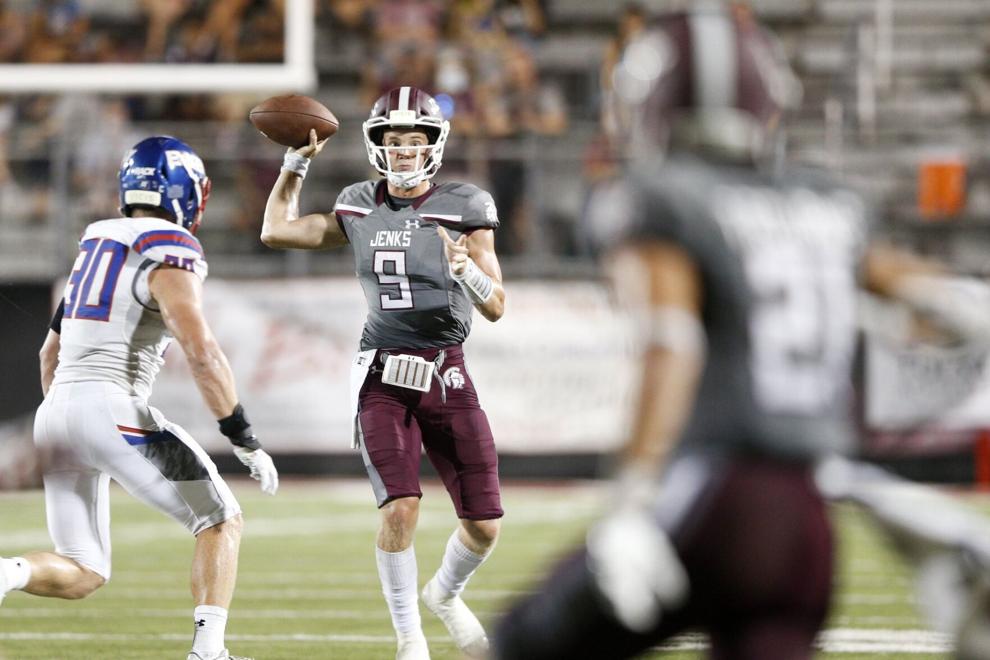 Jenks vs Bixby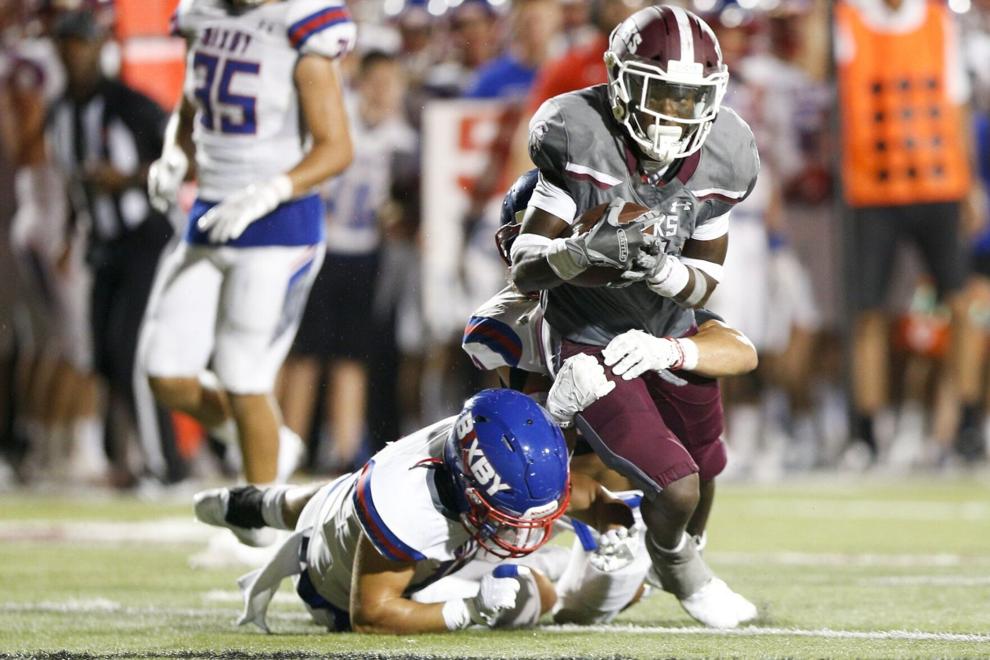 Jenks vs Bixby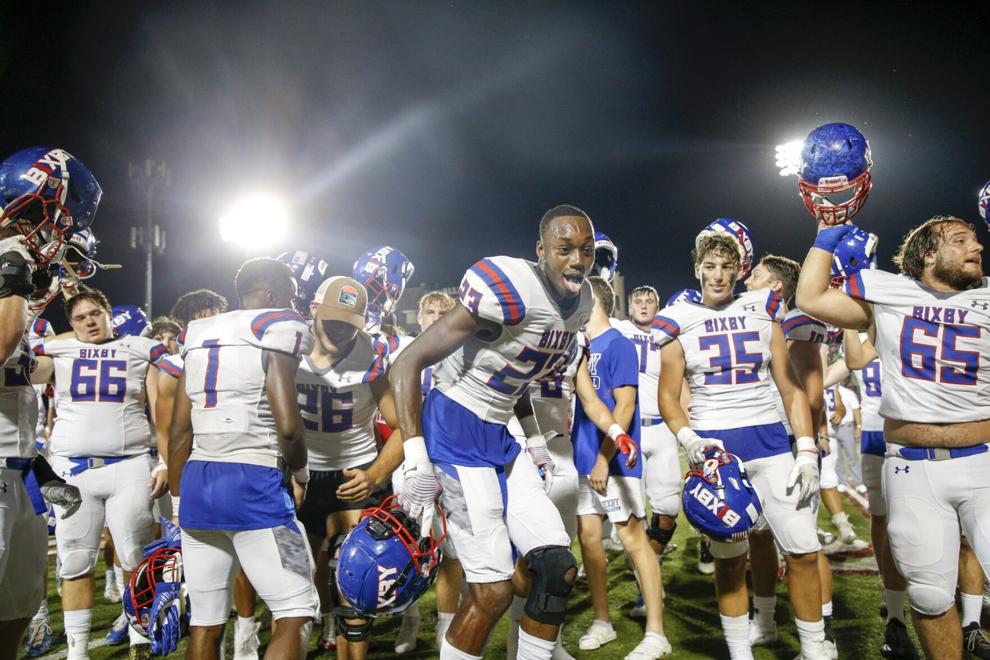 Jenks vs Bixby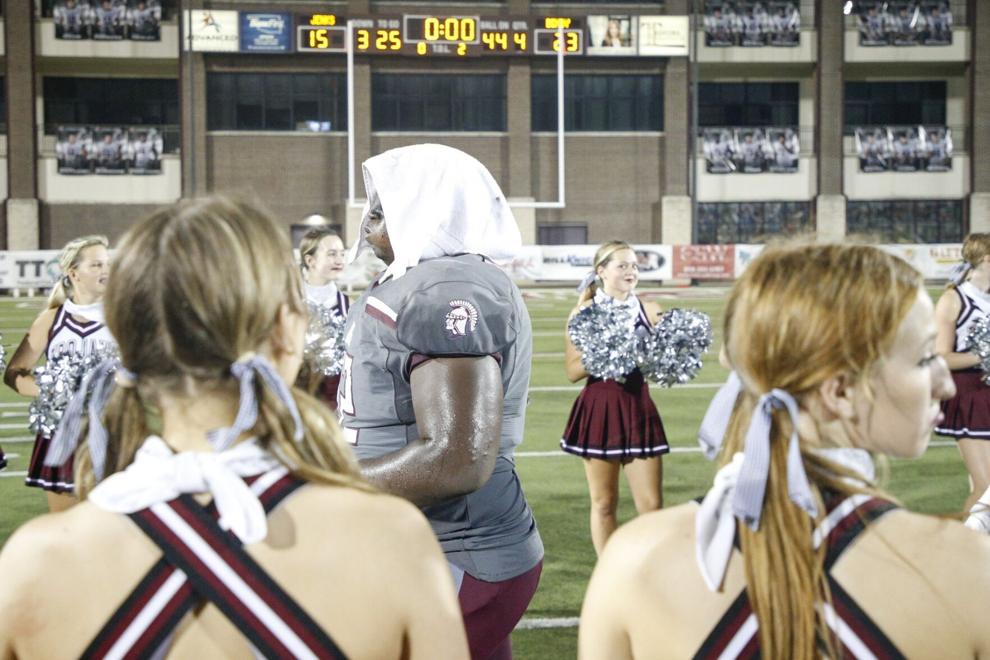 Jenks vs Bixby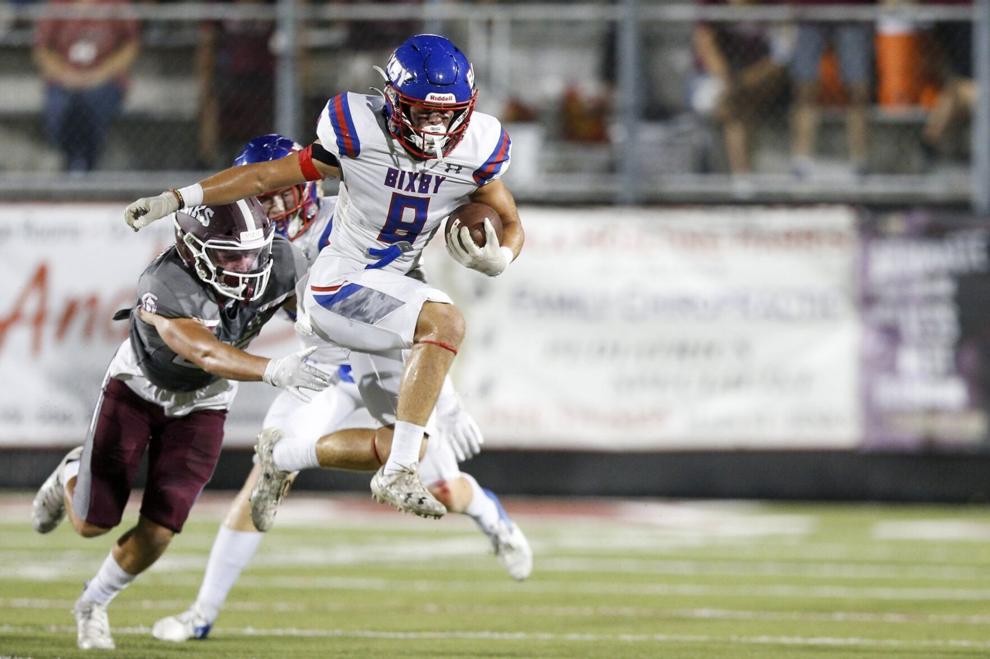 Jenks vs Bixby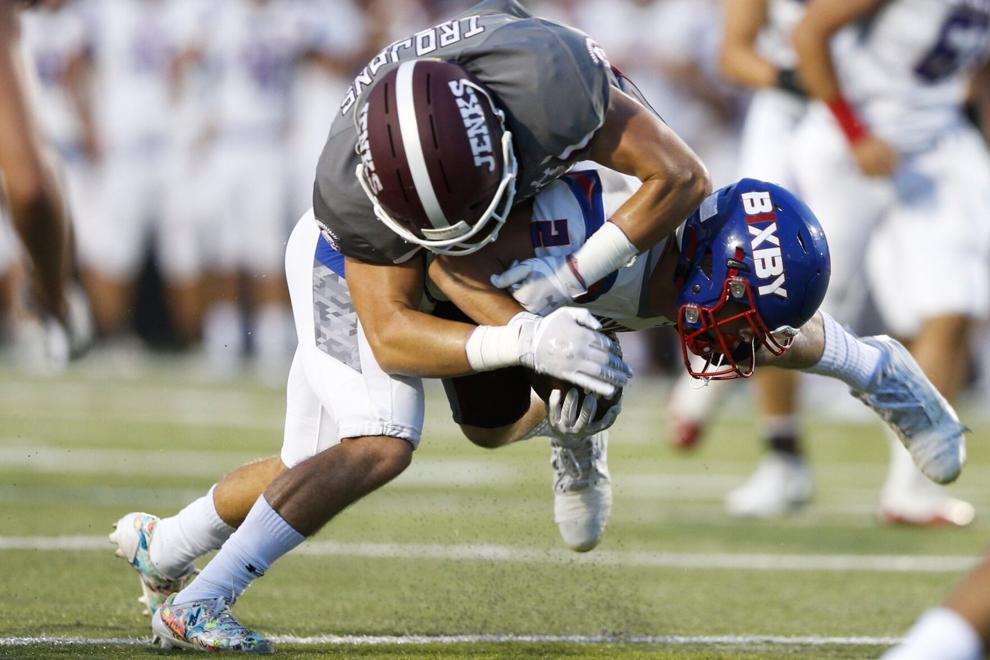 JENKS-BIXBY FOOTBALL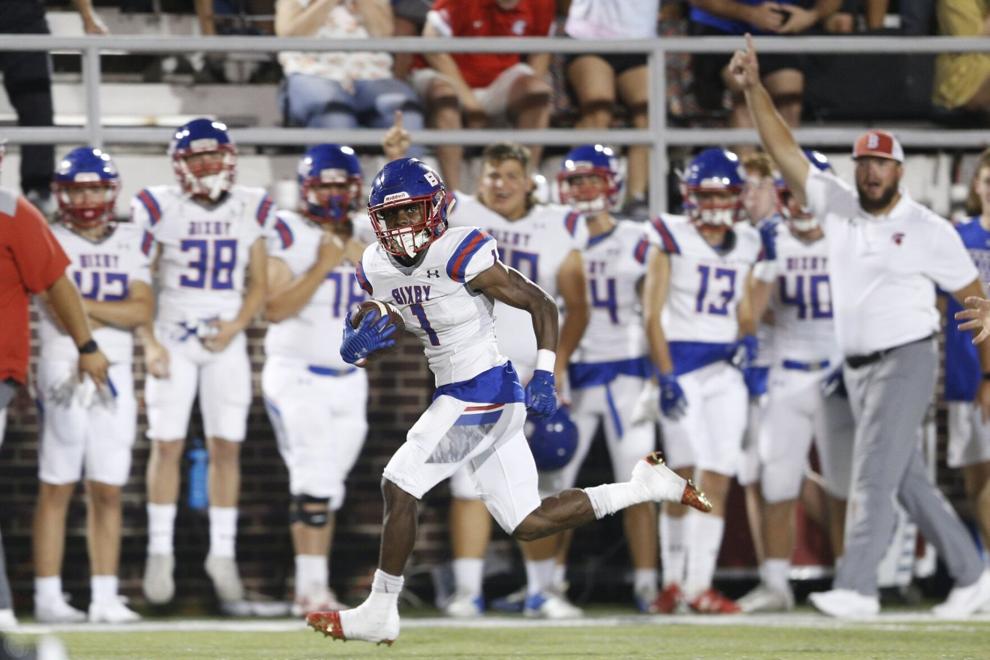 Jenks vs Bixby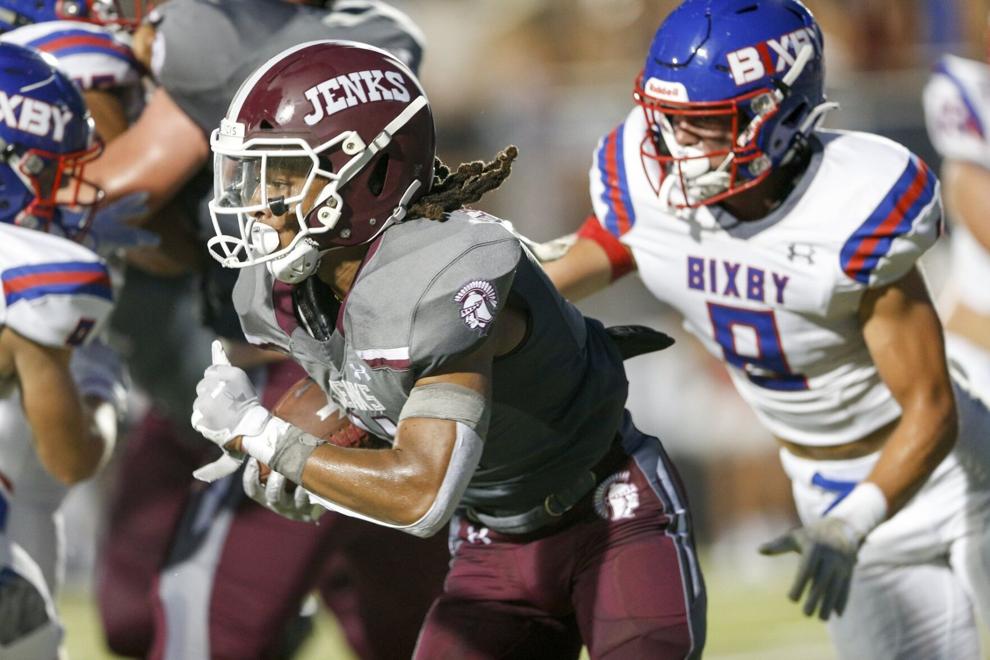 Jenks vs Bixby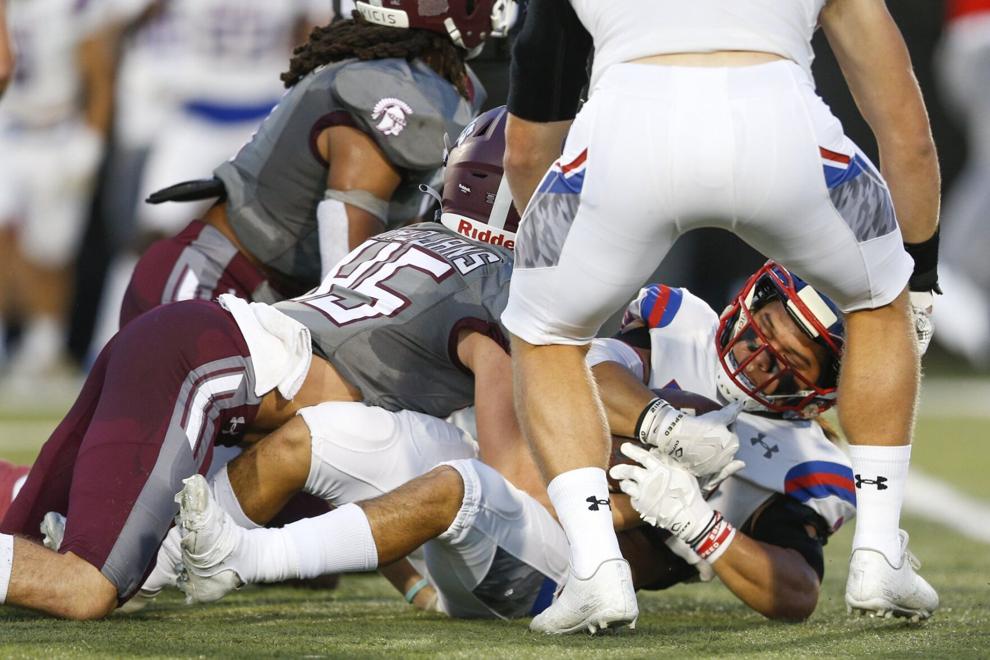 Jenks vs Bixby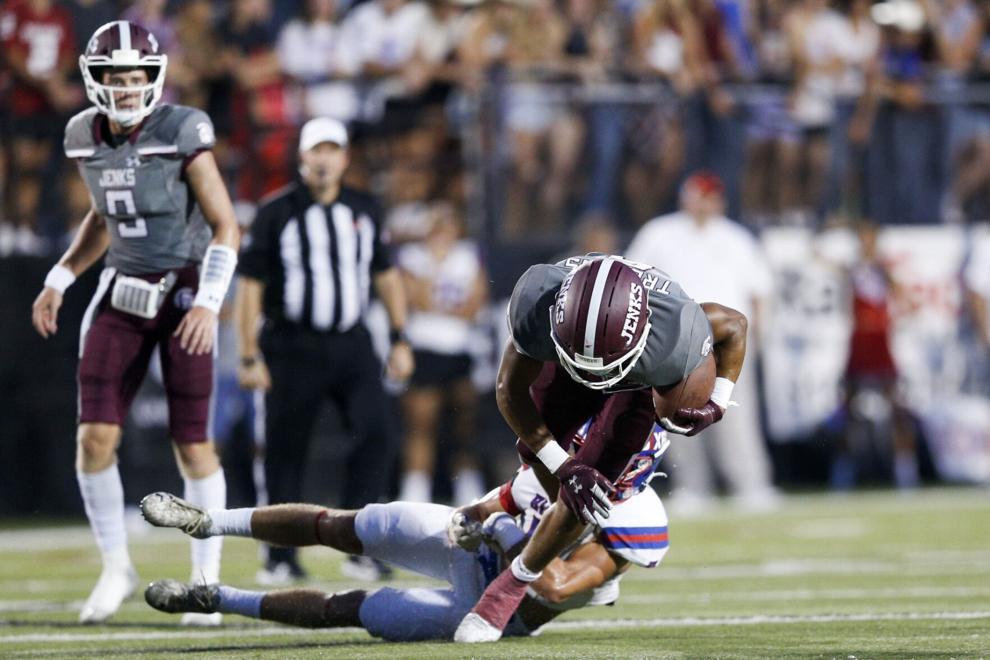 Jenks vs Bixby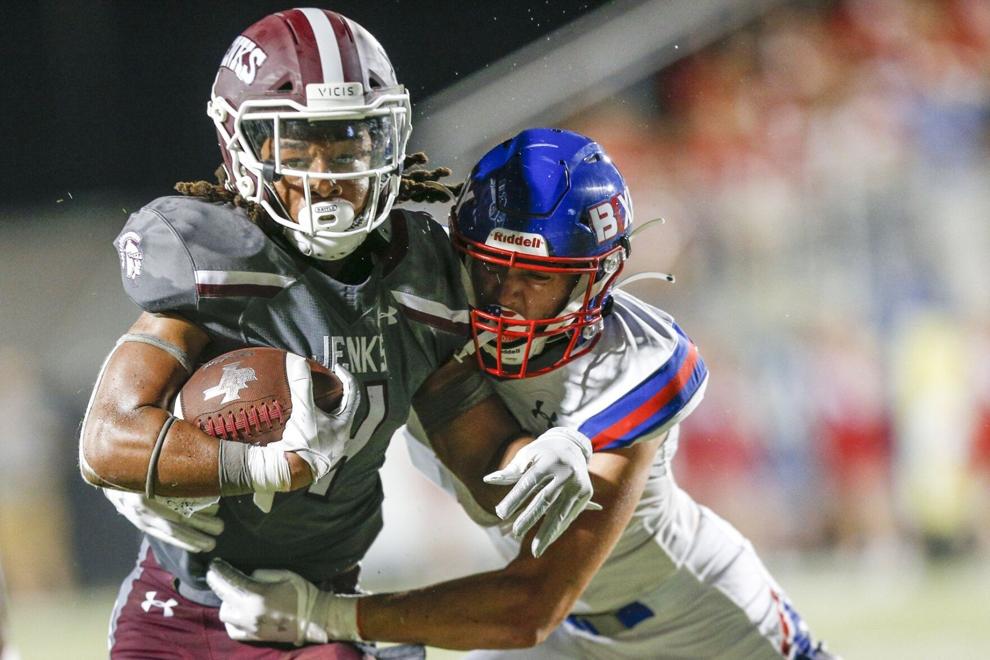 Jenks vs Bixby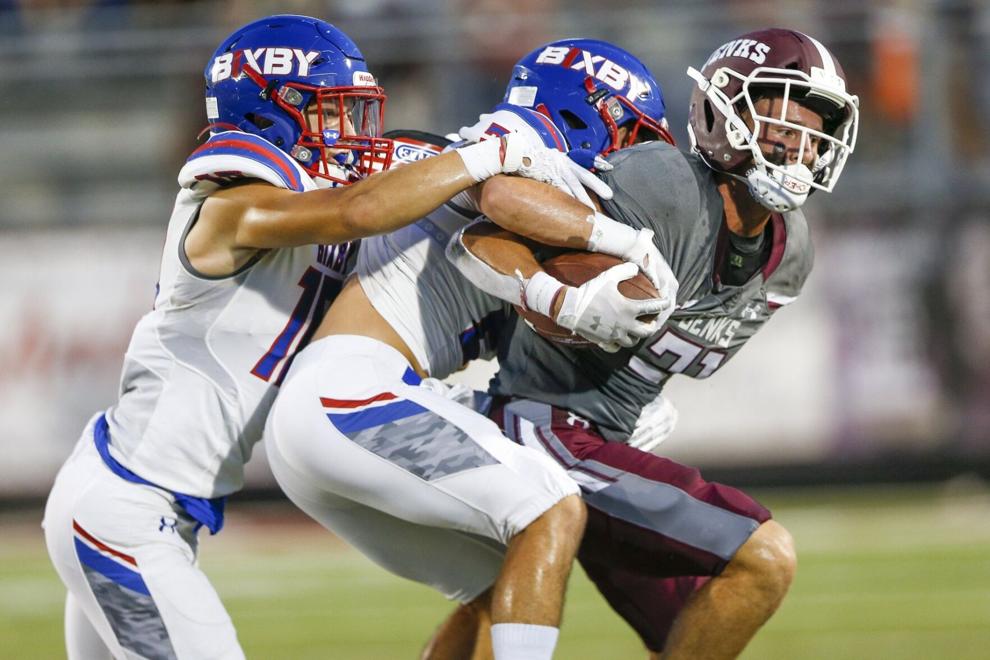 Jenks vs Bixby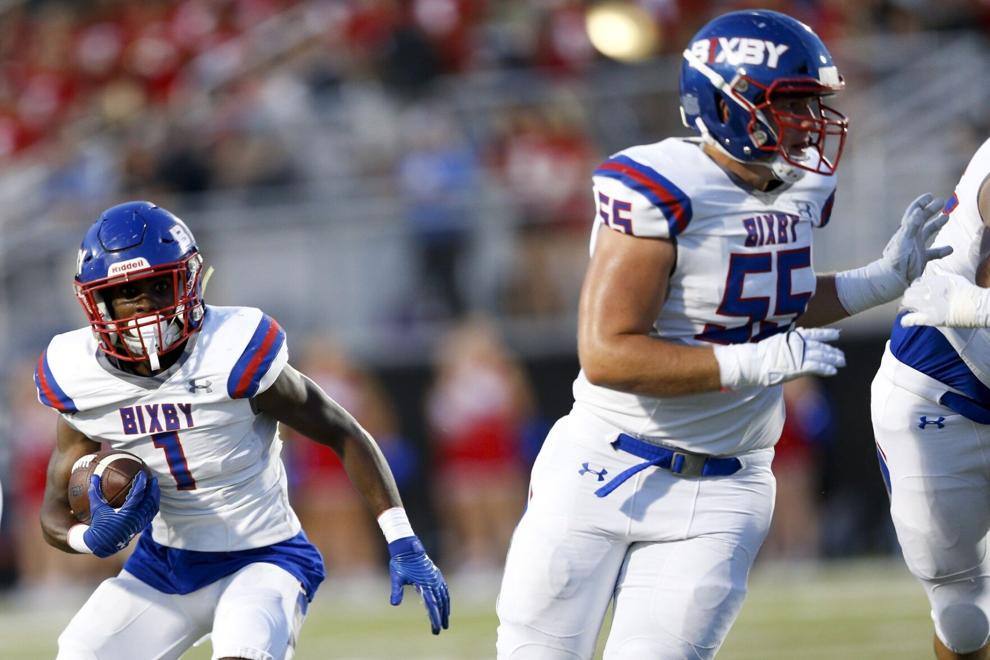 Jenks vs Bixby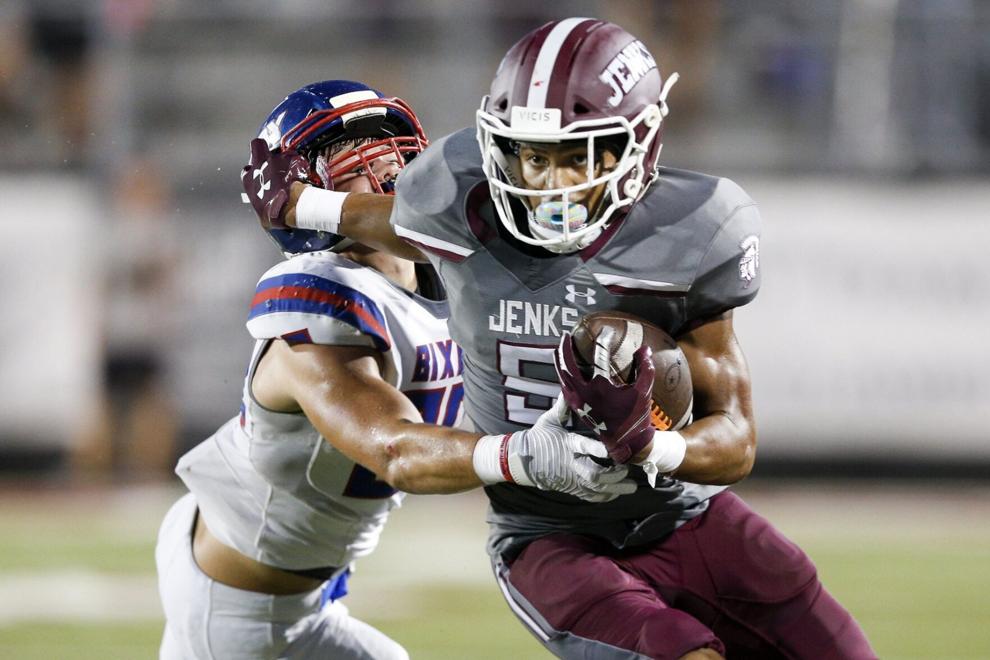 Jenks vs Bixby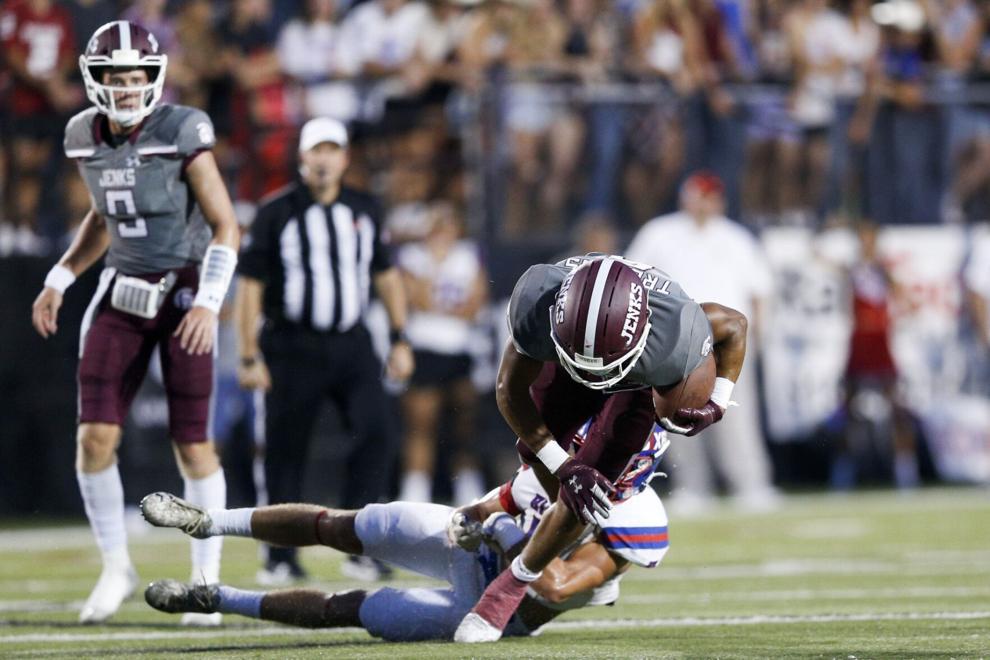 BIXBY-JENKS FOOTBALL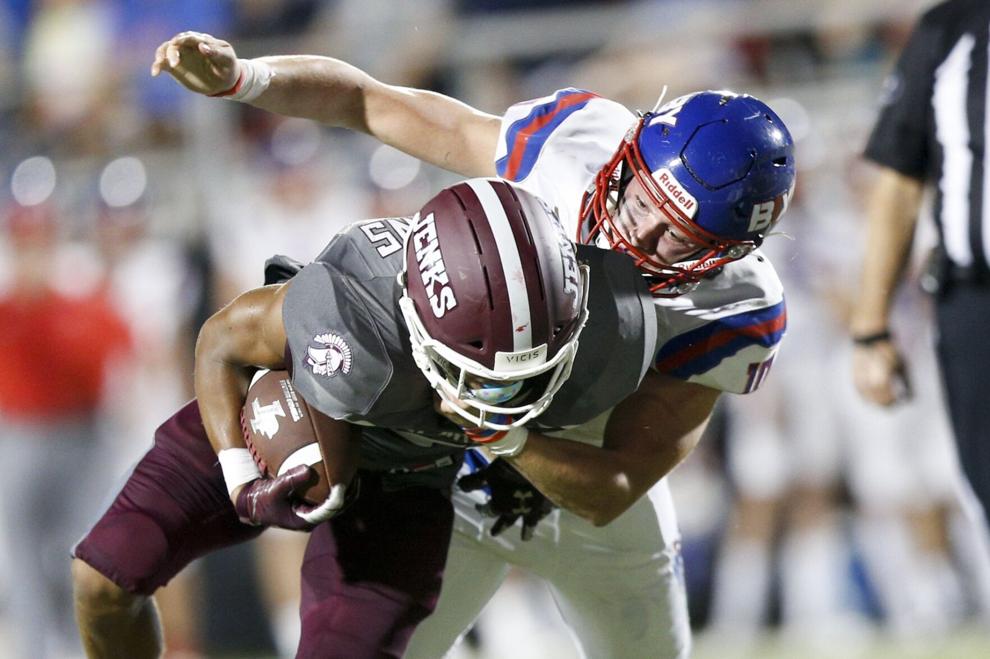 Jenks vs Bixby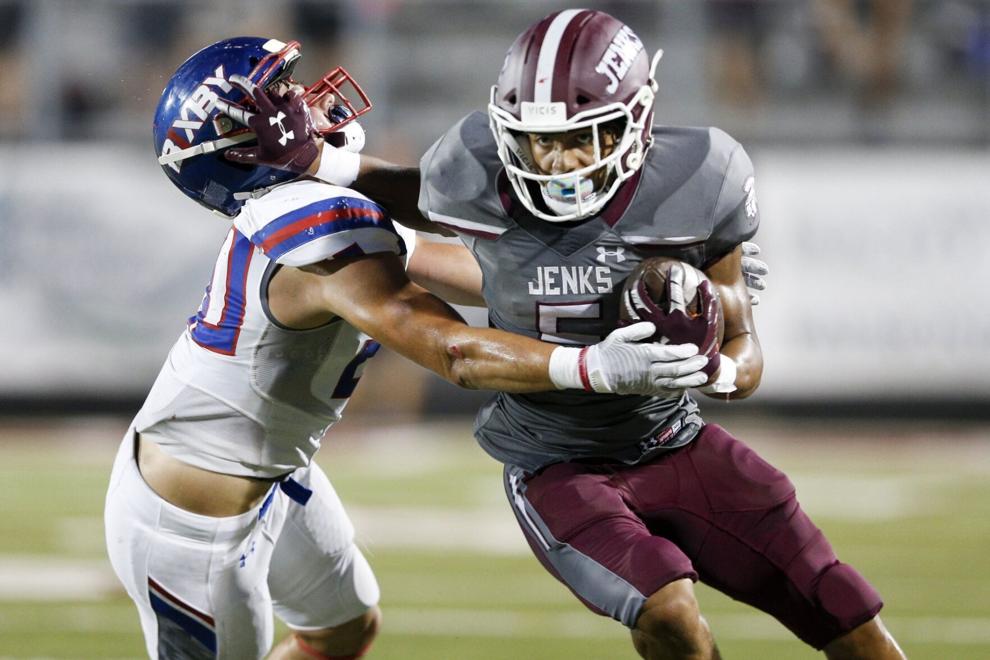 Jenks vs Bixby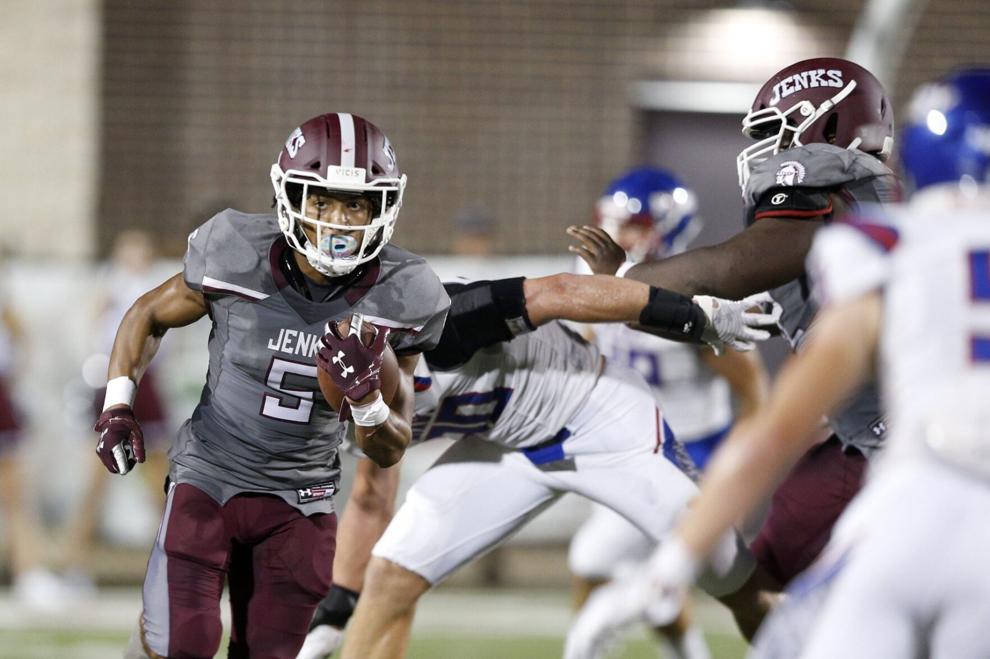 Jenks vs Bixby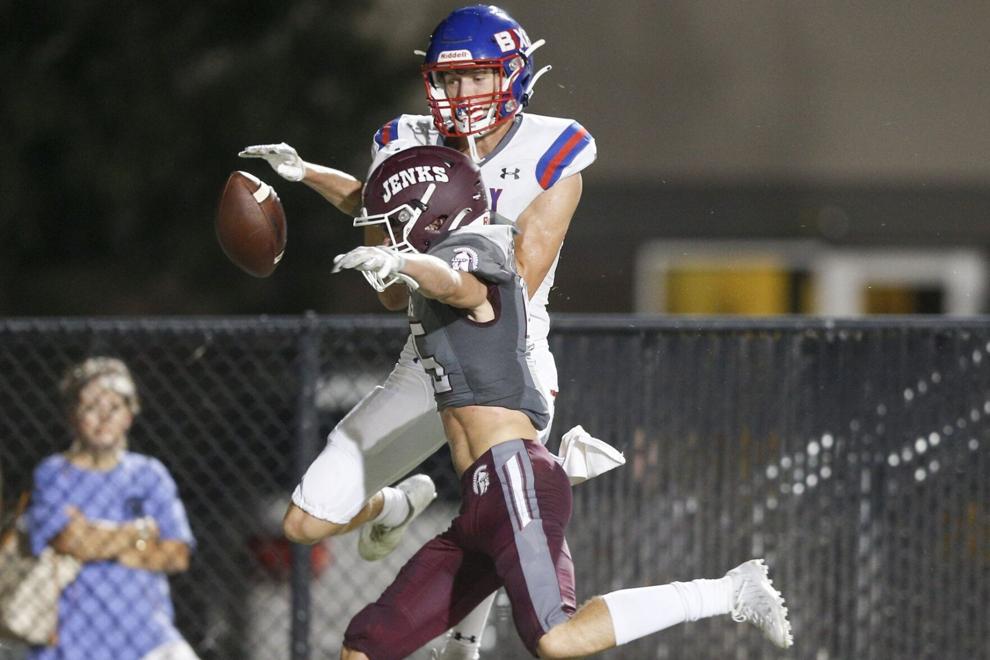 Jenks vs Bixby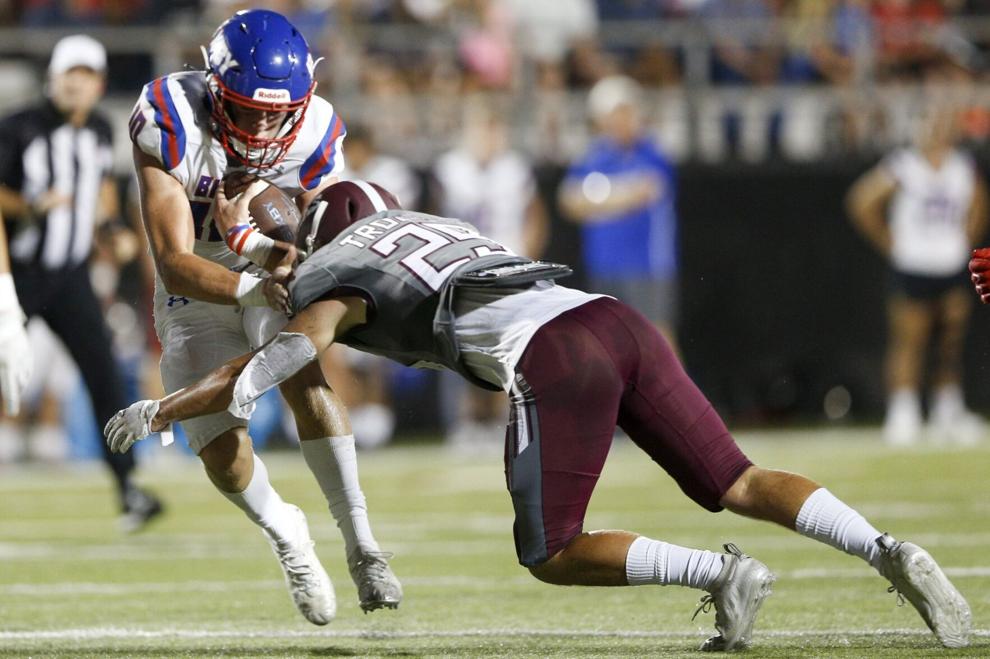 Jenks vs Bixby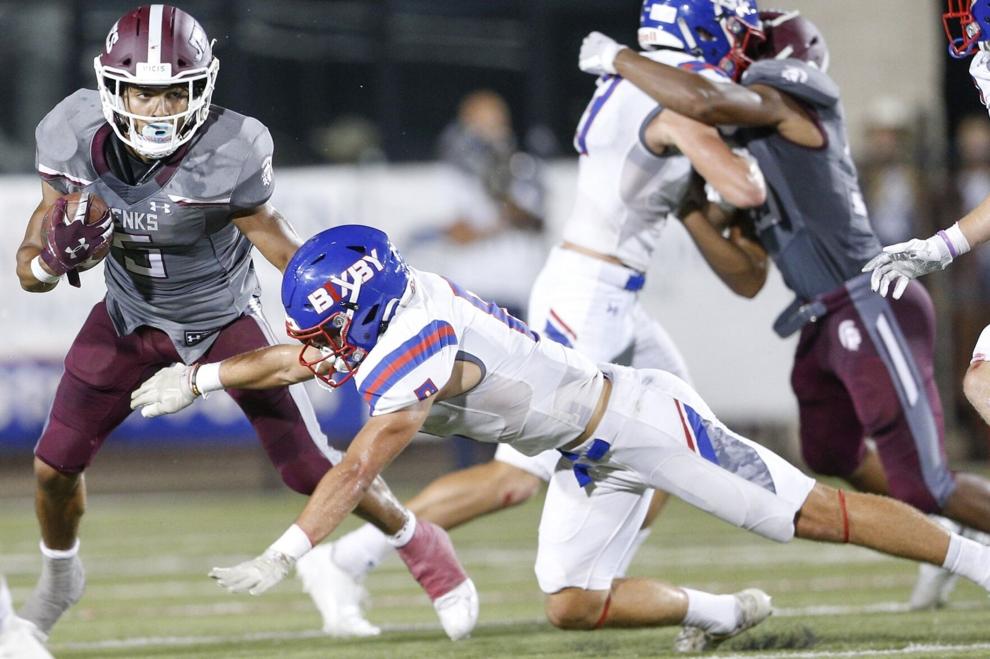 Jenks vs Bixby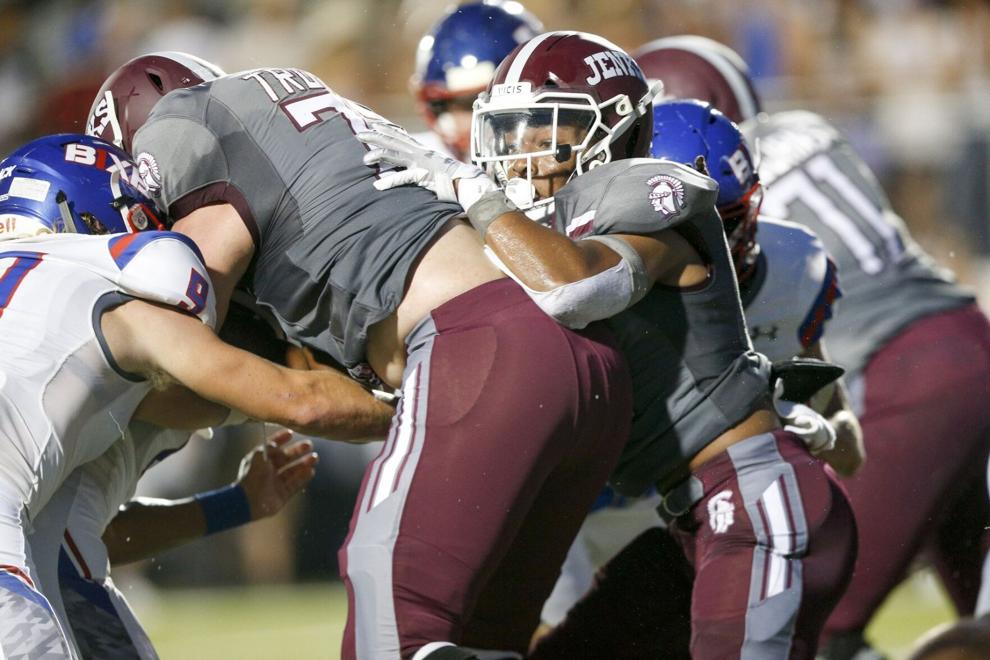 Jenks vs Bixby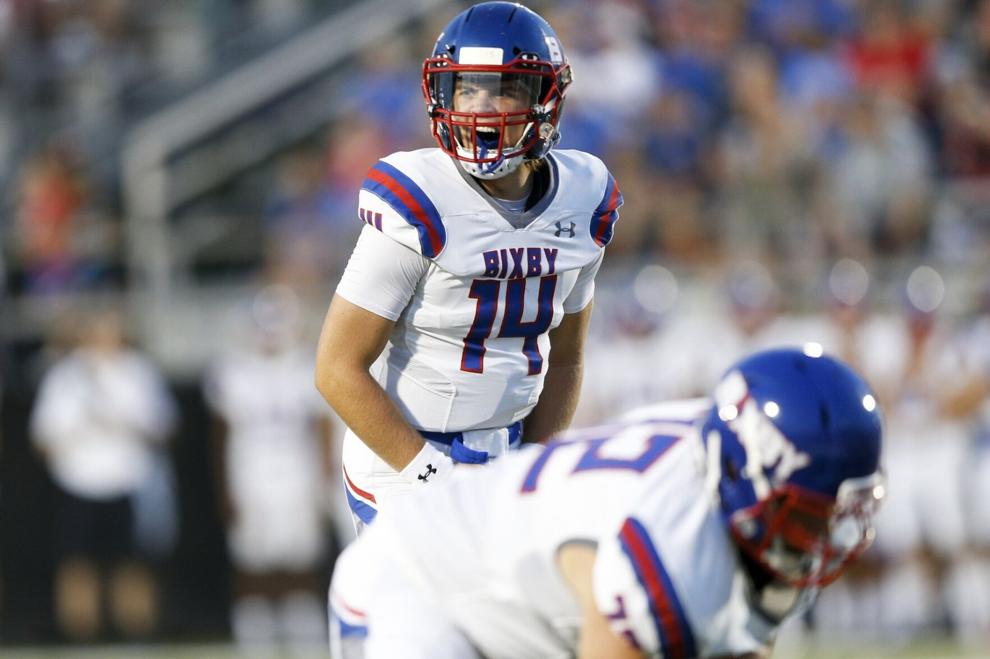 Last chance offer: $1 for six months