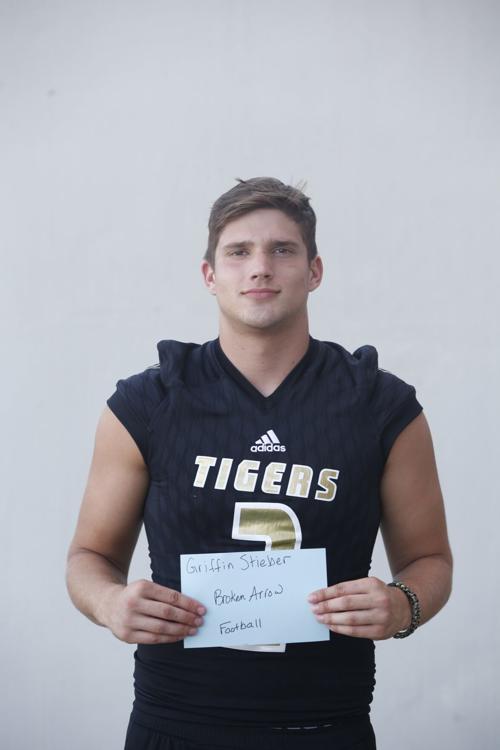 NUMBERS TO KNOW
261K: Approximate cumulative attendance for the first 17 MidFirst Bank Backyard Bowls, including crowd estimates for three games. No. 1 Union and No. 3 Jenks meet for the 67th time overall at 7:05 p.m. Friday at Union-Tuttle Stadium.
157: Rushing yardage by Stillwater's Noah Roberts in last Friday's 30-20 win over Edmond Santa Fe. The junior RB averaged 5.8 yards per carry in his first start replacing powerful Qwontrel Walker, who rushed for 7,630 yards over four seasons.
44.4: Average yards per punt by Broken Arrow's Griffin Stieber in last Friday's 38-28 loss at Union. The senior QB had punts of 46, 47, 35, 39 and 55 yards. He also passed for 127 yards and four TDs. The No. 4 Tigers visit No. 2 Owasso at 7:35 p.m. Friday.
PLAYERS TO WATCH
Ethan Bilgrien, LB, and Colemon Thurber, DL, JenksTrojans' leading tacklers will have their hands full Friday, trying to contain Union's running game in the Backyard Bowl.
Max Brown, QB, Lincoln ChristianAverages 9.2 yards per rushing play and has accounted for eight TDs as Class 3A No. 2 Bulldogs host 2A No. 8 Vian.
Mason Coddington, RB/DB, MoundsRushed for 203 yards and four TDs on only eight carries in a 52-7 win over Porter. Golden Eagles host Class A No. 5 Gore on Friday.
Cannon Howard, OL, CollinsvilleTwo-year starting center helps keep 5A No. 1 Cardinals organized in the trenches. Skiatook visits Friday for the 98th renewal of the Highway 20 rivalry.
Ethan Stites, OLB/RB, BerryhillHad 10 tackles, three TFLs and a forced fumble in 27-23 win over Fort Gibson. Class 3A No. 10 Chiefs visit Cascia Hall.
— Mike Brown, Tulsa World